These printables are so cute and perfect for Valentine's Day. We're sharing a roundup of Valentine's Day printables that are great to hand out in the classroom, lunch boxes, or Valentine's Day party. Free Valentine's Day Printables
February 14th will be here before you know it. Are you ready for the card exchanges, classroom parties, and planned activities? No? Well, you're not alone. That's where these Valentine's Day printables come in handy. Whether you need a cute card for the kids to take to class or are looking for a fun activity to do with the kids in February, you'll find that here.
Who needs store-bought cards when you have creative ideas like this on standby? They're inexpensive, super cute, and you're less likely to run into the problem of having the same valentines as three other kids in the class.
And if you're hosting a Valentine's Day party yourself, you'll find several party-friendly games that translate well whether the party is at home or school.
So fire up your printer and gather the kids to get started on these Valentine's Day printables. You'll never run to the store last minute to buy valentines again.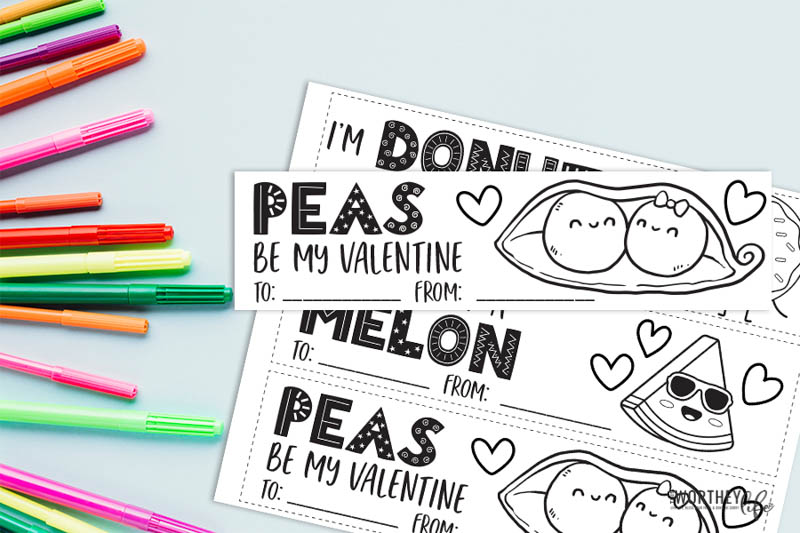 Use our free Kid's Valentine Day bookmark to print for the book worm lovers!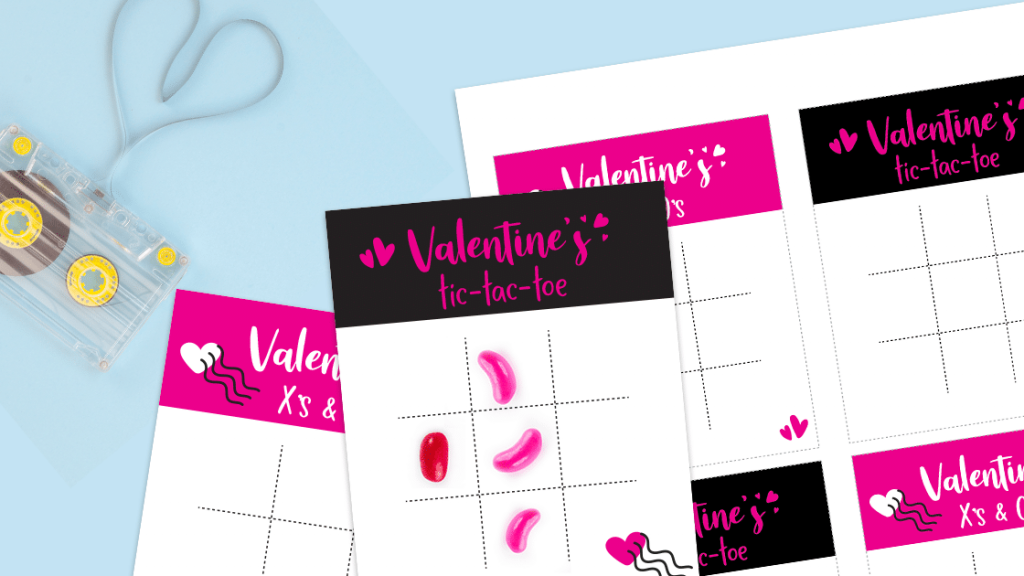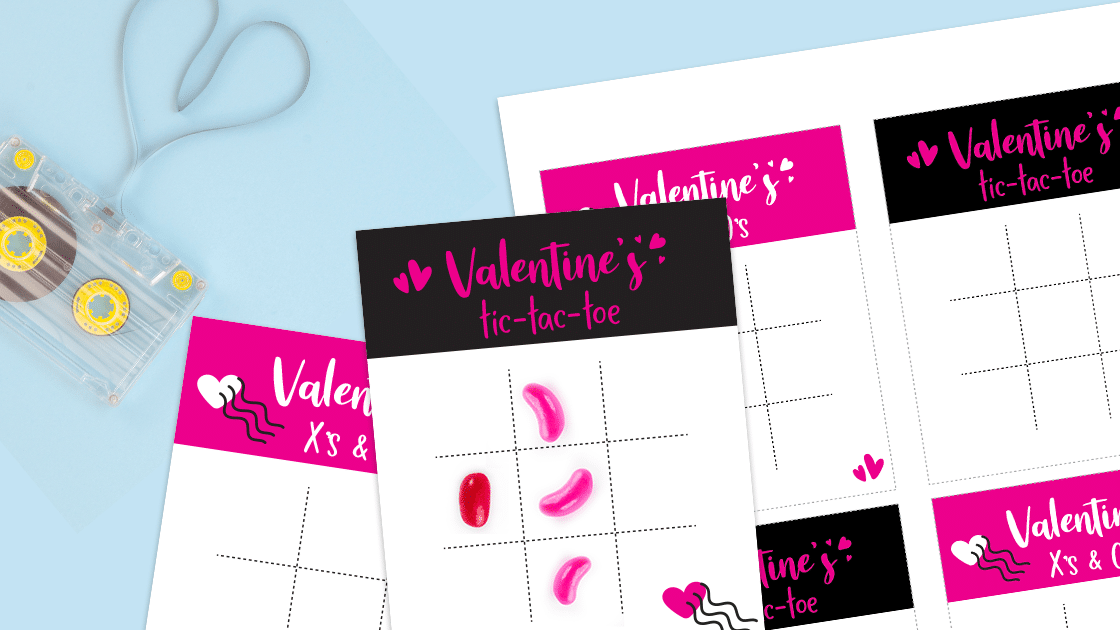 This Valentine tic tac toe printable game is another fun printable to use for Valentine's Day.
Printable Valentine Cards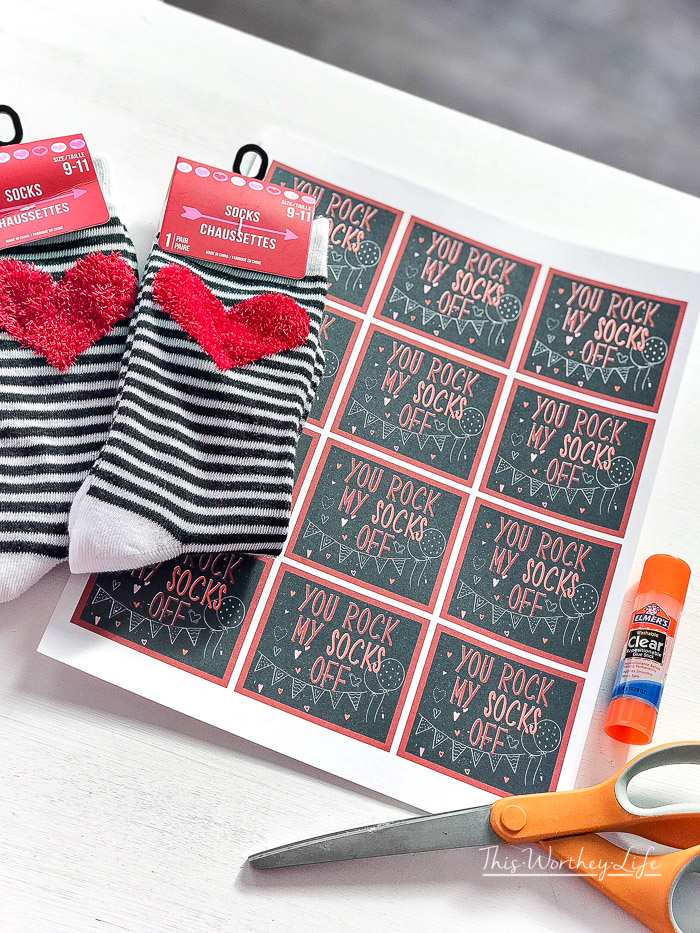 You Rock My Socks Valentines: How amazing is this printable? Fun and silly socks make great gifts, and this "You Rock My Socks" printable is right on point. What a playful gift idea!
Squishy Valentines: These cards for squishy toys are so clever. They make lovely classroom valentines, especially if you want to avoid giving more candy to the kids.
Lego Valentines: Use these to attach to a little favor bag full of legos. While a kit would be ideal (to ensure the kids can build an actual design), you could also just drop some random bricks in there to see what they come up with, which is a more affordable option for a class.
Color My World Valentine: Give the kids a fun little activity instead of sweets. Pair this with a single crayon or a box of crayons if you were lucky and caught them on sale at the beginning of the school year.
Dinosaur Valentine's Day Card Printables: What kid doesn't love dinosaurs? These will be a huge hit, and you can make them inexpensively by buying dinos from the Dollar Tree or Dollar General. They're available throughout the year.
18 Fun and Creative Valentine's Day Printables
Printable Valentine's Lunchbox Cards: Make your kids smile with a funny (or punny) note in their lunchbox. They'll have so much fun showing them to their friends.
Race Car Valentines: This is a great valentine for boys! You'll "wheelie" like how easy these are to put together with a toy car.
All That and a Bag of Chips Valentine: Here's a 90's throwback for you! These valentines are easy to make using the printable and a mini clothespin to clip to the bag.
Donut Cards: Although these cards are cute on their own, they'd be even more awesome with a box of donuts or even a single "fancy" donut wrapped in cellophane.
Baby Yoda Valentines: Baby Yoda is all the rage this year! (Yes, we know he's technically called "The Child," but the internet knows and loves him as Baby Yoda.
Printable Valentine's Day Activities
Valentine's Day Scavenger Hunt: Send the kids or your spouse on a fun scavenger hunt! Each riddle leads to the next location until they find the surprise at the end.
Valentine's Day Bingo: Every party needs a fun game with prizes. Use this printable Bingo game (with 5 card variations and a call-out sheet) to play with up to five happy kids.
Printable Valentine Bookmarks: These printable bookmarks feature intricate designs to color, so they're perfect for teens and tweens (or even adults) who want to get crafty. Create a tassel out of embroidery thread to make it easier to find your spot in the book!
Valentine's Day Count and Clip Cards: Practice number recognition with toddlers and preschoolers using these printable count and clip cards. All you need are some mini clothespins to finish the project. This activity encourages fine motor skills and counting.
Valentine's Day Tic Tac Toe: You can use the xo pretzels or different types of candy to play this game with a friend.
Valentine's Day Roll and Cover Game: Play this game in the classroom, in a playgroup, or with the kids at home. It's fun for all ages. The first one to cover all their dice with the candy hearts wins!
Valentine's Day Word Scramble: Flex those spelling skills with a word scramble. To make it even more fun, offer a prize to the person who unscrambles the most words in one minute.
Conversation Heart Conversation Starters: This game is great for the family or a neighborhood party if you don't know everyone that well. Conversation starters always make getting to know each other a little easier!
Which printables are you going to use this year?