Headed to Disneyland or Knott's Berry Farm? Staying at The Buena Park Hotel is not only budget-friendly, it's right in the middle of all the action! Read my hotel review on The Buena Park Hotel.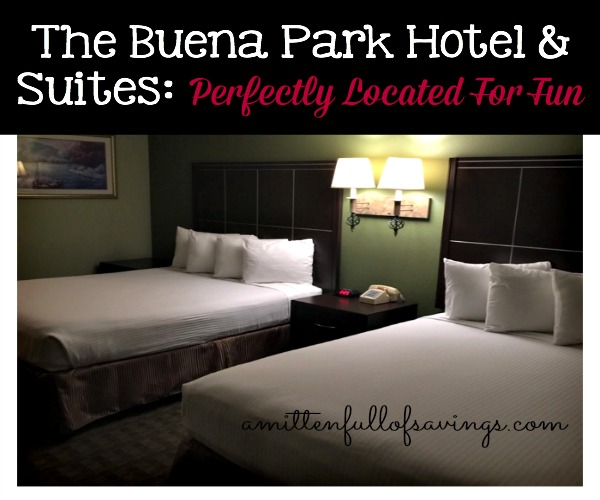 Close to everything you want to see
On a recent trip to out west our family stayed at The Buena Park Hotel & Suites in Buena Park, California. The hotel is currently undergoing a remodeling phase and we were lucky enough to be among the first guests to stay in their updated accommodations. I'll be the first to admit things are looking good for this ideally located hotel. The Buena Park Hotel & Suites is a stones throw away from Knott's Berry Farms and within minutes of the Pirate's Dinner Adventure. Also Disneyland and Downtown Disney are only 13 minutes away (6.7 miles).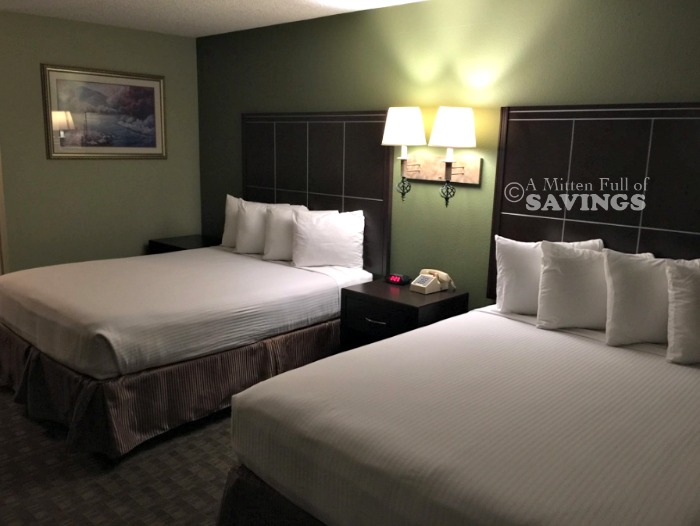 The Beuna Park Hotel & Suites sits on well maintained grounds and the hotel has an retro architectue that I like a lot. We were able to get the larger famil suite which has plenty of space to spread out and relax. The family suite option is well laid out with a separate living room area with French doors which open up to sleeping quarters featuring double beds.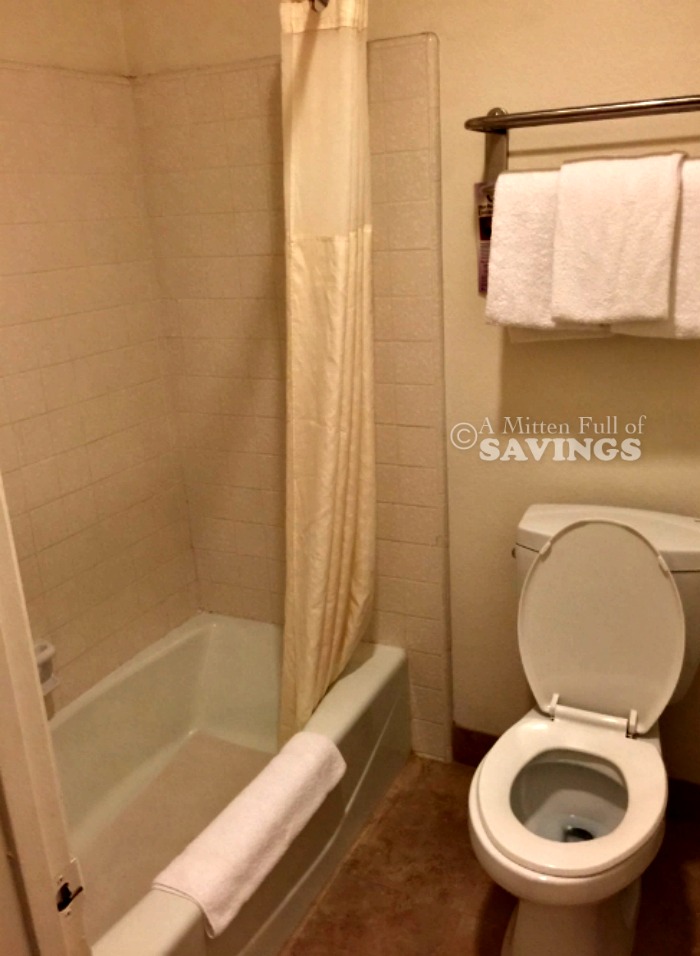 Each room has an en suite bathroom. Perfect. The suite was spacious and easily accommodated our family of five. Remember the French doors I mentioned earlier? Well, this means we had a little privacy which afforded us some marital bliss privacy. Thumbs up.
The main sitting area featured a large flat screen t.v. mini-refrigerator and microwave. It also featured a sofa-bed which was nice because it meant the boys didn't have to try to pile into a single bed. There is also a sink and bathroom off the main room as well.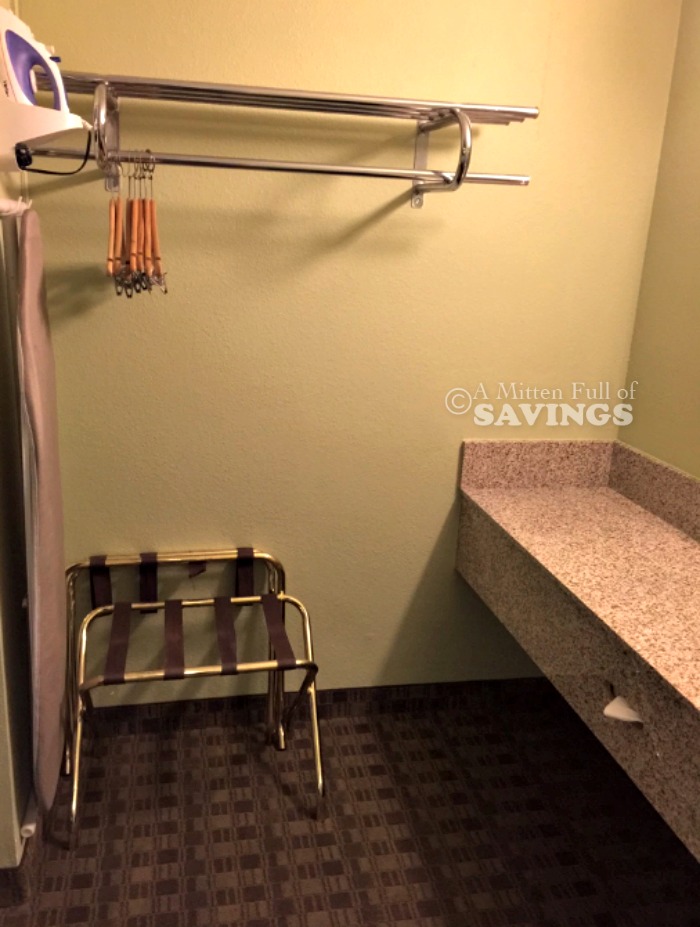 Note: if you are planning on having someone in your party sleep on the sofa-bed make sure to pick up extra bedding when you check in. The main office may be quite a distance from your hotel room. Typically, the hotel staff can bring needed items to your room but is better to get them right after you check in rather than later.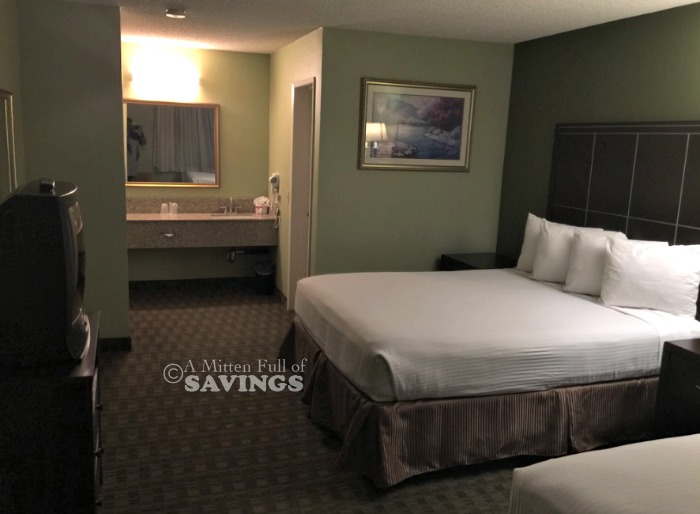 The verdict
We stayed here for two days and we didn't run into any difficulties. The rooms were orderly and clean. The showers were hot and the beds had new mattresses and were comfortable. There is a large swimming pool on the hotel grounds and breakfast was served in the main lobby. My only complaint is there is no elevator to the get to the second floor, you'll have to use the stairs. If this is a concern when booking your room specify that you will need a ground floor room. This is a budget friendly hotel, not too far from a lot of local attraction and I would definitely recommend it.
You can learn more about the hotel and book your stay by visiting their website here. There you will also be able find out the latest specials and deals.
Also, be sure to check them out on Facebook and read other reviews on Tripadvisor.
What are some of your favorite places to visit in the Buena Park area?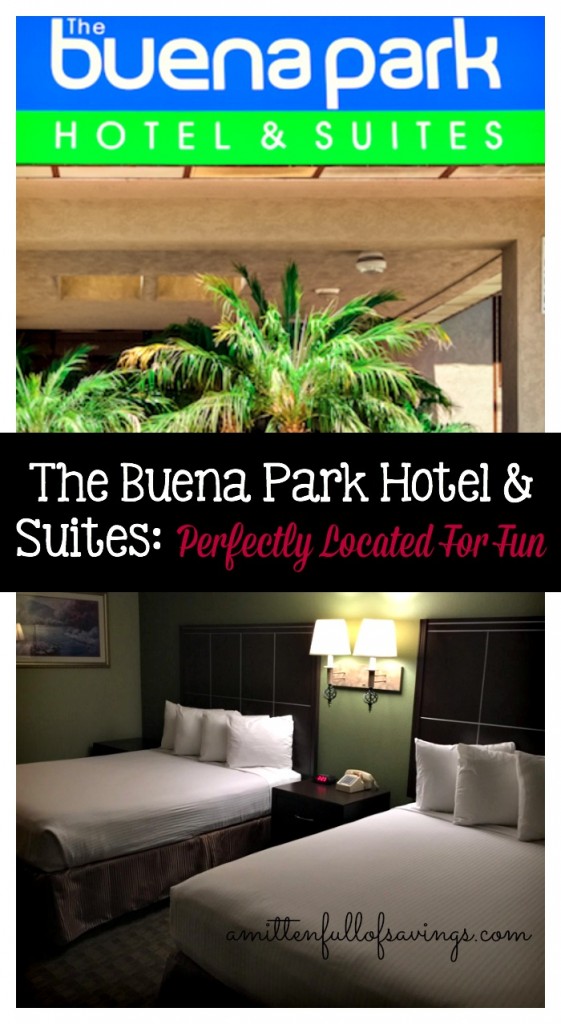 Disclaimer: I received a complimentary stay to facilitate this review. However, all thoughts and opinions are 100% my own.
__________________
Love to travel? Looking for tips on what to do in California? Be sure to check out the travel section of the blog!
Here on  A Mitten Full Of Savings, we cover ways to save on travel, budget-friendly hotel ideas, and things to do.
Then head over to A Worthey Read, where you can get more in-depth of our travel adventures and more travel tips!
Two blogs to cover all of your travel needs.