If your California vacation destination list includes Los Angeles, we have some amazing locations to share with you. From the fun roller coaster filled theme parks, to the classic drive down Rodeo Drive, Los Angeles has something for everyone. We've visited the area many times in the past and find ourselves longing to go back and check out more venues!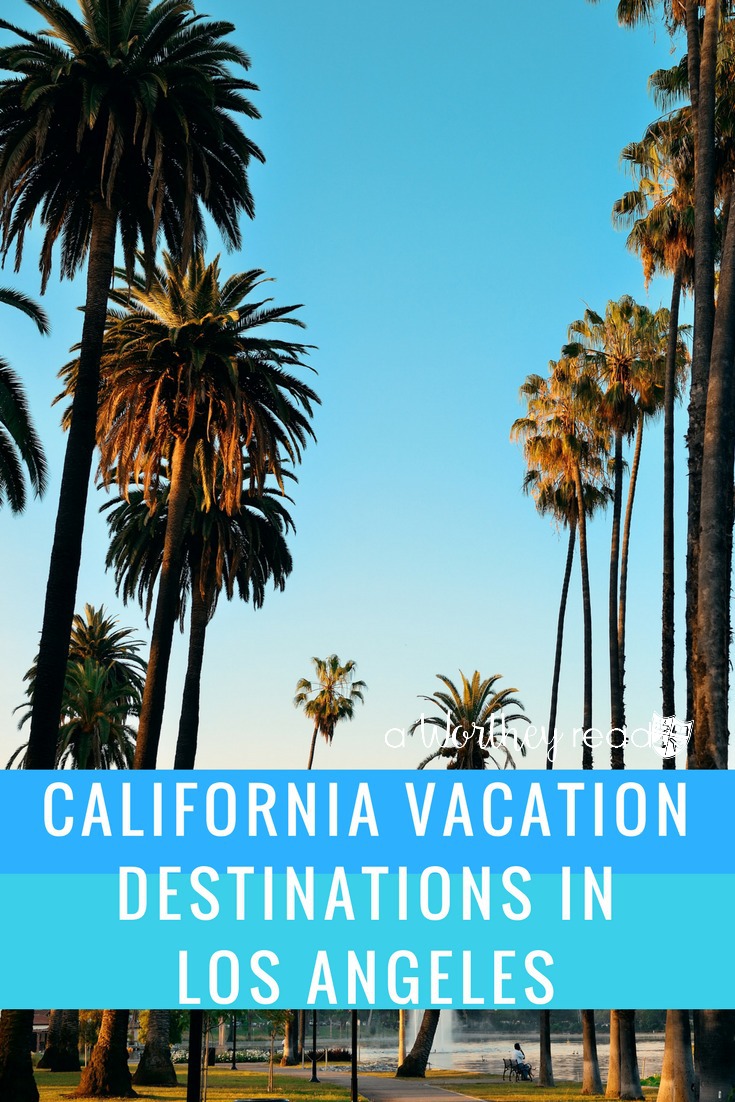 California Vacation Destinations In Los Angeles
This list of California vacation activities in and around Los Angeles is simply the list of our personal favorite places to visit. There are truly hundreds of attractions in and around the area that will be perfect for any family to enjoy while vacationing in Southern California. Be sure to read our tips on how we did California for a family of 5 under $3000.
Universal Studios Hollywood: If your family enjoys theme parks then you have to hit Universal Studios for a great experience that includes some of your favorite TV and movie characters outside the Disney spectrum. For many, Universal is even better than the Disneyland experience. it's especially great for families with teens in tow since it has a bit more thrill seeking adventure rides than Disney. Now that they also include the Wizarding World of Harry Potter, it has even more to see!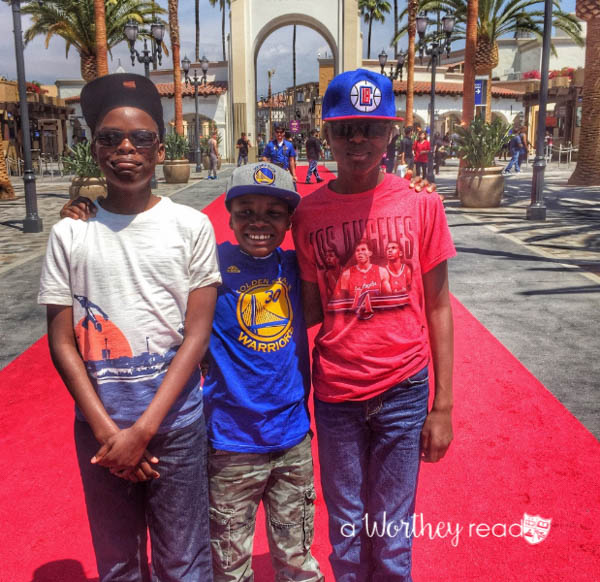 La Brea Tar Pits: This is a classic tourist destination that can't be missed. Whether you are like me and always remember that infamous scene from the movie My Girl 2, or you simply want to visit for historic significance, it's a great place to take your whole family.
Santa Monica Pier: Whether you have seen it in movies or simply heard of it, this is a classic feature of the California coast. Take the time to drive your family out to the fun-filled Santa Monica Pier for a great time taking in the fair type attractions on the coast.
Six Flags Magic Mountain: If you love roller coasters, this is a must see destination. Six Flags is the home of some of the highest, longest, and scariest roller coasters around. Definitely a destination for hours of fun for an adventure loving family.
Hollywood Walk Of Fame: The stars are one of the most iconic things in LosAngeles. Take the time to check these out and take your picture standing on your favorite celebrities stars!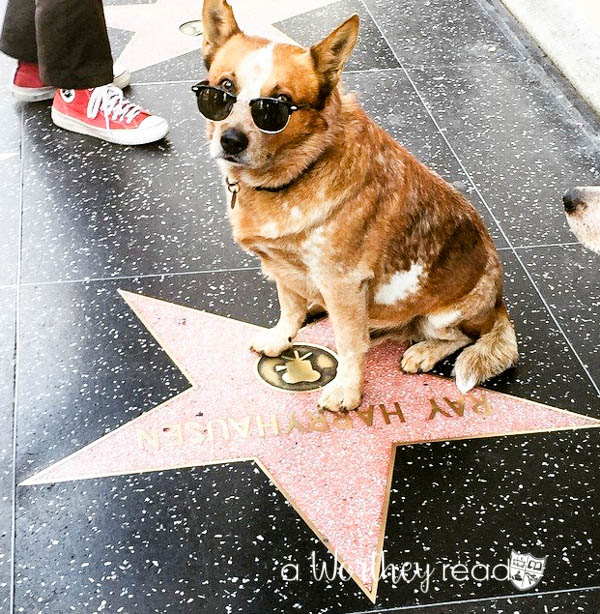 Griffith Observatory: If astronomy is your thing, this is an amazing location to truly observe and learn more about the stars. It's also an iconic landmark in Los Angeles and is known for beautiful images and a great destination for snapping pictures of a phenomenal view of the city.
TCL Chinese Theater: Just walking by this area is an amazing whirlwind of sights and sounds. Many red carpet movie premiers are held here every year, and it is the home of movie star legends viewing their first film on the big screen.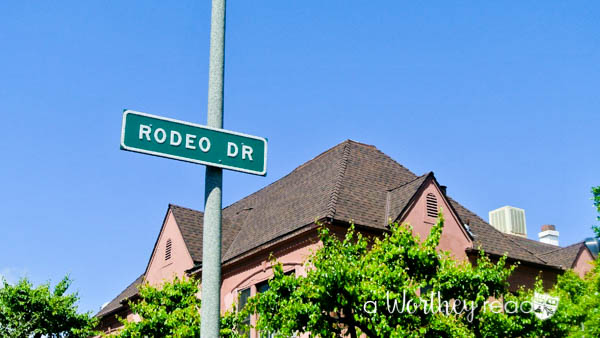 Rodeo Drive: Just driving down this infamous street is a great thrill for most families looking for a celebrity sighting on their California vacation. If your budget allows, do a bit of shopping. Otherwise, take in the scenes, fashion, and amazing retail experience.
In-N-Out Burger: There is nothing as satisfying as a Double Double Animal Style with a large fry and large chocolate shake from In-N-Out Burger. This classic Southern California vacation destination is one of the best burgers ever, and of course, a fun memory maker.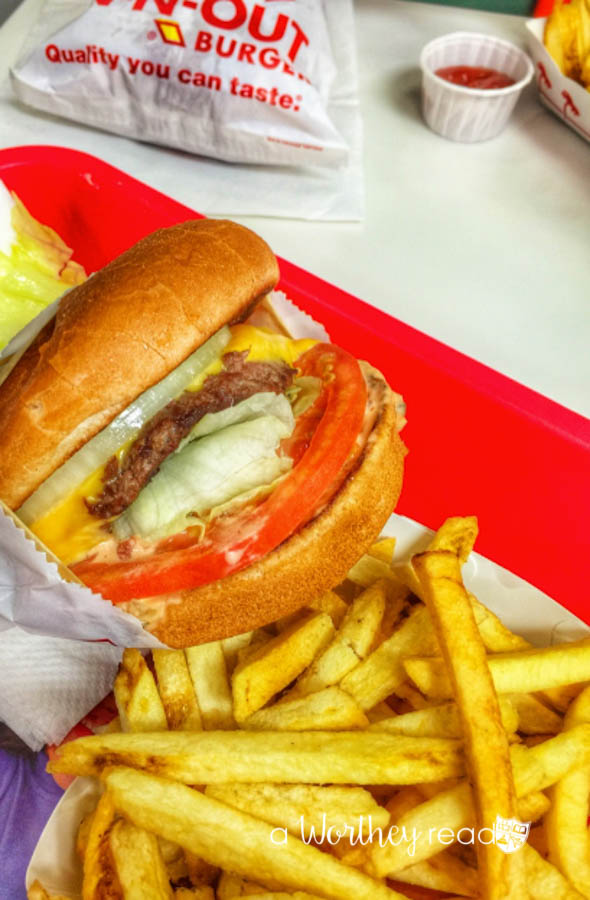 The Getty Center: Whether you go for the architecture, art, or just the beautiful gardens, The Getty Center is one of our favorite places to spend a day while in Los Angeles. Even though it is a bit more upscale than other locations, it is still kid-friendly.
California African American Museum: Not only is this free to visit, it is a great educational opportunity for your children. Check out exhibits, information, and even some films on the history and culture of African Americans.
Venice Beach: If you are looking for a great beach that also has shops and restaurants nearby, Venice Beach is a popular destination. As with most beaches in the area, it is typically going to be busy. However, it's a great choice for getting the real "vibe" of Los Angeles, surfing, and the beach culture of Southern California.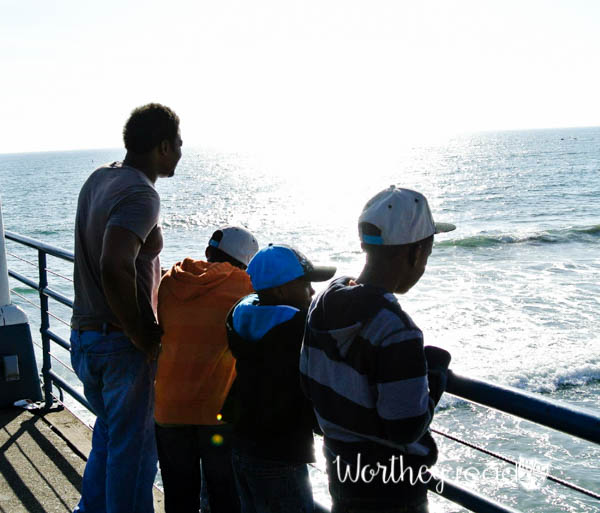 The Last Bookstore: Yes, this is the name of the bookstore. Not only does The Last Bookstore appeal to the book lover in your family, it has an extensive vinyl record collection that music lovers will adore. It is probably a better California vacation destination for families with older kids, and not so great for younger children. Either way, parents will enjoy hours in this unique store.
Madame Tussauds Hollywood: While this is definitely an ultimate tourist destination it has a special appeal for those who love celebrities and want to grab a selfie next to a wax figure of their favorites. There are so many pop culture and classic icons in the museum to view, everyone will find something of interest.
If Los Angeles is on your Southern California vacation destination list, I know that these places will bring some smiles and fun for your family. They are certainly some of our favorite places to visit while we spend time in our favorite state for vacations.
Find other things to do in California: