For your next California Vacation, consider taking a few days or week in Anaheim and the Orange County area.  This Southern California vacation destination is most well-known for Disneyland, but in fact, includes tons of other great attractions for your family to enjoy.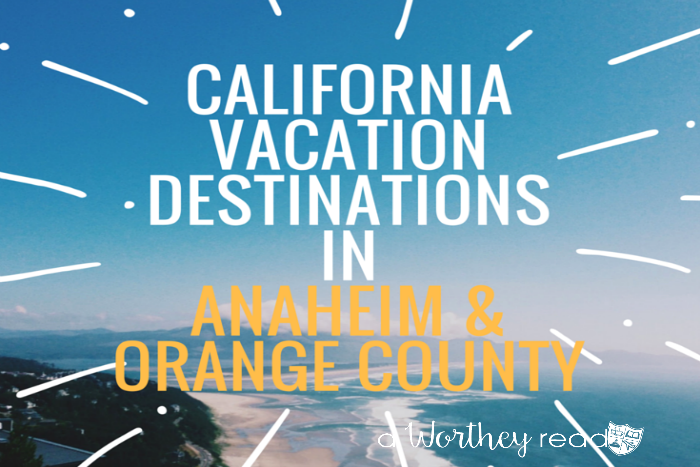 California Vacation Destinations In Anaheim & Orange County
I have spent plenty of time in Anaheim while visiting Disneyland, but exploring other areas of Orange County are new to me.  After recent trips to the area, I have discovered that there are a lot of fun things to do with the kids outside of the direct theme park California vacation traditions.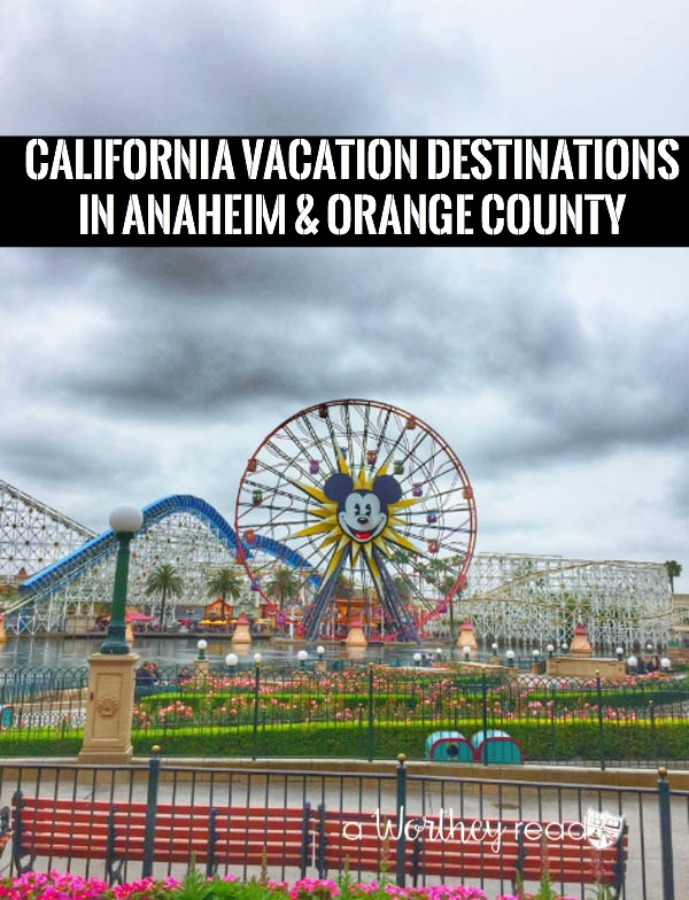 Disneyland:  You can't miss this hub of Anaheim  Don't forget to spend a day or two in Disneyland or California Adventure for the best rides, food, and of course magical experience ever.  Find discounted passed through your local Costco membership.  You may also find that an afternoon or evening in Downtown Disney is almost as much fun as the park itself.  There are often live entertainment options, and of course, the theater, restaurants, and shopping make it a ton of fun to visit.
Knott's Berry Farm:  Knott's Berry Farm is another local amusement park between Anaheim and L.A. that is a great place for the family to spend a day.  Tons of roller coasters, rides and fun attractions for the whole family.  It's a great alternative at a lower price than other major theme park attractions.  It has that "old West" feel that takes you back in time but has all of the modern rides your kids will enjoy. A few years ago we visited Knott's Berry Farm, and had a good ole' time together as a family.
Fullerton Arboretum:  The town of Fullerton lands not far from L.A. and just next to Anaheim.  It has a wonderful downtown area for artists, but the real treasure is the beautiful Arboretum that is housed next to the University of California campus in Fullerton.  It is one of those places a casual walk is just worth the short drive out of your way.  Beautiful scenes and landscaping that make this smaller town proud.
Angel Stadium:  Watching the Angels play is a right of passage for locals, and is a great fairly inexpensive treat for anyone visiting the area.  The giant A on the field is visible as you drive by and is an iconic feature in Southern California.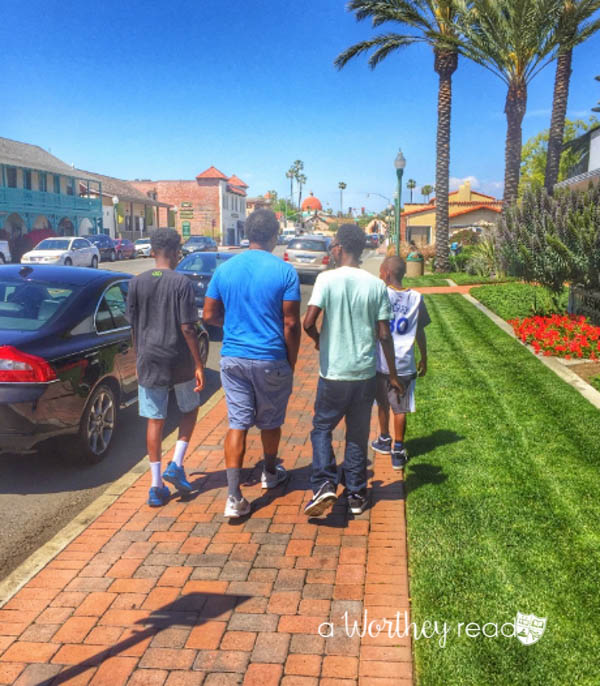 Anaheim Gardenwalk:  If shopping is your thing, this is the place to visit in Anaheim.  With all of your favorite shops, and of course a few unique locations in this center, it's a great way to do some window shopping.
Richard Nixon Presidential Library and Museum:  Whether you are a fan of President Nixon or not doesn't matter.  This museum is a great place to find out more about the man and his family, as well as things that occurred during his presidency.  There are often new exhibits featured that bring fun things to the area.
Adventure City:  For kids aged 9 and under, this is a classic old school theme park experience.  A much smaller park for kids but there are tons of rides and activities designed just for the younger crowd.  This is a great option for those days you don't feel like fighting crowds in the main parks of the area, or if you are on a strict budget.
Yorba Regional Park:  This is a great place to go and let kids run off some excess energy after being cooped up in a hotel room or car for hours.  There are tons of places to enjoy picnics, and great ways for kids to play.
Discovery Cube Science Center:  Hours of hands-on fun await you and your kids at the destinations in Orange County and Los Angeles.  Science tasks, hands-on activities, fun adventures, various changing exhibits and more are ideal for keeping kids happy and indoors on hot summer days.
No matter what your budget, Anaheim is a great California vacation destination for your family.  There are dozens of free and frugal things to do in the area, and of course, the famous main attraction at Disneyland and associated parks gives you and your family a vacation they will never forget.
Be sure to pin these California tips to your Pinterest board: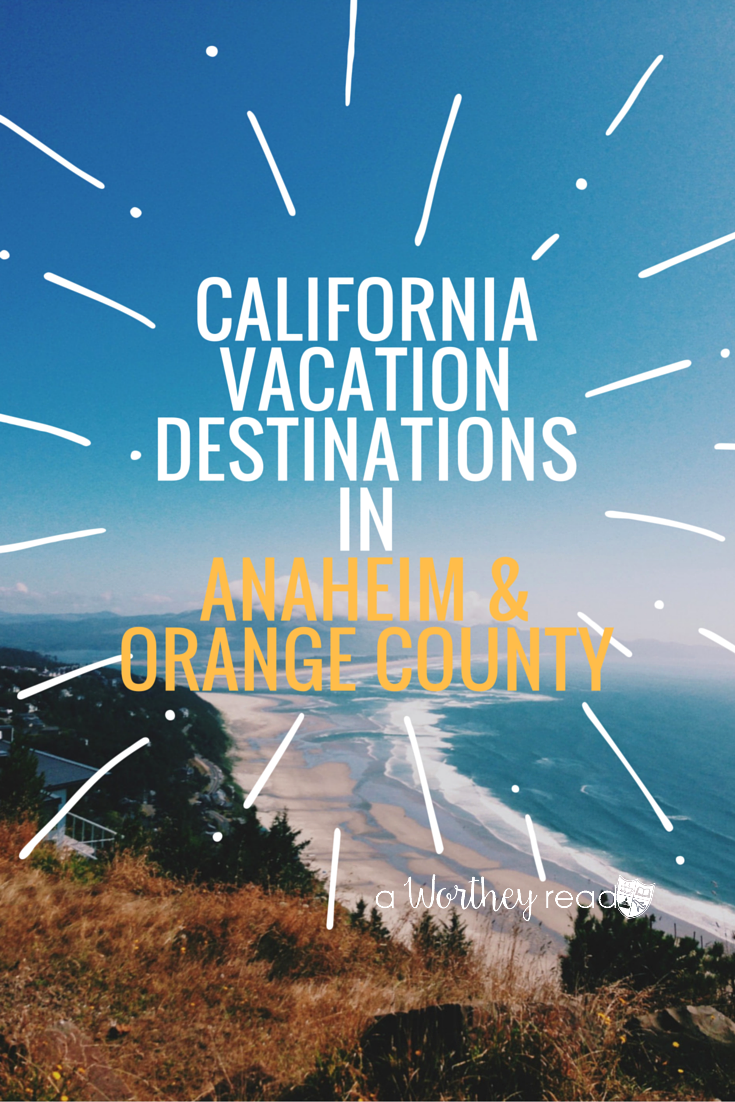 Find more things to do in California: