Celebrate Dr. Seuss's birthday with our Thing 1 and Thing 2 Cupcakes. This easy Dr. Seuss recipe is fun and a showstopper; perfect for Dr. Seuss parties and a great way to celebrate Dr. Seuss day.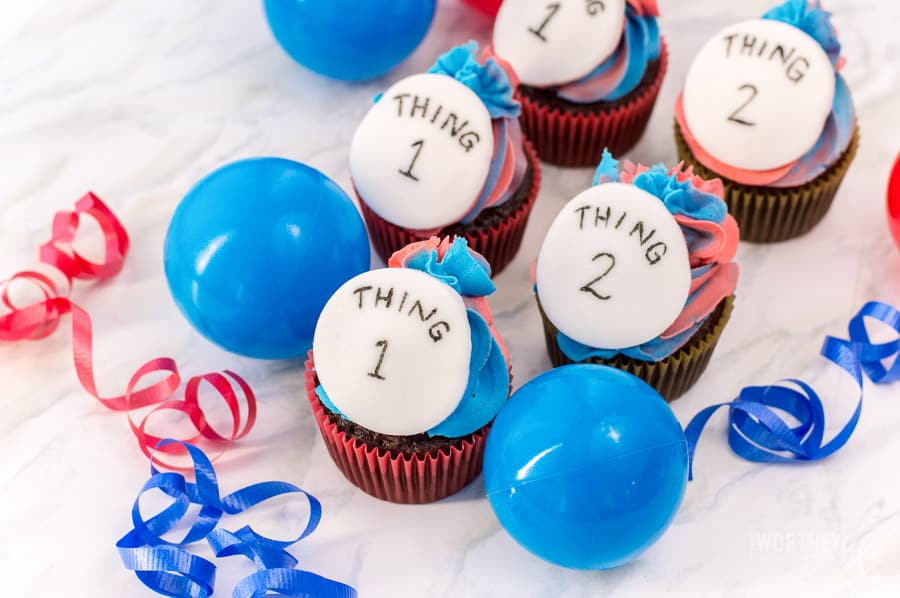 Oh, the places you will go! I received this Dr. Seuss book as a high school graduation present. I grew to love Dr. Seuss's work as a little girl and now as a parent of three boys. When the boys were little, I would buy them all the books and even took the kids to Dr. Seuss playland inside of Universal Studios.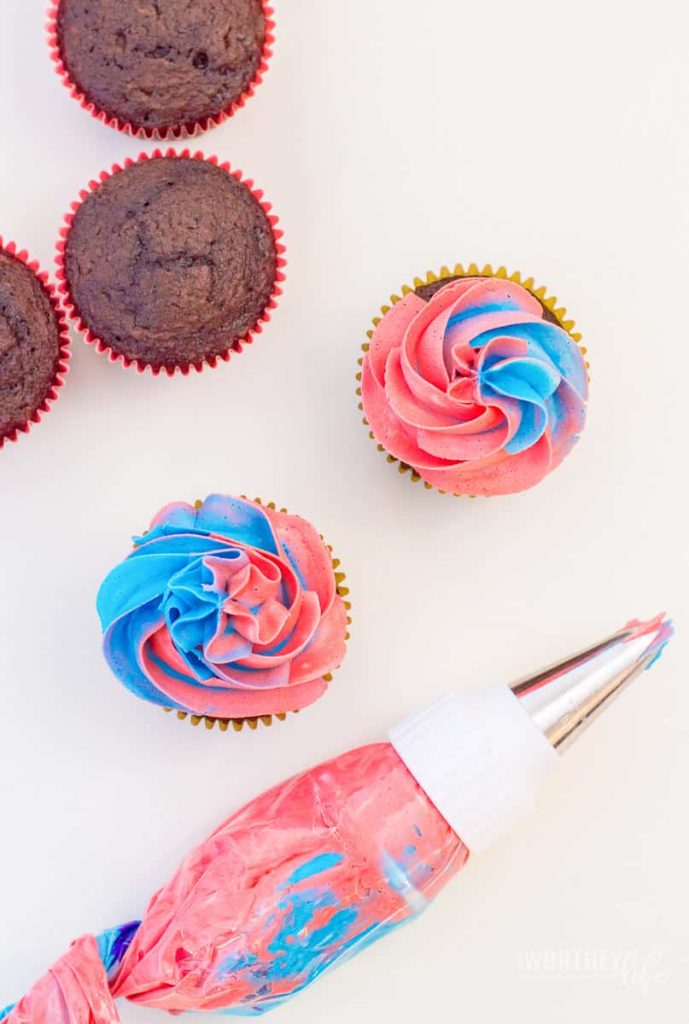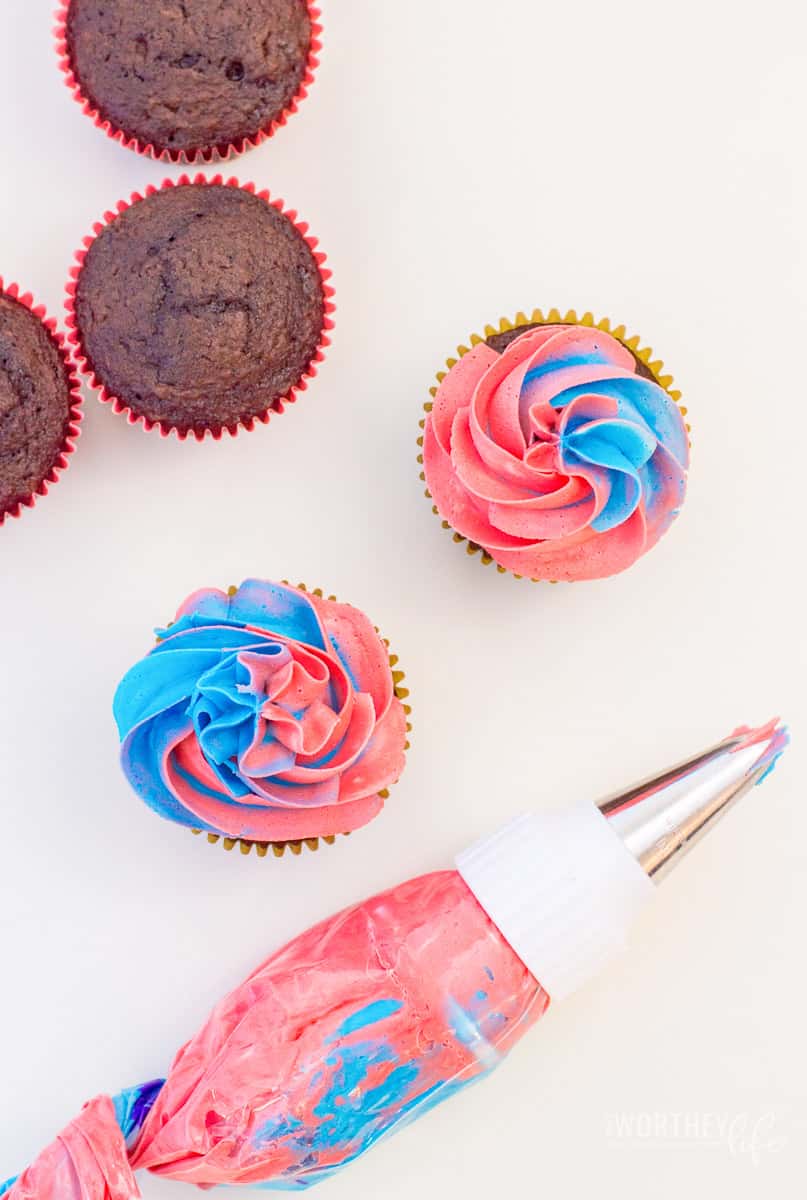 As you may know, March 2nd is Dr. Seuss's birthday, and the day the world celebrates him and all of the amazing things he created. Whether you're reading some of his books, eating a Strawberry Banana Cat In The Hat or creating an Easy Kid Craft: Dr. Seuss The Lorax Mustaches, take the time to say thank you to the guy that gave us The Lorax, Green Eggs & Ham, and so much more.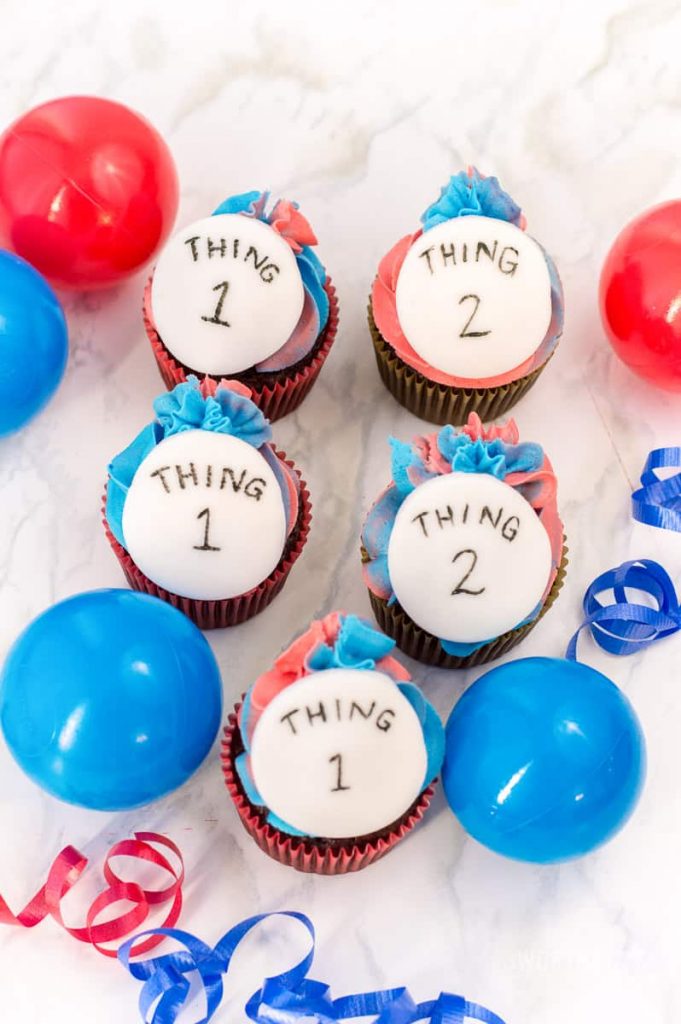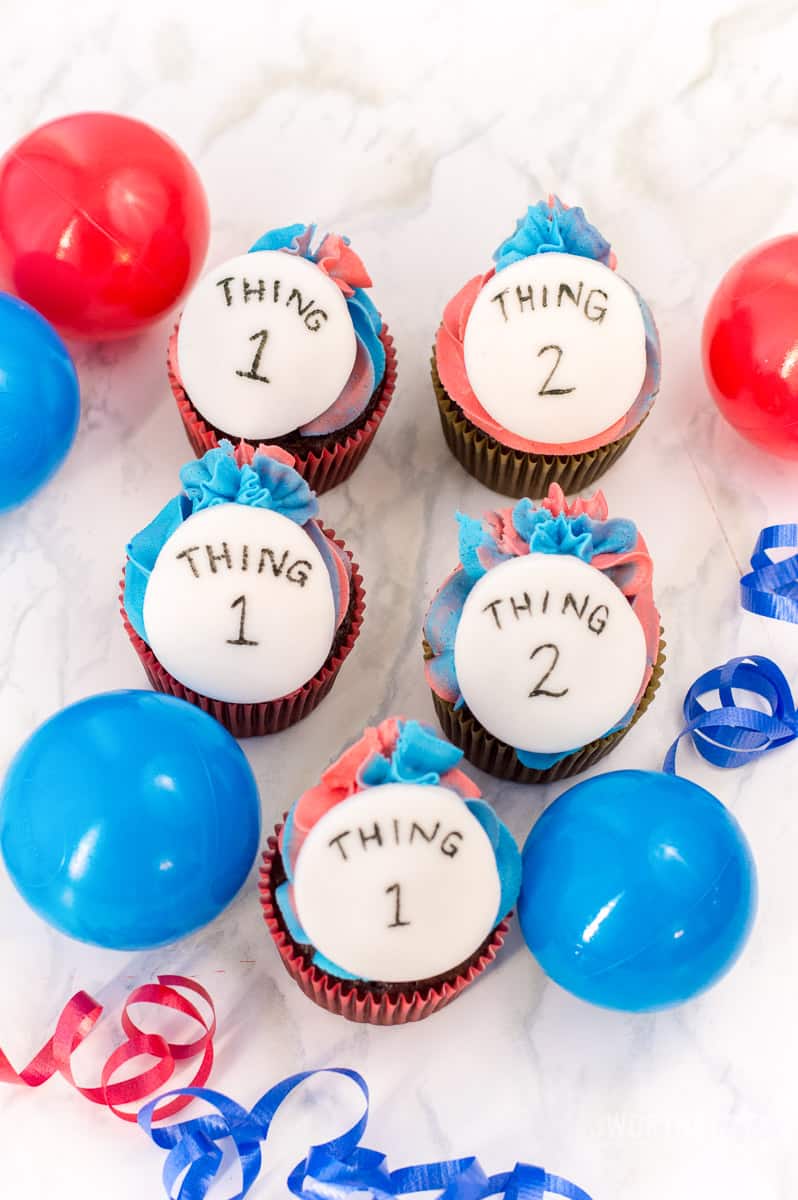 As we celebrate his birthday tomorrow, I have a fun recipe idea to try: Thing 1 and Thing 2 Cupcakes. I've previously shared Dr. Seuss Snack Idea: Thing 1 and Thing 2 Jello Snack for Kids before so definitely check those out if you want more Dr. Seuss recipe ideas.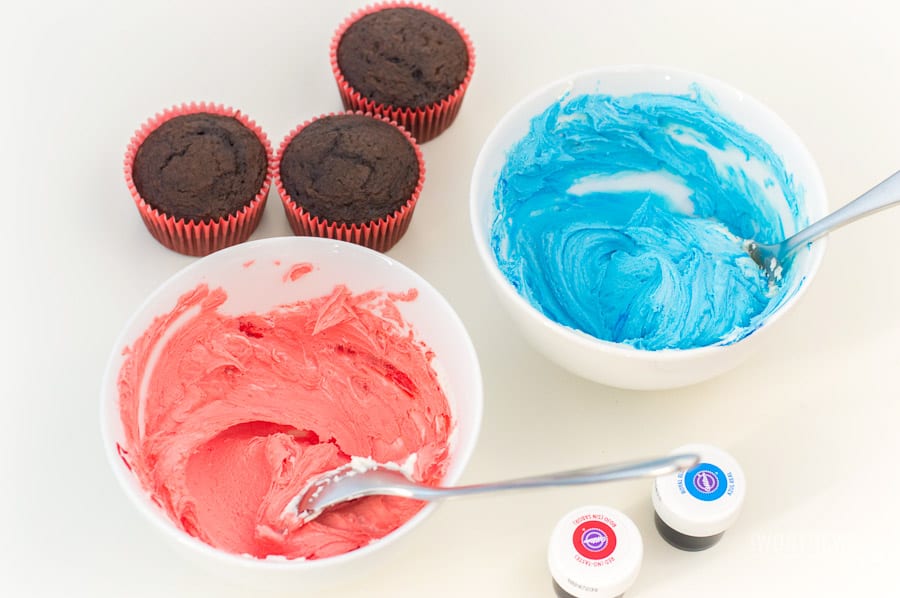 How to make Dr. Seuss Thing 1 and Thing 2 Cupcakes
Ingredients:
One dozen of your favorite chocolate cupcakes
2 sticks butter, softened
4 cups confectioners' sugar
3-4 tbsp milk
¼ tsp red gel food coloring
¼ tsp blue gel food coloring
4-5 oz. white fondant
A black marker with edible ink
Yields: 12 decorated cupcakes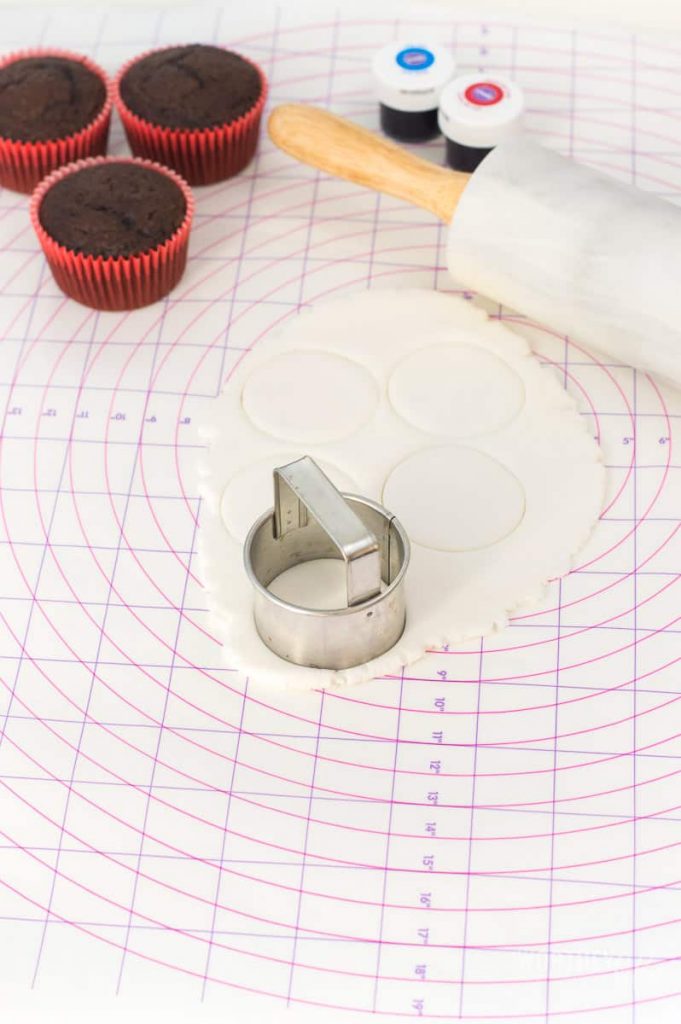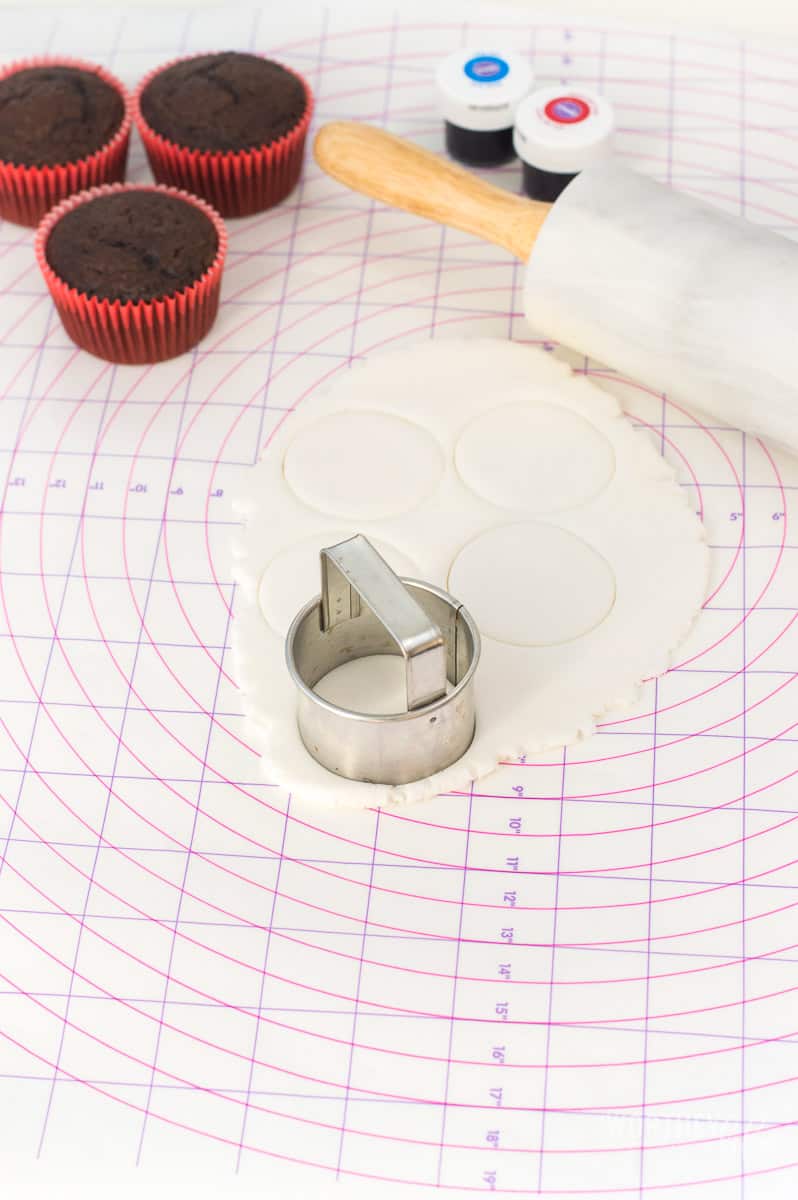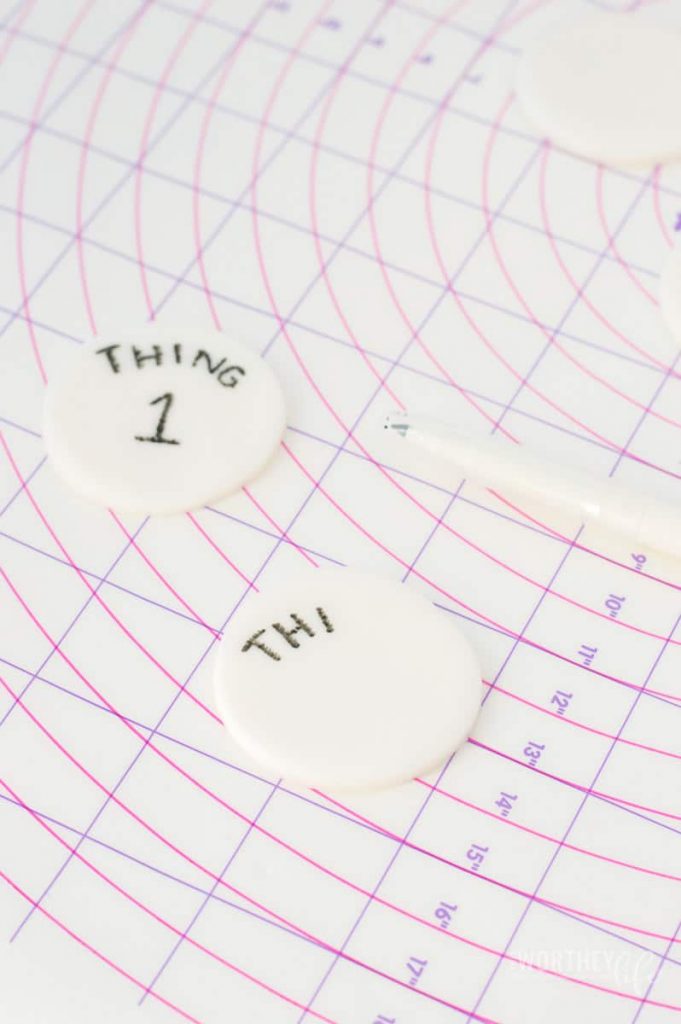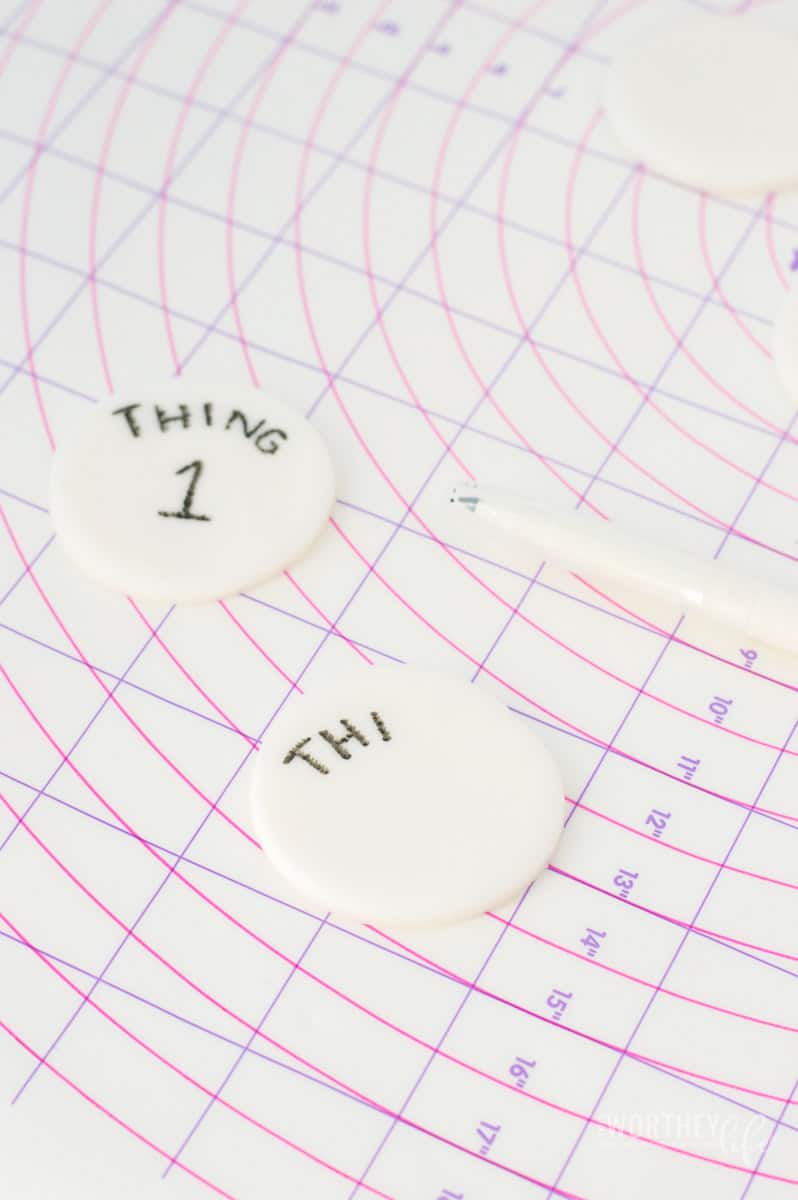 Directions:
Before starting the decorating process, ensure that your chocolate cupcakes are cool to the touch.
Use an electric mixer to make your buttercream.
On medium speed, beat together butter, confectioners' sugar, and milk.
Gradually increase the beater's speed to high.
Once the buttercream is formed (smooth and forms semi-stiff peaks), separate into two bowls.
Color one bowl of buttercream red and the other, blue.
Attach Wilton's 1M icing tip to a piping bag.
Place the piping bag into a mug or a cup. Scoop each buttercream into the same piping bag. Keep each color on its own side.
Frost each cupcake.
Roll out your fondant on a clean working surface so that it's about ¼ of an inch thick.
Using a circular cookie cutter (about 2 inches in diameter), cut out 12 circles.
On six circles, write: "Thing 1" with your black marker. Write "Thing 2" on the remaining fondant circles.
Place one fondant piece on each frosted cupcake. Add a bit more frosting behind the fondant so that a portion of the buttercream sticks out.
Serve and enjoy!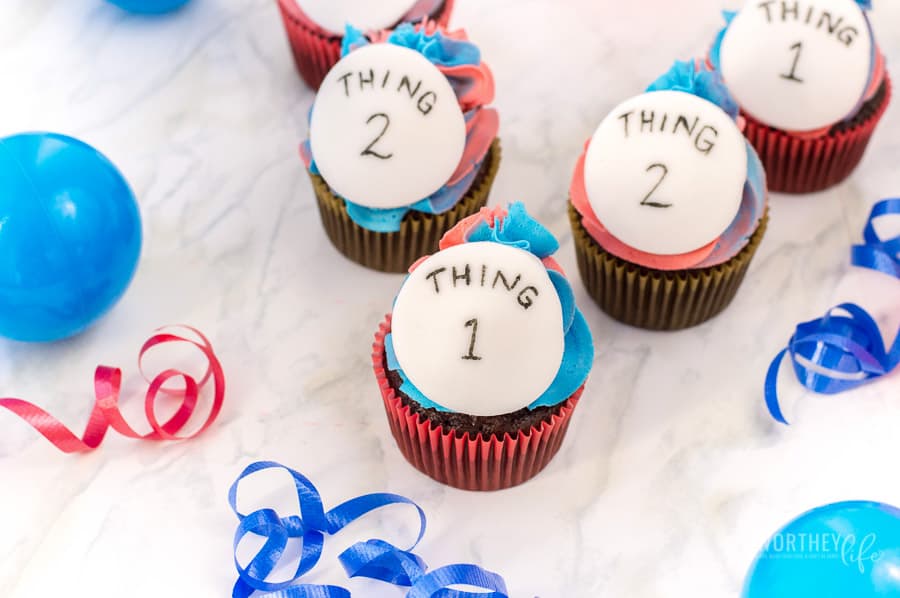 "Oh, the Places You'll Go with reading and education. Farmers Insurance, a brand that stands for knowledge, experience and making people smarter about insurance, is honoring Dr. Seuss on his 115th birthday and celebrating Read Across America Day on March 2 with an integrated campaign across TV, digital and social media.
To support and promote early childhood reading through the legacy of Dr. Seuss, Farmers has created an animated read-along of the New York Times best-seller Oh, the Places You'll Go! Voiced by Farmers spokescharacter Professor Burke (Academy Award winner JK Simmons), the video is available through digital and social channels, as well as included in the National Education Association's library of resources for teachers to use in activities marking the day."
Farmers has also created a 60-second journey, in the visual and narrative style of Dr. Seuss, through the world of strangely Seussian insurance claims they've seen and covered. The animated spot features reimagined claim stories also voiced by JK Simmons as Professor Burke and carries the message that "the more that you see, the more that you'll know," reminding people to go out and experience and learn more about the world.
How do you plan to celebrate Dr. Seuss's birthday this year? Drop me a line and let me know!