The latest in a string of Pixar inspired lands (A Bug's Land and Cars Land in Disney's California Adventure), Toy Story Land is located in three other Parks, but the new one in Disney's Hollywood Studios has completely different attractions.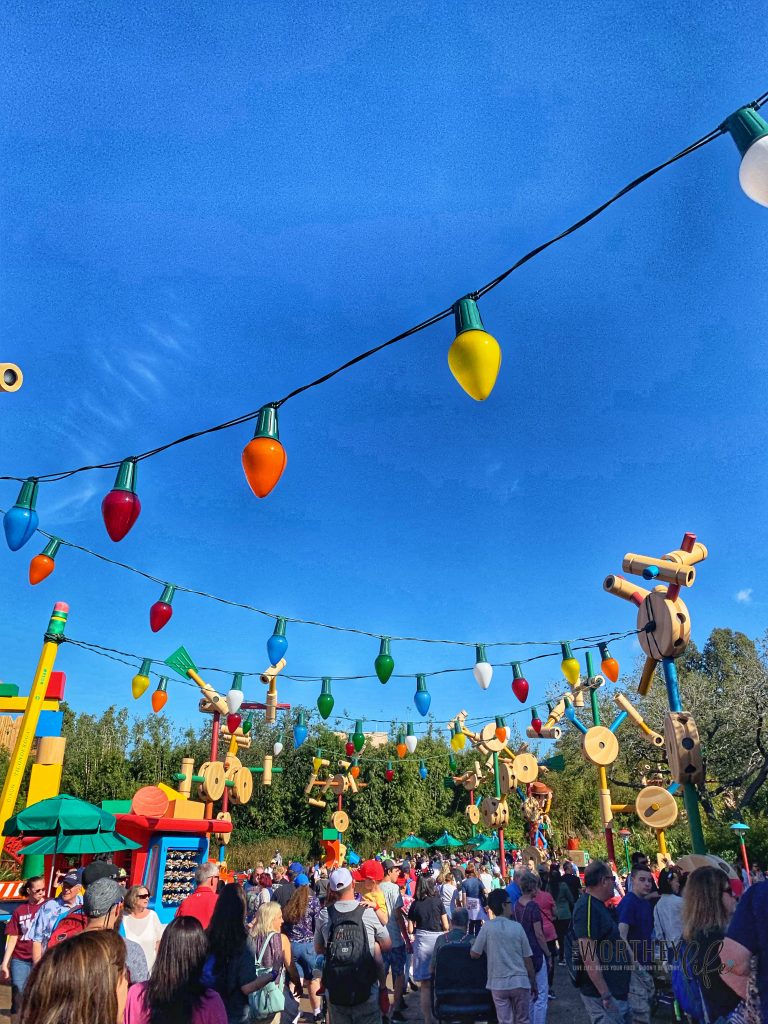 Guide to Disney's Hollywood Studios Toy Story Land
Disney's Hollywood Studios in Walt Disney World is undergoing huge changes. The park has gone from a working studio with behind the scenes attractions to the premier thrill ride destination for Disney fans. It was expanded in 1994, reduced in 2015 and now a portion of the previously demolished section of the park is reopening with Toy Story Land. The latest in a string of Pixar inspired lands (A Bug's Land and Cars Land in Disney's California Adventure), Toy Story Land is located in three other Parks, but the new one in Disney's Hollywood Studios has completely different attractions.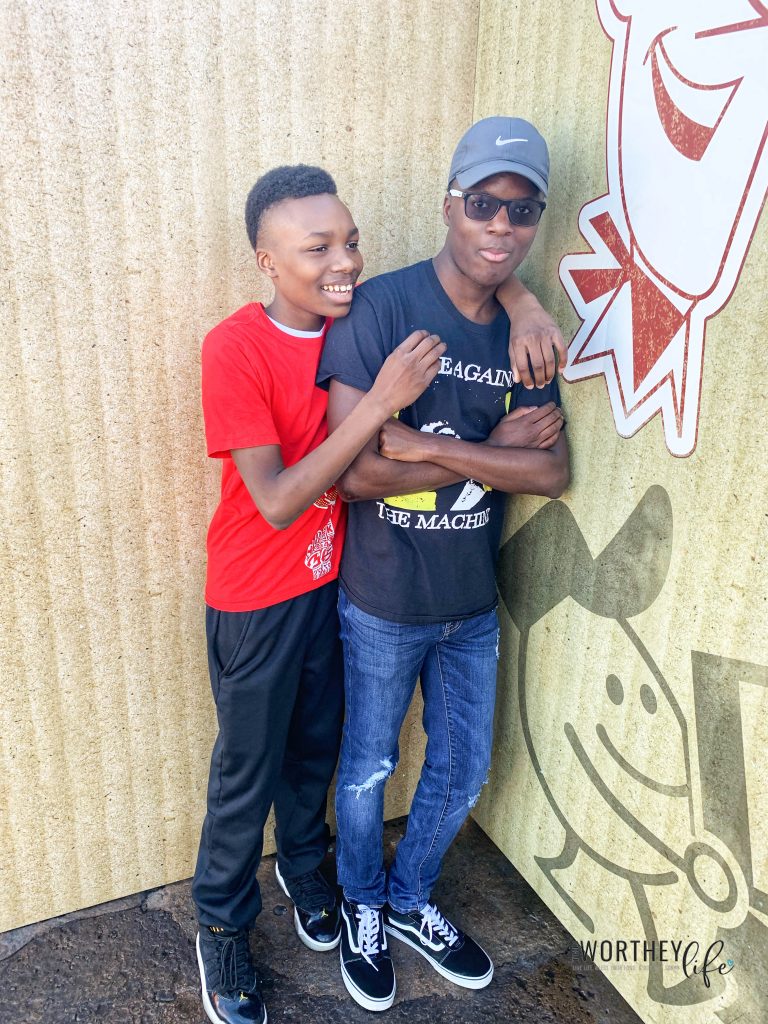 Location
Disney's Hollywood Studios has been through many changes over the years. The most change relative to its years of existence out of any of the other parks. Its layout is similar to the hub and spoke model of Magic Kingdom. Only the "spokes" tend to be narrow avenues, or boulevards jutting off in irregular tangents from a large, spacious hub. It can be difficult to navigate. Using the Chinese Theater as a marker, pass behind it on the right, and you will come to Pixar Place.
Pixar Place is the back alley that leads to the new Toy Story expansion. The entrance on your right takes you through the main entrance to Toy Story Land.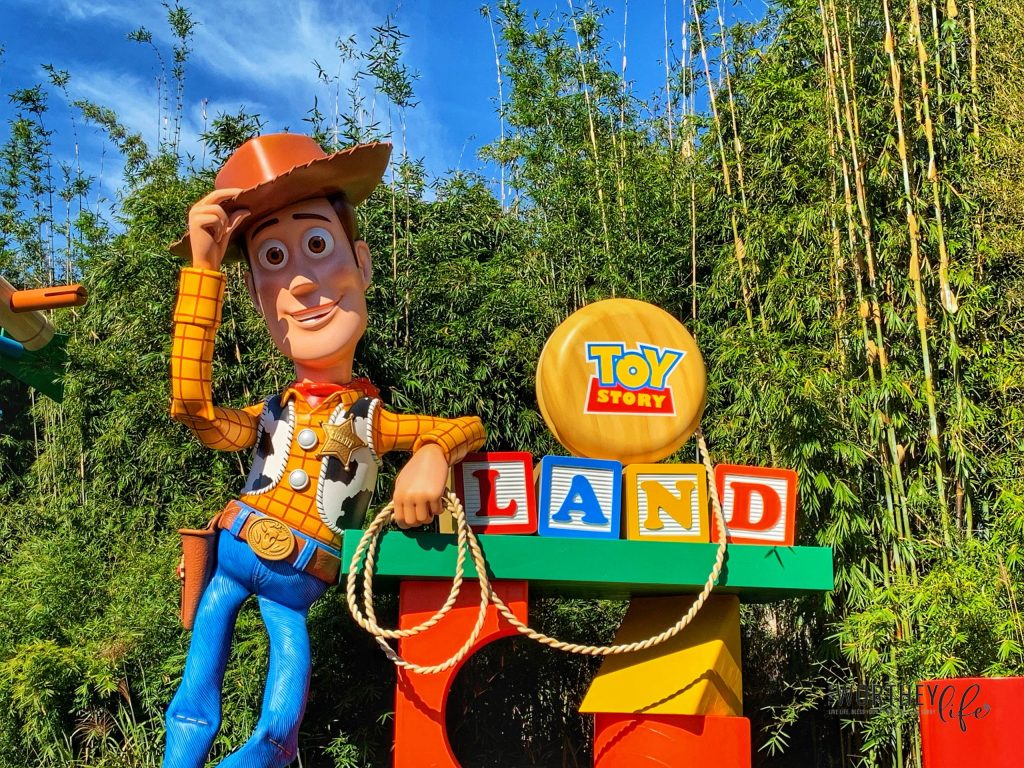 The Theme
The theme of this Toy Story Land is just like the others. Set in Andy's backyard, guests are shrunk to the size of toys and can play with their favorite Pixar friends. It's a lot like Flik's Fun Fair over in Disney's California Adventure, which will soon be no more.
The experience is shaped by gigantic figures of the Toy Story characters, oversized blocks, and tall densely planted bamboo which is meant to simulate the appearance of tall blades of grass. The area is very lush, the greenest in the entire park.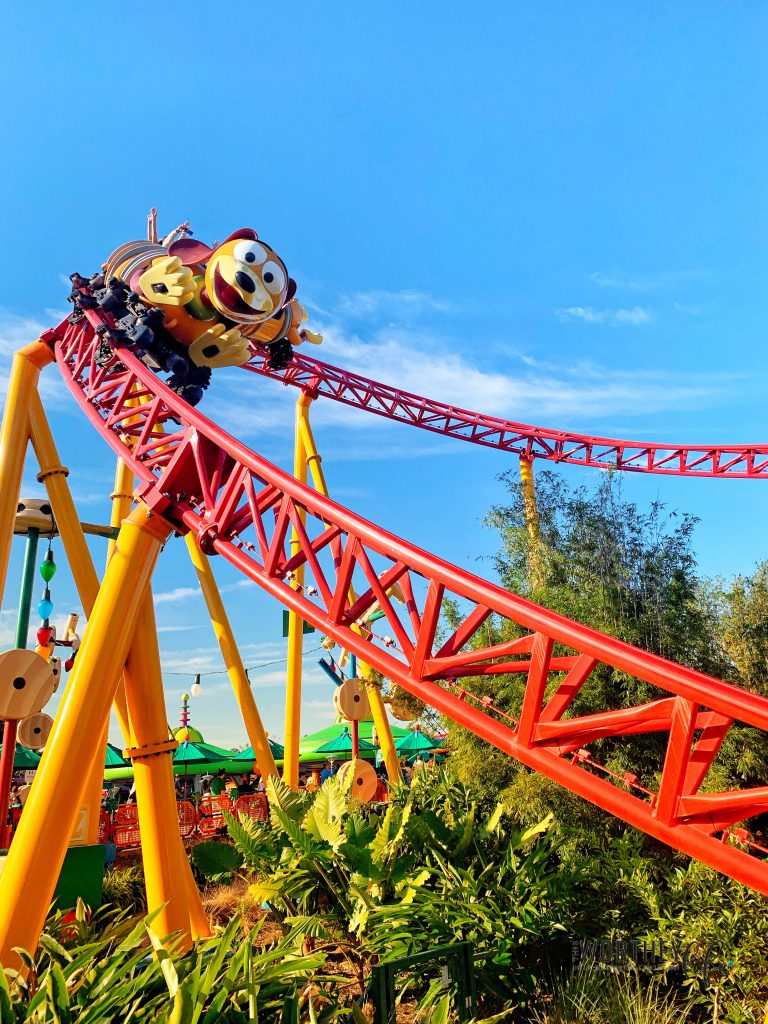 Attractions
The first attraction in Toy Story Land is the newly refurbished Toy Story Mania. This is the popular 3D attraction in which Woody and his plans invite you to play various midway games and rack up points. Toy Story Mania was temporarily shut down during construction of Toy Story Land and now has a new entrance on the inside of its borders.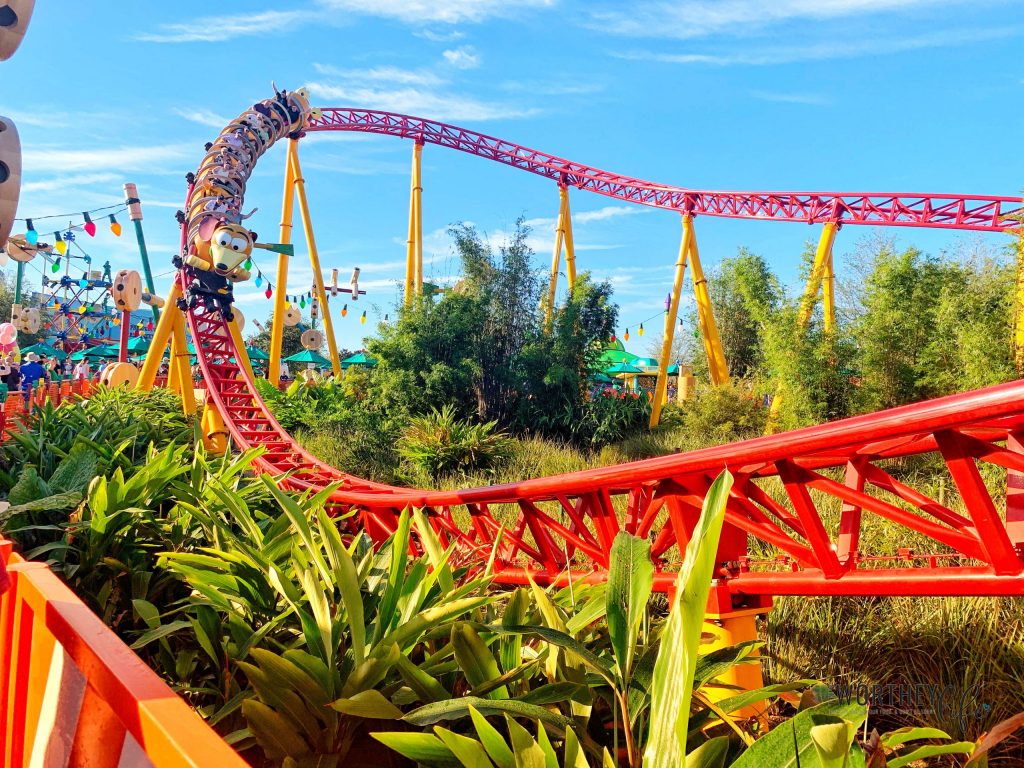 Toy Story Land in Disney's Hollywood Studios also features two new attractions that don't exist in any of the other Toy Story Lands. Slinky Dog Dash is a family roller coaster. It's smooth and fast and not too scary. The height requirement is 38″. Slinky Dog races through a coaster surrounded by Tinker Toys and building blocks as you whiz past Giant figures of Pixar pals. Jesse holds a Christmas light lasso, while Rex balances on top of a Jenga stack.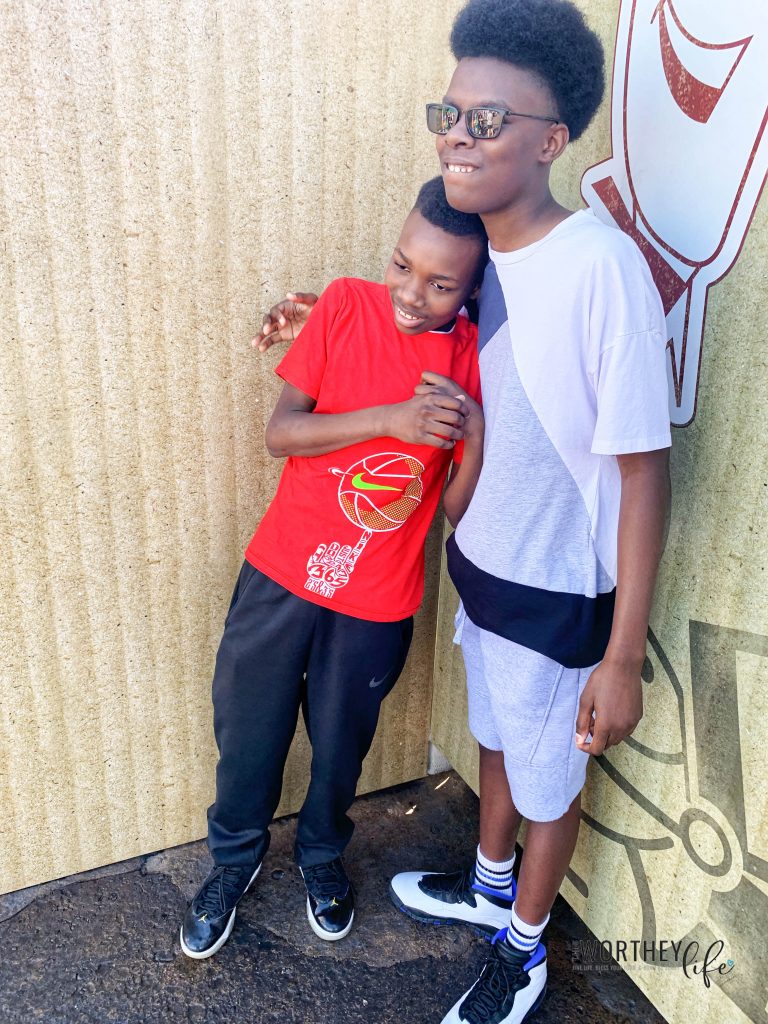 The boys loved Slinky Dog Dash. They skipped out on checking out the other rides, but this was one they couldn't turn down.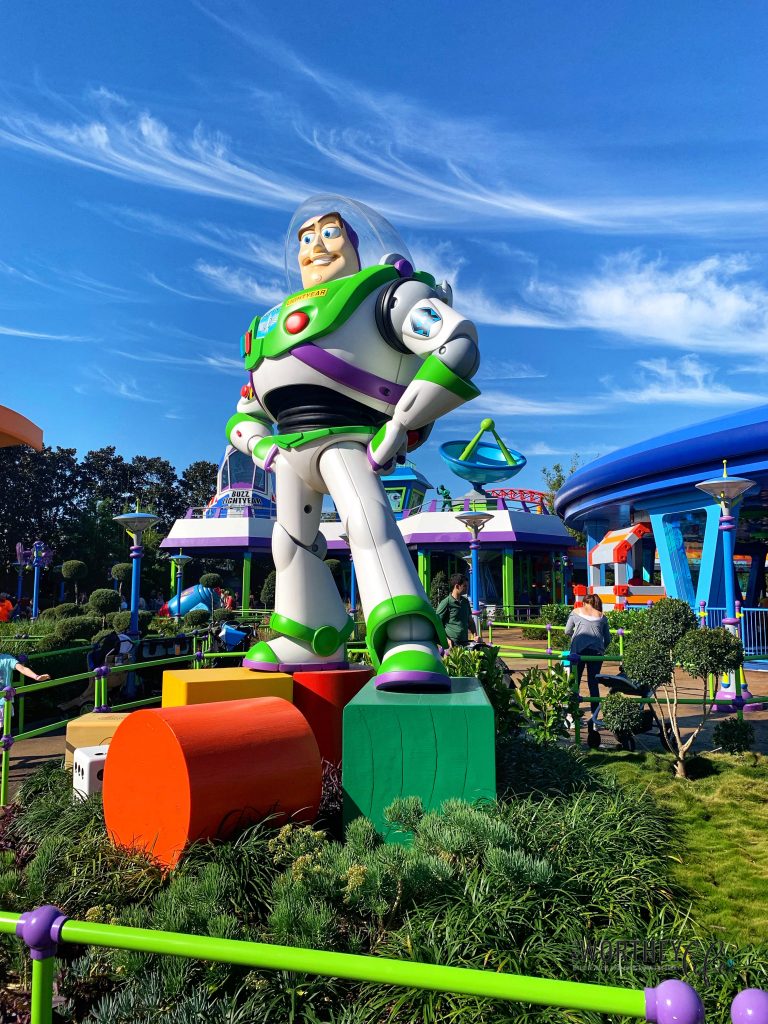 Alien Swirling Saucers, is a spinning attraction in which the claw machine aliens from Pizza Planet pull you around in a saucer while you spin and twirl. The ride is very similar in design to Mater's Junkyard Jamboree, though the aesthetic is much more sci-fi oriented. It's a deceptively thrilling ride, and it does have a 32″ height requirement.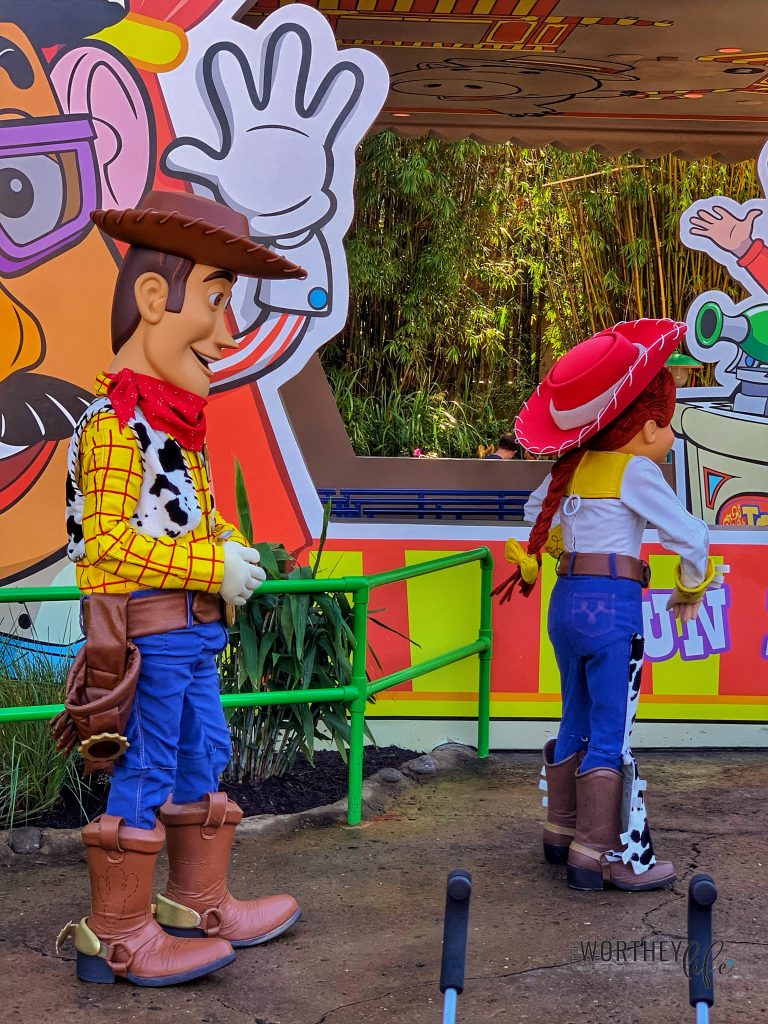 Food in Toy Story Land
There is one food stop while you are experiencing the thrills of being a toy. Woody's Lunch Box is going to offer breakfast, lunch, and dinner on its menu. The offerings include some great sandwiches including the S'more French Toast Sandwich and the Grilled Three Cheese Sandwich. There are also Beef Brisket and Monte Cristo Sandwiches, not to mention Totchos (tater tot nachos).
The dessert here is bound to be an instant hit. Modeled after popular toaster pastries are the Lunch Box Tarts, which are available in raspberry and chocolate hazelnut. Woody's Lunch Box also has soup, pasta salad, snack cheese, and a children's menu, plus a non-alcoholic specialty drink called Mystic Portal Punch. The bright green concoction is a blend of Mountain Berry Powerade with lemon, lime and tangerine flavors. Of course, you can get it in a Souvenir Alien Sipper.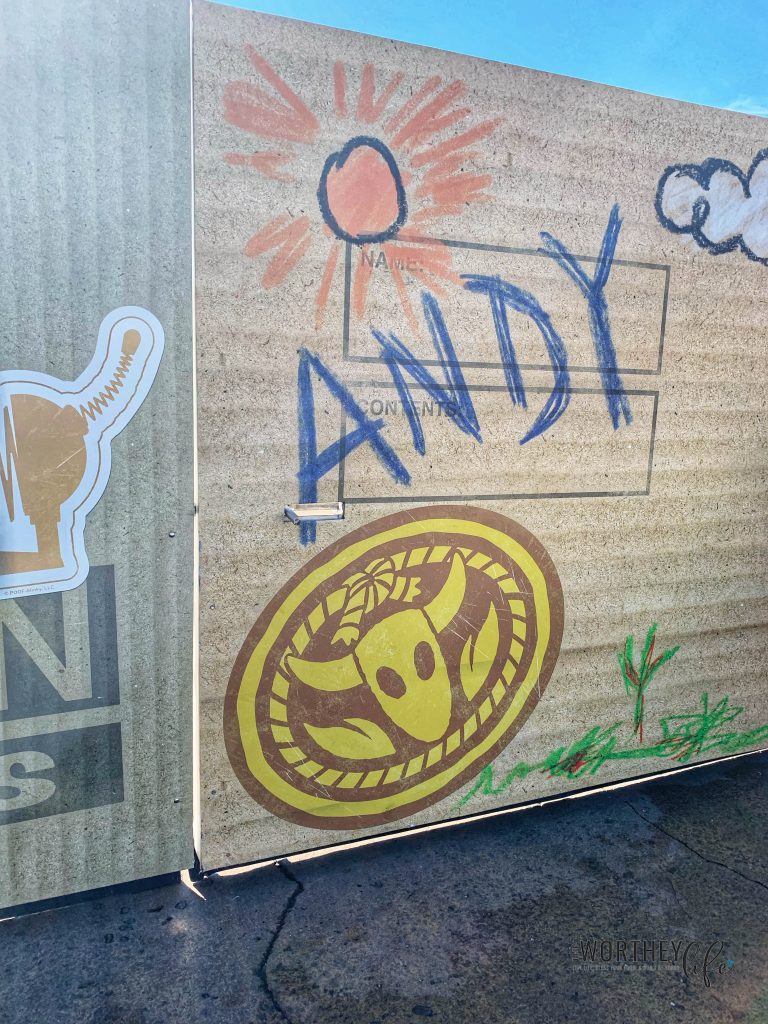 Visiting Toy Story Land During Peak Season
Going to Disney World during peak season means it will be very busy. Disney's Hollywood Studios is considerably smaller. While they have several shows to help absorb the crowds, the main attraction is not going to be able to support demand. That means long winding lines in the blistering mid-summer heat. We visited Toy Story Land for the first time in March of this year. We arrived around 9:30 A.M. on a weekday and waited in line for about 60 minutes for the Slinky Dog ride.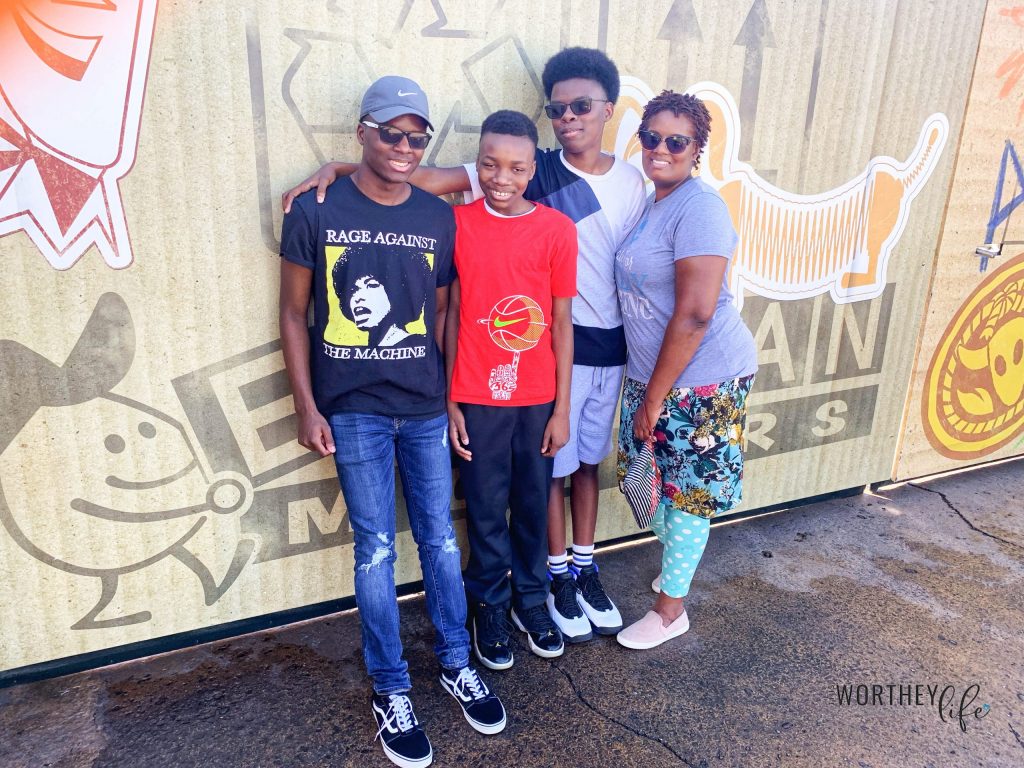 Arrival
You should arrive at least an hour or so before the park opens. If you have access to Extra Magic Hours you will only need to be one hour earlier than that time.
If you have a Fastpass for Slinky Dog Dash, go straight to the Alien Swirling Saucers to maximize your time and try out the food at Woody's Lunchbox before it gets too busy, or they run out of food. Be sure to download the Disney World park app so you can keep track of wait times and up-to-date information.
Bags and Security
Bring water and sunscreen.
Be aware that there is a security checkpoint in front of the park. Pack as little as possible in order to get through with ease. Take a moment to see which lines are moving faster and have less baggage. Remember to open all pouches of your purses and bags before you reach the front of the line.

Visiting Hollywood Studios in Afternoon
If you miss your shot in the morning and the park does indeed reach capacity, try again in the late afternoon after many of the crowds have gone.
Epcot Guests with Park Hopper tickets will be able to exit the park's International Gateway and walk to Disney's Hollywood Studios.
This will also be a good time for guests who are less interested in Toy Story to get a shot at Tower of Terror and Rockin' Rollercoaster, while everyone else is distracted on the other end of the park.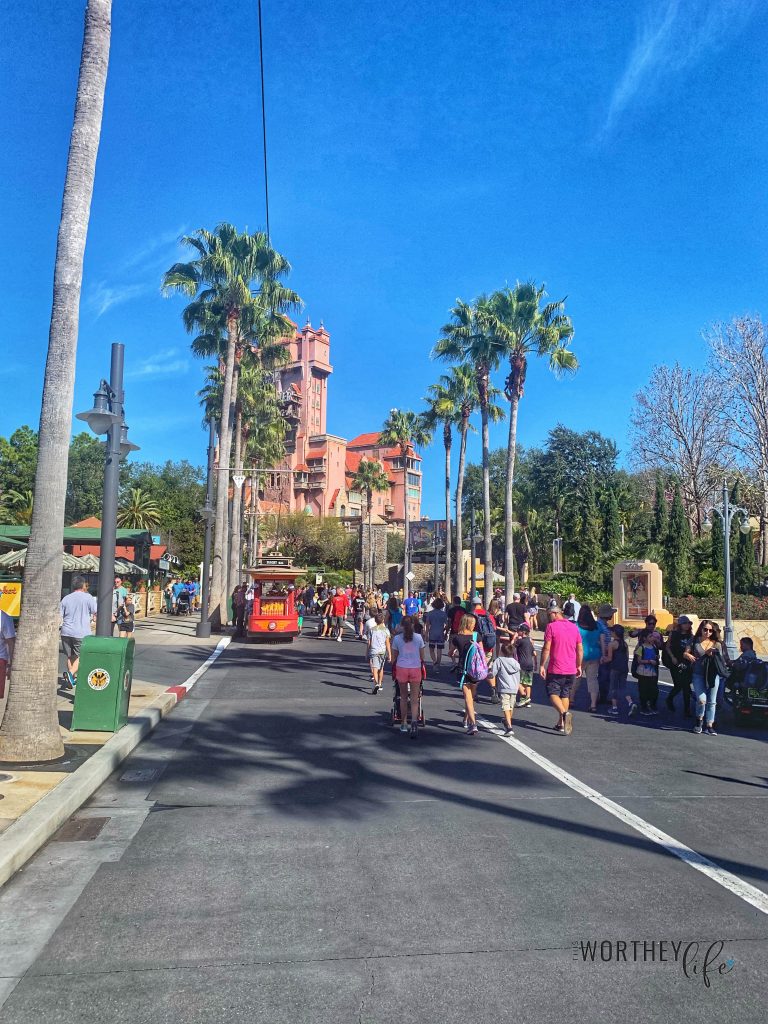 Our teens enjoyed checking out Toy Story Land in Hollywood Studios. While they were only interested in riding Slinky Dog, I think we all had a nostalgia moment of remembering the days they were really into Woody and Buzz. They spent the rest of their time in Hollywood Studios riding Tower of Terror and all of the Star Wars attractions. And of course, we all can't wait to go back when Star Wars: Galaxy's Edge opens August 29, 2019!
Do you have plans to visit Disney World soon? Here are several articles to help you plan your trip:
45 Best Walt Disney World Travel Tips
Visiting Disney World On A Budget With Kids
Disney Park Entry Tips: What to Do When You Arrive
12 Bucket List Things to do in Disney's Animal Kingdom