Looking for ways to celebrate Juneteenth?
From attending festivals and parades to organizing community events and exploring history, discover a range of ideas for honoring the holiday and learning more about the significance of this important day in African American history.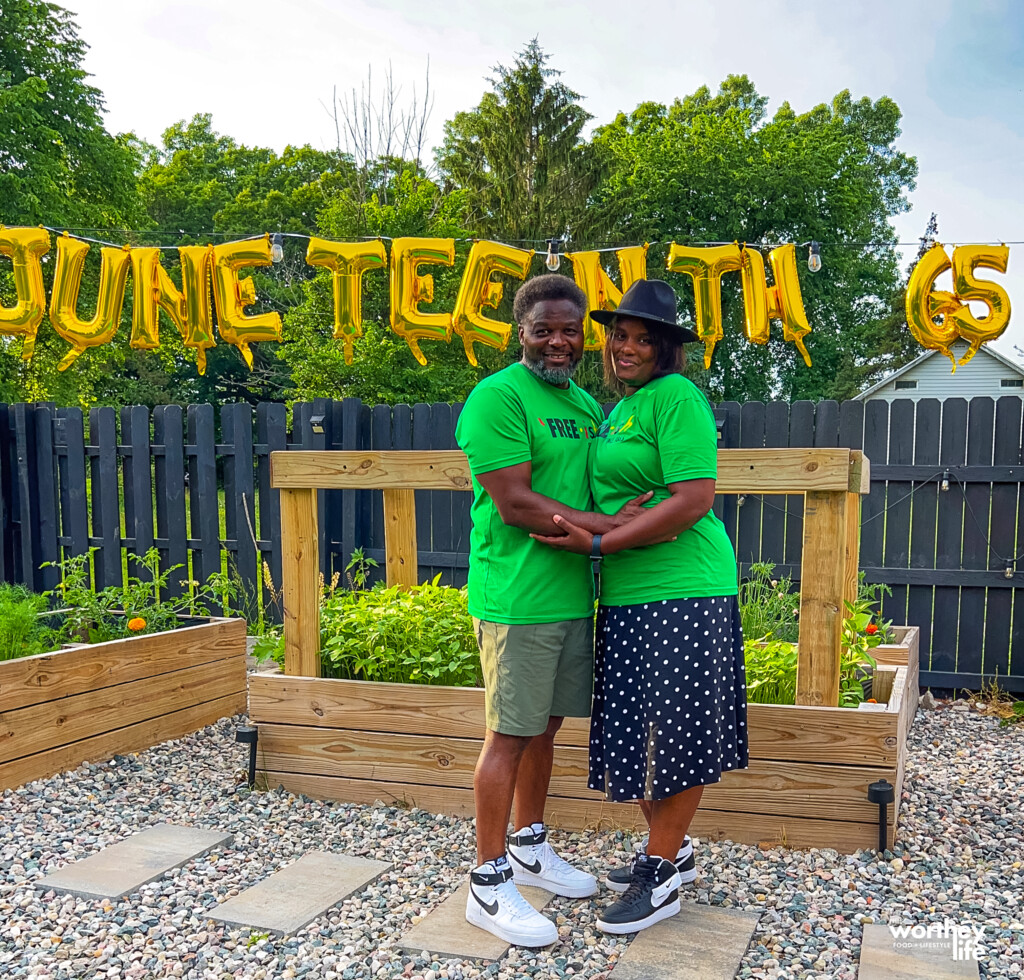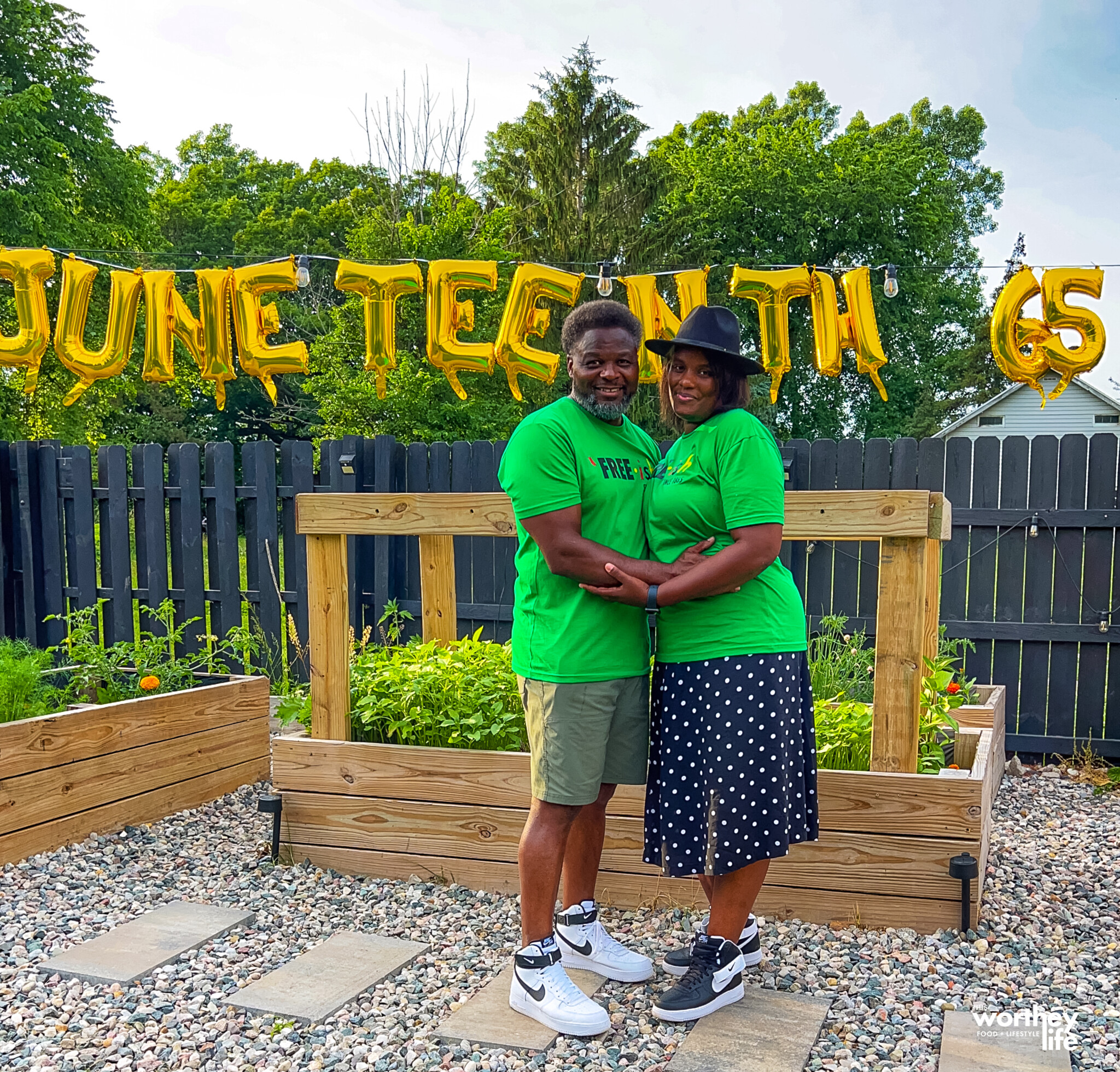 Ways To Celebrate Juneteenth
Celebrating Juneteenth this year is an opportunity to reflect on the progress made in the fight for racial equality while also recognizing that there is still much work to be done.
It is a time to honor the struggles and sacrifices of those who fought for freedom and equality and to acknowledge the ongoing challenges faced by communities of color.
This year, there are many ways to celebrate Juneteenth, including attending parades, festivals, and other events in your community.
You can also learn more about the history of Juneteenth and the fight for racial justice by reading books, watching documentaries, or participating in online discussions.
During 2020, we decided to host our first annual Juneteenth BBQ cookout at The W.
With social distancing rules in place, we had enough space for everyone to spread out while enjoying good food and music and celebrating life.
This year, 2023, will be our fourth year hosting a Juneteenth party.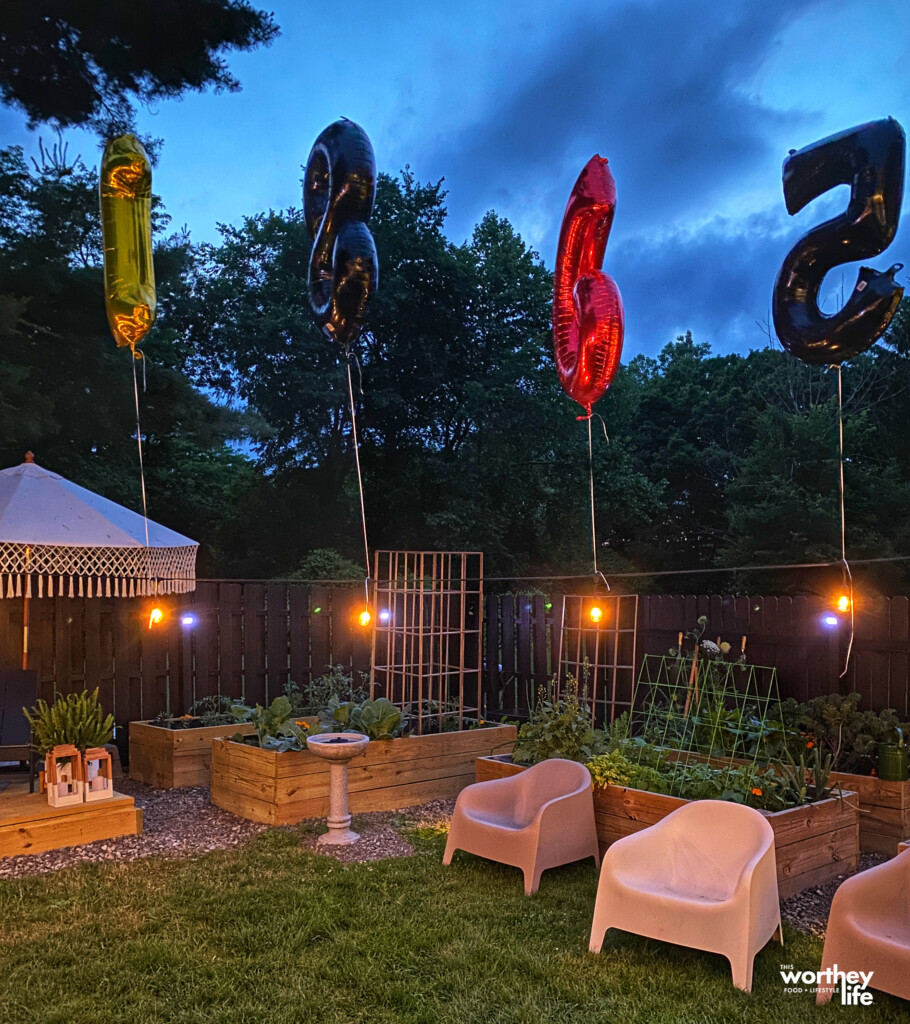 What is Juneteenth?
Juneteenth marks the day in 1865 when enslaved Africans in Texas realized they had been freed. The Emancipation Proclamation went into effect in 1863.
However, it took a while for the news to reach all the enslaved people. They finally received word two years later.
This day of celebration is also known as Freedom Day or Liberation Day,
Juneteenth is the annual celebration of the Emancipation Proclamation. It commemorates the day in 1863 when Congress made slavery unlawful in some United States territories, mostly Confederate states.
President Abraham Lincoln signed the Emancipation Proclamation into law.
One thing that many people are unaware of is that Juneteenth did not mark the end of slavery.
It wasn't until the 13th Amendment to the United States Constitution was instituted that slavery was abolished in the U.S.
Today, Black families throughout the country celebrate this important day in various ways.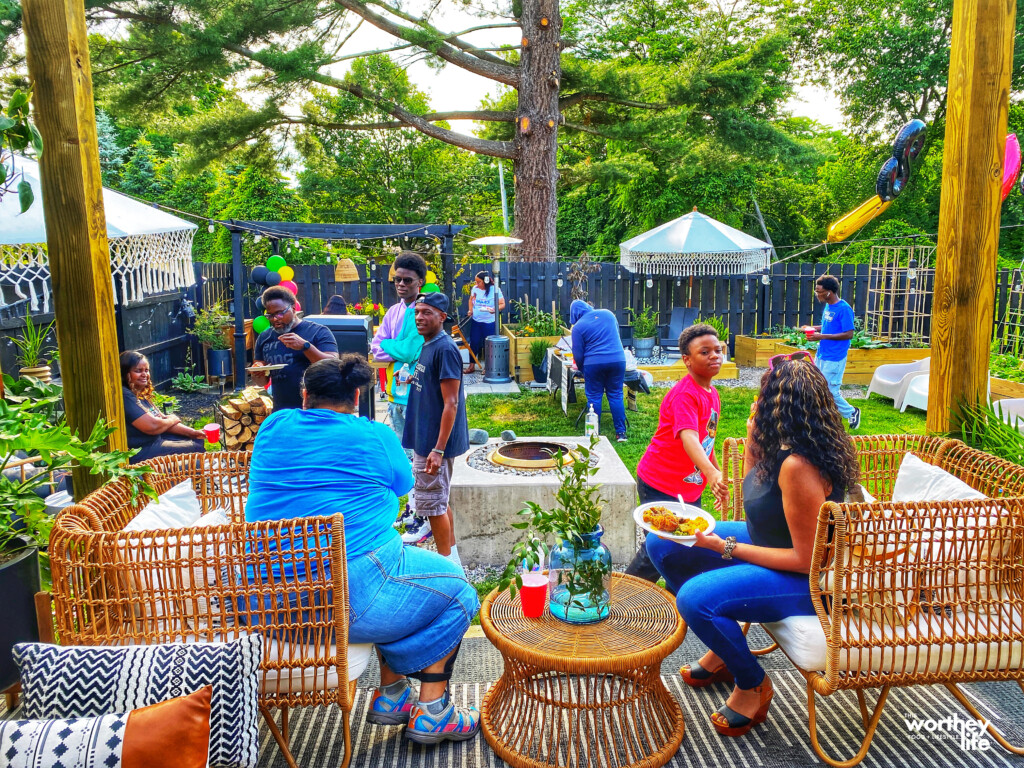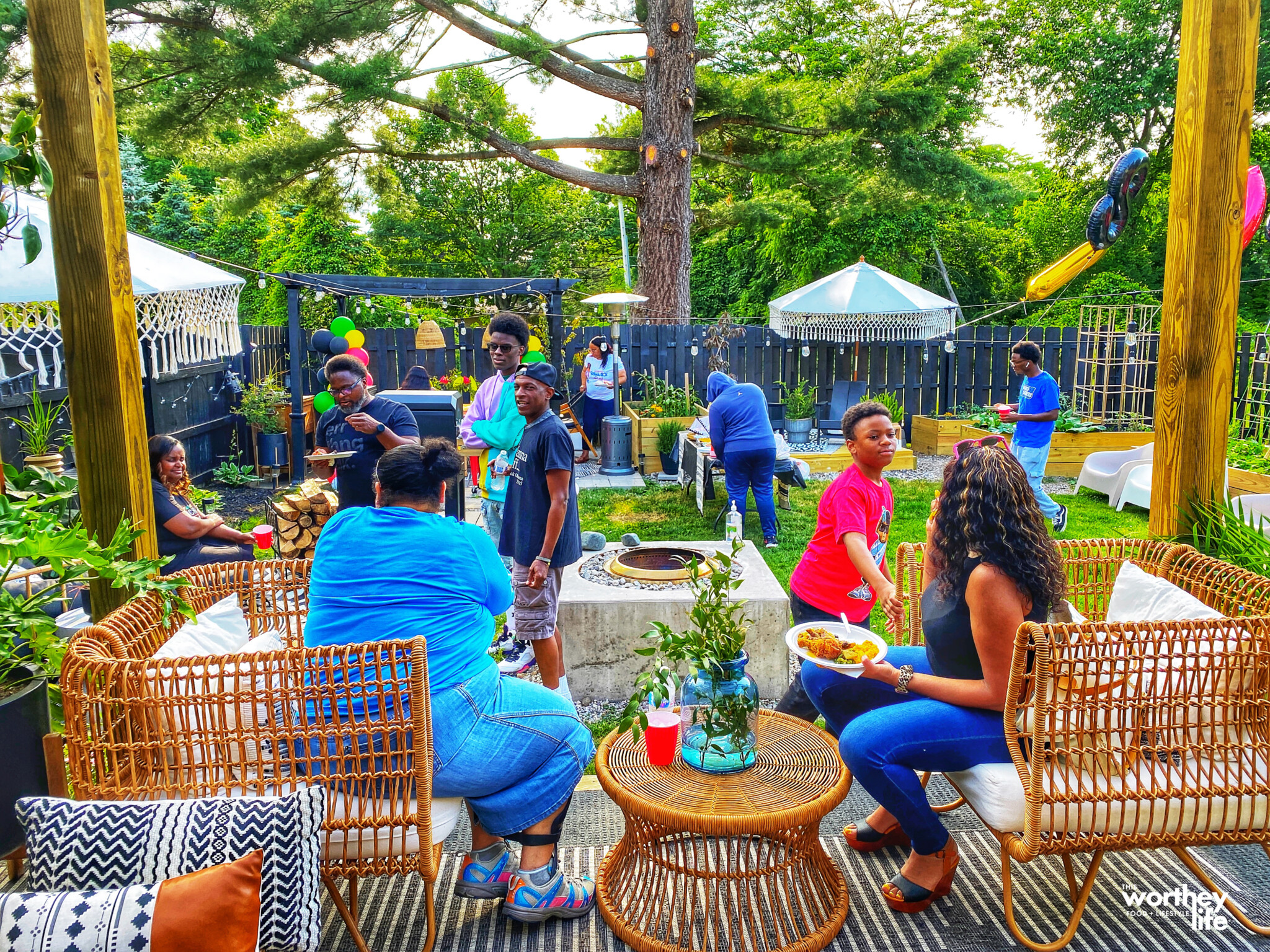 How to Celebrate Juneteenth
Spend time with family. There are many ways to commemorate this important day in our history. Families gather to share a meal and mark the beginning of the summer months with backyard cookouts and get together.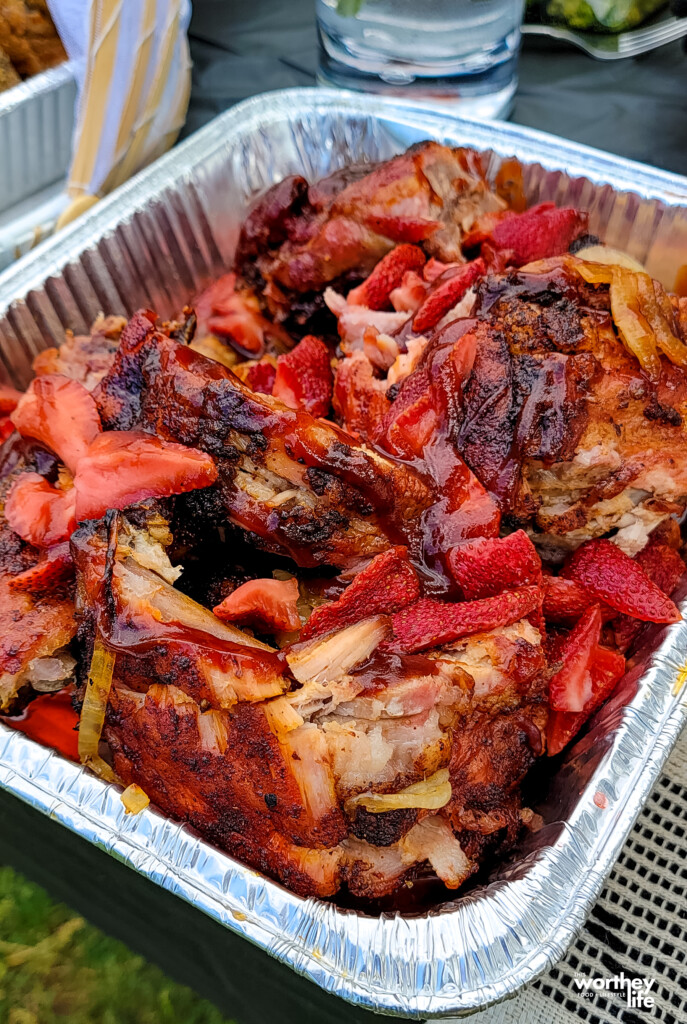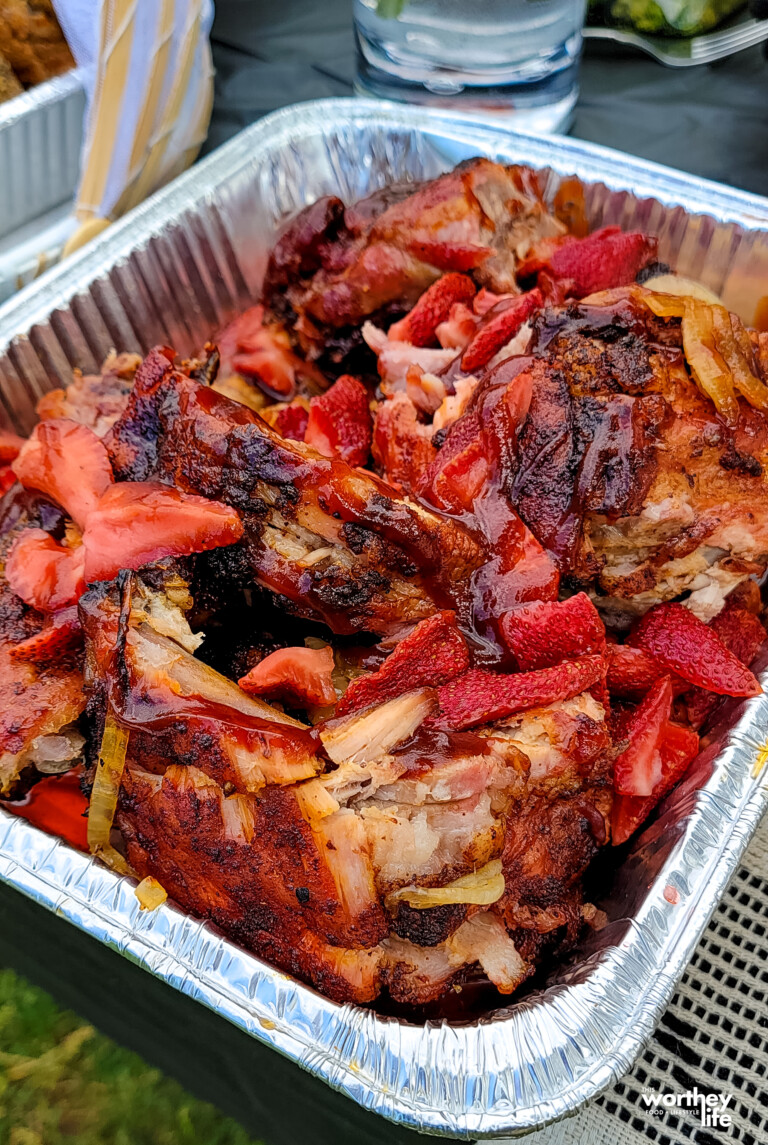 If you need some food ideas, check out this post for Juneteenth food ideas, including our Rum Rum Punch and Sticky Strawberry Ribs. And you cannot have a Juneteenth party without Juneteenth Strawberry Soda.
Explore your history. The Juneteenth Worldwide Celebration website features a wide variety of resources that explain in great detail this period from The Middle Passage to the present day.
A deeper look at Juneteenth. For anyone with questions on Liberation Day, PBS created an in-depth series entitled Juneteenth Jamboree that chronicles the history and celebrations of this important day.
Amplify Black voices. Now more than ever is a time to celebrate, amplify, and appreciate Black people who inspire, give back, and make this world a better place. Take time to honor them, share their stories, and amplify their voices.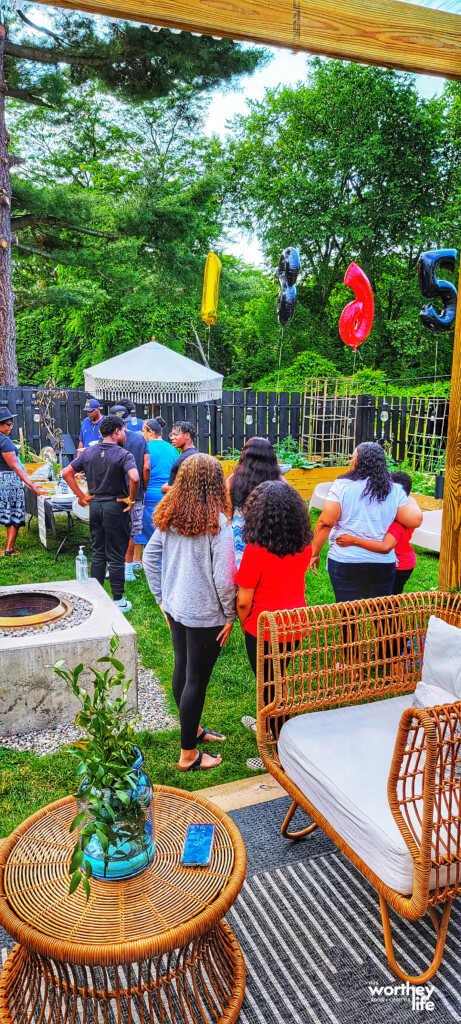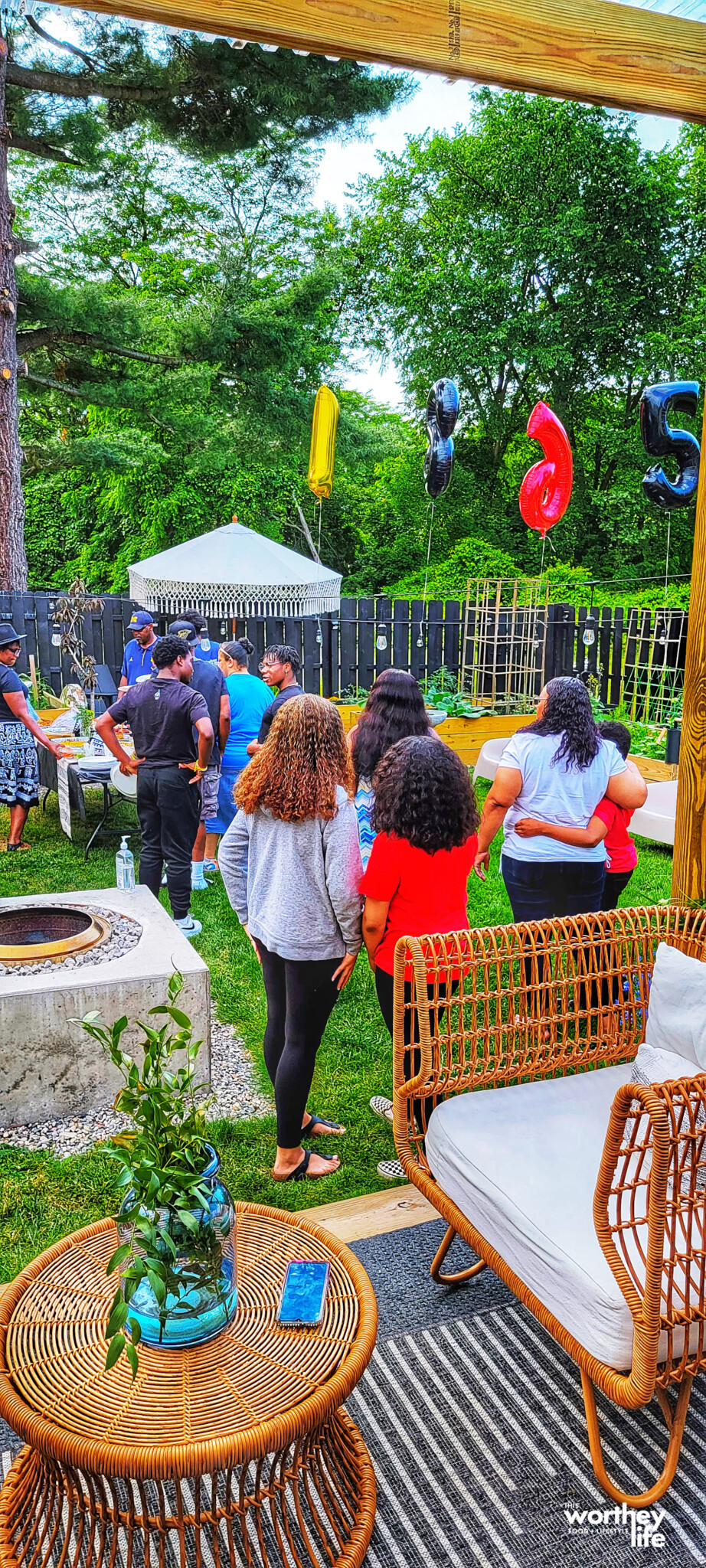 Additional ways to celebrate:
Attend a Juneteenth festival: Many cities and towns across the United States host Juneteenth festivals and events. Look for local celebrations in your area and attend with family and friends.
Attend a Juneteenth concert or performance: Many music venues and performing arts centers host Juneteenth concerts and performances. Check local listings for events in your area.
Visit a historical site: Consider visiting a historical site related to the history of Juneteenth, such as the Emancipation Park in Houston, Texas, or the National Museum of African American History and Culture in Washington, D.C.
Watch a Juneteenth documentary or film: Learn more about the history of Juneteenth by watching a documentary or film. Some recommendations include "13th" on Netflix or "Tulsa: The Fire and the Forgotten" on PBS.
Host a Juneteenth book club: Gather friends and family to read and discuss a book related to the history of Juneteenth, such as "Juneteenth: A Novel" by Ralph Ellison or "The Underground Railroad" by Colson Whitehead.
Learn about Juneteenth traditions: Research Juneteenth traditions, such as singing the "Lift Every Voice and Sing" hymn or wearing traditional African clothing, and incorporate them into your celebrations.
Support Black-owned businesses: Use Juneteenth as an opportunity to support Black-owned businesses in your community. This can include shopping at Black-owned stores or restaurants or attending events hosted by Black-owned companies.
Volunteer or donate: Consider volunteering your time or donating to organizations that work towards racial justice and equality. This could include organizations focusing on education, housing, or criminal justice reform.
Reflect and educate: Take time to reflect on the significance of Juneteenth and educate yourself and others about the ongoing struggle for racial justice and equality in the United States.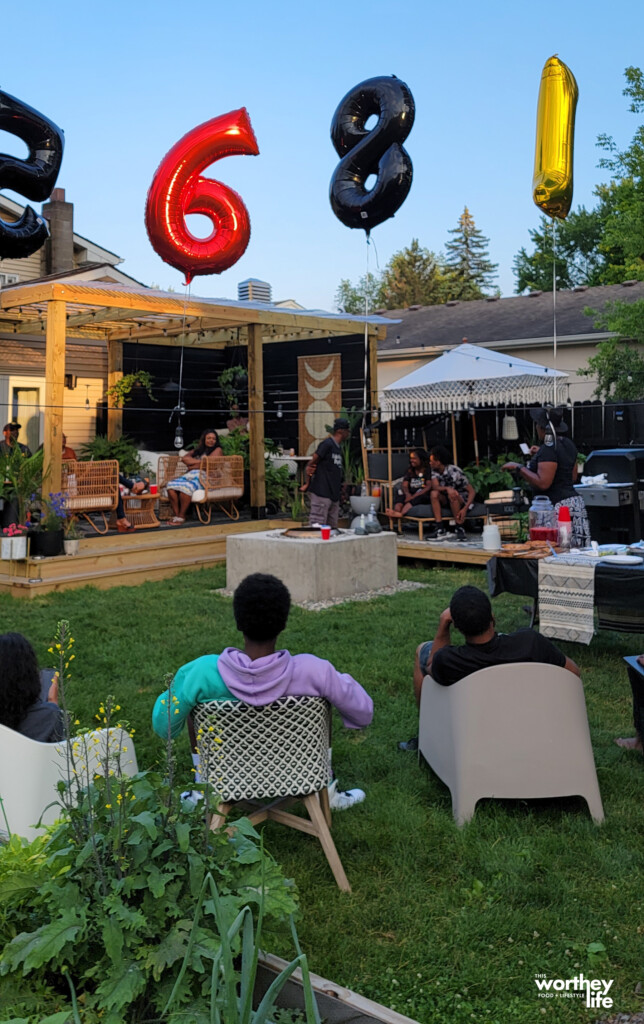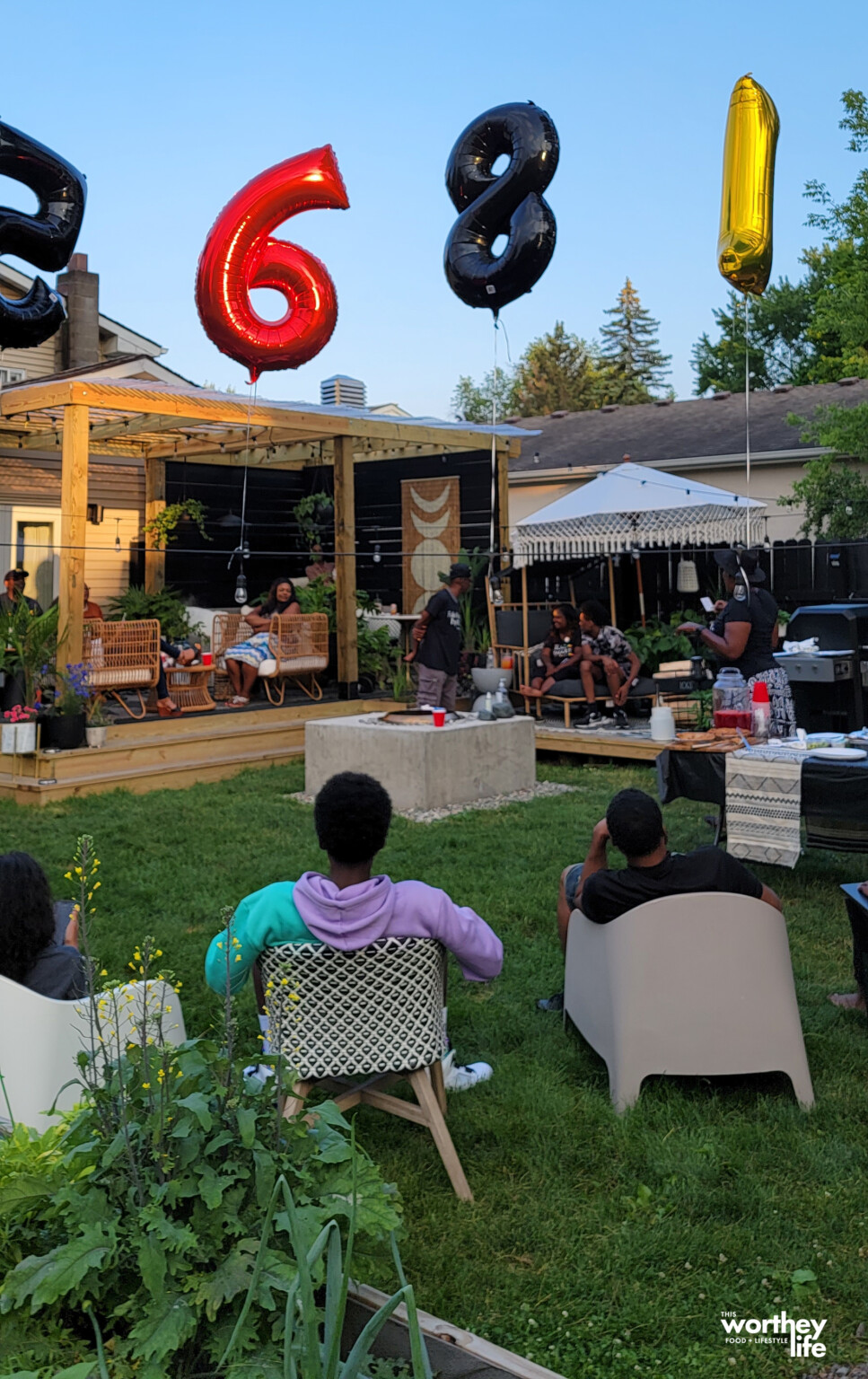 Juneteenth Books for Kids
Consider purchasing some children's picture books to commemorate Juneteenth. Picture books can be a helpful resource in reaching children and teaching them complex subjects.
Storytelling has always been a way to connect to the hearts and minds of our youth; the same holds true today. These Juneteenth-themed books are perfect for the children in your life.
Juneteenth for Mazie by Floyd Cooper: This is the story of a little girl named Mazie who learns about Freedom Day.
She discovers the trials and the trials and triumphs of her ancestors in this beautifully illustrated book.
Juneteenth Jamboree by Carole Boston Weatherford: Cassandra has just moved to Texas with her family and learns about Juneteenth and what it means.
All Different Now by Angela Johnson: depicts what it may have been like for enslaved Africans in Texas having first learned of their freedom.

Books for Adults on the History of Freedom Day
Penguin Random House publishing company has compiled a list of books that relate to Juneteenth in their The Juneteenth Reading List.
Some of the books listed include Stony The Road by Henry Louis Gates, Jr. and Juneteenth by Ralph Ellison.
It includes a comprehensive list of titles that deserve a place on every family's bookshelf.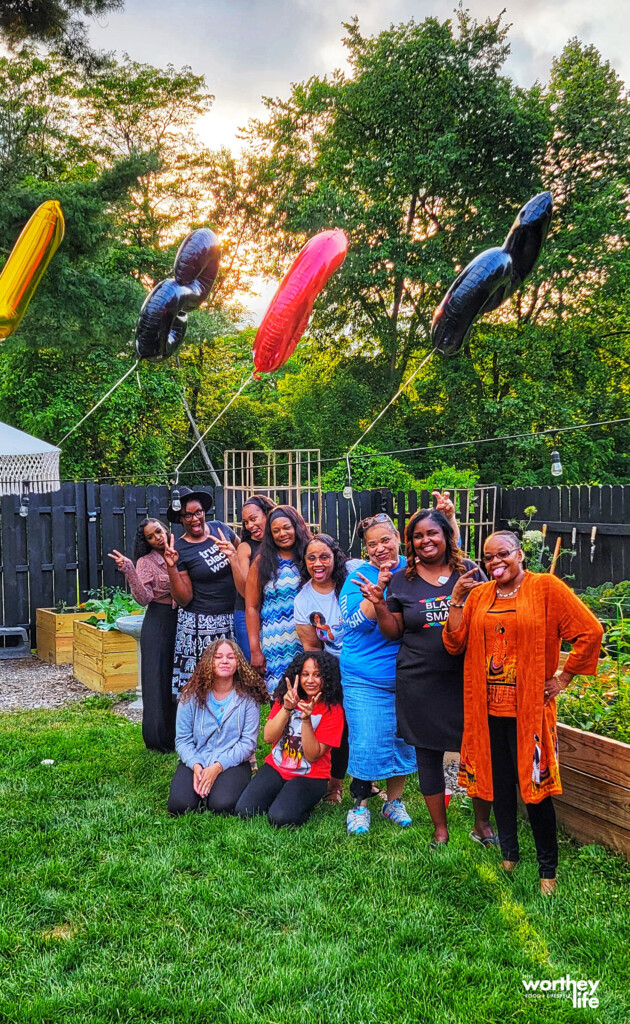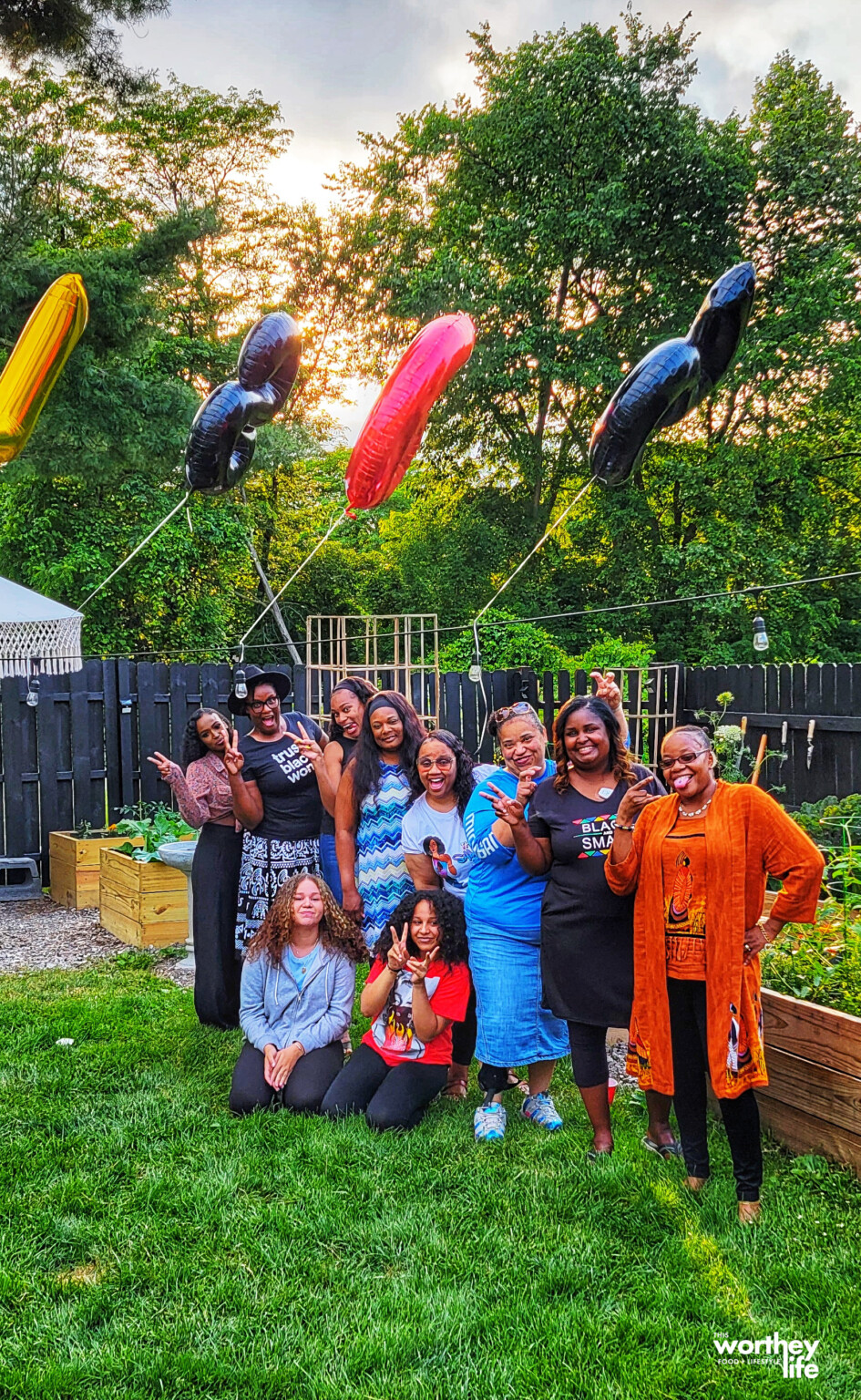 A Way to Honor Those Who Came Before Us
In an interview in the late eighties, author Toni Morrison said, "There is no place you or I can go, to think about or not think about, to summon the presences of, or recollect the absences of enslaved people. . . There is no suitable memorial, plaque, wreath, wall, park, or skyscraper lobby. There's no 300-foot tower; there's no small bench by the road."
Morrison was explaining the reasoning behind writing her novel, Beloved. The book chronicles the lives of enslaved Africans.
In 1993, the Toni Morrison Society began the "Bench by the Road Project," which aimed to commemorate the lives of the millions of Africans who crossed the shores during The Middle Passage.
Thirteen million Africans were forced into the New World. Of those, 10.5 million survived the journey.
Today there are 20 benches by the side of the road that commemorate these lives in Sullivan's Island, South Carolina, where approximately 200,000 Africans crossed through the Port of Charleston.
An annual Juneteenth celebration occurs at Sullivans Island and in countless locations around the country.
The Toni Morrison Society does take donations. Organizations and individuals are invited to submit an application to erect their own Bench by the Road.
This is a significant way to commemorate our ancestors' lost lives and livelihoods.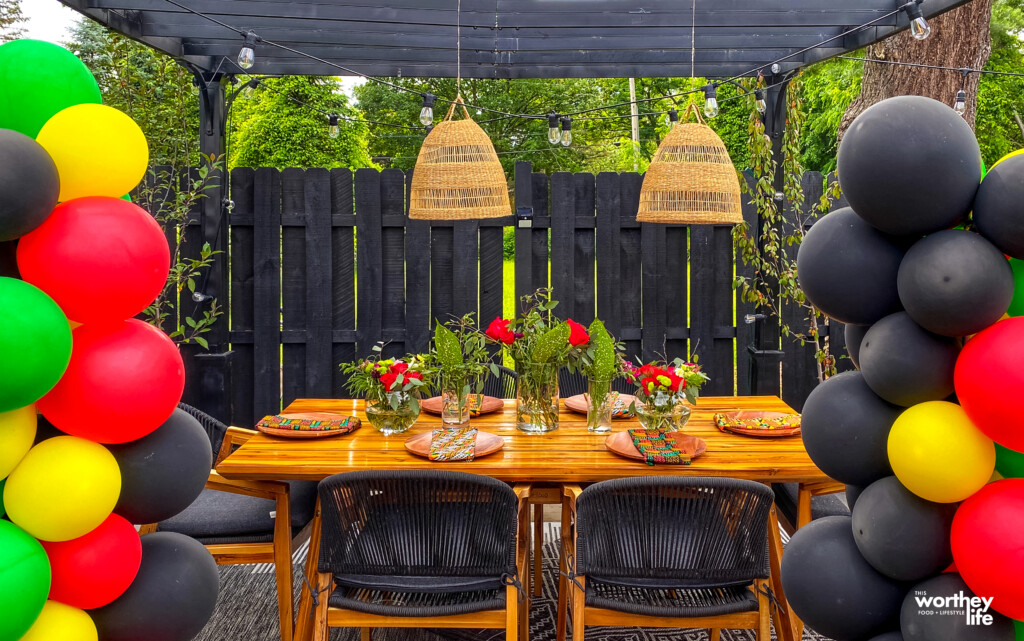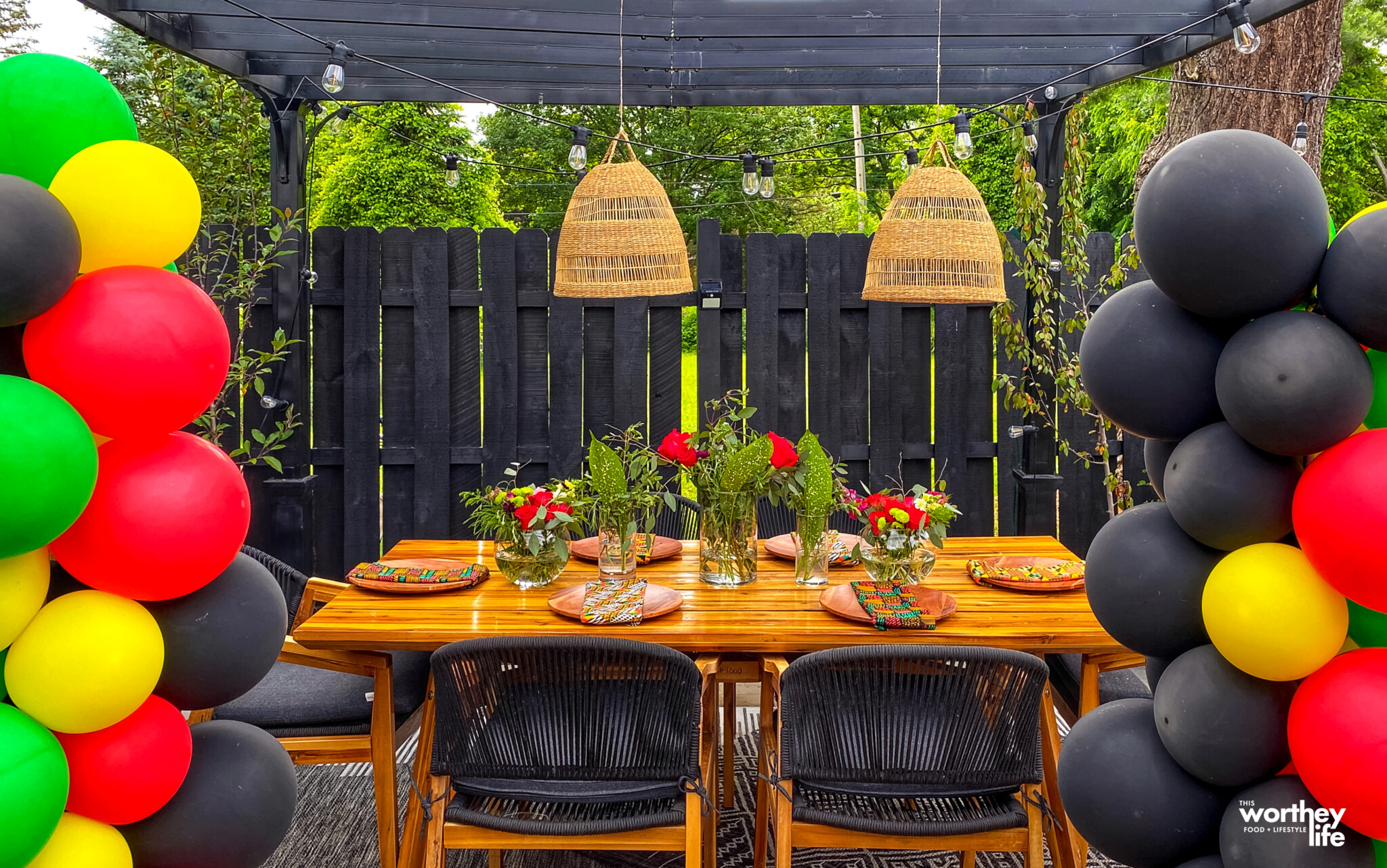 Celebrating Juneteenth is not just about recognizing the past but also about taking action in the present to create a better future.
Let's commit to honoring this important day and working towards a more just and equitable society for all.