With Christmas coming up soon, it's time to pull out all the stops on the Christmas decorations. And what better way to get started on crafting by pulling out all of your wine corks that you saved. Yes, I know you have some. And if you don't, ask some of your lush friends… I'm sure they have plenty of corks they can spare. 😉
I always have an issue of getting my corks out without jacking them up.
Anyways, if you're successfully able to get your wine corks out without incident, then I have a fun and super easy Christmas craft to try: Wine Cork Christmas Tree Ornaments.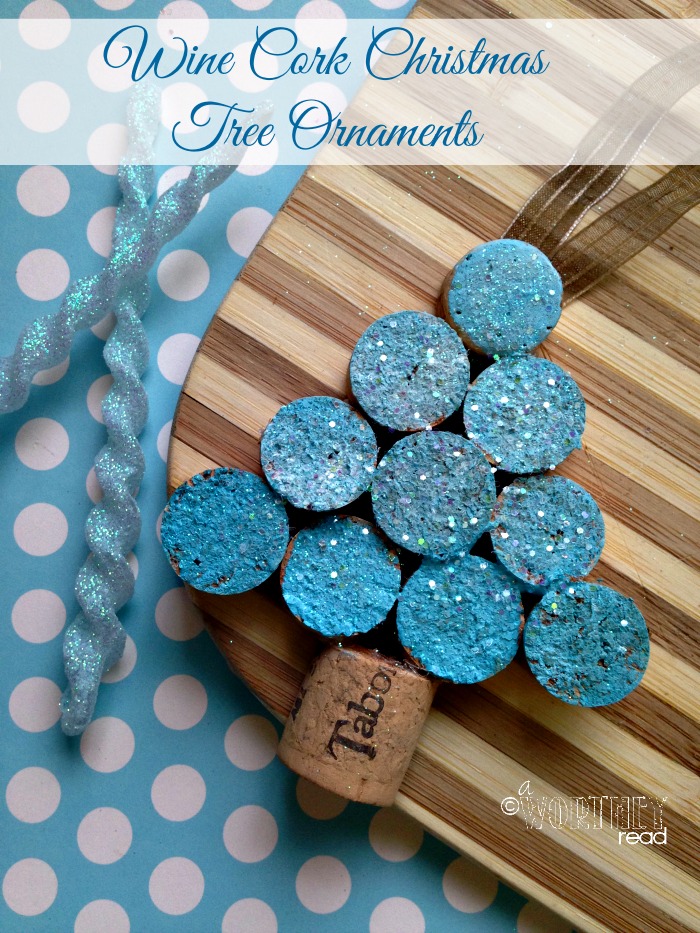 Christmas Tree Wine Cork Ornaments
Supplies needed:
3-4 wine corks
Serrated knife
Hot glue, glue gun
Twine or ribbon for hanging
Craft paint in choice of color
Fine sheer or white glitter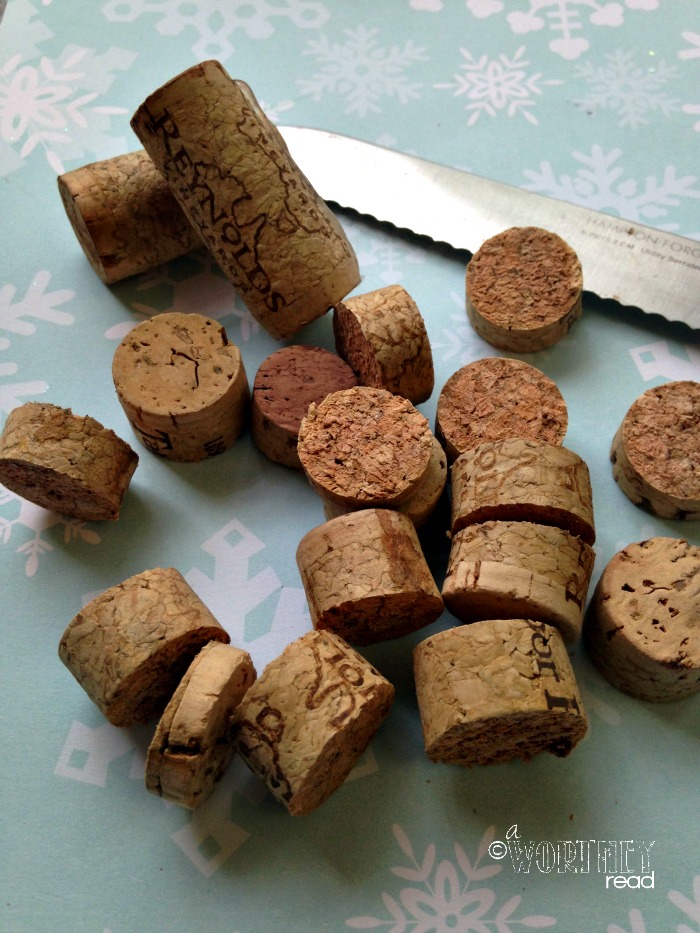 Directions:
1. Begin by using the serrated knife to cut the wine corks into discs. You can get 3-4 discs out of each
cork depending on how thick you cut them. Cut slowly and carefully. In all, you will need 10 discs.
2. Line up your corks into a tree shape. Line up four horizontally on the bottom, and then top those with
three, followed by two, and then one. The idea is to build a pyramid shape that resembles a tree.
3. Once your corks are lined up, you can begin gluing. Add some hot glue to where the sides of the corks
meet. Add a dab and press, continuing this process until all of the corks are joined together.
4. Take one-half of a cork and slice it in half. This will act as your tree trunk. Apply some glue to the top
and press it to the bottom of your tree.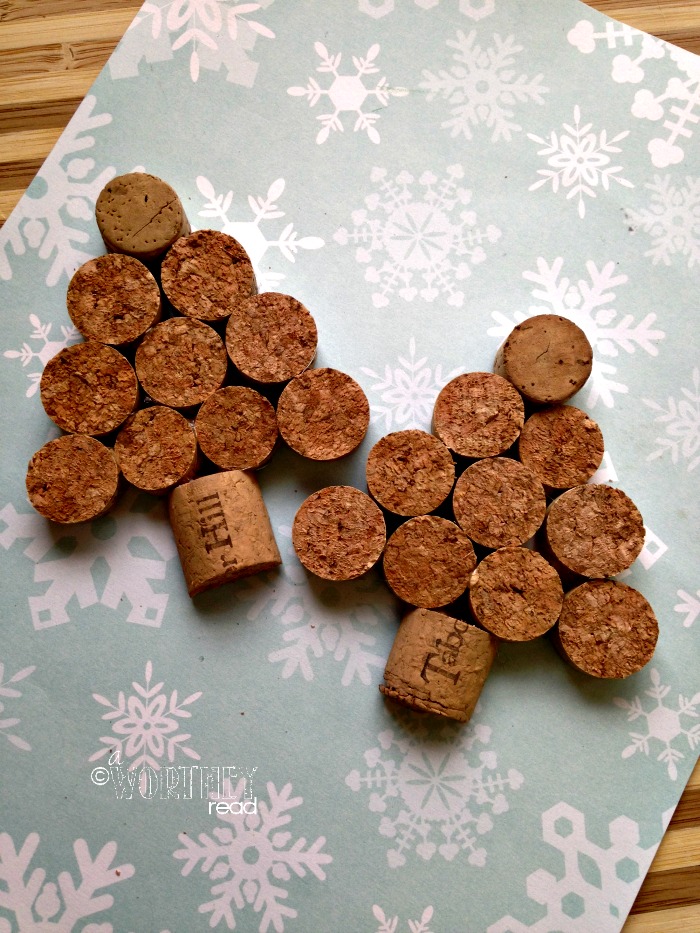 5. Once your corks are dry, dab some craft paint on them. You can use your finger, applying as little or as
much paint as you wish.
6. While the paint is still wet, give it a light sprinkling with glitter.
7. Cut a length of ribbon and attach it to the back of the tree with glue.
Your wine cork Christmas tree ornament is now ready to be displayed.
Great Wine Cork Ornament Ideas:
As you can see, these wine cork ornaments are super easy and super cute! You can paint them any color to match your holiday theme, or even leave them natural for a more rustic look. Kids can help you make these, or you can enjoy a fun self-care weekend moment by crafting alone!
Add these cute wine cork ornaments to your holiday gift bags as a unique gift idea that everyone on your list will love to receive! They are a perfect addition that adds a bit of a personal touch!
More Christmas Ideas:
Red & White Merry Christmas Tablescape
Dog Themed Christmas Tablescape
25 Ways to Show Your Love at Christmas Besides Gifts
How to Bleach Bottle Brush Christmas Trees