I'm fresh off my trip from L.A. for A Wrinkle In Time premiere. I'm sharing my experience, plus who I saw on the A Wrinkle In Time blue carpet and Disney after-party.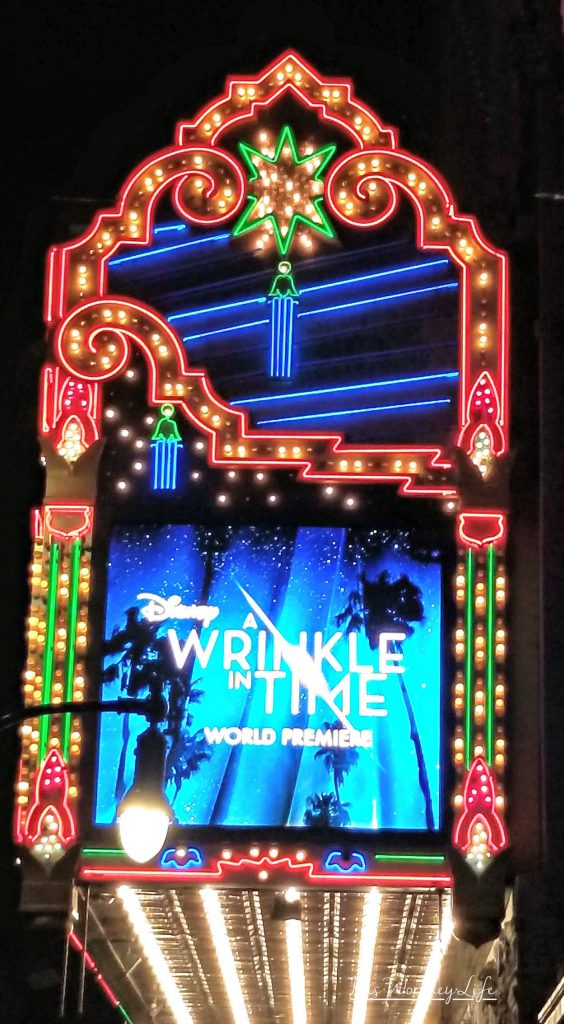 A Wrinkle In Time Premiere | Blue Carpet Experience + Who I Saw At The Disney Party
I'm starting to get the hang of how red carpets work. So as I prepared for my next walk down the red carpet of a movie premiere, I felt excited and ready. I've walked the red carpet for Thor Ragnarok and Black Panther. They were so much fun, and each offered a different experience. The same is to be said for my third red carpet experience, Disney's A Wrinkle In Time.
I had a hard time deciding the type of dress to wear. I was considering going with a long dress, but the colorful Lulalore Amelia Dress ended up winning for my red carpet dress. I am not a fashion blogger, nor do I pretend to know what I'm doing when it comes to keeping up with the latest fashion trends. One thing I know for sure, I dress to be comfortable, somewhat fashionable and present a good overall package. (lol)
But enough about that. Let's talk about who I saw on the red carpet.
Which, as you can see, the carpet is actually blue. Yes, a beautiful blue, with a ton of bright colors all around the covered area. Before we entered the tent and on to the blue carpet, we could hear fans screaming and shouting- which meant someone big had just arrived.
Right before entering Marcus Scribner walked by looking fresh and cool. He plays Jr. on ABC's hit show, black-ish. Let me quickly mention I am an introvert, so asking people for a photo makes me nervous, but it was now or never. Of course, he politely agreed. This picture was more so for my 12-year old, who is also a fan of the show.
As we made onto the red carpet, it was full of people, fans shouting, and media interviewing different celebs and cast of the movie. I didn't see that many stars on the red carpet, so I focused on getting my red carpet photo, as well as taking one with my beautiful friend, Natasha of Houseful of Nicholes.
On my way enter to the theater, I passed by Miles Brown (he plays Jack on black-ish), and I was able to grab a quick photo.
I figured most of the cast of black-ish would be there, so I would do my best to get photos with all of them. And, I kinda succeeded. Although I did see Tracie Ellis Ross, I didn't get a chance to take a photo with her. She, along with Yvette Nicole Brown was standing right in front of our group when we entered El Capitan Theater. However, by this point, our phones were locked in a case. They had the biggest smiles on their faces and were cracking up laughing about something. A totally cool girlfriend moment.
After taking our seats, celebrities and guests continued to enter the theater and find their seats. We saw Anthony Anderson chatting with Issa Rae towards the front of our row. He then made his way up to us and sat two seats away. In true comic fashion, he had us cracking up. Lil Rel was also seated in the same row (one seat away from me), and between him and Anthony, kept us entertained while waiting for the show to start.
After the lovely cast, director and producers of A Wrinkle In Time was introduced, which Ava did an amazing job giving them each a unique introduction, it was showtime! You will have to come back and check out my review of A Wrinkle In Time next week. It's a great message for boys and girls, and the adults that are still kids at heart.
Disney After Party
This was my first time attending an after-party after a premiere. Disney never disappoints, and I was thrilled and amazed of all the details that go into putting on a grand event like this one. As we entered the hotel where the Wrinkle party was held, you were immediately greeted with music, beautiful lights swirling around, and food. Throughout the evening, my blogger friends and I had a great time eating, checking out the different tables with things to do with A Wrinkle In Time theme, and mingling with the stars.
One thing that is really cool, celebrities are just like us. They were there to have fun, mingle with their friends, stand in line to speak to Oprah and Ava, and take a few minutes out of their party time to take photos with guests.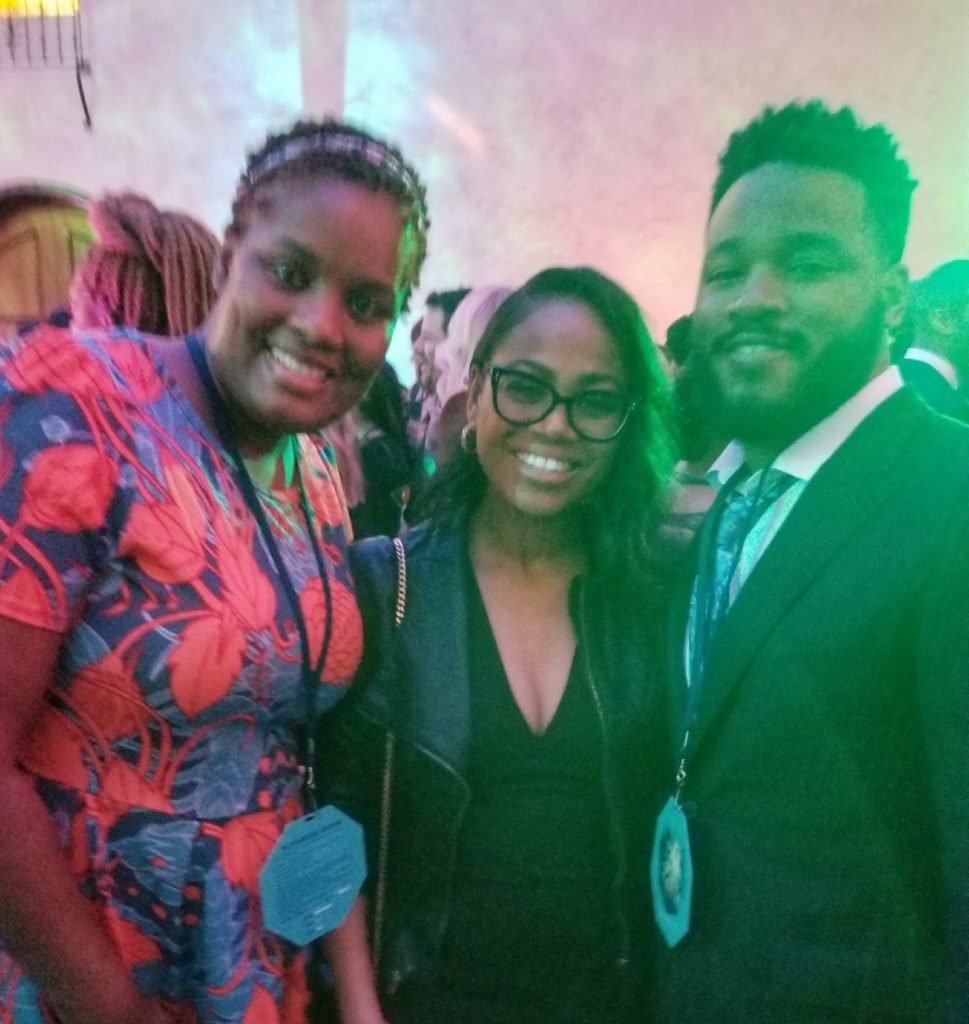 Being able to tell Ryan Coogler congrats in person for the success of Black Panther was another highlight of my night. He was there was his beautiful wife, so it was only right to take a photo with them both. A few of us noticed that he never let go of her hand while they were there. I think that is beautiful. It's important to keep the person that you love, the person that roots for you and know you the best right by your side. What a beautiful couple!
Mindy Kaling did a fantastic job as Mrs. Who in A Wrinkle In Time. She's a new mom, and just like all of us moms, juggling a career and caring for a newborn. She was gracious enough to try to take as many photos with people as possible before quickly rushing out the door to take care of her daughter. I can't wait to share more about our interview with her!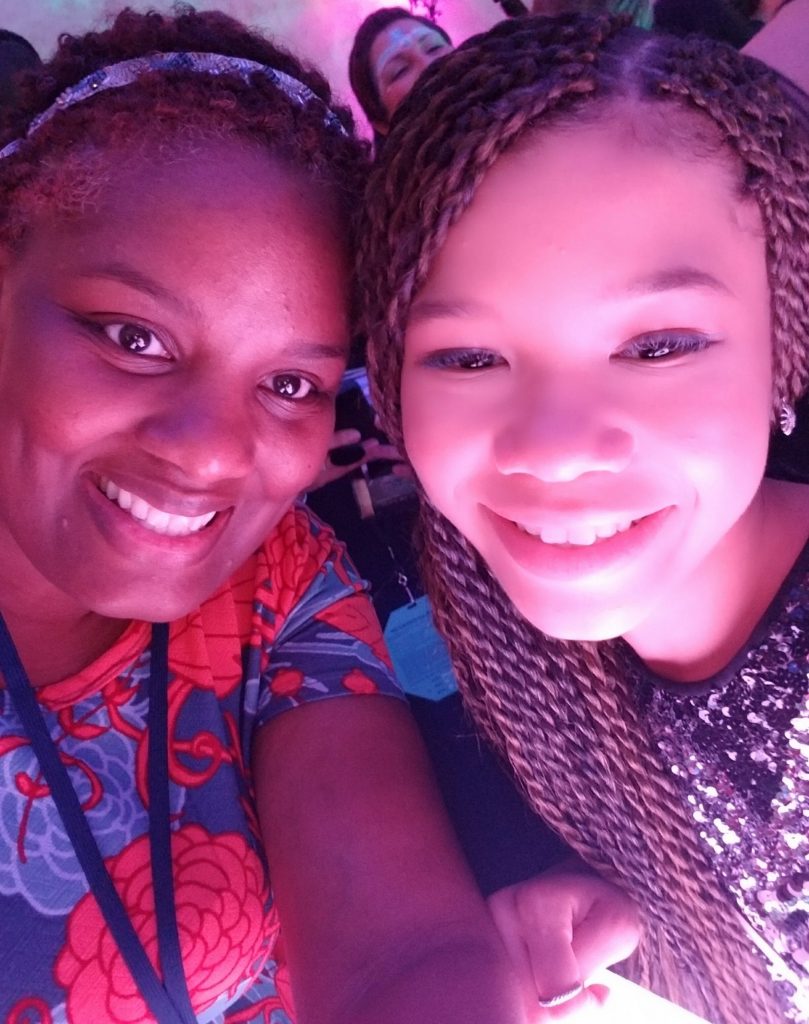 Storm did a phenomenal job as Meg Murray in A Wrinkle In Time. This was a huge role and responsibility, and she handled it like a champ. She said some pretty powerful things in our interview with her, so you will have to check back for that post!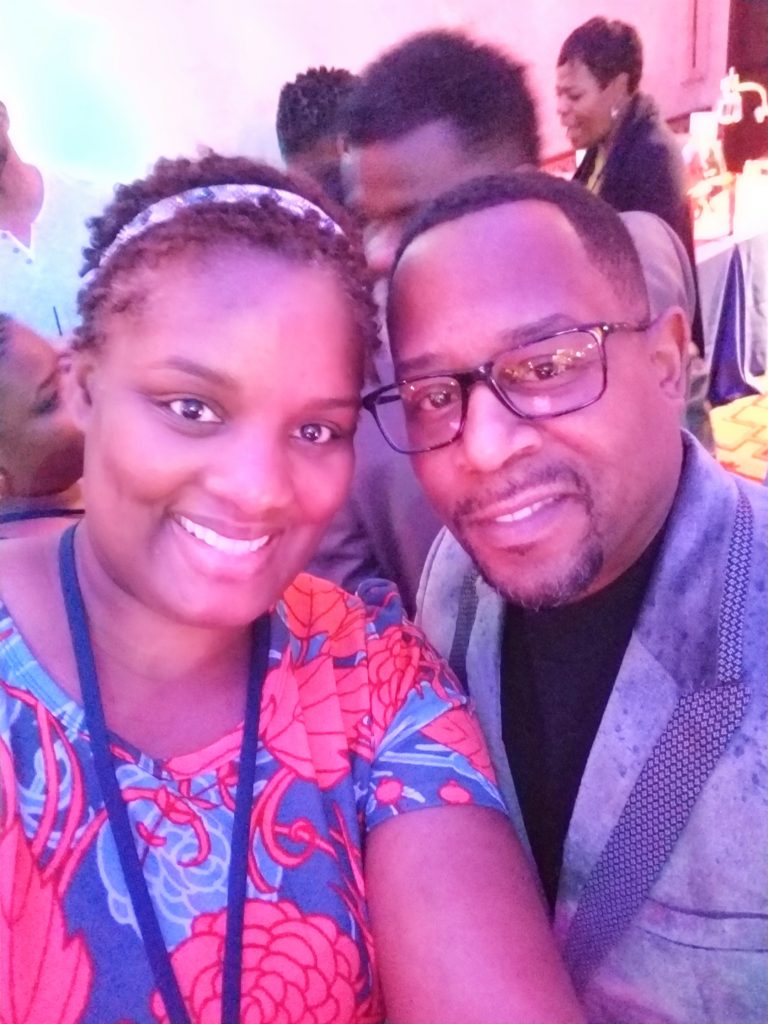 It was great seeing Martin Lawerence again (we ran into him on the Black Panther purple carpet). I'm saying this like we're friends. Watching his show for years, I feel like I know the guy. (lol) There is buzz going around about a Martin reboot, so we'll have to see if that happens! Anthony Anderson was also milling around the Disney party, so I was able to snag him to tell him in person, how much I love black-ish, his character, and grab a photo with him. I also ran into Marsai Martin, who plays Diane on the same show, and is going places as a young, African-American teen. I'm super bummed that I didn't hit the save button (I was in Instagram mode) so my photo did not save. If you remember last month, after the Black Panther premiere, I spotted Yara Shahidi, congratulated her on the success of Grown-ish (spinoff ABC show), and took a photo with her. Another OMG moment was being able to get quickly get a photo with the GORGEOUS Angela Bassett. This woman is drop-dead gorgeous, and a fit and toned. I don't know how she does it all, but she looks amazing! All that melanin was poppin', and she had this perfect glow on her face. She also recently starred in Black Panther as T'Challa's mother.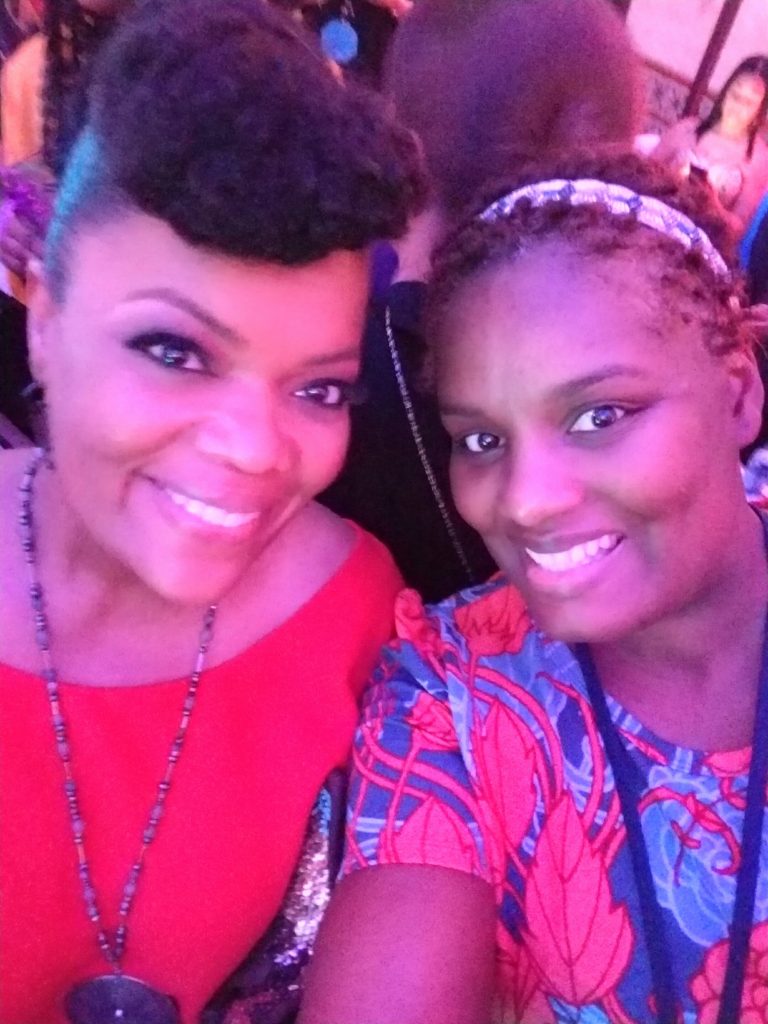 I had the opportunity to tell Yvette in person that I loved her in The Mayor. I interviewed some of the cast of ABC's The Mayor last year, and Zayd'n and I were both disappointed when the show was canceled. I guess that's how things go, but she has some things coming up on ABC, so we haven't seen the last of the fabulous Yvette Nicole Brown!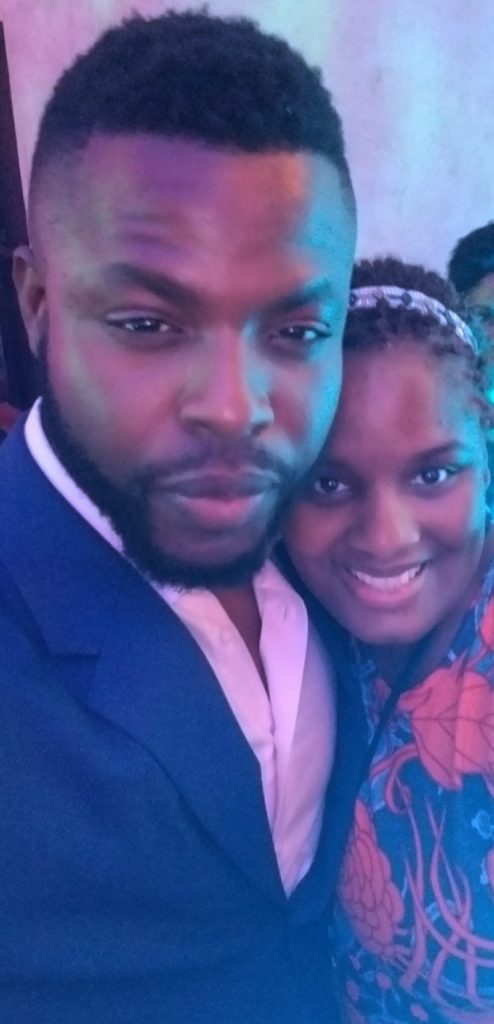 This guy right here. Winston Duke is a hot man right now, for his role in Marvel's Black Panther. We had the opportunity to interview him last month, so of course, he remembered many of us from that press junket. He is a sweetheart and a gentleman.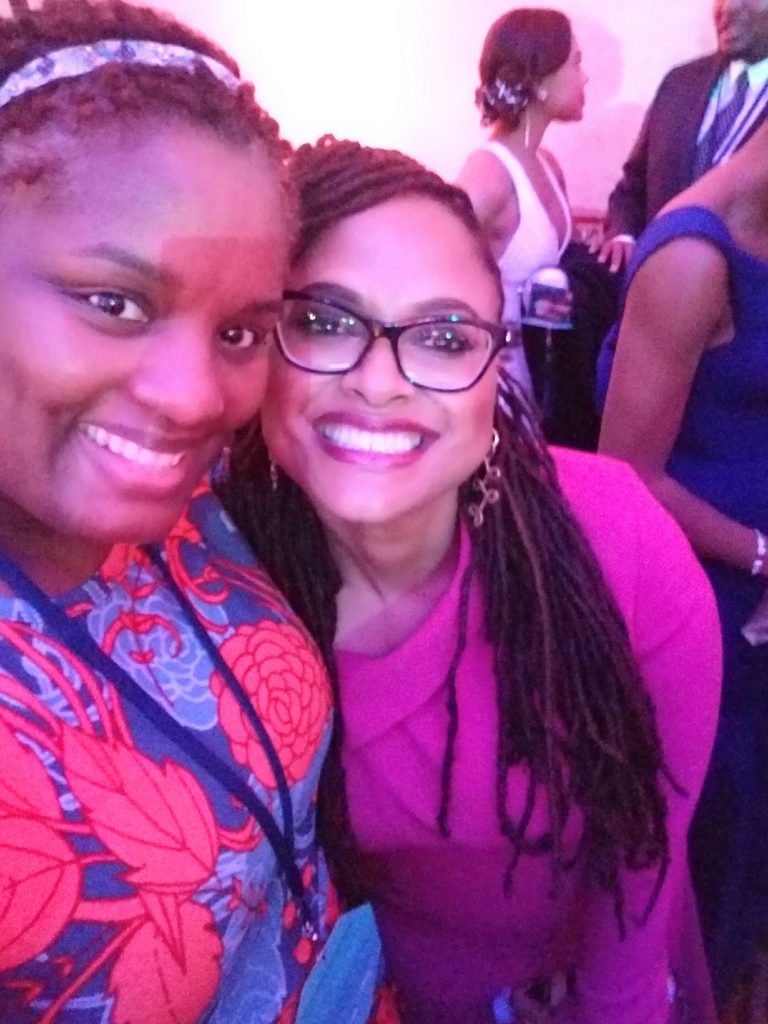 My last photo of the night was with the beautiful, passionate, and such an inspiring person- Ava DuVernay! I went into this night thinking, "man, if I could get a picture with Oprah and Ava my life is complete. However, if it comes to only snagging one, I really wanted a chance to say thank-you to Ava and have a memory to keep. You will have to stay tuned for our interview with her- she planted some major seeds with so many of us, and it's something I've been chewing on since listening to her speak.
It was an amazing time. I'm thankful to Disney for inviting me to enjoy this priceless experience. A Wrinkle In Time will be out in theaters on March 9th, 2018!
Be sure to check out the official A Wrinkle In Time trailer down below: