Get ready for the new year by using these 10 tips for sticking with your New Year's Resolutions down below!
Plus, I have a free printable you can use to plan your New Year's resolution(s).

10 Tips for Sticking with your New Year's Resolutions + FREE Printable
Making a New Year's resolution is easy. We all get starry-eyed and feel amazing when we think of a goal we want to do for the new year.
Sticking with a New Year's resolution is the hard part. As with any goal, you should take some steps to ensure your goal is not only reasonable but attainable.
Here are 10 Tips for Sticking with your New Year's Resolutions in 2022
1. Get a support system in place before you take the plunge. This means telling your loved ones about your goal and how they can support you.
2. Use technology. There are many apps for phones and tablets out there to help you attain goals. If you are wanting to quit smoking, look for an app on helping you log your daily progress. If you are wanting to lose weight, a fitness or nutrition app might be useful.
3. Take your resolution one day at a time. Don't think of yourself as a failure and throw in the towel if you backslide one day. Just pick up where you left off and carry on.
4. Set small goals within a larger one. For instance, if your goal is to lose 20 lbs, set a goal of losing 1 lb a week.
5. Be prepared to fail. This may sound counter-productive but if you are prepared for failure, you can also create a plan to put into action to pick yourself up from it and keep going.
6. Have a clear goal, not a general one. Telling yourself you will "lose weight" is too general. It allows you to not take it as seriously as your intentions were. The goal of "losing 20 lbs" is much more concrete.
7. Make sure to reward yourself along the way. Cheer yourself on by setting smaller goals to reach before a reward. Let's say you want to start using coupons more to save money. Set aside the money you would have spent if not for coupons each week and use some of it to buy yourself a treat. Knowing that you will have a small reward will motivate you to keep it up.
8. Join an online community. Just being around others online who have similar goals can really help you troubleshoot any issues you run into.
9. Get a partner. If you can find someone to do your goal with, you can hold each other accountable and cheer each other on.
10. Record your progress in a journal. This will be especially helpful if your goal is something that may look very subtle to you. When you feel like you are not succeeding, you can go back and see that you are!
Use our free New Year's resolution printable to help you come up with some goals and ideas for the new year!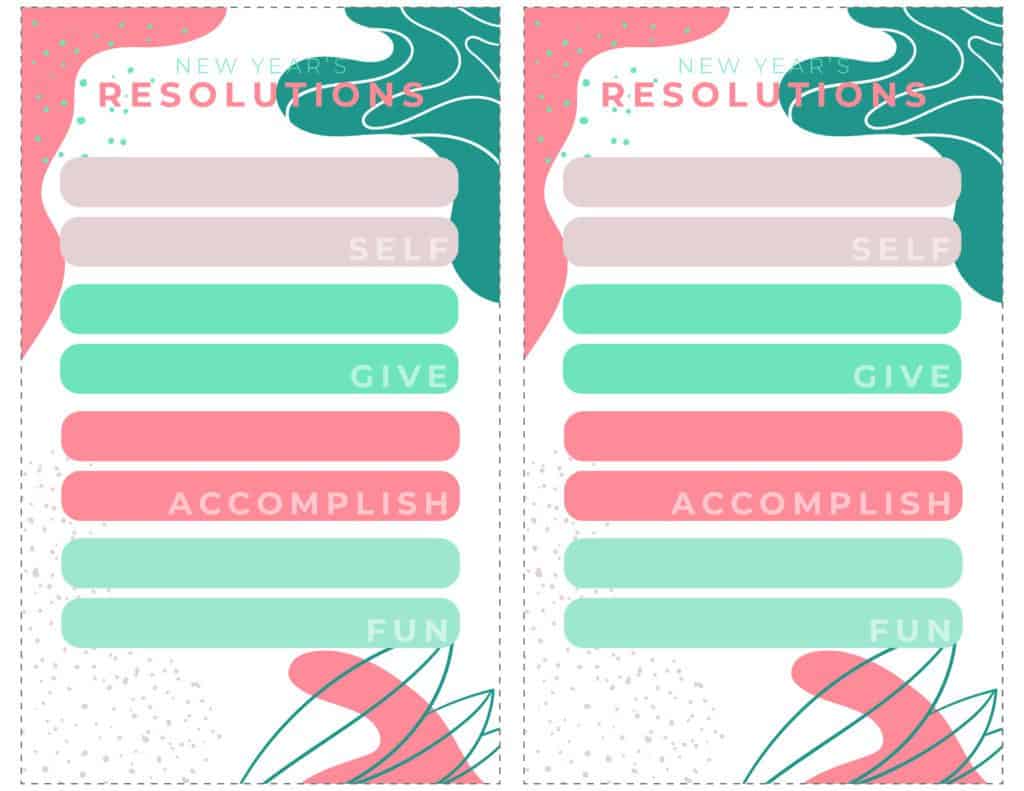 Print your free New Year's resolution printable.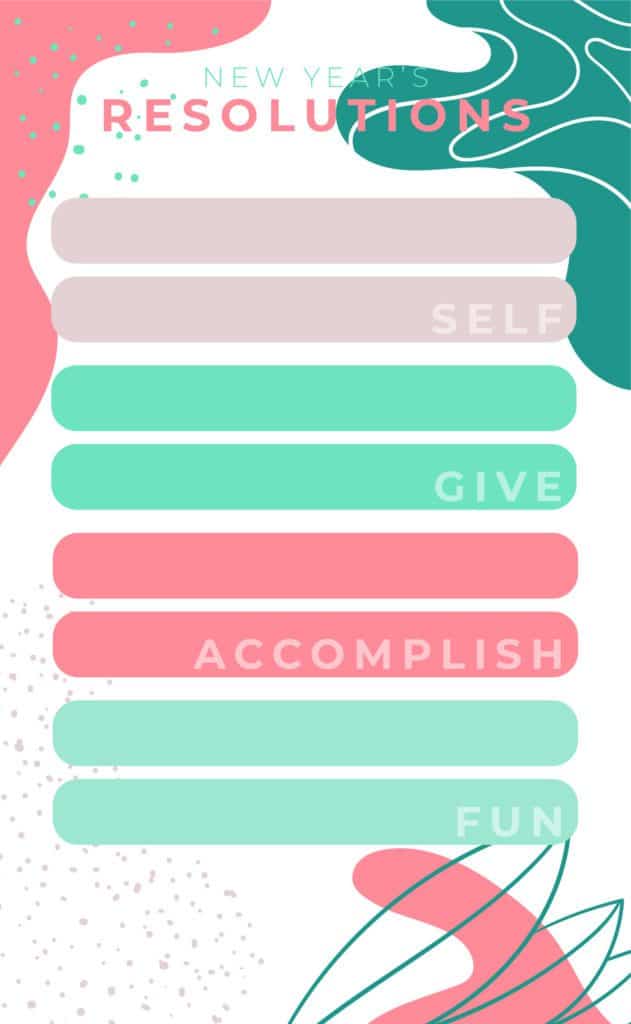 Find more New Year's tips + ideas down below:
New Year's Eve Bucket List | 15 Things to Do Before Midnight
New Year- Refresh With 9 Essential Home Cleaning Hacks
23 Awesome New Year's Eve Kid Party Ideas
9 New Years Resolution Humor Pictures