The new year is here, and now is the perfect time to reset and get back on track. You will find great inspiration with these easy 25 Ways To Reset For The New Year.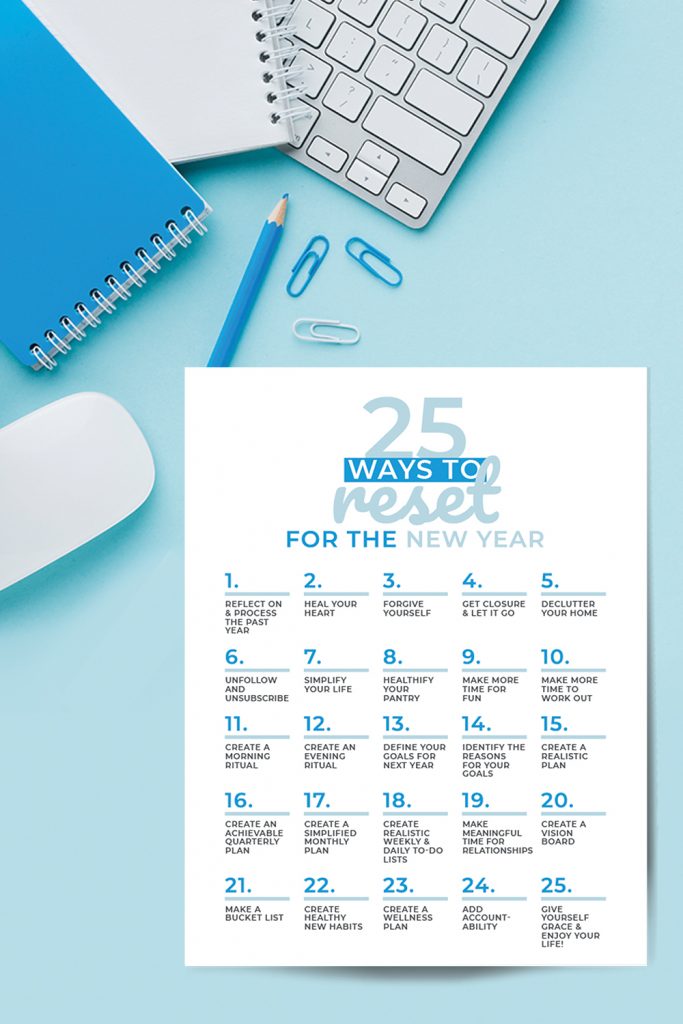 25 Ways To Reset For The New Year
The new year is here, and even if you're not one to create New Year's resolutions, you may still want to make some goals for this year.
What better way to do something new daily than having this simple printable plan it all out for you?
The great thing about this printable is that you can start this at the beginning of any month, not just January.
All you have to do is print and then do what it says daily. That's it.
There's nothing stressful about this, and it's a super simple way to enjoy something daily.
Even if you don't want to do these items daily, you can still spread them out and do them accordingly!
These ways to reset for the new year can also be done at your own pace.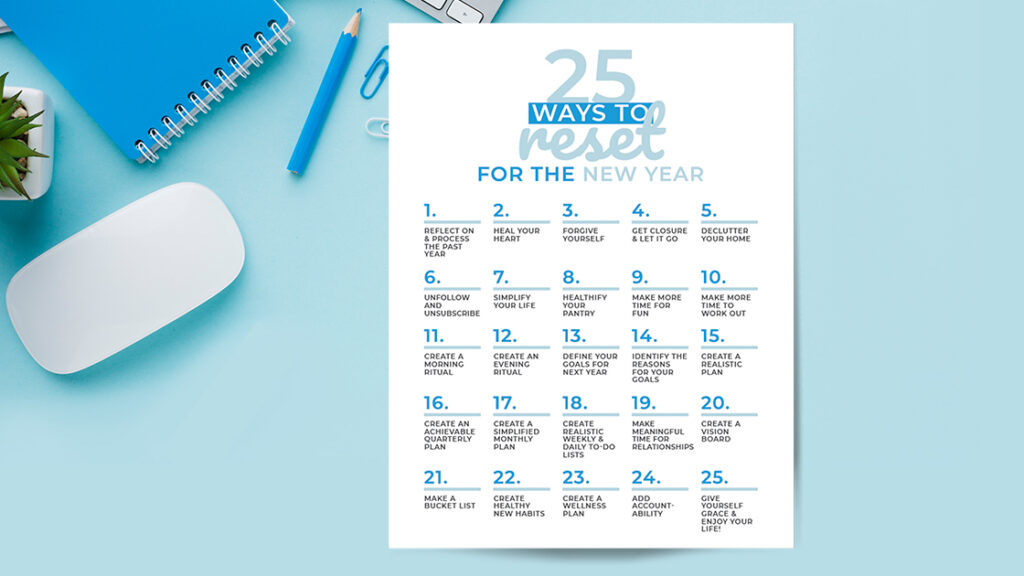 Simple Ways to Reset for the New Year
If you're ready to get started on ways to reset for the New Year, here are some of the simple ways that you can easily make it happen.
Heal your heart
Forgive yourself
Get closure and let it go
Declutter your home
Simplify your life
Make more time for fun
Make more time to work out
Create a realistic plan
Make a bucket list
And the list goes on and on.
All these items are things anyone can do and are certain to help you find peace in the New Year.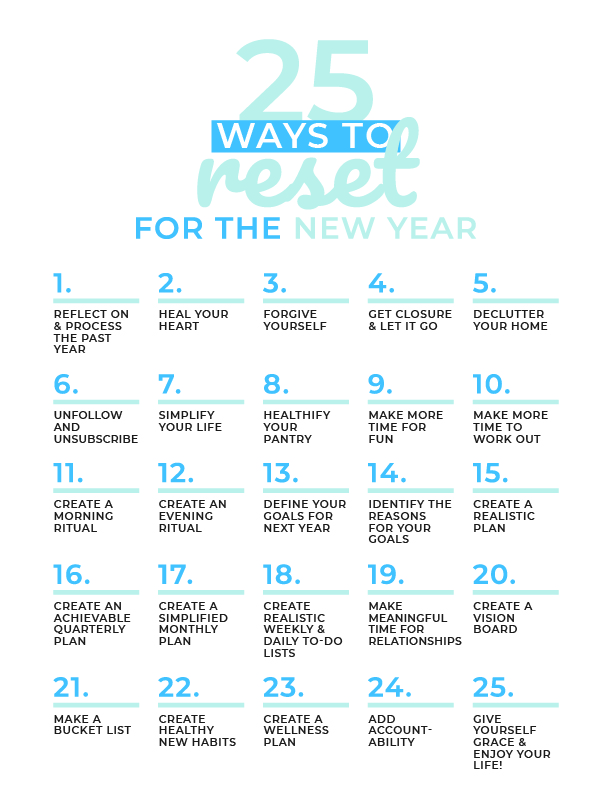 Why resetting is important
We all know that mental health matters, but sometimes we say that and then don't do that for ourselves.
This has to change, and the change has to start with you.
This simple printable can help you put the focus on aspects of your life that you can easily alter and change to help bring you peace of mind and happiness.
You'll find that the sooner you start to reset, the sooner you'll find internal happiness that you'll showcase proudly to others.
Are you ready for your free printable?
You'll love how many great ideas and easy activities you can easily get from the free printable below!
Grab your 25 Ways To Reset For The New Year printable below
Just print and put them into action. You can do one a day or more than once per day if you want! It's totally up to you!
Start off the New Year by resetting your mind and empowering your brain!
I can't wait to hear all about how your New Year starts off with a positive outlook!
More Printable Activities