Don't you wonder how expert bakers get their cookies and cupcakes to look so amazing? In order to achieve picture perfect results, you have to be trained in the culinary arts, correct? Wrong! The secret is some tricky little kitchen hacks that can turn any baked good into a work of art. Take a peek below at our top frosting tips for making your next cupcake or cake!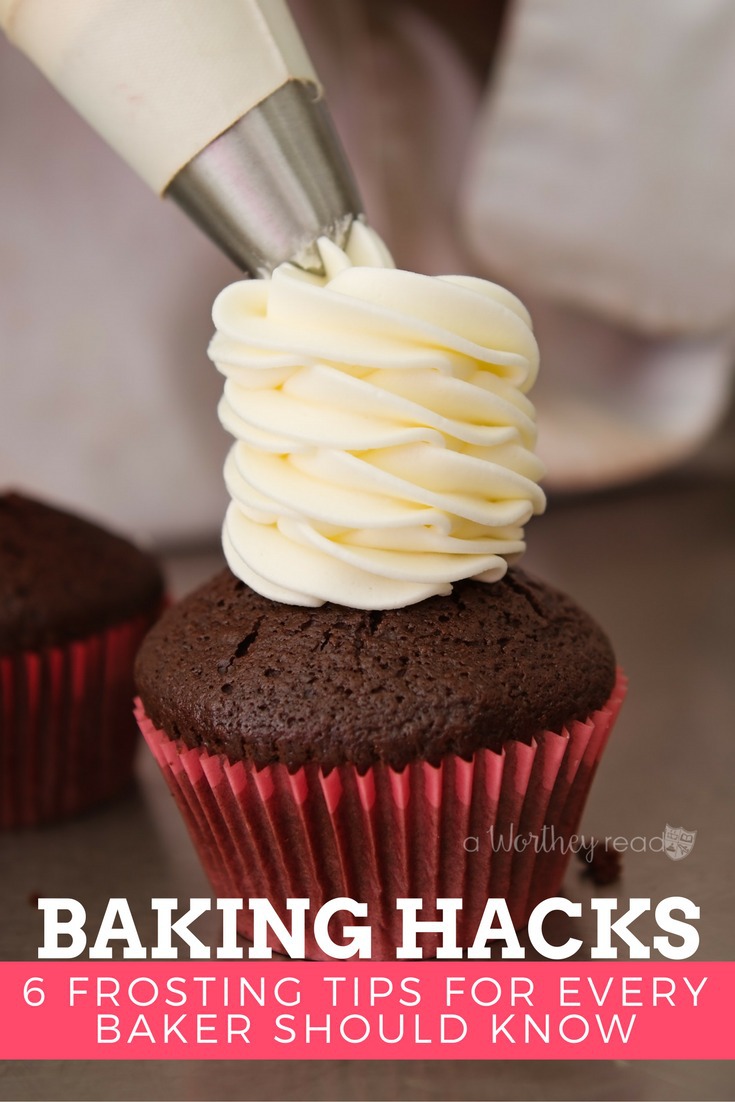 Kitchen Hacks: 6 Frosting Tips For Every Baker Should Know
1. No piping bag? No problem.
There is no need to run out for a piping bag if you don't have one. Simply fill a ziplock bag with frosting and press it down to the corner. Twist the bag tightly removing as much air as you can. Snip the tip of the bag off using scissors, and you have the perfect pastry bag. Just squeeze and decorate, and toss the bag when you are done. Easy!
If you do a lot of baking, I recommend these inexpensive piping bags that come in bulk packages. They are cheap, work great, and easy to toss into your cabinet to use only once as needed.
2. For fine lines, use a medicine syringe.
You know those little medicine syringes you get with children's medicine? They make awesome frosting applicators. Fill one up with frosting and press for fine lines, perfect for writing words or doing ultra fine piping. You will find they work great and can be easily washed and reused again and again.
3. No frosting? No problem!
So what if you want to decorate cupcakes or cake and have no frosting? Or you just want to try something different? This is one of the best kitchen hacks! Take a paper doily and place it over the baked good. Sprinkle the top generously with powdered sugar and then remove for a gorgeous lace or snowflake-like design. It will look too good to eat. You can also try placing a spoonful of marshmallow whip on a warm cupcake, which will melt into a tasty, gooey frosting.
4. Behold the power of food coloring.
Don't feel like you need to buy frosting in every color of the rainbow. Buy inexpensive white frosting and tint it with food coloring. This is a great way to get a plethora of colors. You can also stir in sprinkles to make your own confetti frosting. Use gel food coloring for best results and mix in small batches for excellent color control.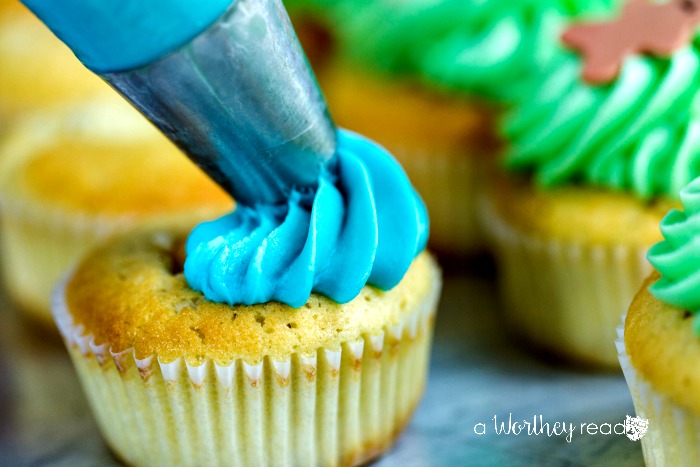 5. Soften frosting easily.
Did you refrigerate your frosting and now it is hard and unmanageable. Don't heat it in any way as this could damage it. Instead, place a large glass bowl over the cup of frosting. Place near a sunny window. The heat will build under the dome and gently warm the frosting so it softens up. Another of my favorite kitchen hacks is to fill a shallow bowl with warm water and place the container of frosting in it for a few minutes. This will help soften it without changing the consistency.
6. Try adding Jello to frosting!
Want to add some color or flavor to your plain white frosting? Add a little Jello mix. Take the dried Jello mix and sprinkle in a small amount at a time while you stir. Gradually add until desired color and flavor is achieved. This is such an easy way to tint and flavor your frosting.
We are always looking for great kitchen hacks, and using these to help you frost your favorite cakes and cupcakes will make your time in the kitchen a lot easier to manage!
More Life Hacks: