Discover a variety of easy air fryer chicken recipes that are quick to make and full of flavor. From crispy chicken wings to juicy thighs and more!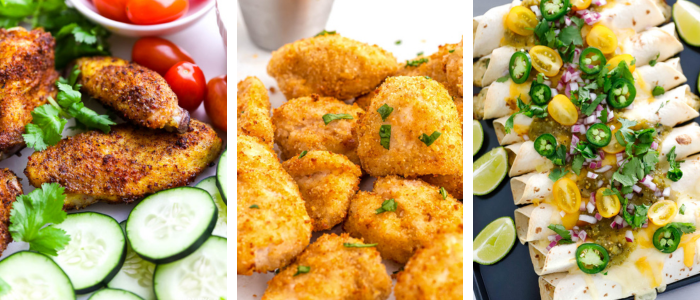 21+ Easy Air Fryer Chicken Recipes
Are you looking for a quick and effortless way to prepare more delicious chicken dishes?
Look no further than this list of easy air fryer chicken recipes!
With the help of an air fryer, you can cook up crispy and flavorful chicken in a fraction of the time with far less oil!
With various ideas like Ranch Seasoned Thighs, Garlic Parmesan, Mongolian Style, Teriyaki, and more!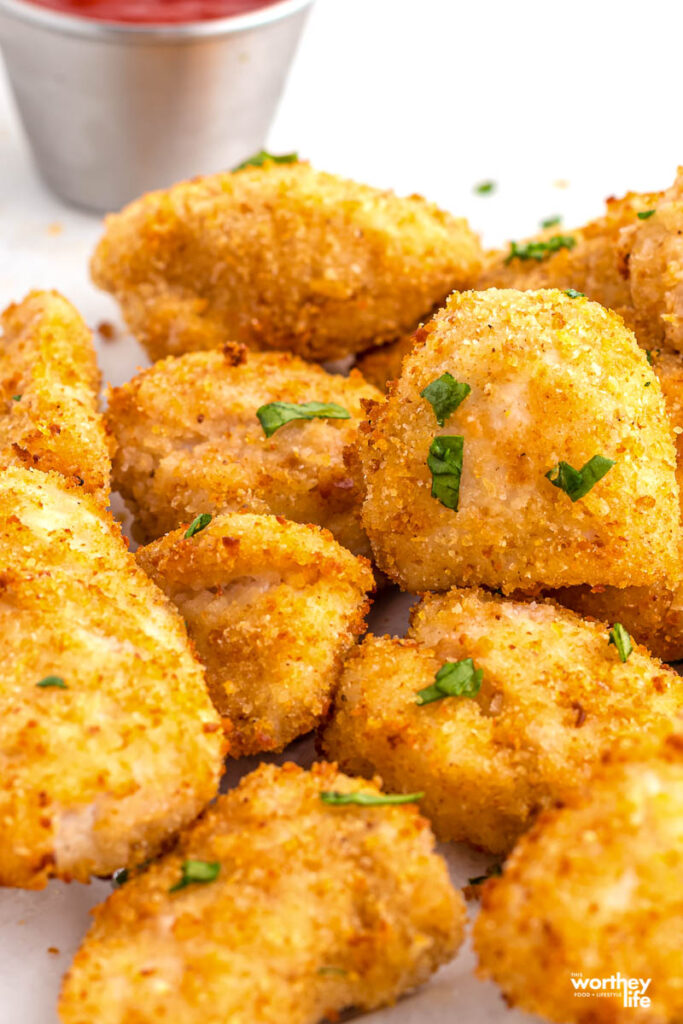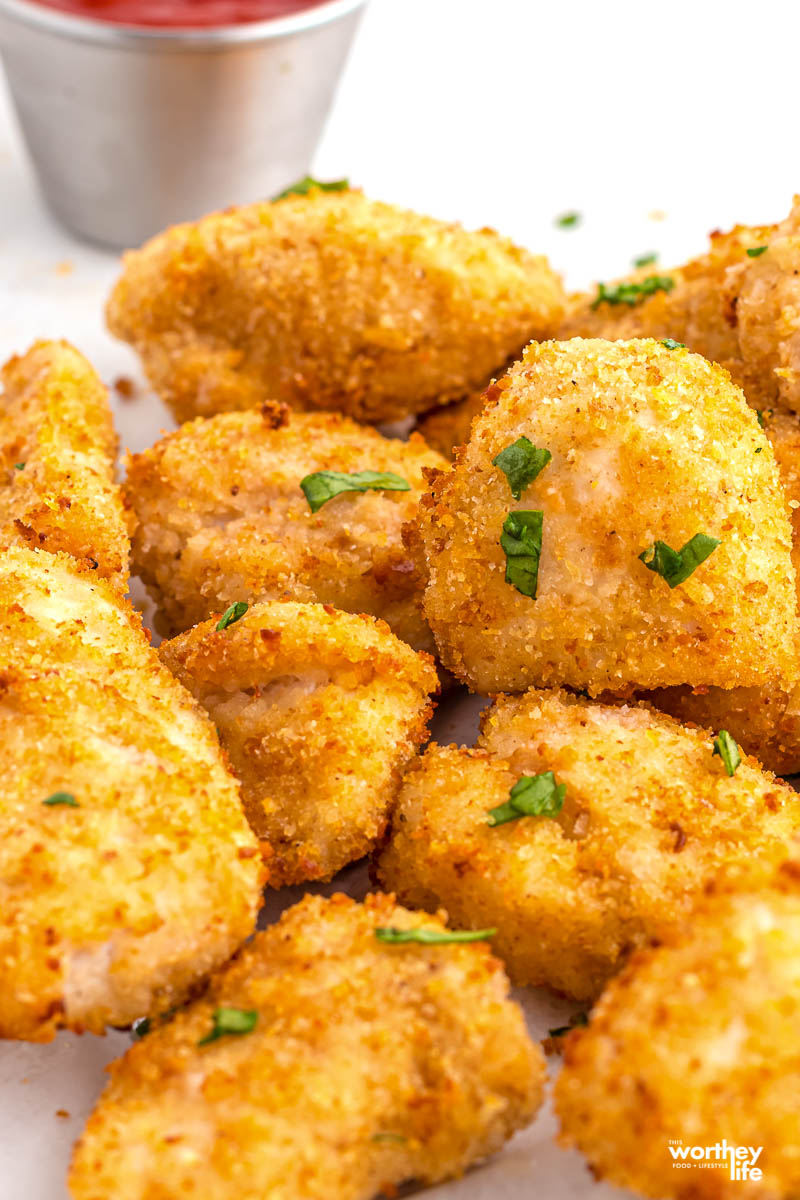 Crunchy, flavorful, and guilt-free! Dive into the deliciousness of Air Fryer Chicken Nuggets with this mouthwatering recipe.
Using the magic of air frying, these nuggets come out perfectly golden and crispy while remaining tender and juicy.
Say goodbye to greasy fast-food nuggets and say hello to a healthier and tastier alternative the whole family will love!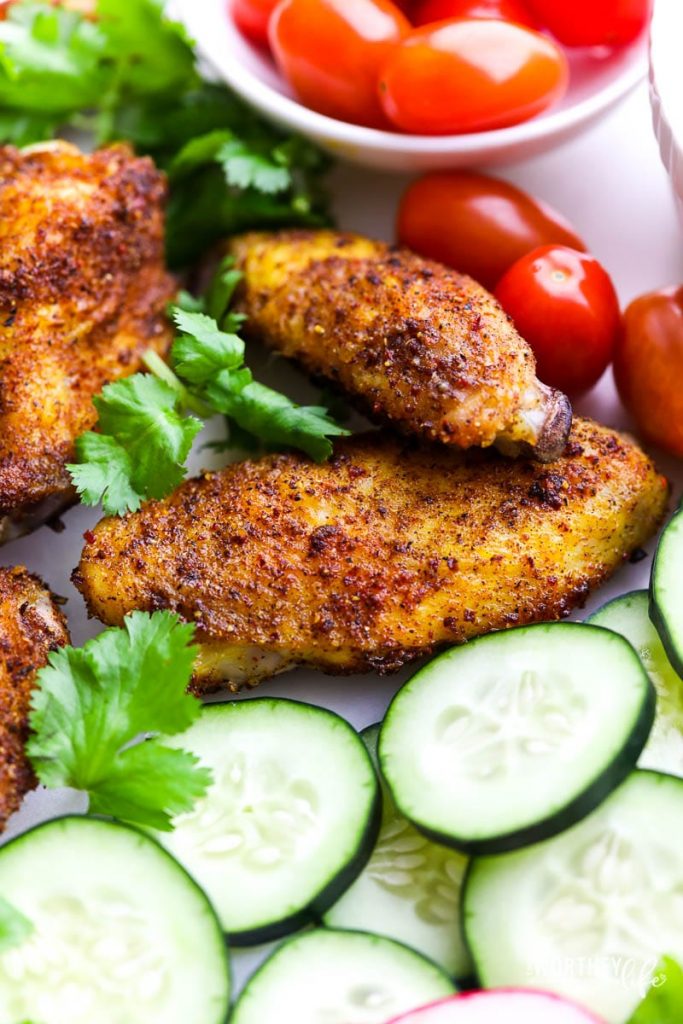 Air Fryer Indian-Spiced Chicken Wings
Take your taste buds on a flavor-packed journey with these Indian Spiced Chicken Wings!
Infused with aromatic spices and marinated to perfection, these wings deliver an irresistible blend of heat and exotic flavors.
Whether you're hosting a game night or looking to spice up your dinner menu, these wings are a guaranteed crowd-pleaser.
Get ready to experience a delicious fusion of Indian cuisine and classic finger-licking goodness!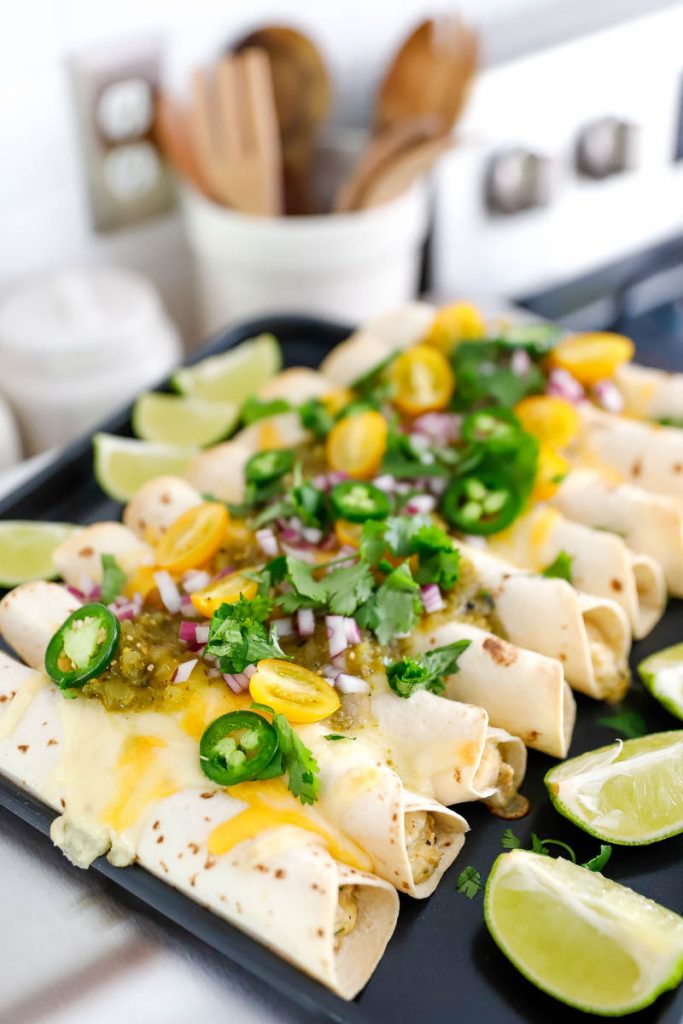 Crunchy, cheesy, and oh-so-satisfying! Discover the irresistible goodness of Air Fryer Taquitos with this easy and delicious recipe.
These crispy rolled tortillas are filled with flavorful ingredients like seasoned chicken, gooey cheese, and zesty spices.
Perfectly cooked in the air fryer, these taquitos are a quick and tasty snack or meal that will have everyone coming back for more.
Get ready to enjoy a fiesta of flavors in every bite!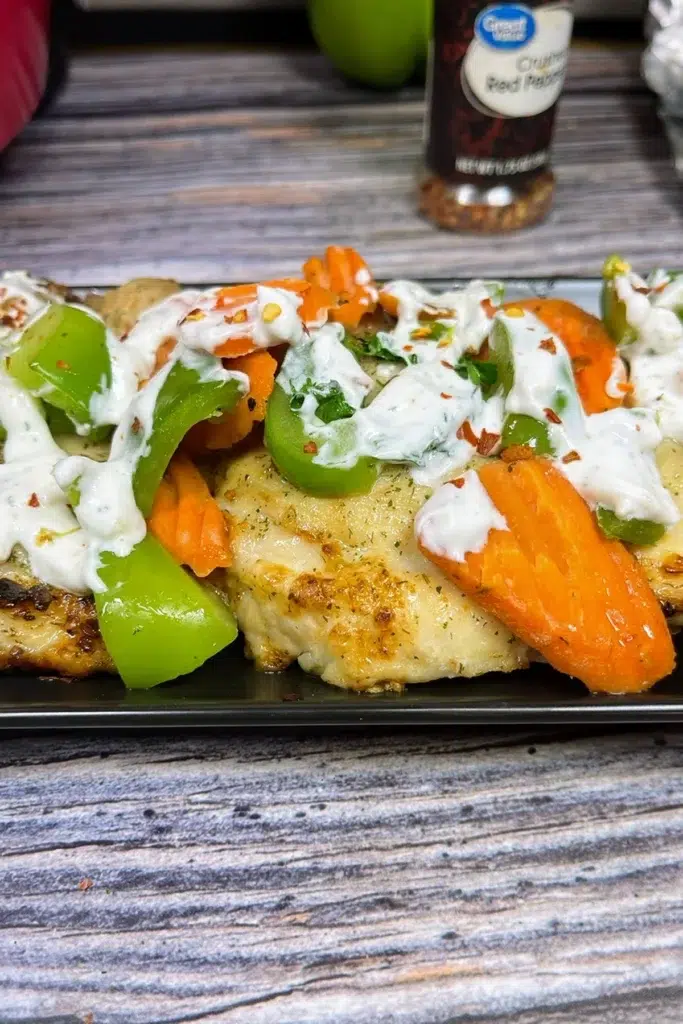 Ranch Seasoned Air Fryer Chicken Thighs
These Ranch Seasoned Air Fryer Chicken Thighs are perfectly seasoned with a blend of herbs and spices!
The air fryer method ensures juicy and tender meat and a flavorful and crispy exterior.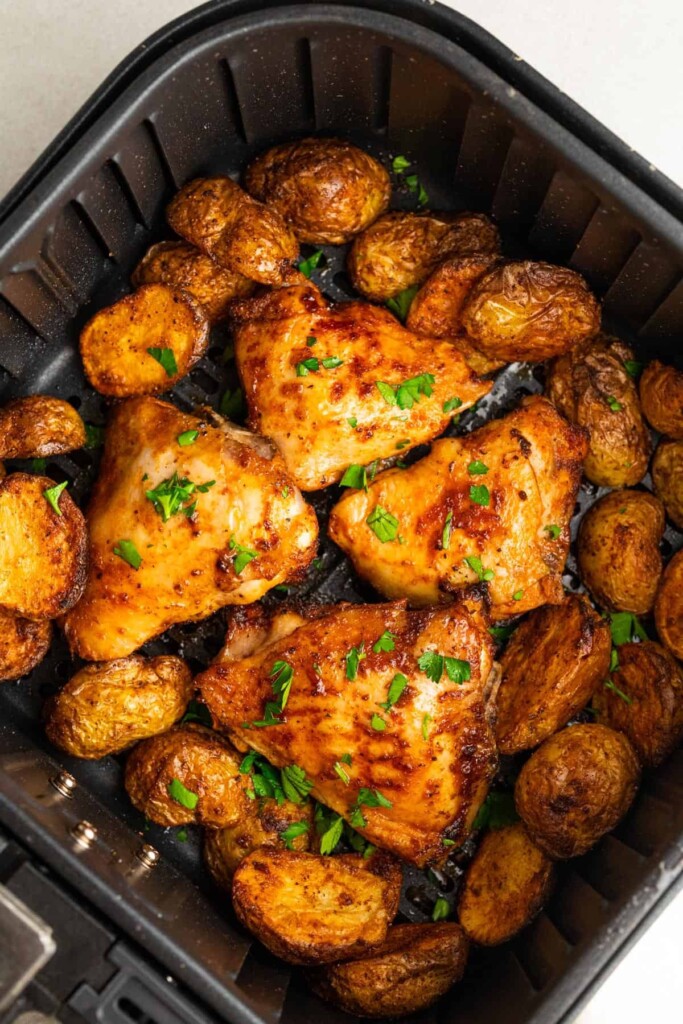 Seasoned to perfection, the air fryer chicken thighs and potatoes create a delightful combination of crispy and tender textures.
With one bite, it will instantly become your new favorite, and the whole family will adore it.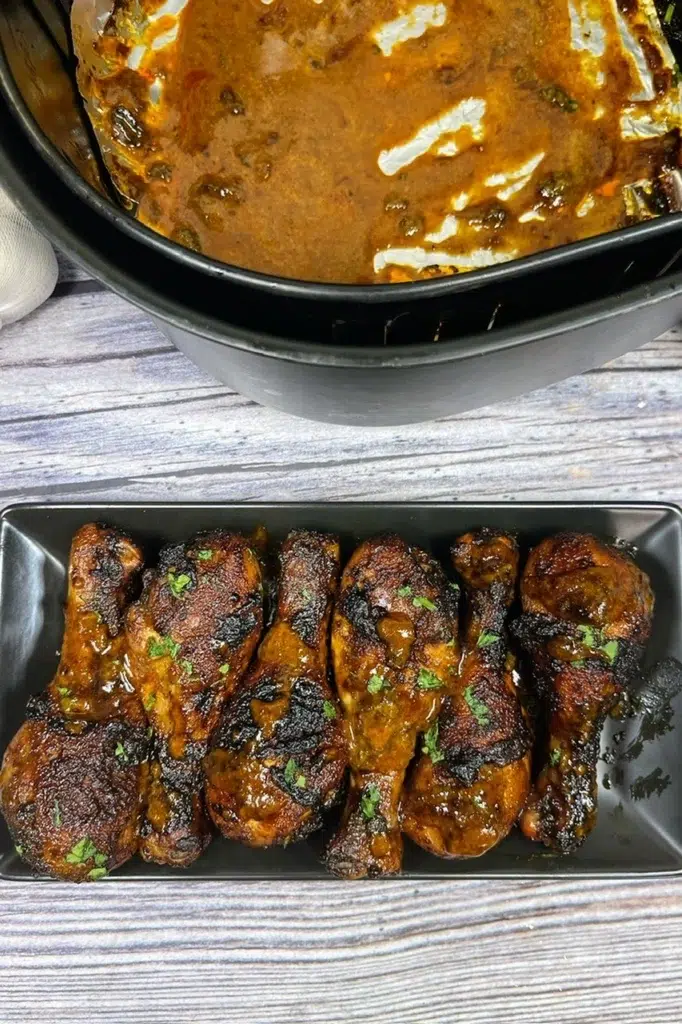 Brown Sugar Air Fryer Drumsticks
Brown Sugar Air Fryer Drumsticks are a delicious and easy-to-make dish that combines the sweetness of brown sugar with the crispy texture of air-fried drumsticks.
The brown sugar glaze caramelizes beautifully, resulting in a mouthwatering flavor that will leave you wanting more.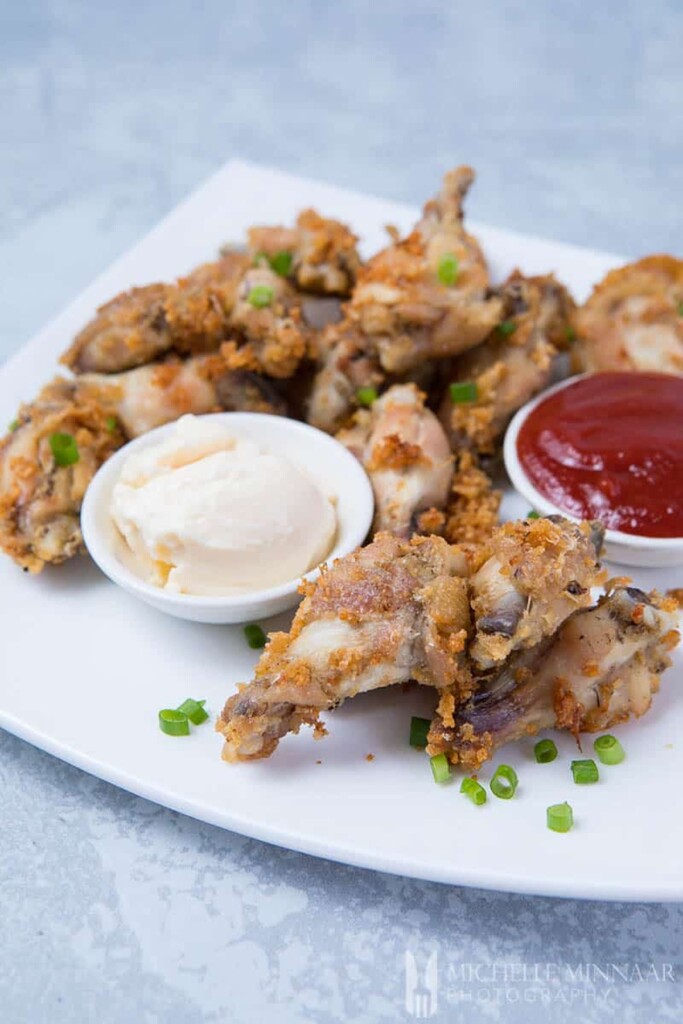 Lightly breaded, easy air fryer chicken recipes are always a crowd-pleaser!
They're delicious and healthier than traditional fried chicken, with a crispy and golden exterior.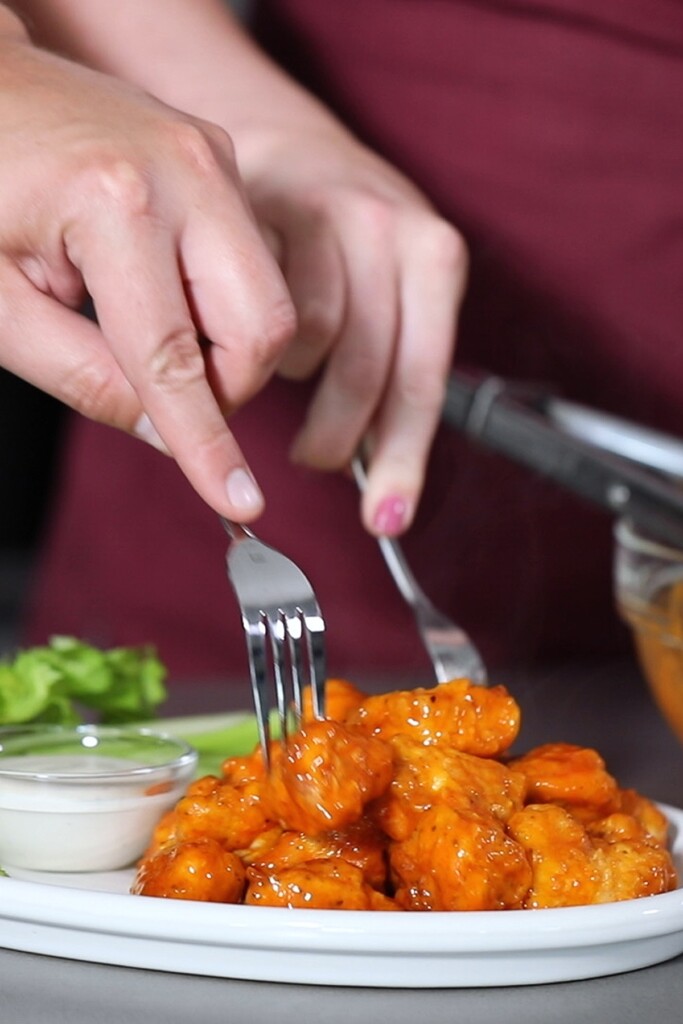 Easy Boneless Wings With Hot Sauce
Easy Boneless Wings with Hot Sauce is a mouthwatering recipe that combines tender, crispy chicken bites with a fiery and flavorful sauce.
The simplicity of the meal makes it a perfect choice for any casual gathering or game-day snack.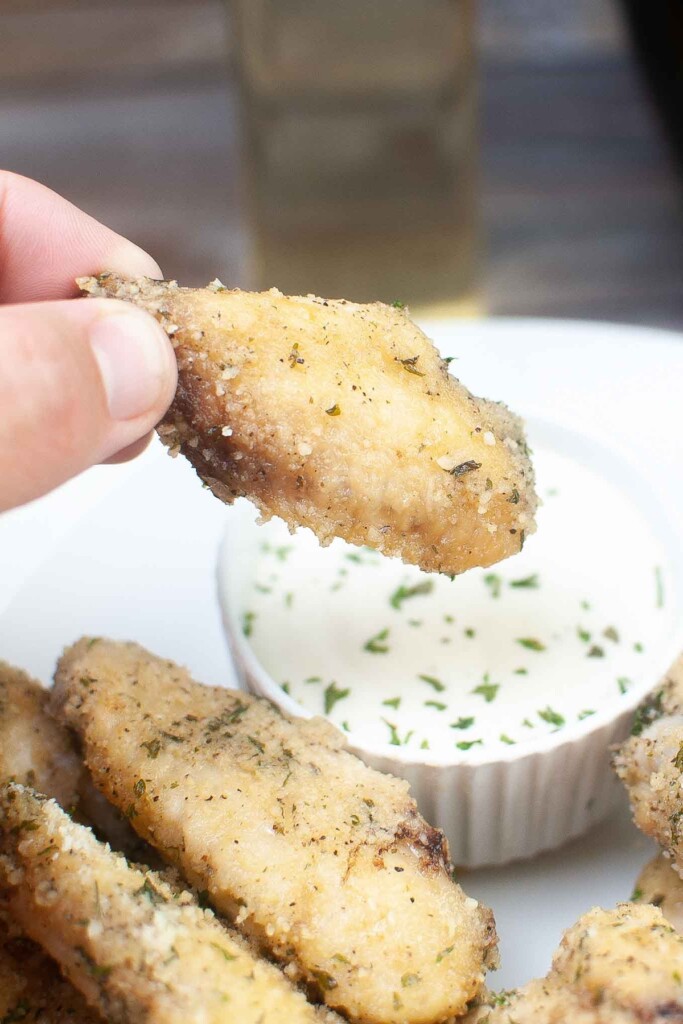 Air fryer Garlic Parmesan Wings are deliciously crispy and flavorful!
This twist on traditional wings features a perfect balance of garlic and parmesan. Try filling them
In Ranch or Blue Cheese dressing!
Air Fryer Chicken Legs is a delicious, easy-to-make dish perfect for a quick and healthy dinner.
The air fryer ensures a crispy and golden exterior while keeping the meat inside tender and juicy.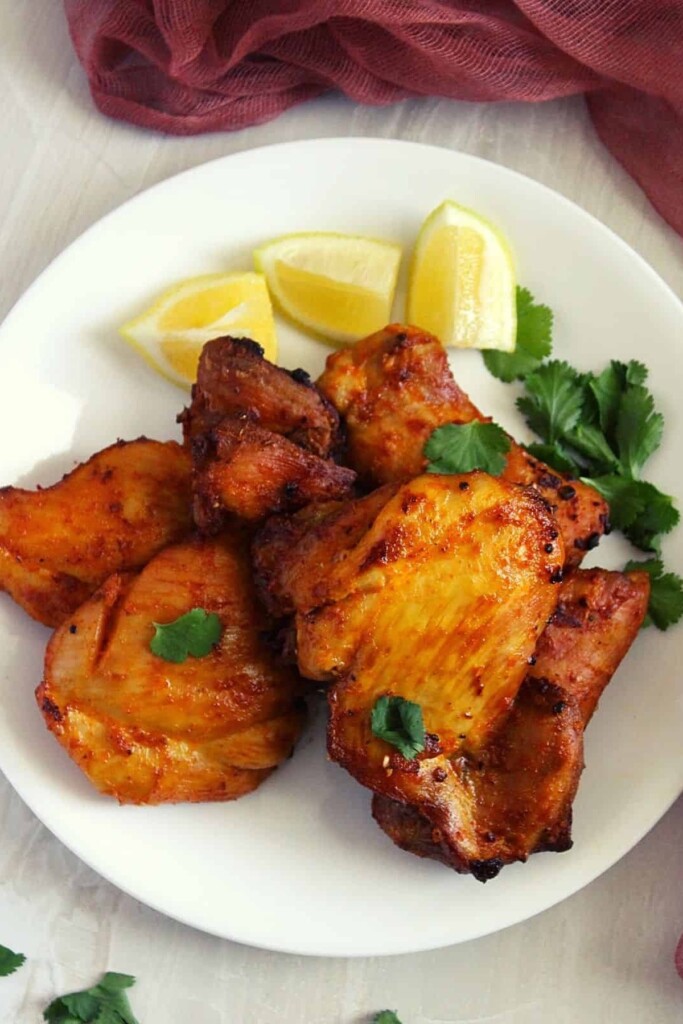 Boneless skinless thighs are a popular cut of chicken known for their tender and juicy texture.
They're a versatile ingredient for various cooking methods.
So if you're looking for a healthier way to eat chicken thighs, look no further.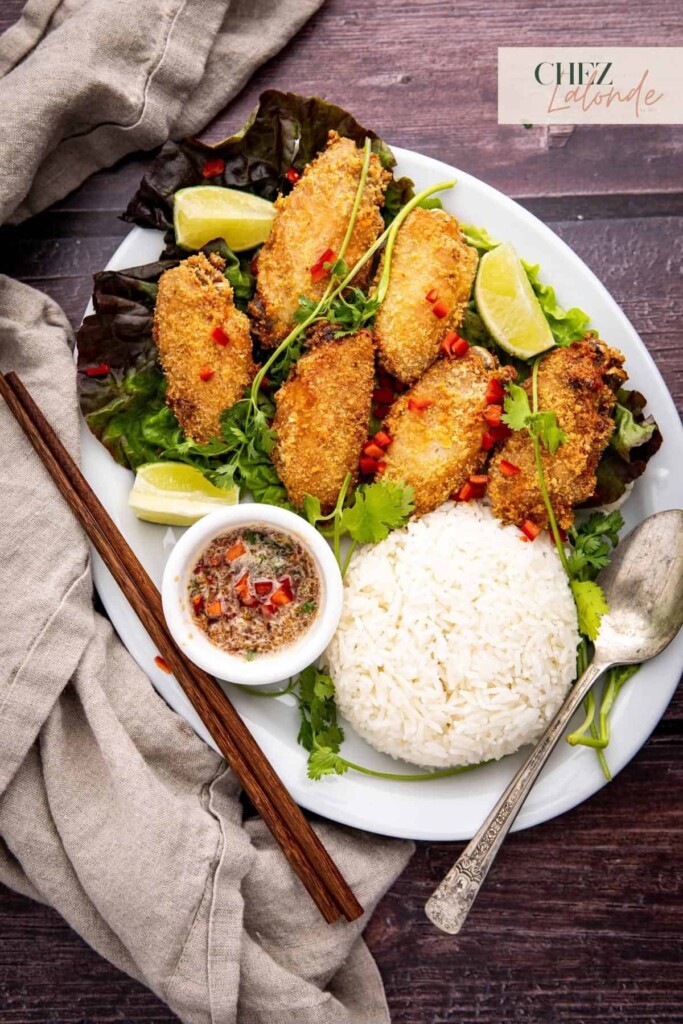 Air Fryer Chicken Wings With Vietnamese-style Sauce
I love easy air fryer chicken recipes, so new ideas are always welcome in my book!
These air fryer chicken wings are crispy on the outside and tender on the inside, and when paired with a tangy Vietnamese-style sauce, you won't believe the flavor explosion!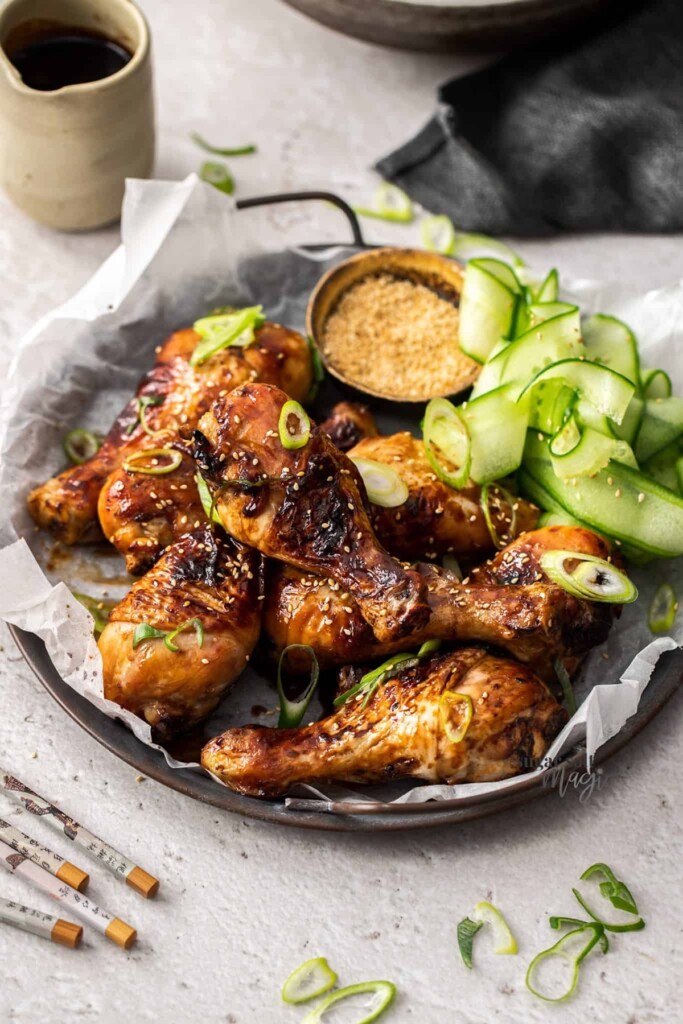 Teriyaki chicken drumsticks are succulent and flavorful, with the perfect balance of sweet and savory!
The juicy meat and caramelized glaze make them a delicious dish for any occasion.
This is my go-to chicken recipe when my family is REALLY hungry!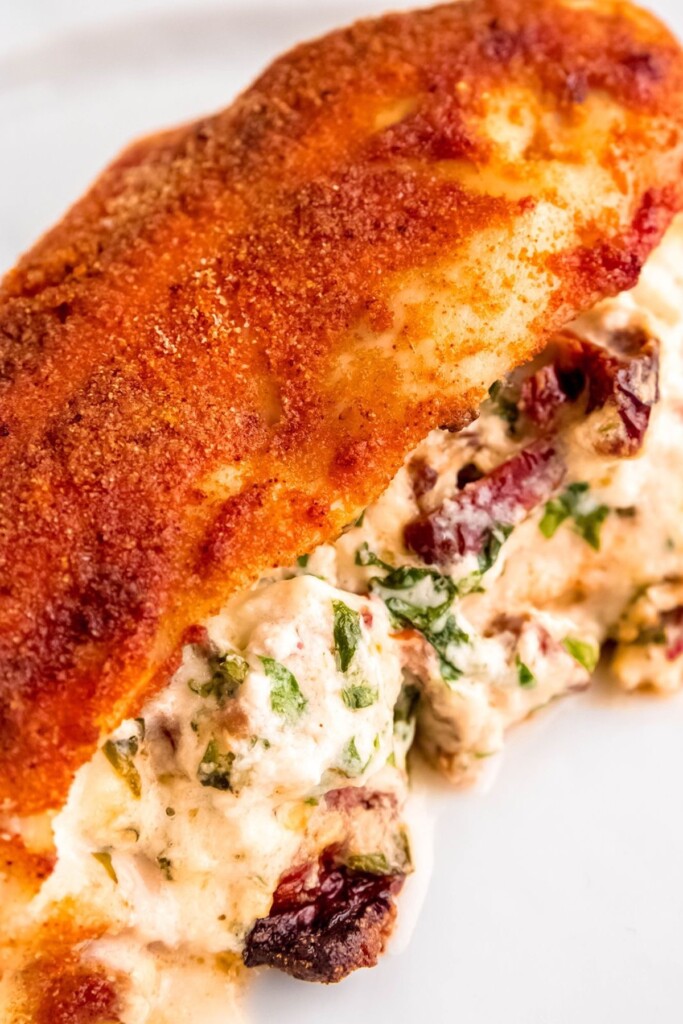 Stuffed Chicken Breasts with cream cheese and mozzarella are so delicious and full of your favorite flavors!
The combination of creamy cream cheese and gooey mozzarella will knock your socks off!
You won't believe how easily it comes together in the air fryer.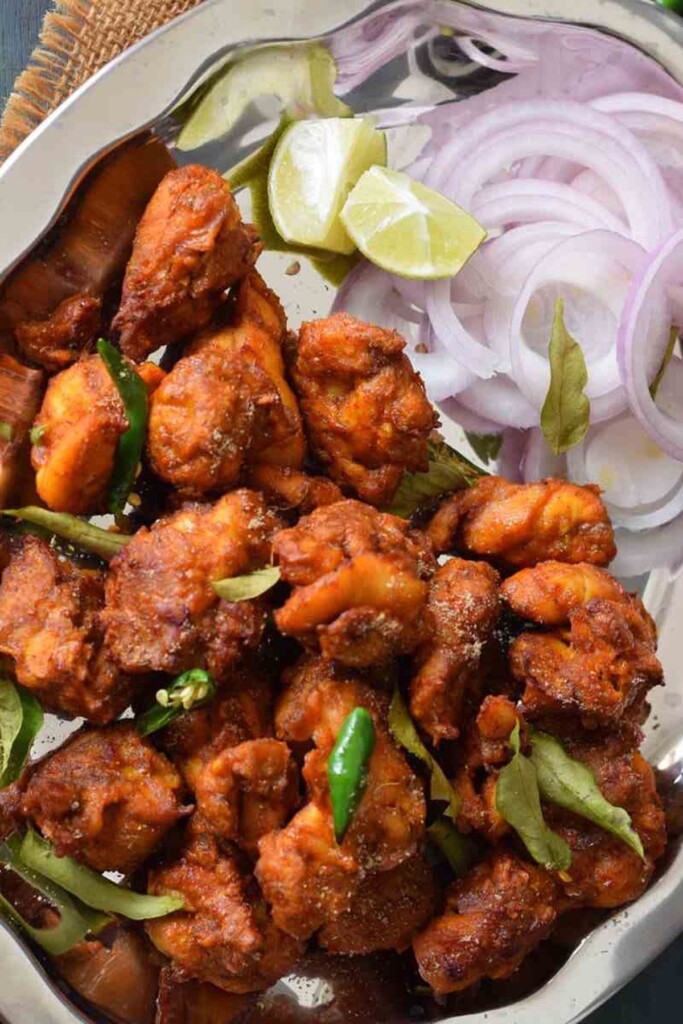 Air Fryer Chicken 65 is a delicious and healthier version of the popular Indian appetizer, Chicken 65, which is typically deep-fried.
Easy air fryer chicken recipes like this are perfect for parties and potlucks.
You can serve it as an appetizer or pair it with rice and naan bread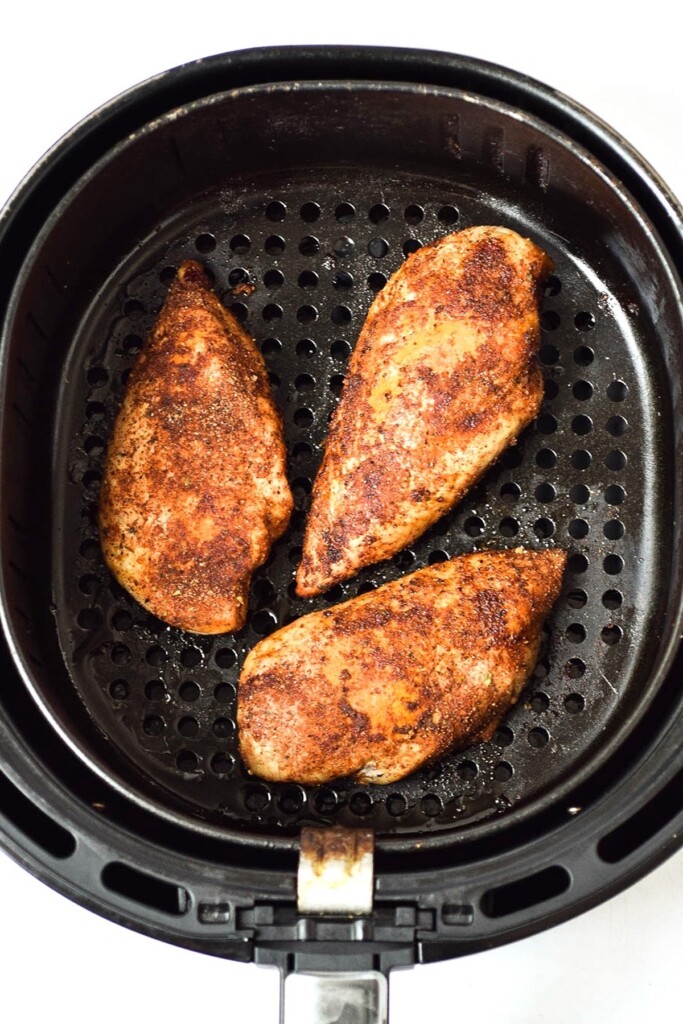 Are you looking for Air Fryer Blackened Chicken recipes? Look no further because this is the one for you.
The meat is coated in a spice rub consisting of paprika, garlic powder, cayenne pepper, and more for a super flavorful meal.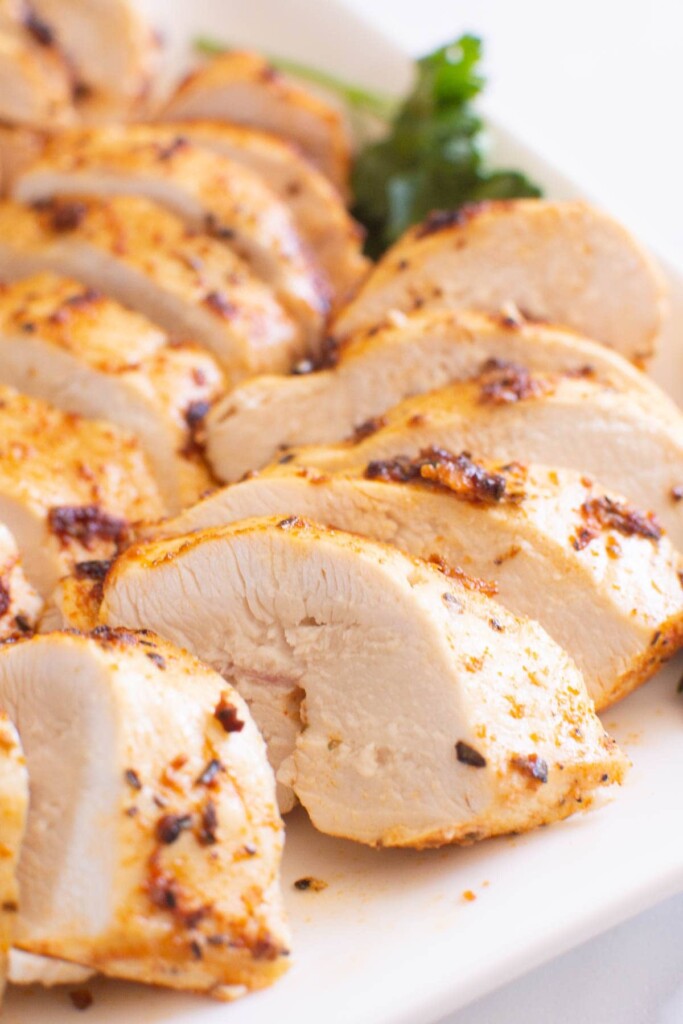 Simply Seasoned Chicken Breast
Each bite of this tender, juicy chicken reveals a subtle blend of heavenly flavors.
It can be enjoyed on its own or added to various dishes for a delicious protein-packed meal.
It's excellent for meal prepping, wraps, and salads.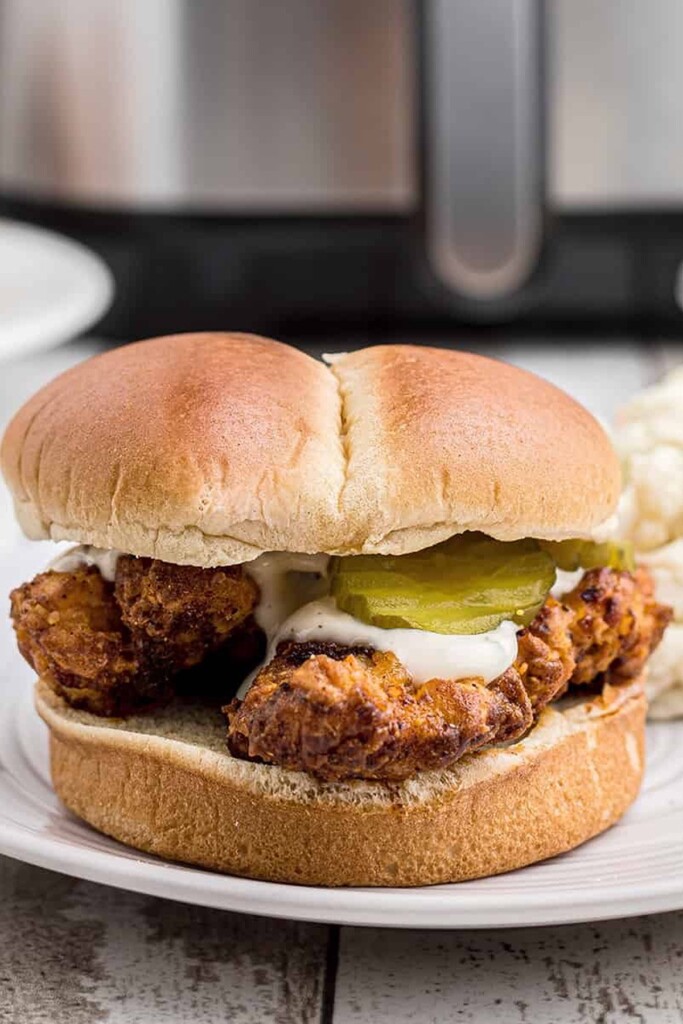 Nashville Hot Chicken is a spicy and flavorful dish that originated in Nashville, Tennessee.
The recipe involves marinating chicken pieces in a blend of buttermilk, spices, and hot sauce before air frying them to perfection.
The chicken is then coated in a fiery cayenne pepper-based sauce that adds a delicious heat.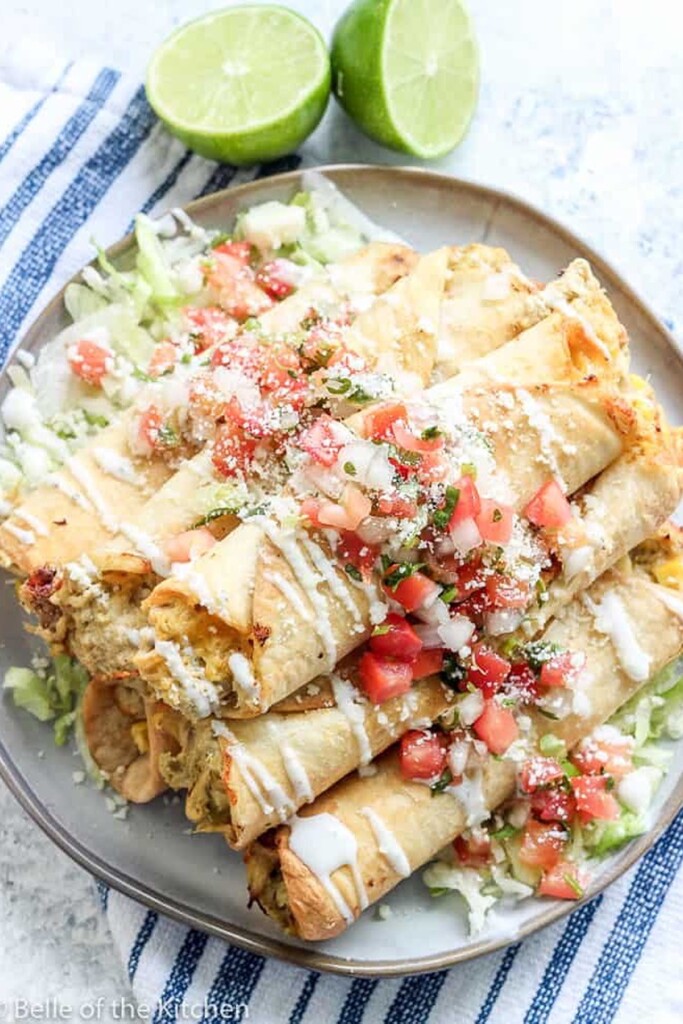 Air Fryer Chicken Taquitos will surely be a hit with the entire family!
Featuring seasoned shredded chicken mixed with your favorite spices and toppings.
The taquitos are then rolled in corn tortillas and air-fried to crispy perfection!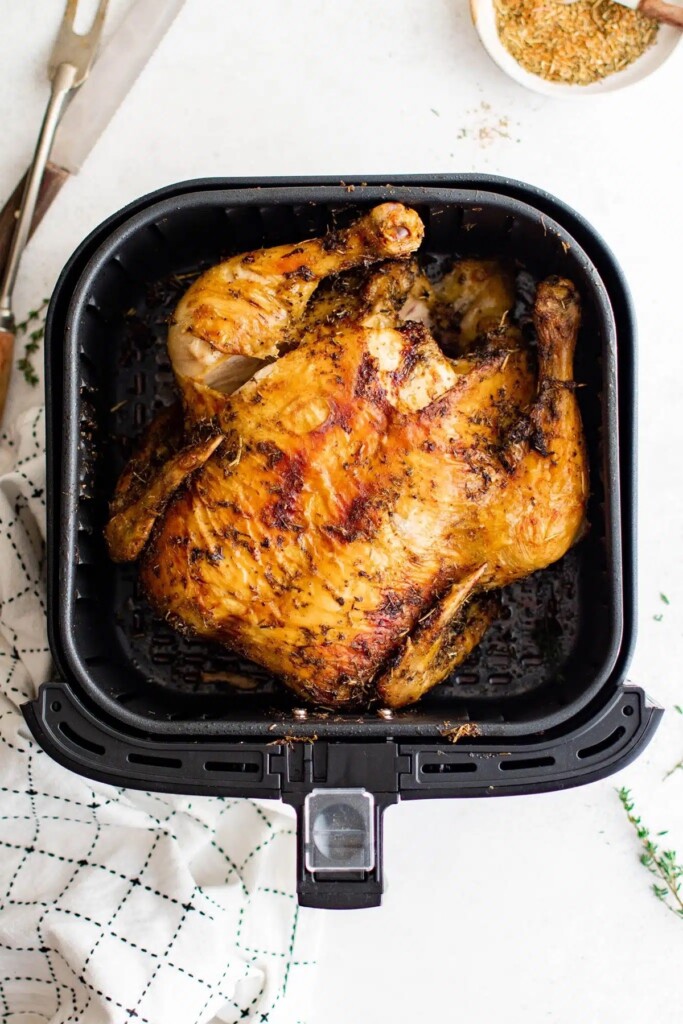 Whole Chicken In The Air Fryer
Air fryer chicken recipes that feed a big family for a special event or holiday have never been more uncomplicated!
This whole chicken is excellent and straightforward.
Cooking a whole chicken in the air fryer is so convenient and efficient you'll never want to make it any other way.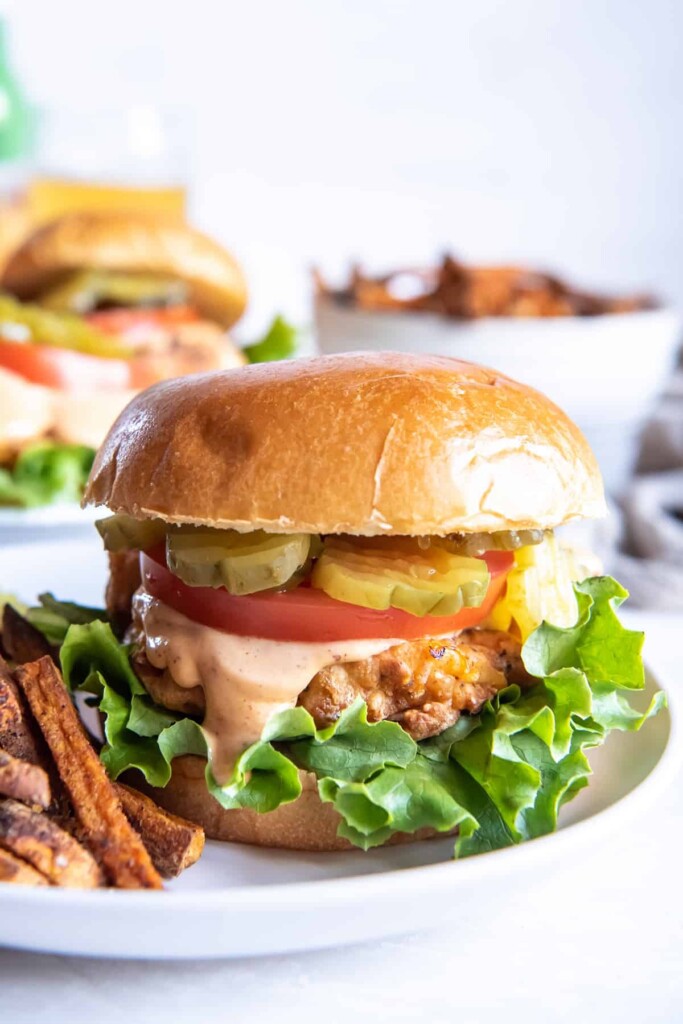 Chicken Sandwich Recipe With Pickle Brine
To make a delicious chicken sandwich with pickle brine, start by marinating chicken breasts in a mixture of pickle brine, buttermilk, and spices for at least 2 hours or overnight in the refrigerator.
Then air fry the chicken to a crispy golden consistency before assembling your tasty sandwiches.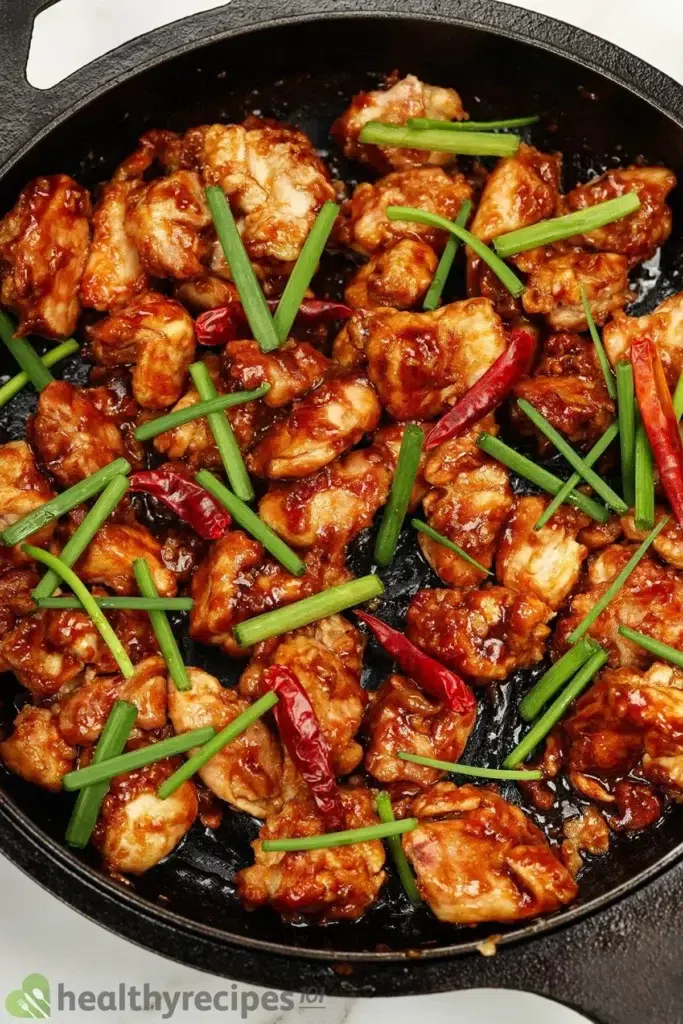 Air Fryer Mongolian Chicken is a mouthwatering, lightened-up version of the traditional dish.
The sauce used in this recipe is a combination of soy sauce, brown sugar, ginger, and garlic; that's scrumptious!
Every bite melts in your mouth and leaves you craving more.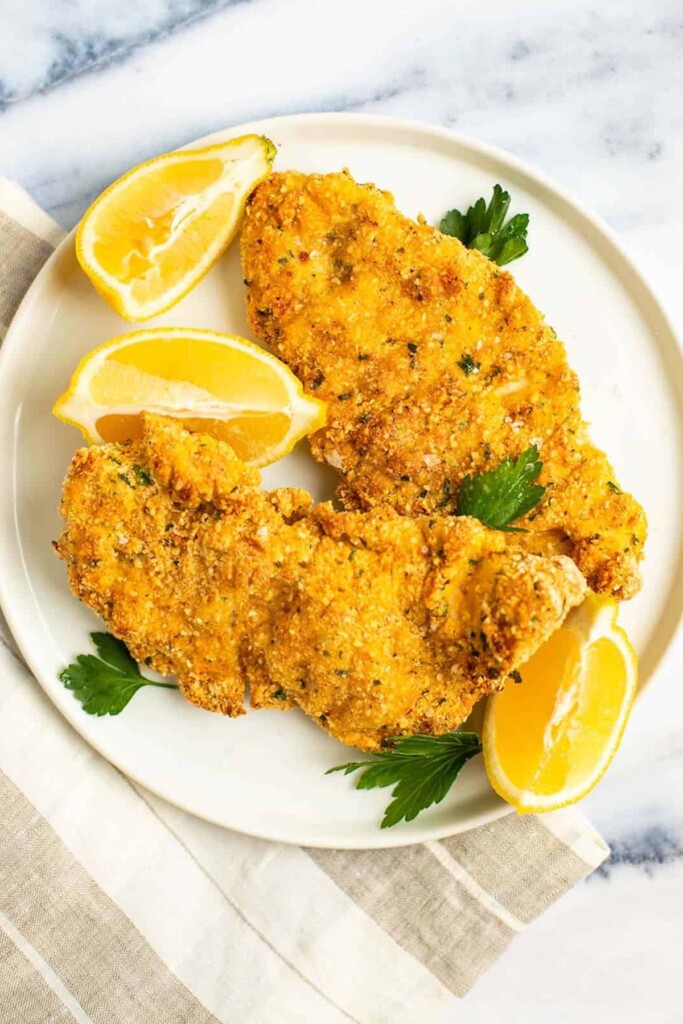 Chicken Schnitzel (has instructions for the air fryer and baking)
Air Fryer Chicken Schnitzel is a delicious and healthier alternative to traditional fried chicken schnitzel.
It features tender chicken breasts coated in a crispy breadcrumb mixture that's super easy to prepare.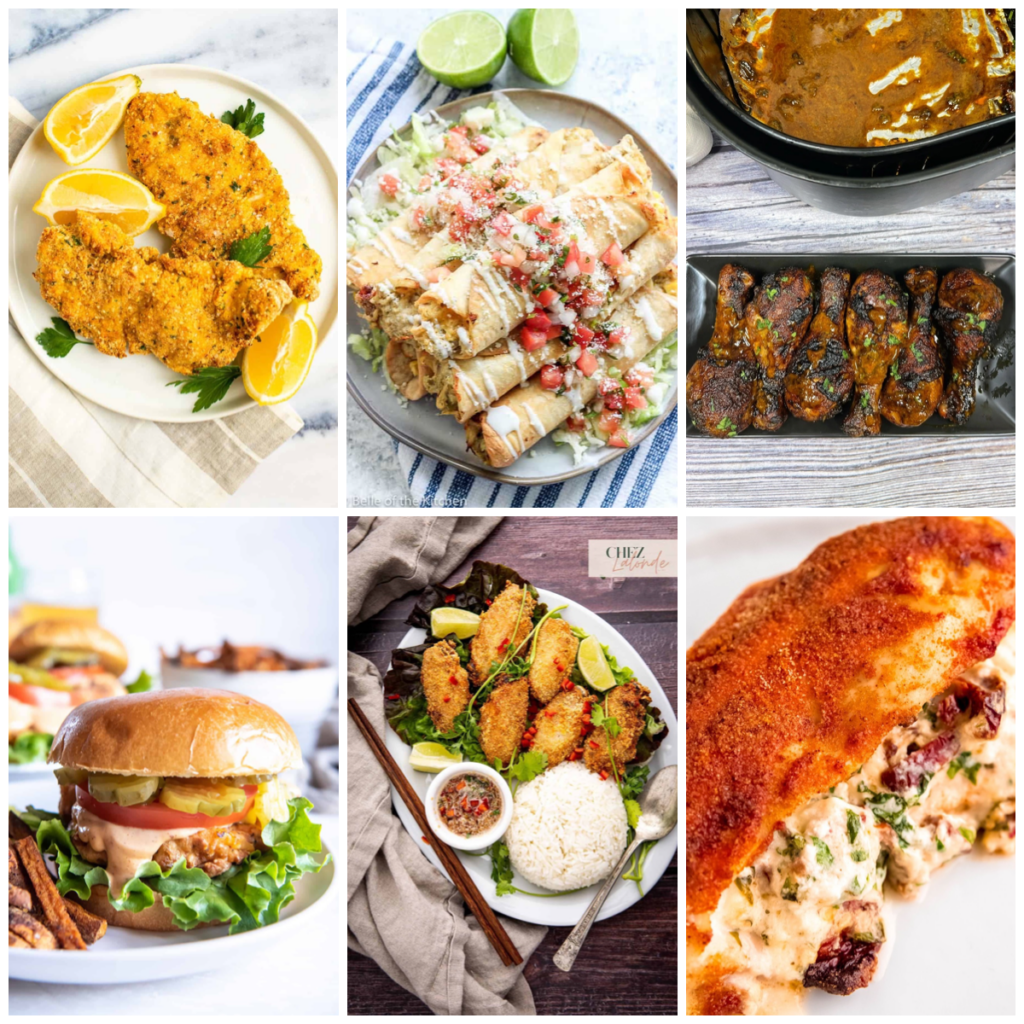 As you can see, your air fryer offers a convenient and healthier way to enjoy delicious chicken recipes!
Whether it's chicken wings, chicken tenders, or chicken schnitzel, the air fryer can make it all!
If you try these meals, let us know how you like them in the comment section!
Find More Dinner Recipes: