"This post is sponsored by Everywhere Agency on behalf of OshKosh B'gosh; however, all thoughts and opinions expressed are my own."
Back to School Outfit Ideas For Boys
Nothing signals the last days of summer like the return of school for our boys. Back-to-school also means shorter days, cooler temperatures, tighter schedules and more productivity for me (I hope).
Although I am over the moon with the boys being back in school, I'm not a huge fan of the process of getting them prepared to be their absolute best for the coming school year. I make a checklist to ensure I don't forget one single thing!
Eye appointments, ever since the twins both started wearing glasses it is crucial that before they sit inside anyone's classrooms they get those eyes checked and their optometrist eyeglass prescriptions updated.
Then there's school supplies, backpacks, haircuts, shoe shopping (I can't believe how much our boys have grown this summer!), and finally, shopping for clothes! Since I have all boys I thought I was safe from the long and drawn out nightmare I thought shopping for girls would have been. Now, I am not so sure. These boys of mine are very particular when it comes to the style of clothes they want. Zayd'n goes to a school where uniforms are mandatory, but that doesn't stop his style. He is without a doubt the most persnickety fashion conscious kid ever! But I have to admit this kid has great fashion instincts, and although I have the final say on what he ultimately gets he picks out some very nice outfits.
When the kids were little, I loved shopping at OshKosh B'Gosh! However, they quickly grew up and we could no longer shop there (so I thought). I recently discovered OshKosh B'Gosh added a size 14 to their stylish line of clothes. OMG, YES!
Our youngest and I really like their style. Most people still think of OshKosh B'Gosh is a place to get bib overalls but let me take a second or two and set the set the record straight. OshKosh B'Gosh is stocked floor to ceiling with high-quality and very modern selections.
On our way to Jekyll Island (Georgia), we stopped by OshKosh, and I let Zayd'n pick out a few outfits. I have to admit, he did a pretty fantastic job pairing his outfits together.
Zayd'n is sharing a few of his tips to have a successful school year and dressing in style:
Always be yourself.
Find good friends.
Be respectful to the teacher and staff.
Be loyal and kind to your peers.
Try to look your best.
Make sure you dress yourself.
Shop online or go to Osh Kosh B'Gosh for stylish ideas.
Make sure you have some nice shoes (and don't get them dirty).
Be careful of who you trust and hang around.
Keep yourself smelling fresh.
Have a positive attitude and don't let people get to you.
Psst, keep scrolling through these awesome pictures for a coupon code and a chance to win a $50 Osh Kosh B'Gosh Gift Card!
Just look at him! Isn't he so handsome and his back-to-school clothes look totally amazing! Wouldn't you agree?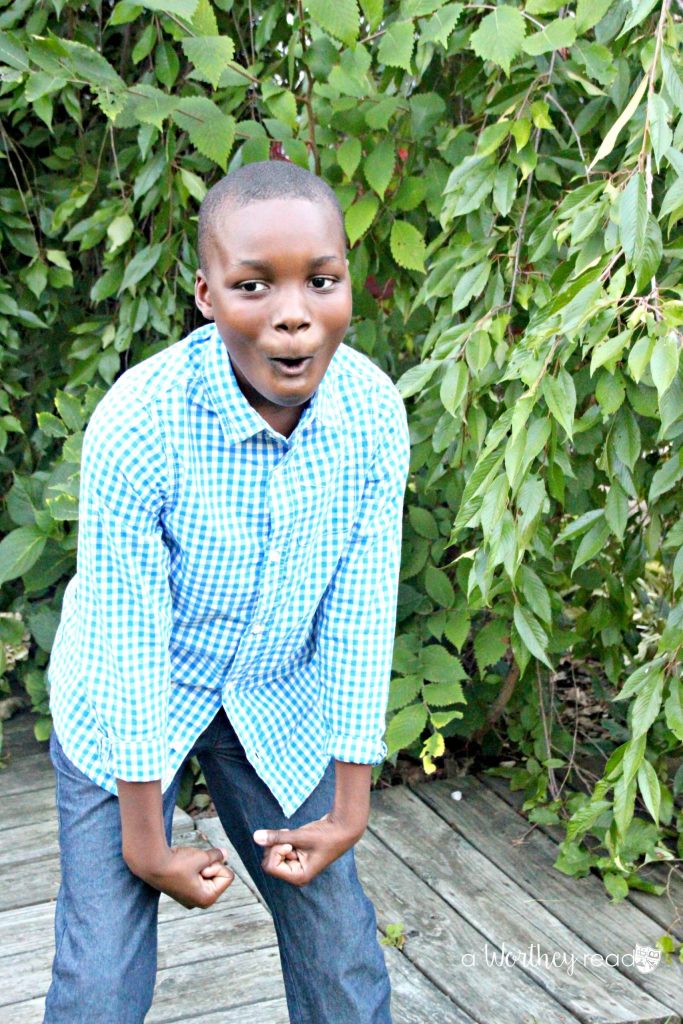 Back To School Outfit:
Slim Slouch Chambray Chinos
French Terry Shawl Collar Cardigan
Striped Bow Tie
Additional outfit ideas:
Plaid Button- Front Shirt
Slim Slouch Chambray Chinos
Plaid Button Front Shirt, Red/Blue — $15.00
Plaid Button Front Shirt, Blue/White — $15.00
Raglan Logo Tee — $5.00
2-Pocket Denim Shirt — $12.00
Hooded Colorblock Tee — $13.00
Slim Chambray Chinos — $17.00
Slim Slouch Uniforn Twill Pants, Blue — $17.00
Cargo Jogger Pants — $15.00
Faded Bootcut Jeans — $10.00
Quilted Puffer Vest — $17.00
French Terry Shawl Collar Cardigan — $19.00
Boat Shoes — $19.00
High Top Sneakers — $19.00
Striped Bow Tie — $6.00
Casual Buckle Belt — $7.00
Do you have some school shopping still left to do for your kids?