Are you ready to celebrate July 4th? This year how about giving our Red + Blueberry Vodka Cocktail a try? This is a vodka cocktail that is an ideal summer drink made with fresh blueberries, Ciroc Berry, and simple syrup. Grab the ingredients and give this berry delicious drink a try! See what I did there?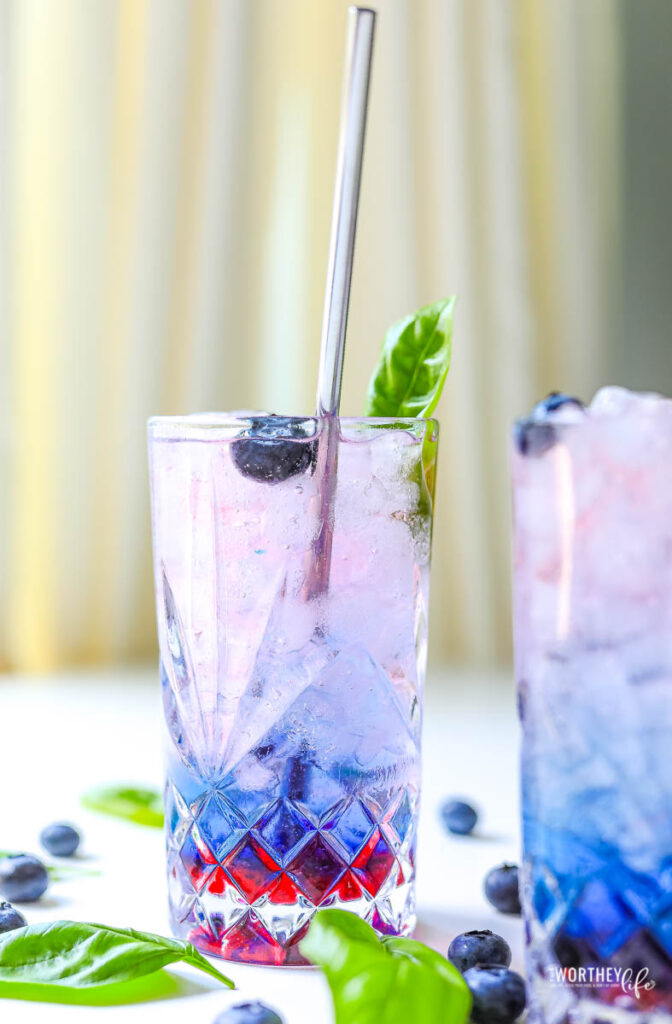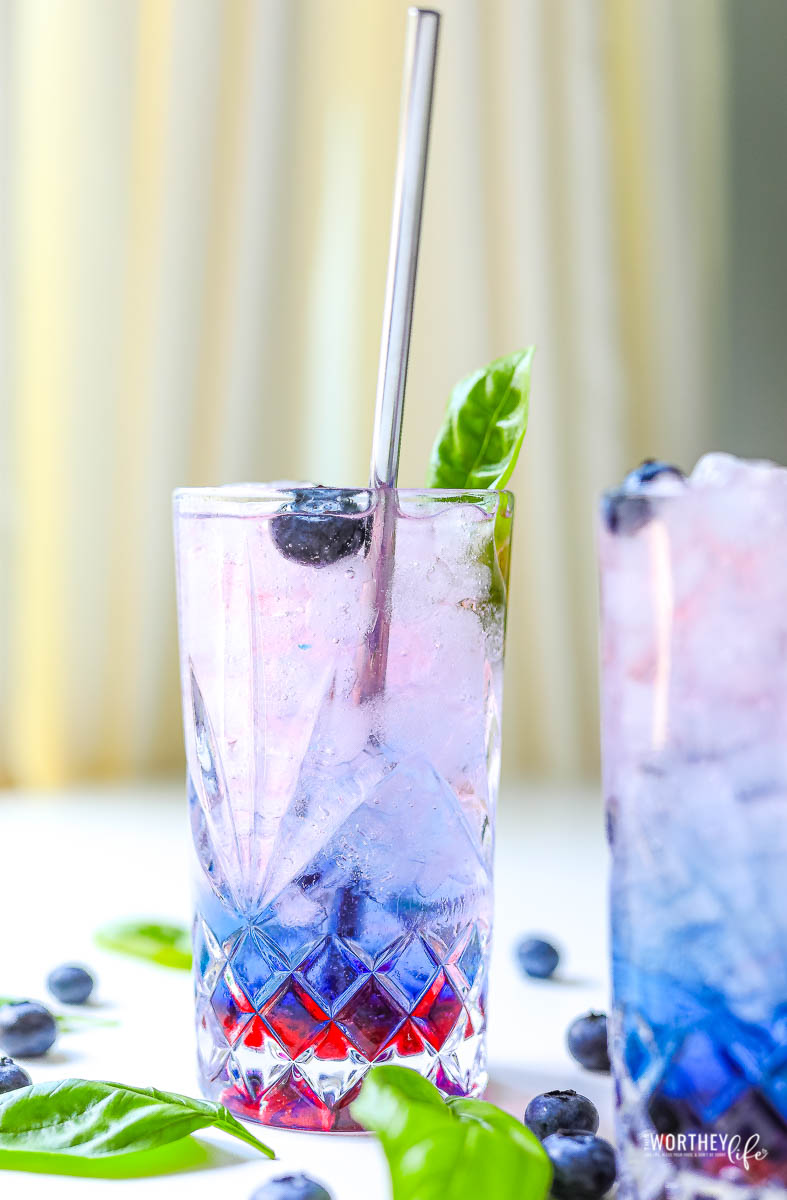 Red + Blueberry Vodka Cocktail
So, what's red and blue and taste like a summer celebration? Give up? I'll give you a hint, it's our Red + Blueberry Vodka Cocktail, and it is deliciously refreshing. It's made with a little Ciroc Berry, Blue Curaçao, homemade strawberry and blueberry simple syrup, and white cranberry juice.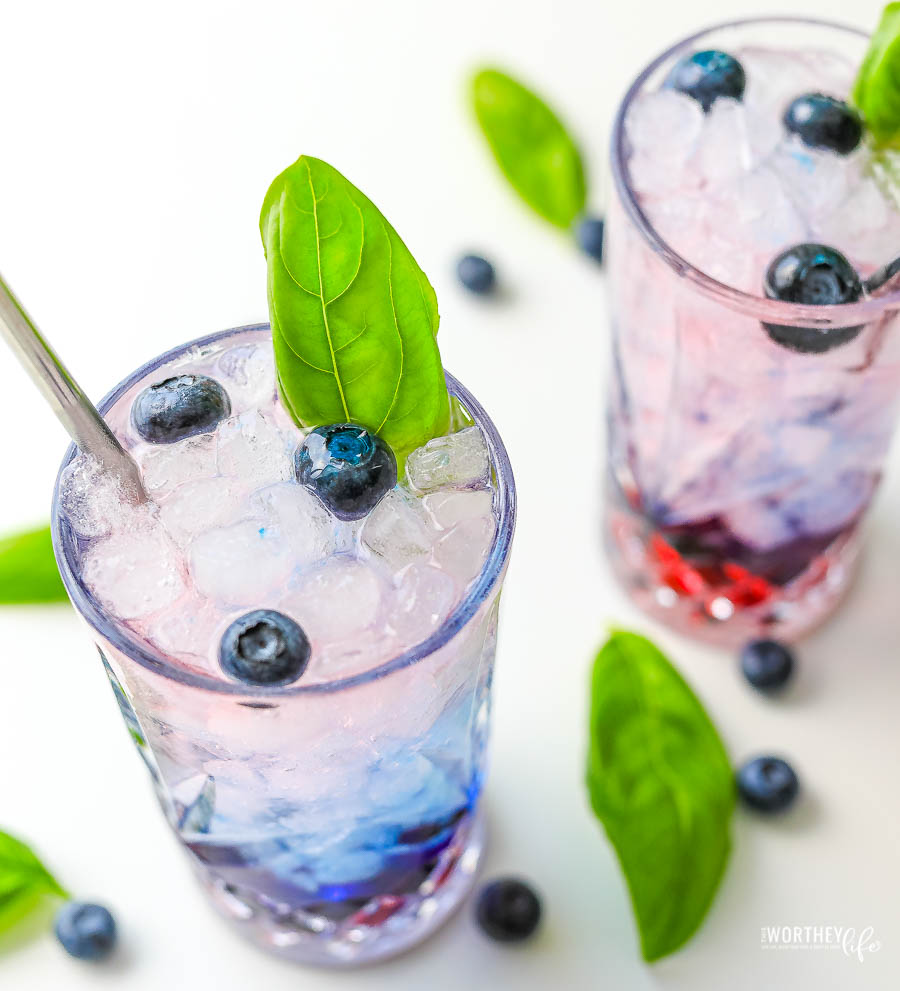 I love the sophisticated simplicity of this easy summertime cocktail recipe. It's made with only four ingredients, and that makes it an easy sell at your next backyard get together (social distancing in full effect). After the first sip, we think you'll be sold in no time flat.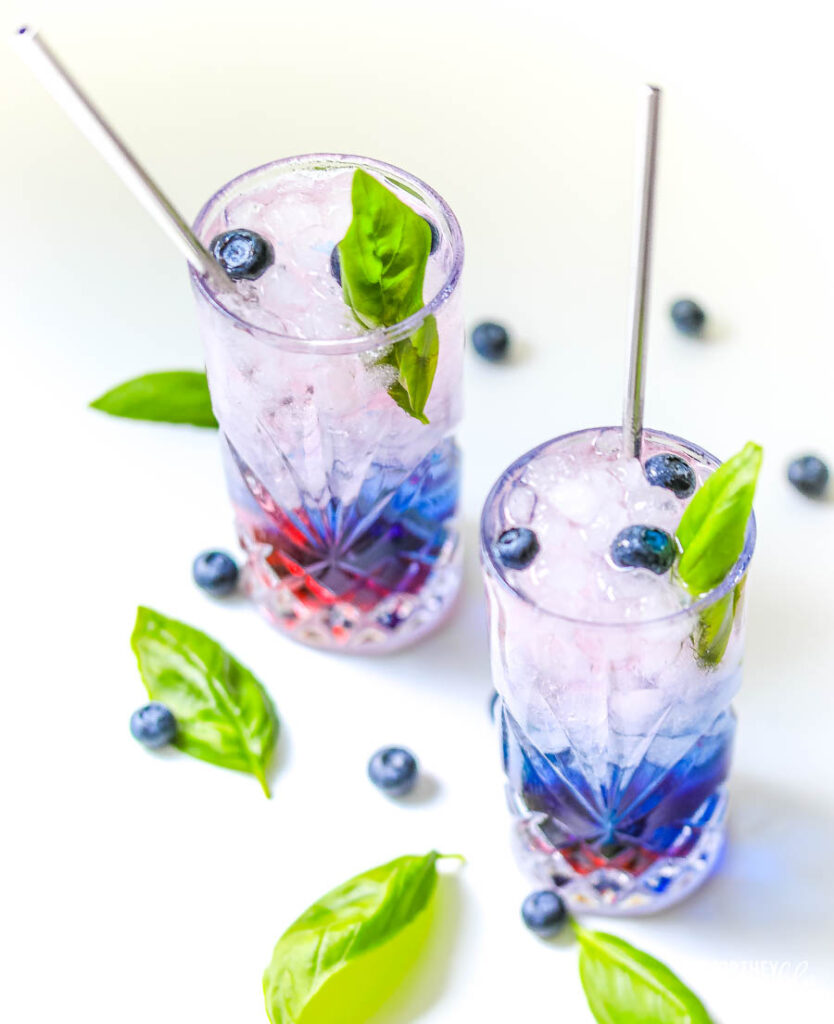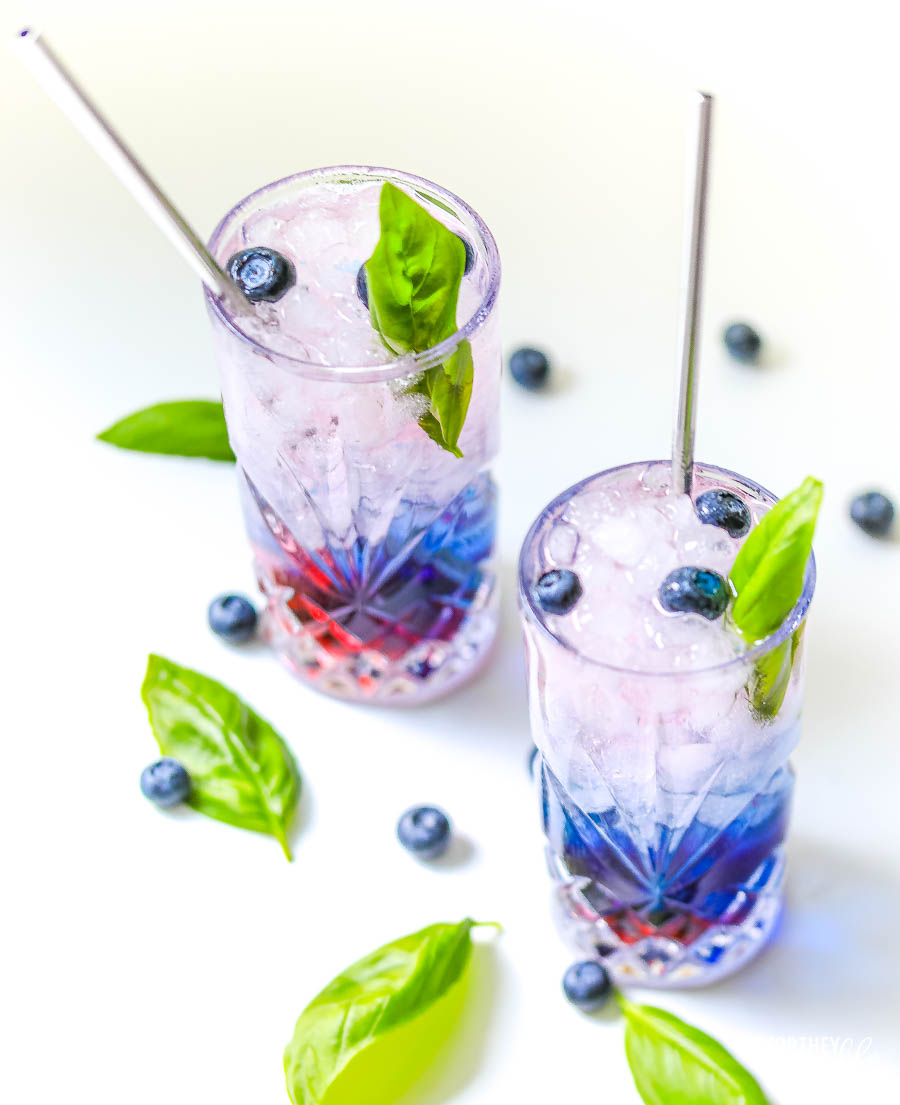 What You Will Need To Make Our Red + Blueberry Vodka Cocktail:
Vodka. For this cocktail recipe, I used Ciroc Berry because it's light and crisp berry flavor is perfect for summer entertainment and refreshment.
Blue Curaçao. I love the citrus flavor in blue Curaçao, and I think you will too!
Homemade Strawberry & Blueberry Syrup. This easy as pie strawberry and simple blueberry syrup is a fun way to impart a little bit of these two iconic summer flavors.
White Cranberry Juice. The sourness of the white cranberry juice is an ideal counterpoint to the sweetness of blue Curaçao and simple homemade syrup. The white cranberry juice also imparts a crispness that keeps this summer exactly where it needs to be!
Fresh Basil Leaves. Freshly cut basil leaves are a beautiful garnish, but this bit of green also adds a bit of herbaceousness, which helps this cocktail bloom.
Ice. Well, it's summer, and with these soaring and upwardly mobile temperatures, we're going to need all the ice we can get!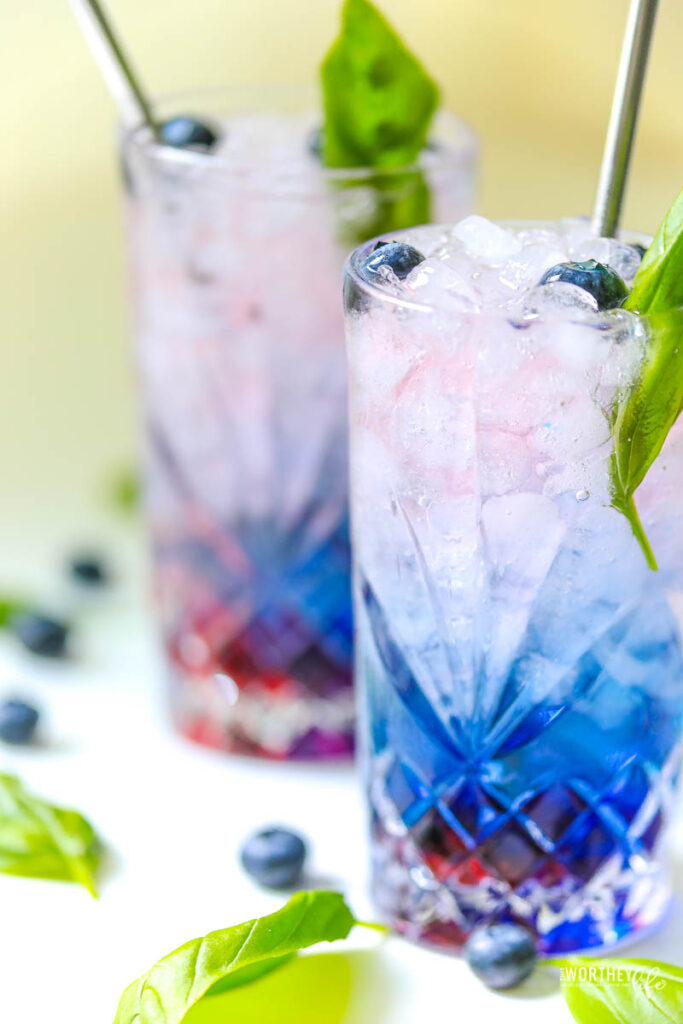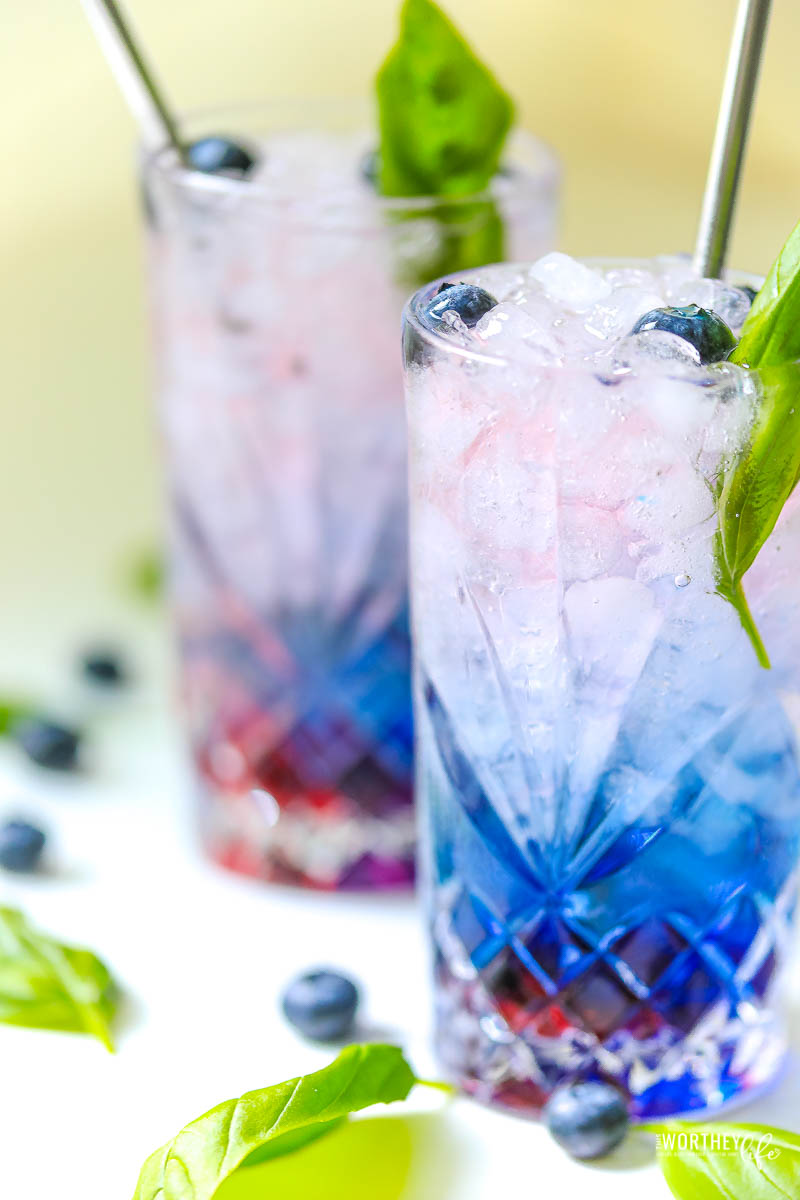 Red + Blueberry Vodka Cocktail
Ingredients:
1 1/2 ounces Ciroc Berry
1 ounce Blue Curaçao
1/2 ounce fresh lemon juice
1 tablespoon strawberry + simple blueberry syrup
3 ounces white cranberry juice
2 fresh basil leaf divided
ice
Directions:
Smash a single basil leaf in the bottom of a cocktail tin with a muddler in a cocktail tin. Add ice, vodka, lemon juice, and white cranberry juice. Secure the lid and shake vigorously for thirty seconds.
Add the strawberry + blueberry simple into the bottom of serving glass and fill with ice, strain the shaken cocktail mixture into the serving glass.
Pouring over the back of a tablespoon, add blue Curaçao and garnish with a single leaf of fresh basil.
Serve.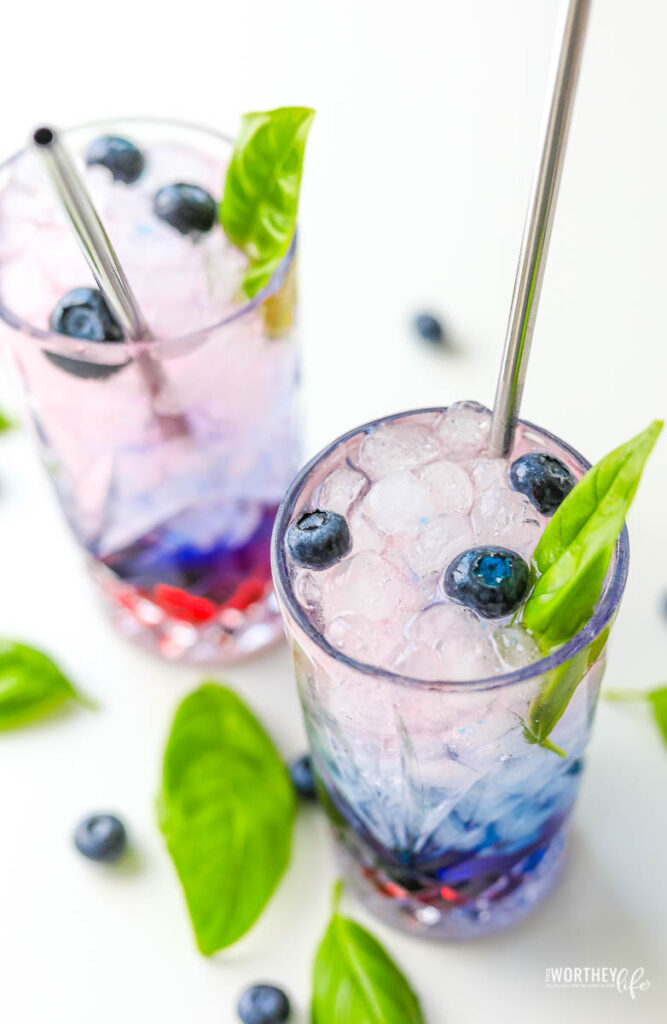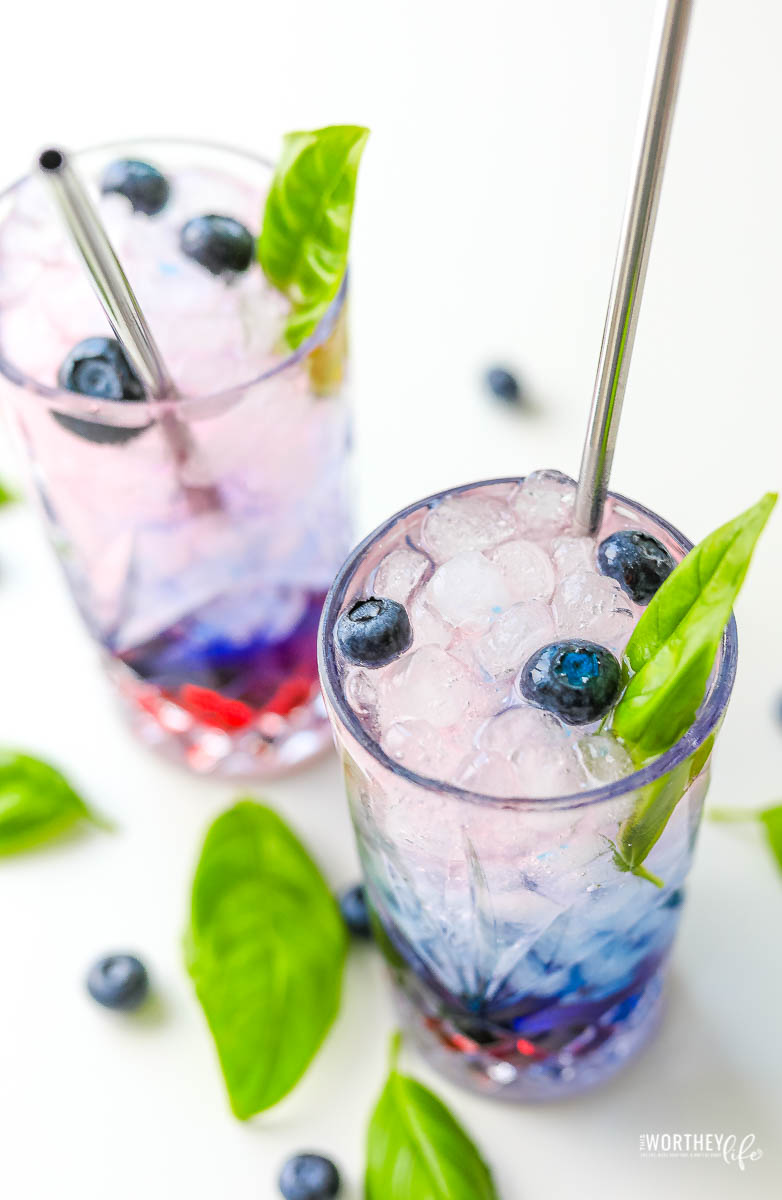 How To Make Strawberry + Blueberry Simple Syrup:
Place a medium saucepan over med-high heat, add a cup of granulated sugar, and a half-cup of sliced strawberries with the green stem removed and a half-cup of ripe blueberries.
Bring the mixture to a boil and mash the berries using a table fork or a potato masher to release the juices, let the mixture boil for another minute.
Remove the saucepan from heat and cover with a tight-fitting lid, let time mixture steep for 20-minutes.
Strain the syrup into a Mason-style jar and screw on the lid. This can be stored in the fridge for up to two weeks.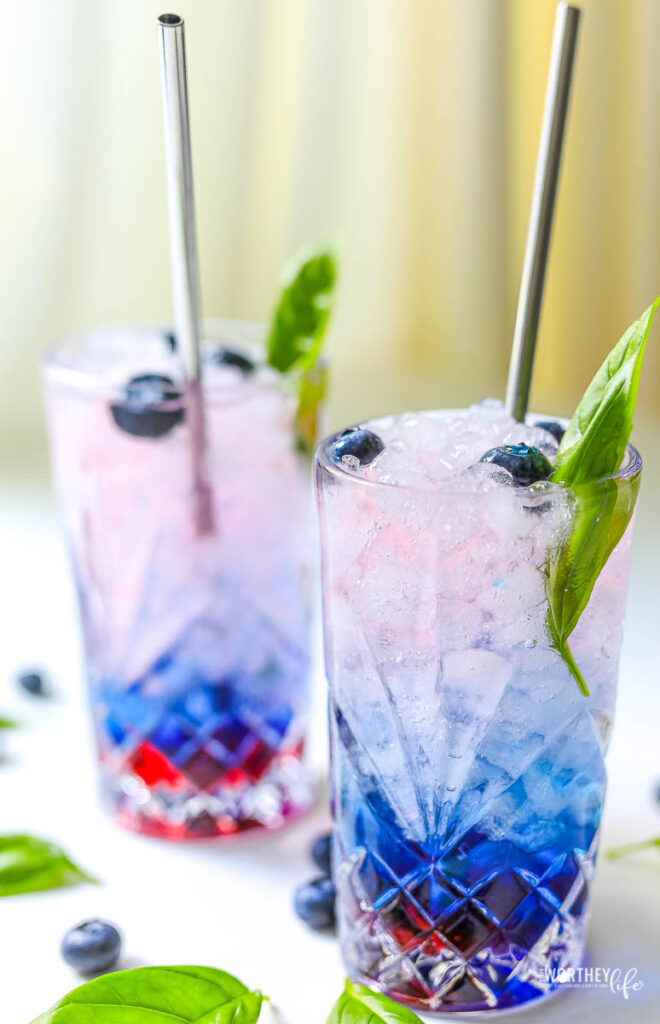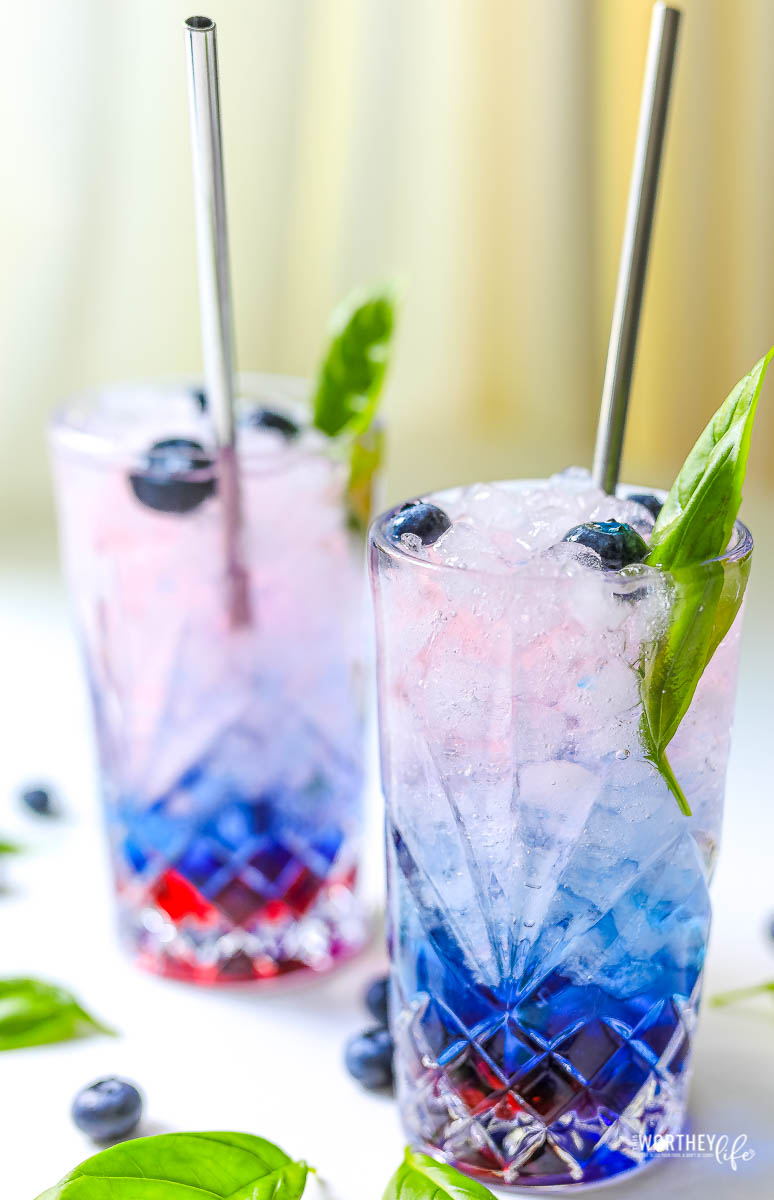 With our Red + Blue Berry Cocktail cocktail in hand, you're all set for the July 4th weekend. And as always, if you make this cocktail (and there's no reason not to), come back and drop a line, we'd love to hear from you!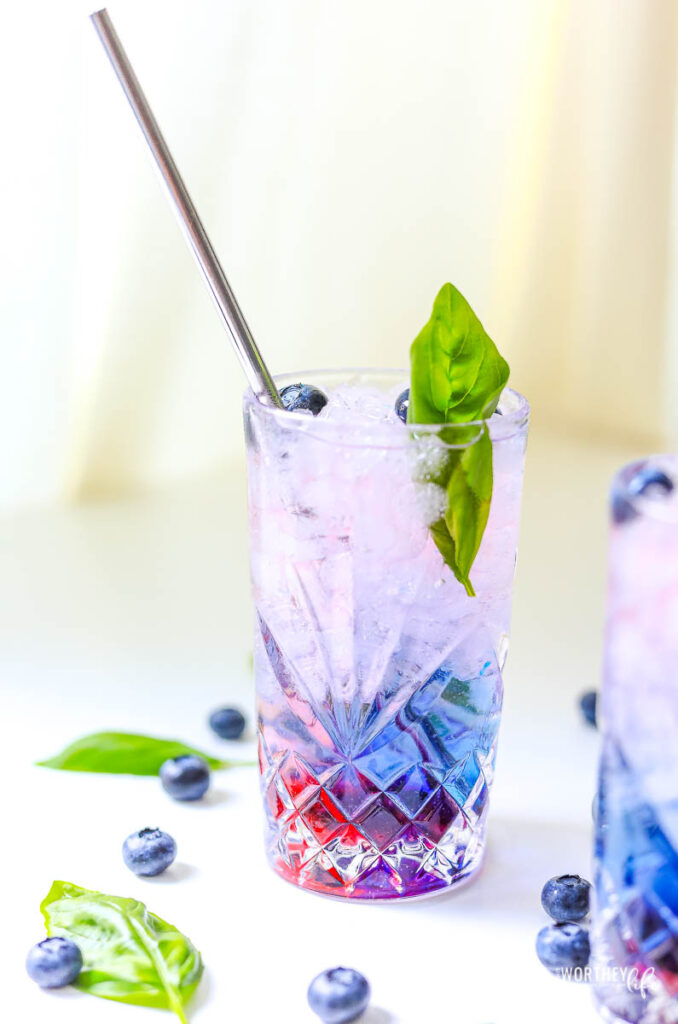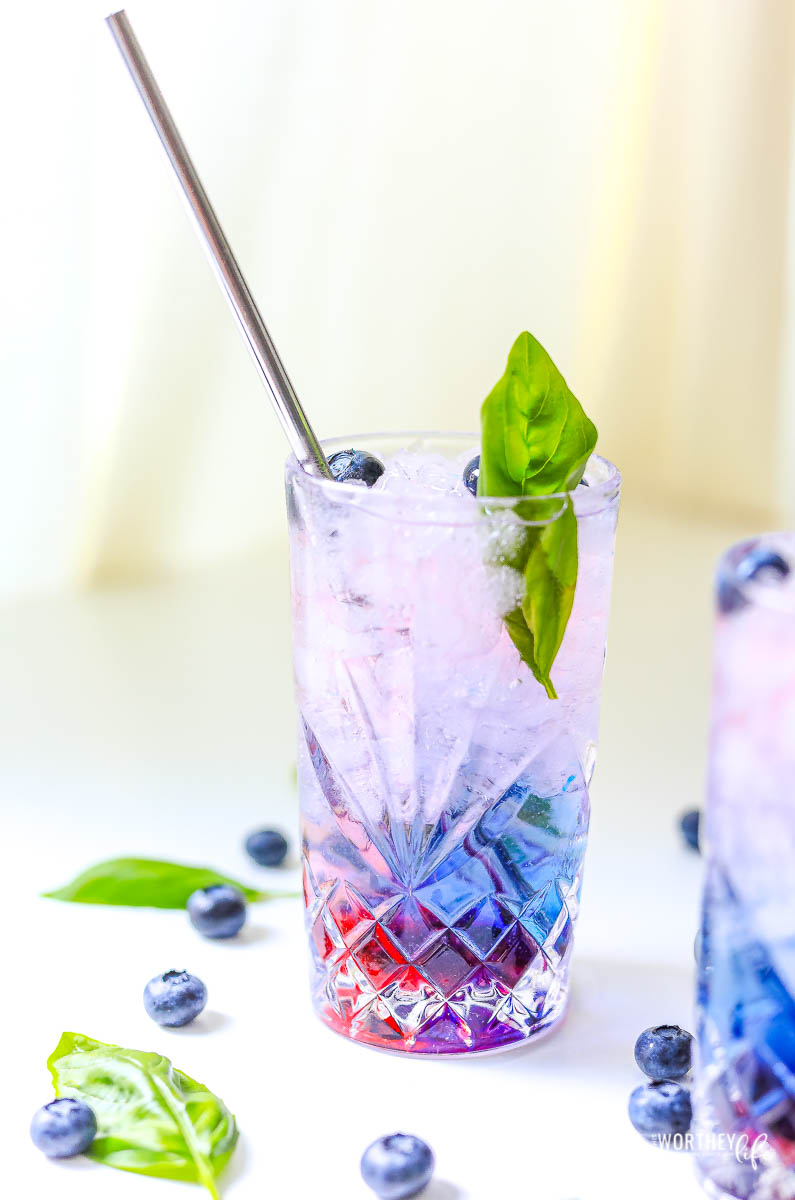 Find more patriotic cocktails to try for the 4th of July:
Celebrate Red, White and Blue Drink
Red, White & Boom Firecracker Cocktail
Sweet Star-Spangled Vodka Margarita
Summer drinks to try:
Mocktail Idea | Blueberry Lemonade Mocktail
Two Summer Cocktail Ideas Using Jameson + Malibu