Get the ultimate bucket list for dogs and their owners. Download a free printable of bucket list adventures for dogs, plus the best dog treats.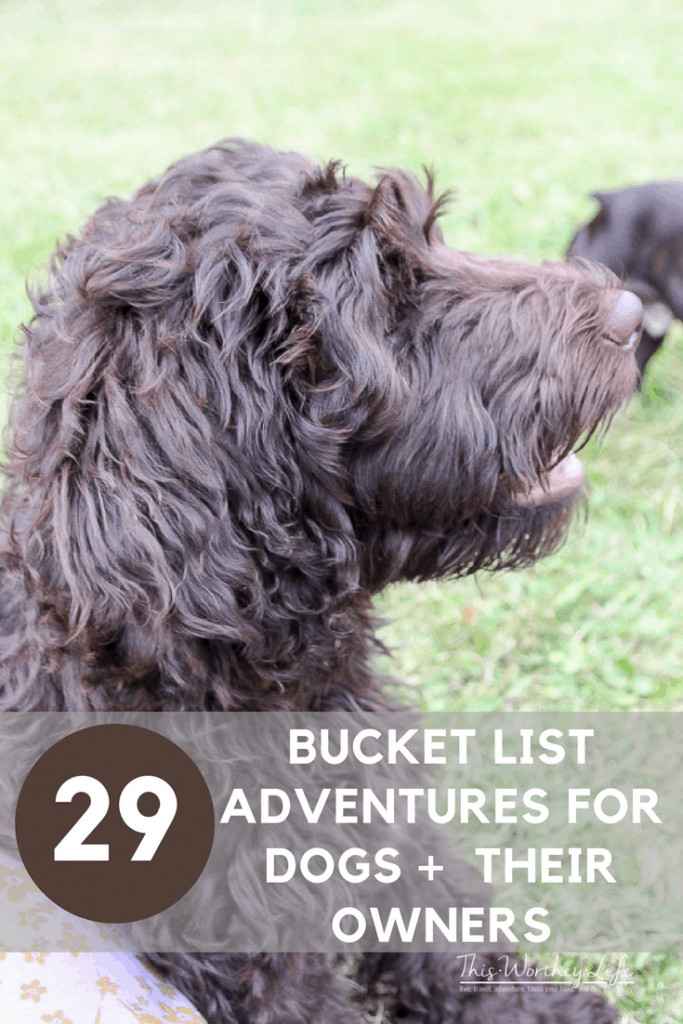 29 Bucket List Adventures for Dogs + Their Owners
Taking an adventure with your dog is an excellent way to create special bonding time, as well as new memories for you and your best friend.
We recently brought home an adorable chocolate labradoodle, affectionately named Chance. These past six weeks, we've spent time bonding with him, establishing routines, and giving him a lot of love!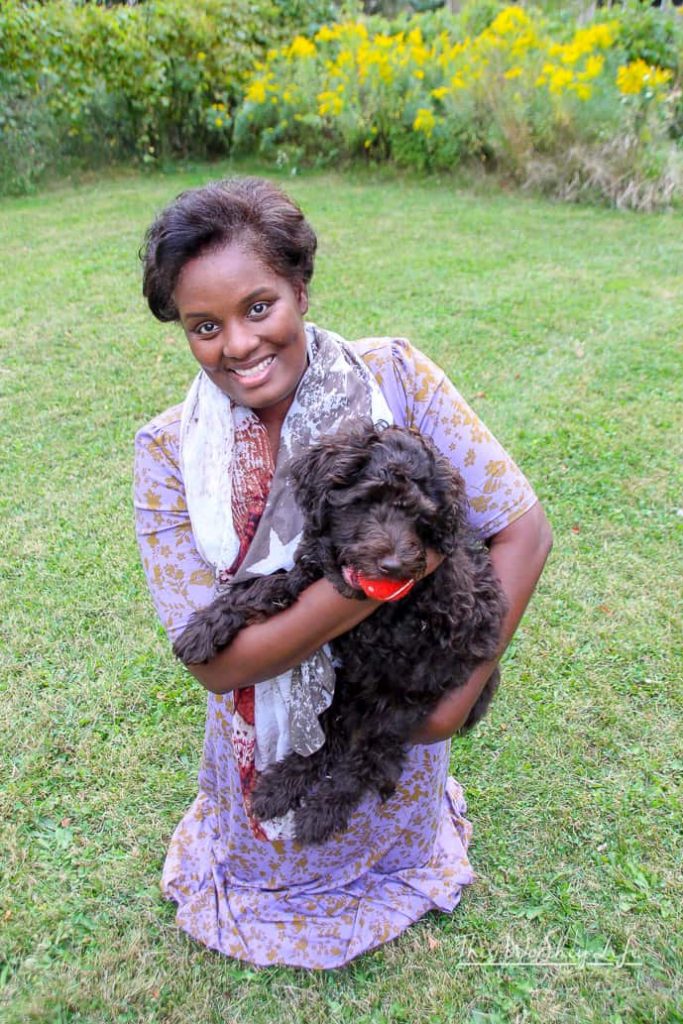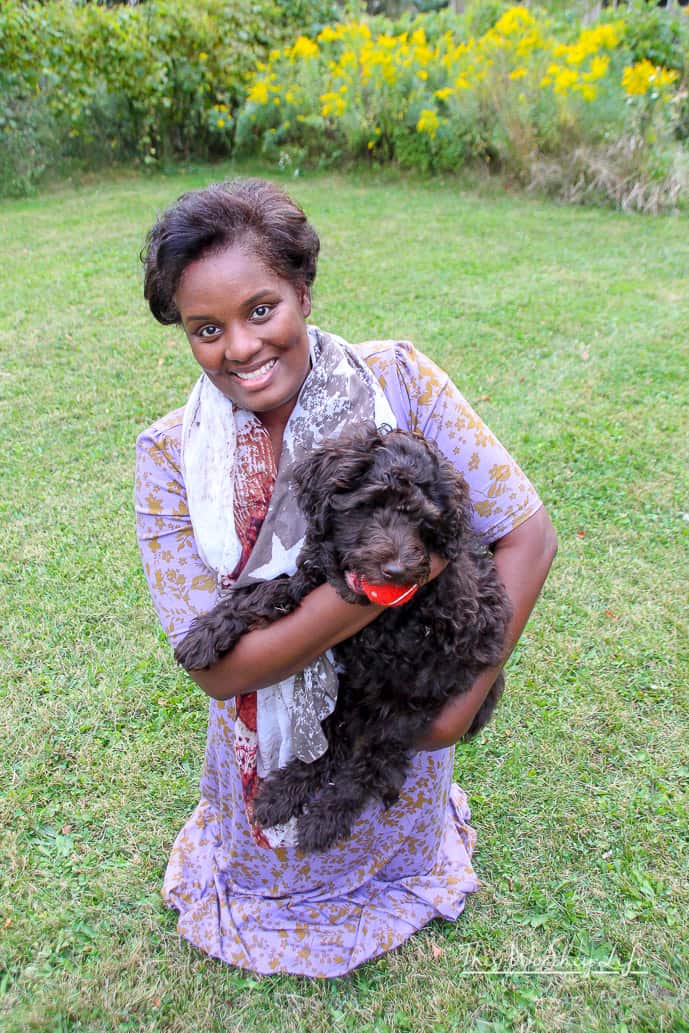 And, of course, all the treats in the world! Chance LOVES treats. And he knows when you're about to hand him one. When I walk over to the cabinet, he immediately comes, sits down, and patiently waits for a treat!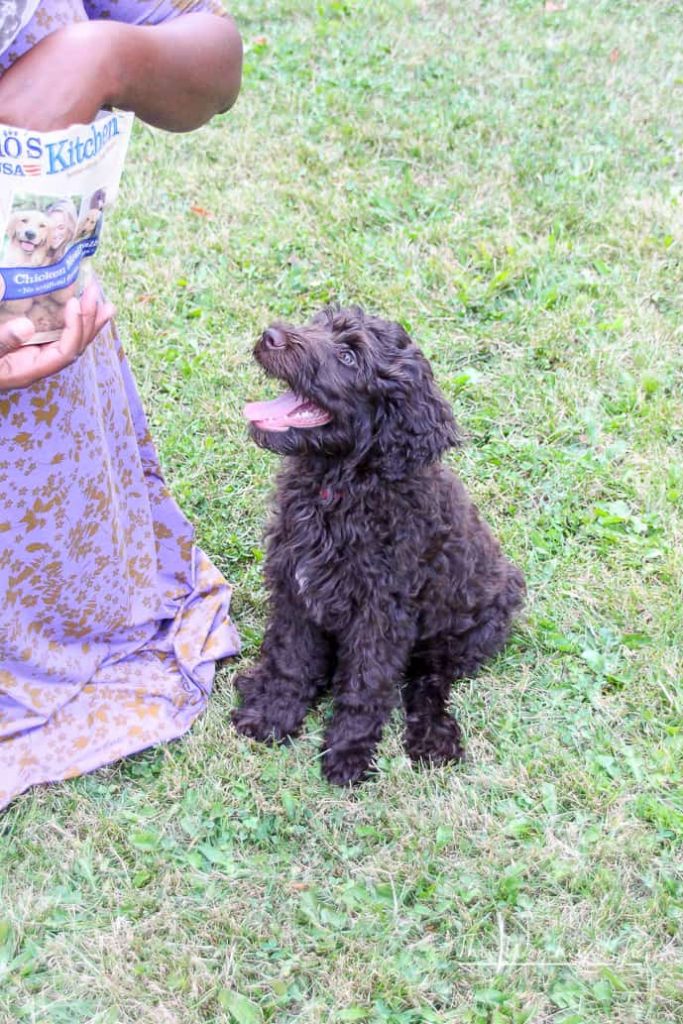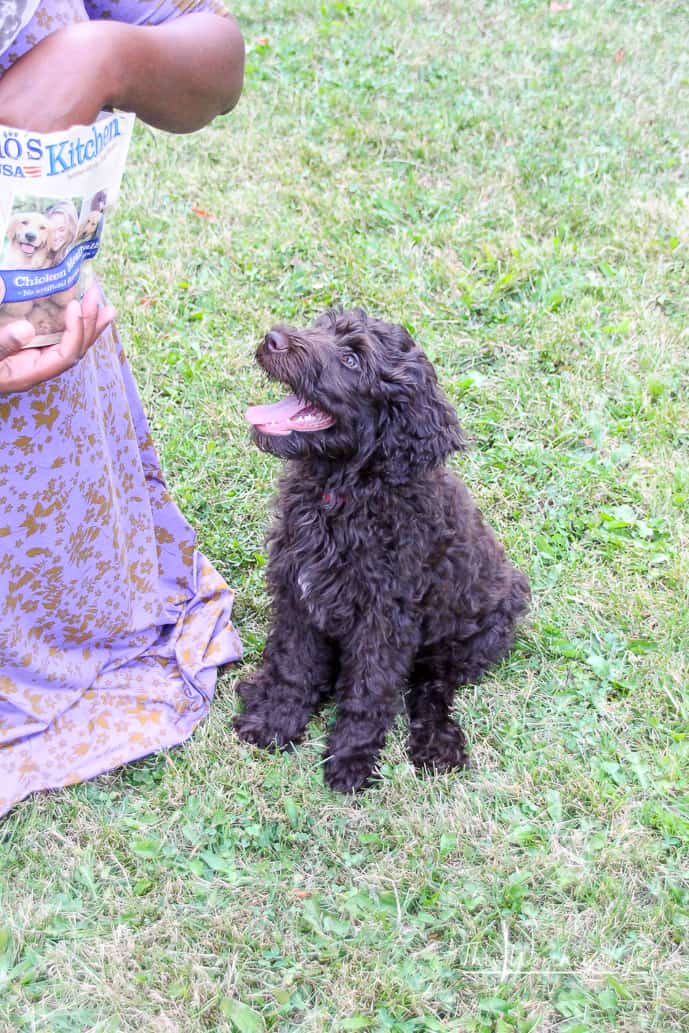 As he grows, we're learning more and more about what he likes, including food and treats. We care about what we eat, so why shouldn't we feel the same about our pets? Our pets are part of our family, and we want to keep them healthy, active and give them the best life possible.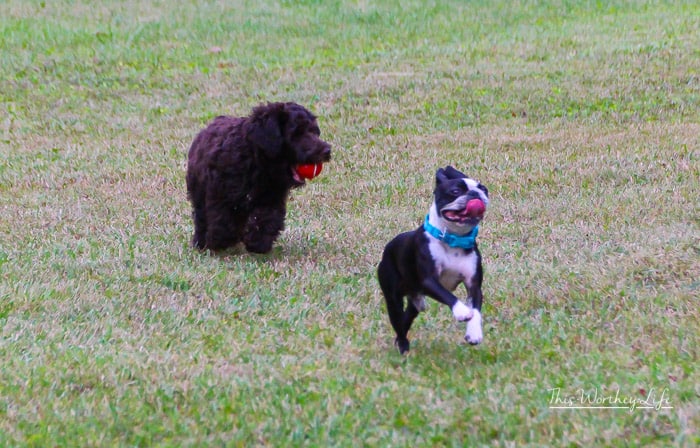 Chance, and our Boston Terrier, Goku, love chasing each other around the yard, going for walks, and soaking up attention from all of us.
We put together a list of fun adventures you can have with your dog to create special bonding time.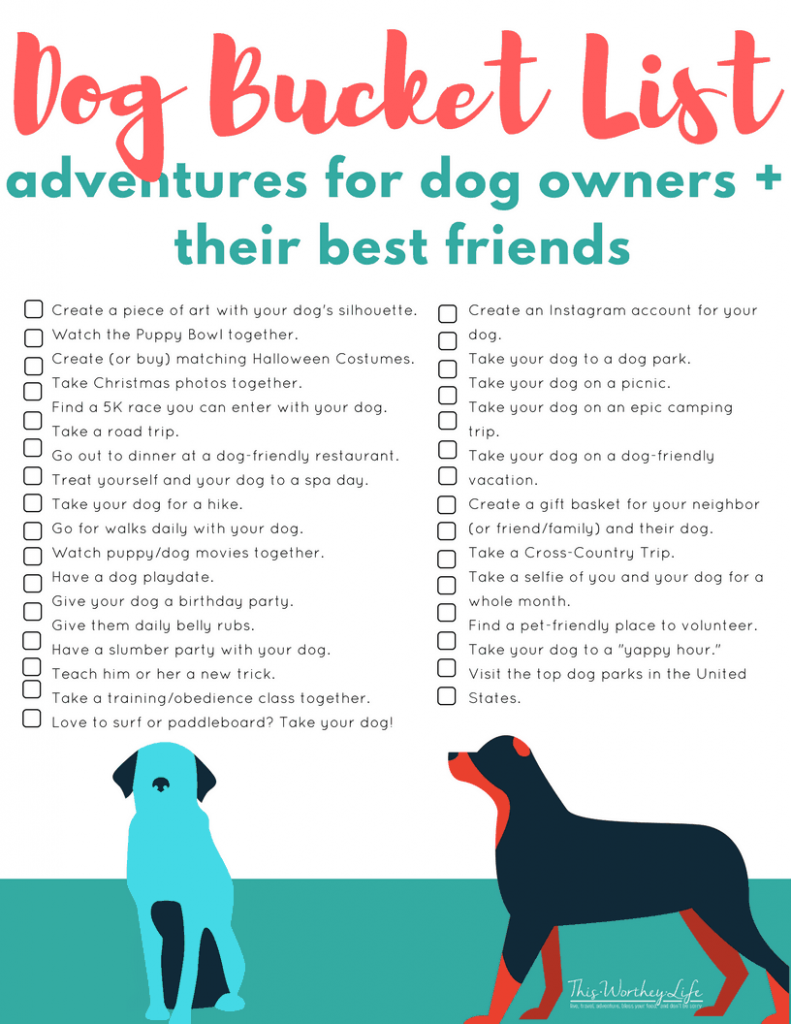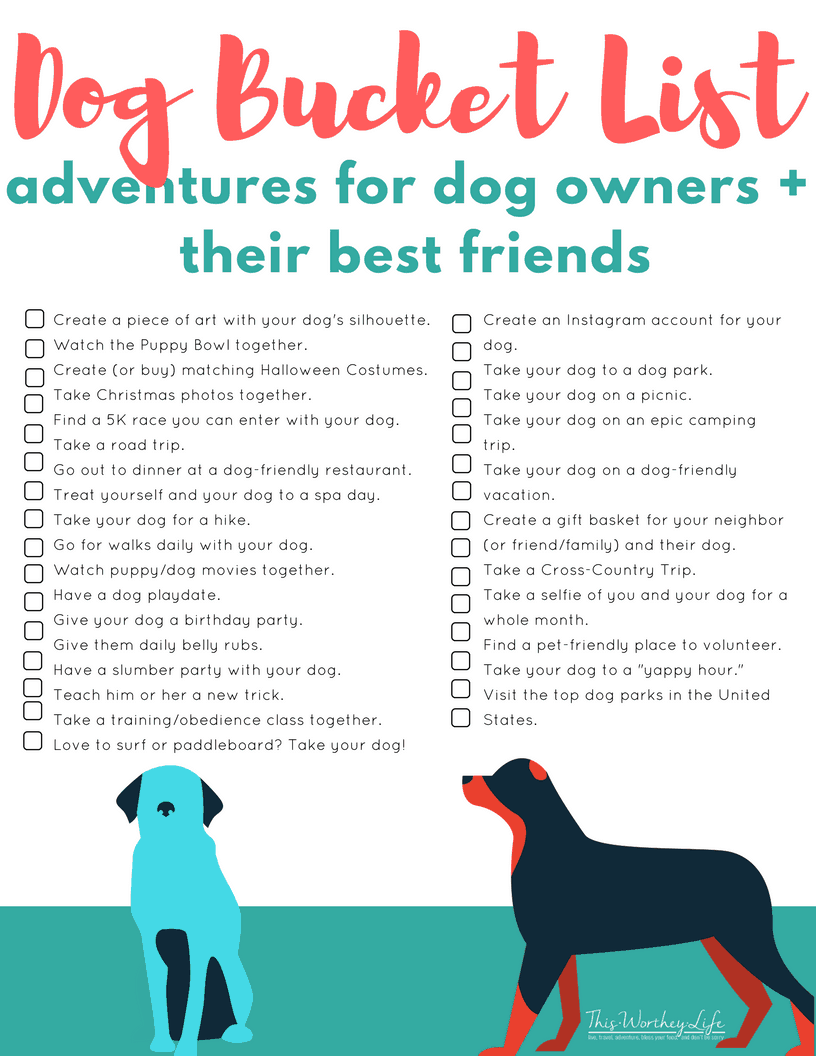 Bucket List Adventures for Dogs
Create a piece of art with your dog's silhouette.
Watch the Puppy Bowl together.
Create (or buy) matching Halloween Costumes.
Take Christmas photos together.
Find a 5K race you can enter with your dog.
Take a road trip.
Go out to dinner at a dog-friendly restaurant.
Treat yourself and your dog to a day at a pet-friendly spa.
Take your dog for a hike (look for State and National Parks in your area).
Go for walks daily with your dog to establish a routine and bonding time.
Watch puppy/dog movies together. (Hotel for Dogs, Marmaduke, and Air Bud are some of our favorites.)
Have a dog playdate.
Give your dog a birthday party each year.
Give them daily belly rubs. Our labradoodle LOVES this!
Have a slumber party with your dog. Our 12-year-old has done this a few times over the summer, and he and the dogs had a blast.
Teach them a new trick.
Take a training/obedience class together.
Love to surf or paddleboard? Take your dog!
Create an Instagram account for your dog. You can follow Chance's Instagram account here.
Take your dog to a dog park. They will LOVE this!
Take your dog on a picnic.
Take your dog on an epic camping trip.
Take your dog on a dog-friendly vacation.
Create a gift basket for your neighbor (or friend/family) and their dog.
Take a Cross-Country Trip.
Take a selfie of you and your dog for a whole month.
Find a pet-friendly place to volunteer.
Take your dog to a "yappy hour."
Visit the top dog parks in the United States.
What are ways you bond with your dog? And what type of dog do you have? Drop me a line below; we would love to hear from you (and your doggy)!
Find more dog resources below:
5 Ways To Love Your New Puppy With Health + Happiness
New Puppy Essentials Checklist + FREE Printable
18 Reasons Why Dogs Are Magical + Why You Need One