These easy Budget-Friendly Freezer Meals allow you to combine both cost-saving measures and freezer meals to stretch your budget further and save time!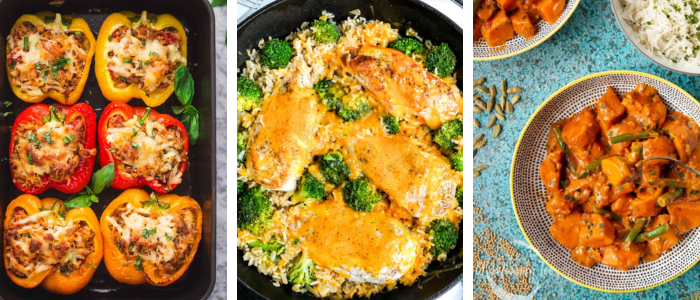 30+ Easy Budget-Friendly Freezer Meals
These days, we do all we can to stretch our budget as far as we can.
From making lists, clipping coupons, and shopping the grocery sale papers, every little bit helps.
Once a meal is cooked, we want to get the most out of it.
We also want to save what precious spare time we have. That's where freezer meals come in.
If you haven't done freezer meals, you don't know what you are missing out on!
There are several ways in which you can do freezer meals.
One way is cooking double on a night when you are already cooking. Enjoy a meal and then freeze the other half for another dinner later.
Or, you can take a day and spend it cooking meals and freezing them to save you time on busy nights when there is no time to cook. You can thaw and heat.
You can also mix up partial ingredients to make cooking a meal easy and less time-consuming later.
By combining cost-saving measures and freezer meals, you can stretch your budget further and save time in the kitchen!
Are you ready to give it a try?
Need a little inspiration to get you started? In the collection below, we are featuring easy Budget-Friendly Freezer Meals your family will love.
But wait! Before we get to this roundup of recipes, we would like to share a few of our family's favorite budget-friendly meals to turn into freezer meals!
Look at these easy meals; you can turn them into freezer meals!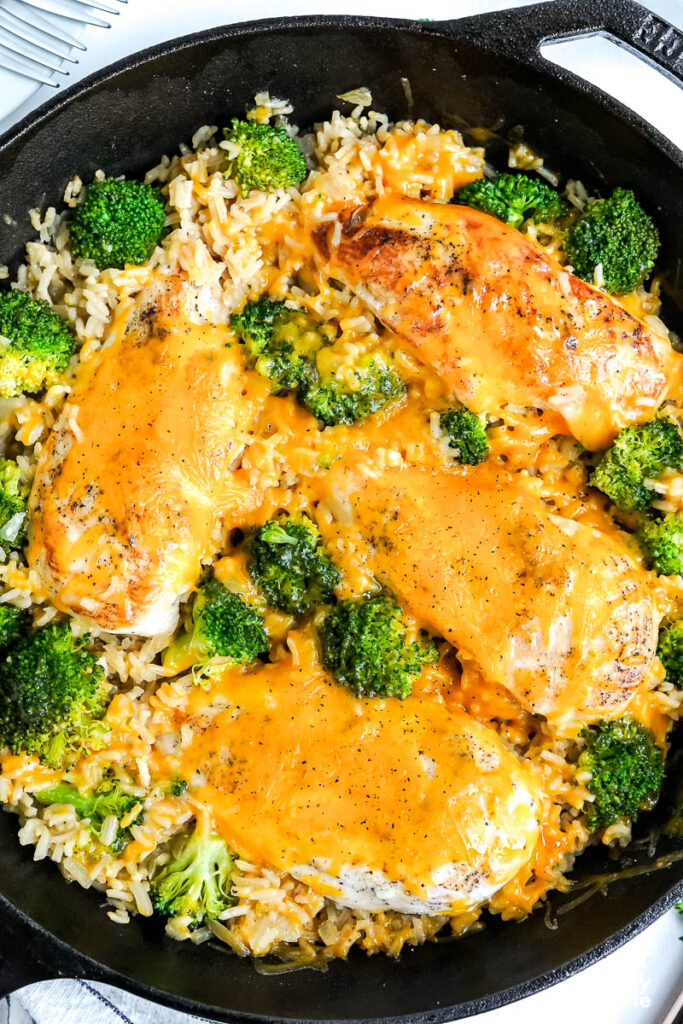 Chicken and Broccoli over rice is a super easy dinner idea to make, plus it's freezer-friendly.
If you make this budget-friendly meal, remember you can freeze this skillet recipe, but the rice and Broccoli will be much softer in texture.
If you are okay with that, go right ahead and freeze for 1-2 months. Then thaw in the fridge overnight and reheat in the oven-covered or microwave.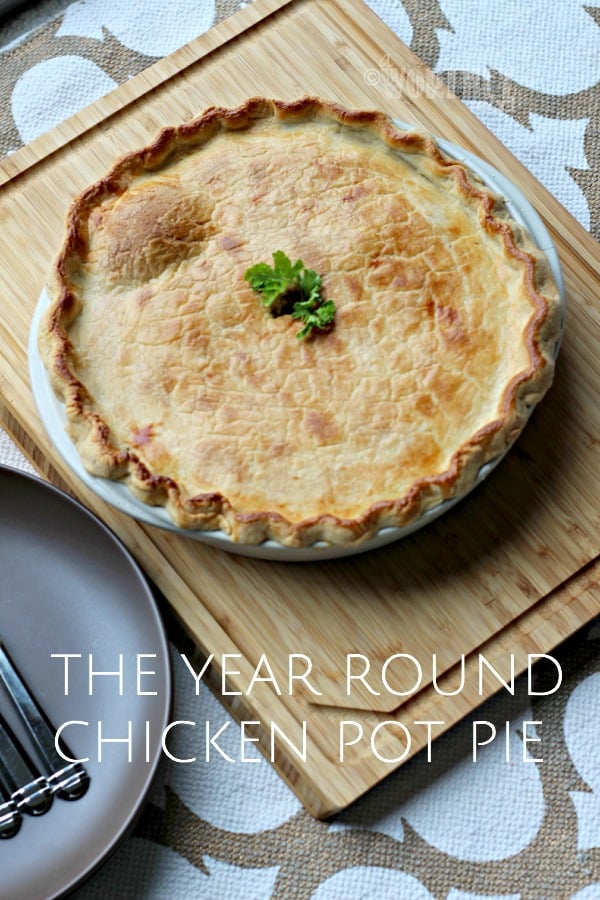 Homemade Chicken Pot Pie is wholesome comfort food all families readily enjoy.
We love our homemade Chicken Pot Pie recipe because it is very versatile, along with being freezer-friendly.
Homemade chicken pot pie is SO much better than store-bought! Not only do you have the delicious flavor, you know the ingredients are healthy and wholesome.
For ingredients, we use mainstays such as chicken, potatoes, carrots, and whatever veggies are in season for different taste/flavor variations.
Cook it up and have for a delicious supper or put it together and freeze it for a delicious meal you can pop in the oven and enjoy later.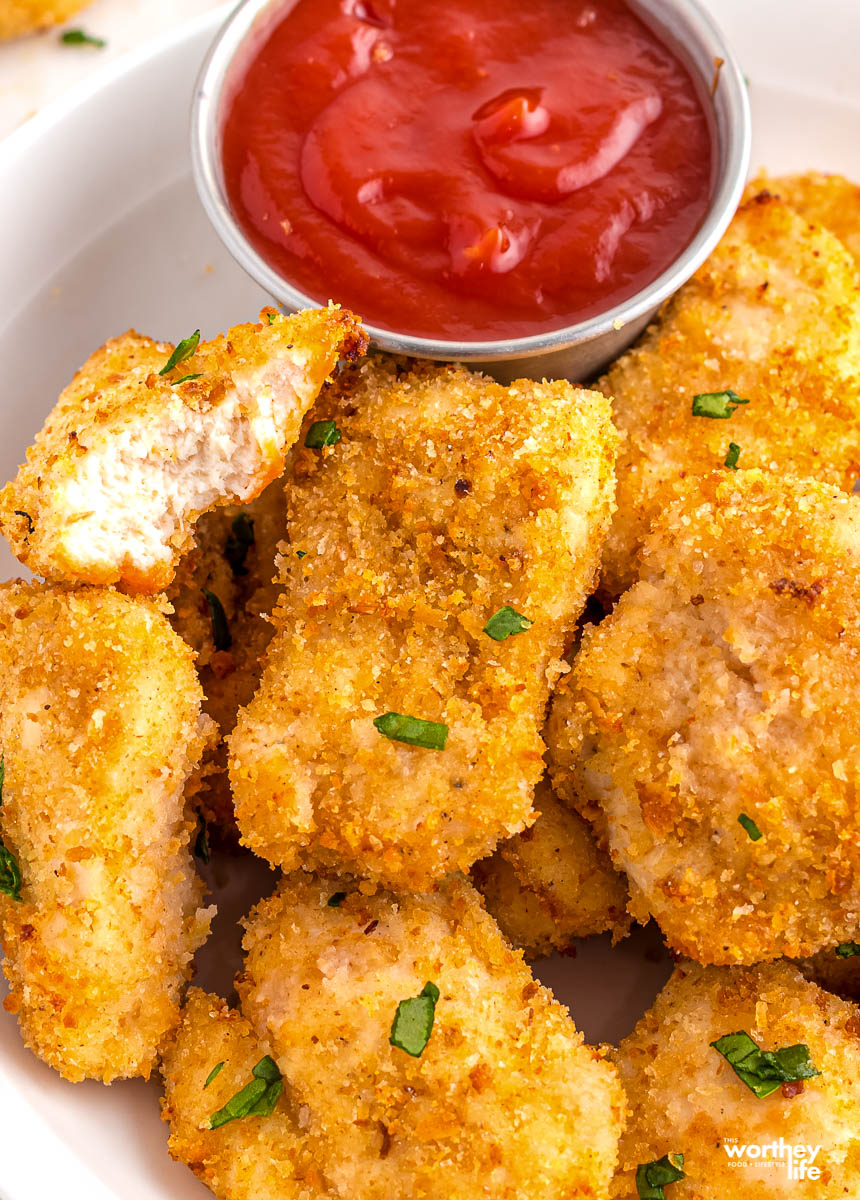 Chicken nuggets are another family favorite, especially with the kids. But, instead of buying chicken nuggets from the store, we love to make Air Fryer Chicken Nuggets.
Traditionally, chicken nuggets are deep-fried in loads of oil. But cooking chicken nuggets in the Air Fryer removes the unhealthy oil and allows the authentic flavor to shine through.
Each nugget is crispy on the outside yet juicy and tender on the inside.
When making the recipe, I like to make a few extra and then freeze them for later. If the kids need an impromptu snack or lunch, remove and reheat!
The best part is you can make delicious homemade chicken nuggets at a fraction of the cost you would pay for frozen ones from the grocery store!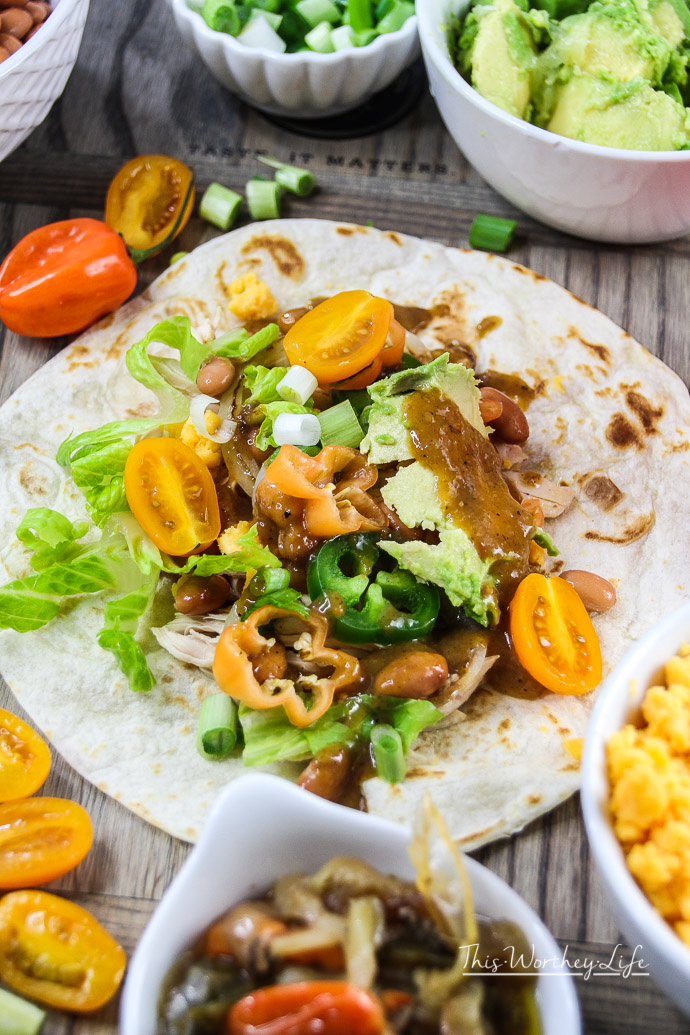 Tacos are always a favorite meal, and our Instant Pot Shredded Chicken Tacos are both budget- and freezer-friendly!
Using our Instant Pot, we could cook a whole chicken in 25 minutes.
This translated into getting dinner on the table in no time flat.
The chicken comes out juicy and tender. To create your tacos, use the chicken and top with your favorites, such as shredded cheese, sauce, tomatoes, onions, peppers, avocados, etc.
We store whatever chicken we don't eat in a freezer bag for up to 2-3 months in the freezer.
It makes it super handy to take out for another delicious taco dinner whenever the urge strikes.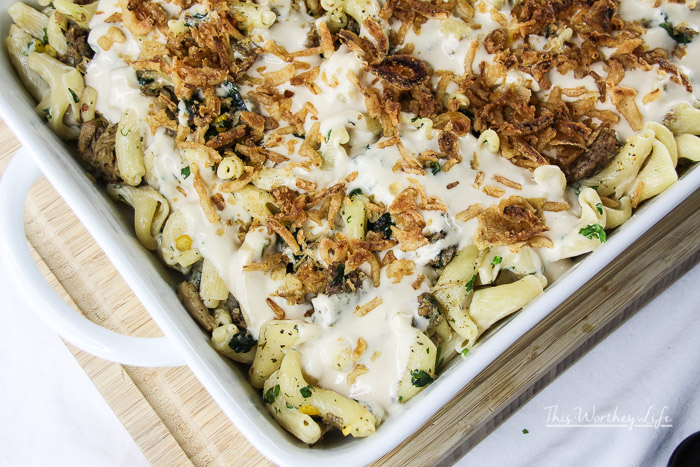 Our Campanelle Pasta is a delicious meal you can have on the table in 30 minutes.
It features pasta, sausage, chicken and uses the Instant Pot as a helping hand.
This was an improvised recipe that came out of necessity but has quickly become a family favorite!
And it's no wonder! The flavors meld together for a mouth-watering delight worthy of second helpings.
This recipe stores well in the fridge for 3-4 days.
You can also freeze it, but the vegetables and the sauce don't freeze and thaw very well from frozen.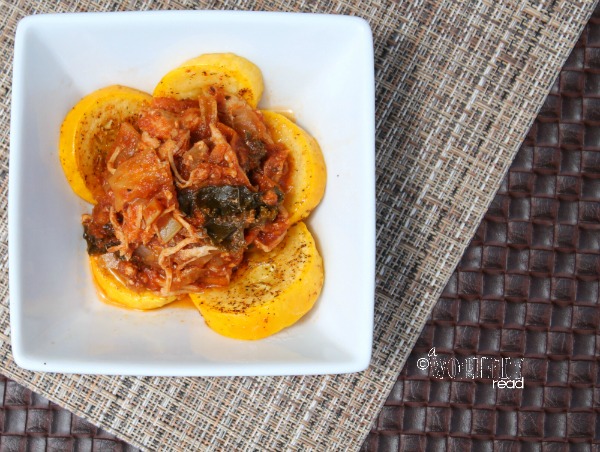 Slow Cooker Chicken Harvest is a delicious stew that is easy to make in the slow cooker.
Not only does it give you an easy delicious meal at the end of the day, the aromas wafting through your home are enough to make your tummy growl!
Serve on a bed of squash for the ultimate in deliciousness.
Store the leftovers in the freezer for a delicious meal at another time.

Keep reading below for more easy Budget-Friendly Freezer Meals!
*Depending on where you live and the continuing rising costs of food, your final cost may vary.
30+ Easy Budget-Friendly Freezer Meals
In this mouth-watering collection of Easy Budget-Friendly Freezer Meals you will see that by combining both cost-saving measures and freezer meals together, you can stretch your budget further and save time!
Disclaimer: This list of recipe ideas was curated before the recent inflation costs.