Homemade Sugar Scrub is a wonderful treat for yourself, but even better to gift to your friends. This Candy Corn Homemade Sugar Scrub is the ideal gift for the Halloween lover on your friend's list. With a quality scrub recipe at the base and this color-coding design, it's a super fun project to make and gift!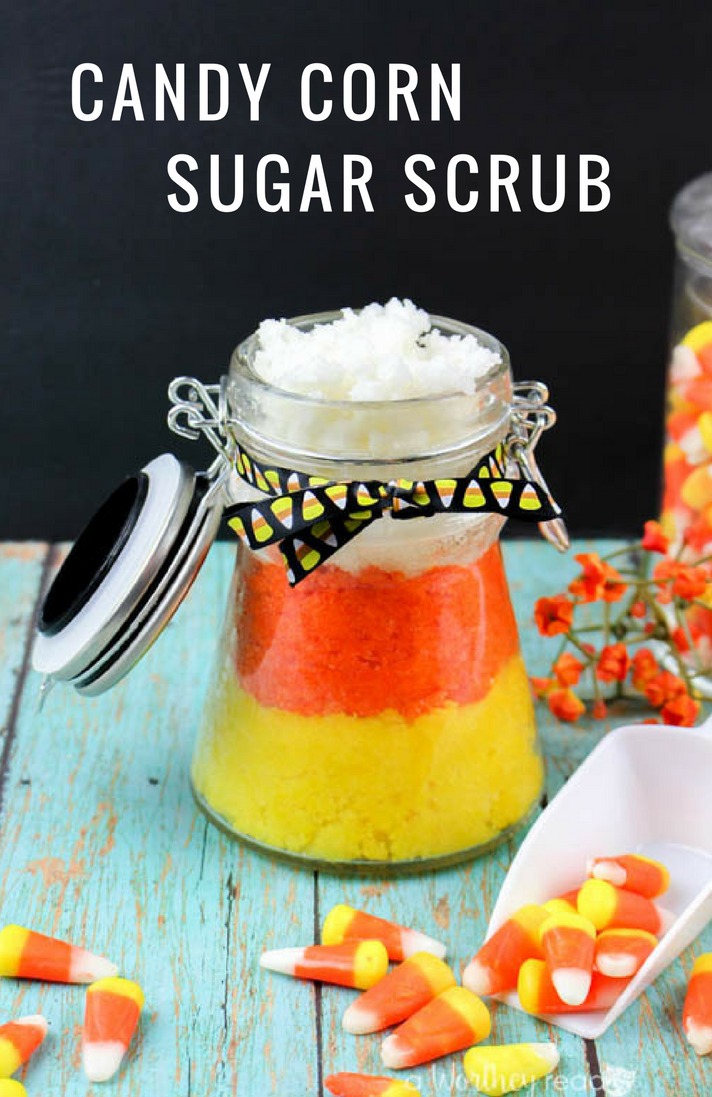 Candy Corn Homemade Sugar Scrub
You know those popular brands of sugar scrubs out there are amazing, but boy do they cost a lot of money. When I discovered how easy it is to make a homemade sugar scrub, I knew that it would become something I would keep in my routine on a regular basis. After experimenting with recipes, this one has become a favorite base for creating not just homemade sugar scrub for myself, but also a great gift for my friends and family.
You can store this Candy Corn Homemade Sugar Scrub in any container, but with the beautiful colors, I prefer using a small mason jar or lidded glass jar like shown. This allows you to stack the layers in and make it beautiful on its own without any further embellishment.
This homemade sugar scrub recipe makes approximately 1 1/2 cups. That is ideal for one gift, or for your own personal use. You can easily adjust ingredients to double or triple batches to give to more than one person.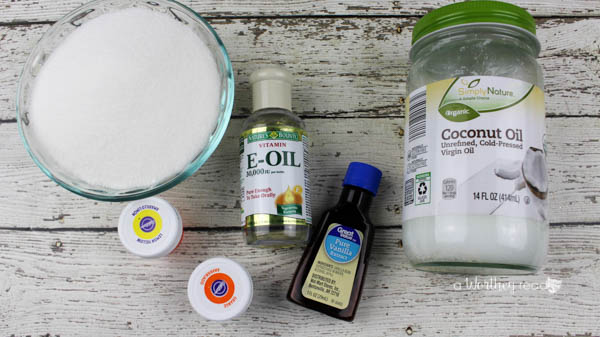 Ingredients:
1 1/2 cup granulated sugar
1/2 cup coconut oil
1 teaspoon vanilla extract or 3-4 drops vanilla essential oil
4 drops Vitamin E oil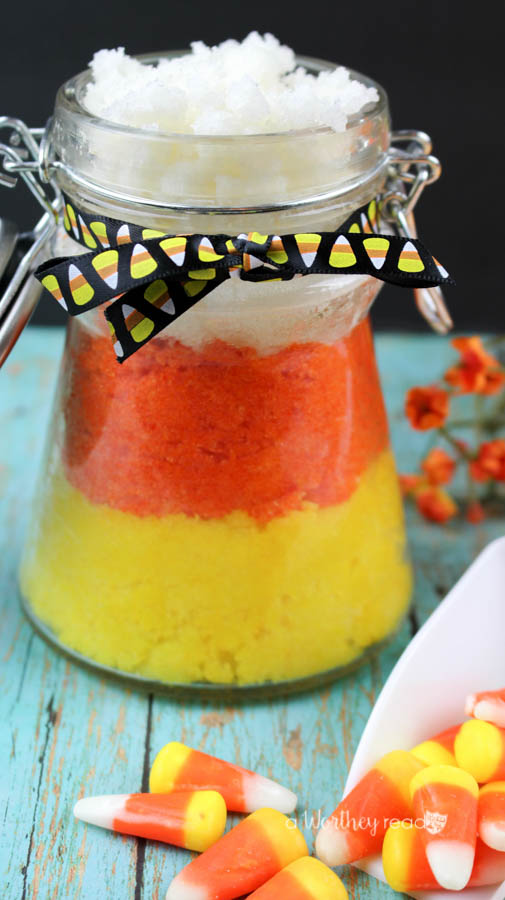 Directions For Preparing:
Add the sugar, vanilla, vitamin E oil, and coconut oil in a bowl and stir to mix well.
Divide the mixture evenly into three small bowls. Set aside one bowl (this will be the white section of the candy corn scrub).
To the second bowl, add a small amount of orange food gel with a toothpick and stir to incorporate. Add more color, if needed, until you achieve your desired shade of orange. Set aside.
Add a small amount of yellow food gel to the third bowl and stir to mix well. Add more color, if needed.
Transfer to an airtight container by adding the yellow mixture on the bottom. Next, layer the orange sugar on top of the yellow mixture. Finally, add the white sugar mixture last (on the top) and seal with a lid. Store for up to 3 months.
If you're a candy corn fan, be sure to check out these 20 DIY Candy Corn Projects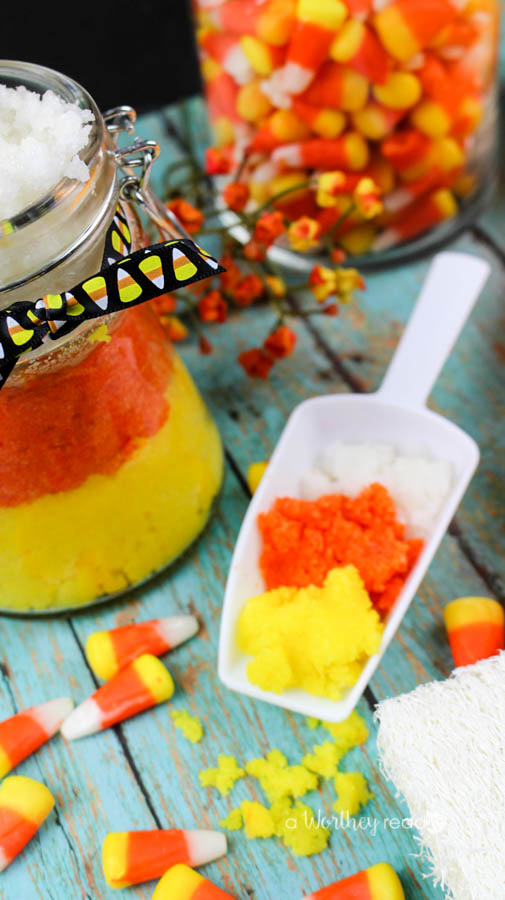 Directions on how to use this Candy Corn Homemade Sugar Scrub
Wet your skin in the shower and generously apply the candy corn sugar scrub. Enjoy the sweet vanilla aroma!
Massage your skin in a circular motion. This allows the sugar granules to gently exfoliate and the coconut oil to moisturize your skin.
Rinse with warm water and pat dry.
Apply your favorite skin moisturizer.
I know that this candy corn themed homemade sugar scrub is going to be a huge hit. Not only will you love using it, but any friends you gift this to will be coming back asking for the recipe over and over again.
More Homemade Beauty Products: