This Christmas Celebration Free Printable Packet is a great way to add some holiday cheer to your home!
Decorating your space with holiday cheer is one of the best parts of the season!
If you're looking for even more holiday printables, check out these 50+ Free Christmas Printables!
You can never have too many printables for Christmas!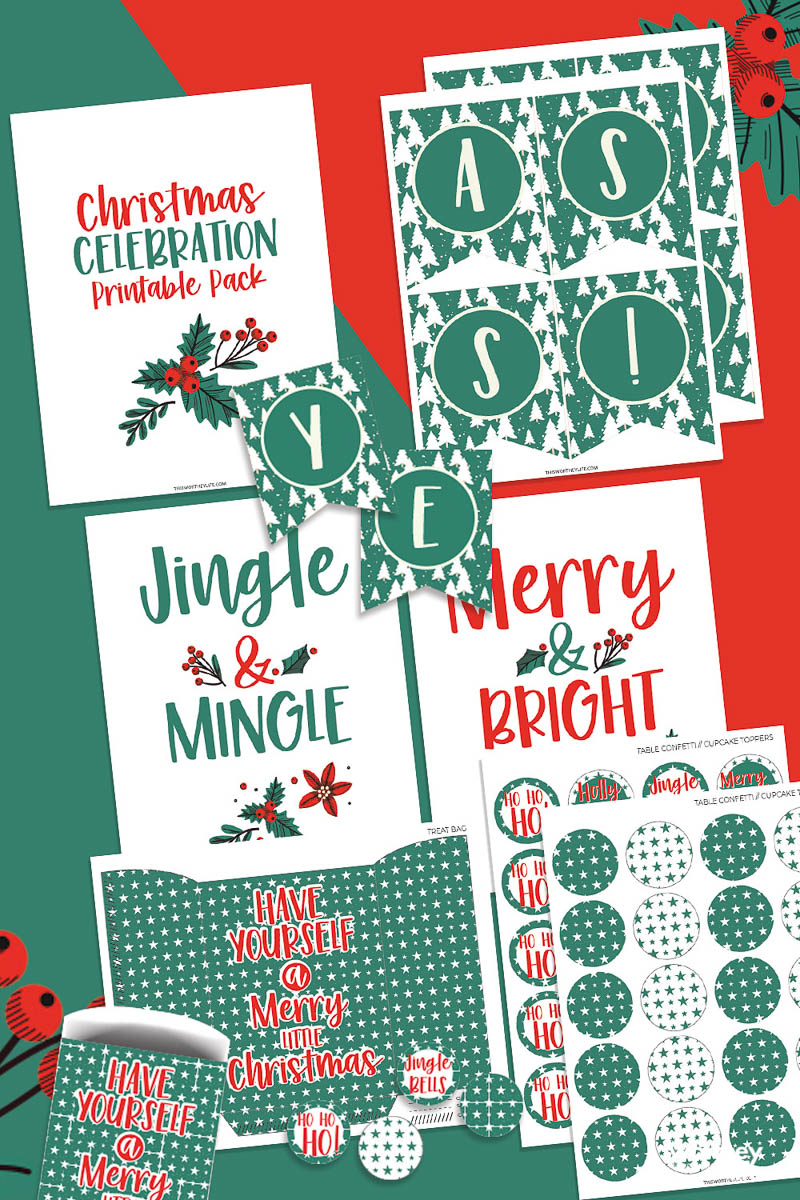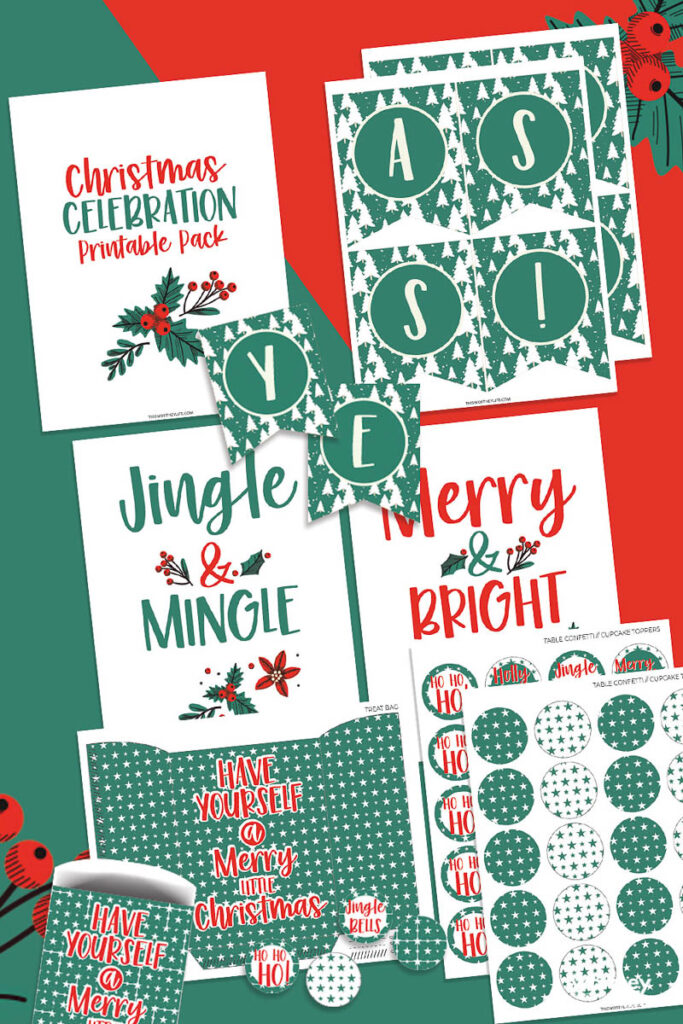 Christmas Celebration Free Printable Packet
Free printables are always the best. Being able to download this Merry Christmas printable pack is the perfect way to not have to go outside to the stores or battle the cold weather as well.
If you want to add some holiday cheer to the house or to your gifts, this printable is what you need.
What I love most about this fun holiday printable is it's perfect for a holiday celebration right at home.
There are so many pressures and stresses of the Christmas season making you think you have to go over the top with everything when it isn't even the case!
Use this printable as a way to add some holiday cheer in a fast and efficient way.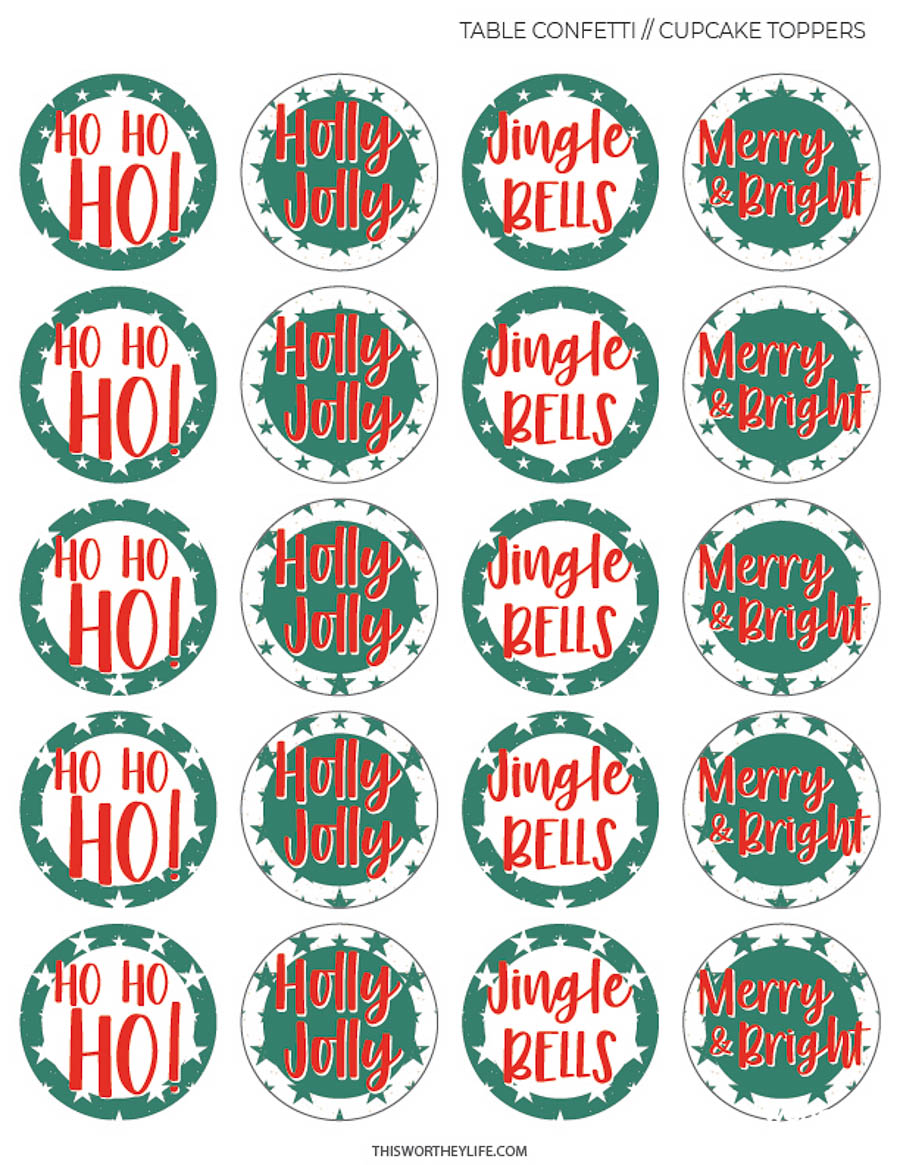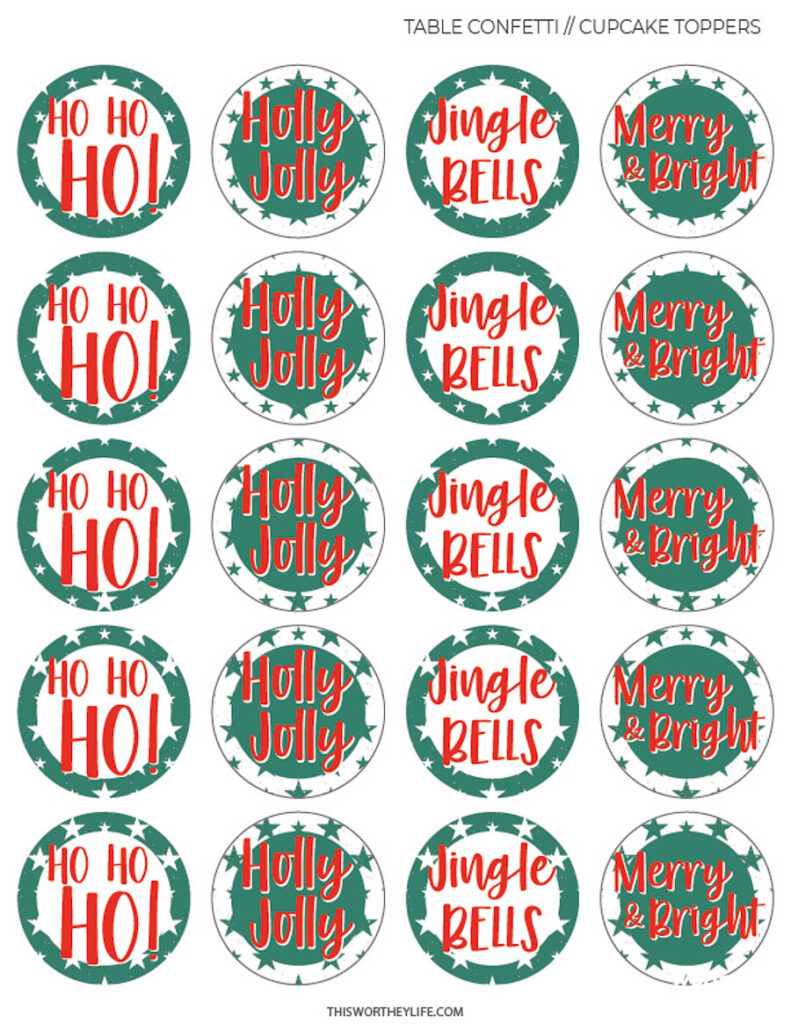 Ways To Use This Christmas Holiday Printable
You can use this packet of printables any way that you want. But if you're asking me – I do have some ideas! Here are a few ideas on how you can use this Christmas Celebration packet printable.
Print out for your next holiday party. Keep it low-key and festive. You can easily print out these decorations for a family party or a simple party at home with the kids. Remember – it doesn't have to be anything over the top to make it fun.
Use these to decorate a small space. These would be perfect for letting the kids take over and decorate. They can easily cut out, hang up, and find little places to stick all the decorations all over the house. This would be a good holiday activity to keep them busy and get them even more excited.
These are just a few ways that you can get everyone in the holiday spirit!
Don't forget to print out your Christmas Party Celebration Pack!
This is a fun way to get decorations for FREE and quickly, too!
More Christmas Ideas for the Family