Are you needing some family tradition for Christmas Ideas? We've got you covered! There are so many great ideas on ways that you can create family memories for holiday times. Use this fun printable to get excited and geared up! Doing activities during the holiday season is all about having fun and making new memories!
Find free printables in this post: 50+ Free Christmas Printables for Happy & Merry Holiday Fun! There are so many great holiday activities.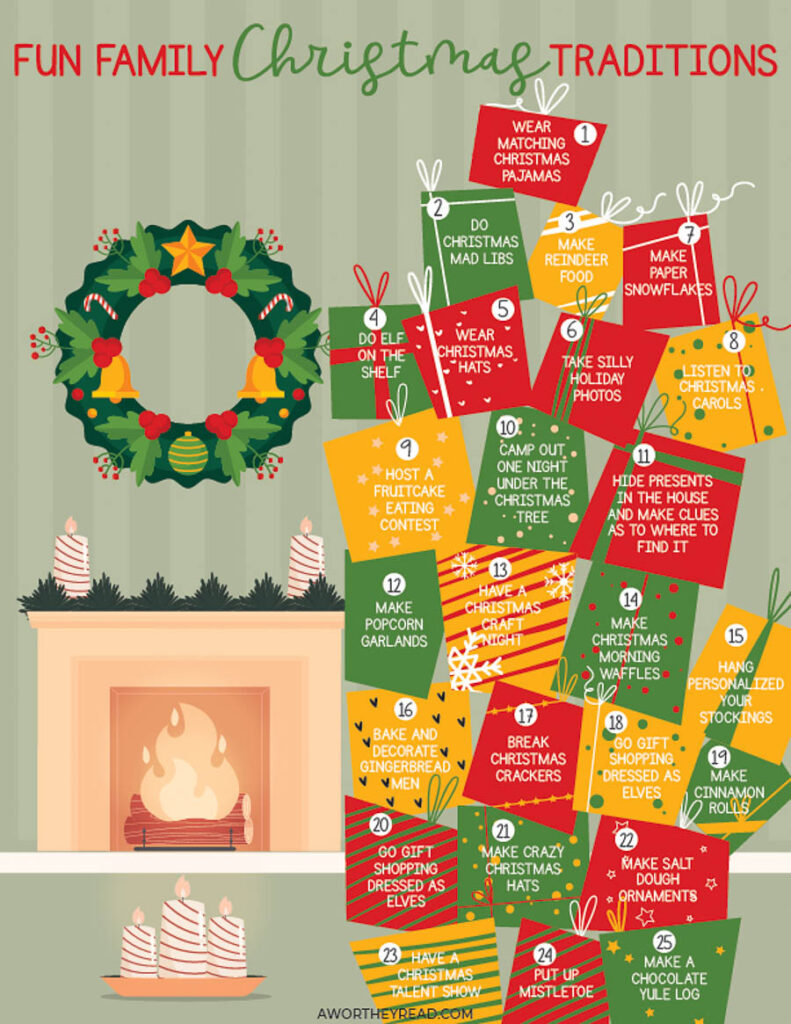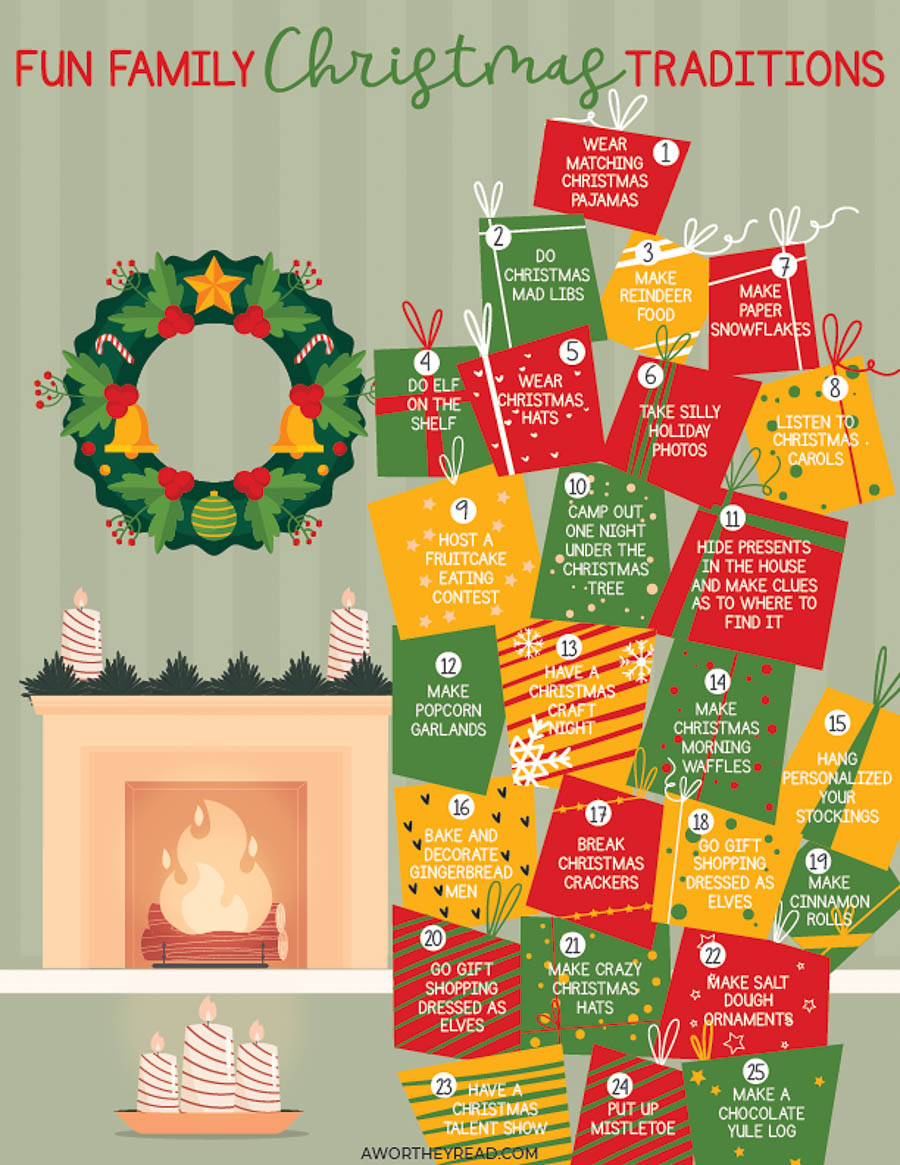 25 Family Tradition for Christmas Ideas
With 25 days from the start of December to Christmas, why not use each day to make fun new family memories? This list of ideas is great for families and kids of all ages and a super simple way to do something new and exciting each and every day.
What are some fun family traditions to start and do during the holiday season?
There are a ton of great ways to have fun as a family but these are just a few that you can easily do.
And the list just goes on and on. The great thing about making these holiday memories is that none of them are hard to do!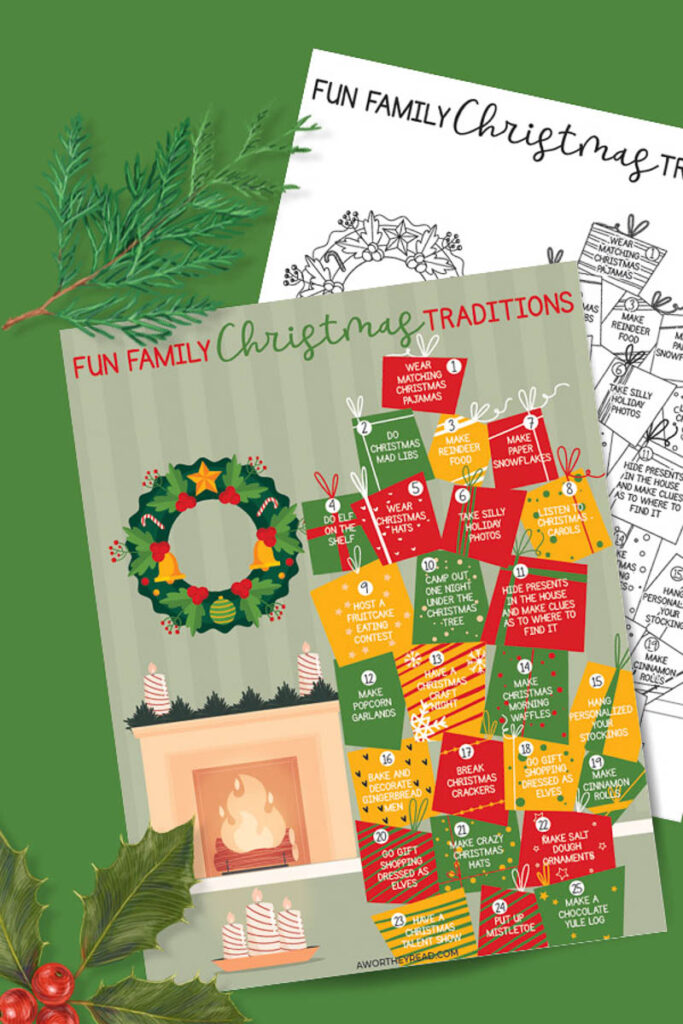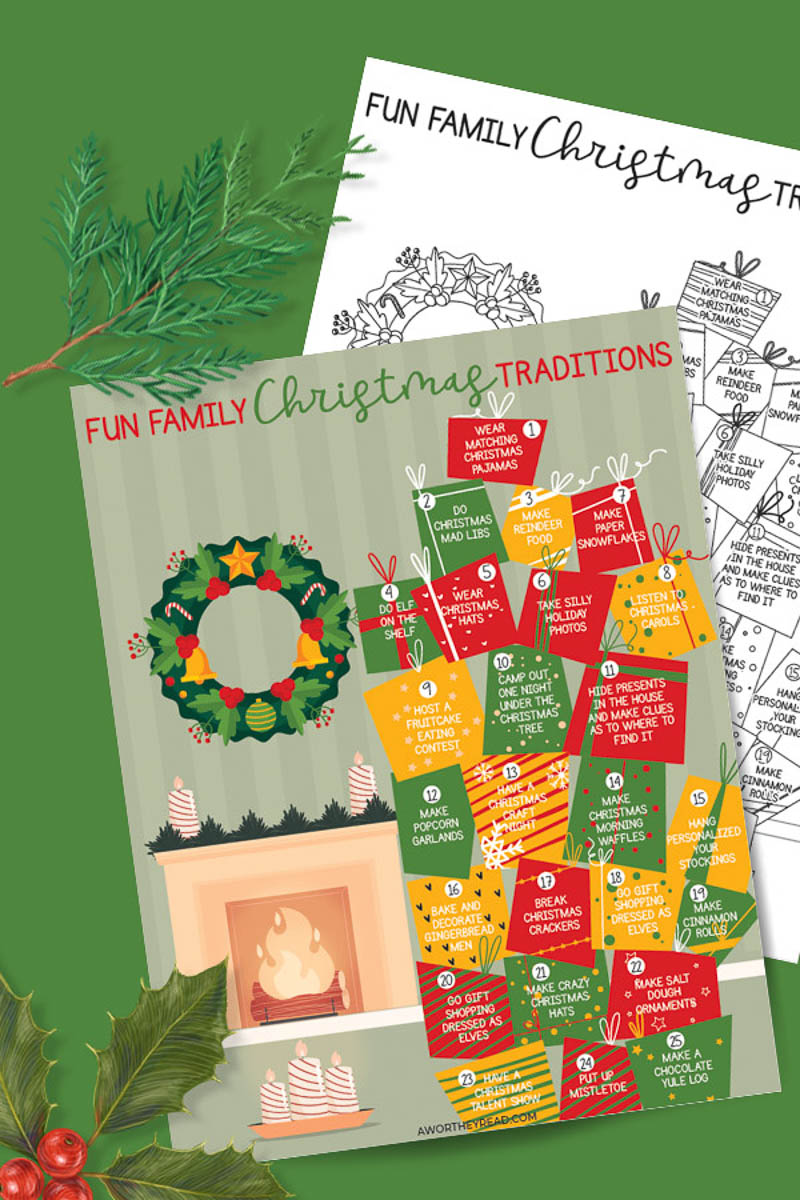 Get your free family fun traditions printable below
Don't forget to get your free holiday printable below! You'll find that this printable helps to give you plenty of ideas to do fun stuff as a family every single day.
Use this free holiday printable as a great guide and a way to find fun things to do together as a family. You can always add to the list as well and keep the holiday traditions going strong.
Give everyone the chance to make the choice and decide what to do or use the numbered presents to follow the calendar month. As long as you're going to the activities together, you're going to have a blast no matter what!
If you're looking for even more holiday fun and activities, don't miss out on these great ideas. We like to print them out and have a bunch of ideas on hand to do together during the holidays. All you need are some sweets and treats and hot chocolate.
More Holiday Fun