It's the most wonderful time of the year, which includes watching the best Christmas movies on Disney Plus. We're sharing our top movies to stream this holiday season.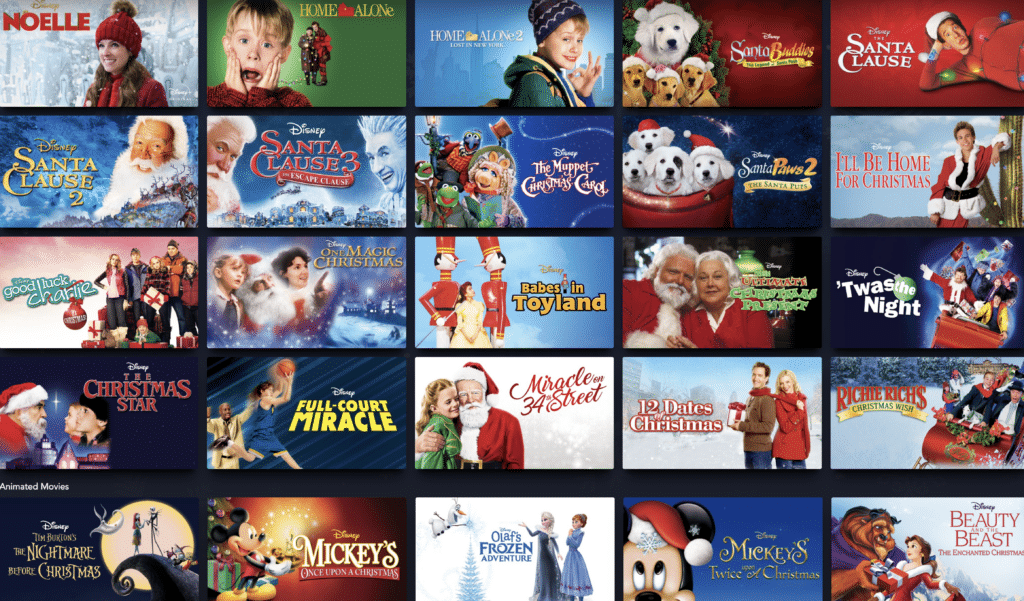 Best Disney+ Christmas Movies To Watch This Season
Updated for 2020
Disney Plus is completing its first year and it's been a major success. It's the brightest star shining in the wonderful world of Disney, right now. So much so, that the entire company seems to be restructuring around the streaming platform and it's potential. A lot has changed throughout the seasons on Disney Plus. We saw the first premium offering only recently. At the same time, popular movies have appeared and disappeared. Some of those were beloved Christmas movies on Disney Plus, like Home Alone. There's also been speculation about Die Hard, another Christmas movie made at Fox.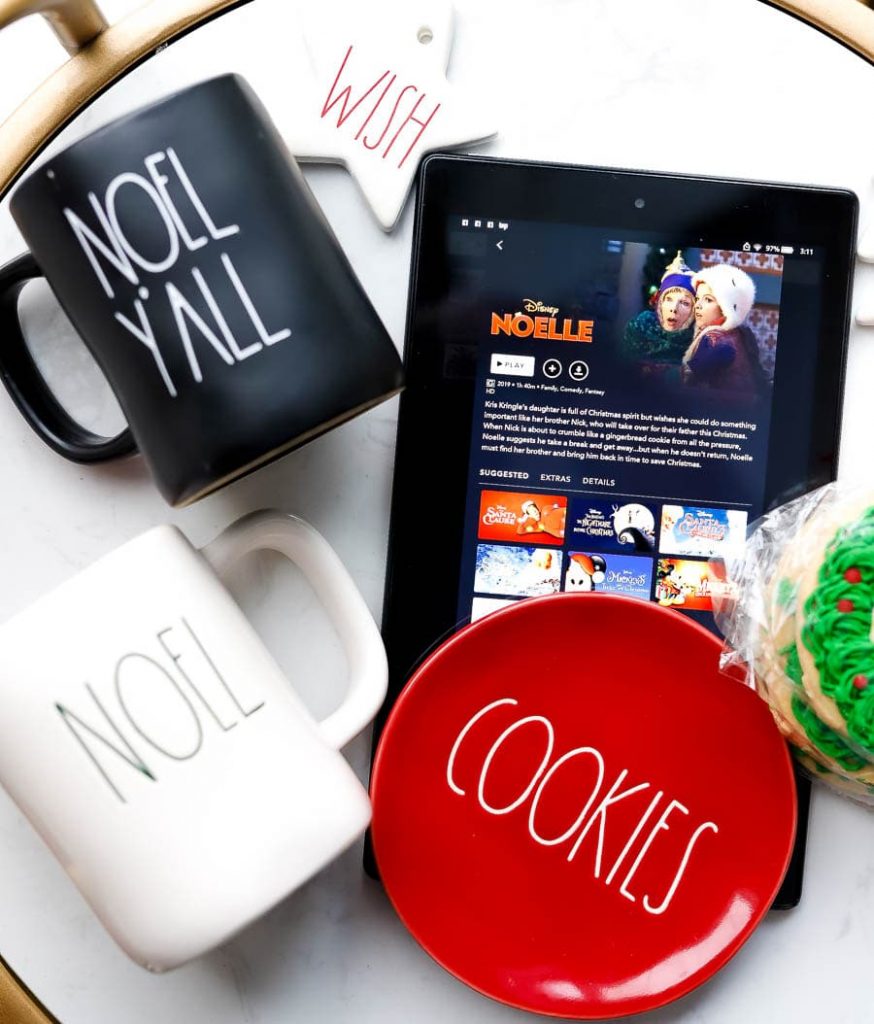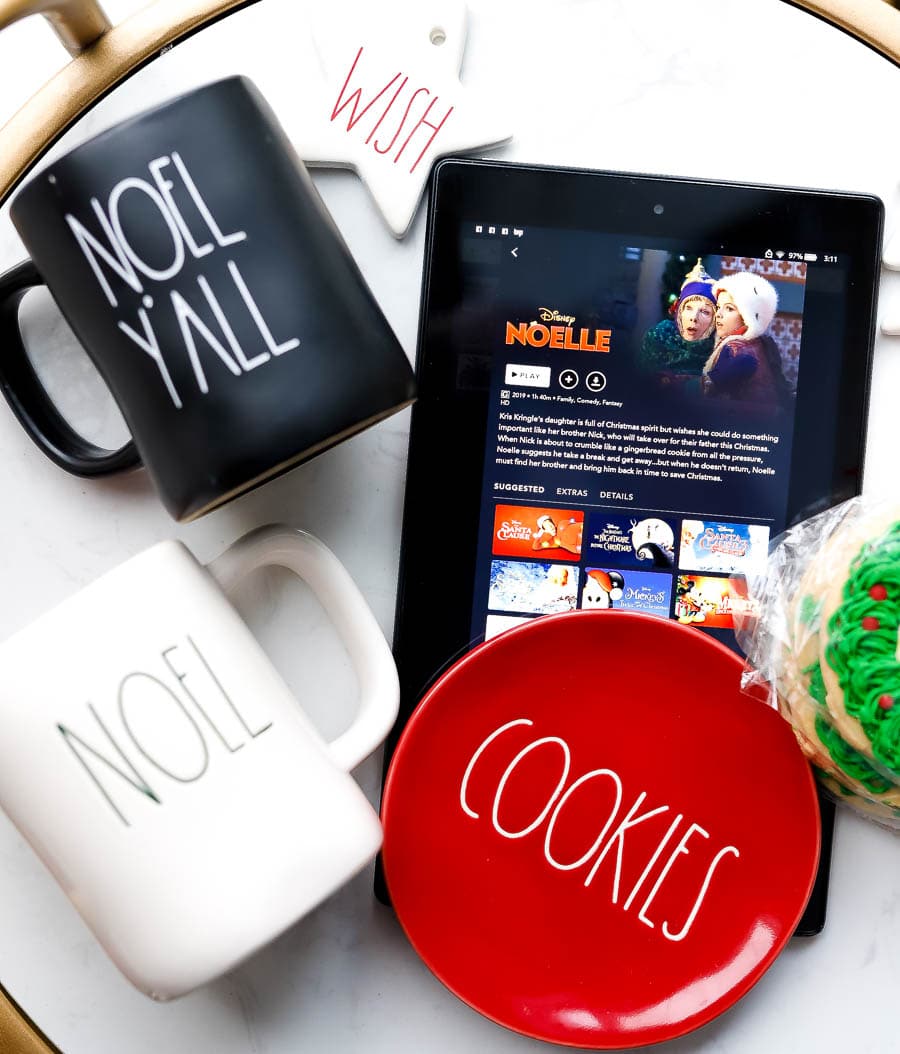 Add a movie night to your Christmas holiday bucket list with these Christmas movie ideas.
Disney Plus includes Pixar, Marvel, Star Wars Walt Disney Pictures, National Geographic, and Fox, there are a lot of great Christmas movies on Disney Plus to choose from. Some are classics. Some are newer, others, you may not have even heard of. Whatever the case may be, we've scoured the site to find these top examples of the best Christmas Movies on Disney+ to stream this Holiday season.
Miracle on 34th Street is a classic Christmas story and the original is even better than the remake. In this movie, Santa Claus must convince a little girl to believe in him and it becomes a major court case where he wins over the city of New York.
Lady and the Tramp may not be a traditional Christmas movie, but the story begins and ends at Christmas. Lady is, after all, a Christmas present from Jim Dear to Darling. This reimagining of the animated classic is only available on Disney Plus.
Beauty and the Beast: The Enchanted Christmas This was such a fun sequel and it not only works better than other Disney animated sequels it's a genuinely enjoyable way to revisit the characters from the Disney Animation Studios masterpiece.
Mickey's Christmas Carol This short but sweet adaptation of the Charles Dickens classic is a must. It's the first time original Disney characters were repurposed to stage a story on such a major scale. Jiminy Cricket plays the Ghost of Christmas Past. Goofy plays Jacob Marley. The movie also features Mr. Toad as Fezzywig and the giant from Mickey and the Beanstalk as the Ghost of Christmas Present. Mickey's Once Upon a Christmas A more recent feature headlined by Mickey, this collection of short stories is an excellent way to entertain children. The three stories, in turn, feature Donald Duck, Goofy, and Mickey and Minnie.
Mickey's Twice Upon a Christmas features five stories. Minnie and Daisy have a story, Scrooge and his nephews have a Duck Tales inspired story, The Goof Troop reunites for "Christmas Maximus" when Donald and Mickey each get a cartoon to close the feature with.
A Muppets Christmas Carol is a feature-length adaptation of A Christmas Carol that seems at least a little bit inspired by Mickey's Christmas Carol. In this, Kermit plays Bob Cratchit instead of Mickey, but the cast is a mix of muppets and humans. Michael Cains chilling portrayal of Scrooge counters the zaniness of the muppets brilliantly. Plus, It Feels Like Christmas is one of the best Christmas songs ever.
Disney's A Christmas Carol is one of those classics that never gets old no matter how many times they remake it. A case in point is this Jim Carrey and Robert Zemeckis's collaboration to bring Scrooge to animated life like never before. All of the Christmas Carol adaptations are excellent Christmas movies on Disney Plus.
The Lion, the Witch, and the Wardrobe is an outside the box choice, but Christmas is a major theme throughout the film. In this story, the White Witch has made everlasting winter in Narnia with no Christmas. When Father Christmas arrives during the film bringing gifts to the children it is a sign that Aslan is returning to break the evil queen's curse. It's so great that this is one of the Christmas movies on Disney Plus that are available this year.
Prince Caspian, the second story in the Chronicles of Narnia is also on Disney Plus this Christmas season along with Voyage of the Dawn Treader. They make for a handy little marathon or a weekend of delving into CS Lewis's fantastic and magical world. Noelle. This is an exclusive movie for Disney Plus. If you're looking for that heartfelt and warm Christmas movie, this is the one to watch this season!
If you are looking for a Christmas offering, seek out Iron Man 3. The first film in Marvel's phase 2 can be found under that category on Disney Plus. You can also find it in its chronological order on Disney Plus.
I'll Be Home for Christmas is a 21-year-old gem starring JTT and Jessica Biel. It's surprisingly entertaining, even good enough to watch year after year. JTT plays a wise-cracking smooth talker who is used to getting his way. When he is lured back home across the country by the promise of a car, he has an epic and humbling adventure.
The Santa Clause is possibly the best Disney Christmas movie ever made. The sequels are Christmas Movies on Disney Plus too, but the first movie is where it's at. Disney blends the cynicism of the 1990's New York with the wonder and magic of the North Pole and Tim Allen is the best guy for the job of weaving in and out of those very different tones.
No series is complete, so be sure to watch Santa Clause 2 and Santa Clause 3: The Escape Clause
Tim Burton's The Nightmare Before Christmas is a cult classic about the leader of Halloween Town taking over Christmas when he stumbles upon Santa's Workshop after lamenting his role as a "master of fright"
The Nutcracker and the Four Realms is a very recent Disney release with splendid visuals. The fanciful adaptation of The Nutcracker and the Mouse King includes music by James Newton Howard and an outstanding cast.
Other Christmas movies to watch on Disney +
Once you're done with this list, here are a few honorable mentions.
Santa Buddies: The Legend of Santa Paws (our youngest used to watch every single Santa Paws movie!)
Good Luck Charlie: It's Christmas
Star Wars: A New Hope
The Christmas Star
The Ultimate Christmas Present
One Magic Christmas
And if you're not ready to let it go, then add Frozen and Frozen II to this list!
Have you watched any Christmas movies on Disney Plus? Did your favorites make our list? Let us know!