The holidays are well on their way, and it's time to start thinking about fun things to do with your family. This Holiday Bucket List is a perfect way to make sure your family takes time to do things together and to slow down for the season. Not only are there fun things on the list that will bring laughter and joy, but I have included tasks that will also help you to give back to your community. 100+ Holiday Bucket List For Everyone
Bucket lists are one of my favorite ways to make lists of things I want to do in my life. I've shared lists of date nights, and vacation ideas in the past because those are such important parts of my life. Every year, I want to make sure they are the focus during the holiday season, and making a list of things we can do together or individually is a huge part of that.
Note: Because of the current status in our country, some of the items on this list may not be feasible. And as always, practice social distancing and wear your mask. Things to do in Your Community:
While bucket lists are typically focused on individual experiences, I think that part of our time in life should be spent helping others. This part of the list is a great way to give back to your community and others in your life.
Pick a family in need to buy holiday presents to gift.

Angel trees, churches, The Salvation Army, and even some local community centers will have lists you can pick up and shop from, giving them what they need.

Sign up to serve meals at a local shelter during the holidays.
Hand out bags of supplies to the homeless in your area.

Add soap, shampoo, hand sanitizer, deodorant, toothpaste, toothbrush, ibuprofen, antacids, and gift cards for local fast-food restaurants or grocery stores to the bag.

Volunteer to throw candy at the local Christmas parade.
Pick up litter on the side of the road or in parks.

Ask the local police department or city manager what areas are in need or safe to take your family to help alongside you.

Visit your child's school and volunteer to help the administration or teachers with holiday parties or decorations.
Bake cookies or purchase a lunch for your local fire department. A simple box of cookies or candy with a thank you note can show appreciation for something that is often done without thanks.
Buy gloves, scarves, and socks at your local dollar store to hand out to those in need.
Send cards to the local leaders in your city (mayor, police chief, fire chief, and similar).

Thank them for their service and work in your community, and if possible, add a small gift card to a coffee shop or restaurant in the area.

Buy at least 50% of your holiday presents from local mom & pop stores or businesses.

This could include buying from a friend who is in a direct sales or MLM company and struggling to make ends meet.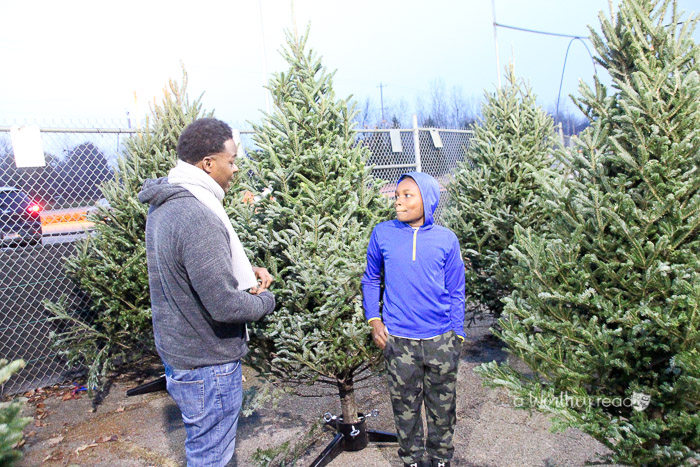 Holiday Bucket List for Families:
Focused time on your family is vital during this often busy season. Making sure everyone knows they are loved and appreciated is a big part of the holiday season. Don't forget to focus on your family with these ideas.
Spend a day hanging out together with a Christmas movie marathon.

Make sure to include White Christmas, Elf, The Christmas Story, Miracle on 34th Street, and of course, a Charlie Brown Christmas.

Make homemade fudge in a few flavors and then take it to your neighbors.

You can also make things like no-bake cookies, sugar cookies, gingerbread men, chocolate-covered cherries, and other typical holiday candy treats.

Take each child on an individual shopping trip to buy for their siblings and friends.

Help your kids learn to budget and remember to share or buy for someone in need, as well as just friends and family. We've done this with our boys for the past few years, and they enjoy going out and shopping for their siblings and friends.

Skip holiday gatherings and volunteer to serve food with your family at a shelter.

Show your children that it isn't all about the gifts under the tree.

Participate in your church nativity scene or holiday production.
Visit a different church or synagogue and learn about other faith beliefs and how they celebrate the holiday.

Just because you believe different things doesn't mean other holiday traditions aren't worthy of your appreciation or understanding.

Spend an afternoon together, making homemade ornaments for your holiday tree.
Buy decorations and set them up at a local neighbors home that isn't able to do the work themselves.

This is great for those who are elderly or disabled, and aren't able to climb ladders to hang lights, etc. on their home.

Cook together and take a meal to a single parent in your community.

Take your kids along to play with their kids, and volunteer to babysit so they can go out and shop for the holidays. Include your family so they can see that not all families are the same, and show the kids how they can help their peers.

Drive around the community and view the light displays others have on their homes. Turn on the Christmas music in the car and bring a thermos of hot cocoa.
Take a class together at a local community center

. During the holiday season, there are often cooking classes, crafting classes, or paint and sip opportunities that can be great for families or couples to do together.

Go to a local Christmas tree farm to pick your own real tree to display.
Visit a local ice rink and skate together. If available, take a skating lesson together as a family.
Join a church group to sing carols in your neighborhood.

If not a church member, check with community centers for opportunities. As Buddy, the Elf says, "the best way to spread Christmas cheer is singing loud for all to hear."

Buy matching pajamas to wear on Christmas Eve. Onesies are a favorite fun matching idea.
Open gifts on Christmas Eve instead of Christmas Day.

This works better with older kids who aren't waiting for Santa on Christmas morning.

Bake and decorate cookies together as a family.

Sugar cookies with homemade cookie icing are tons of fun to create during holidays.

Build a homemade gingerbread house.

You can buy a kit, bake your own gingerbread, or use Graham crackers to build and "rate" them to pick a winner.

Attend the local school holiday production or musical.

Attend your child's concerts, or visit neighboring schools to show support.

Visit the local Santa to have a family picture taken for your holiday cards.
Send out personalized cards to friends and family for the holiday season.

Take the time to write a personal message on each card, or have every family member sign the card.

Make snow angels in the snow that falls throughout the holiday season

.

Make homemade hot chocolate with marshmallows for the family to drink during a movie marathon: not

the packets you buy, but real homemade with cocoa powder, sugar, and warm milk.

Learn how to make homemade candy canes.

Or, buy all the flavors at your local store and have a tasting party to see which brand is your favorite.

Host an Ugly Christmas Sweater Party for your friends.

Give crazy gifts for the best ugly sweater creation.

Open an advent calendar every day for a fun treat for the family to share.

You can even buy one for each person in the family, so everyone gets their own candy or treat each day.

Make paper snowflakes and have fun hanging them from the ceiling in every room.
Decorate your front window with fake snow.

This is great if you live in an area with no snow during the winter months.

Take a weekend getaway and visit a Christmas town in your state! Here in Michigan, we have a few, with Frankenmuth being one of the top towns in the world.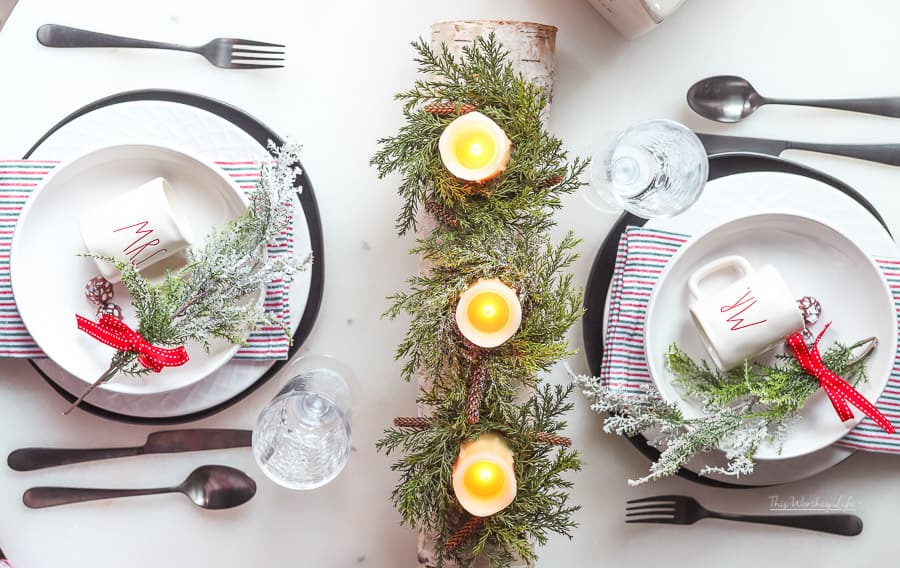 Holiday Bucket List for Couples:
Our marriages shouldn't be put aside just because it is the busy holiday season. Make sure you connect with your spouse regularly throughout this more bustling season. Stopping to pause and care for your relationship is a must.
Create a romantic picnic in front of the fireplace before spending an evening wrapping presents for the kids. No fireplace? You can still enjoy a holiday dinner for two with this idea.
See a hockey game together in your local community.
Make a pact to only gift each other homemade gifts for the year.
Take a bubble bath together by candlelight.

A romantic evening in is a great way to avoid the busy crowds and enjoy that intimacy that may be forgotten in the rush.

Read a book together at night before bed.
Renew your vows in a romantic holiday-themed "wedding" with your family

.

Go snow skiing and learn a new skill together.
Rent a cabin in the mountains and spend a weekend alone connecting with each other and nature.
Spend an evening holiday shopping together for the kids. Make sure you spend time at small local shops for those unique gift ideas.
Attend a holiday craft fair together.
Go to a holiday party or event together that allows you to get dressed up in party wear or formal attire.
Go to a wine tasting together.

Or a brewery or distillery. Pick your "poison" and enjoy a tour and free sample tasting.

Play Santa and stuff the holiday stockings.

This year, add traditional gifts like fruit, nuts, socks, gloves, and small toys or games.

Build a snowman together in the first snowfall of the season.

Have fun decorating as a male or female using your old clothing.

Go looking for real mistletoe in the local area, then stop and kiss under the tree.

Alternately, grab some fake mistletoe and surprise your spouse with a kiss randomly throughout the day.

Buy small gifts to share with friends or family.

Go together to drop on doorsteps, ring the bell, and run, so it is a surprise from "Santa" for your friends, family, or even strangers.

Go shopping for Christmas gifts while wearing Santa hats or holiday costumes.
Create your own Christmas cocktail. If you need a few ideas, you can try our Frozen Cranberry Margarita with Peppermint Rim, Holiday Mocktail | Cranberry Orange Mixed Drink, or White Chocolate Bourbon Eggnog.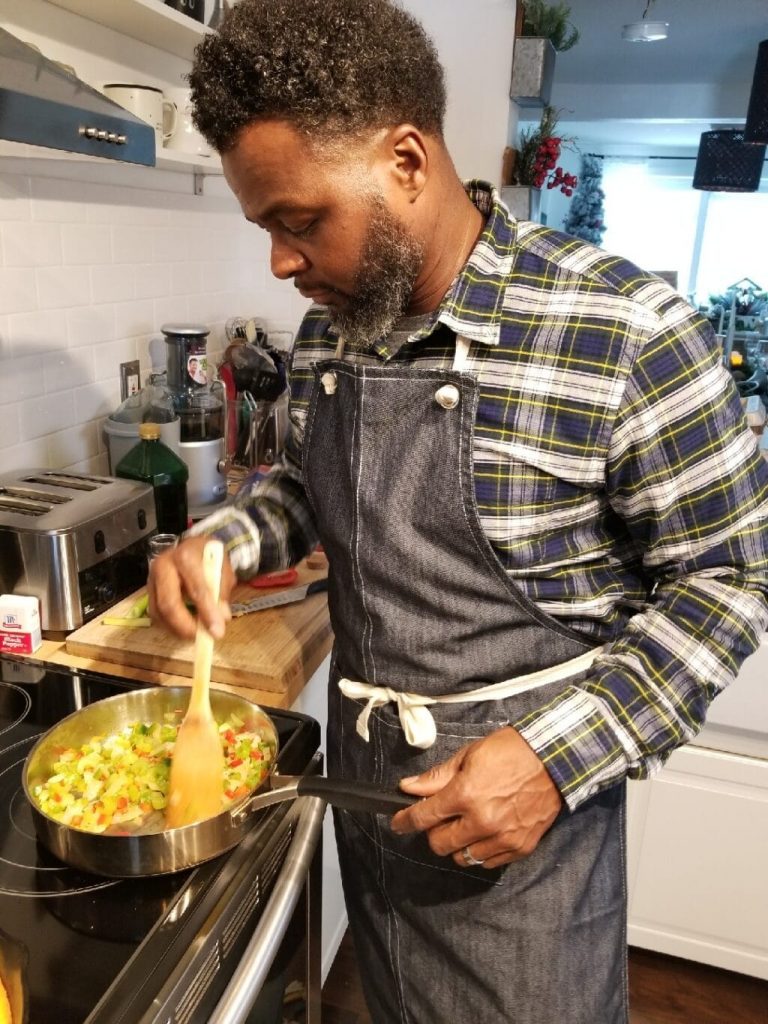 Things to do as an Individual:
While taking care of your family and community is a big part of the holiday season, you shouldn't neglect yourself. The holidays can be a wonderful time for reflection and learning. I love knowing that this season is an extra time for me to share the love with others.
Cook dinner for your family or nearby loved ones + neighbors.
Write a letter to someone that has positively impacted your life

. Say thank you and share how they changed your life.

Buy yourself a gift.

It can be big or little but make it something that says, "You are important" and reminds you that your life is valuable.

Build a pillow fort.

Crawl under with a good book, coloring book, and crayons, or music to relax and feel like a child.

Drink the eggnog — the real stuff, with alcohol, with zero guilt. Here's a delicious and easy eggnog recipe.
Set your alarm to get up in the early hours of the morning for the middle of the night breakfast run.

This is fun to do by yourself or with your family.

Go to the library.

Appreciate the quiet and relaxation to read a book with no interruptions.

Make snow cream.

Go outside, gather snow, and enjoy a bowl of snow cream – all by yourself.

Wear a Santa hat to work every day in December.

Don't hesitate to get in the spirit everywhere during the season.

Buy the holiday flavored drink at the local coffee shop.

Peppermint tea, peppermint mochas, or a cranberry scone are all fantastic.

Go to the gym.

Go every day with zero excuses. Your health is a priority.

Crank up your favorite Christmas music and sing or dance along. Enjoy this in time alone, or with your family as a way to relax and get into the holiday spirit.
Volunteer at the local animal shelter.

Snuggle the kittens and pet the puppies, but spend time loving on the older animals that others ignore.

Visit your parents, grandparents, aunts, or uncles.

Time is limited, don't miss a chance to say, "I love you" one more time.

Go to the ballet to see The Nutcracker o

r any other holiday event showing at a local theater.

Buy yourself a holiday ornament.

Make sure to add the year to the ornament so you can look back and remember why it was important to you that particular year.

Write yourself a letter to open the following Christmas.

Remind yourself that life isn't perfect, and you aren't going to be perfect either. Share your goals for the year, and make sure to tell yourself you are proud you got through another year.

Take yourself on a date.

Yes, take yourself out for coffee, lunch, dinner, or to see a movie nobody else in the house is interested in seeing.

Make your holiday wreath out of freshly cut cedar or holly.

Add pretty ribbons and hang from your front door.

Create a holiday memory book.

Use this to add clippings, cards, and photographs for keeping track of changes year to year in your family and life.

Attend Christmas mass at a local church.

Even if your faith doesn't follow mass, there is a reason to not enjoy the beauty and awe of a mass during the holidays.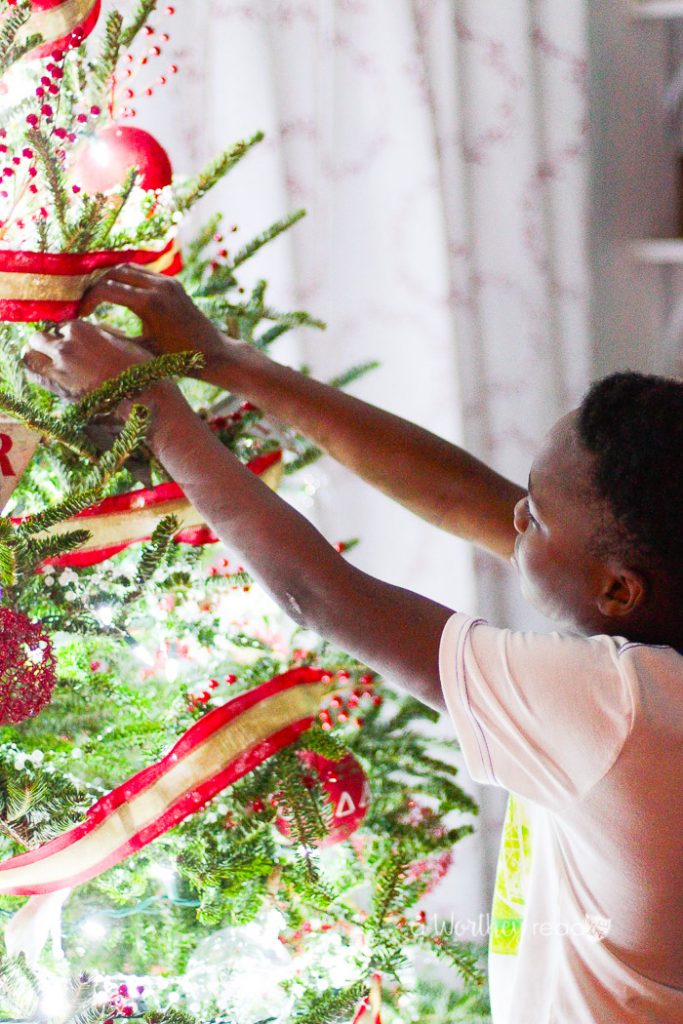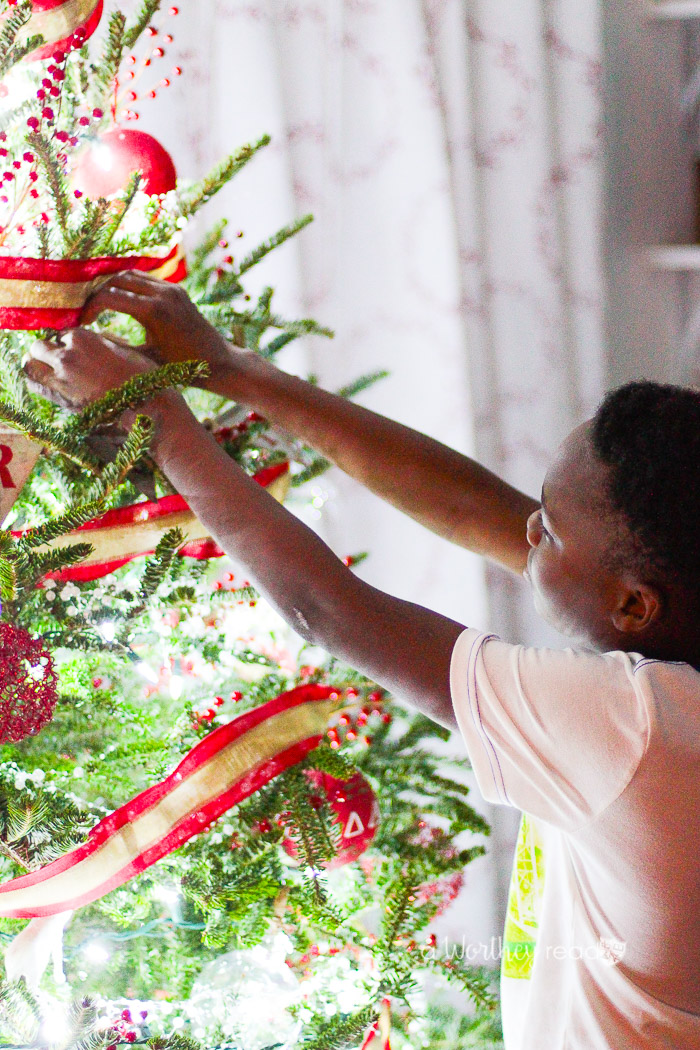 Holiday Bucket List for Teens:
If you have teenage boys as I do, then you know that sometimes it's hard to get them to do anything other than play video games. Girls may be excited about video games too, or caught up in fashion, makeup, or reading a book. The point is – teens need encouragement to branch out, and the holiday season is a perfect time!
Learn how to make Christmas dinner

. Help or assist with stuffing the turkey, make cornbread dressing, or learning the secret to a perfect pecan pie

Take a knitting or crocheting class

. Use this to make homemade gifts like gloves, scarves, or potholders.

Volunteer at a nursing or rehabilitation center.

Ask if you can help residents decorate trees, play games, word puzzles, or even play and sing carols.

Play board games instead of video games. Have a marathon if Monopoly with family or friends.
String cranberries and pumpkins for the Christmas tree.

Shovel snow for a neighbor.

Or keep walkways clear for your own family.

Volunteer to be an Elf for Santa at a community center

. You can even get a job at the local mall.

Roast chestnuts over an open fire

. Or buy them to try what is mentioned in holiday songs.

Go sledding in the snow

. Or build a snowman.

Have a snowball war with siblings

.

Make salt dough ornaments for the tree.
Visit grandparents and purposely ask them to tell stories about their childhood.

Interacting with grandparents will make them feel appreciated and teach you a few things.

Volunteer to babysit a single parent's kids so they can go shopping.
Not complain about spending time with their siblings

. Just have fun and humor your parents.

Write a letter to Santa Clause and mail it.

Pretend to be a little kid again and add all of the craziest gifts you can dream of.

Wrap presents for extra cash

. Put flyers on community bulletin boards advertising your gift wrapping services

Play a part in the church nativity program

.

Host a movie night for friends

. Pick everyone's favorite movie series and binge watch with pizza, chips, and soda.

Make and decorate Christmas cookies with friends.
Host a secret Santa party. Set a price limit for gag gifts only.
Pay it forward

. Buy a meal for someone line behind you.

Give gifts to Jewish friends for Hanukkah.

These eight small gifts can be a unique way to recognize their beliefs.

Clean the house for your mom

. Do the deep cleaning, so she doesn't have to do it for the company coming to visit.

Make unique recipes that are popular for Christmas in other countries.

Research how the holiday is celebrated elsewhere and pick a recipe to make and try.

Attend a Christmas tree lighting

. These are often held at the local City Hall or downtown area.
The holiday season is the perfect time of year to slow down and make time for new experiences.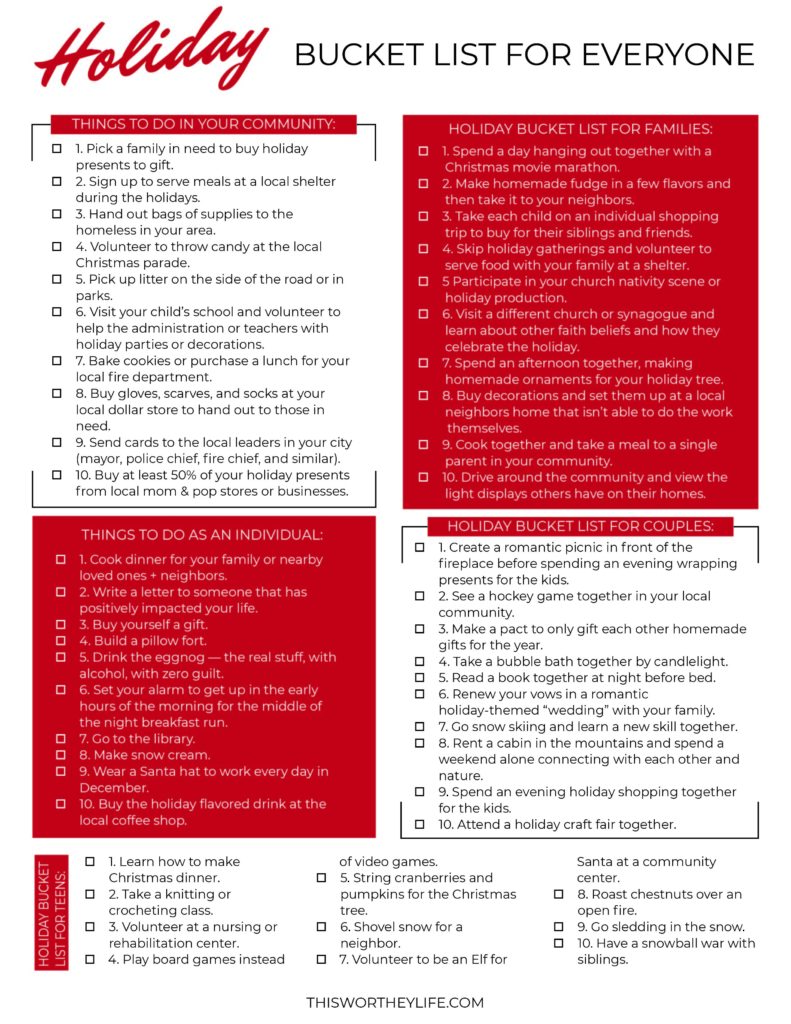 Other seasonal bucket lists to check out:
Chicago Bucket List | Things To Do
Camping Bucket List: 25 Activities to Try When You Camp
The 25 Best Fall Bucket List Ideas for Families
The Ultimate Summer Bucket List for Teens
Holiday Bucket List Ideas | 15 Things to Do Before the New Year