There are so many fun things to do when you go camping. I've created a fun camping bucket list of activities to try the next time you go camping. You may be doing several things on this list, but try something new this camping season!

Camping Bucket List: 25 Activities to Try When You Camp
Are you ready to pitch a tent and enjoy the outdoors? Camping can be a great way to enjoy nature while spending time together as a family, and luckily there are so many ways to pass your time outdoors. Look at this camping bucket list, 25 activities to try when you camp and see how much fun you can have. Whether you are camping for one night or one week, this camping bucket list is sure to keep you busy.
tip: if you have not tried this before, I highly recommend SUV camping! We did it for the first time last summer and it was a LOT of fun! You can get my tips and our adventure by going to read about it here.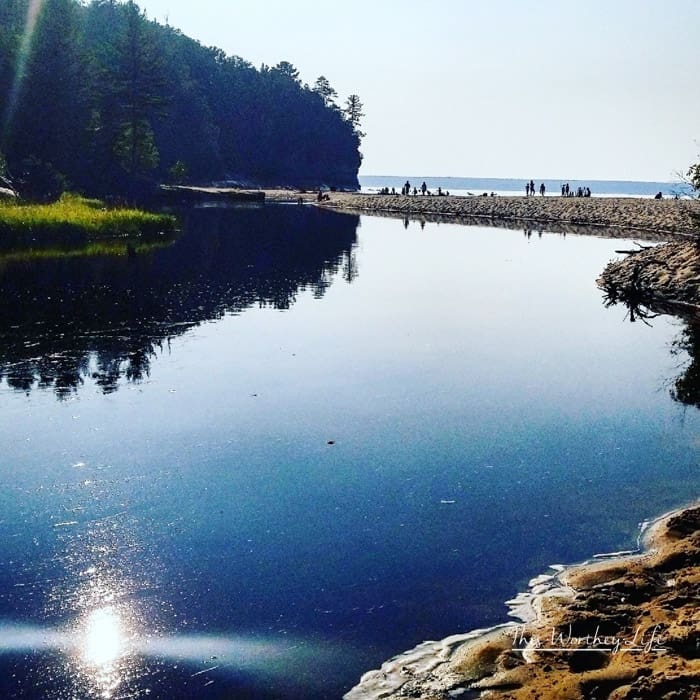 1. Listen for various animal calls. See if you can identify them and make a list of the various animals you hear.
2. Look for animal tracks. Look at the mud and see if you can find any animal track impressions. Can you guess which animal may have left the print?
3. Go on a nature hunt. Look for unusual leaves, bugs, trees, flowers, and other attractions in nature.
4. Roast marshmallows. Get the fire roaring and make smores. Bring various kinds of mini candy bars so you can really make some unique flavors.
5. Make your own fire starters. Fill toilet paper rolls with dryer lint so you can light quick and easy fires.
6. Search the sky. Once nightfall hits, look for various constellations in the sky.
7. Listen for owls. As night falls, listen for owl calls. See if you can mimic the calls as you hear them.
8. Go on a hike. Lace up your shoes and head to a hiking trail for some fun and explorative exercise.
9. Play frisbee. Find an open field and enjoy a fun game of frisbee as a family.
10. Blow bubbles. Get out the bubbles and a bubble wand and have a bubble blowing competition.
11. Tell ghost stories. Gather around the fire and see who can tell the best ghost story.
12. Find a fun walking stick. You need a good stick for your hiking. Take the time to find a sturdy walking stick to use.
13. Read under a tree. It is such a relaxing way to have some fun and get some downtime.
14. Roast a hot dog or two! Place a hot dog on a stick and let it roast over the open fire.
15. Enjoy some hot chocolate. At night it tends to get chilly, so enjoy some hot cocoa around the fire while you chat.
16. Make your own trail mix. Use nuts, candy, and mini marshmallows to make your own easy trail mix for hikes.
17. Catch fireflies. As night falls, see if you can catch fireflies. See who can catch the most.
18. Try some outdoor yoga. Doing yoga under the sun will feel fantastic.
19. Meet some other campers. Take the time to introduce yourself to other families camping nearby.
20. Grab some camping pamphlets. This way you have a souvenir and can see all the campground has to offer.
21. Go for a swim. You can go to the campground pool or find a swimming pond nearby.
22. Catch a fish. Grab some poles and see if you can't catch your own dinner.
23. Identify various wildflowers. Take a guide with you so you can identify the flowers you see.
24. Identify bugs. Take a guide with you so you can identify the bugs you see.
25. Practice fire safety. Make yourself familiar with how to keep your campsite safe and eco-friendly.
26. Find a list of summer bucket ideas to do while camping!
Are you ready to go camping and enjoy all of the activities that come along with it? Keep this camping bucket list close, so you can be sure to make the most of your time under the stars!
Get more camping tips and ideas below:
25 Must-Have Camping Essentials
Why SUV Camping In The Kia Sorento This Summer Was An Awesome Idea!
How We're Fueling Our Summer Road Trips
Pin this camping bucket list to your camping board for later: