SUV Camping is a great way to camp, but not sleep in a tent. We are sharing 5 cool things that will make SUV camping a lot of fun! Get tips on how to camp in your car.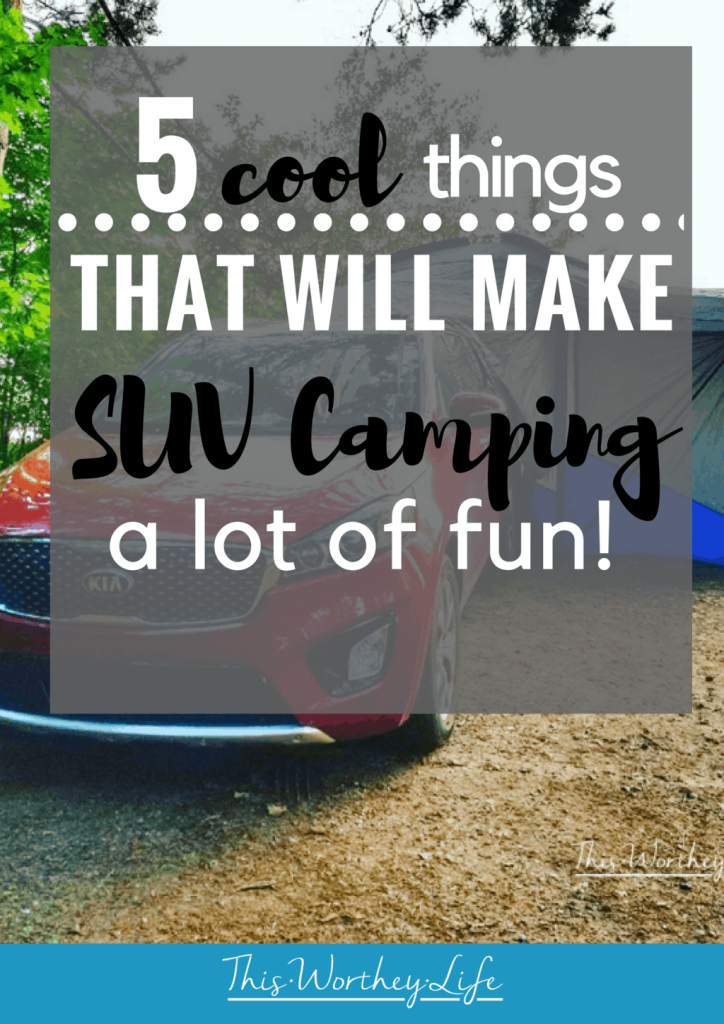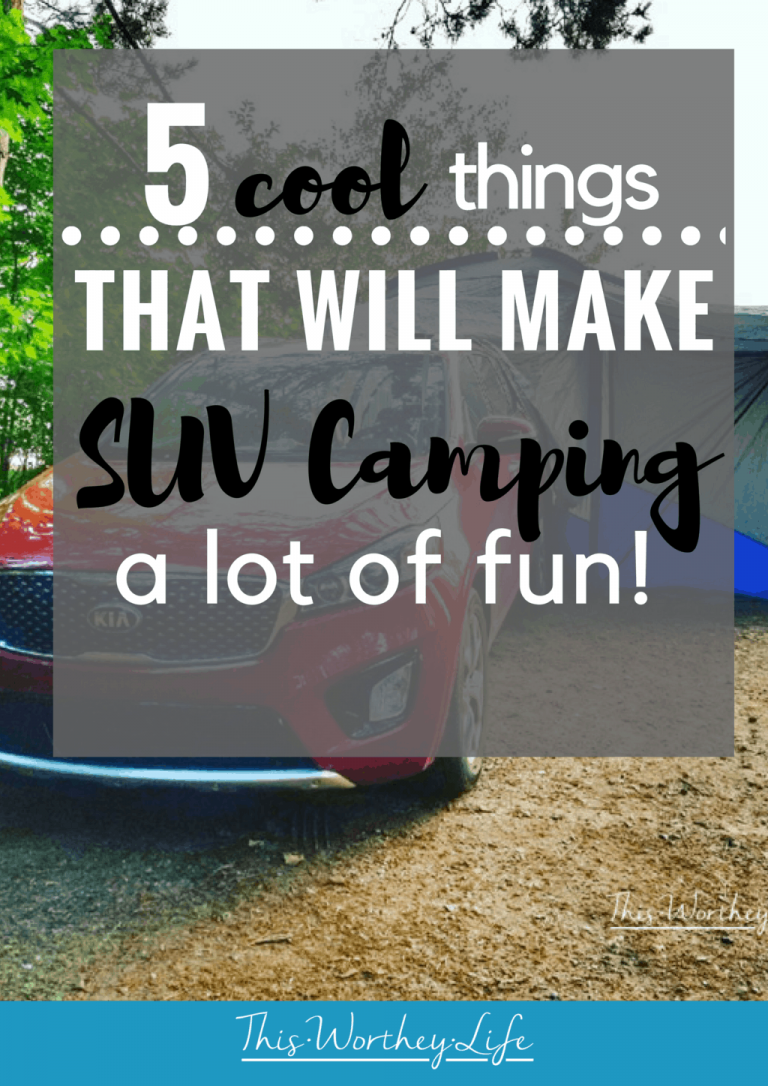 We had a crazy idea this summer.
Let's go camping… in the Sorento.
When Derrick initially talked about this idea, I had doubts. Serious doubts.
I mean, my version of camping is a deluxe cabin (glamping); kind of like the ones we stayed at in Santa Claus, Indiana.
However, I wanted to explore all the things the Kia Sorento could do while we had it on a long-term assignment this summer. Owning a Sorento, and then driving the newest model this summer, I've learned quite a few new things and how it was a great SUV for our camping trip.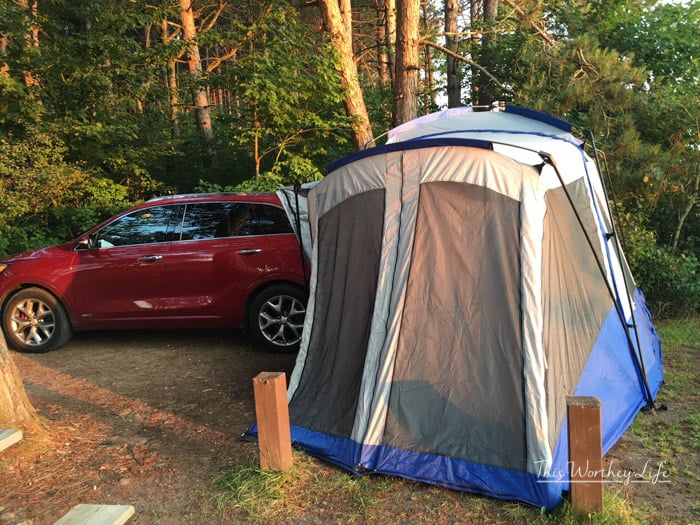 Let me tell you the many surprising ways this Kia Sorento delivered on our camping trip.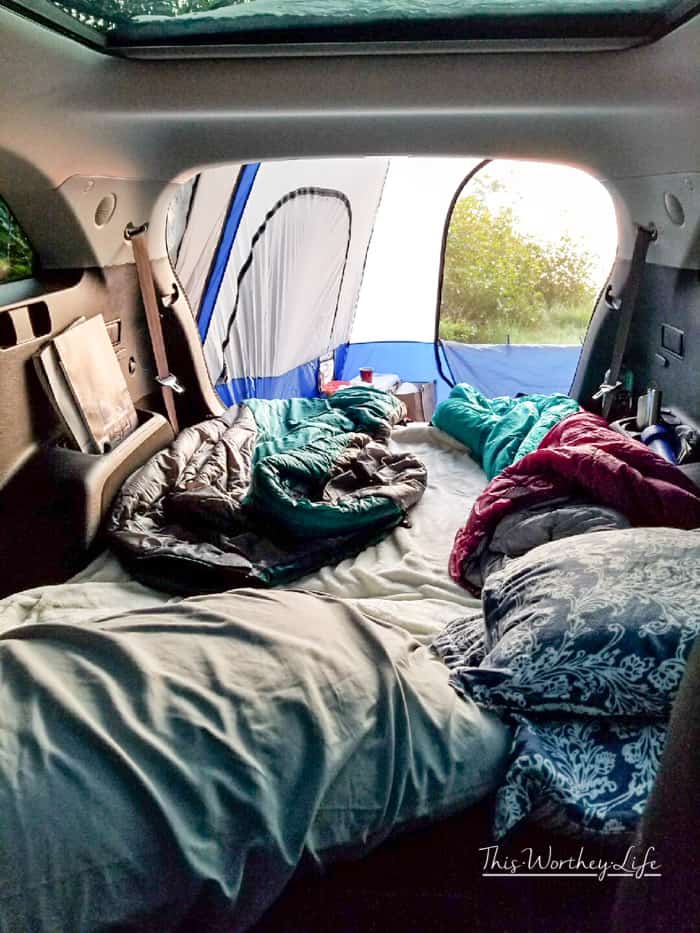 Space. Initially, Derrick and I were going to camp in the SUV without a tent. Then one of his friends found a tent that attaches to the car/SUV, and we were sold. However, we decided it would be WAY more comfortable to sleep in the SUV vs. on a tent floor. Because of the roominess in the Sorento, we were both able to fit comfortably after lying down all of the seats. We still had room to keep some of our supplies in the SUV as well.
Panoramic sunroof. It was SO cool to lay down in the back of the Sorento and look up at the stars. We had a clear, beautiful nighttime sky full of stars. Being able to have a panoramic view enhanced our camping trip.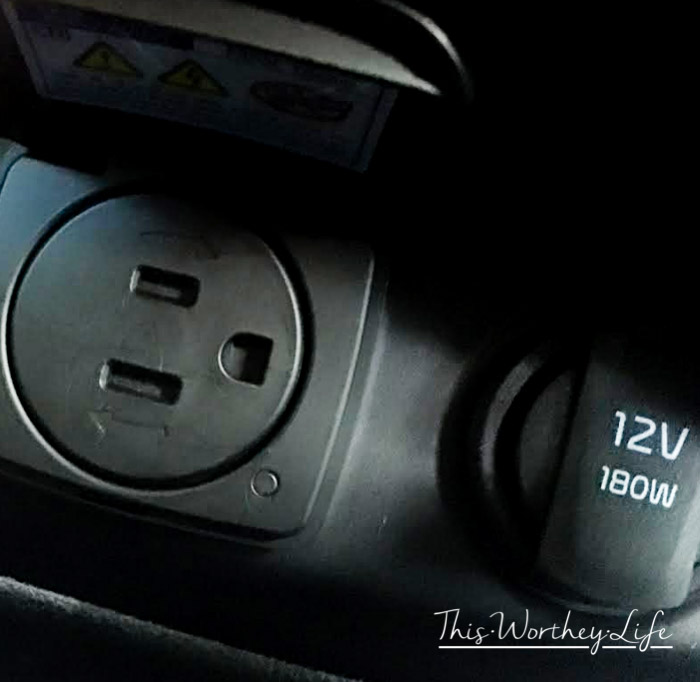 Electric outlet. Having a 110v inverter outlet in the Sorento is a GAME changer! Why is this important when going camping? Well, you can plug things UP! Charge your phone overnight in your SUV! Plug your Instant Pot in and cook your breakfast, lunch, and dinner in a matter of minutes. We love our Instant Pot so much we bought a second one this summer.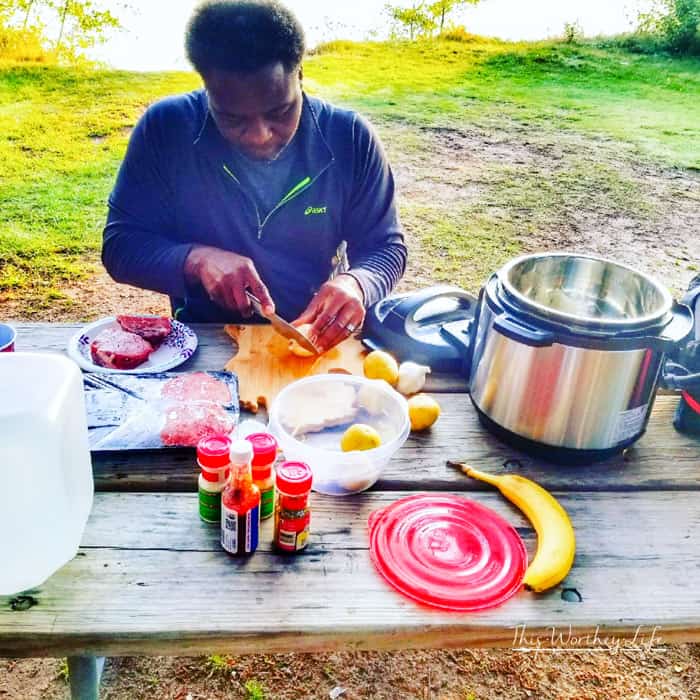 Gas mileage. I've shared before the gas mileage on the Sorento SUV. Going camping up north means doing a bit of driving. The drive from our house to Pictured Rocks was over six hours. Thankfully, the Sorento had us covered with up to 30 mpg on the highway.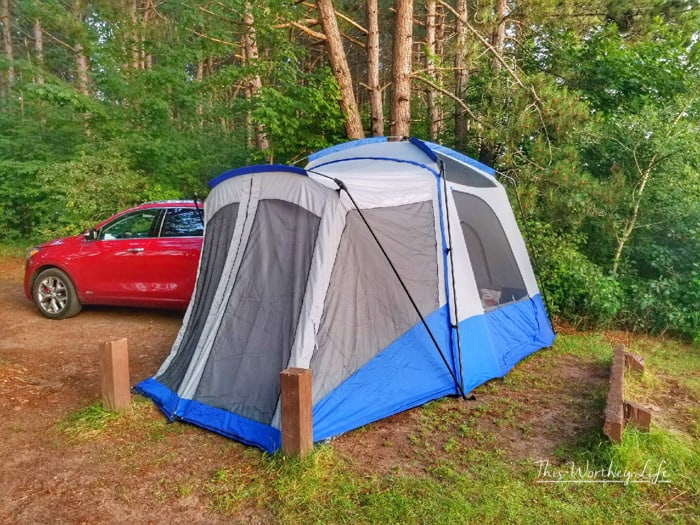 Anchors. In the back, around the trunk space, there are anchors on each side of the Sorento. This was perfect to tie our tent to, making sure it was secure.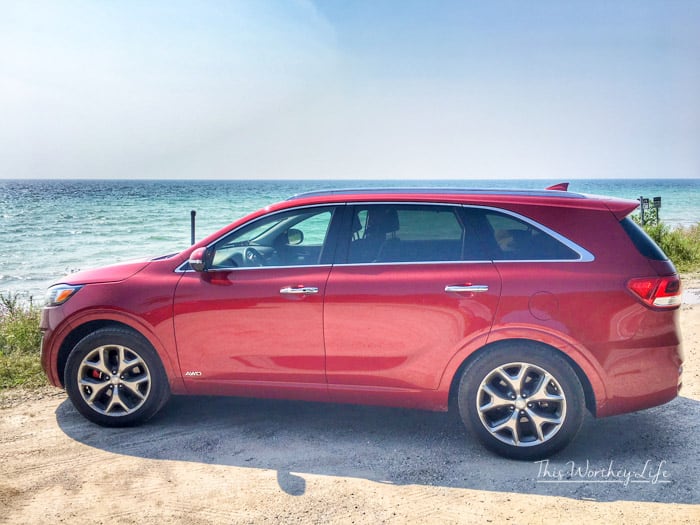 We put together a last-minute camping trip up north (Michigan) towards the end of the summer. We had no clue where we were going to pitch our tent around the Pictured Rocks area, but we decided to wing it. I'm a queen of last-minute getaways, so I knew it would all come together.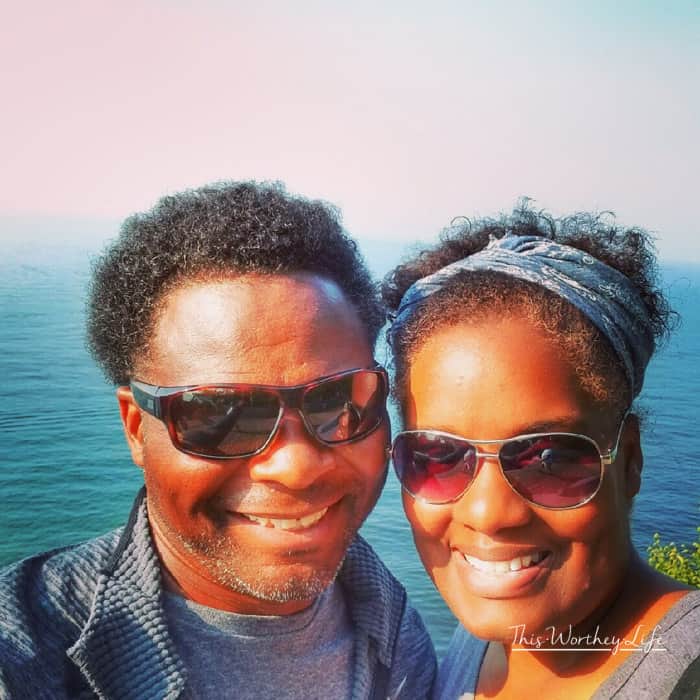 After spending a day exploring the Pictured Rocks area, (which is GORGEOUS) we stopped at a nearby campsite. Unfortunately, they were booked. They told us to try the one down the road.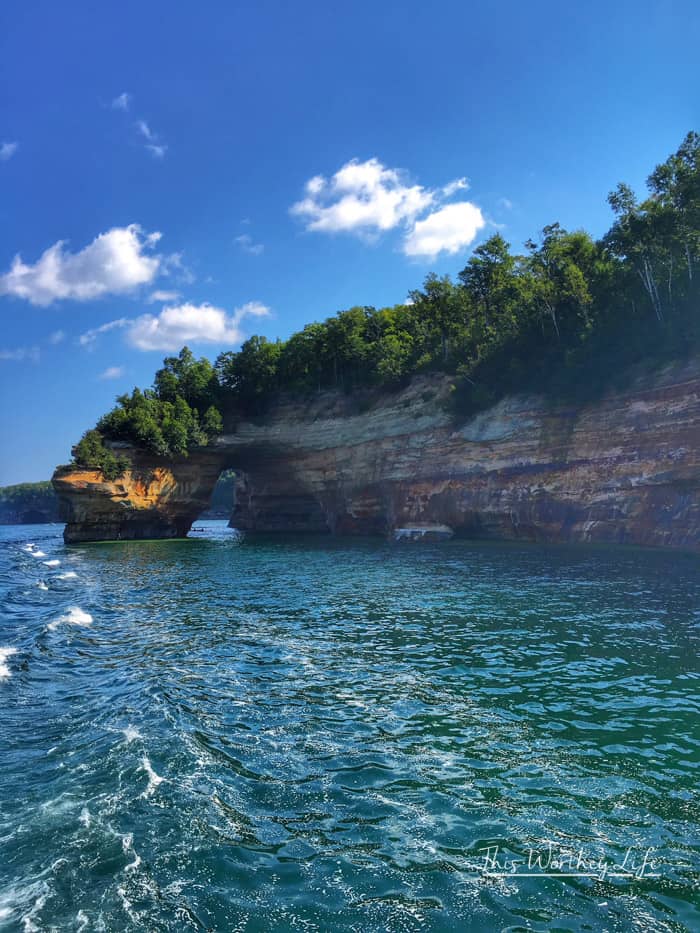 We pulled into the Hiawatha National Forest campground. After riding around to find the on-site manager's lot, he informed us they were sold out as well. Hmm, I thought, maybe my last-minute planning needed to be tweaked.
But alas, I was saved by a sweet older couple. They were walking back to their campsite when they overheard our dilemma about not having a campsite. They graciously offered to share their site with us. They had a small tent set up and informed us they were leaving first thing in the morning. They were on a road trip from upstate New York to Oregon to spend time with one of their sons.
The on-site manager agreed, we said yes, and it was a done deal!
They were also kind enough to help us figure out how to set up our tent since it was our first time using it!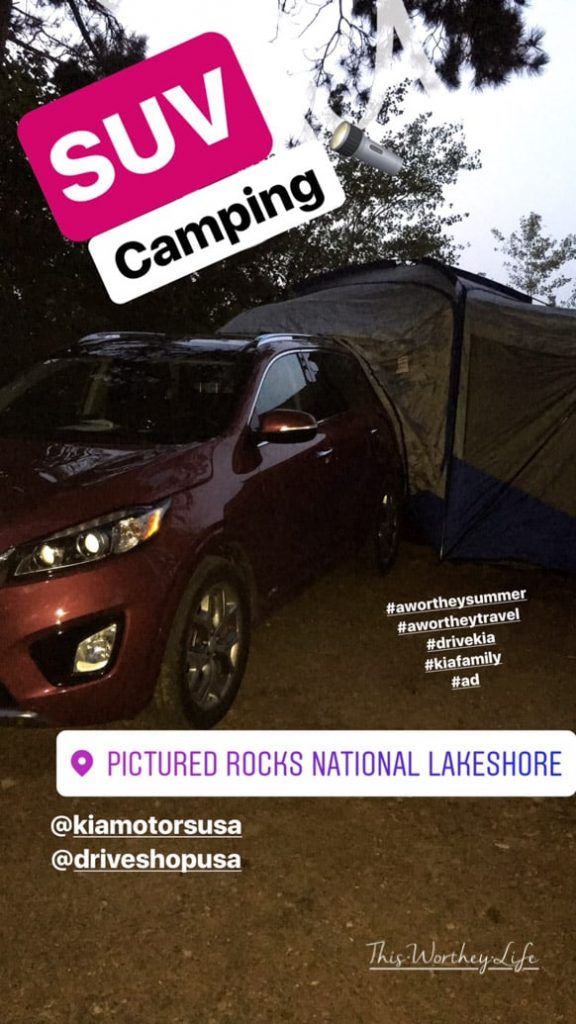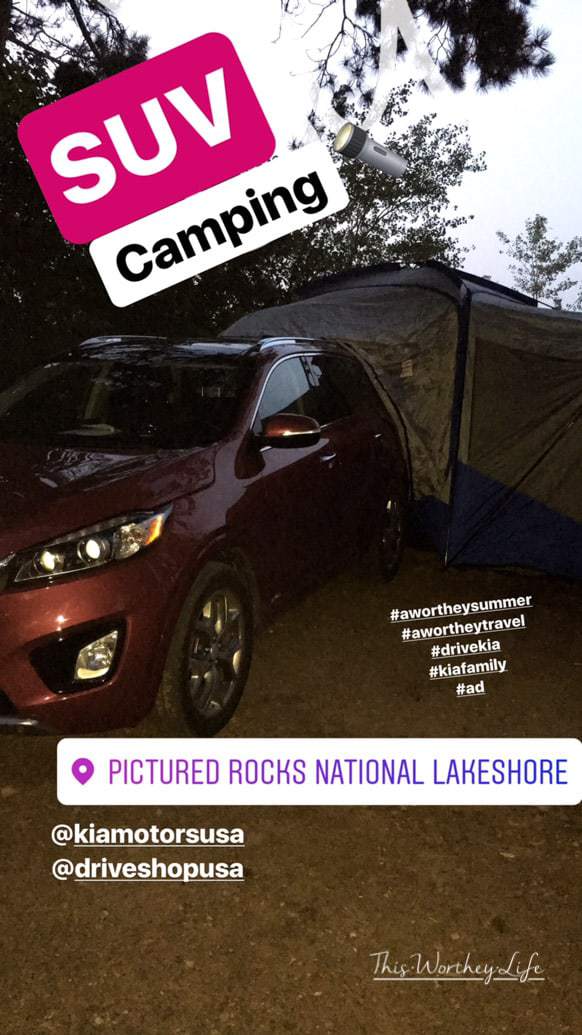 Once we got the tent attached to the Sorento, we were able to relax around a fire before retiring for the night.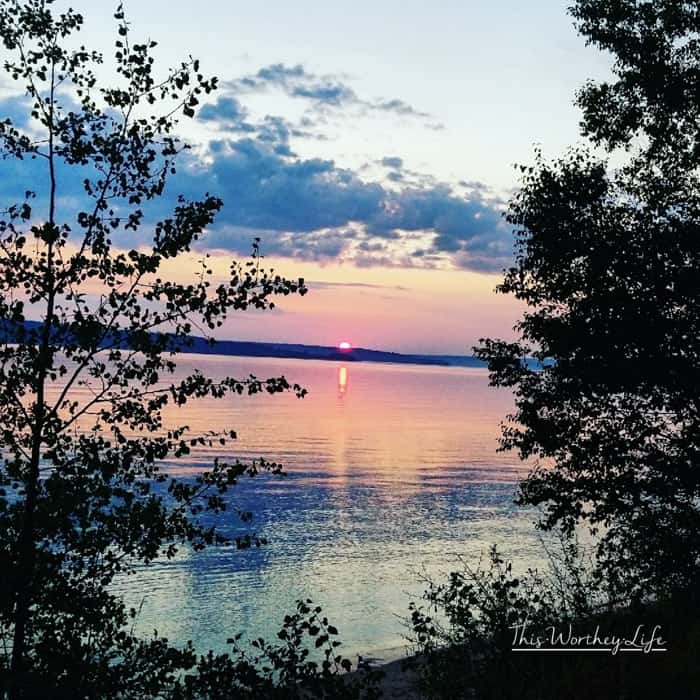 The next morning, we woke up in time to catch the sunrise over Lake Superior. This couple had scored the BEST spot on the campground. It was right on the lake, with beautiful views of the water. I mean, we totally lucked out!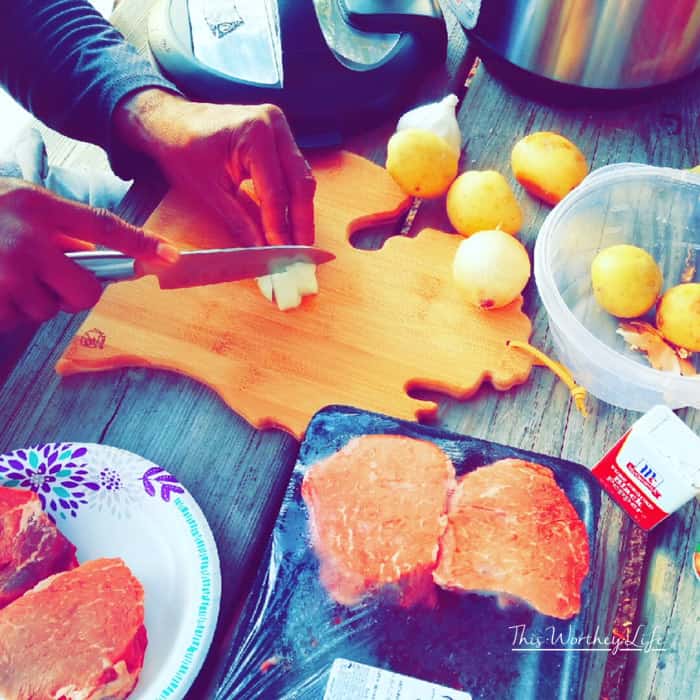 After we said goodbye to them, Derrick pulled out the Instant Pot and got to work on our glamorous breakfast of steak and rice. That's the joy of camping with a Sorento. With the 110v inverter outlet, we were able to cook our breakfast, plus charge all of our devices!
After breakfast, we cleaned up our campsite and packed up the car. The takedown of the tent was super easy, and we were able to quickly store it in the back of the SUV.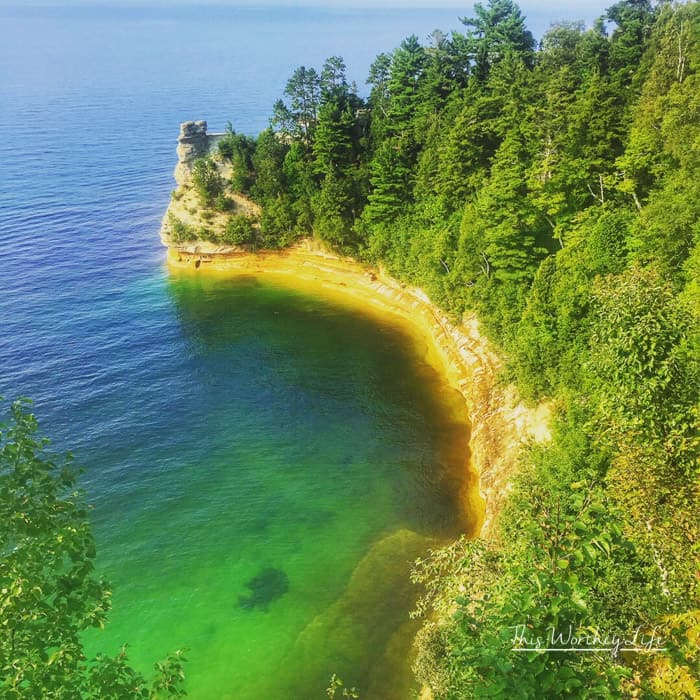 We wrapped up our day by taking a cruise around Pictured Rocks, which I highly recommend. You will get the best views of Pictures Rocks by being on the water. You can take a cruise, boat, canoe or kayak around Pictured Rocks.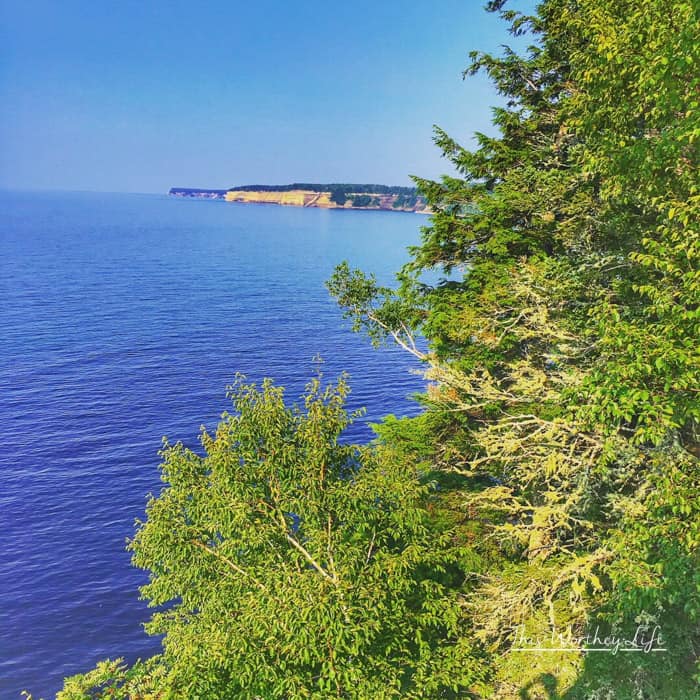 Camping in an SUV was not something I planned on doing. But with all the upgrades in the 2017 Kia Sorento, I decided to take a chance. Going camping with just the hubs was a great way for us to explore up north without any kids, and spend quality time together. Camping in our SUV saved us money on hotel and food! You don't have to spend a ton of money to go on a quick getaway. It just takes a little planning, and often, coming up with a creative idea.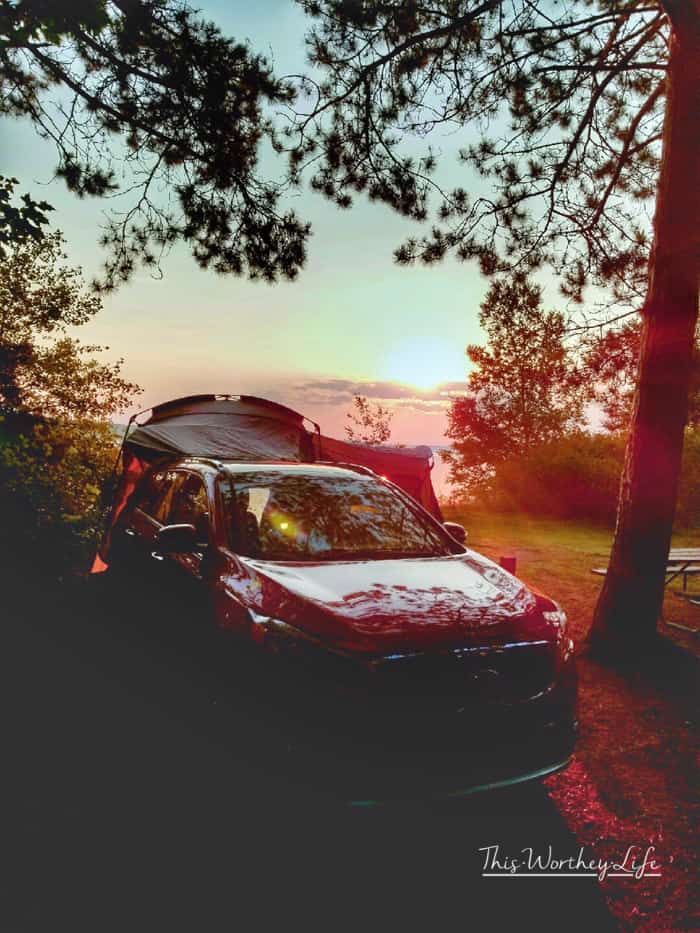 Our creative idea of camping in our SUV was fun, and we hope to do it again soon!
Have you ever camped in your car? If so, drop us a line and tell us about it!
Get more camping hacks below:
25 Must-Have Camping Essentials
KIA Sorento Review | Surprising Reasons To Love This SUV