Do you have a long car ride or flight ahead of you this season? This Christmas Word Search printable is the solution! I love doing puzzles and word searches. Making them for a specific holiday is great for me and the kids. While this has simple words on it that are great for any age, it can still be challenging!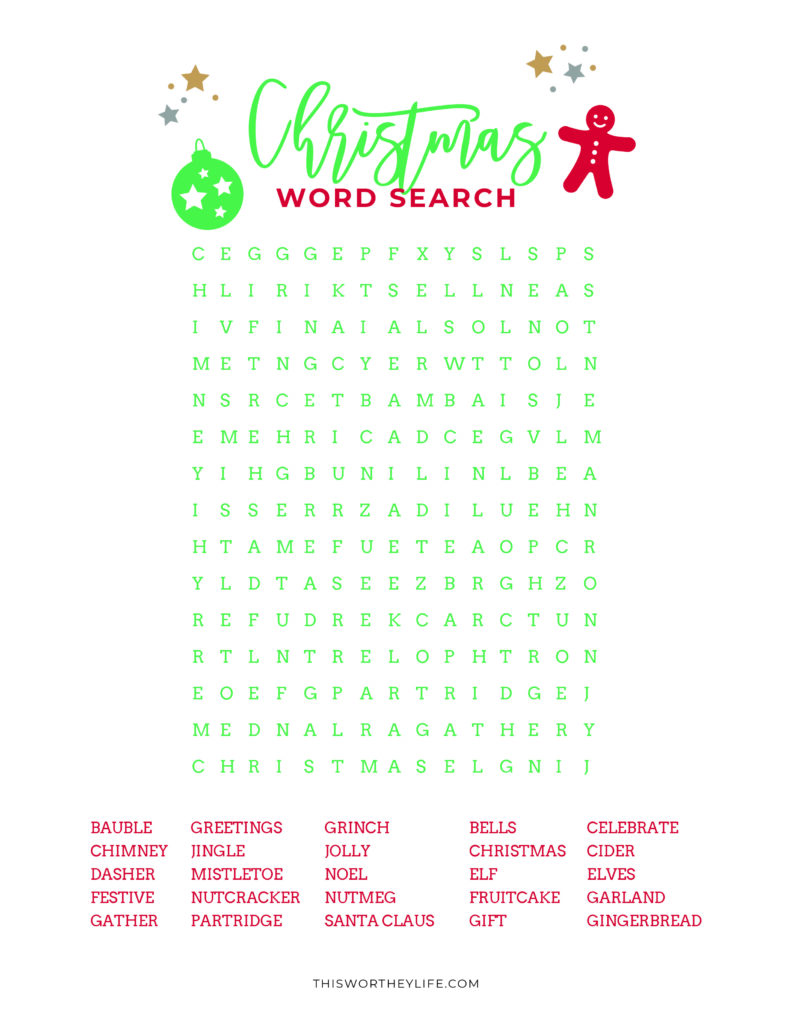 Christmas Word Search Printable
Do you ever have just a few minutes time to sit back and relax, but don't want to do anything? I know those moments are rare for most of us, but that doesn't mean you can't have something on hand to busy your hands and mind while also distracting you. While this is a perfect printable for the kids to do while waiting for Christmas dinner, I love the idea of adding it to my own basket. There is something soothing about solving the puzzle and finding the words.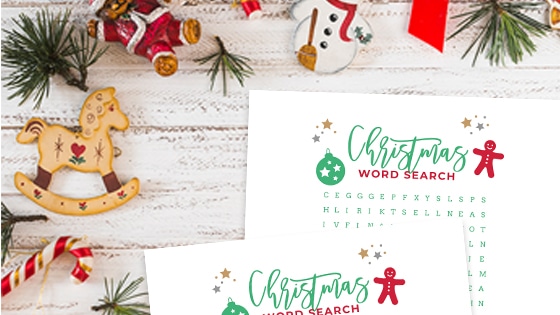 Tips for Using This Printable Again
When I make printables, I often know they will just end up in the trash a few days later. That's why I came up with a great way to use this year after year, and have it never become another piece of waste in my trash. Print it here.
Laminate the printable! Yes! Just use a simple laminator if you have one, or a laminating sheet, and seal this Christmas word search right inside it for use later. All you have to do now is grab a dry erase marker, and you can do this word search over and over again. At the end of the holiday season, simply slip it into the boxes with the rest of your holiday decorations to grab and use again next year!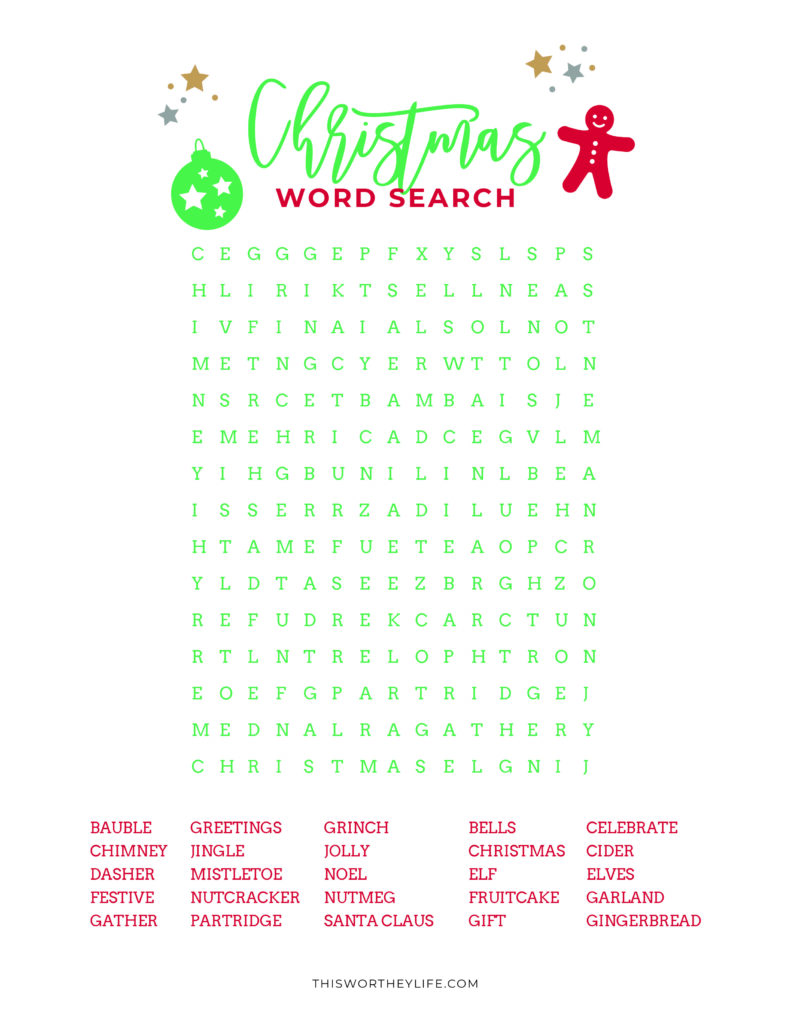 How to Add This Christmas Word Search to a Gift
If you want to create a fun gift for someone else this year, this word search for Christmas is a great addition. You can use the method above to seal it as a laminate and then hole punch the corner and tie a dry erase marker onto the page and tuck into a gift box.
Another fun option, especially for kids, is to create a notebook of their own fun Christmas printables. Basically, a Christmas activity pad that you make just for them! Depending on their age, you could add some fun holiday coloring pages, a favorite character themed printable sets like these Toy Story printables, crossword puzzles, word puzzles like cryptograms, mad libs, or even printable puzzles.
More Fun Christmas Activities
If you haven't noticed yet, Christmas is truly my favorite time of year. There is nothing like the sound of classic Christmas music playing, the smell of peppermint and gingerbread, and of course, all the fun and games. We love grabbing matching Christmas pajamas, turning on our Christmas playlist, and mixing up a kid-friendly Christmas peppermint julep or a peppermint shake cocktail for the adults to share. Playing games, watching something from this Christmas movie list for teens, or even heading out for a weekend adventure at one of these Midwest towns to visit at Christmas are all things we love.
Get creative this year and print a few holiday printables to enjoy with the kids during your regular holiday routines!