We're bringing our classic margarita to the Christmas party by adding seasonal flavors such as cranberry and peppermint. Our Cranberry Margarita recipe has a tequila soul but makes merry and raises a glass for peace on earth and goodwill to all of mankind.
-Happy Holidays from The Wortheys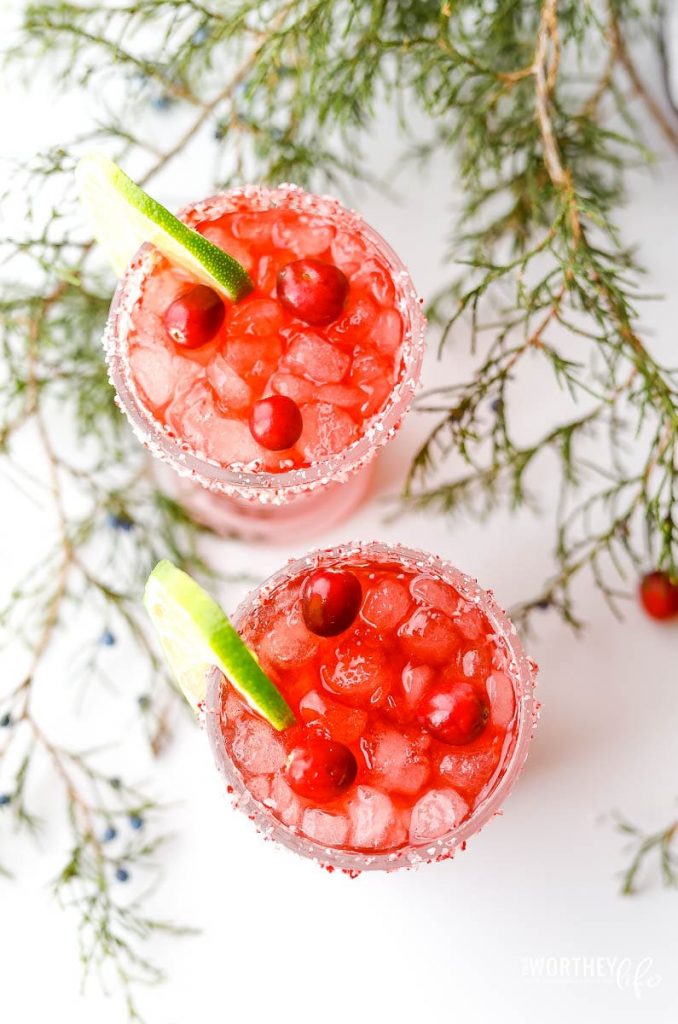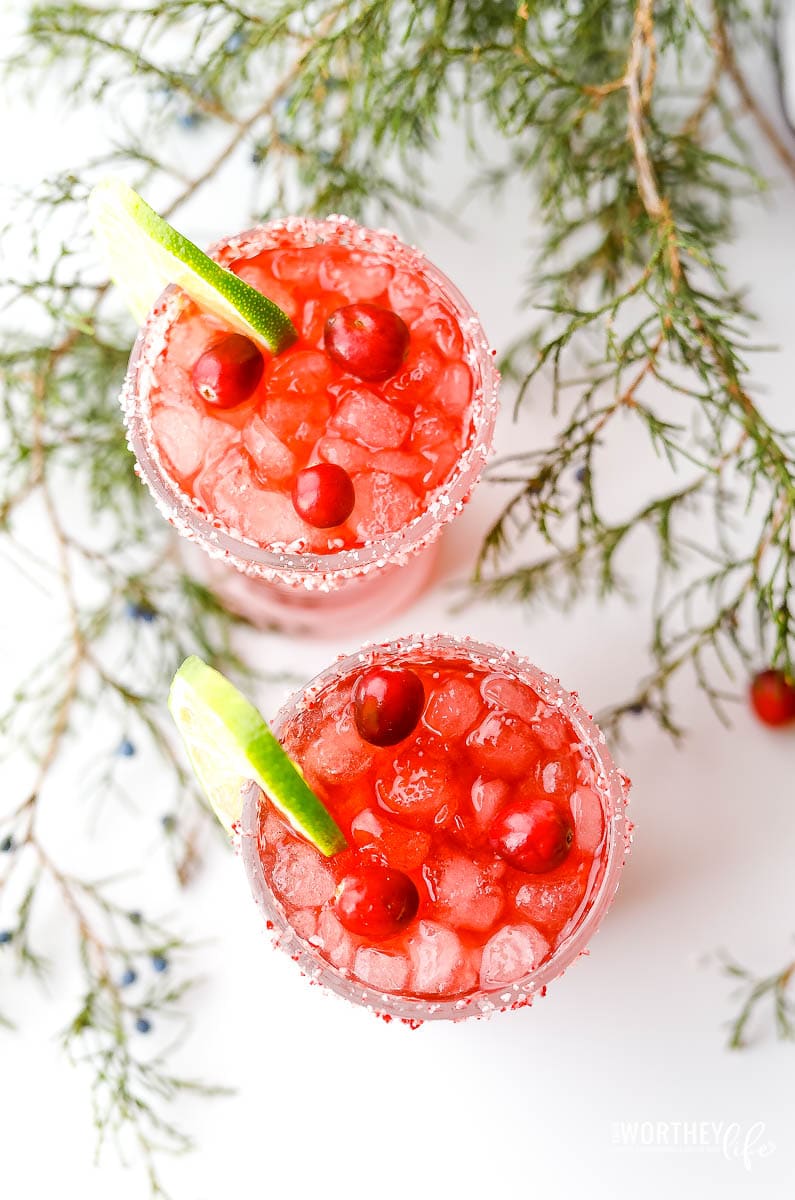 Cranberry Margarita Recipe
The first time I had a margarita I was stationed in Torrejon, Spain and right away I knew we were destined to be fast friends. And still, after all of these years later the margarita is still one of my all-time favorite cocktails. Another thing I've learned about the margarita is its versatility is nearly limitless.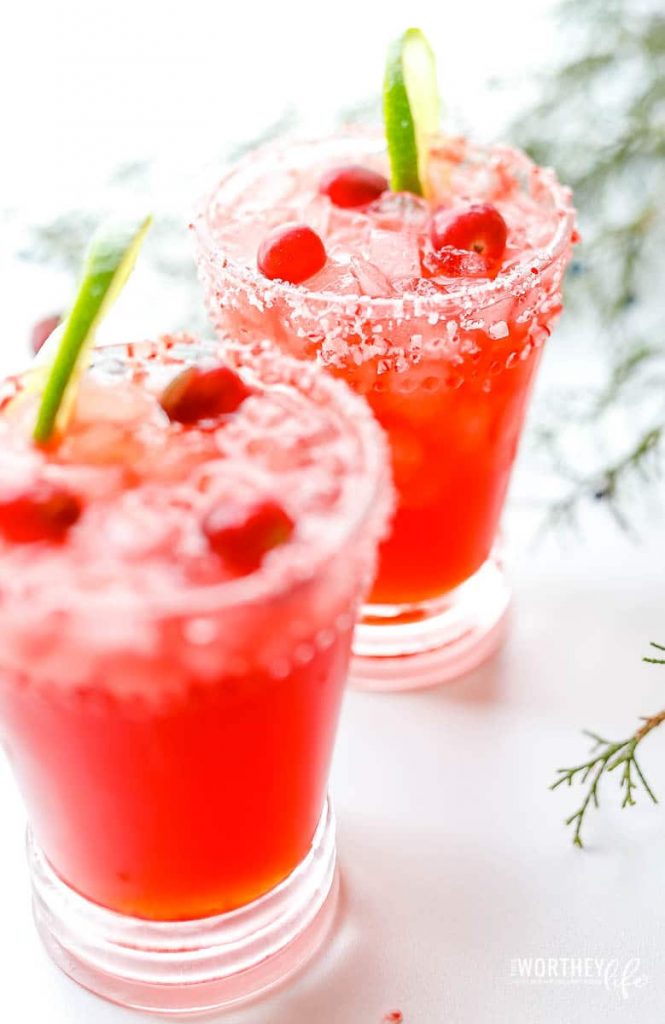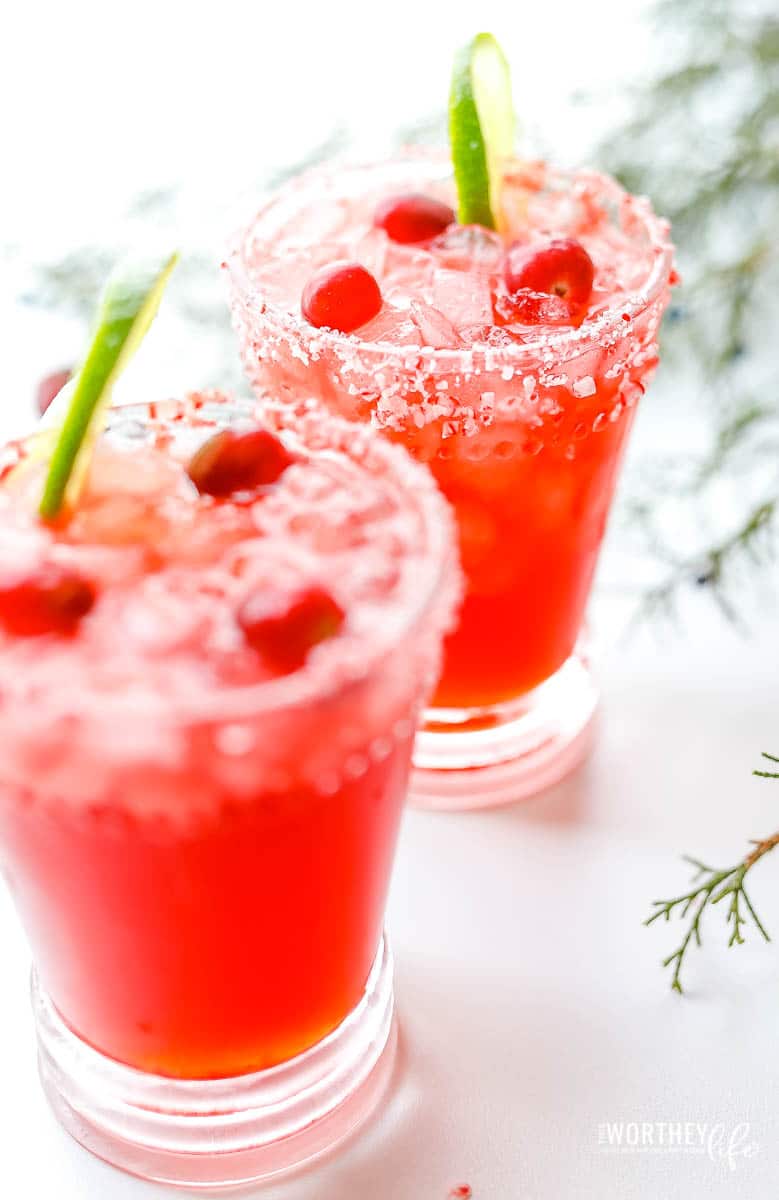 By tweaking the flavors slightly the margarita can be custom-made to suit just about any occasion or themed holiday. I believe as long as the base is left intact; the tequila, the lime juice, and a salty-ish rim the variations are infinite.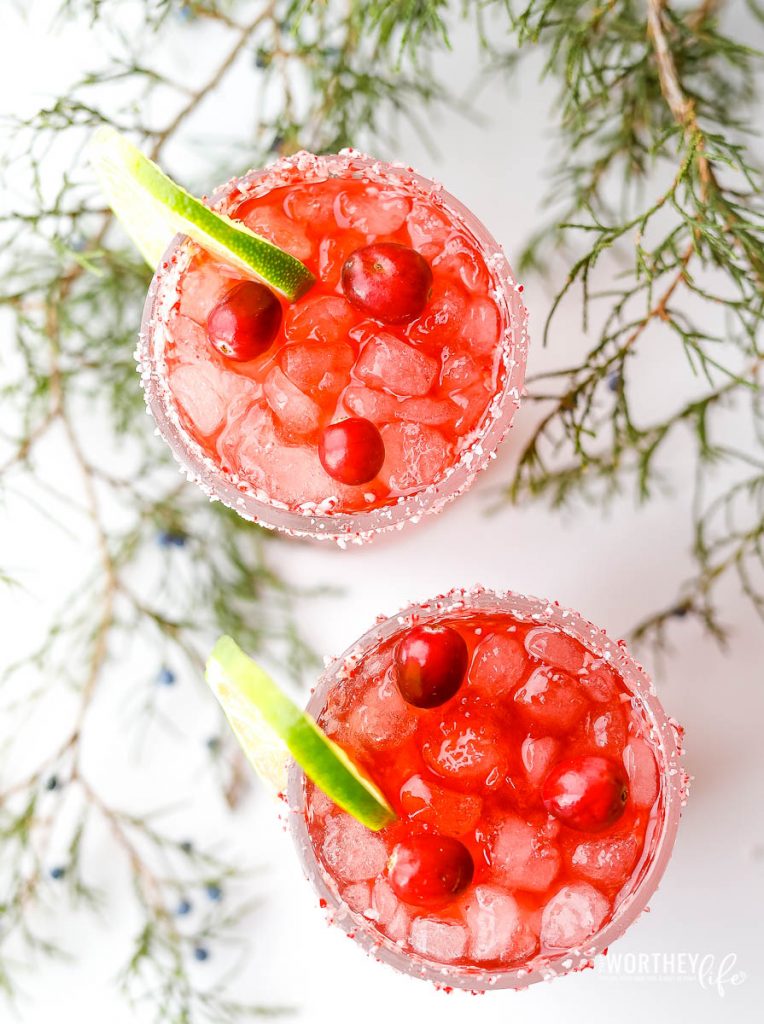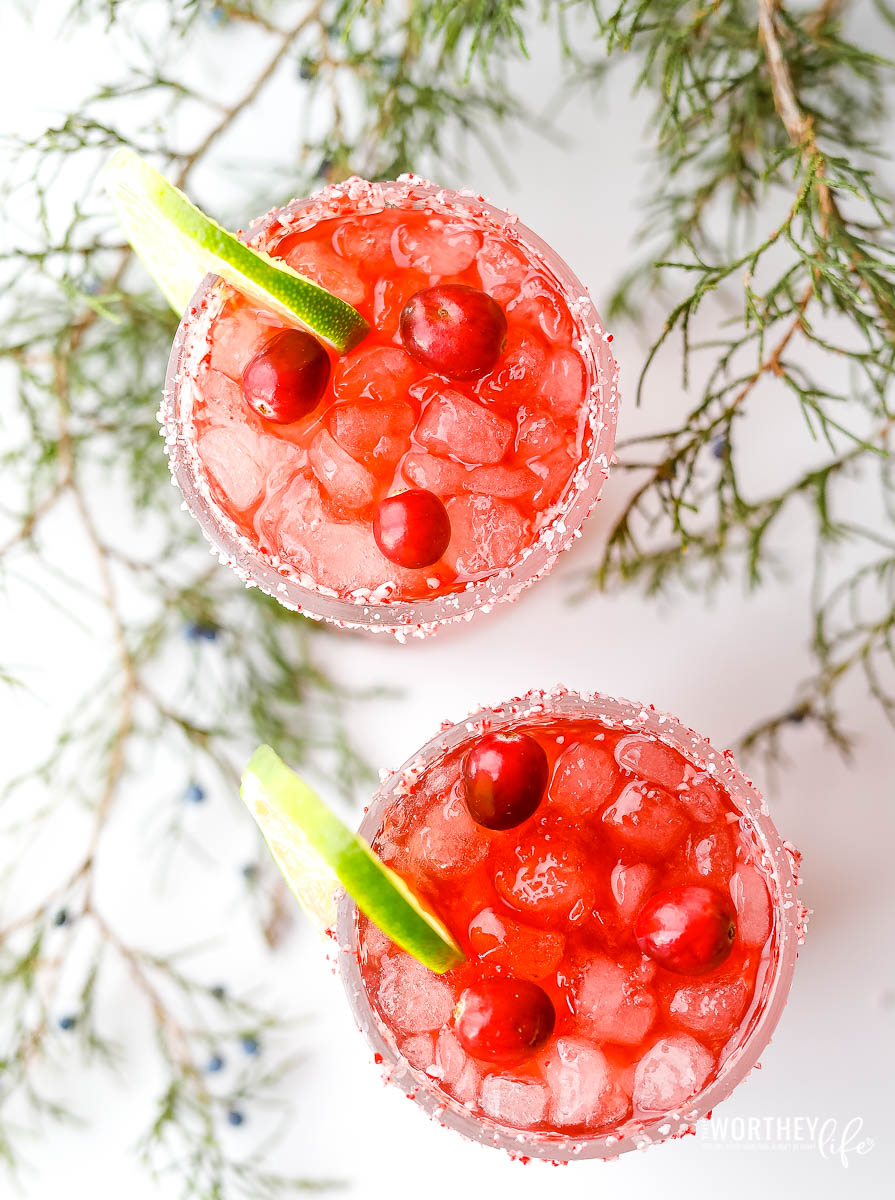 For this holiday edition, I added tart cranberry juice and sweetened things up with a bit of blood orange gourmet syrup. And for the rim, I mixed together margarita salt and crushed peppermint candy cane.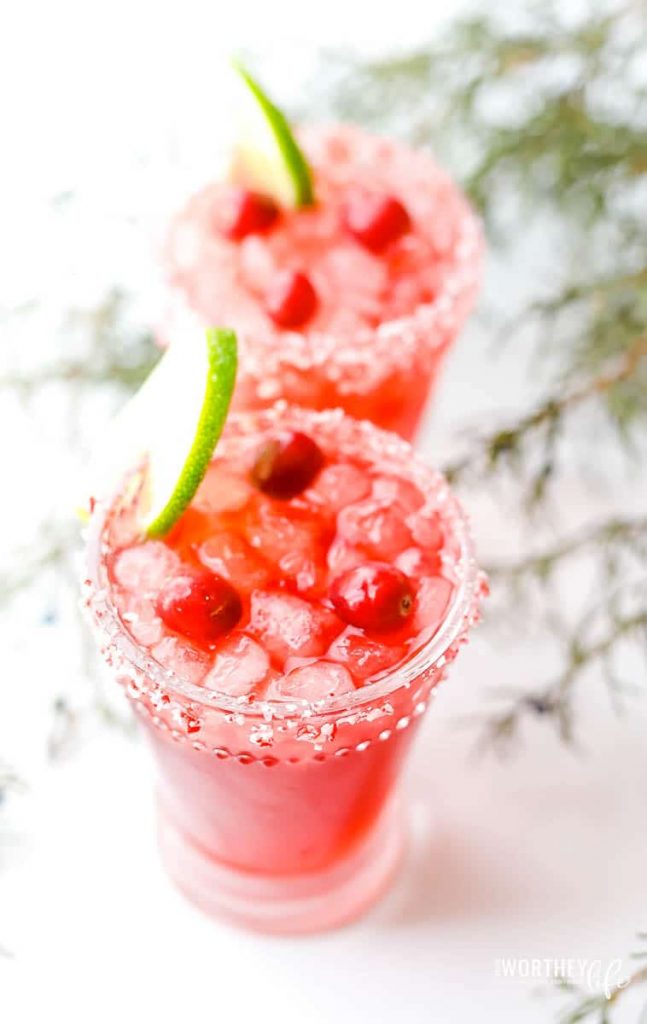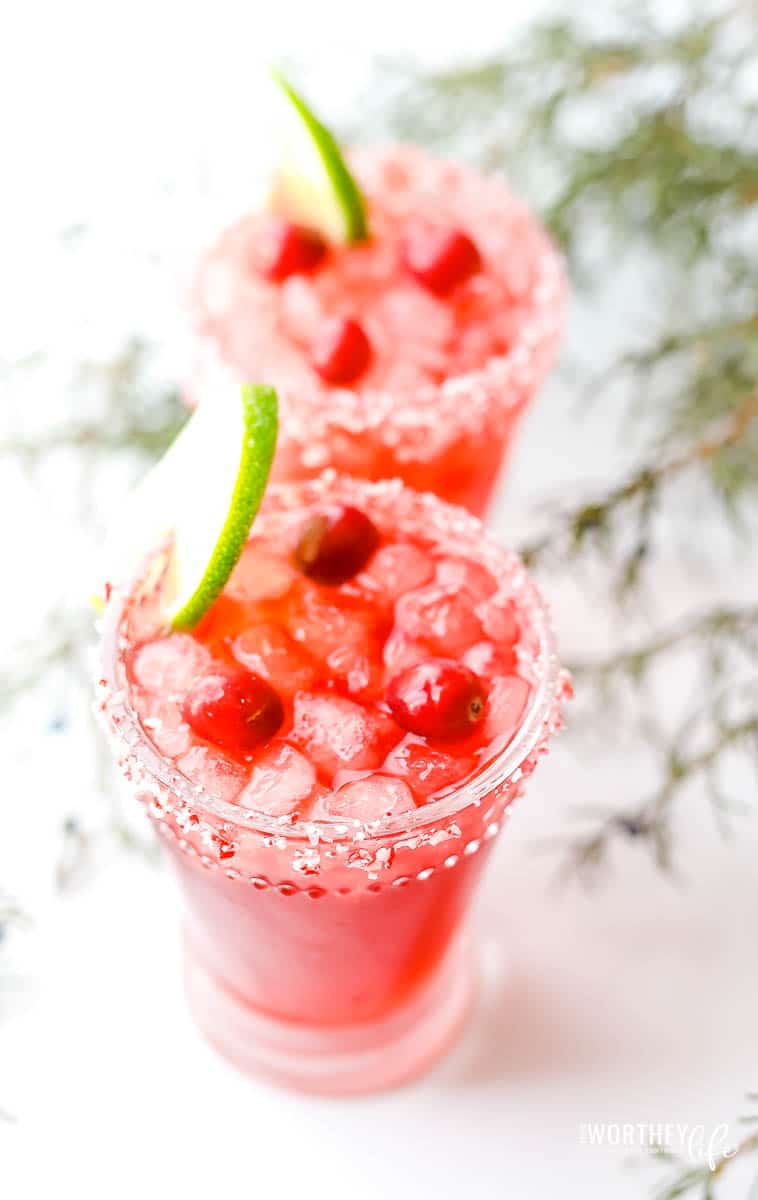 For the garnish, whole seasonal cranberries are a must for this holiday interpretation of this classic margarita cocktail. Your margarita loving guests will be pleasantly surprised at the extra effort you have taken on their margarita loving behalf.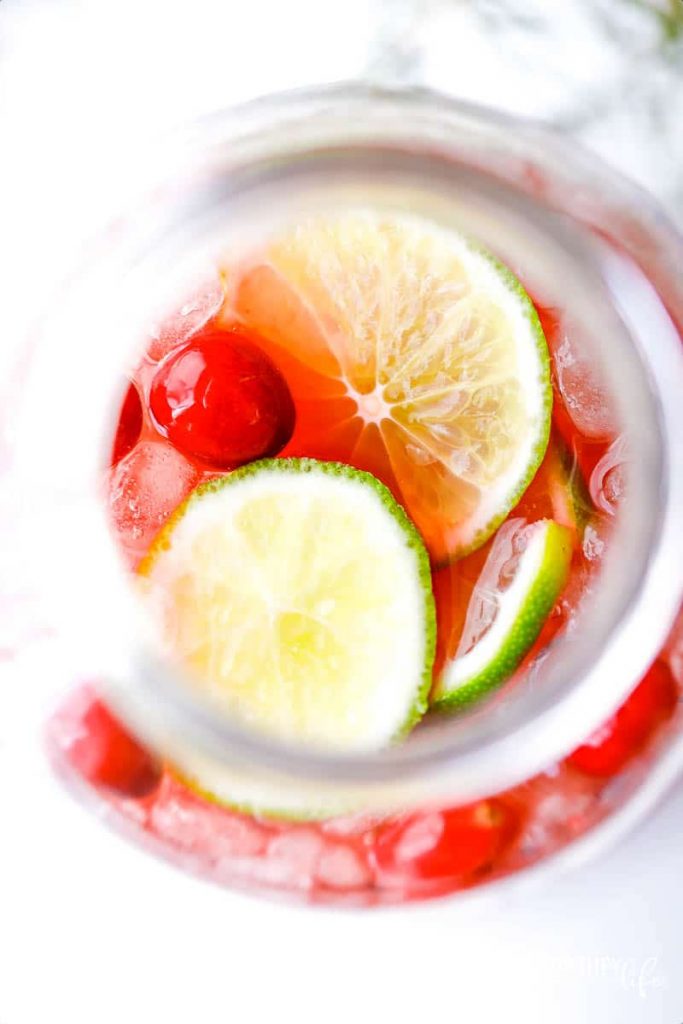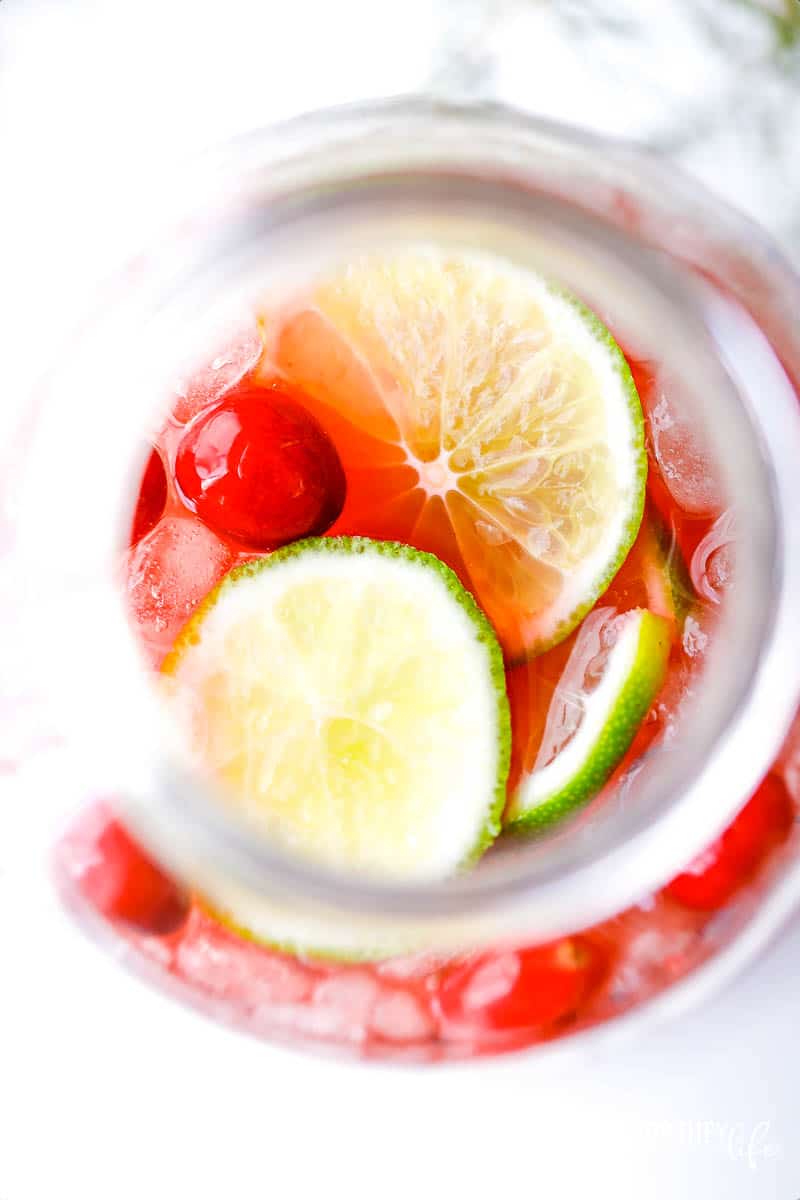 To Make This Easy Cranberry Margarita Recipe You Will Need:
Tequila. I used a Blanco tequila to make this margarita but whatever is your favorite go for it! P.S. Mezcal is a pretty cool alternate take.
Lime Juice. If you are a lover of the margarita cocktail then you already know freshly squeezed lime juice it the best. But, who am I to judge if you pour your lime juice from a bottle. Go for it!
Cranberry Juice. When it comes to the tart thrill of cranberry juice there's nothing like its pucker inducing sharp tang. I used pure cranberry juice but apple-cran or cherry-cran are great choices too!
Blood Orange Gourmet Syrup: Using a blood orange syrup is a cool alternative to triple sec or orange curaçao, either will work if you can't get your hands on some blood orange syrup.
Margarita Salt & Crushed Candy Cane Rim: The salty, sweet, and pepperminty combination has the holidays written all over it. If sweet and salty is your jam you'll be on cloud nine and three-quarters once you taste this combination.
Ice: I am not sure I want a margarita if the ice ain't proper, and by proper I mean either crushed ice or pearl-sized ice. If the ice to too big it's just weird and if it's too small it melts too quickly and waters down your drink. You gotta bring your best ice game with this one, just sayin'.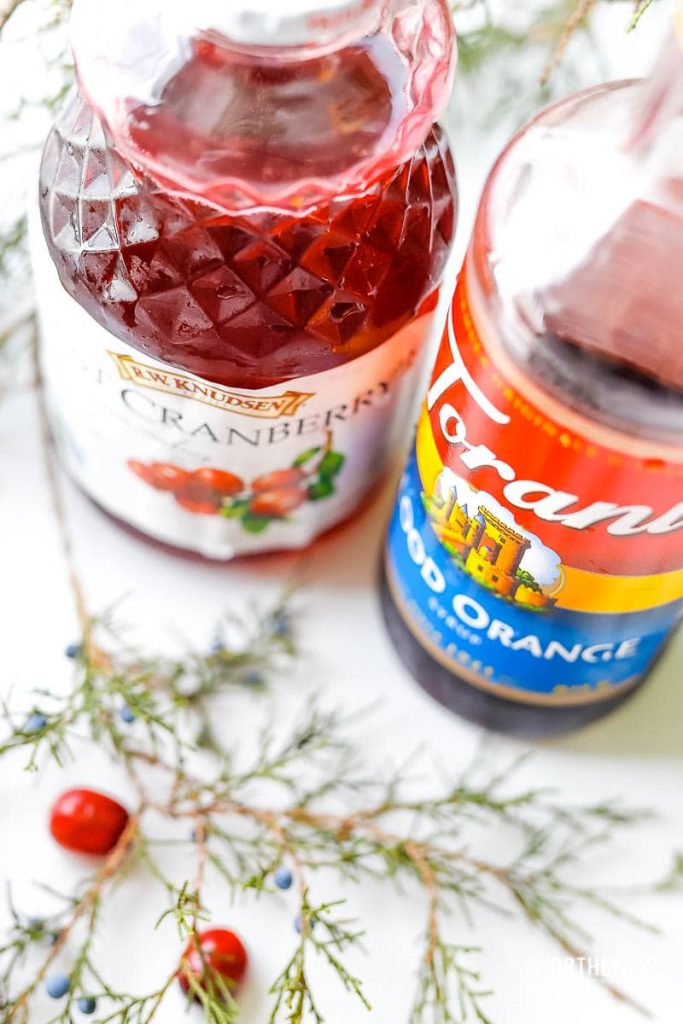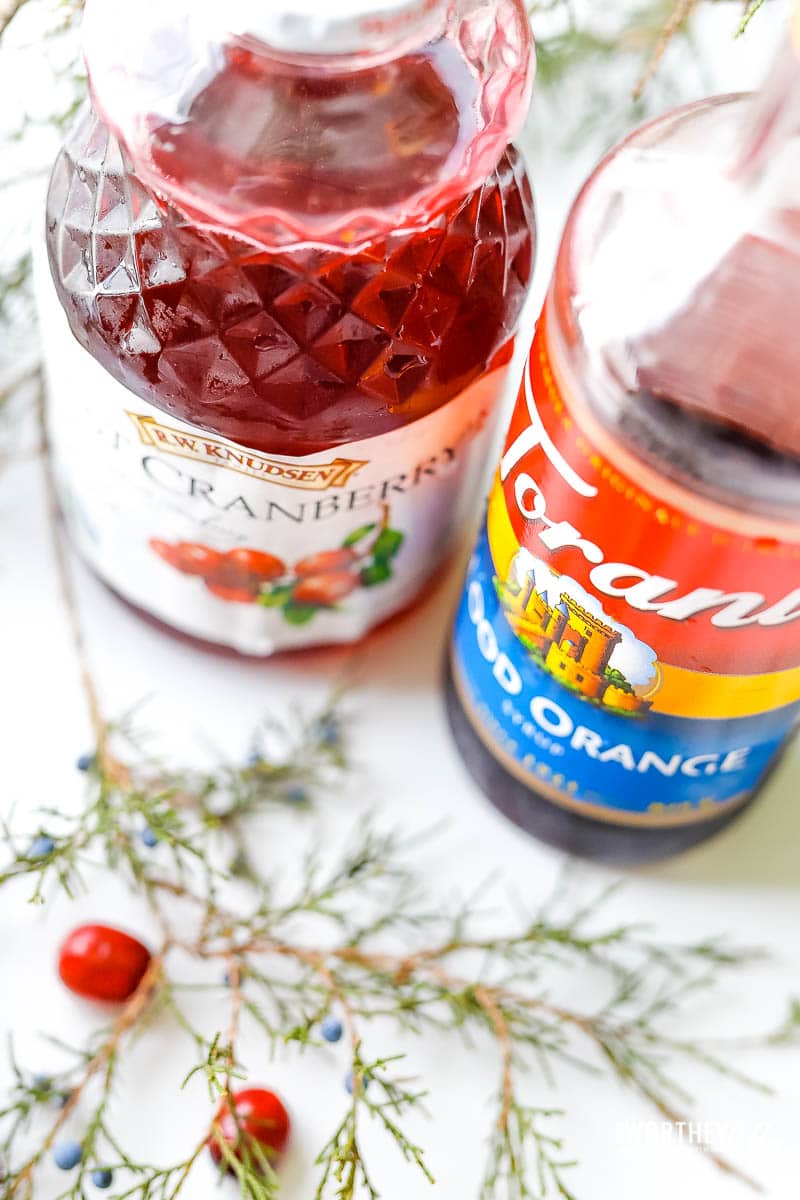 You Will Love Our Easy Holiday Margarita Because:
Sweet
Sour
Festive
Oh So Red
Easy To Make
Is Ready In No Time
It's A Margarita With North Pole Vibes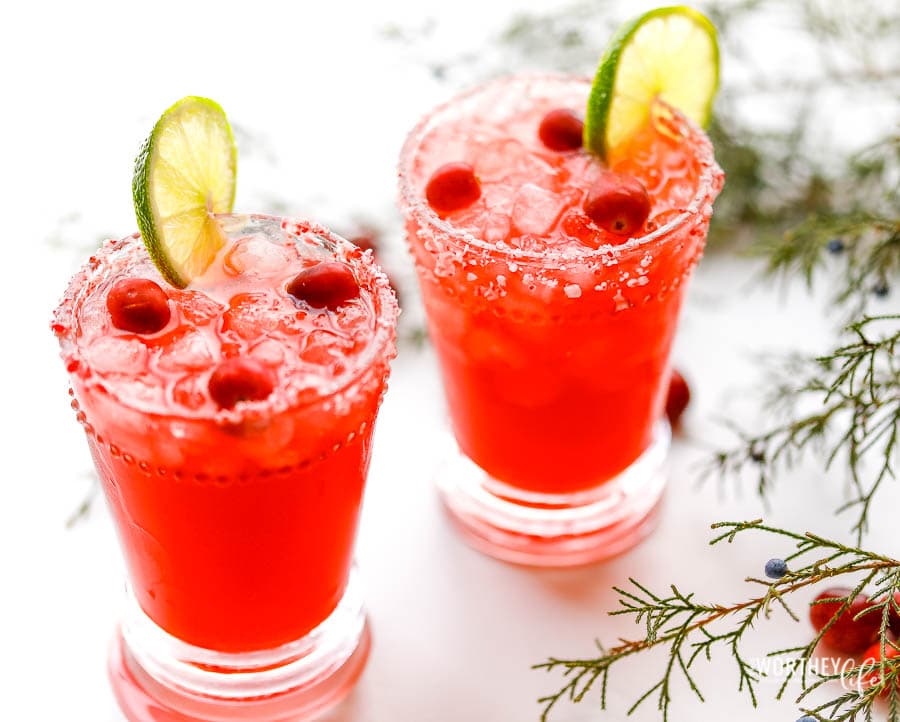 How To Make A Cranberry Margarita
Ingredients:
2 ounces tequila
2 ounces cranberry juice
1-ounce freshly squeezed lime juice
1-ounce blood orange syrup
crushed or pearl ice
whole cranberries
ripe lime slices
Margarita salt
crushed candy cane
Directions:
Combine the Margarita salt and crushed candy cane, use a lime wedge and run it along the rim of each glass. Dredge the rim of the glass through the Margarita and crushed candy cane mixture and place them into the fridge to chill until you're ready to serve the cocktails.
Into a cocktail tin, add ice, tequila, cranberry juice, freshly squeezed lime juice, and blood orange gourmet syrup. Secure the lid and shake vigorously for 30 seconds. *For this recipe shot I added several slices of lime into the cocktail shaker for extra lime flavor, totally optional.
Strain into a chilled serving glasses filled with fresh crushed or pearl ice. Add three whole cranberries.
Garnish with slices of ripe lime.
Serve.
Cheers!
Now that you have the recipe make sure you add all the ingredients to your grocery list (Hey, Google! Add tequila and limes to my shopping list!") because this Easy Holiday Margarita will help you get through the holidays and look good doing it. Cheers!
Find more festive margarita recipes below:
Frozen Cranberry Margarita with Peppermint Rim {most popular}
Margarita Recipe | Frozen Peppermint Coconut Margarita
Sweet Star Spangled Vodka Margarita
Fall Margarita Idea | Pumpkin Spice Margarita