Fall is just around the corner, and with it comes all things apple cider. We're putting a twist on the classic margarita with more tequila, lime juice, and tons of apple cider to make an Apple Cider Margarita! Grab the recipe down below!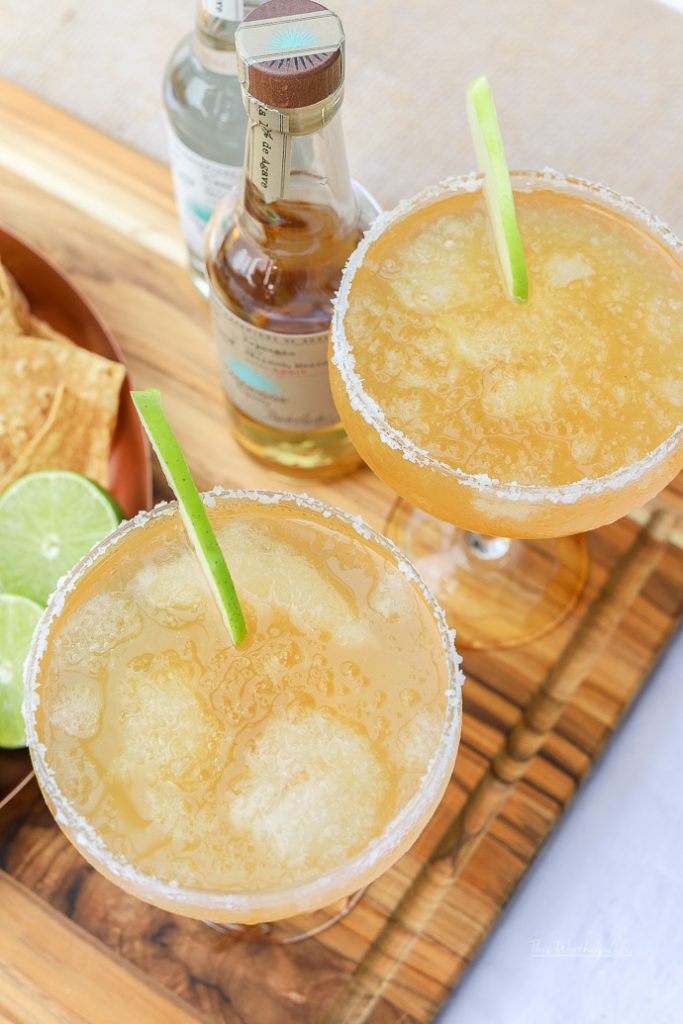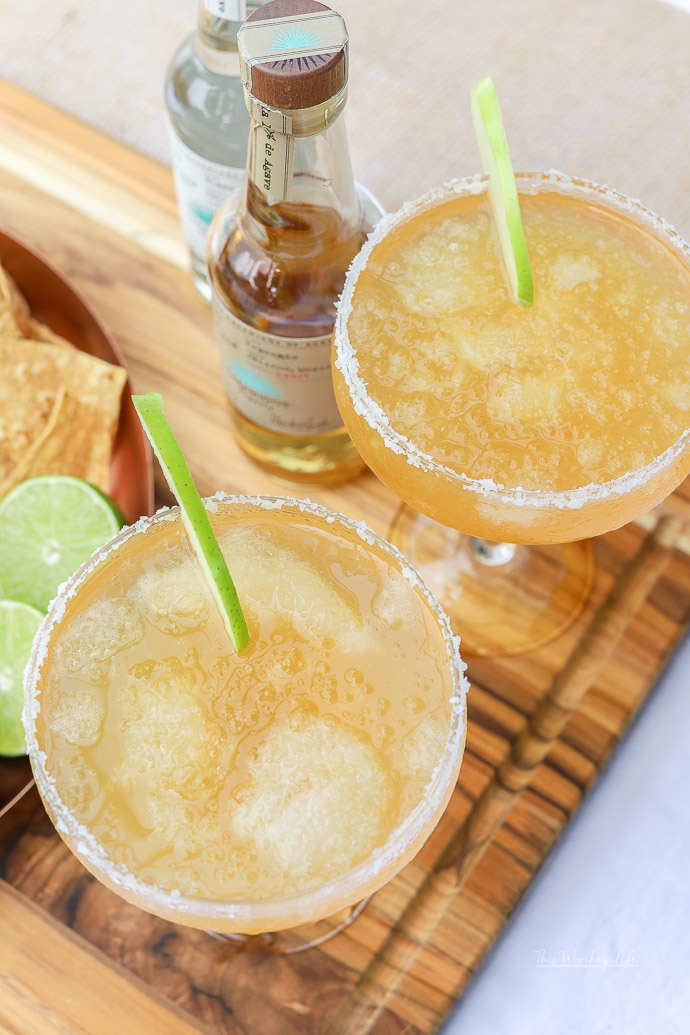 Apple Cider Margarita
And one margarita will rule them all. Yes, this is not a quote from Lord of the Rings but it is definitely a quote from my favorite end of the summer cocktail. With the end of summer, comes the beginning of fall and all things apple cider. And if you like apple cider you just might fancy our Apple Cider Margarita. I mean there's tequila, lime juice, a salted rim, and of course, made with lots of apple cider. NEW Margarita: Pumpkin Spice Margarita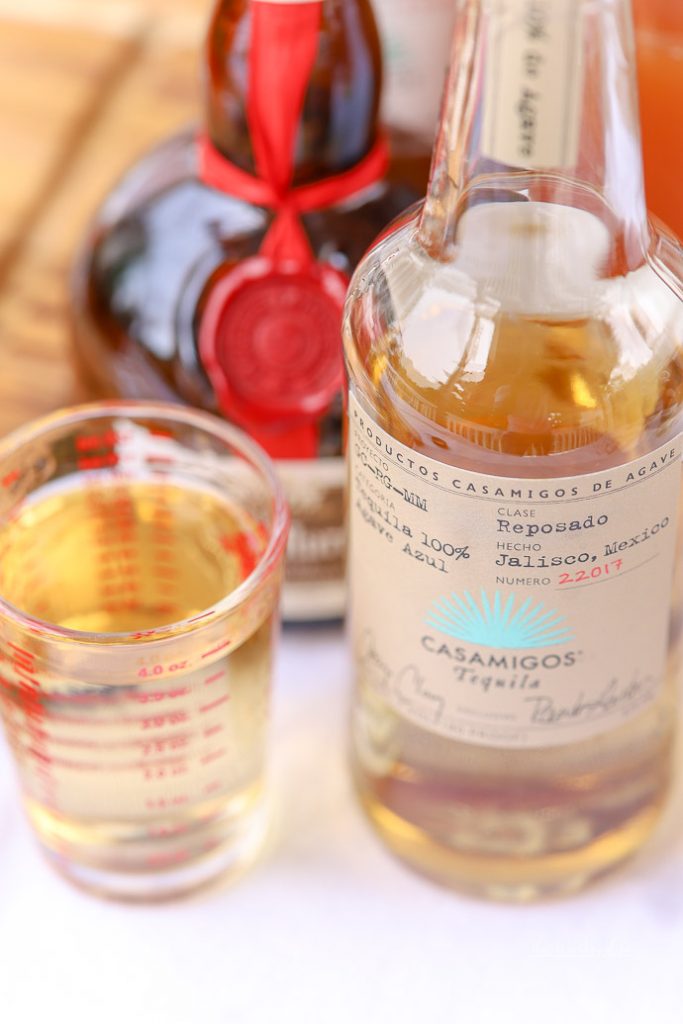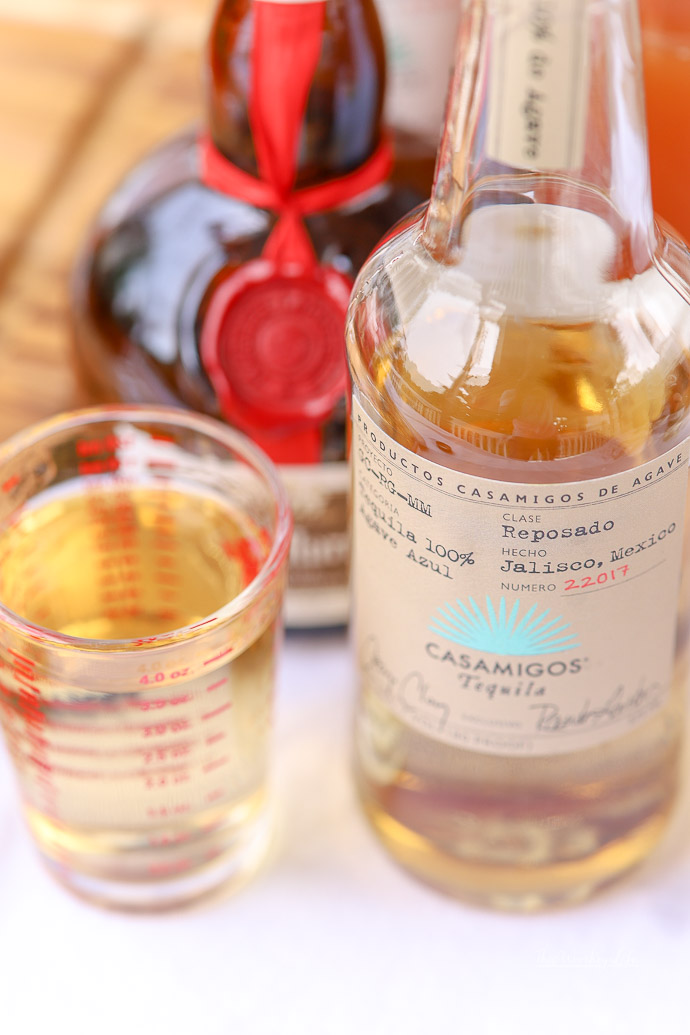 Four ounces! Yes! That's a lot of tequila but only because I am making enough for two servings and since the Mrs. doesn't drink more for me, right?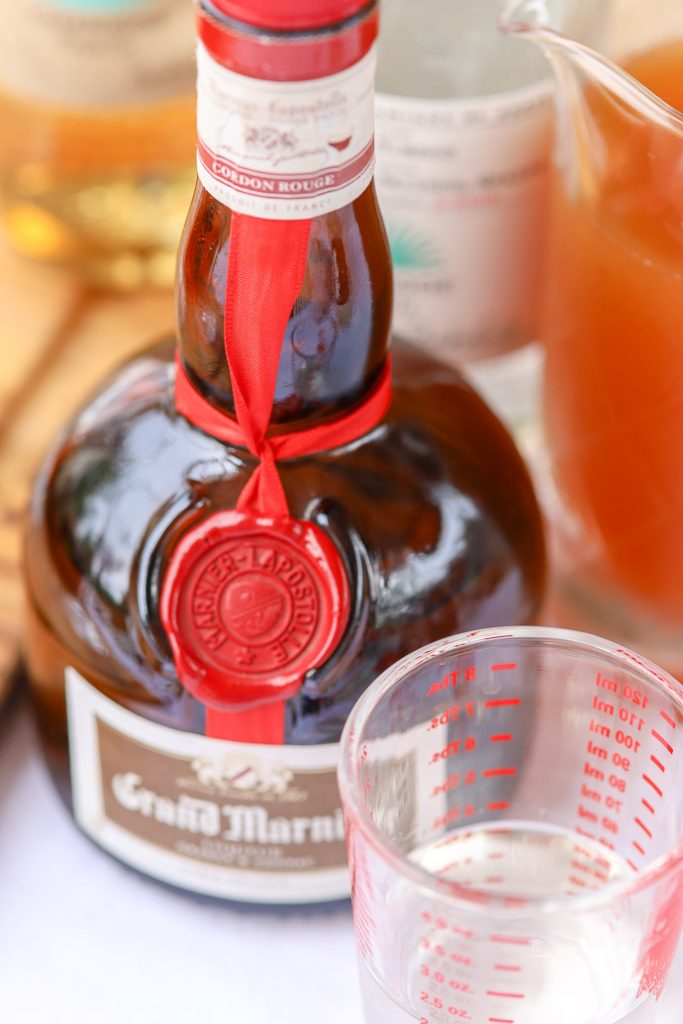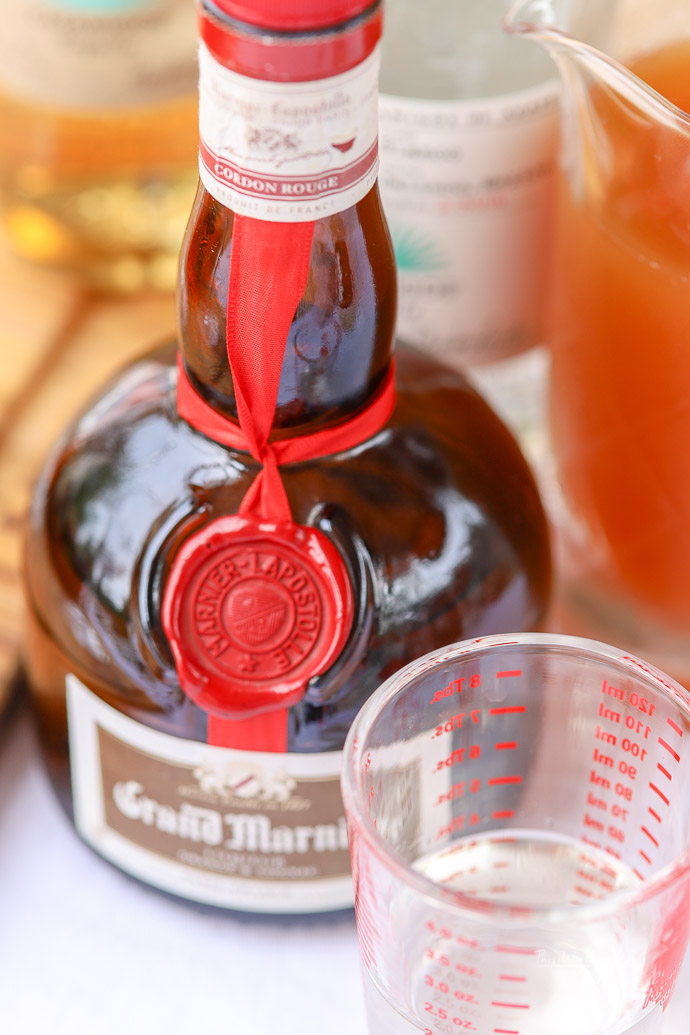 I have a secret weapon when it comes to making these delicious cocktails and it's Grand Marnier Liqueur. It adds a subtle orange citrus flavor which compliments the apple cider superbly!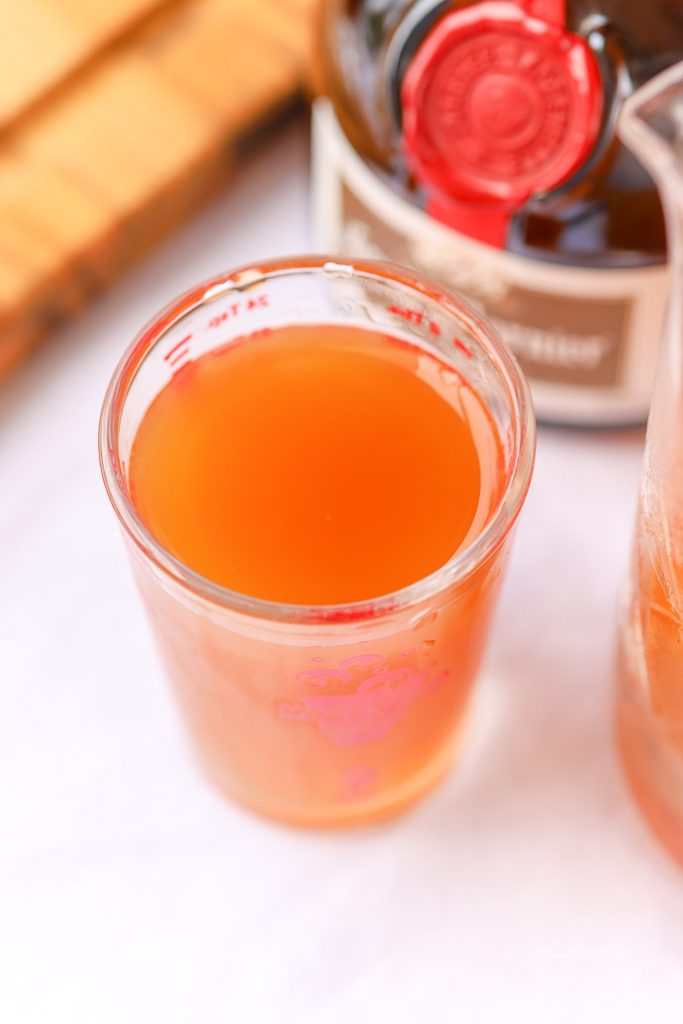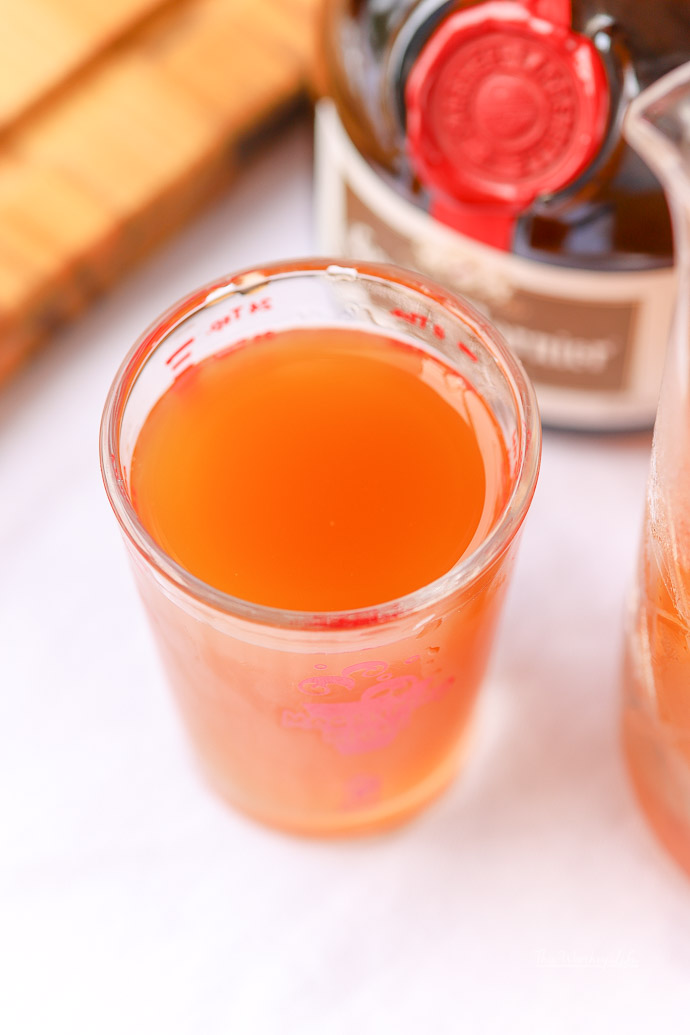 I love apple cider, don't you? And did you know it makes a really good margarita too? Pick up your favorite seasonal apple cider and put on your mixology cap and shake things up a bit!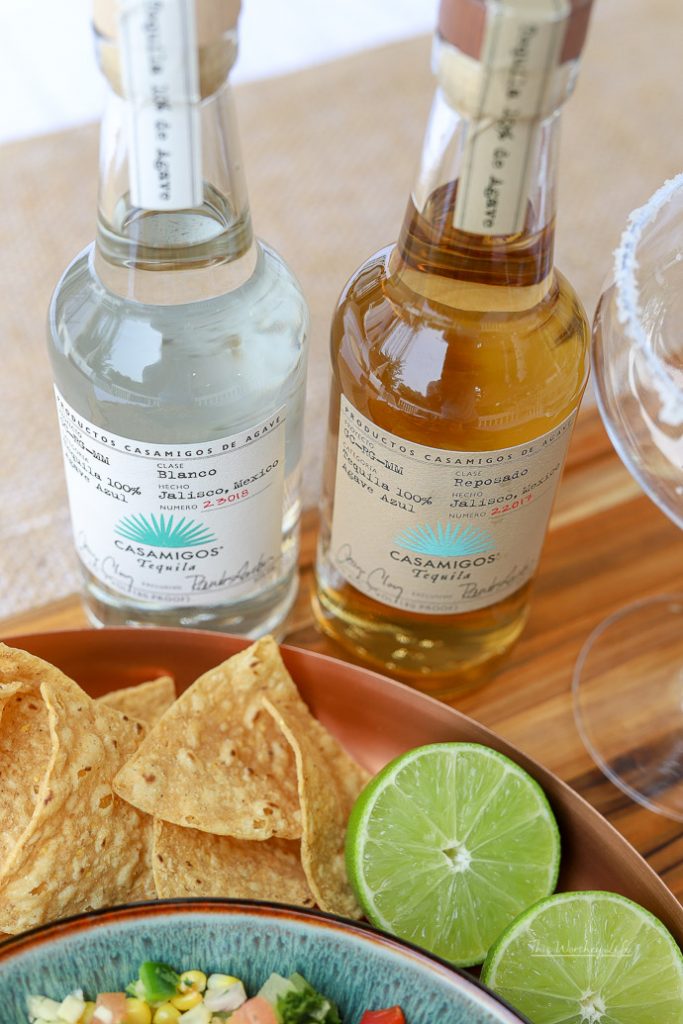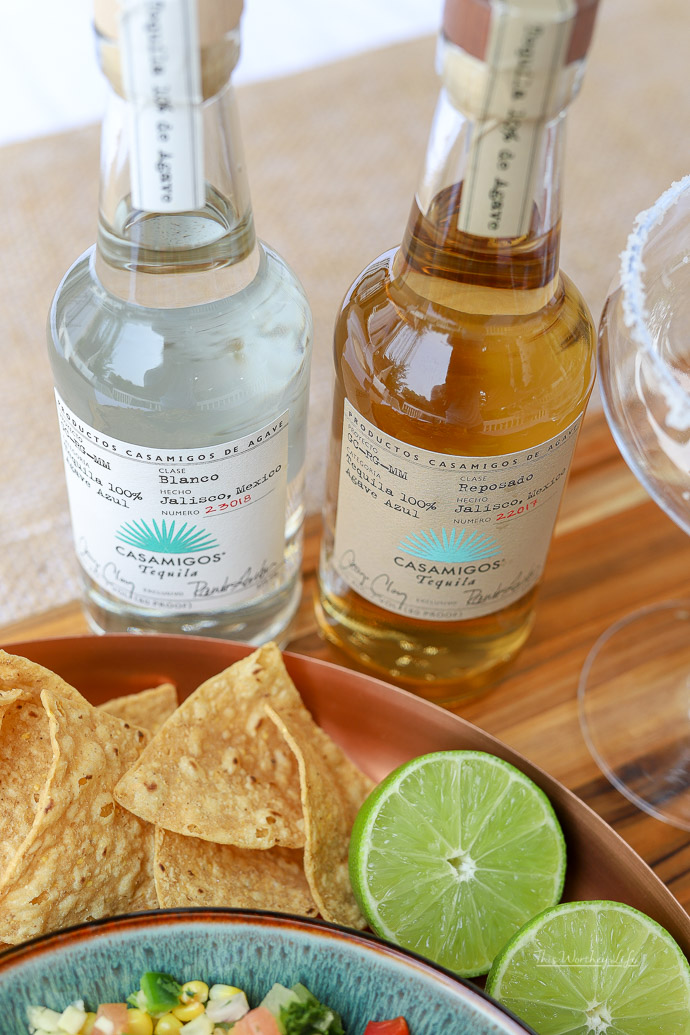 Guess what? Our Apple Cider Margarita goes perfectly with our Sweet Corn Pico de Gallo (coming soon)! It's like it was meant to be!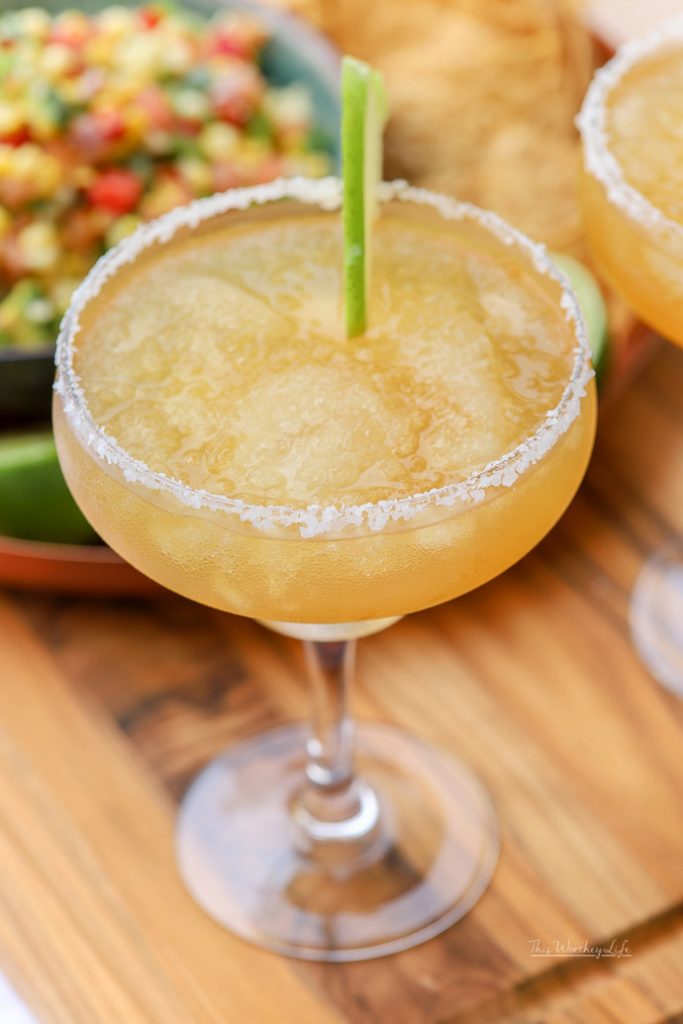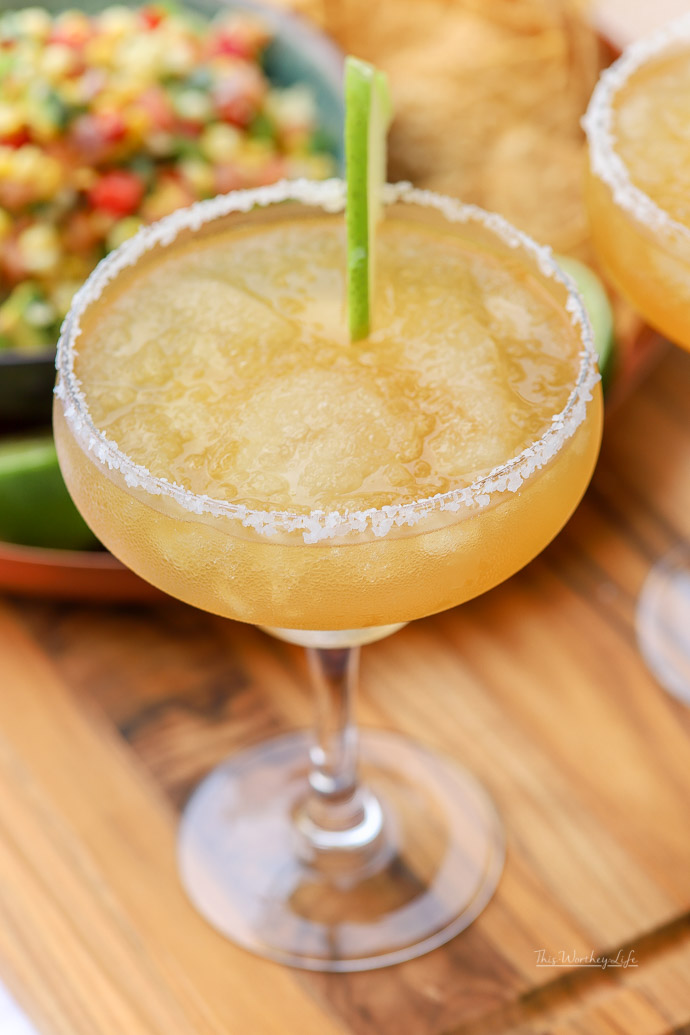 How to make an Apple Cider Margarita
Ingredients:
Makes two servings
4 ounces tequila
3 ounces Grand Marnier Liqueur
8 ounces apple cider
2 ounces freshly squeezed lime juice
ice
margarita salt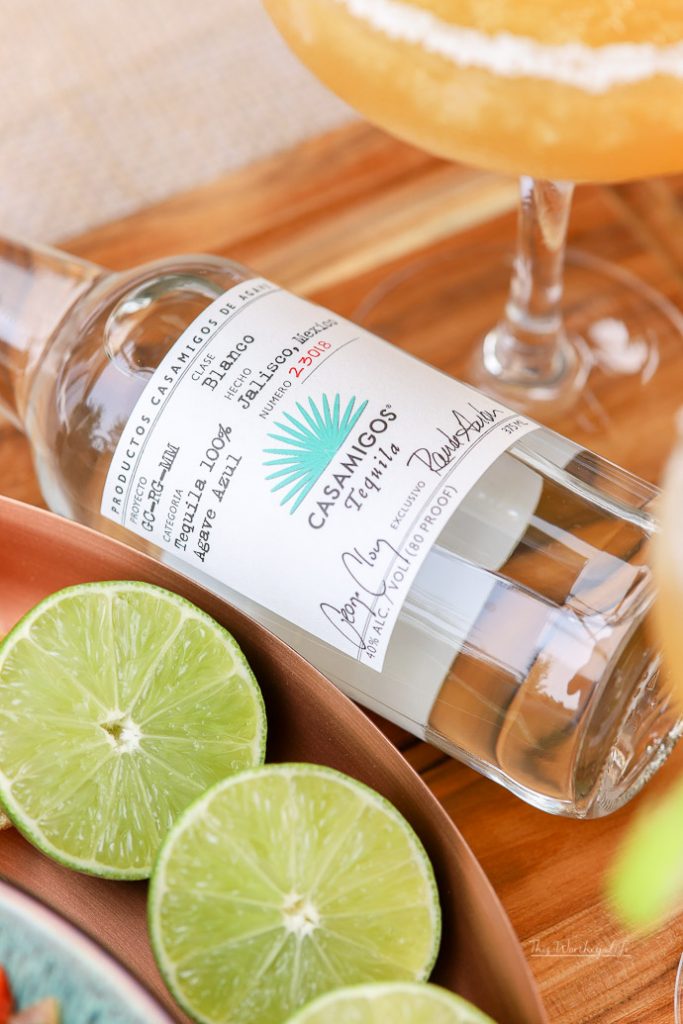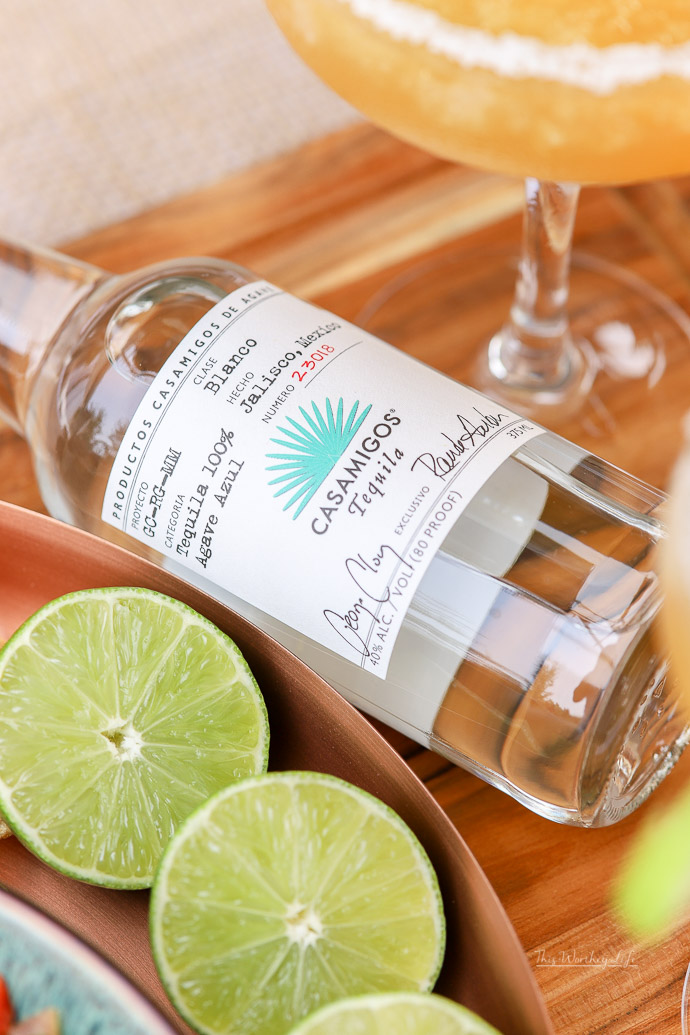 Directions:
Into a blender add 3 cups of ice, tequila, Grand Marnier Liqueur, apple cider, and fresh squeezed lime juice. Close the lid and pulse until the mixture resembles a slush. Pour into slat rimmed margarita glasses.
Serve.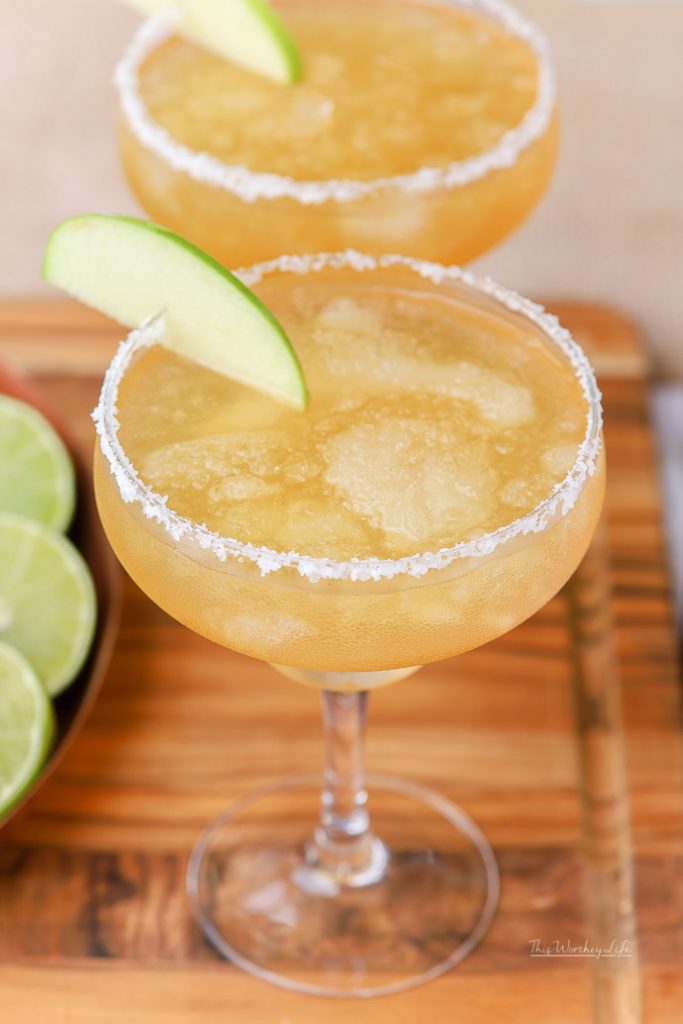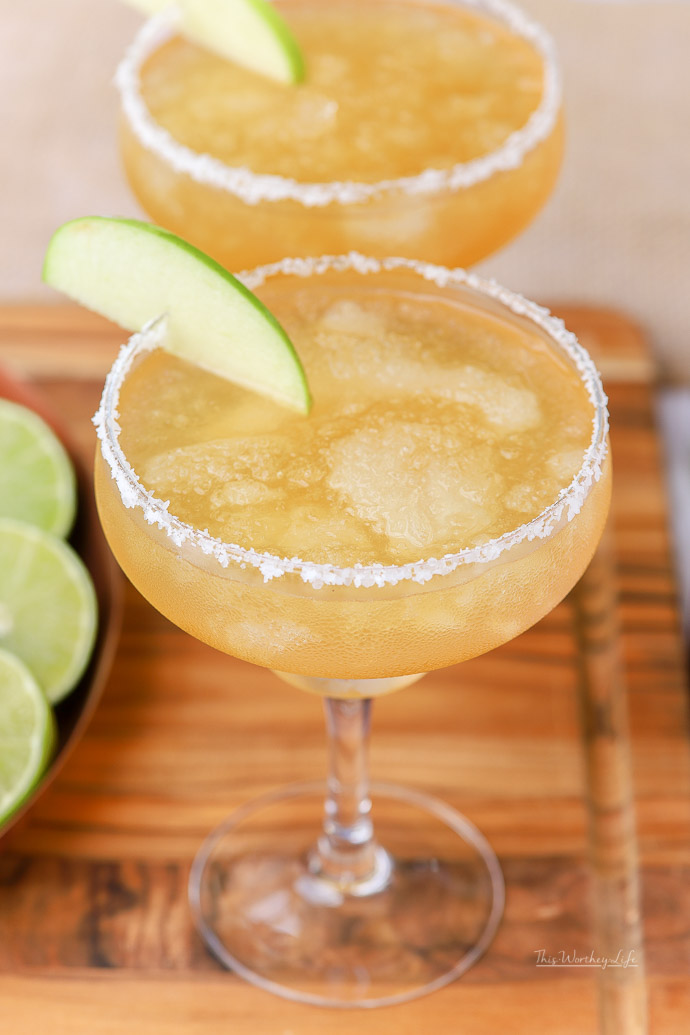 Love Margaritas? Be sure to check out the other margaritas on the blog:
Strawberry + Pineapple Margarita
Sweet Star Spangled Vodka Margarita
The Guava Watermelon Margarita