The Guava Watermelon Margarita
We departed the too chill environs of Michigan, traded in our parkas and depressingly gray skies for swimsuits and sunshine, and landed in mostly sunny Los Angeles, talk about contrasts. We're out west for eight days and are spending our time between Los Angeles and Anaheim, California. Lately, our days consist of lounging poolside and sipping on homemade cocktails. Not a bad gig, right? So, today I dug into my bag of mini-shots and pulled out one of my favorite go-to tequilas, Cazadores Reposado. So far, so good. I peeked into the fridge and grabbed a chilled can of guava nectar, and from the fruit-bedecked countertop; I set to work slicing up fresh watermelon; I had something in mind.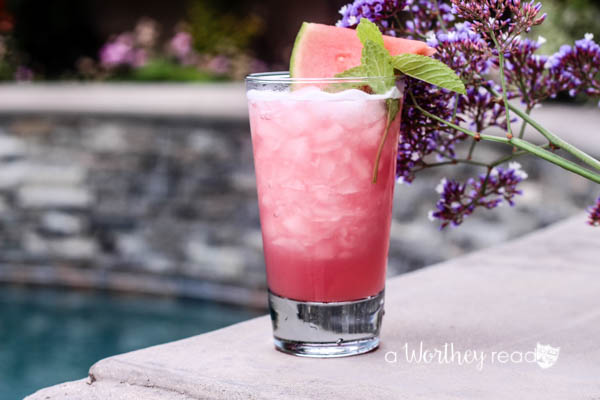 Maybe it was the California sunshine, which we've had very little of with all of the rain showers. But every so often tendrils of west-coast sunshine makes its way through the cloud cover just to remind us why we're here. We took a trip to the market a day ago and were almost overwhelmed by all of the fresh, and brightly colored produce. We saw strawberries of gargantuan proportions and unbelievable flavor. The fresh basil redolent with incredible fragrance. We ended up with a basket heavy laden with of rainbow colors, fresh herbs and a bounty of fruity sweetness.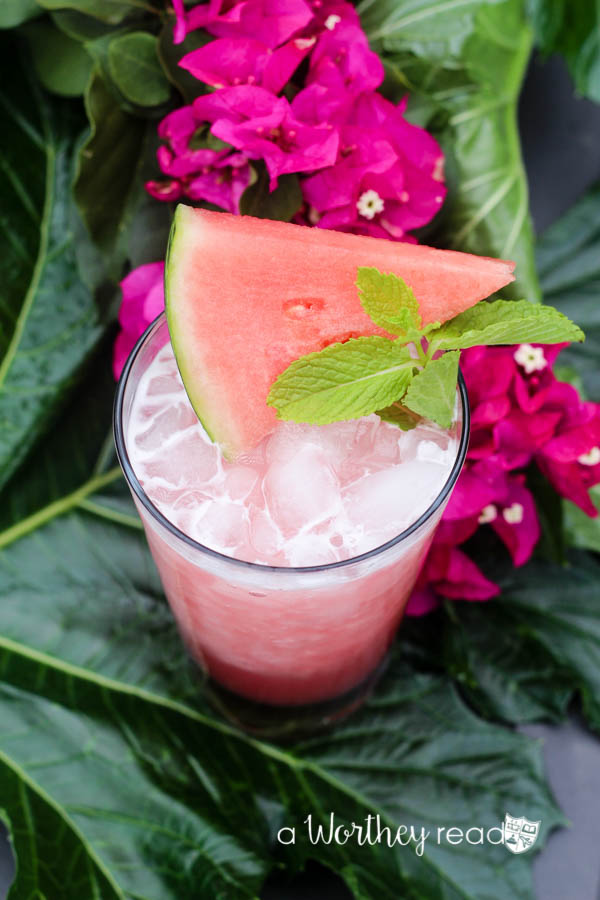 Back at our temporary vacation home, I set about creating something a little off the beaten path but 100% inspired by the bounty of the endless California summer. The Guava Watermelon Margarita is a dangerously delicious cocktail. The tequila rides just beneath the guava and watermelon flavors; there is also a dash of sea salt which cuts through the sweetness like the salty-dog current. Check out the recipe down below and I'll meet you in a California daydream.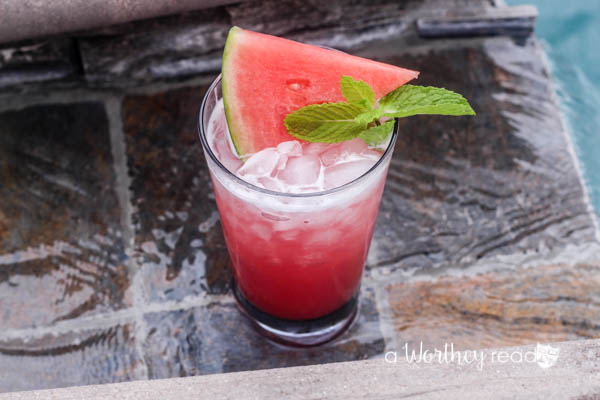 Pink Margarita
Ingredients:
2 ounces Cazadores Reposado Tequila
1 ounce Captain Morgan Spiced Rum
2 ounces Guava Nectar
2 ounces Fresh Squeezed Watermelon Juice
Pinch of Sea salt
Crushed Ice
Sliced Watermelon, for garnish
Directions:
In a cocktail shaker add Cazadores Reposado Tequila, Captain Morgan Spiced Rum, guava nectar, watermelon juice, a pinch of sea salt and top with lots of ice.
Secure the lid on the cocktail shaker and move sumpin' (that means shake vigorously for 30 seconds).
Strain into a chilled glass filled with fresh crushed ice. Garnish with a slice of watermelon and a sprig of fresh mint.
Serve.
Drink responsibly, and never drink and drive.