Margaritas are such a fun drink! This cherry margarita recipe is made with a good brand of tequila, cherry syrup, and a few other key ingredients you need to make a margarita. Grab the recipe down below!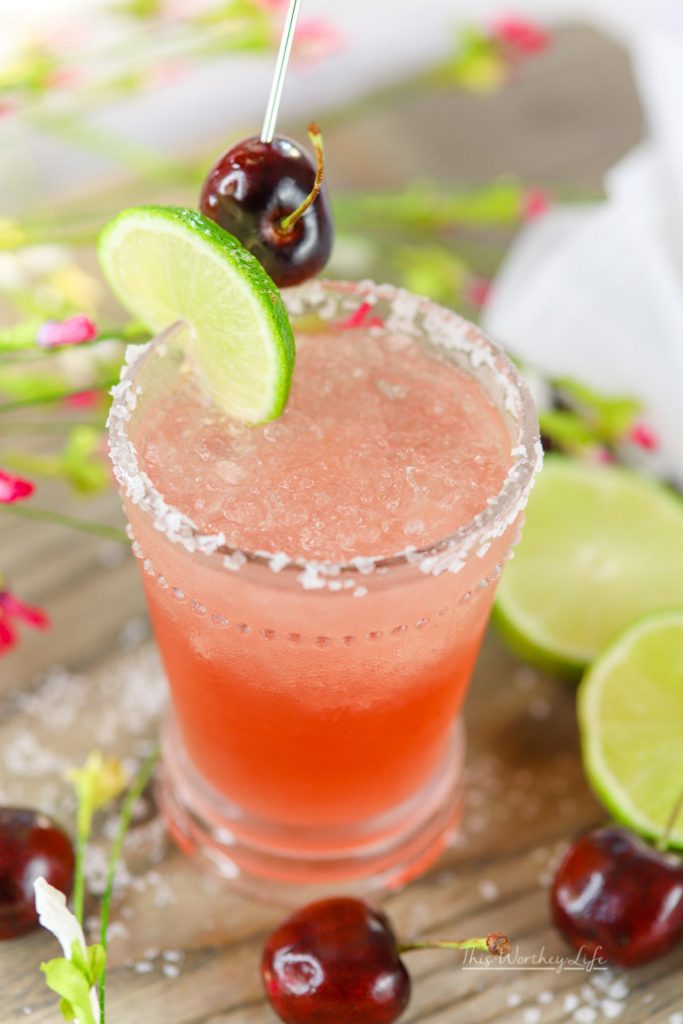 Cherry Margarita
Summer may be coming to an end, but we're still enjoying margaritas. And it's okay that we don't have fresh cherries to use for this tequila margarita recipe, the cherry syrup will do the trick. You can google how to make cherry syrup, or you can buy a
premade bottle of it here.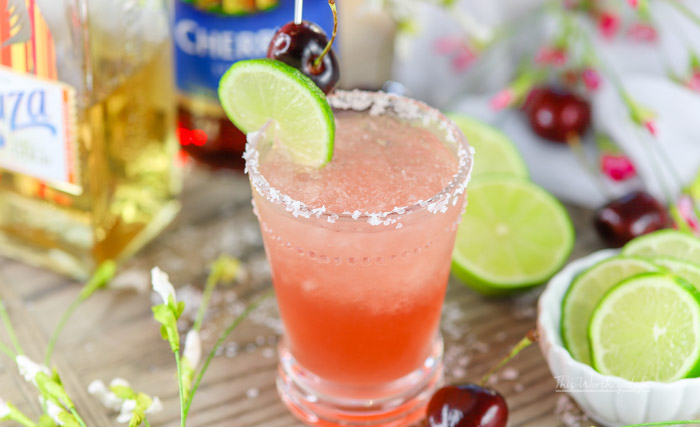 Margaritas are good any time of the year, not just summer. With only a few simple ingredients, you can easily change this margarita into a fruit of your choice. But, if you're ready for all things fall, then you need to check out our
Apple Cider Margarita.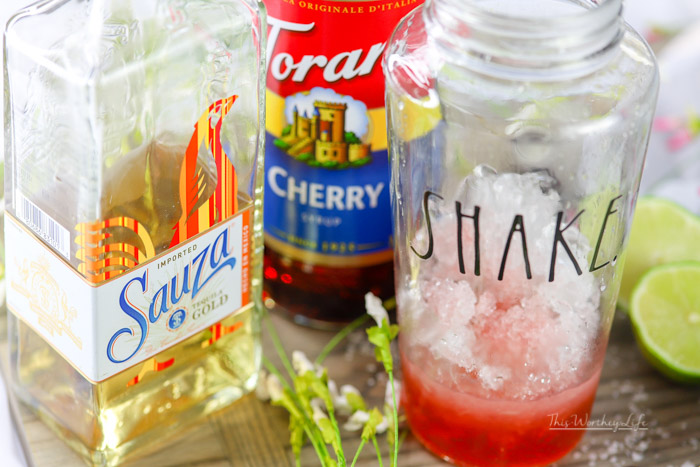 Ingredients for a tequila cherry margarita
1 1/2 ounce tequila
2-ounces cherry syrup
1-ounce fresh lime juice
1 1/2 crushed ice
margarita salt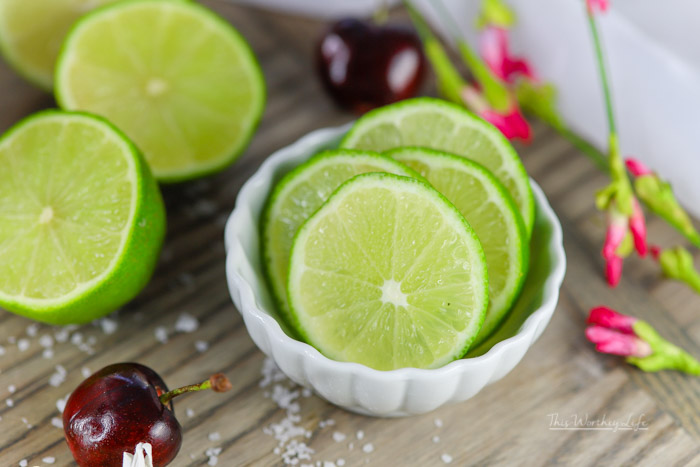 Directions on making a cherry margarita
Into a blender add ice, tequila, cherry syrup, and fresh lime juice.
Blend until the ice resembles slush ice.
Rub a slice of lime around the rim of a serving glass.
Tip and twist the rim of the glass into a tub of margarita salt.
Pour the margarita into the glass.
Garnish with a stemmed cherry and a wedge of lime.
Serve.
Drink responsibly, and never drink and drive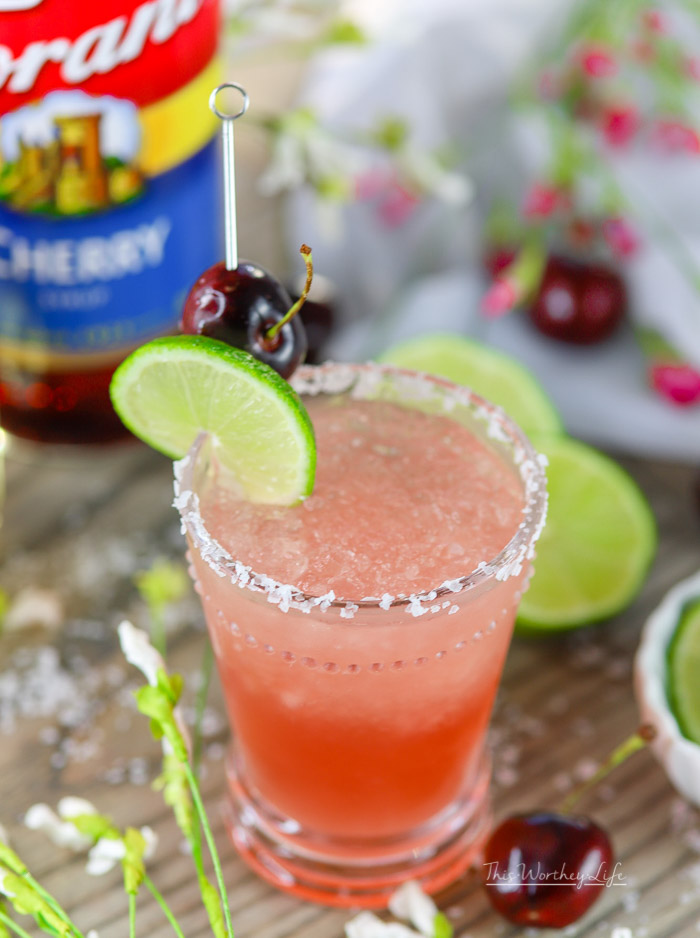 If you love all-things-Margarita, check out these margarita recipes