Pucker up with how easy this Sour Apple Margarita is to make! You already know margaritas are life, and our sour apple margarita recipe fits the bill. Read on!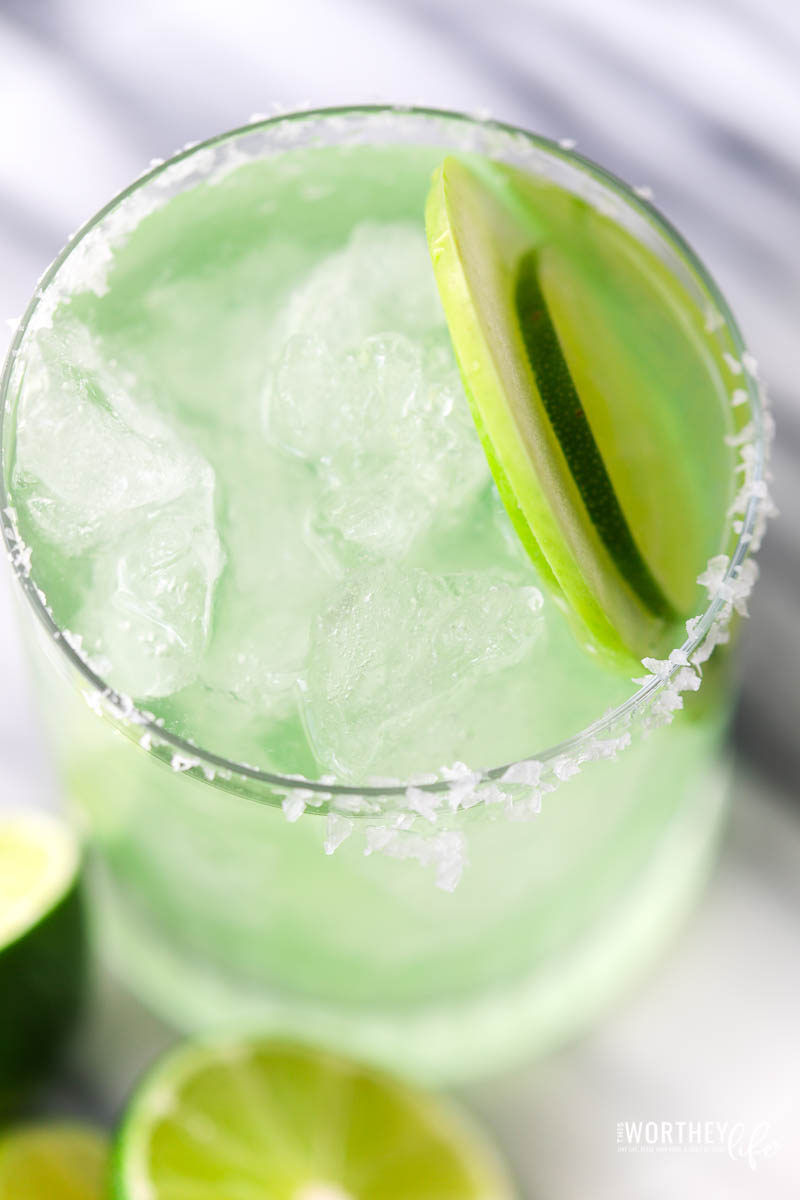 Easy Sour Apple Margarita
Those who love margaritas are always on the lookout for delicious variations of their favorite cocktail. And, as a self-described diehard margarita lover, I can't seem to get enough of the slightly sweet tequila and lime-infused concoction with the salt rim.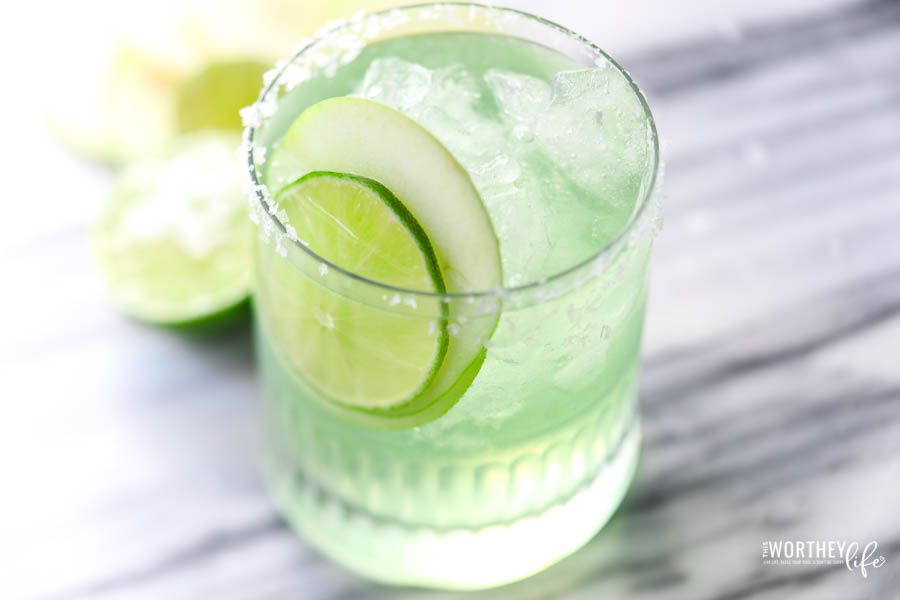 Our Sour Apple Margarita is one you'll want in your warm-weather line-up. It has the familiar tequila and lime flavors, but it also has a bright shot of sour apple liqueur.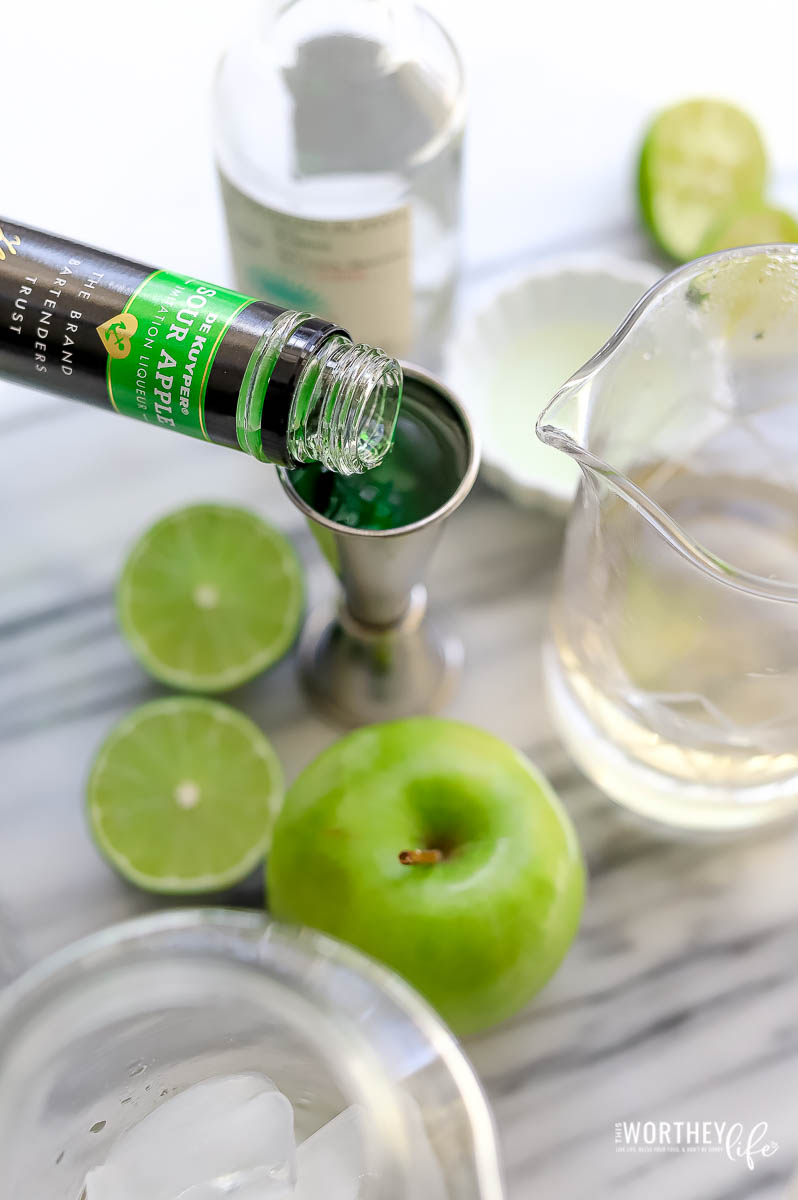 A perfect cocktail is a balancing act of bitter and sweet, here's what we have going on with this sour apple margarita, the tequila and fresh lime juice provide the bitter and acidic, while the triple sec and sour apple liqueur supply the sweet. Put all of these ingredients into a cocktail shaker with ice and shake it up, during the shaking process the ice melts and provides enough water to bring all of the components into a harmonious balance. Even the salt on the rim of the glass is crucial to the personality of the margarita cocktail and adds texture to the drinking experience.

What You Will Need To Make This Cocktail
Tequila. It's not a margarita if there isn't any tequila and this cocktail has two ounces of the elixir made from the blue agave succulent. For this recipe, I used Blanco tequila for this cocktail recipe, it's clean, crisp, and light, it is right on time.
Lime Juice. Fresh lime juice and tequila are a potent combination; it's a destiny of flavors that give a proper margarita part of its balance and unique taste.
Triple Sec. This ingredient gives a margarita a bit of sweetness to offset the sour of the lime and astringency of the tequila. If you don't have triple sec, that's okay; you can use simple syrup, and if you want to take it to the next level, add a bit of Cointreau or Grand Marnier.
Sour Apple Syrup. Here's where things get interesting as far as margaritas are concerned, it's also a testament of the versatility and fluidity of what a cocktail can be. The infusion of the sour apple syrup is as whimsical as it stark and luscious. The sour apple syrup is the missing piece of the puzzle, and after one sip, you'll understand why.
Ice & Salt. Ice and salt are just as crucial to any good margarita as the tequila and fresh lime juice. Use whatever ice you have on hand; as long as the ice is cold, you'll be in good shape. The salt, on the other hand, well, don't use table salt. Buy margarita salt or at least coarse or flaky sea salt.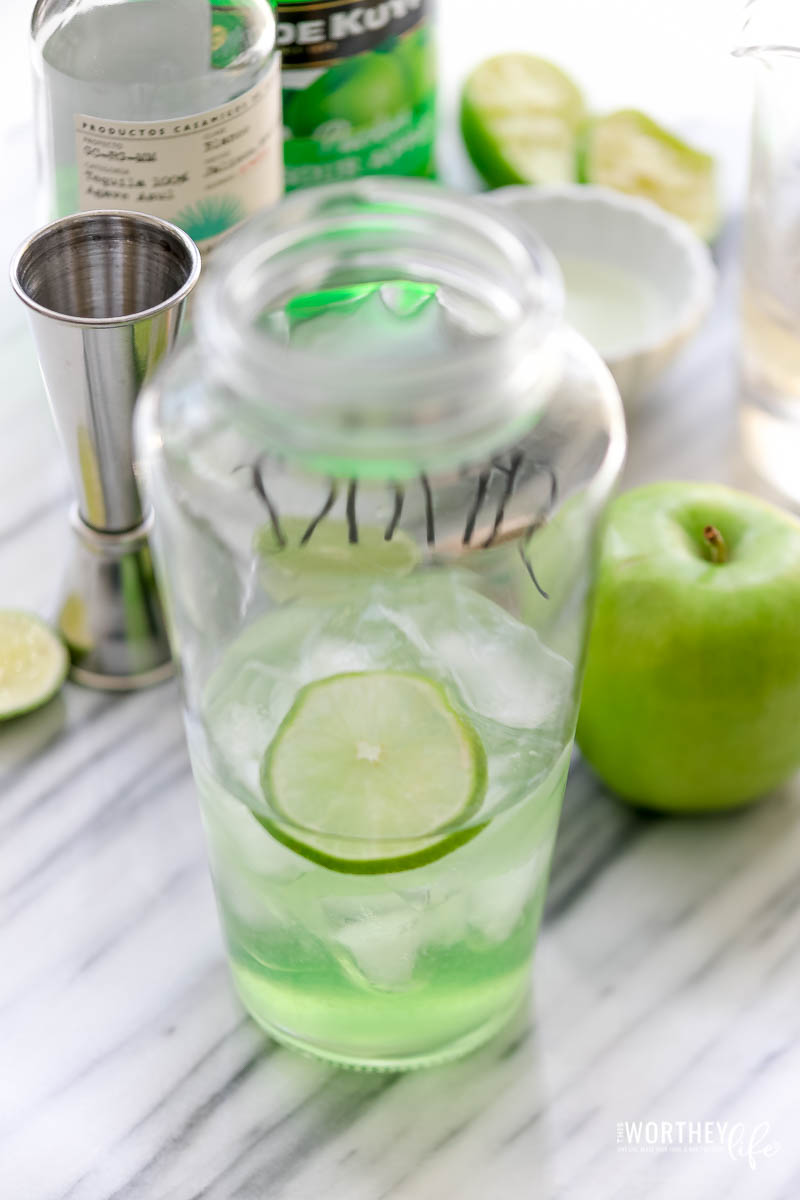 You, Will, Love Our Sour Apple Margarita Because It's:
A margarita
Easy to make
Got a pop of citrus
Sweet & Sour
So yummy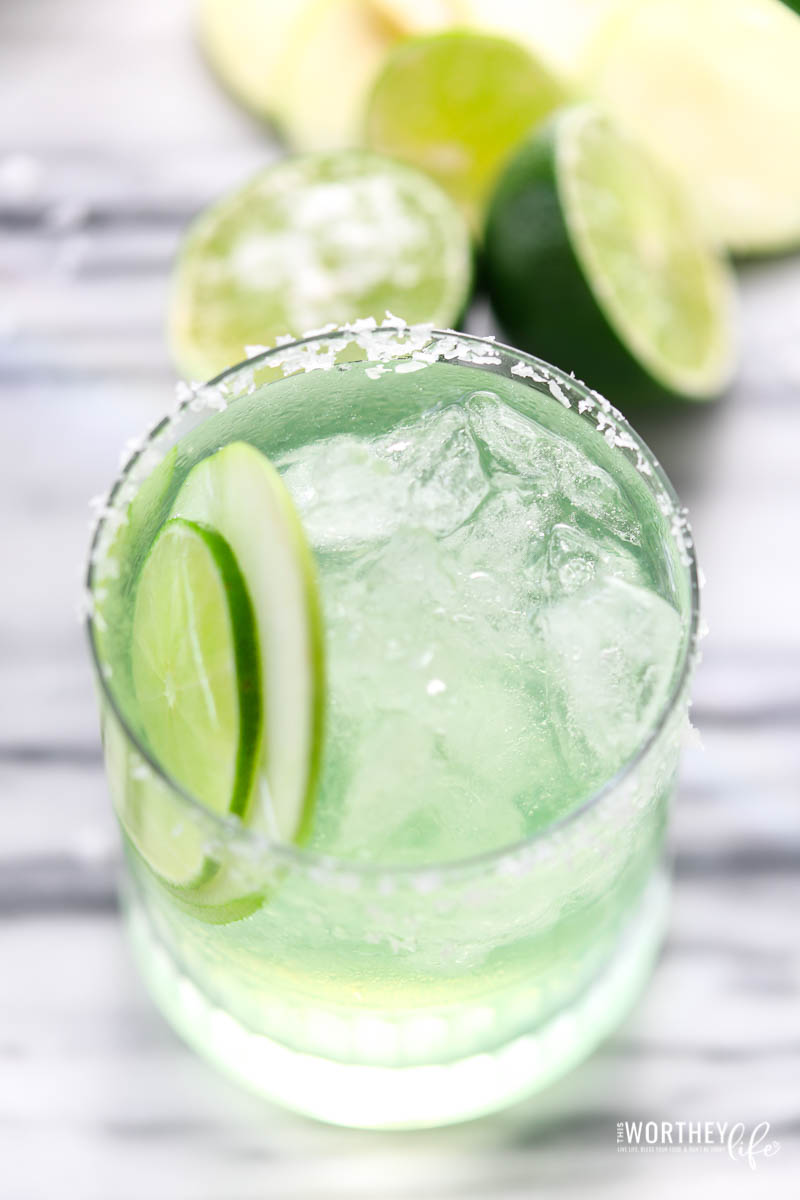 Easy Sour Apple Margarita
Serving: 1
Ingredients:
2-ounces Blanco tequila
1-ounce fresh lime juice
3/4-ounce triple sec
1-ounce sour apple liqueur
ice
lime wheel
slice of Granny Smith apple
Directions:
Into a cocktail shaker add ice, Blanco tequila, fresh lime juice, triple sec, and sour apple liqueur.
Secure the lid and shake vigorously for thirty seconds.
Rim the glass with margarita salt and fill with fresh ice.
Strain the drink into the glass.
Garnish with fresh lime and a slice of Granny Smith apple.
Serve.
Find other margaritas to try:
Bourbon Margarita Punch Cocktail
Margarita Recipe | Frozen Peppermint Coconut Margarita