These Disney World Planning Printables are perfect for planning an epic and unforgettable family vacation. Great tips for planning the ideal Disney Trip!
Check out our Disney Park Entry Tips: What to Do When You Arrive to help you have an awesome and stress-free trip!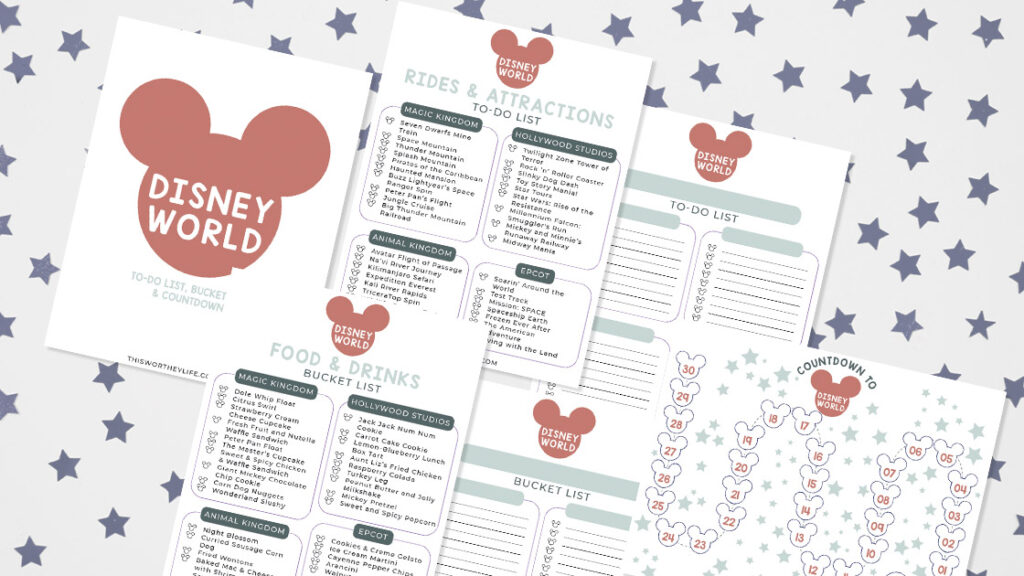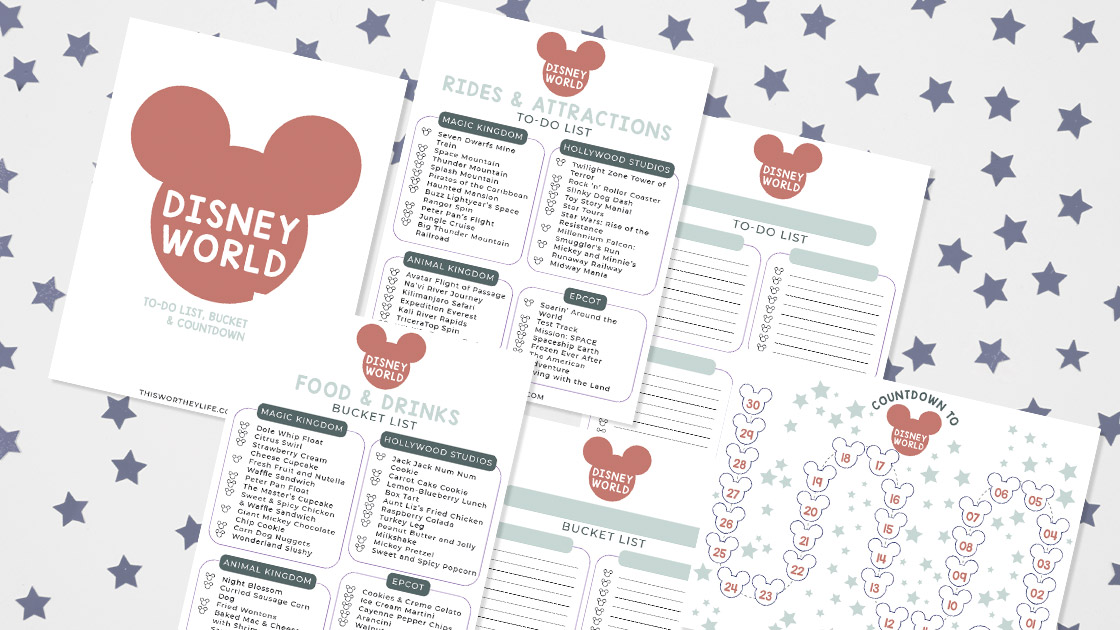 Disney World Planning Printables
Everyone loves Disney but planning a trip to Disney World can feel quite overwhelming. The good news is that everyone is going to love the trip no matter what, but the bad news is that someone has to take charge and formulate a plan.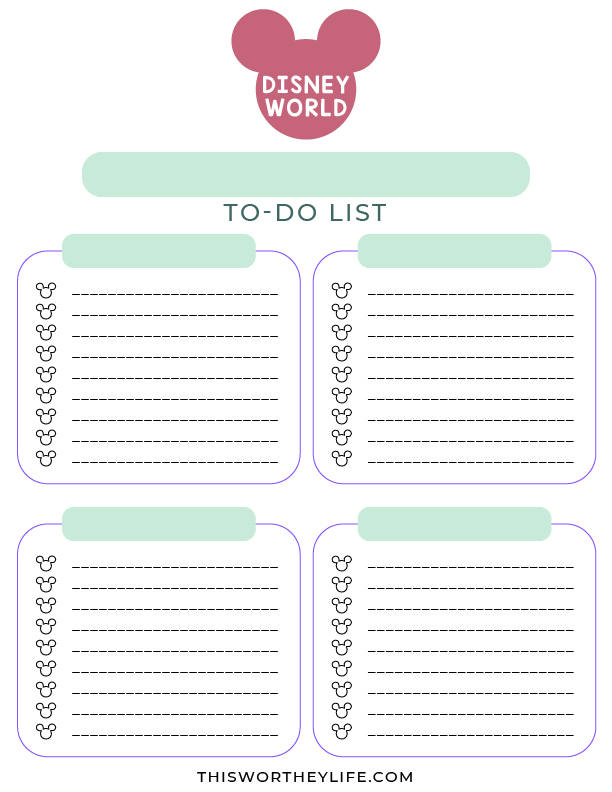 However, it can be a lot of fun to planning a trip to Disney! I've created a Disney World Printable pack that will have you breathing a huge sigh of relief and getting just as excited (maybe more!) than the kids!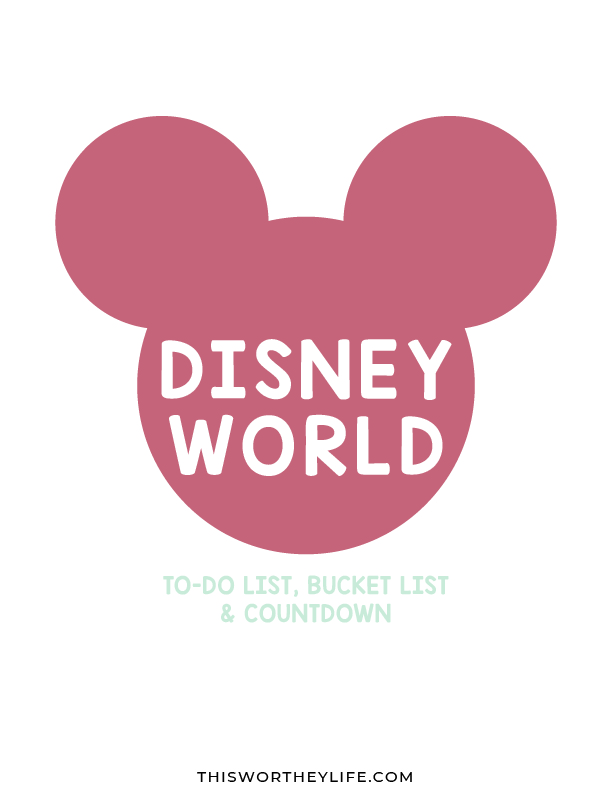 What does this Disney World Planning Printable include?
I've done my best to include the most pertinent things you need to focus on for your Disney trip. In this Disney World printable pack, you'll find sections for planning about:
Disney countdown tracker
Rides and attractions to do
Food and drink bucket list
and blank pages to add your ideas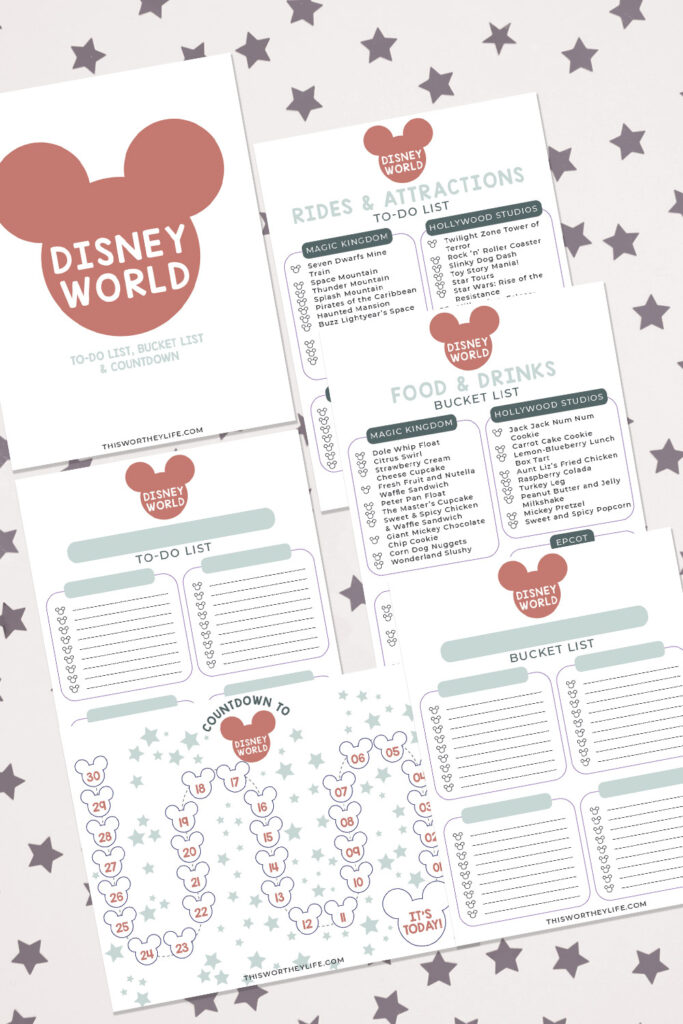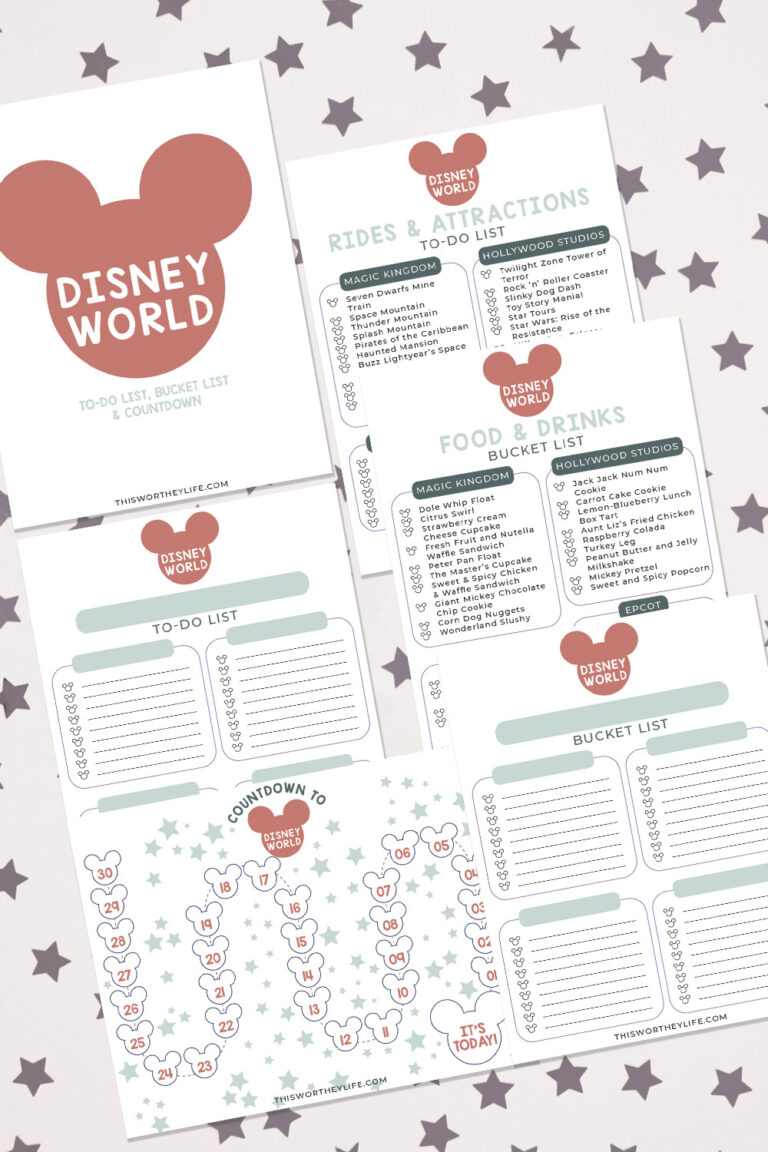 Planning a Trip to Disney World
The biggest thing to keep in mind when planning a trip to Disney World is you don't want to rush or stress out about it. There are SO MANY THINGS to do during your trip that you're going to have to slow down and narrow it down.
This is where having a planner comes into play. You can take your time and have everyone in the family give their wants and needs during the trip and write them out to figure out the best approach to making it all happen.
As long as you give yourself a little bit of time, you should be able to squeeze everything in so that everyone can have their Disney dreams come true!
Here are some of our Disney World bucket lists for ideas:
12 Bucket List Things to do in Disney's Animal Kingdom
Magic Kingdom Bucket List: Things to Do without a Fastpass!
Epcot Bucket List: 56 Things to Do and Discover in Epcot
Animal Kingdom Bucket List: 30 Things You Should Do
Hollywood Studios Bucket List: 35 Things You Should Do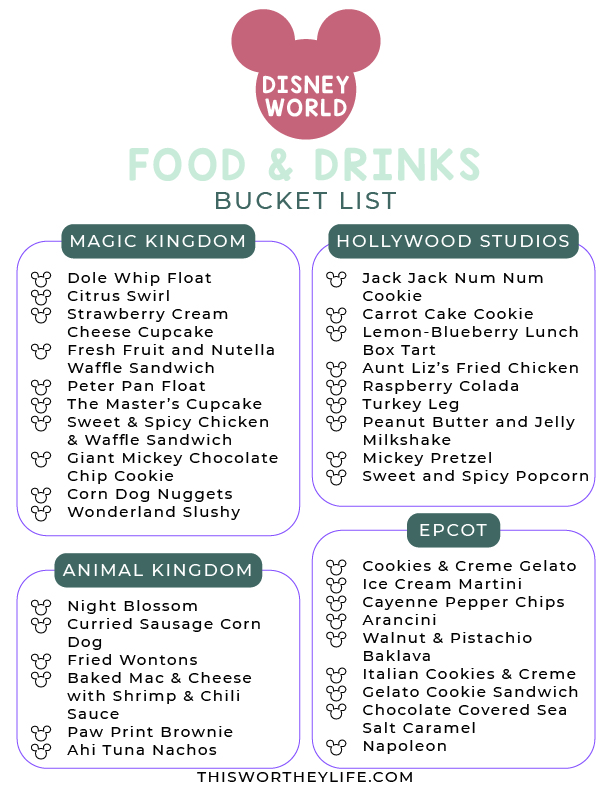 Don't forget to bring your appetite because the food options at Disney are INSANE. There is no way that you're not going to eat your way through Disney World while you're on this trip.
This printable will get everyone excited about the Disney World trip and have everyone counting down the days until you depart!
Make sure to get your free Disney trip planner below!
Are you a fan of all things Disney? Please read our other posts below!
More Disney Tips and Tricks