Homemade gifts are the best kind. We do quite a few road trips, and I'm always looking for ways to keep the boys occupied. Here's an easy homemade gift idea to make for someone on your list. OR, if you have kids, this DIY Rustic Game Pouch game idea can keep them busy!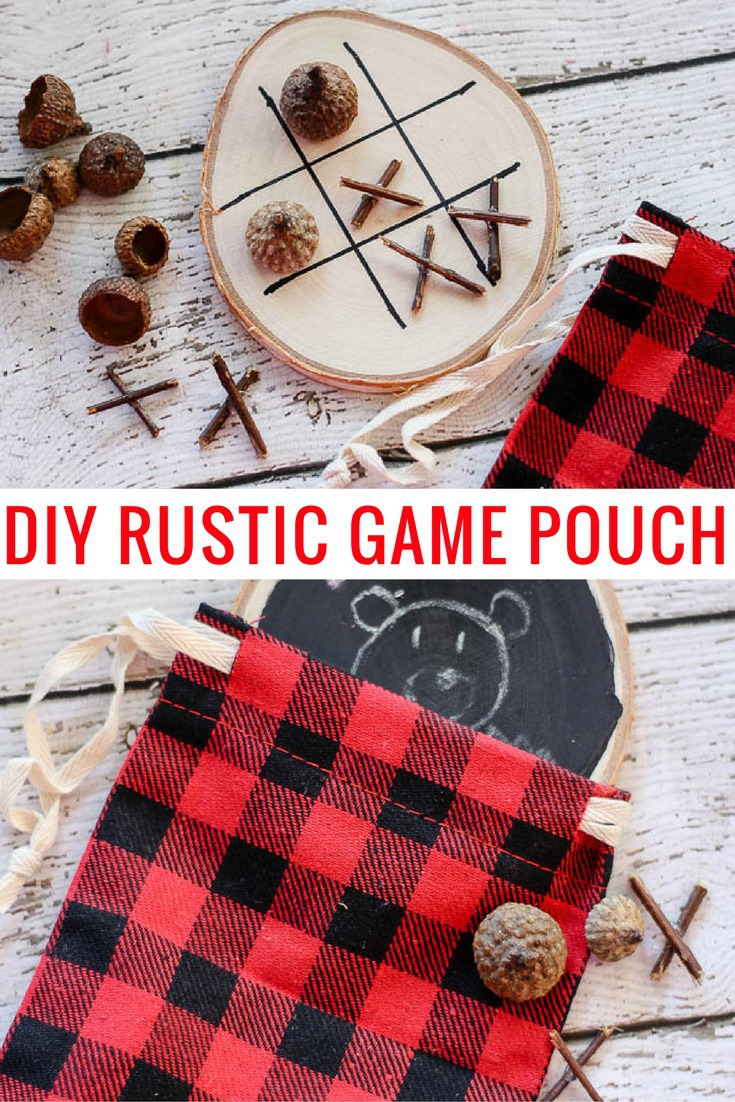 DIY Rustic Game Pouch
I love adding a homemade touch to Christmas by adding at least some homemade items to our gift list. This Rustic Game Pouch may be as much for the parents as it is for the kids, it is an excellent way to keep kids busy while waiting- for dinner at the restaurant, at Dr's offices, or as a car game. I couldn't resist the design of buffalo check so even though I wasn't quite sure at the time how I was going to use it, as soon as I saw this little pouch it went in the cart. I grabbed mine at The Spot in Target, but you can sew one up pretty easy yourself if you can't find one. The red and black buffalo check needed to be paired with some natural elements, and here's how we put it together!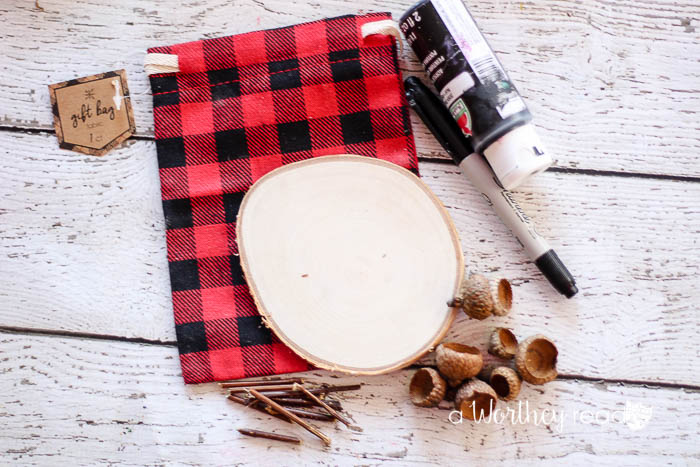 Materials needed:
Fabric pouch or bag
Balsa wood slice
Black paint pen or sharpie
Chalkboard paint
Natural elements- acorns, twigs, etc…
ruler
Hot glue gun/sticks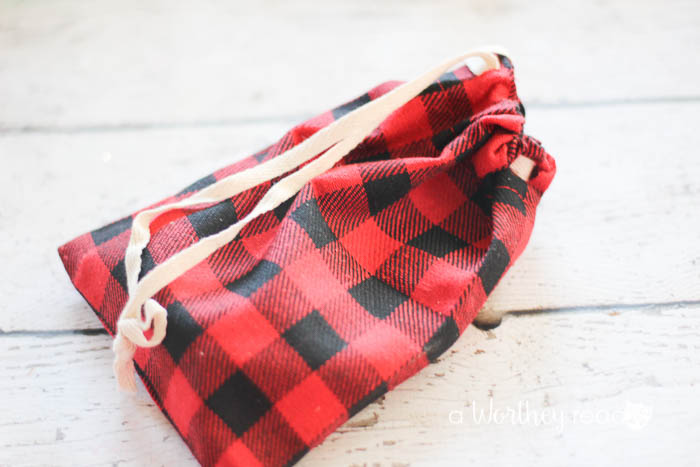 Directions on making this rustic game pouch:
You can pick up little wood slices at the craft store in the unfinished wood section, be sure that it fits easily into your pouch and leaves a little room for other items.
I started by drawing a tic tac toe board on one side, using a ruler and paint pen or a black sharpie. Make it as large as you can on the wood slice to give plenty of room.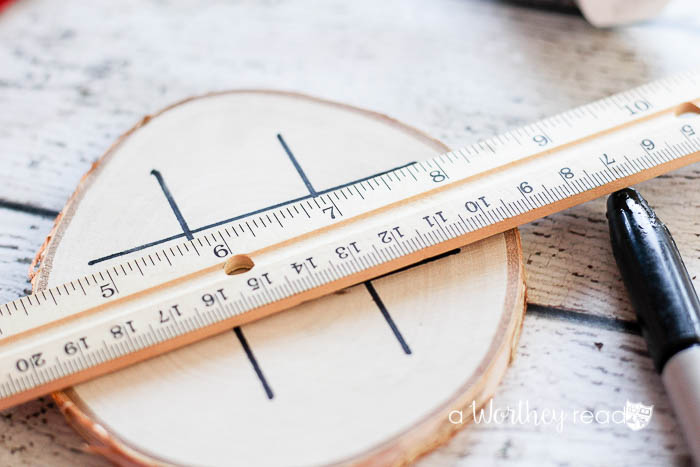 Next paint one side of the slice with chalkboard paint, I prefer to brush it on rather than spray paint so that it leaves a little of the natural wood showing. Allow your paint to dry completely.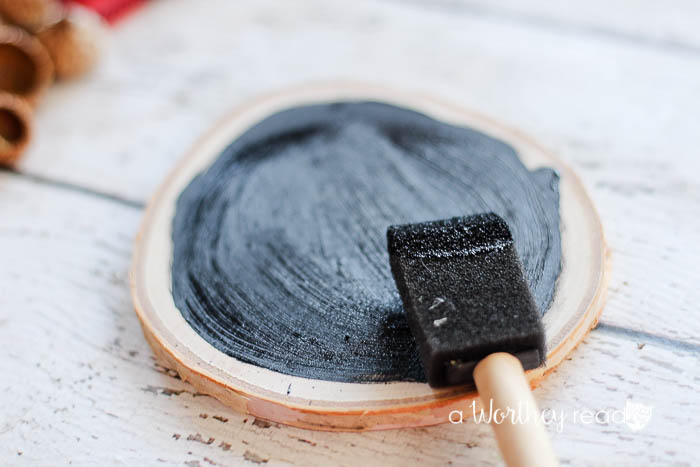 For your tic tac toe pieces, gather acorn tops and small twigs. I snapped my twigs into ¾" pieces and hot glued them into an X shape. You could also use small painted wood pieces, buttons, leaves, smooth pebbles, or other natural items.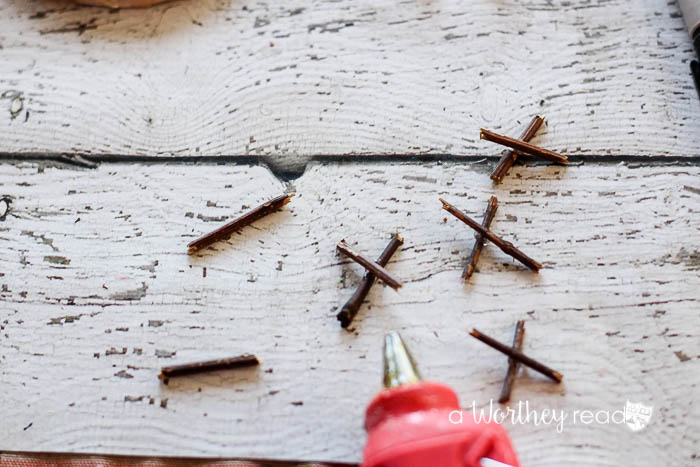 Tuck your finished wood slice, some chalk, and tic tac toe pieces inside the pouch. Add a homemade tag, and it is ready for gifting!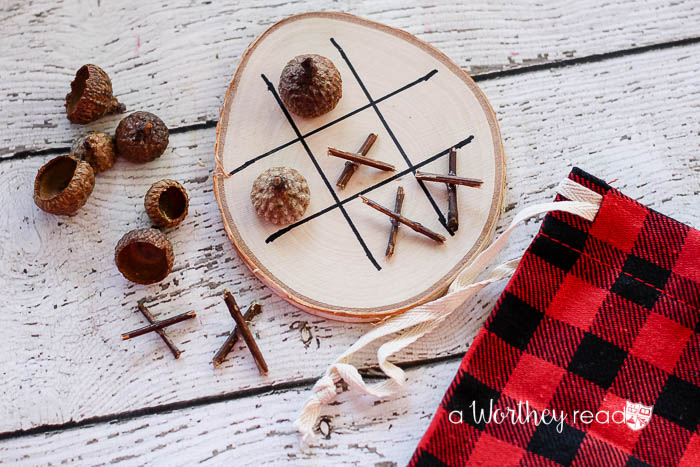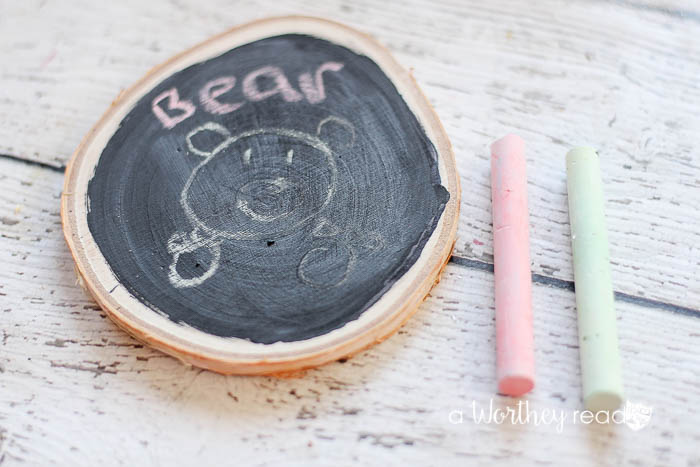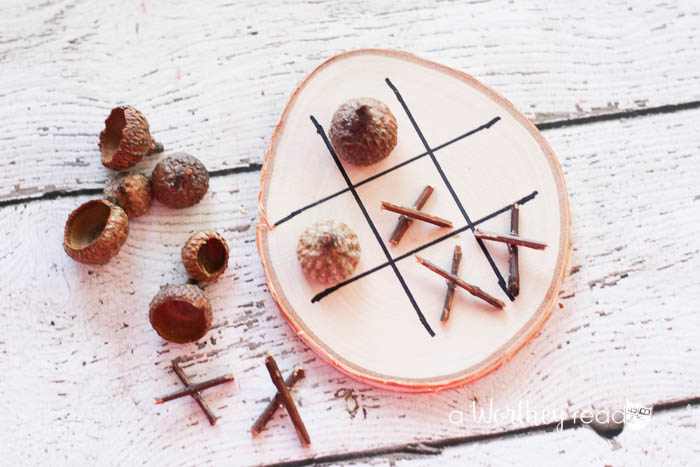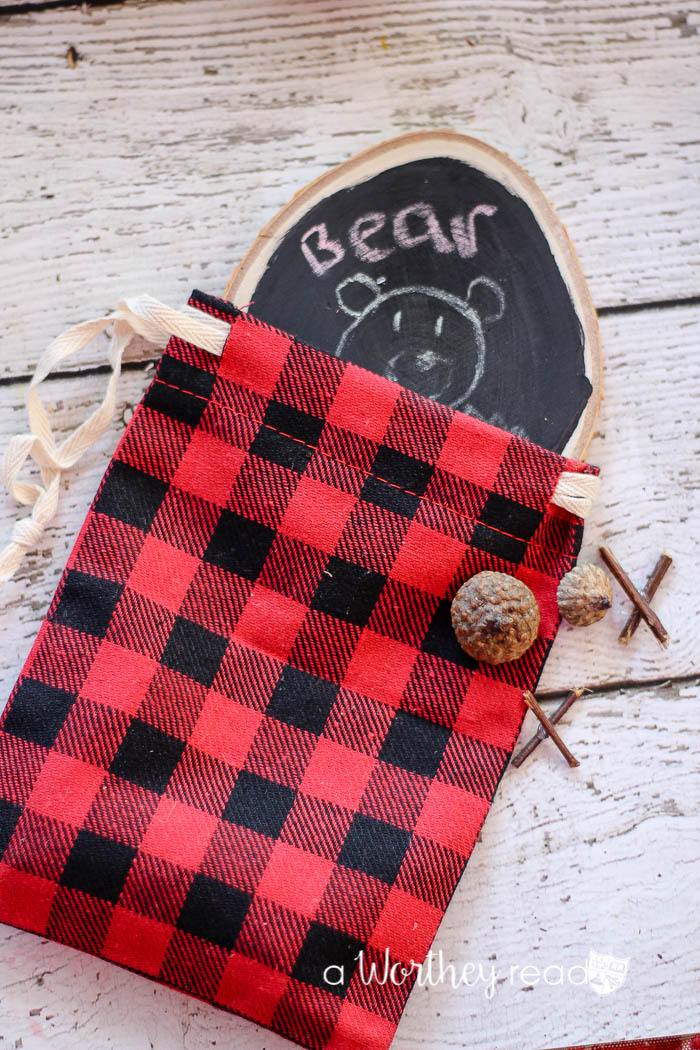 Find more homemade gift ideas below: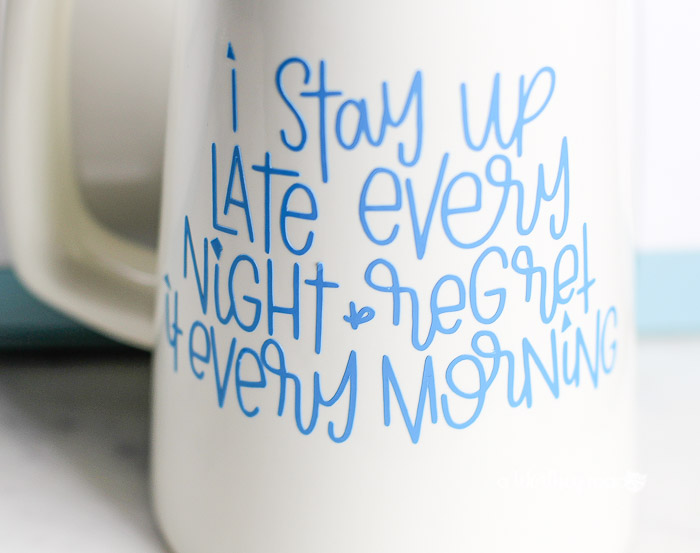 Traveling with kids? Here are a few tips to help:
18 Road Trip Must-Have Essentials #Tips4Trips
5 Tips for Road Trip Travel With Kids