This Easter Egg Exchange Game is a great idea for an Easter activity for everyone.
You'll love being about to print out this Easter printable everyone can start playing right away. Perfect for hours of family fun.
Check out my 45+ Easter Crafts for all Ages for more fun Easter ideas!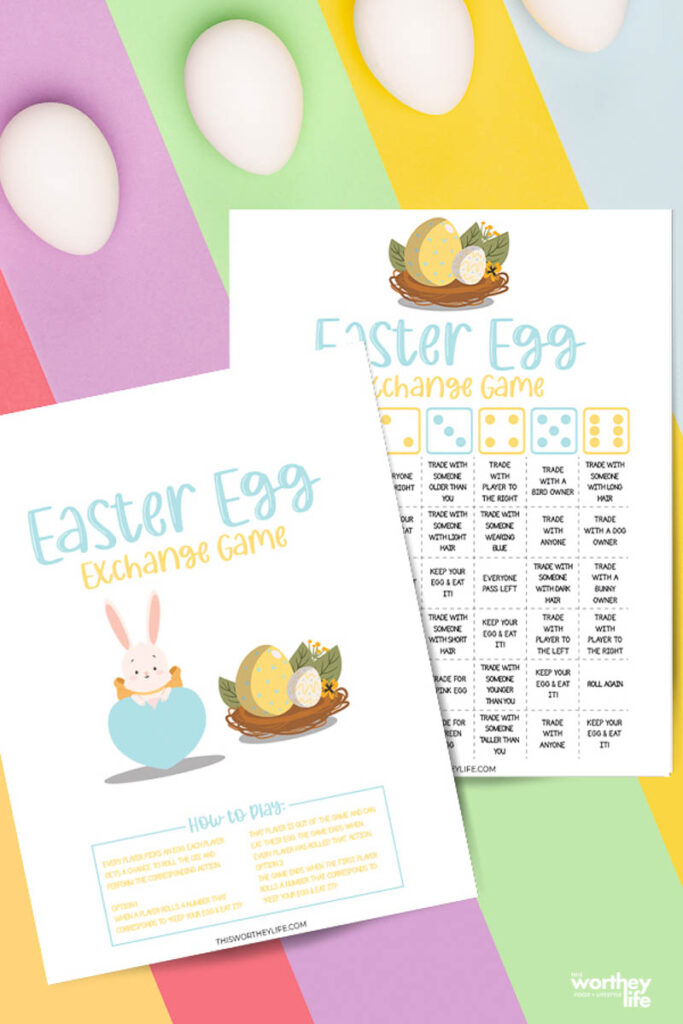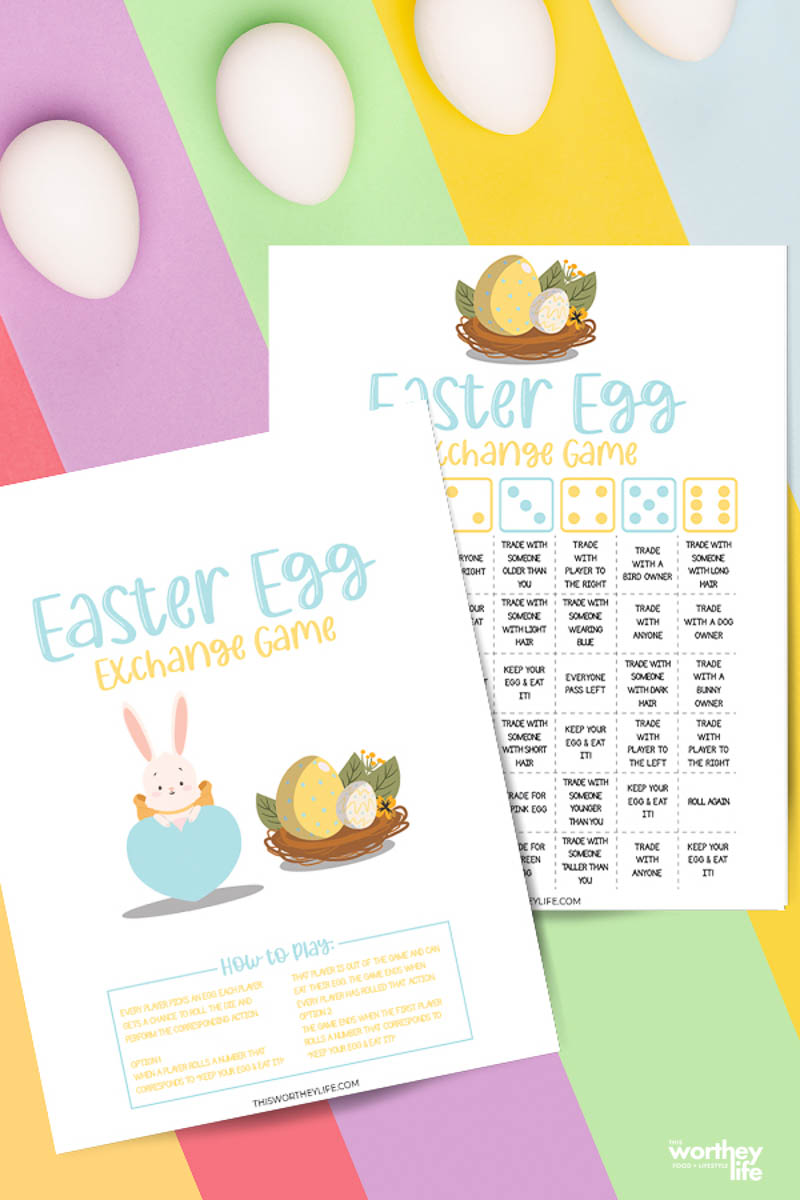 Easter Egg Exchange Game | Free Easter Activity
Are you looking for a fun and free family Easter game? This game will have everyone in the family rolling. Not only is it a great game for all ages, but the more you can roll and match, the more eggs you're going to be able to eat.
With delicious Easter eggs just waiting to be devoured, you'll love that this game has you doing certain steps to "earn" a treat.
You just have to print the Easter game and get started – it's really that easy!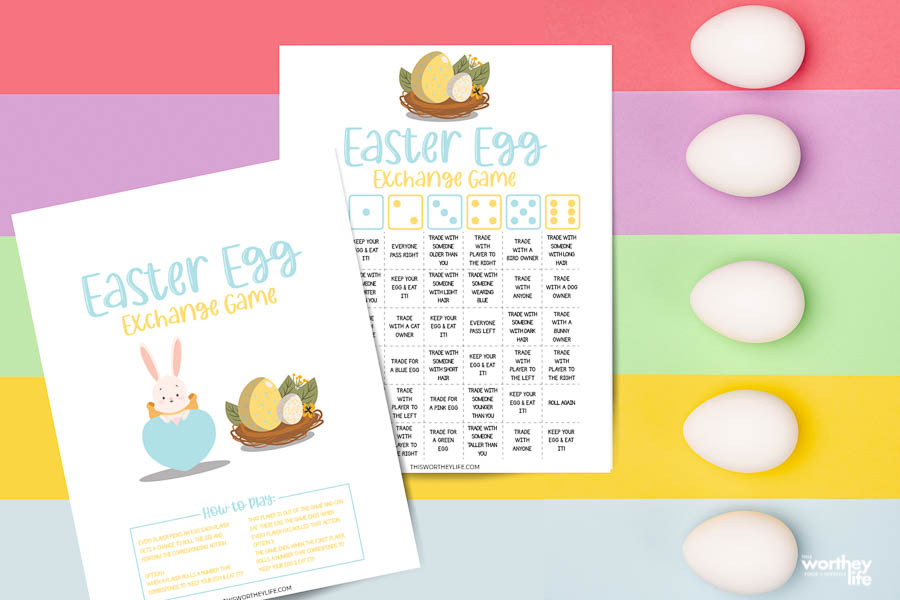 How do you play this Easter Egg Exchange Game?
The rules for this Easter egg game are straightforward.
Each player starts out with an egg. (we play with our favorite easter egg treats.)
Each person gets to roll the dice and then has to perform the action. There are two ways to play and end the game.
Option 1: If a player rolls a number that matches with "keep your egg and eat it!", then that player is out of the game and can then enjoy eating their egg.
The game is done when everyone rolls and gets to eat their eggs.
Option 2: The game is done when the 1st player rolls a number that matches the "keep your egg and eat it."
Use our Easter Egg Hot Chocolate Bombs as an "egg treat" idea.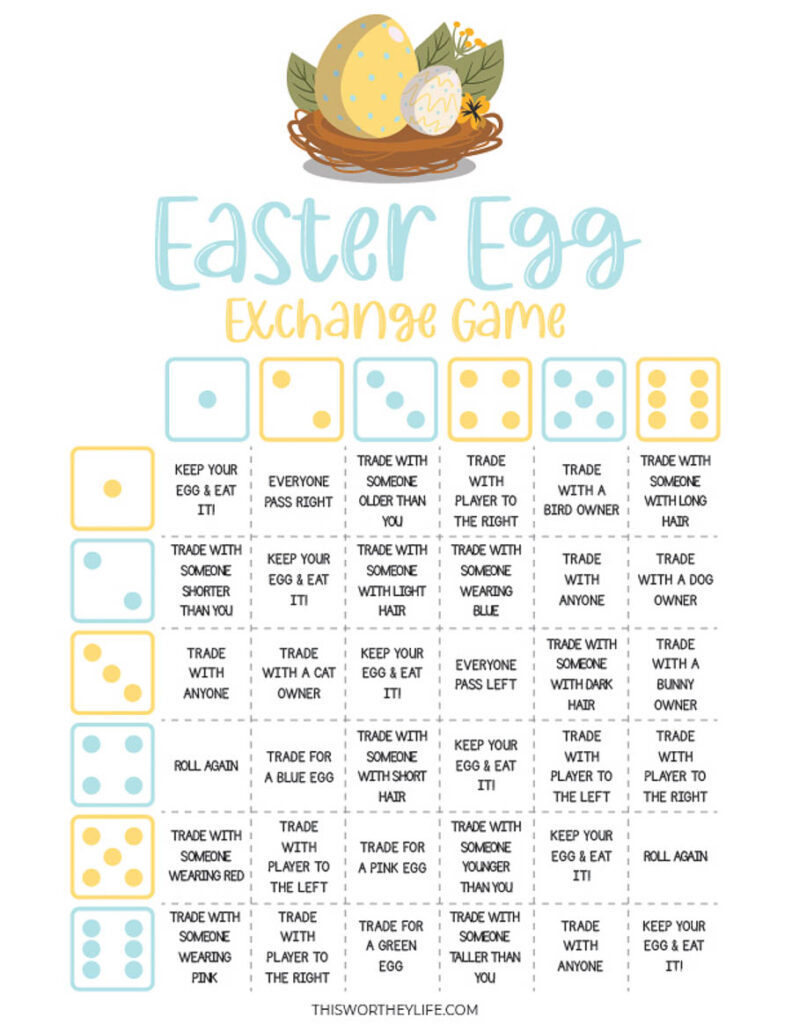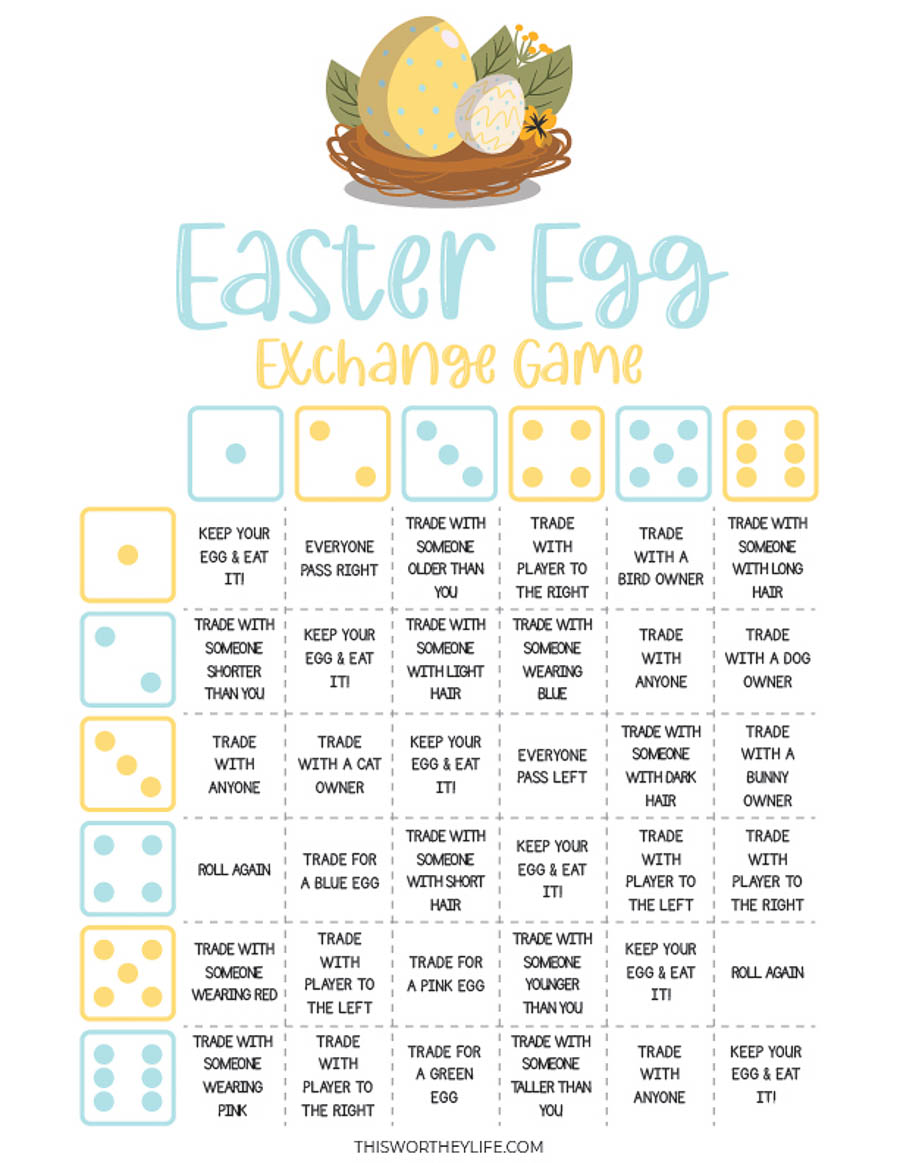 I told you this game was simple and easy to play.
You can see the rules and the actions each rule says to do. And if you get to eat your egg, you may be out, but you'll get to eat your egg and enjoy every single bite.
Sometimes "losing" doesn't have to be horrible if it tastes so good!
Don't forget to get your fun Easter Egg Exchange Printable below!
Once you print out the game, you're going to have a blast playing with it. This is also a fun way to get everyone up and moving after having a delicious Easter dinner.
More Easter Ideas for the Family