Love playing board games with the family and need some new game ideas?
We're sharing 15 of the best family board games to play with your family and friends.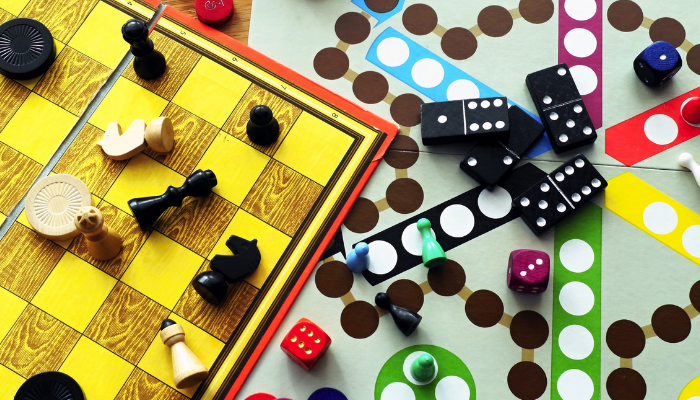 15 Best Family Board Games
These past few years have brought many families together in ways they've never experienced before.
Many parents were suddenly faced with increased responsibilities and stressors, and everyone was together much more than normal.
My husband and I chose to view the boost in our "together time" as a positive change for our family and began to brainstorm different ways to bond with our kids.
One idea that we came up with was holding a regular family game night. If you're interested in other ways to spend quality time with your kids, check out my list of activities and ideas for families.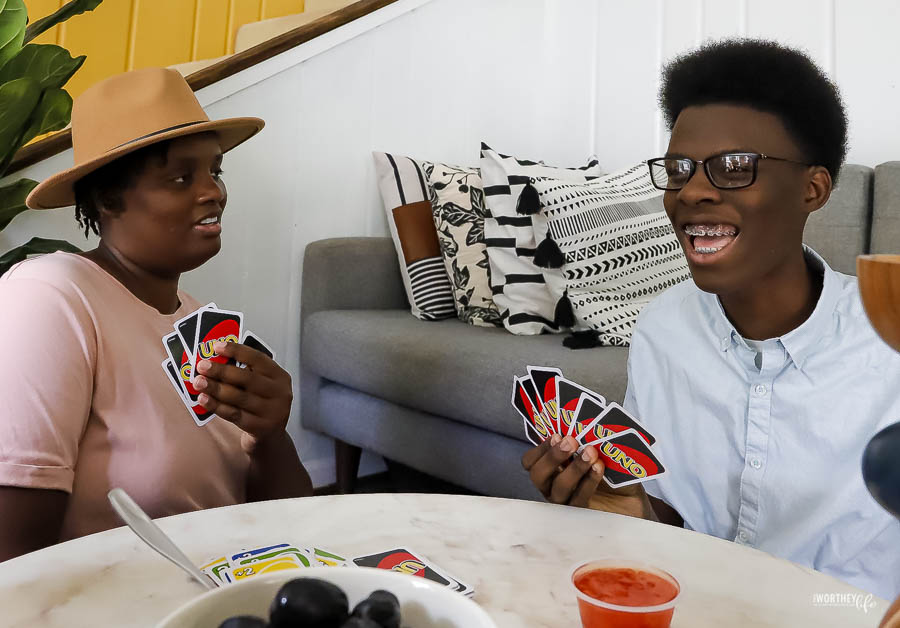 Although our sons are teenagers, they still enjoyed many of the classic family board games that I used to play as a child, and they enjoyed picking out several age-appropriate ones of their own.
It was a blast having a regularly scheduled time to relax and laugh with them.
We'd love to inspire the same kind of togetherness in your family, which is why we've put together a post on the Best Family Board Games for any occasion.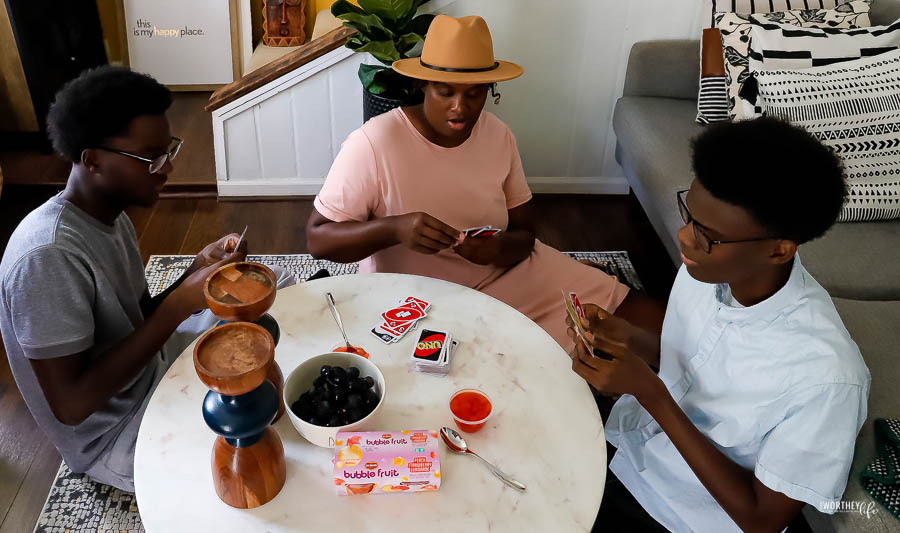 What Do We Need to Hold the Perfect Family Game Night?
I have a passion for entertaining, so you might say that I dove into creating memorable family game nights. Here are some tips and suggestions for planning your first family game night:
Instead of spending an excessive amount of money on brand-new games, check your local thrift stores for gently used board games. Just check to make sure you have all the pieces!
Have each family member jot down a few of their top board games for families they want to play (You may have to help younger children with this task).
Whip up some game-themed snacks or go for a delicious spread of taquitos and mini tacos!
Make family game night t-shirts.
Keep a running scoreboard and come up with the ultimate prize as a family.
Change up the teams each week to keep everyone on their toes!
Invite nearby relatives to participate whenever available.
In the end, family game night is what you make of it, and a positive attitude changes everything. However, tasty snacks certainly don't hurt!
Be sure to check out some of our favorite family card games and game ideas to play in the backyard.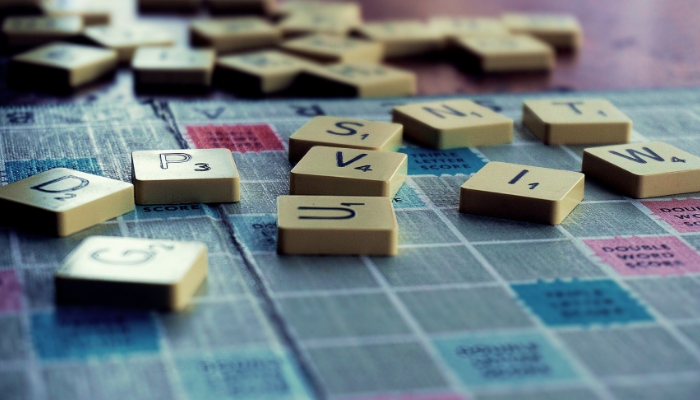 Choosing the Best Family Games-What to Consider
If you're searching for the best board games for families to play together, there are several factors to consider:
Recommended Age
It's essential to consider the ages of everyone in your family when choosing which board games to add to your collection. If you have toddlers or very young children, you'll want to make sure you have family board games with simple rules and a shorter playing time.
Individual Interests
If your family is like ours, each person has very different interests in games. For example, one child might be obsessed with Pokemon, while another loves being physically active. Our sons are unique, so we have various board games to ensure no one is left out.
Min/Max Players
The number of players will also help determine the best family games for you. If the game only requires two players and there are four people, that can be challenging. You could purchase two of the same and do rounds, or you could find a more suitable game.
Time Commitment
One of the most important factors to consider when scheduling a regular family game night is how much time to set aside–and the attention spans of the people playing. I often compare the attention span of a toddler to that of a goldfish–they move on to the next thing within 30 seconds!
If you have children of various ages, you could play a shorter game with the younger ones and a longer, more complex game once you put them to bed. You can also pick up where you left off at the next family game night if you're playing something more time-consuming, like Monopoly.
Challenge Level
Your children's ages will also determine how challenging your family board games can be. If the difficulty exceeds your child's abilities, they'll quickly lose interest or become frustrated. The goal is for everyone to have fun, so this is something to keep in mind.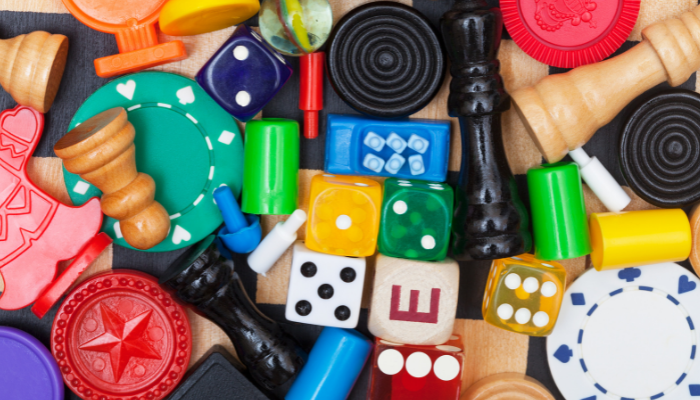 15 Best Family Board Games
Appropriate for: Ages 3+
Number of Players: 2-6
I love this fun family board game because it teaches young children to cooperate to solve problems. The goal is to stack up the blocks before the smasher gets to them. There are three levels of play to include older children as well.
Appropriate for: Ages 3+
Number of Players: 2-4
Chutes and Ladders is an iconic family board game for young kids. It's simple to understand and play, and children don't need to know how to read to play. The game also helps build counting skills and teaches patience and adaptability.
Appropriate for: Ages 4+
Number of Players: 2-6
I'm a big fan of Spot It! because it challenges children and adults alike! You have to have quick reflexes and observational skills to find the matching image on each set of cards. There are more advanced versions of the game for older kids as well. You can play on teams or individually depending on the number of people.
Appropriate for: Ages 4-10
Number of Players: 2-7
Zingo is an excellent family board game, especially if you have young children just learning sight words. It helps develop critical thinking and observational skills, and the Amazon exclusive version of the game includes an extra card so that everyone can play!
Appropriate for: Ages 10-110
Number of Players: 4+
As the name implies, this game is anything but serious! The rules are simple-each player must choose the most humorous answer to the questioner, and the funniest person wins!
Appropriate for: Ages 8+
Number of Players: Minimum of 2
You don't have to be a professional artist to play Pictionary. A lack of drawing skills only increases the hilarity of the game! This fun family board game comes with two whiteboards, but you can always share or purchase a few more to increase the number of teams.
Appropriate for: Ages 7+
Number of Players: 2-4
Take a trip back to the 1980s with Labyrinth, a classic family board game where the quickest person through the maze wins! There's even a Harry Potter version! With easy-to-understand instructions and a 20-30-minute playing time, you'll have time for several rounds.
Appropriate for: Ages 8+
Number of Players: 2-6
This classic game of whodunit will test everyone's detective skills. Players must use their powers of deduction to correctly accuse the culprit and win the game.
Appropriate for: Ages 7+
Number of Players: 2-6
A dodgeball card game? This action-filled family board game is sure to pique everyone's interests and generate a whole lot of laughter. An outdoor version of the game includes giant cards and 3-foot tall inflatable burritos (This one has my vote!).
Appropriate for: Ages 3+
Number of Players: 2-5
Families of all ages will love this logic-based matching game. If the tiles are matched incorrectly, the player has to complete a circle while combining the actions and sounds of the two mismatched animals. Family videos may be used as blackmail later!
Appropriate for: Ages 6+
Number of Players: Minimum of
I love the simplicity of Jenga, where the whole point of the game is to remove as many blocks as possible without toppling the tower. The idea may sound easy, but execution takes skill and strategy to win!
Appropriate for: Ages 5+
Number of Players: 2-4
The best family board games are the ones that everyone can quickly pick up on, which is why Blokus is so awesome. In less than a minute, you can be on your way to victory with this simple game of strategy.
Appropriate for: 6+
Number of Players: 2
Although only two players can compete at a time, this would be an engaging option for younger children. You can even set it up in rounds and enjoy some delicious monster cookies while waiting for your turn! This one is a family favorite!
Appropriate for: Ages 10+
Number of Players: Minimum of 3
The 5-second rule doesn't just apply to dropped food! This time-sensitive game forces each player to name three things related to the topic on their card before the timer runs out. It's more complicated than it sounds, which is half the fun.
Appropriate for: Ages 10+
Number of Players: 3-6
Catan is sure to top the list of best family board games for those who love civilization-building games. There are limitless possibilities with each new game, and the instructions are straightforward enough for younger kids, but they also offer enough complexity for adults.
Free activity printable ideas are listed below:
Activity Advent Calendar For Families
Free 4th of July Kid Printables + Activity Ideas