Need some ideas for Easter Egg Fillers?
The more ideas you can have to fill Easter eggs, the better! Besides candy, we're sharing several items you can put in your Easter eggs.
Check out my Easter Basket Gift Ideas for Teens for even more fun treats and gift ideas.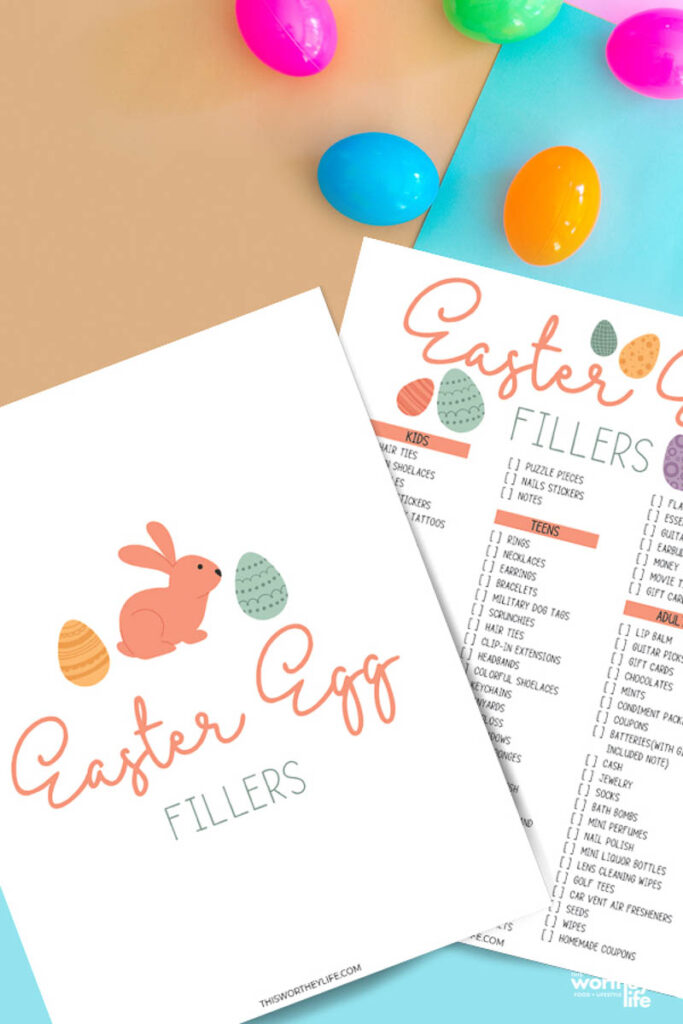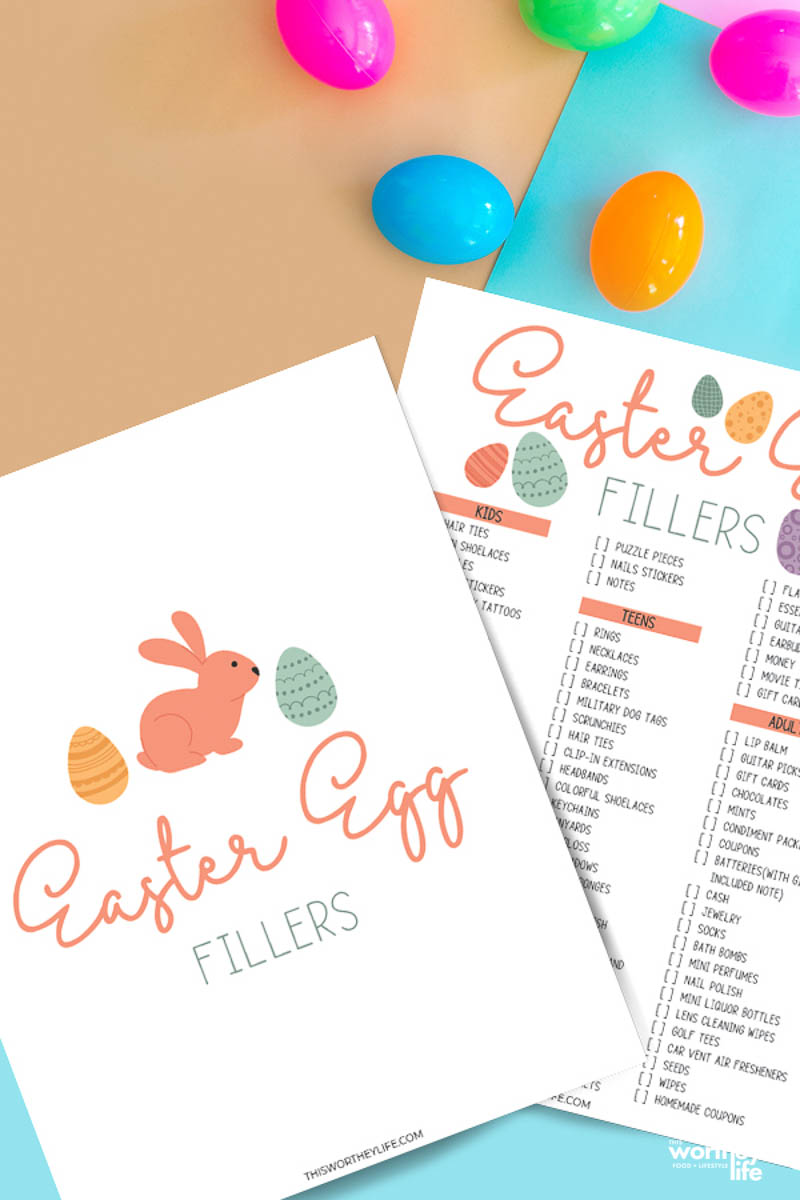 Easter Egg Fillers for Easter
One of the hardest parts of Easter time is to think about what you're going to put in those Easter eggs!
If you're like us, we like to have a lot of eggs for the kids to find during their Egg Hunt. But that doesn't mean I want all those eggs to be filled with a ton of candy.
If you're looking for more ideas to fill Easter eggs, this printable will come in handy!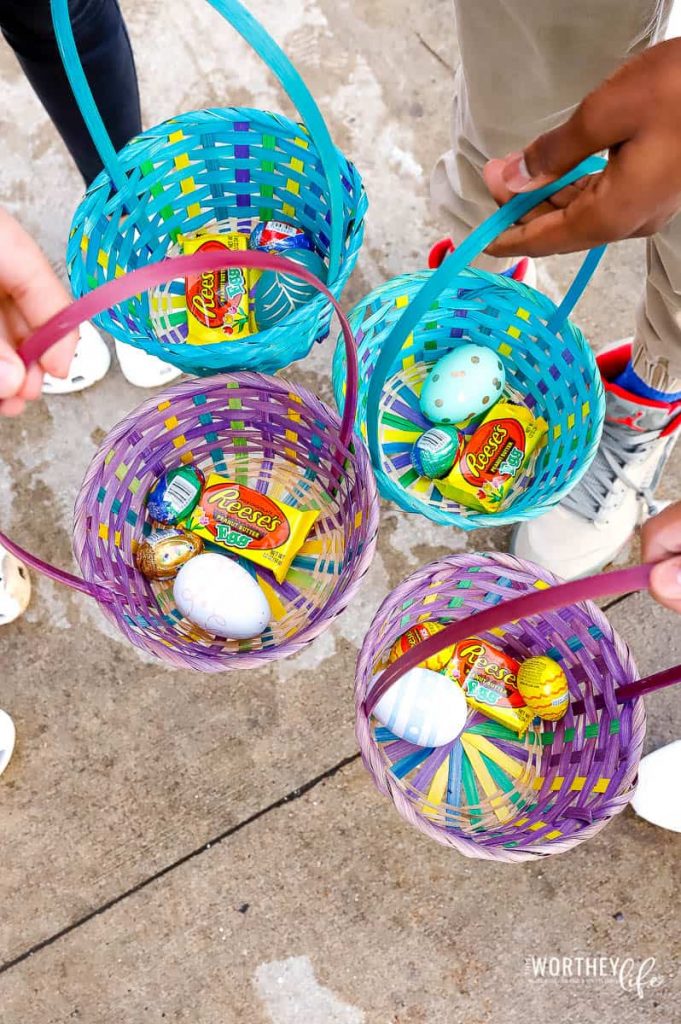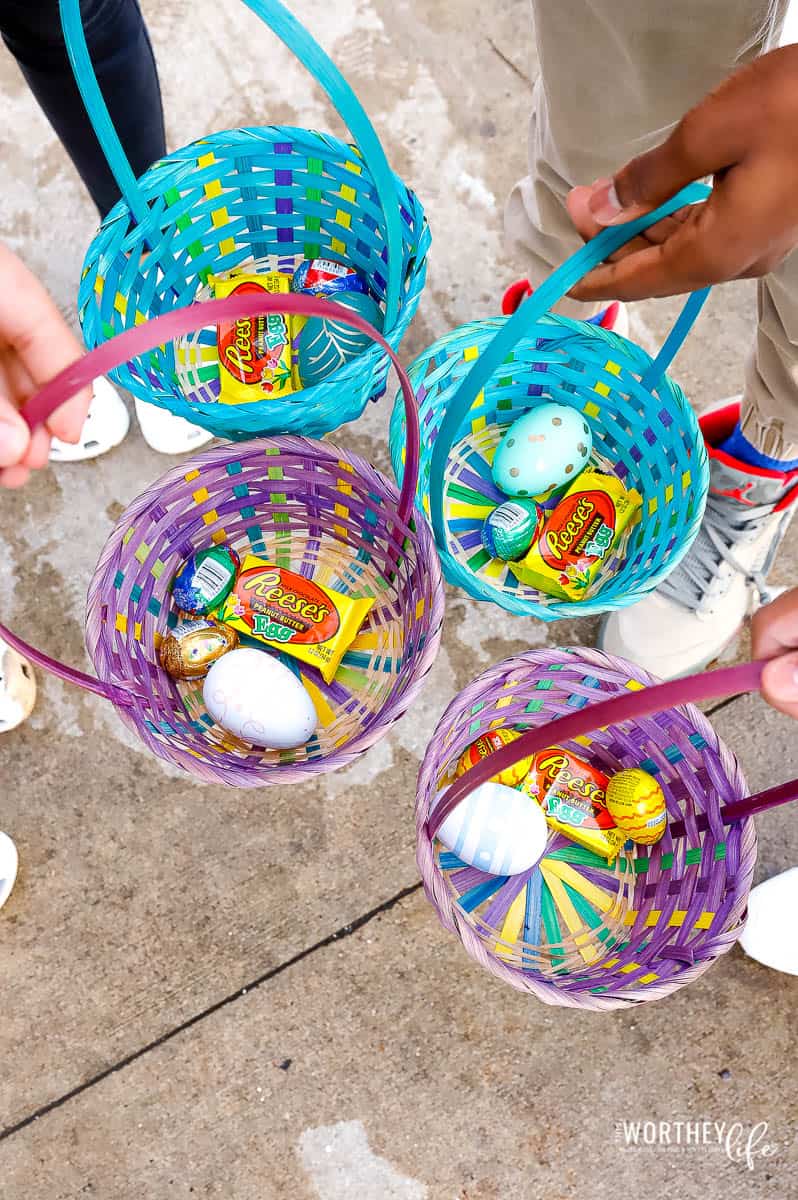 Hopefully, you will find some good ideas to fill your Easter eggs for Easter weekend.
There are even some great ideas listed for what to put in the Easter eggs for teens!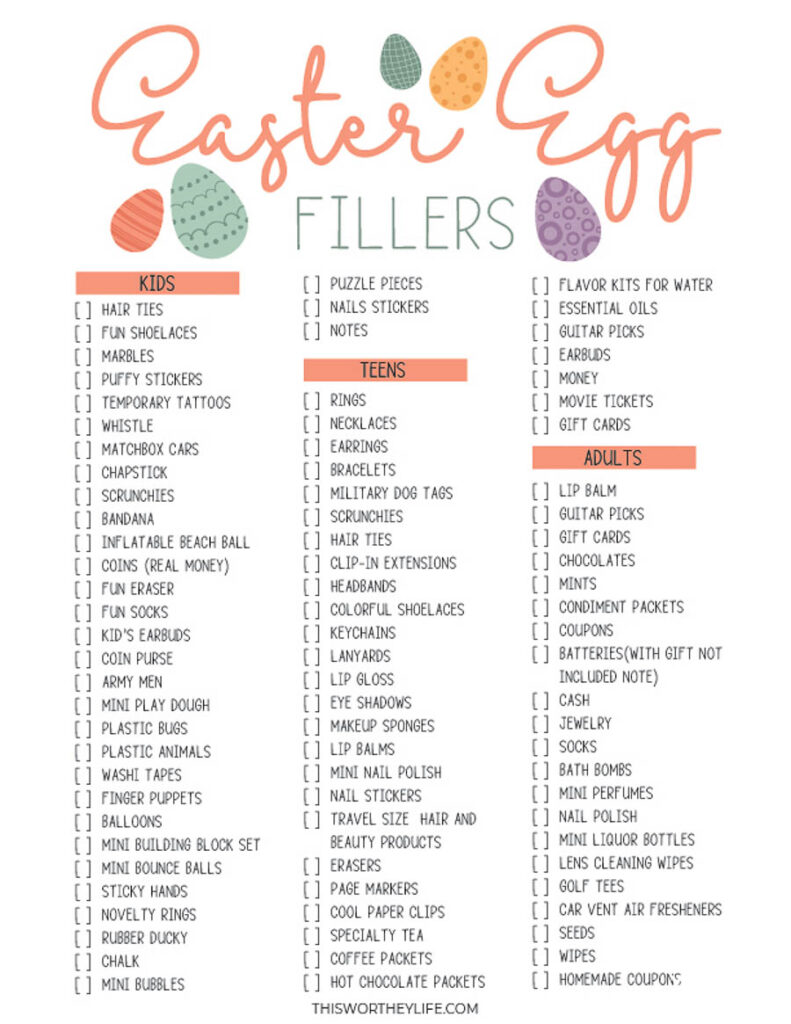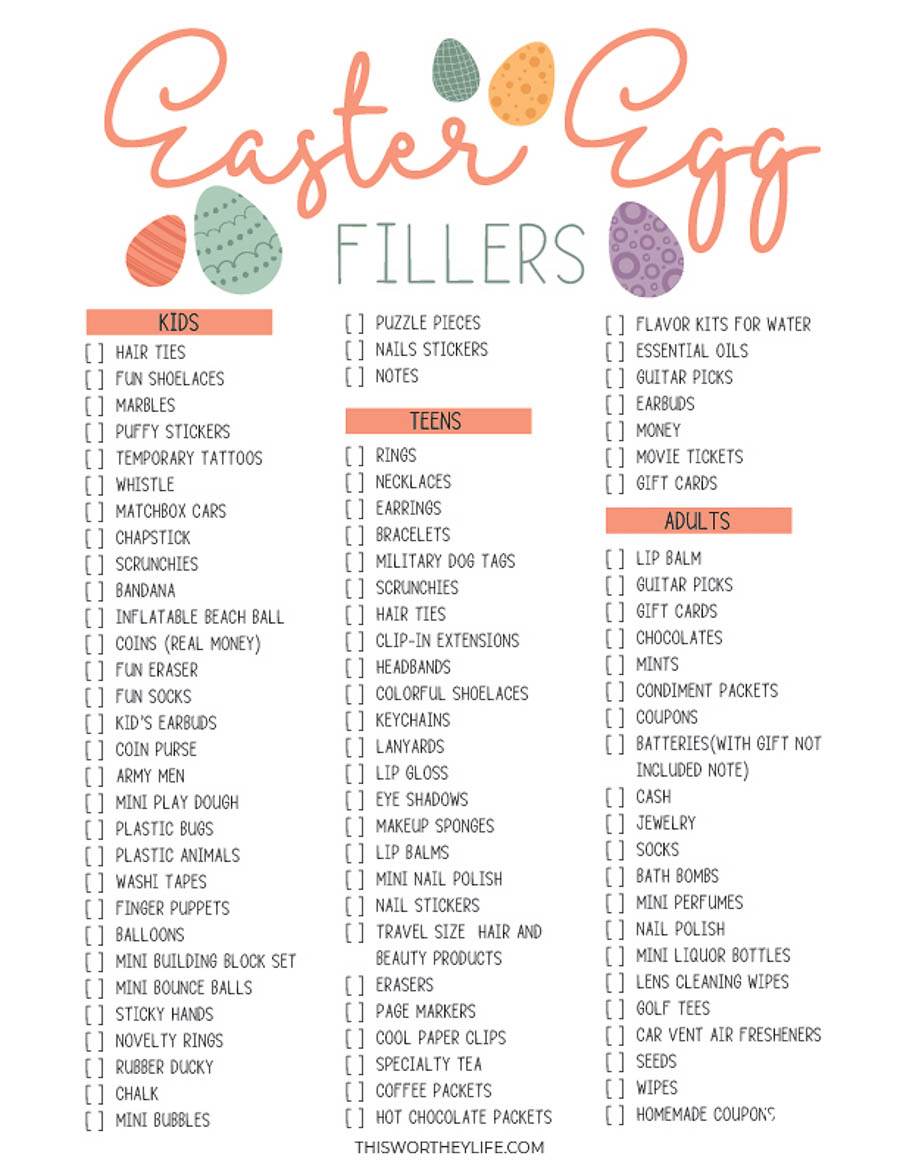 What are great items to put inside Easter eggs?
These are just a few ideas of what you can put inside Easter eggs!
Money
Chocolate
Cute pencil erasers
Bath bombs
Hair ties
Socks
Spare change
Lip Balm
Homemade coupons
Chalk
Mini Bubbles
Finger Puppets
Ballons
Washi Tape
Travel size beauty products
Nail Polish
Mini Bounce Balls
Plastic animals
Cool paper clips
Gift Cards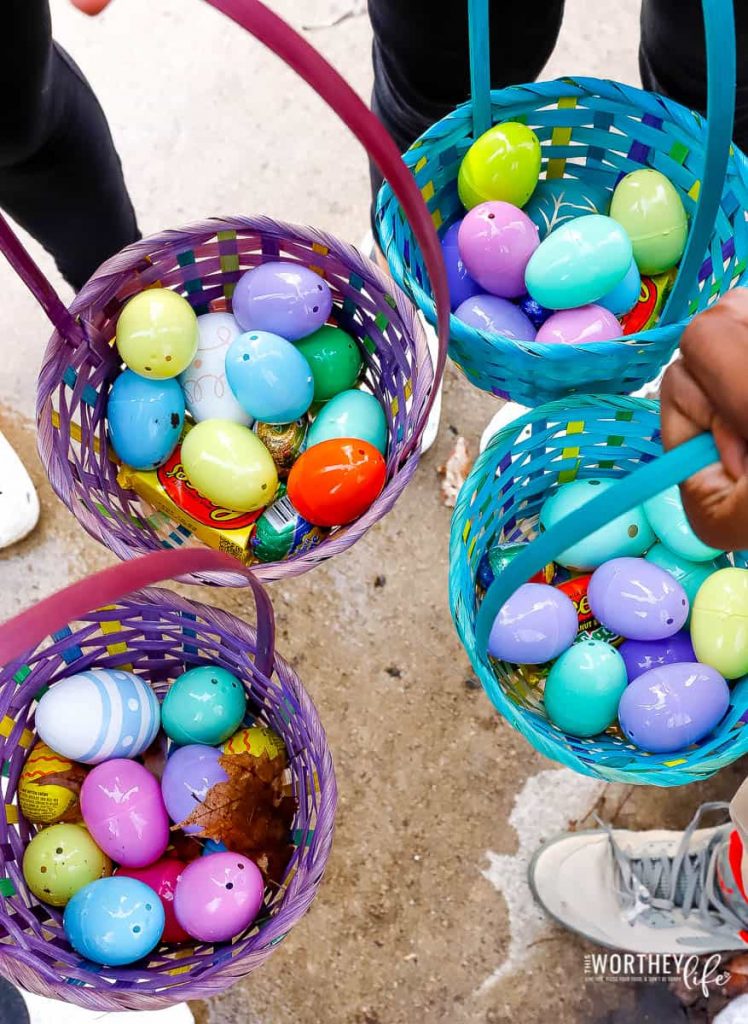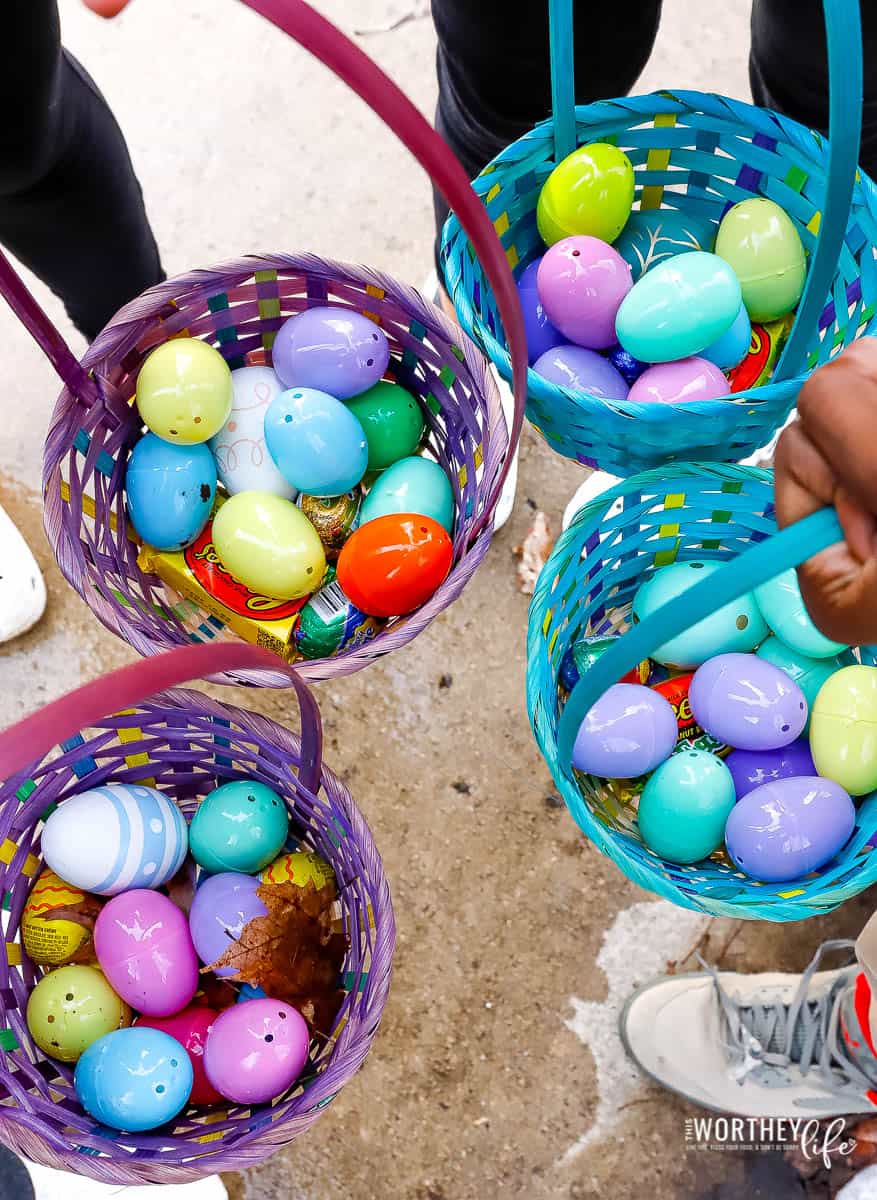 What should you not hide inside Easter eggs?
Here's the deal. You can hide whatever you'd like inside the Easter eggs you're giving your children.
I think it is important to remember you don't want to hide any items considered choking hazards for kids (if the Easter eggs are for little kids).
You can have a ton of fun with the size of the Easter eggs and what you add to them.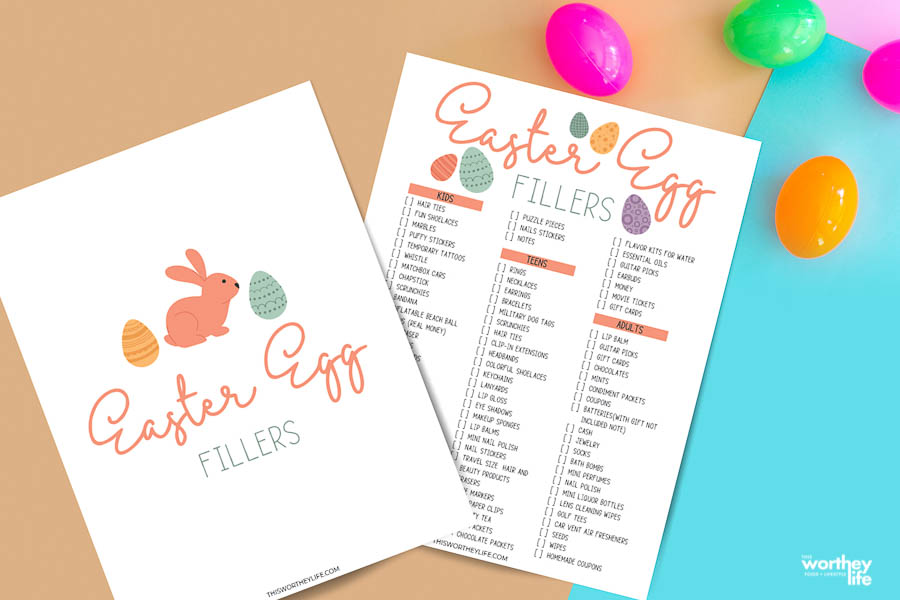 The great part about this printable gift idea for Easter is it breaks the fillers into age categories. You can get great Easter egg ideas for your kids, teens, and adults in your life.
Get your Easter Egg Filler printable below!
Feel free to drop us a line below if you have other ideas for Easter egg fillers.
Don't forget that spare change and dollar bills are always a great idea.
More Fun Printables and Ideas