Elf goes to the spa- here's an easy Elf on the Shelf idea to try this year!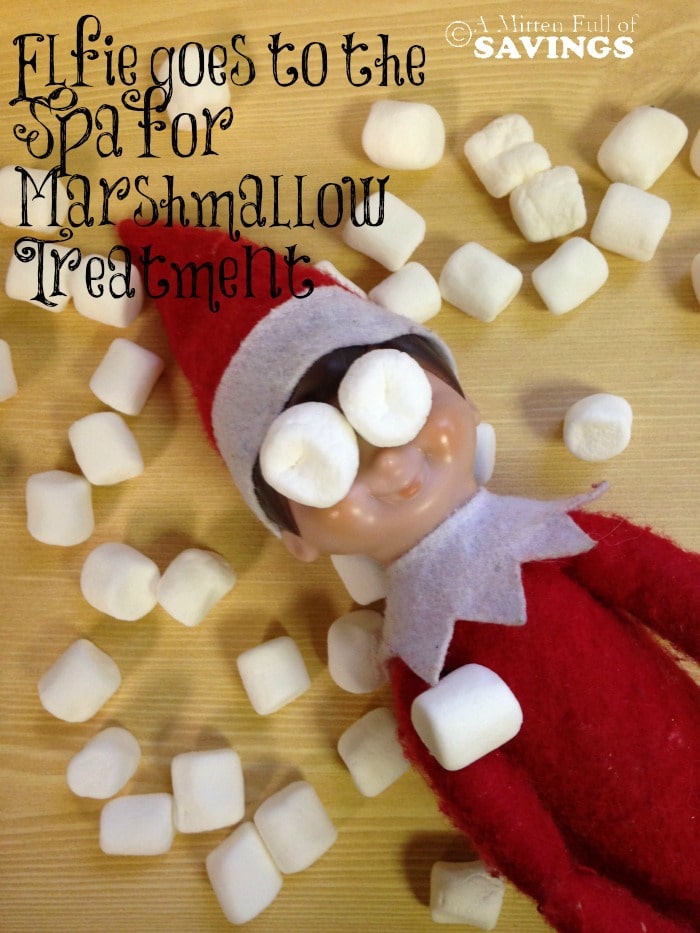 Elf on The Shelf Ideas: Elf Goes To The Spa
Sometimes as an Elf, you get overworked, and you need a break! Today Elfie decided that he needed to take a trip to the Spa!
He also decided that he wanted the Marshmallow Treatment! That silly Elf! For this idea, all you need to grab are a few marshmallows, placing one of each of the Elf's eye. Then place a few more around them, as shown in this picture. If you want to get super fancy, I bet you can find some Elf accessories to go along with this idea to feel more like a spa.
What has your Elf been up to?
Join in on the Elf Fun with so many ideas posted below- Follow our Elfie on his journey and find other Elf on the Shelf ideas in our Elf on the Shelf section on my blog!
Find more great Elf on the Shelf ideas, including:
And if you're looking for Adult Elf on the Shelf ideas, I have you covered as well:
Do you know what to say to your kids when you forgot to move the Elf? I've got you covered with 15 clever things to say when you forgot to move the Elf!
Did you forget to move your Elf on the Shelf? Here are 10 Quick Last Minute ideas to try!