Get ready for more Elf ideas! These ideas are interesting & slightly inappropriate Elf on the Shelf ideas that are great for older kids and adults.

Interesting & Slightly Inappropriate Elf On The Shelf Ideas
And the fun continues- check out these Elf on the Shelf ideas that Marie Stalnik-Korycinski was so gracious to share with me!
Her Elf likes to get into trouble, take a look!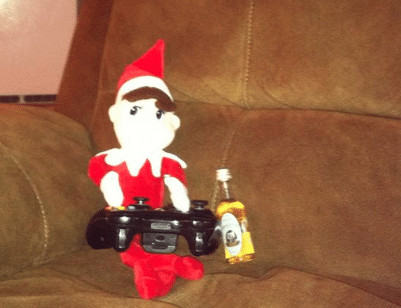 After a long day, Nick aka Elf on the Shelf is just chillin'- a little PlayStation and his drink.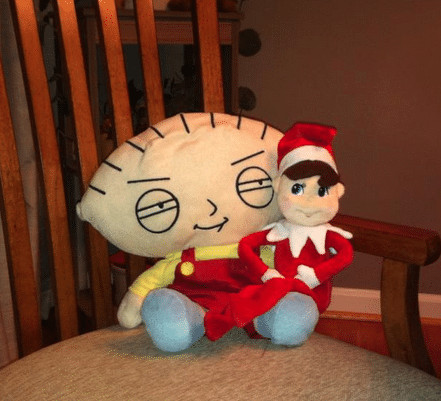 Uh-oh– he's hanging with Stewie! He's bound for some trouble now!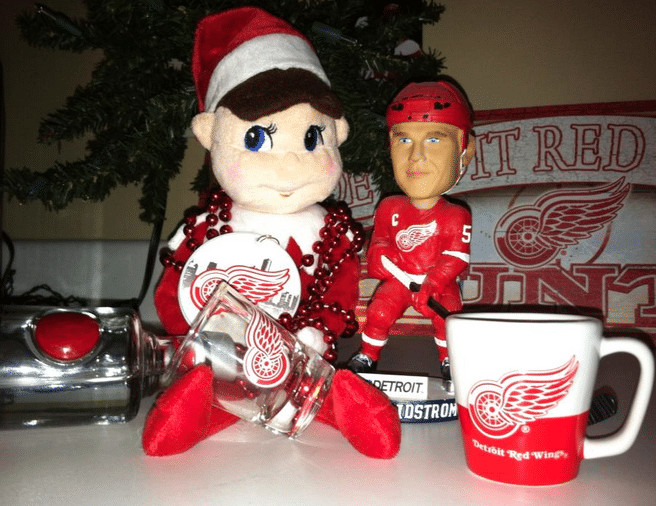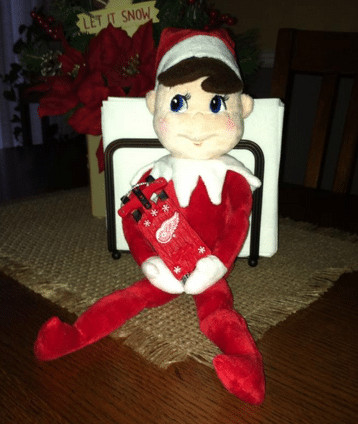 I had no idea this Elf was a Detroit Wings Fan!! He's decked out in all of his gear!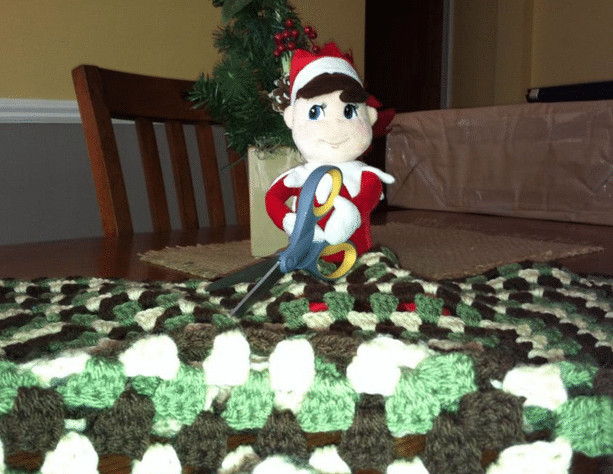 Uh-oh.. who gave him the scissors? I guess he's trying to help!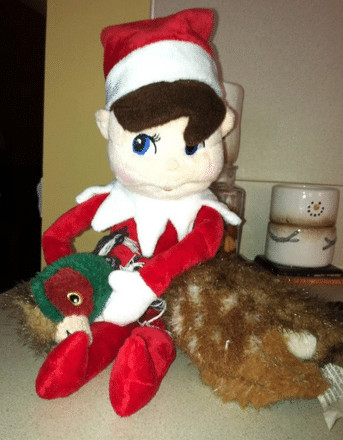 Oh, snap, I think this Elf snapped the bird's head off! Thanksgiving is over dude! LOL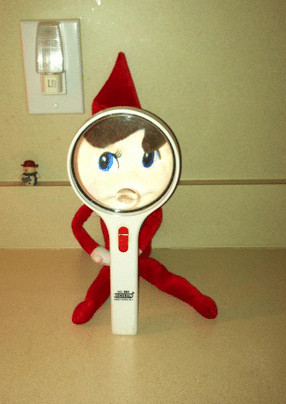 Oh, when everyone talks about the Elf on the Shelf being creepy— I would so agree with this next picture… he's got his EYE on you!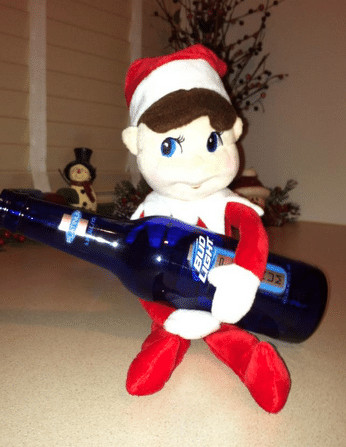 In need of a drink? This Elf's got you covered!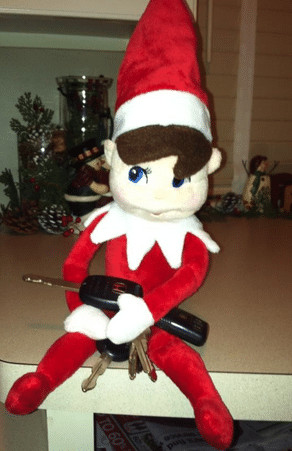 He stole the car keys!! I wonder where he's going tonight?>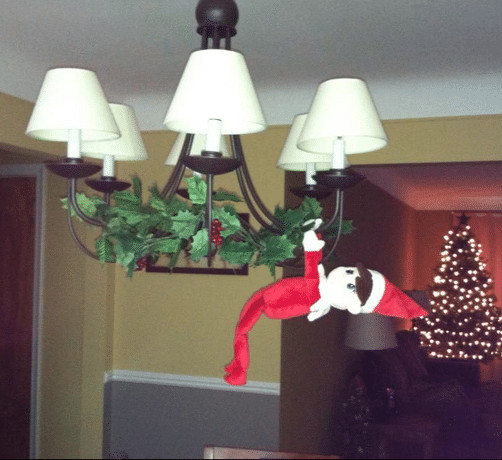 Practicing his stripper moves??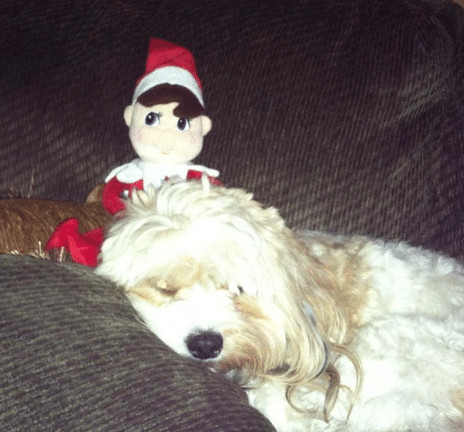 They better get their dog… Elf is up to no good in this picture!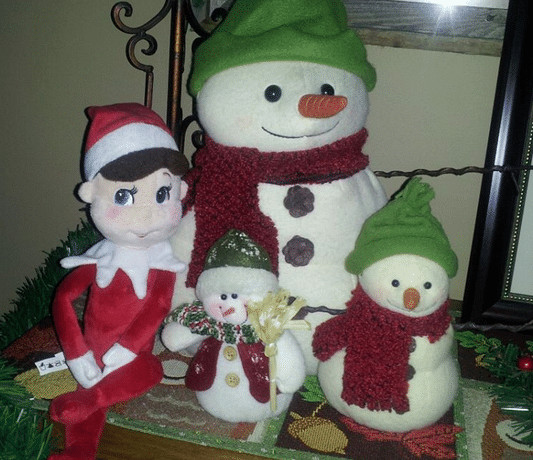 He looks so innocent!
If you're new to the whole Elf on the Shelf idea, then you can read about what this whole crazy phenomenon is all about HERE and the introduction of our Elf- Elfie!
You can get your own Elf on the Shelf from Amazon.
Welcome your elf with this awesome Elf on the shelf Welcome Breakfast idea: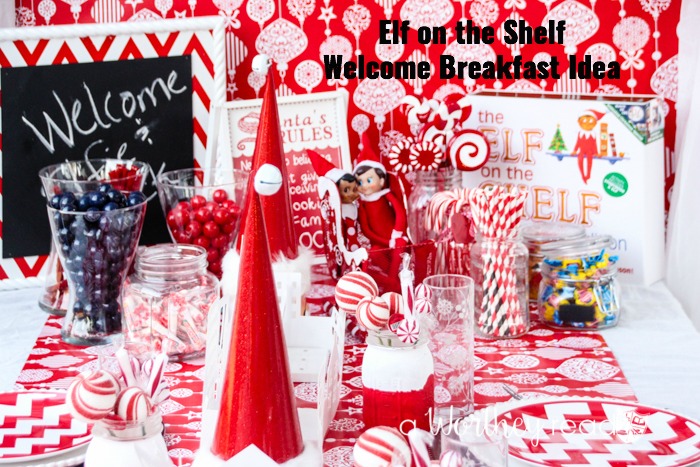 Join in on the Elf Fun with so many ideas posted below- Follow our Elfie on his journey and find other Elf on the Shelf ideas in our Elf on the Shelf section on my blog!
Find more great Elf on the Shelf ideas, including:
50 Easy Elf on the Shelf Ideas (For Busy Moms) & Printable
Elf On The Shelf Ideas Boys Will LOVE {Ideas for Boys}
10 Last Minute Elf On the Shelf Ideas
15 Ideas on What to Say To The Kids When You Didn't Move The Elf
27 Creative & Best Elf On The Shelf Ideas **most popular one*
Adult Elf on the Shelf ideas:
Top Naughty & Slightly Inappropriate Elf On The Shelf Ideas
More Naughty & Slightly Inappropriate Elf On The Shelf Ideas