Discover dinner inspiration with our leftover pulled pork recipes.
From comforting casseroles to zesty tacos, these simple and delicious ideas will have your family clamoring for seconds.
Check out the list of pork recipes below.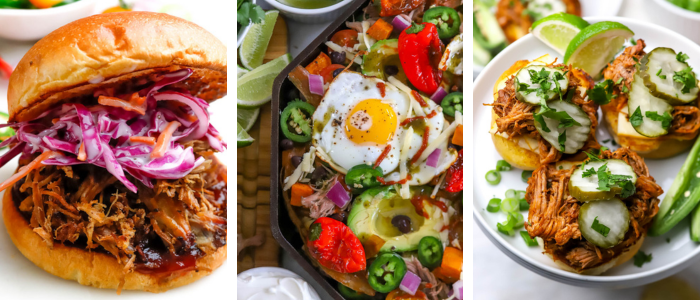 23 Leftover Pulled Pork Recipes For Dinner
Are you wondering what to do with leftover pulled pork before it loses its charm? No worries, my friend, because we've got your back!
Our collection of recipes is lip-smackingly delicious and super simple to whip up. From cozy casseroles and delightful fritters to finger-licking tacos, sliders, salads, pizza, and more, we've covered your taste buds.
You put your heart and soul into crafting that perfect roast of meat, and trust me; it's meant to be devoured!
So let's dive into these fantastic recipes and ensure every last bit of that tender pulled pork gets the love it deserves!
Prepare for a culinary adventure that'll make your taste buds dance joyfully!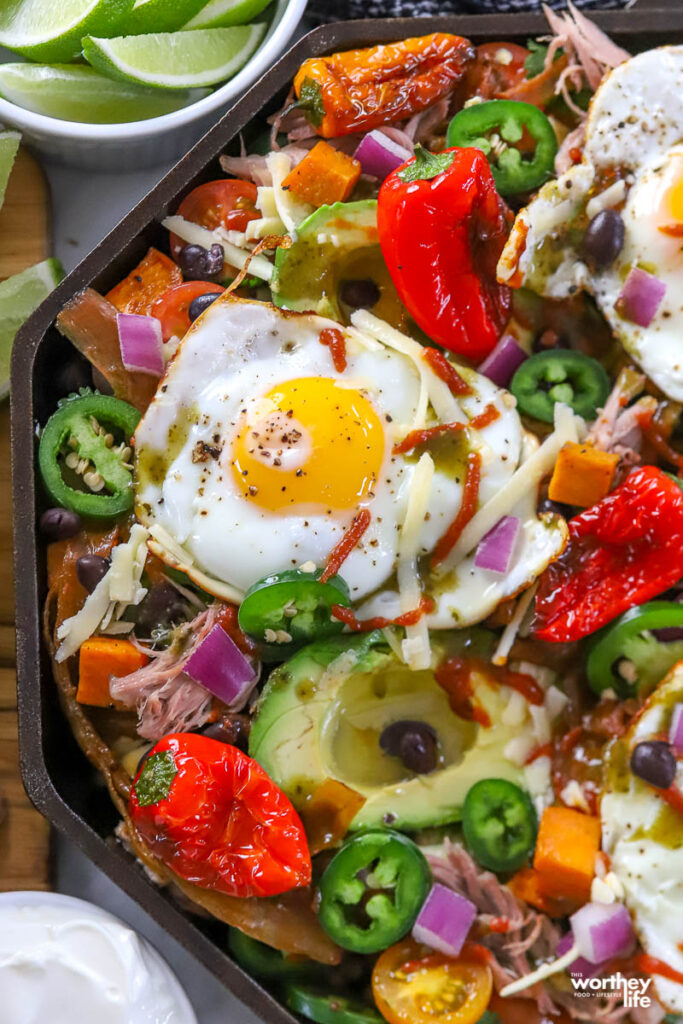 While this breakfast skillet is ideal for breakfast or brunch, we love having breakfast food for dinner.
And if you're one of those same people, check out how we're using pulled pork in this skillet recipe.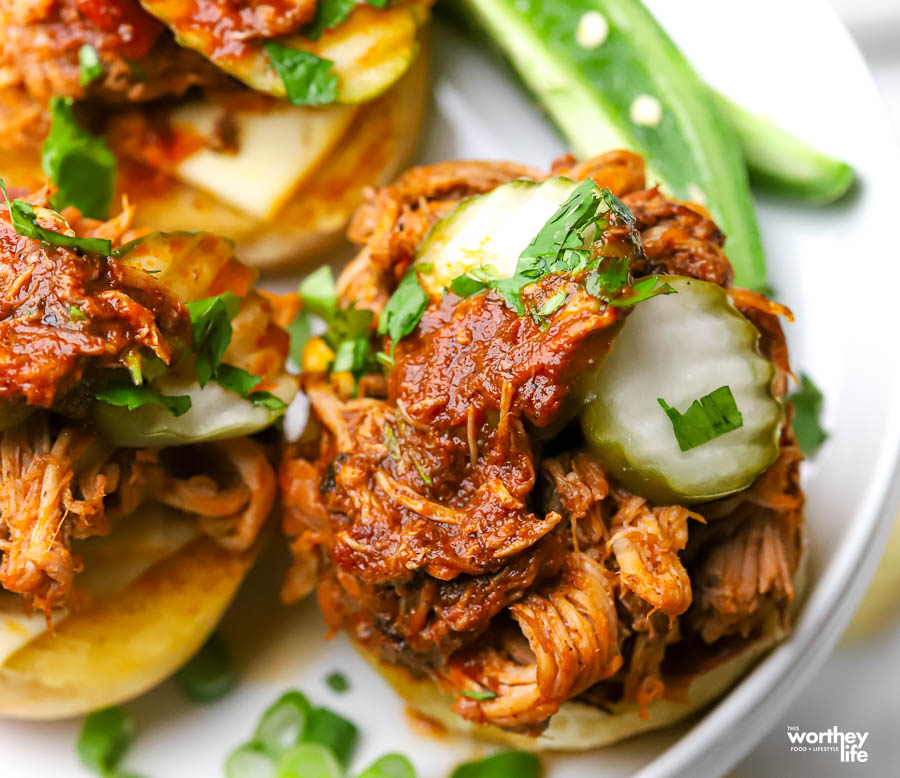 If you have leftover pulled pork, try using it to make a birria seasoning to make birria pulled pork sliders.
This recipe consists of shredded pork cooked in a spicy and flavorful broth with dried chilies, spices, and tomato.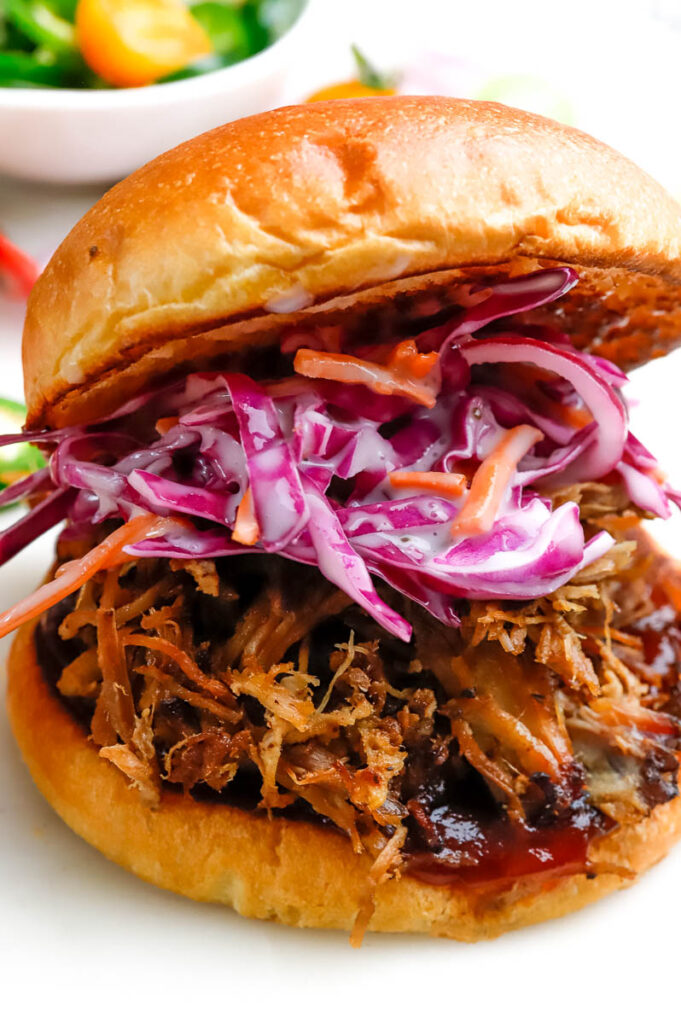 We smoked a pork butt for our oldest sons' graduation open house to make pulled pork sandwiches.
If you want a quick way to use up a lot of leftover pulled pork, grab some buns and make sandwiches for lunch or dinner.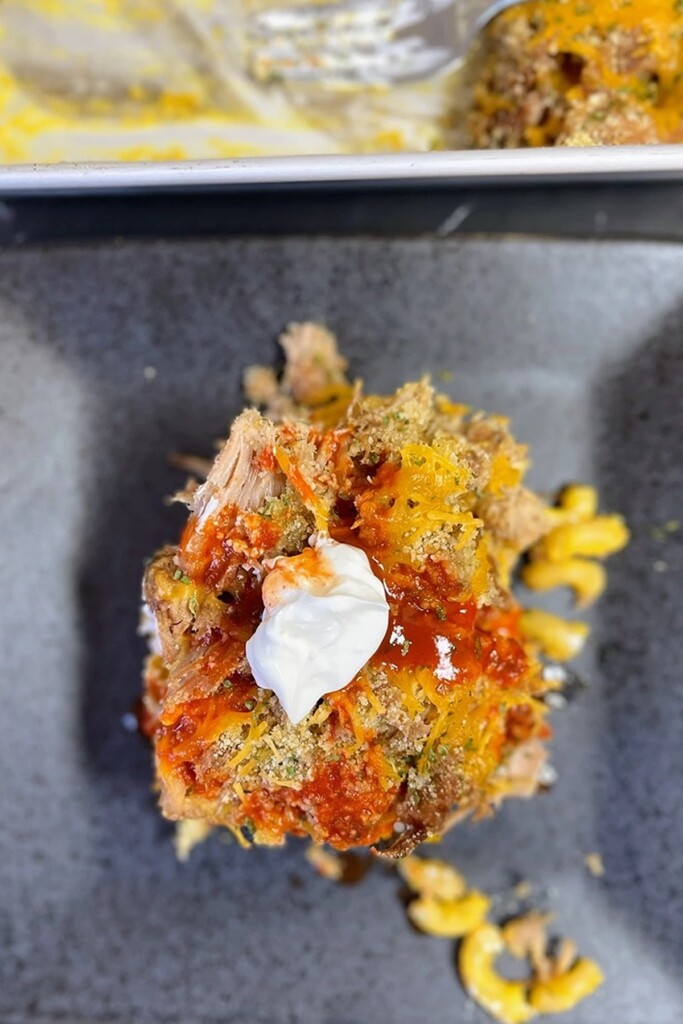 Leftover Pulled Pork Macaroni & Cheese Casserole
Wondering what to do with your delicious leftover pulled pork?
Key ingredients include pulled pork, Kraft Mac n Cheese, and more.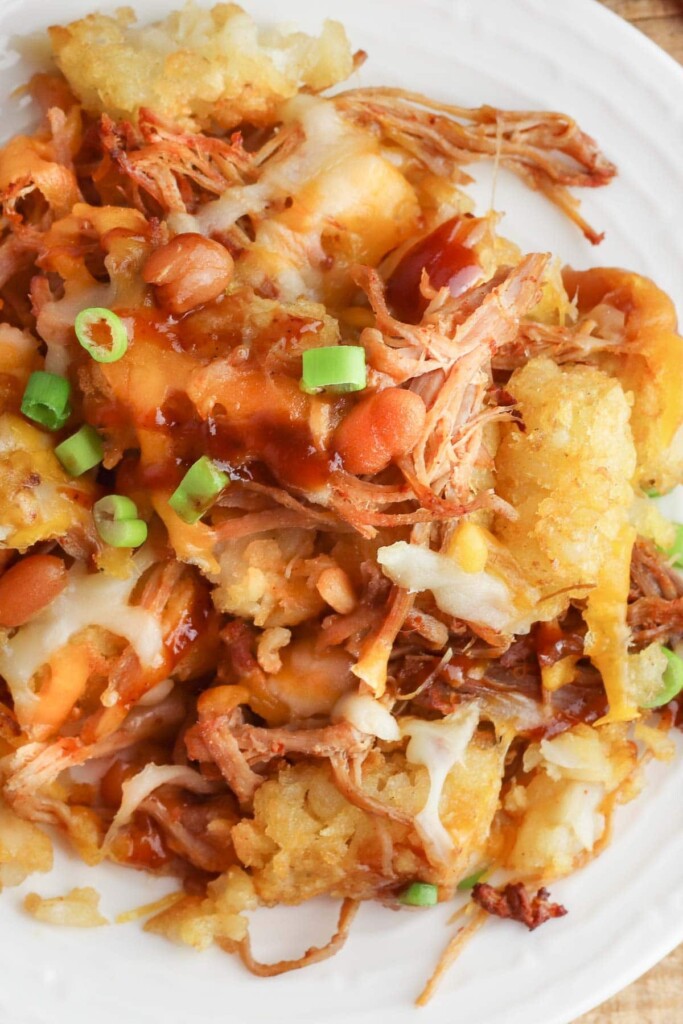 You heard that right!!! Tater Tot nachos with succulent BBQ Pork.
Take your frozen tater tots to another level your family or party guests will love.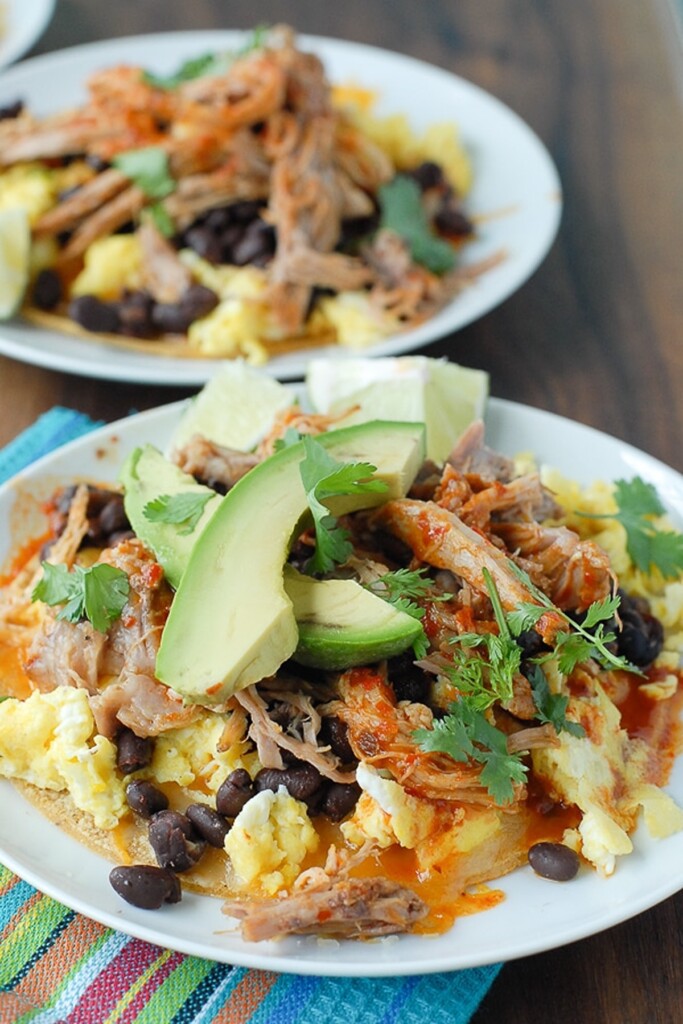 Spicy Shredded Pork Breakfast Tostadas
This recipe has changed the way I think about breakfast.
Key ingredients include slow-cooker spicy shredded pork, eggs, beans, and cheese.
Start your day off right with this hearty Mexican-inspired meal.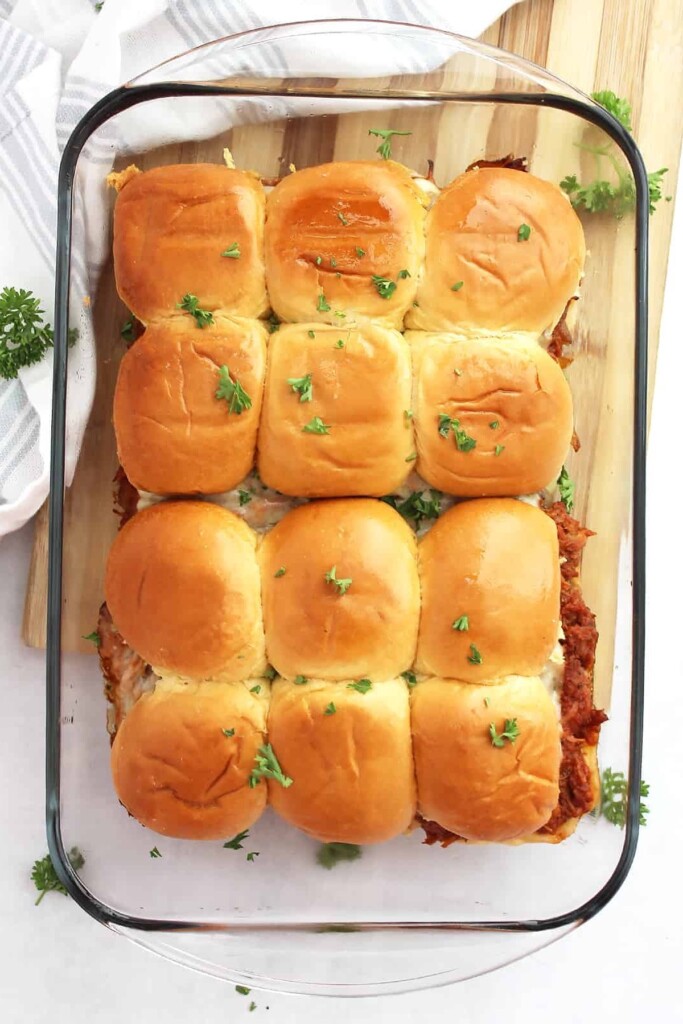 BBQ Pulled Pork Sliders With Brioche
Whether you're treating your family to a tasty lunch or dinner or making sure your party favorites are a hit – this BBQ pulled pork slider recipe is a choice.
Layer your pulled pork on brioche buns with caramel, used onions, and cheese, and watch everyone return for more.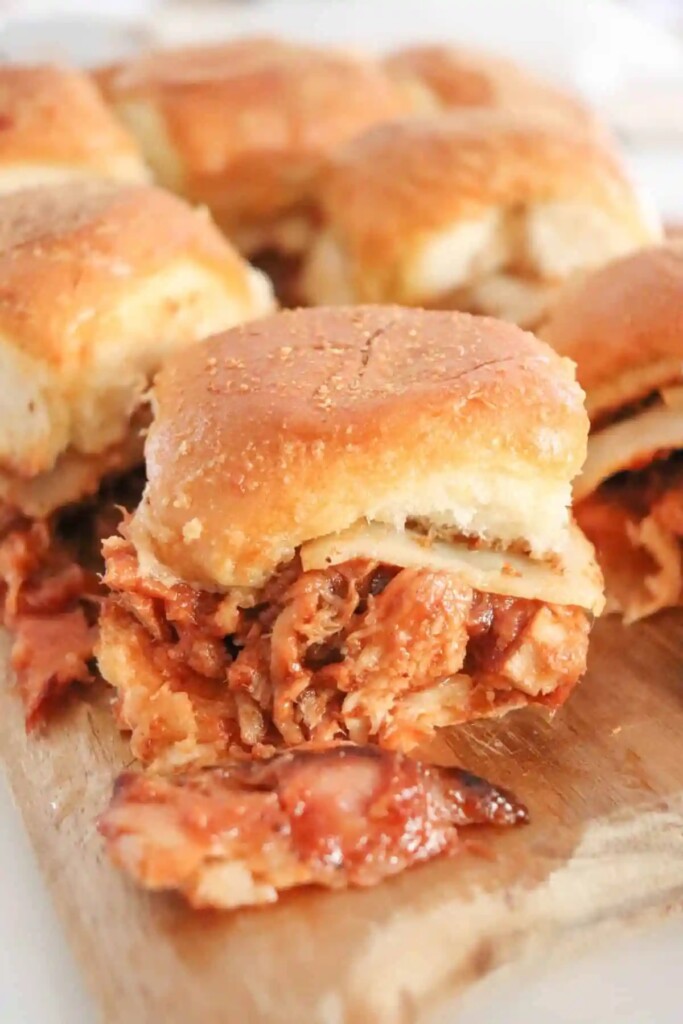 Shredded Pork Sliders With Gouda & Hawaiian Rolls
Don't let yesterday's delicious shredded pork go to waste.
Slather with your favorite BBQ sauce, top with Gouda, and bake in sweet Hawaiian rolls with melted garlic butter. Your next day's lunch can't get any better.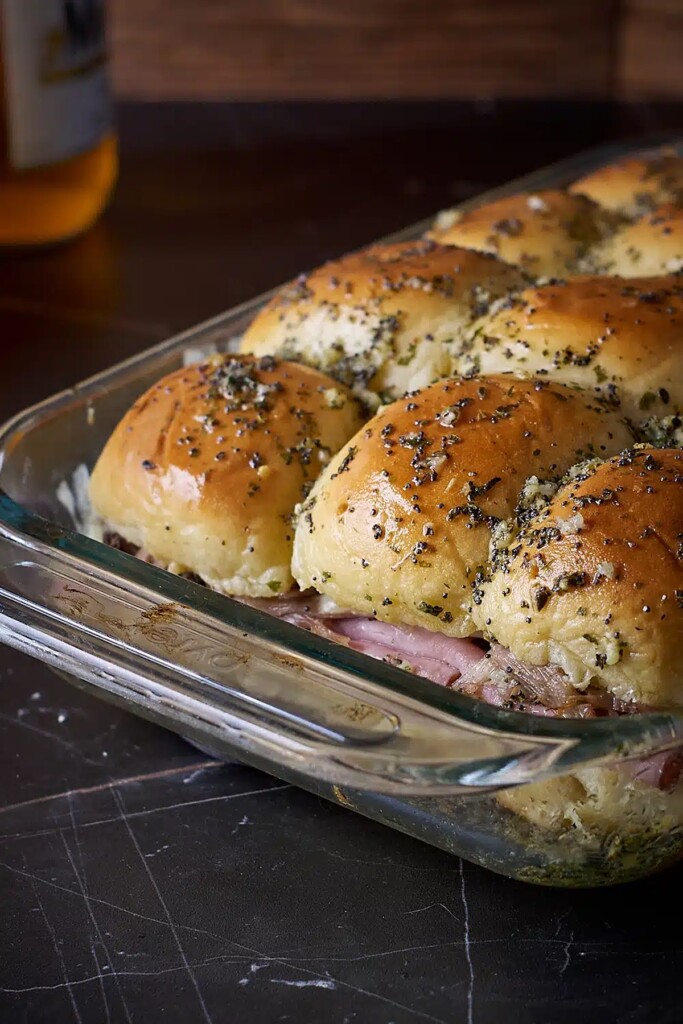 Low on time but high in taste. These easy-to-make Cuban sliders are for a delicious and quick meal.
With key ingredients such as Mojo pork, Hawaiian rolls, ham, Swiss, and a few kitchen staples, you'll be enjoying the taste of Cuba in no time.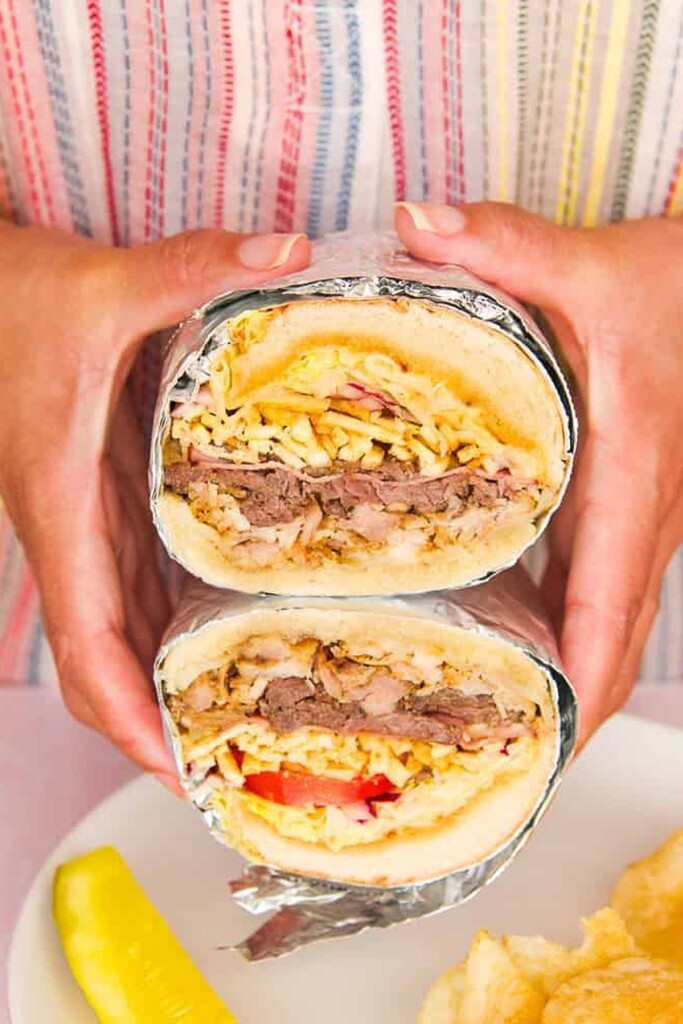 Leftover Pulled Pork Tripletas
Tripletas (three-pleh-tahs) are the "working person's sandwich" in Hispanic Caribbean areas.
It has three different cuts of meat, tasty toppings, and a bunch of condiments!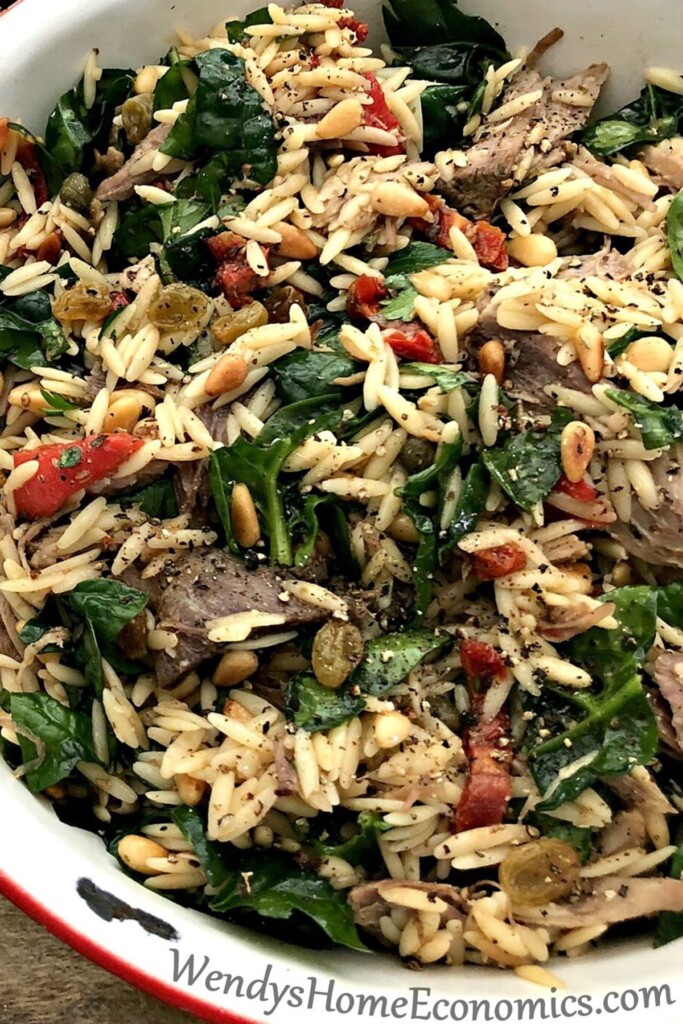 Pulled Pork Orzo Italian Salad
I love Italian salads, so the idea of combining pulled pork, orzo, and sun-dried tomatoes with other delicious ingredients had me sold.
You have come to the right place if you're looking for a quick and delicious recipe utilizing leftover pulled pork.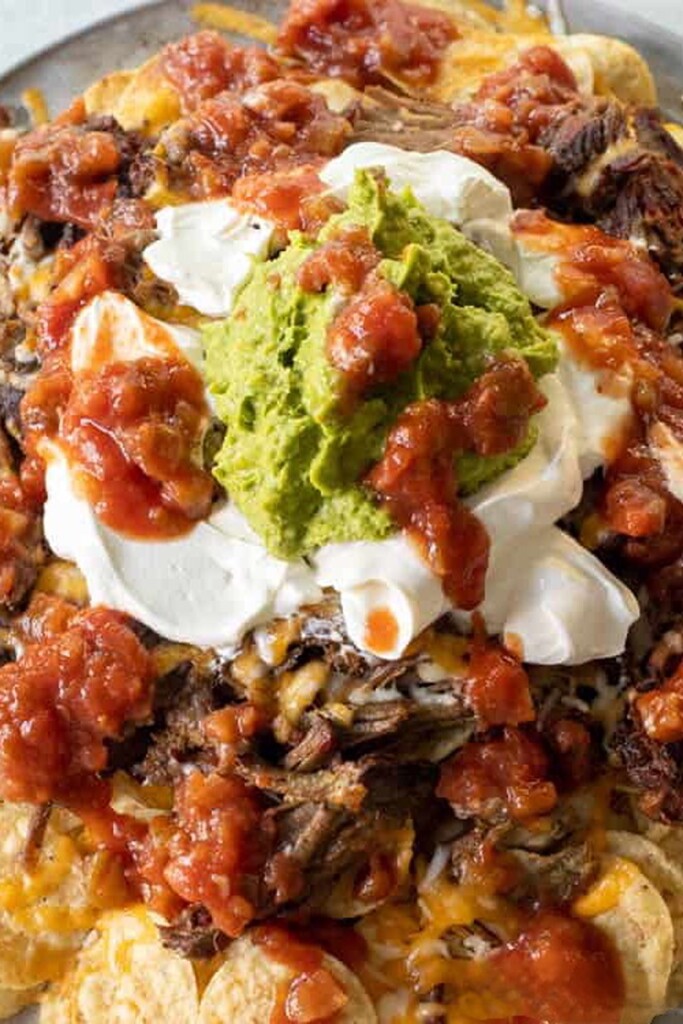 I've always loved the flavor of foods cooked in a smoker.
So when I heard you can bring that smokey flavor to one of my favorite meals.
Take your nachos, pulled pork, and your favorite cheese and toppings, and let the smoker do the rest.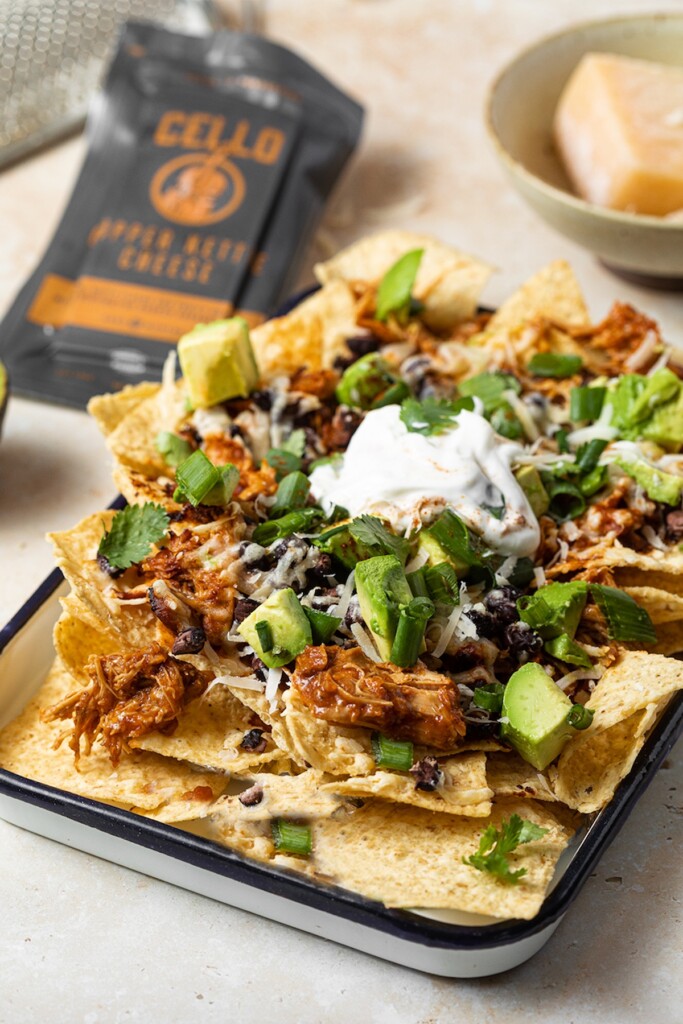 Do you want to enjoy the delicious taste of pulled pork nachos while sticking to your gluten-free FODMAP?
This recipe has all the necessary ingredients to satisfy your taste buds while keeping your tummy happy.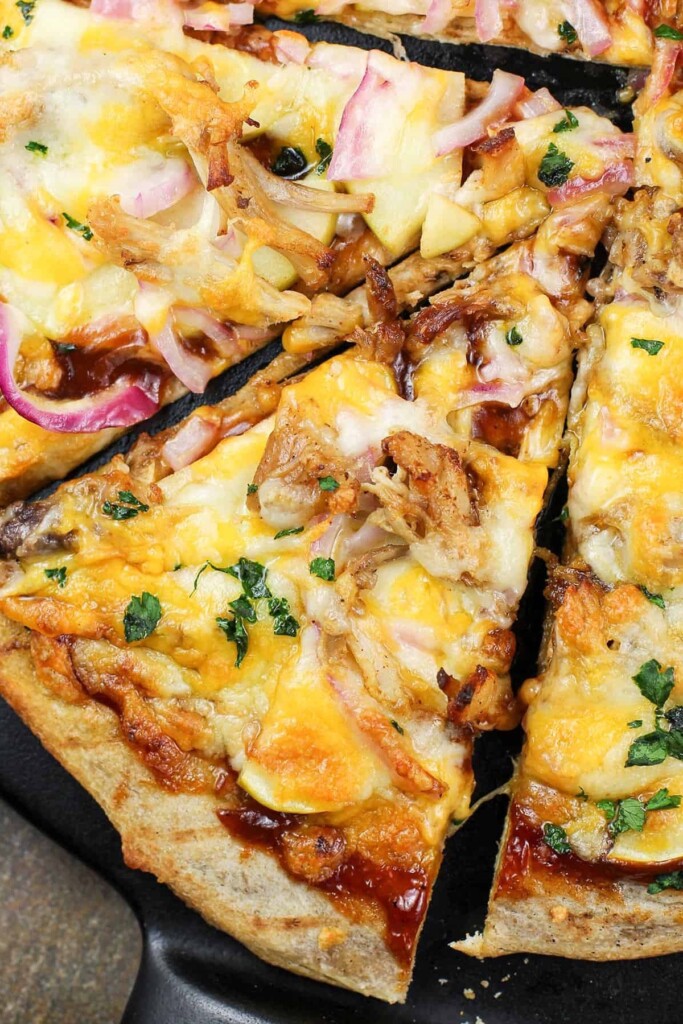 Are you looking to step up your pizza game? Here's a flavor combination that is sure to impress.
BBQ pulled pork, the sweet taste of apple, the rich taste of cheddar, and the crunch of red onion all work together for a memorable pizza experience.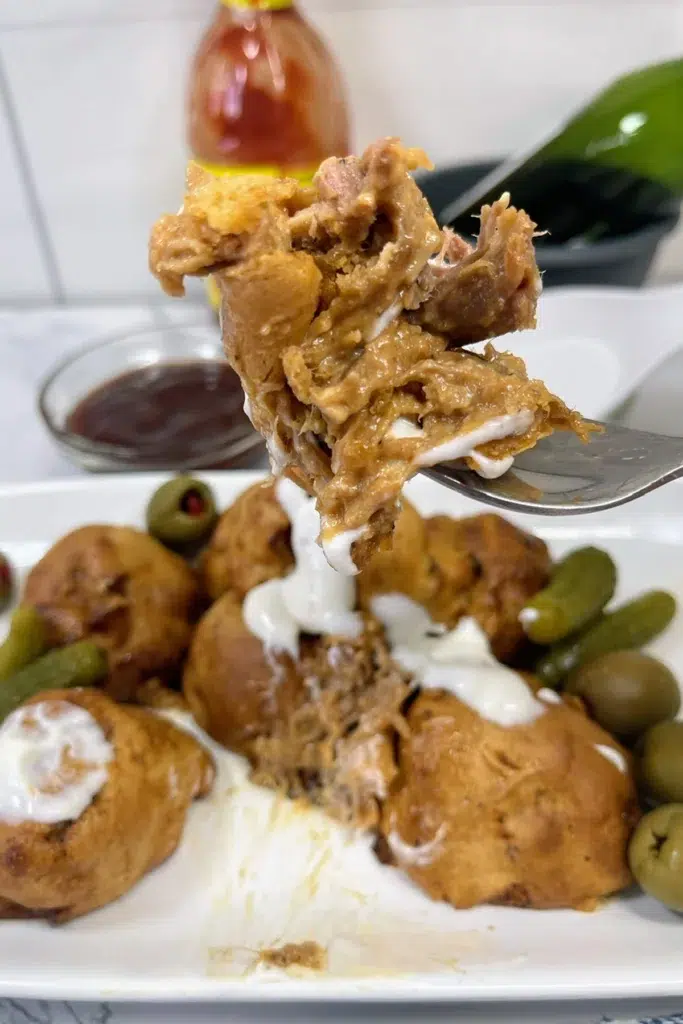 Air Fryer Pancake Mix Pulled Pork Fritters
Looking for things to make with leftover shredded pork?
Make these easy pancake mix fritters with BBQ pulled pork!
They are the finest sweet and savory air fryer appetizers for a potluck, party, tailgate, and more.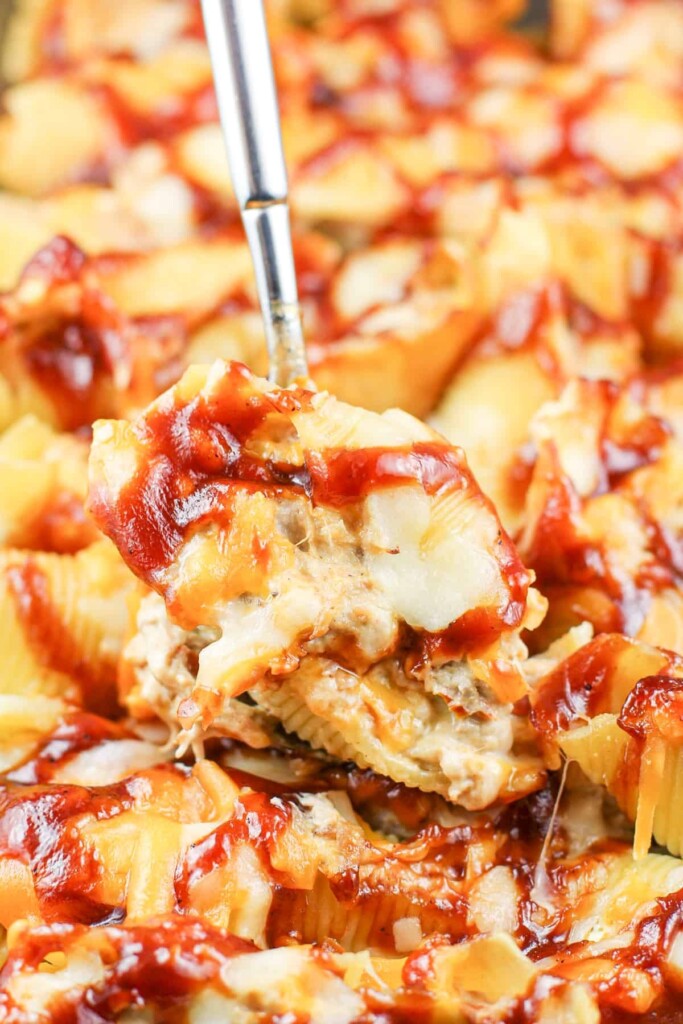 BBQ Pulled Pork Stuffed Shells
How can you let your delicious leftover pulled pork go to waste?
Especially when a savory stuffed shell recipe is right at your fingertips.
Get ready for another fantastic meal.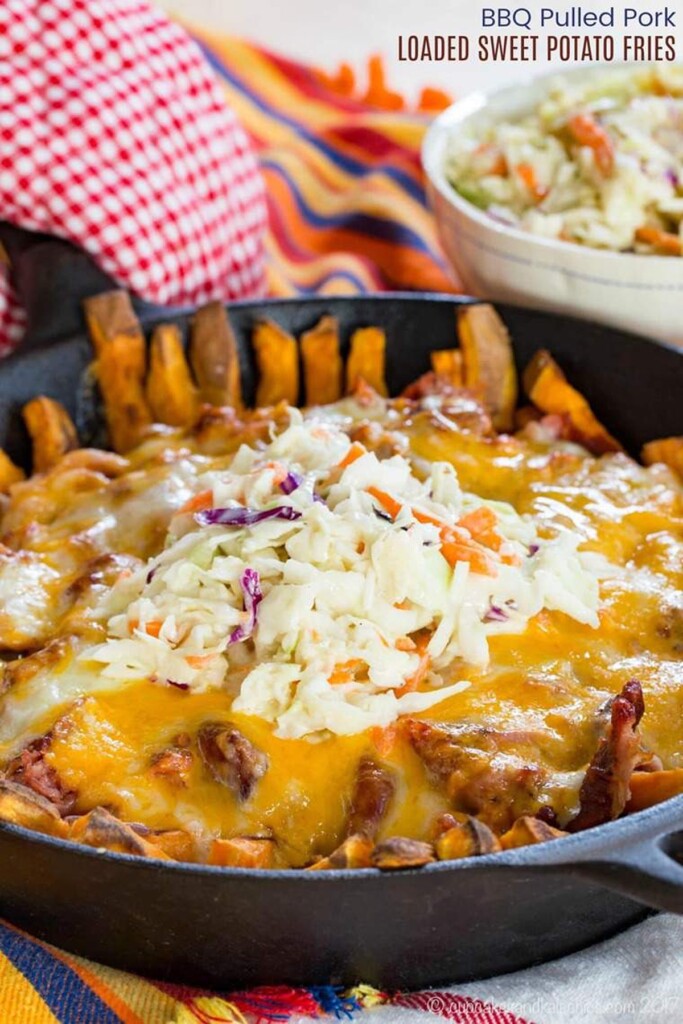 Have you thought about making homemade sweet potato fries?
Loading them up with last night's pulled pork, cheese, BBQ sauce, and coleslaw is just the nudge you need to make for a quick and easy meal or party favorite.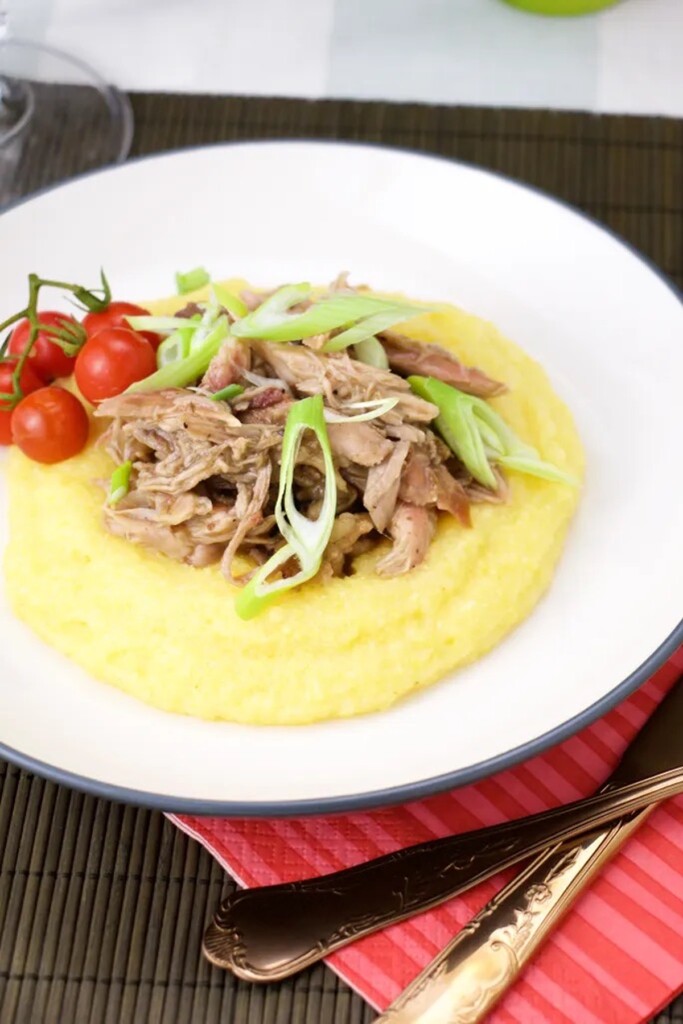 From side dish to main course – we've got three easy-to-make recipes to enjoy the delicious taste of polenta.
You will love it as fries, grilled or traditional, topped with savory and smoky pulled pork.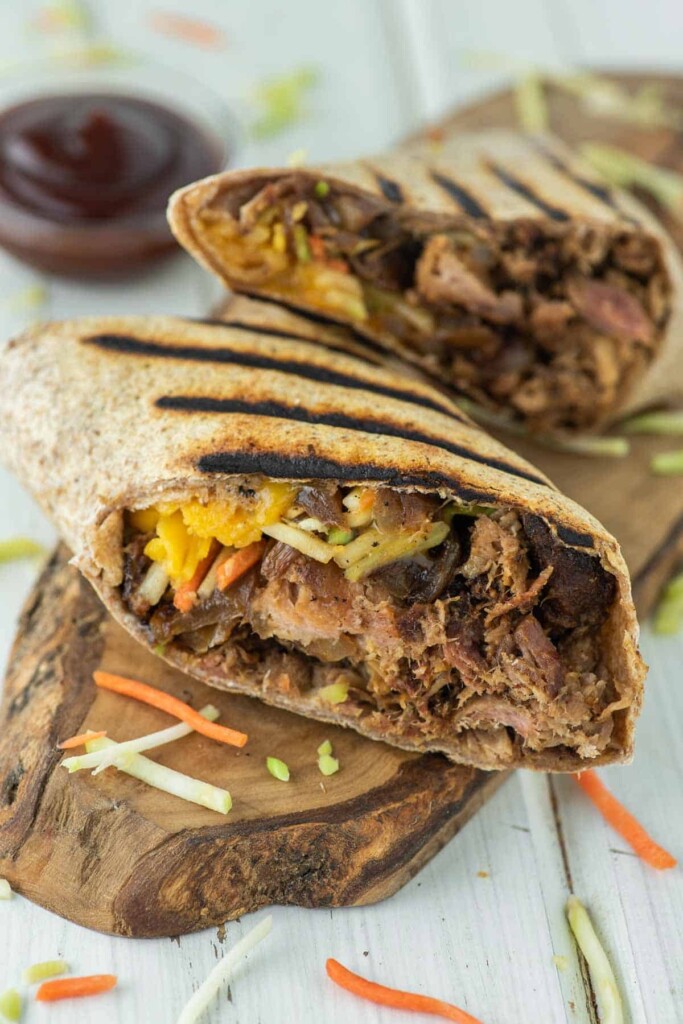 Looking for an easy way not to let your leftover pulled pork go to waste?
How about caramelized onions, bbq sauce, cheese, and coleslaw wrap?
Well, this recipe is not only easy – it's insanely delicious too.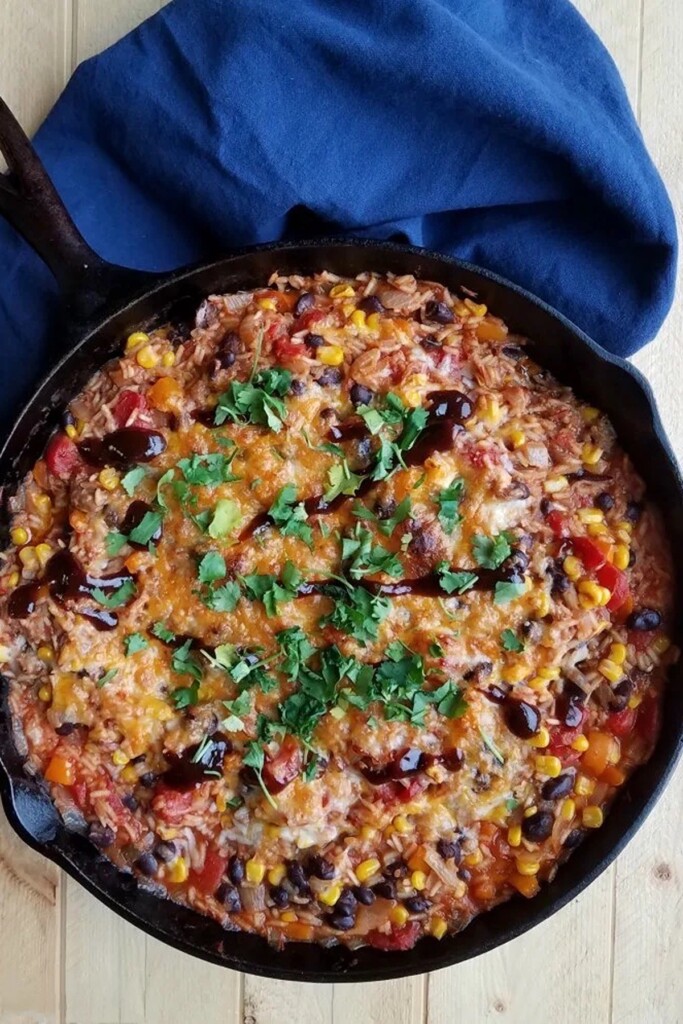 Interested in making a fantastic dinner but don't want a lot to clean up after?
How about one pan, yesterday's leftover pulled pork, BBQ sauce rice, and a few kitchen ingredients?
With very little prep and clean-up, you'll enjoy a delicious dinner and more time with family or friends.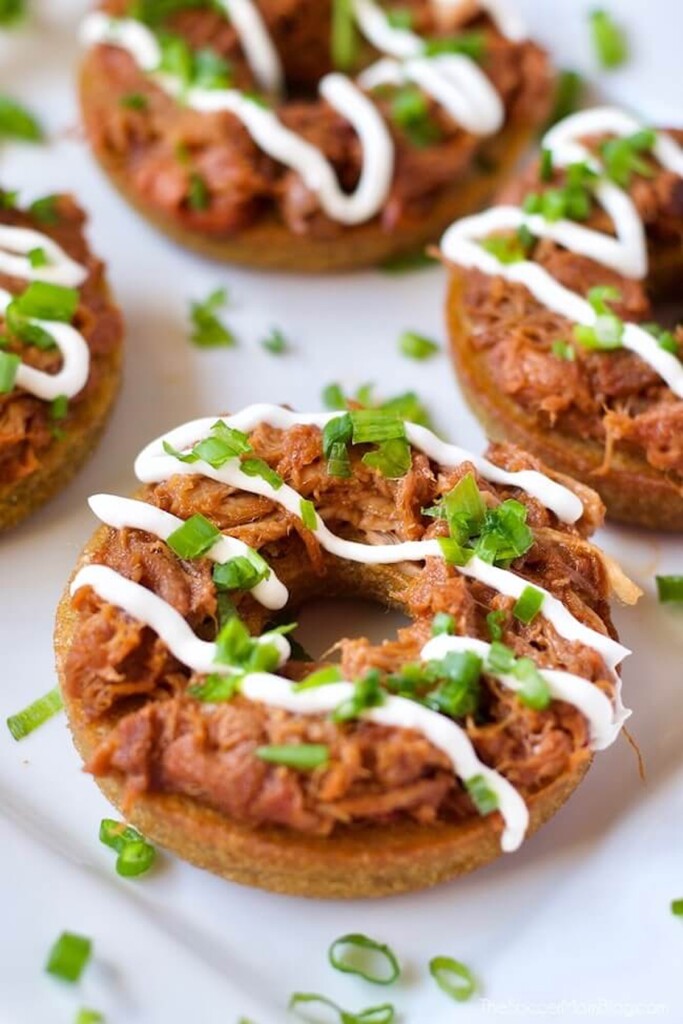 A sweet potato donut with BBQ pulled pork and all the delicious fixings of a loaded baked potato?
This recipe is a novel way to take loaded potatoes to a new and savory level.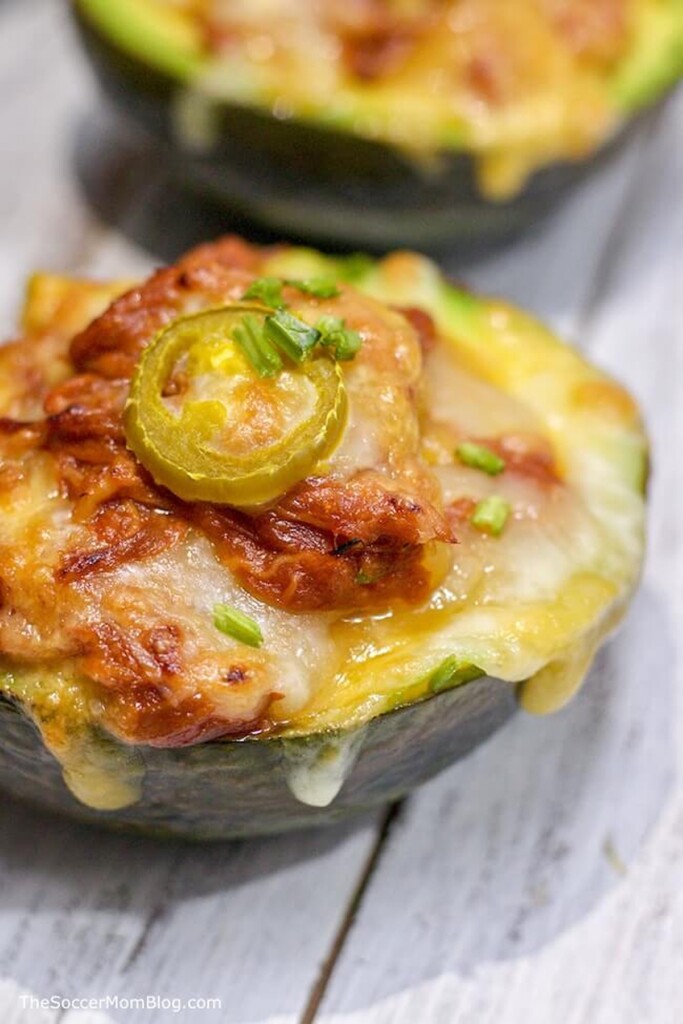 Want to wow your guests with a fantastic appetizer?
Take your leftover BBQ pulled pork, pile it high with cheese in an avocado, and give it a kick of jalapeño.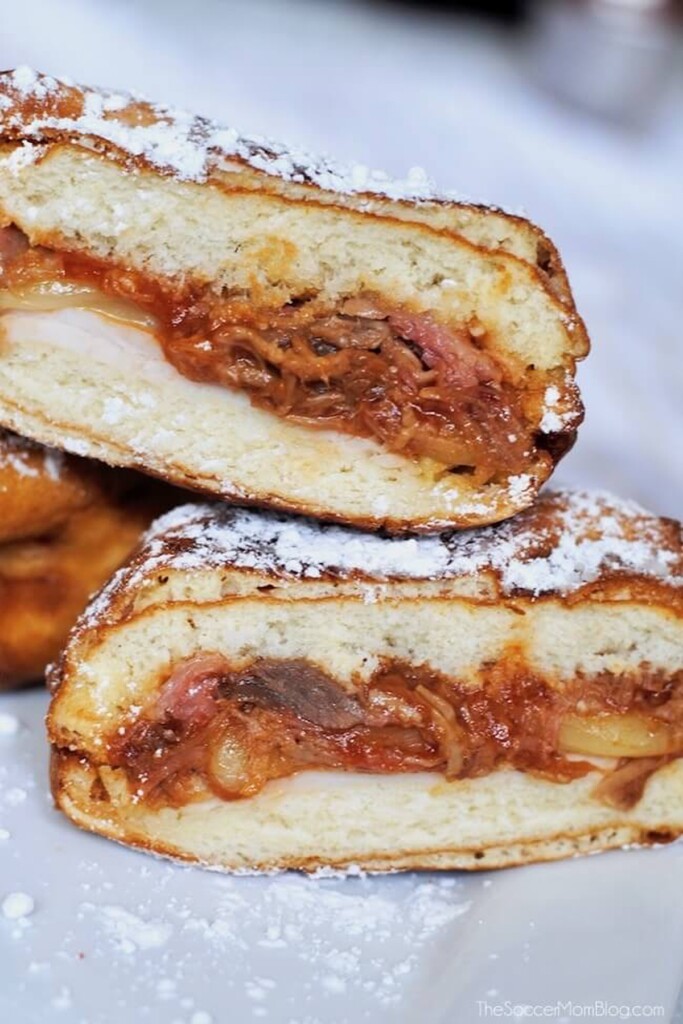 Ready to upgrade that delicious Monte Cristo sandwich you love so much?
Just swap out the ham for a savory bbq pulled pork. This recipe is amazing with our homemade strawberry habanero jam.
Enjoy!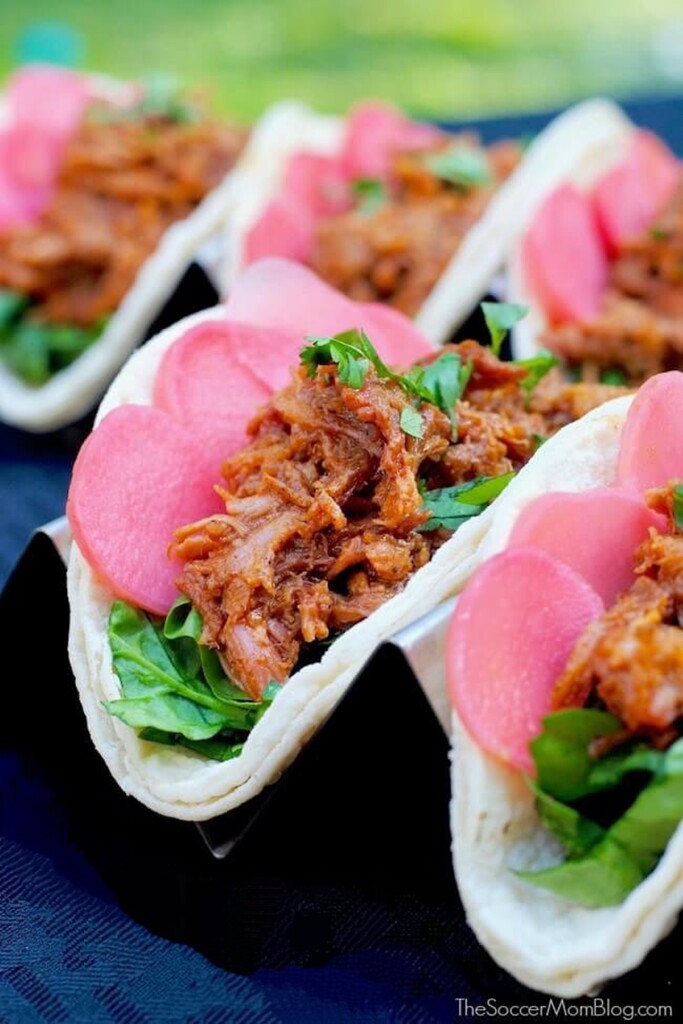 I love Mole sauce, especially in tacos.
So when I saw this fantastic pulled pork mole taco recipe, I couldn't resist.
Key ingredients include pre-made mole and pulled pork from your local store topped with onion and pickled radish.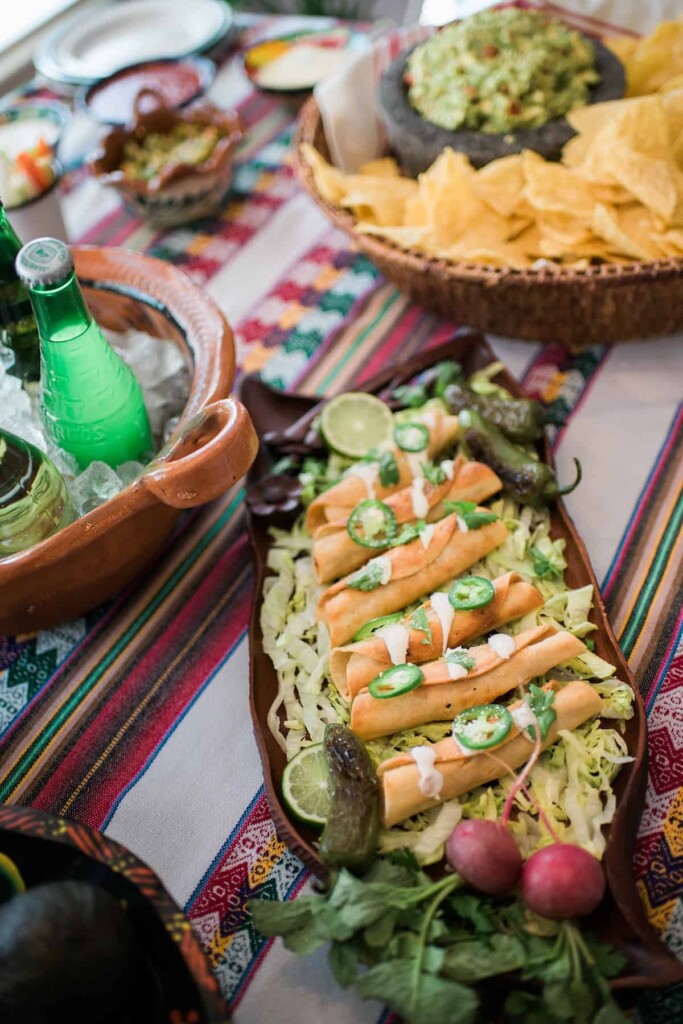 Traditional Mexican Flautas made in your very own kitchen.
With key ingredients, including slow-cooked pulled pork, Tinga sauce, chorizo, corn tortillas, and a few other pantry staples, you'll enjoy Mexico's taste in no time.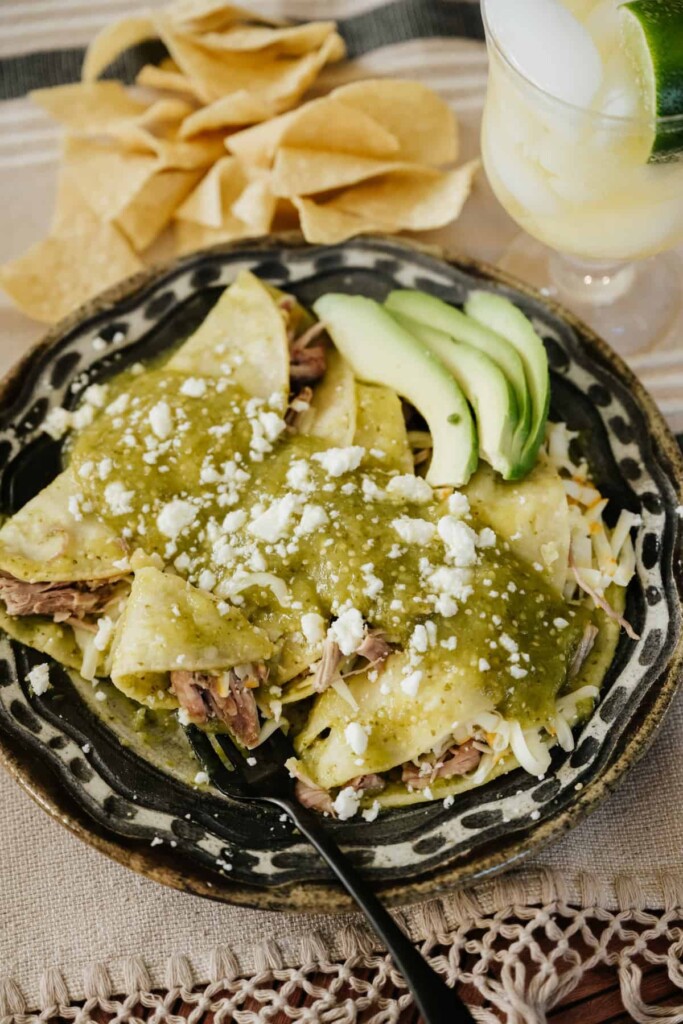 Enjoy the comforting and delicious taste of enchiladas at home with this recipe with salsa verde!
With fresh salsa verde (green salsa) featuring tomatillos, jalapeños, serranos, and cilantro – what's not to love?
We hope you enjoyed this list of leftover pulled pork recipes for dinner!
I know I'm super inspired to get cooking after putting this list together.
Find more dinner ideas below: