This Lucky Leprechaun Box Printable is the perfect gift idea! If you want to help someone have a "lucky" day, this box idea is the best!
Grab some of your favorite St. Patrick's Day gift ideas – and share them with family and friends.
Speaking of fun, be sure to check out this St. Patrick's Fun for the family as well!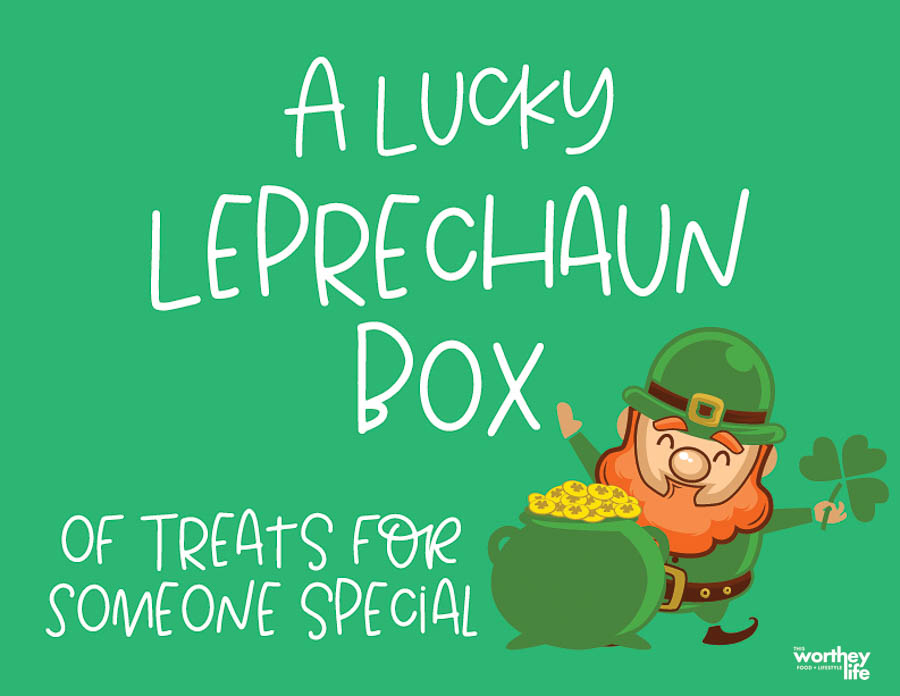 Lucky Leprechaun Box Printable + Box Ideas
If you're looking for a fun way to celebrate this lucky holiday, this is it! Gifting someone in your life a box full of leprechaun goodies is a simple way to make someone's day!
This gift box idea is like the pot of gold at the end of the rainbow!
Once you have gathered some of the fun items on this list, it's time to let the gifting begin!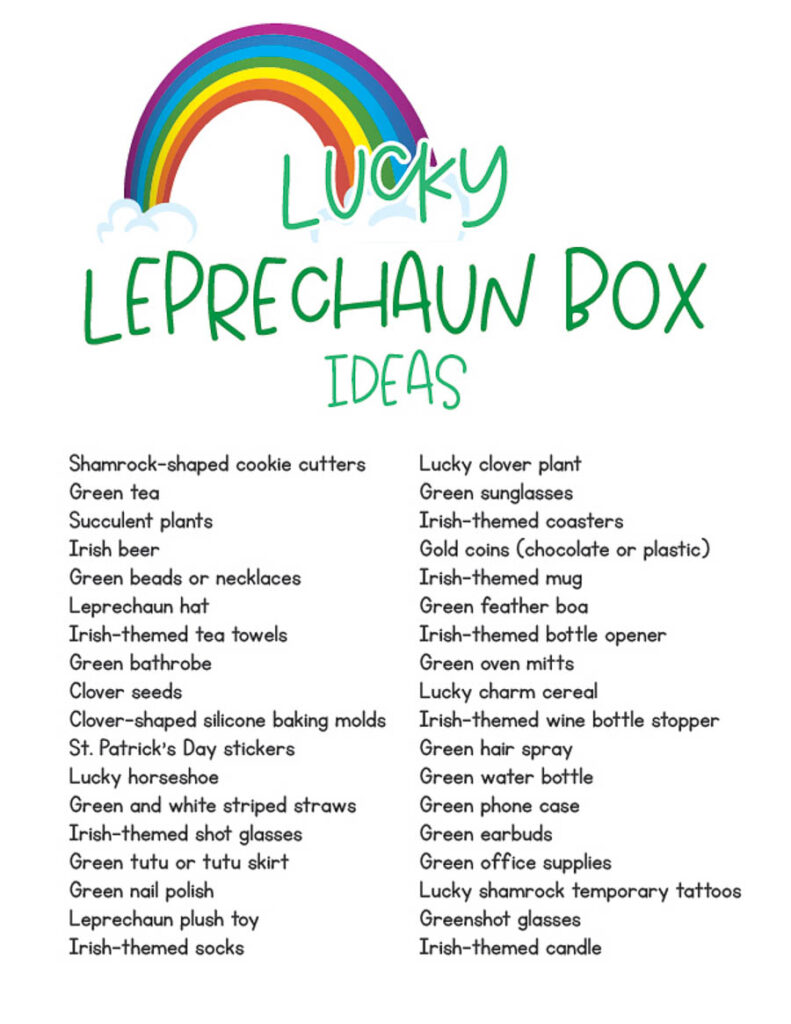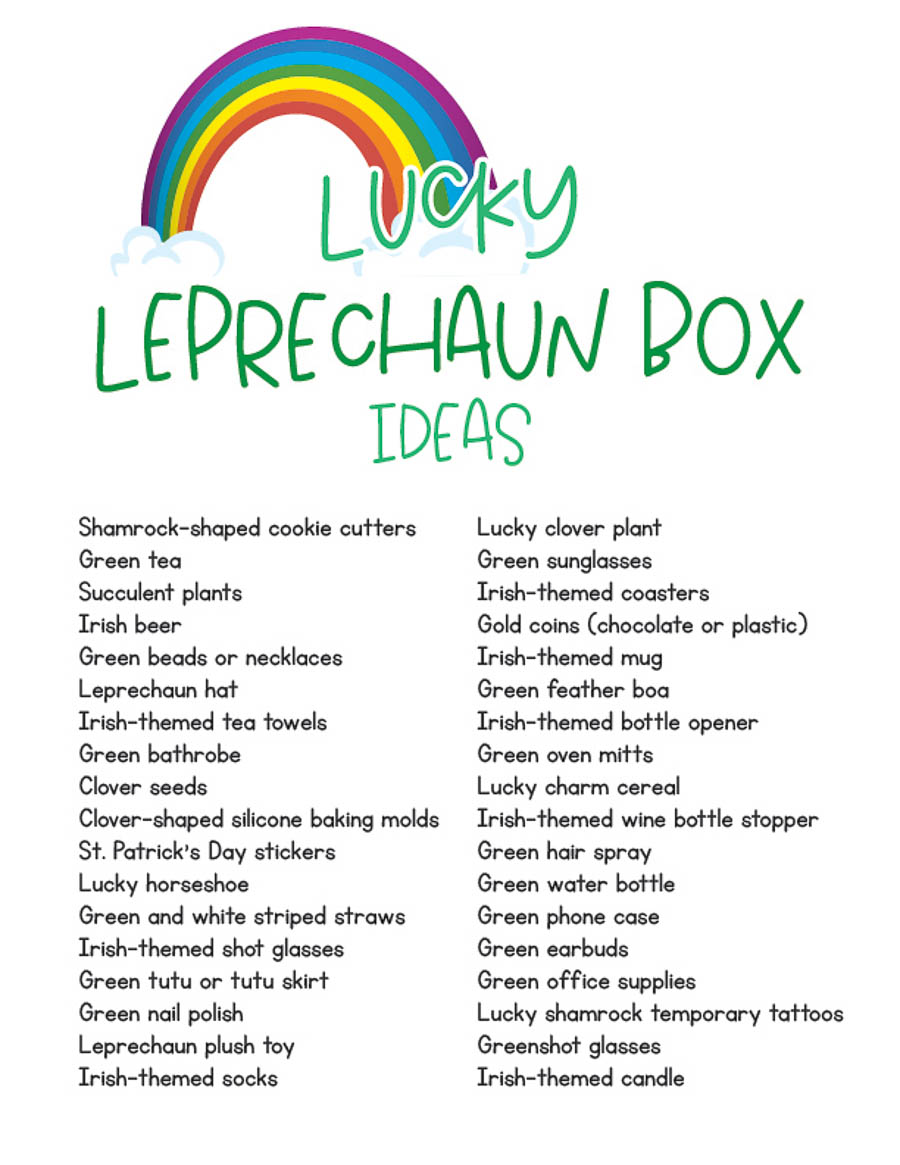 Lucky Leprechaun Box Ideas:
If you're looking for some fun and creative ideas for a Lucky Leprechaun box, here are a few suggestions:
Green Tea
Clover Seeds
Green Nail Polish
Irish-themed socks
Lucky Clover Plant
Irish-Themed mug
Green Sunglasses
Greenshot glasses
Irish-themed candle
Green office supplies
Green phone case
Green hair spray
Lucky Charms Cereal
St. Patrick's Day stickers
Green earbuds
Lucky Shamrock Temporary Tattoos
Gold coins
What are fun ways to gift this St. Patrick's Day gift idea?
There are countless ways you can present this lucky box of gifts! You may choose to surprise the recipient or give them a heads-up.
I prefer to leave gifts on the porch so they can find them when they open the front door.
Alternatively, this box of gifts can make for a delightful party prize! The possibilities for gifting and using this box are endless.
Can I add other things to this lucky leprechaun gift box?
Yes, of course. While I give you a printable of great gift ideas, you can always add more or less – depending on what you want.
Not all of these gift ideas will work for everyone, but they'll work for most!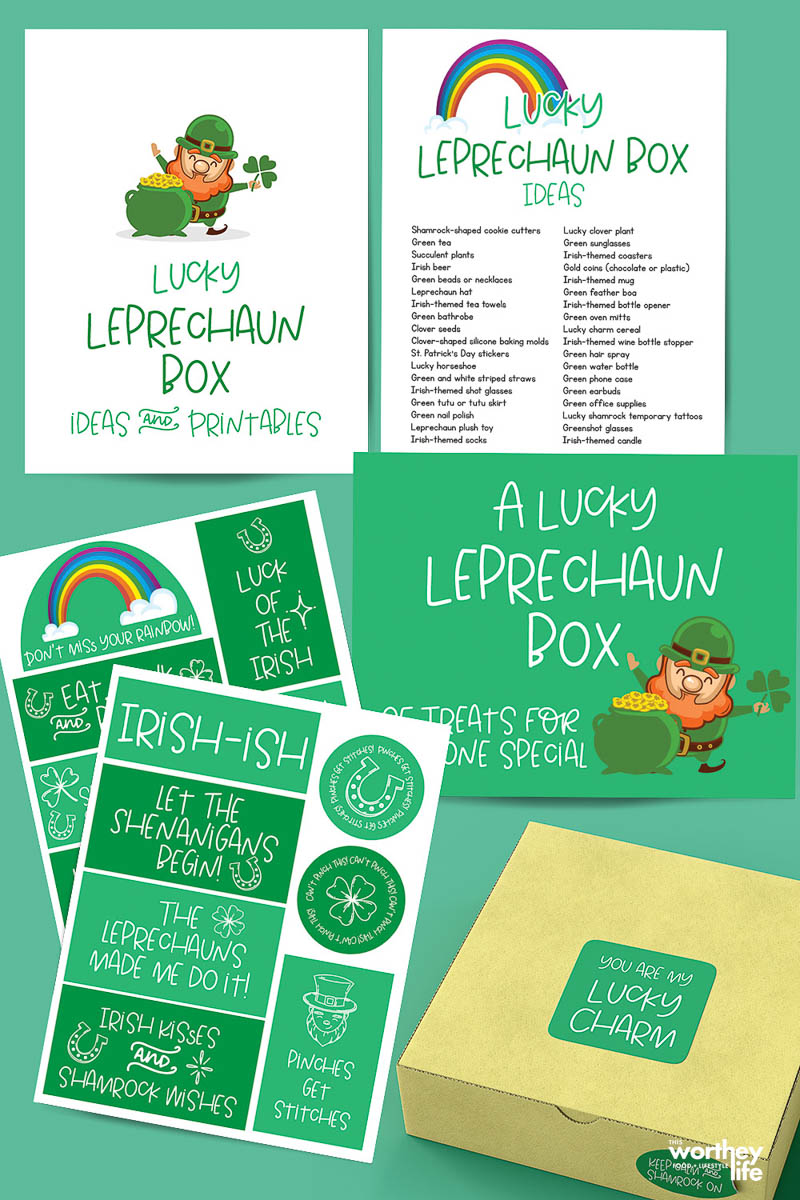 Can I use this Lucky Leprechaun Box Printable over and over again?
Absolutely. The best part about having printables like this that are free to use is that you can print them and then reuse them again. That means that more than one person can be gifted this super fun and unique gift idea.
Since so many different printables come with this one package, it makes it super simple to spread that lucky leprechaun cheer!
Don't forget to get your printable below!
All you need to do is print the printable, grab the goods, and start making the box!
More Fun St. Patrick's Day Activities