This Melted Crayons Christmas Ornament is an easy DIY ornament idea. Not only does it create a colorful ornament, but it's a great way to recycle by using up those broken and leftover crayons.
Make sure to check out my Christmas Tree Wine Cork Ornaments for even more homemade ornament fun. Holiday crafting time is the best crafting time.

DIY Christmas Idea- Melted Crayon Christmas Ornament
When it comes to decorating the tree, I'm all for fun and bright holiday ornaments. This is why using crayon shavings or broken crayons is a genius idea!
Since you can add a ton of different colors, this is practical and simple to create. And if you have kids in the house, you more than likely have a ton of broken crayons that you can use easily to make this craft. If not, a box of crayons can be purchased for under $1.00.
All you need to do is gather up the list of simple supplies listed below to get started.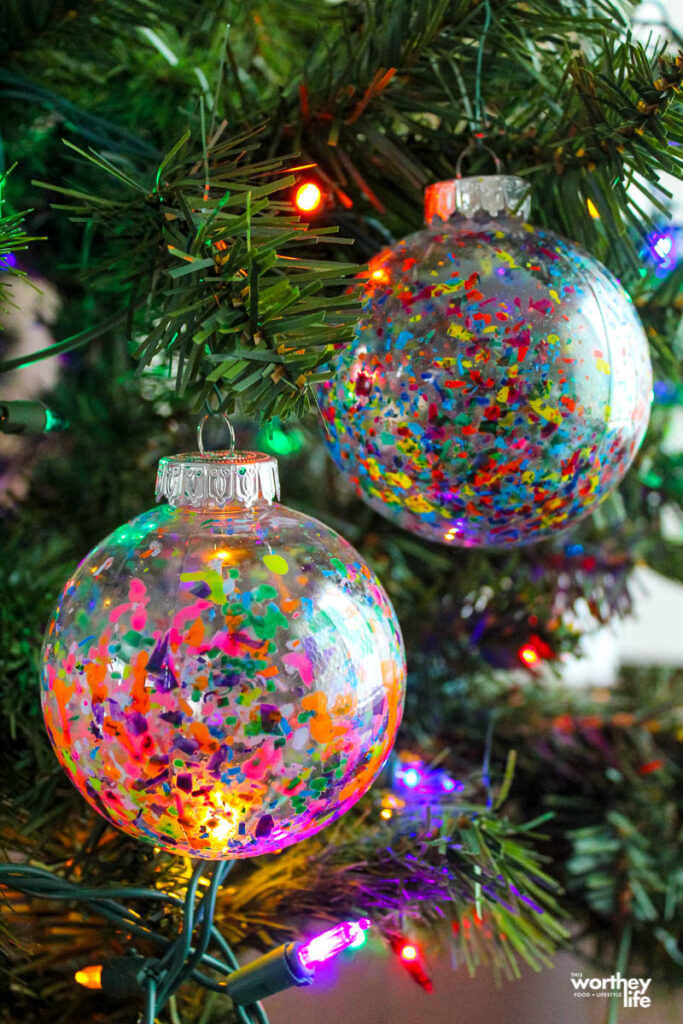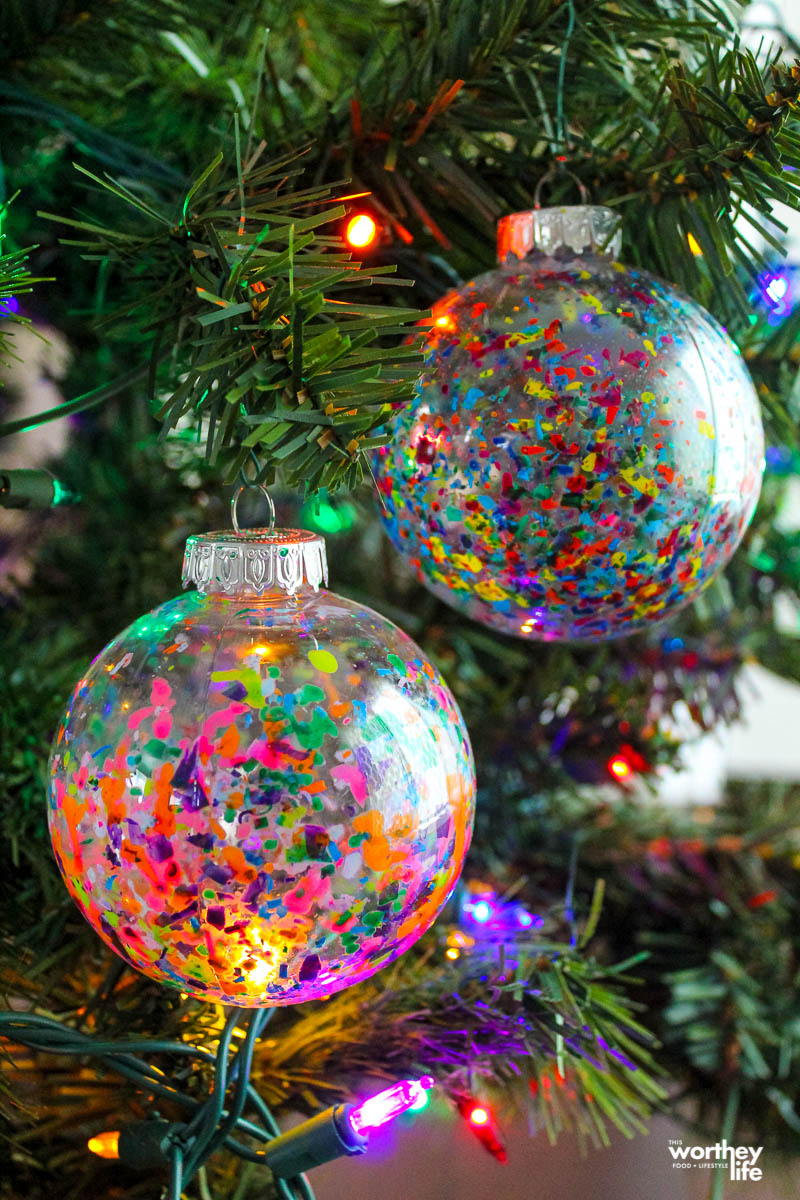 Supplies Needed To Make This Melted Crayon Christmas Ornament
Old crayons (labels removed)
Sheet of paper
Vegetable peeler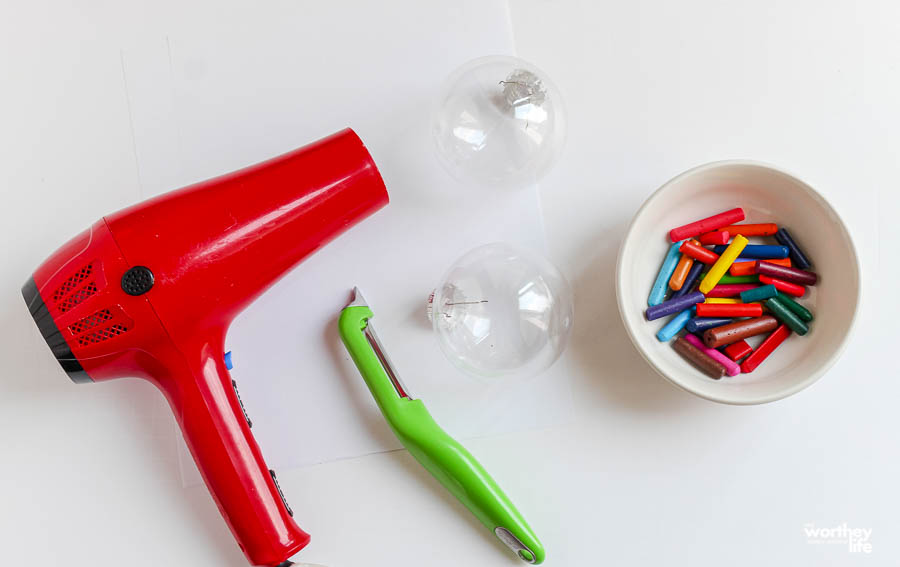 How To Make DIY Crayon Ornaments:
Use the vegetable peeler to peel at least a half tablespoon of crayon shavings in your choice of colors over a sheet of paper.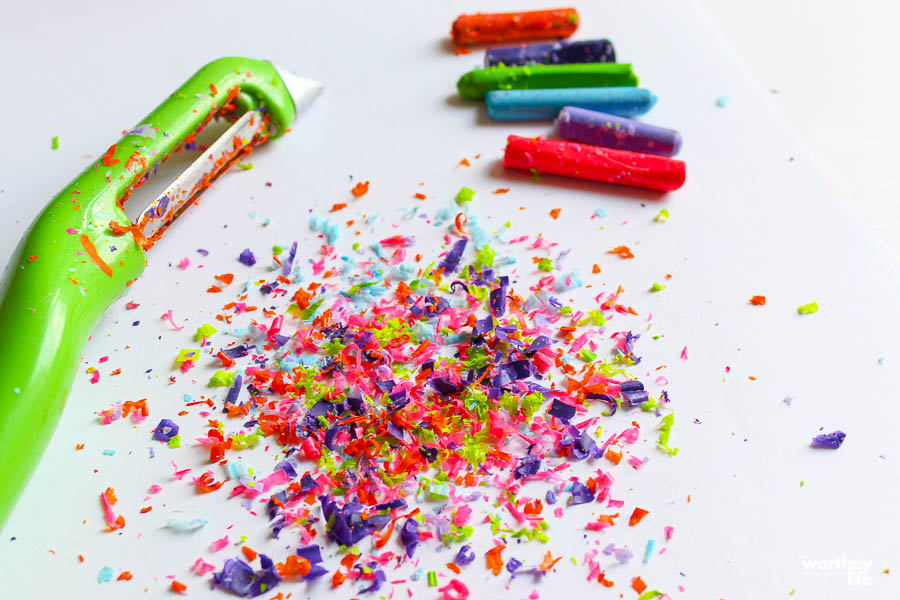 Remove the top of the plastic ornament. Roll up the outer edges of the paper and position it with a bottom corner going into the ornament – creating a paper funnel. Tap the paper a few times to get the wax shavings to fall into the ornament. Place the top back on the ornament.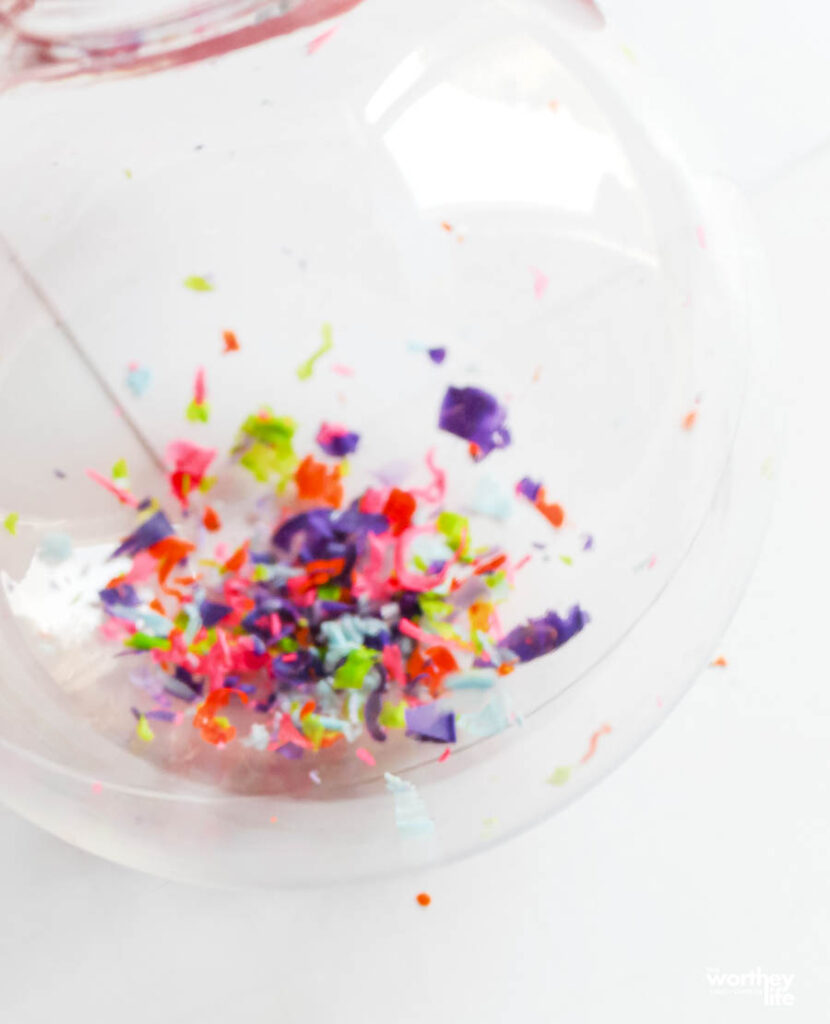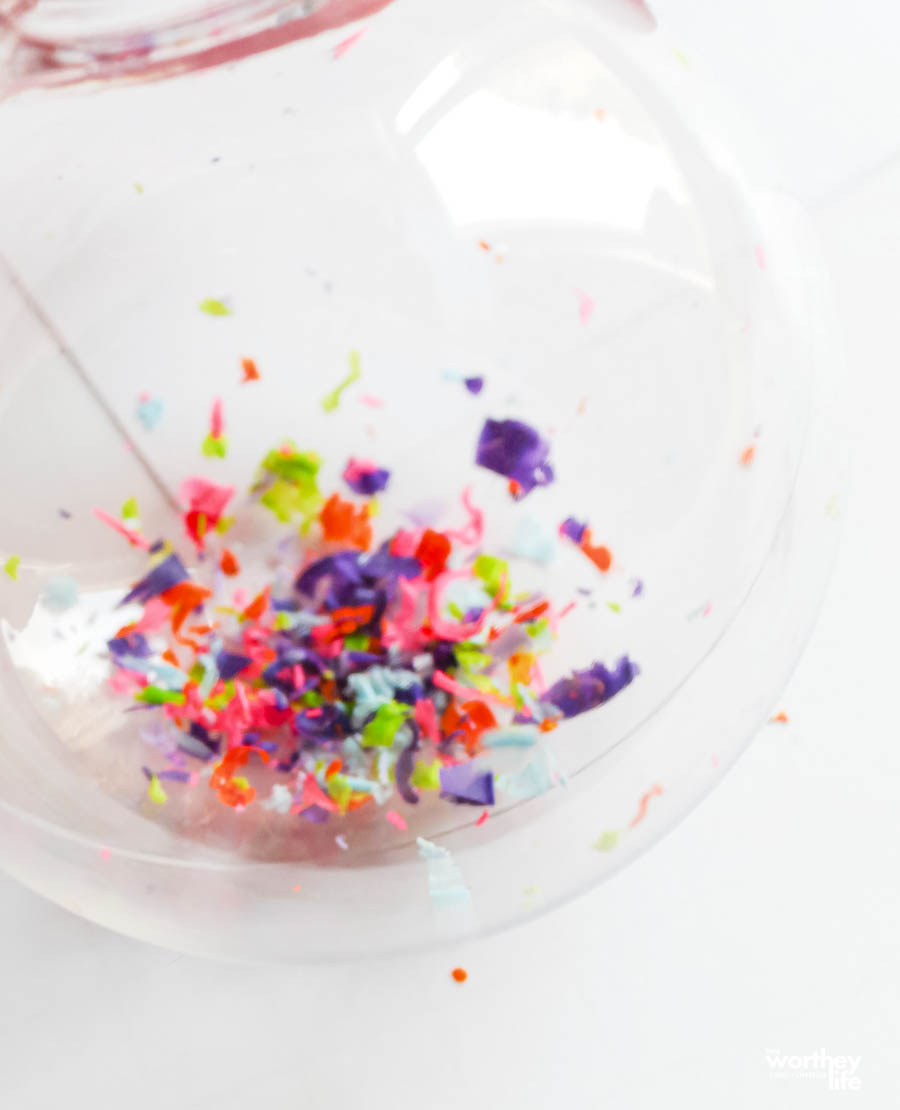 Use a hairdryer on the lowest setting to melt the wax shavings. Continue to turn the ornament as you blow-dry the outside, so the shavings evenly melt around the inside of the bulb.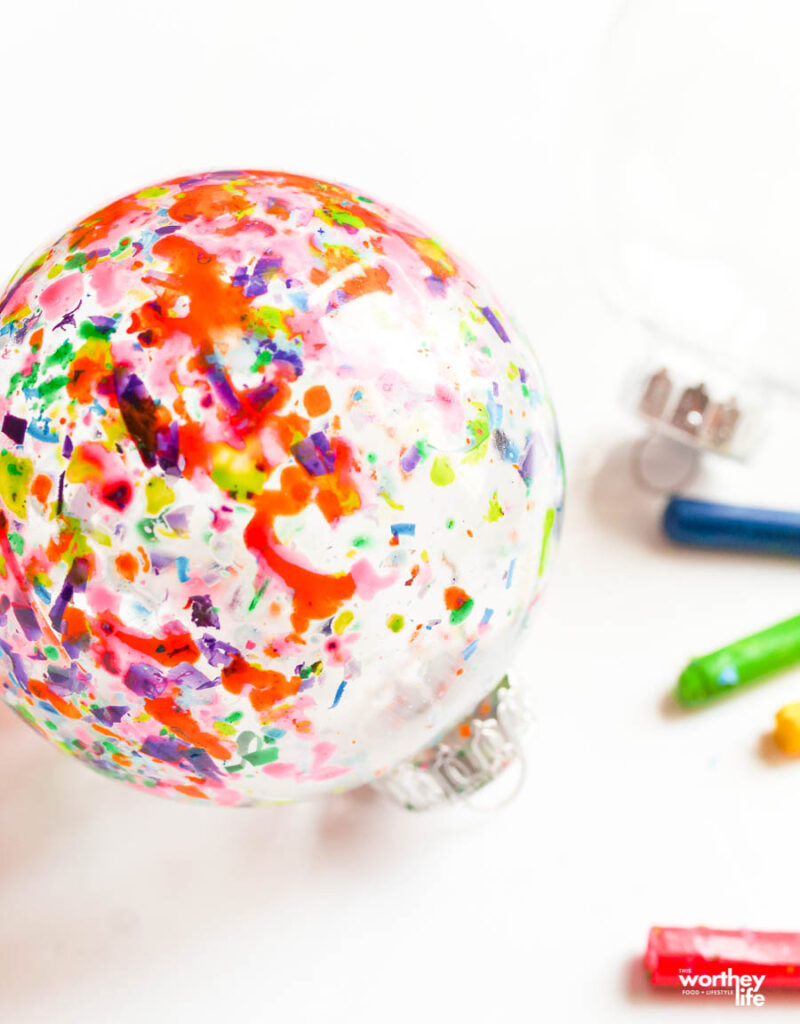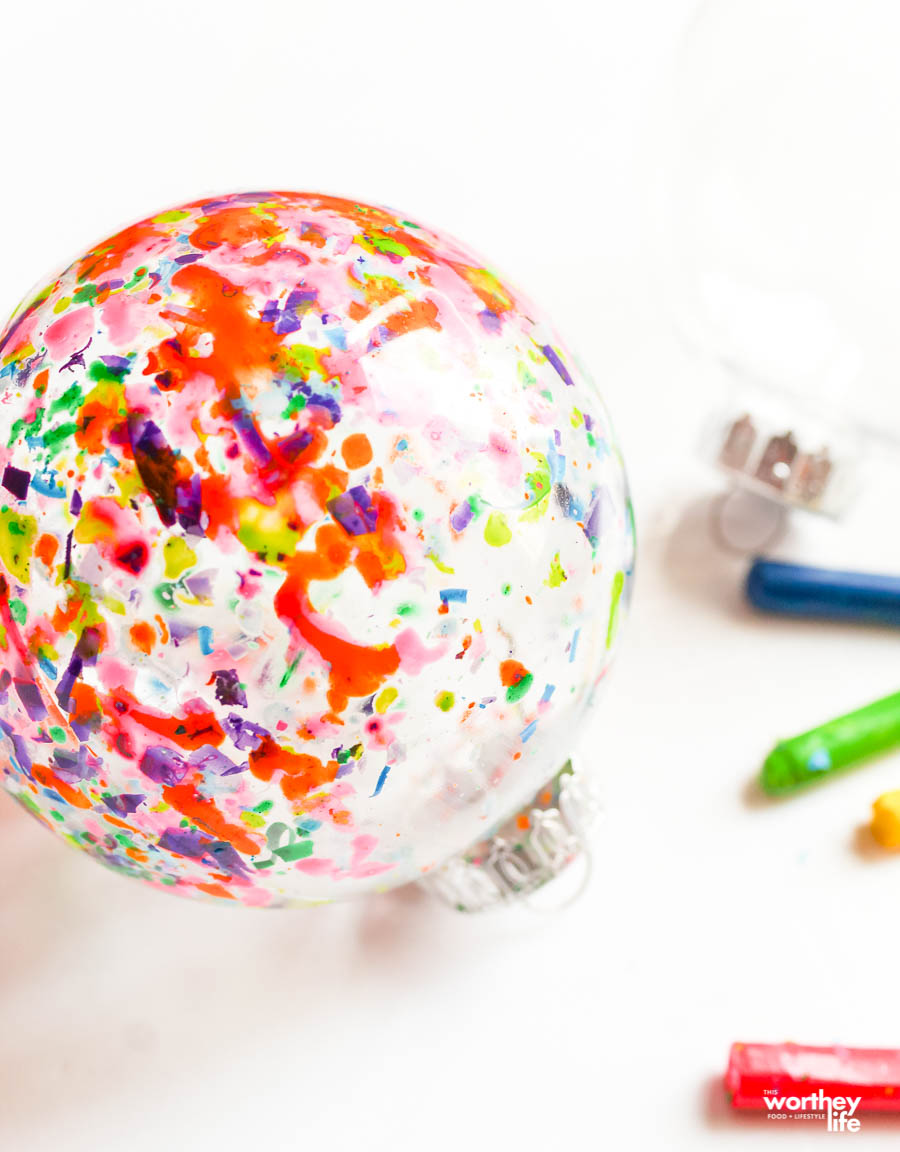 Add a ribbon or ornament hook to the top and hang it on your Christmas tree or give it as a beautiful handmade gift!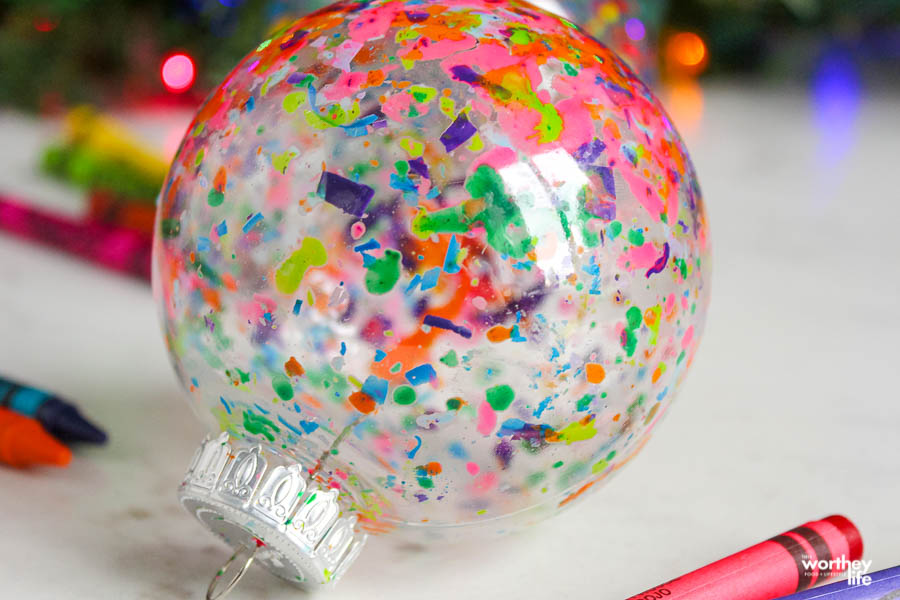 Tips For Making This Easy Melted Crayon Ornament
The good news is that this simple crayon holiday ornament isn't hard to do at all. If you don't happen to have a vegetable peeler to get the crayon shavings, you can carefully use a dull knife as well. (Don't use anything sharp as you don't want to hurt yourself!)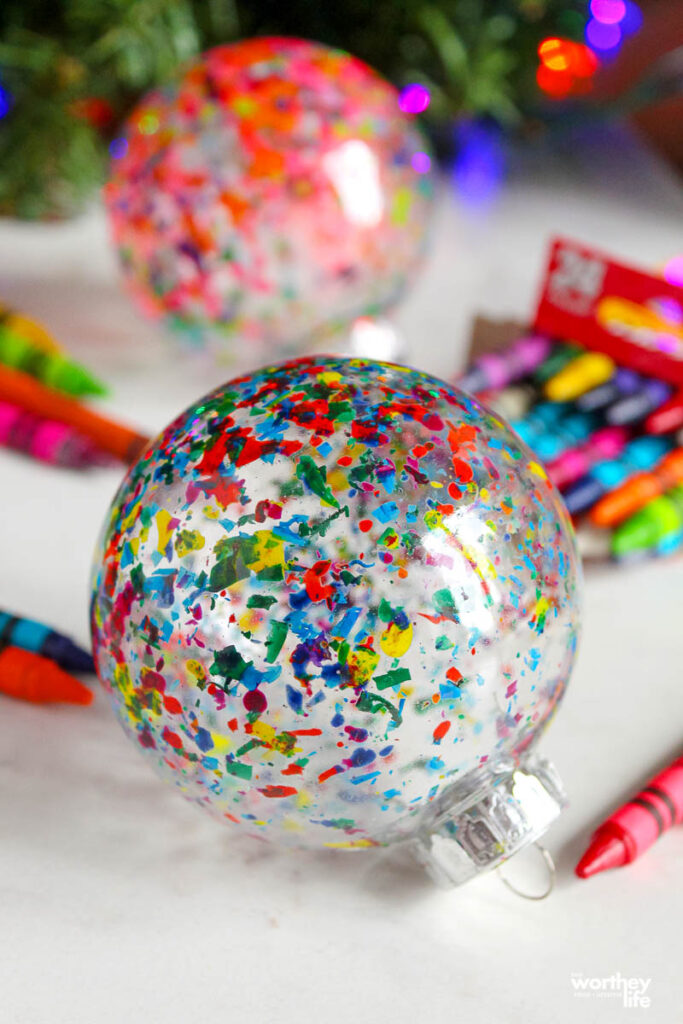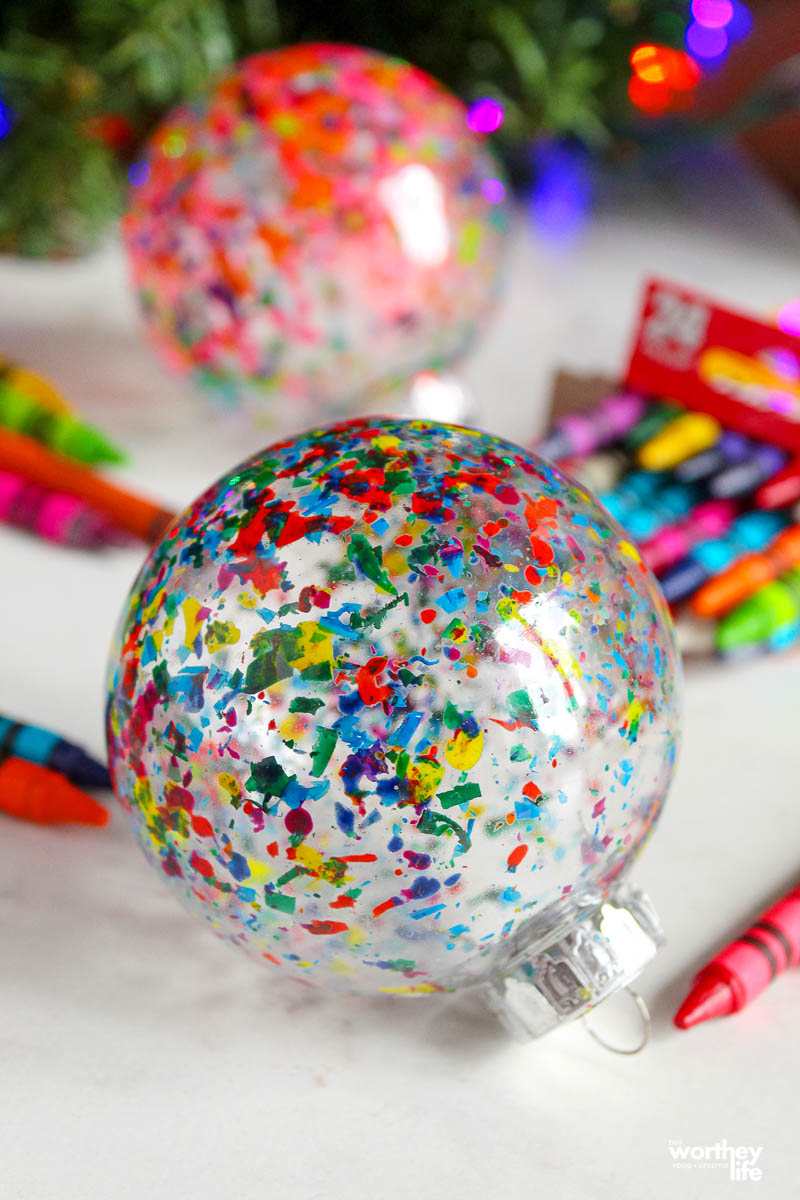 Once you get done with one of these ornaments, you're going both have a blast going with that momentum. It's a fast and simple holiday craft that kids and adults are going to love!
More Christmas Fun Ideas