Love grazing boards? We're sharing 30+ grazing boards for New Year's Eve.
These easy-to-make boards are perfect for celebrating, with several New Year-themed ideas.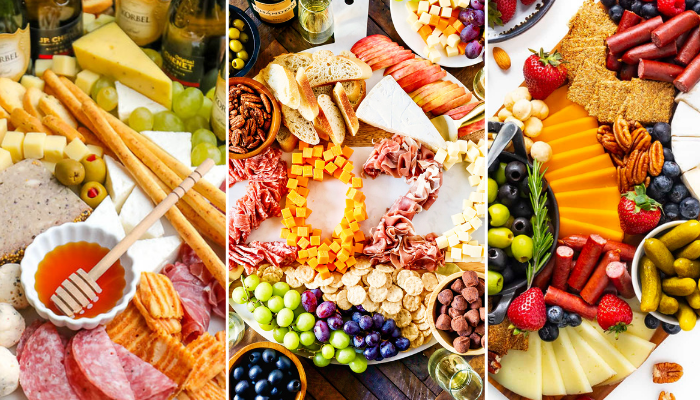 Grazing Board Ideas for New Year's Eve
New Year's Eve is a special celebration of toasting the year gone by while looking forward and welcoming the new year in!
What better way than to spend it with family and friends while enjoying delicious food and drinks?!
And, you know me! I LOVE grazing boards as they are so easy to put together.
They look fabulous AND appetizing but most importantly, they make entertaining easy!
Let's take a look at some of our very favorites!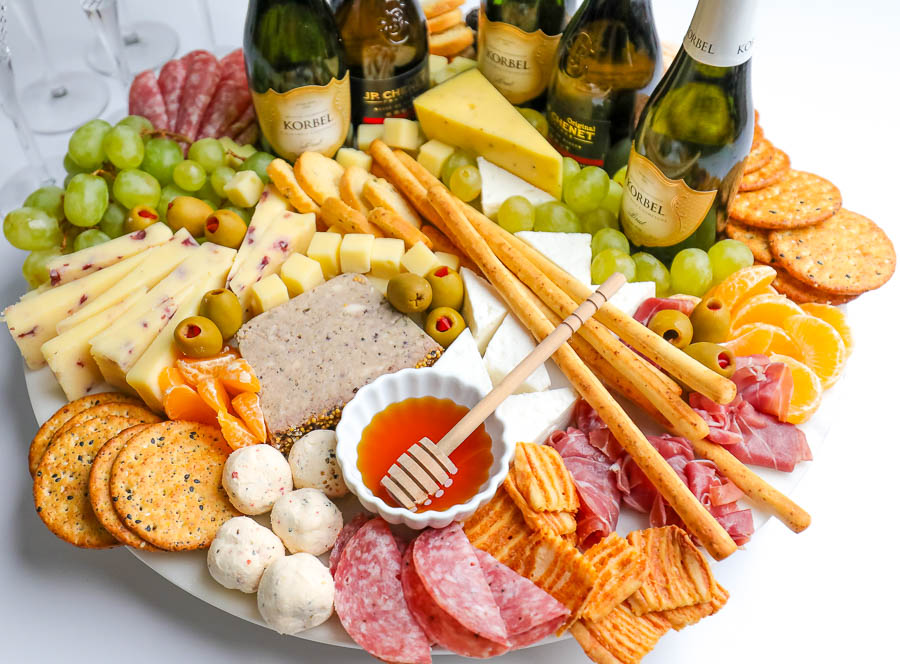 For New Year's Eve, you simply have to serve an amazing Champagne Charcuterie Board!
While this fun charcuterie board is great for any type of celebration, it simply screams HAPPY NEW YEAR!
This mouth-watering board features delights such as meats, cheeses, crackers, olives, fruits, etc. AND, of course, champagne!
There is a multitude of delicious ways to put it together simply by mixing and matching your favorite bite-size appetizers.
I know I keep mentioning our fun Taquitos & Mini Tacos Grazing Board but it is THAT irresistible!
This fun grazing platter is so easy to make and is loaded with a variety of mouth-watering delights!
From tasty José Olé taquitos, mini tacos, and rolled tacos to salsa, sour cream avocado crema (recipe included in post) and on to fresh cilantro, jalapeno peppers, limes, and onions – oh, my YUM!
It's the perfect grazing board that will be a sure hit at your New Year Eve celebration!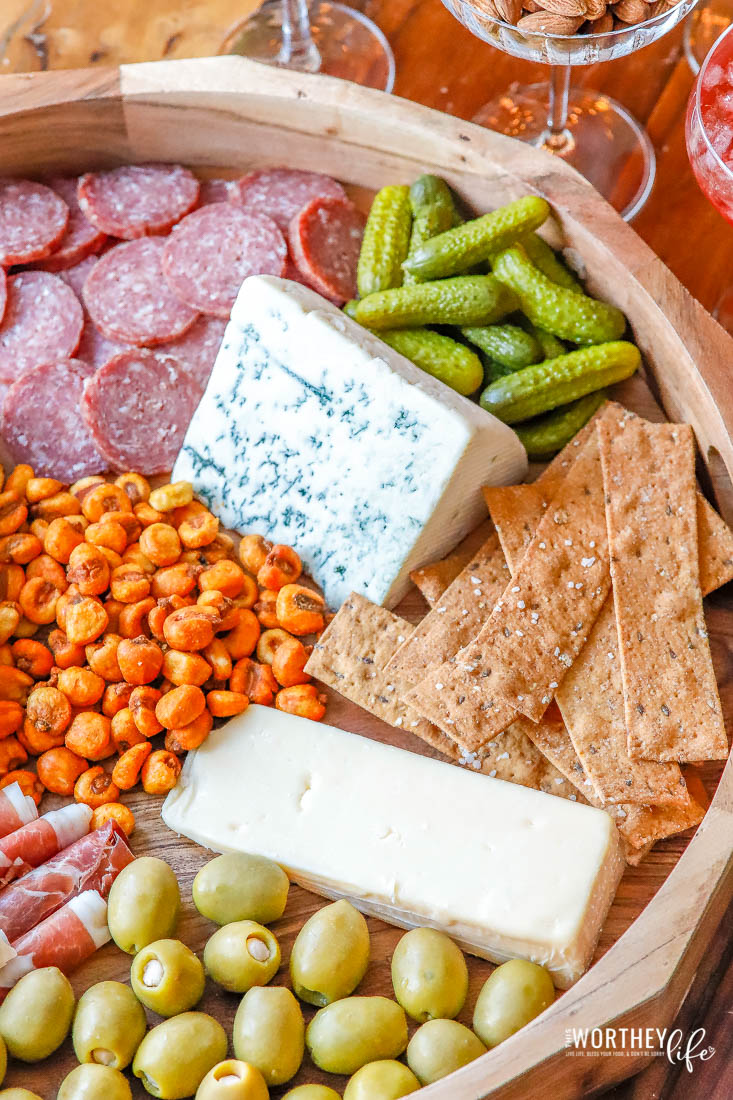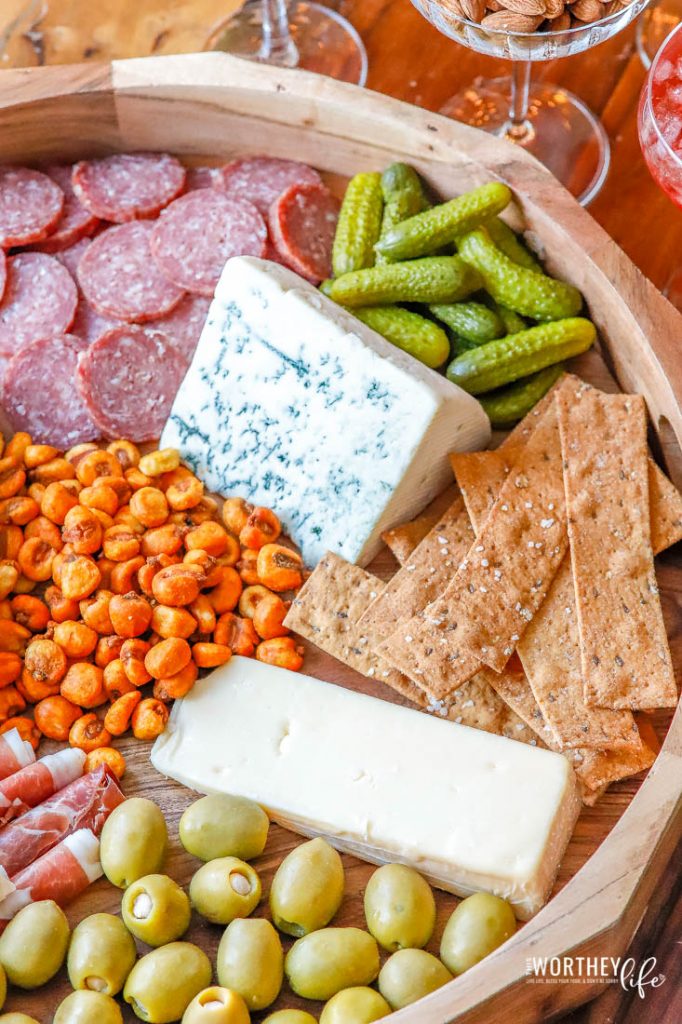 This large charcuterie board is big enough to serve a crowd- great for holiday parties, award watch parties, and game day!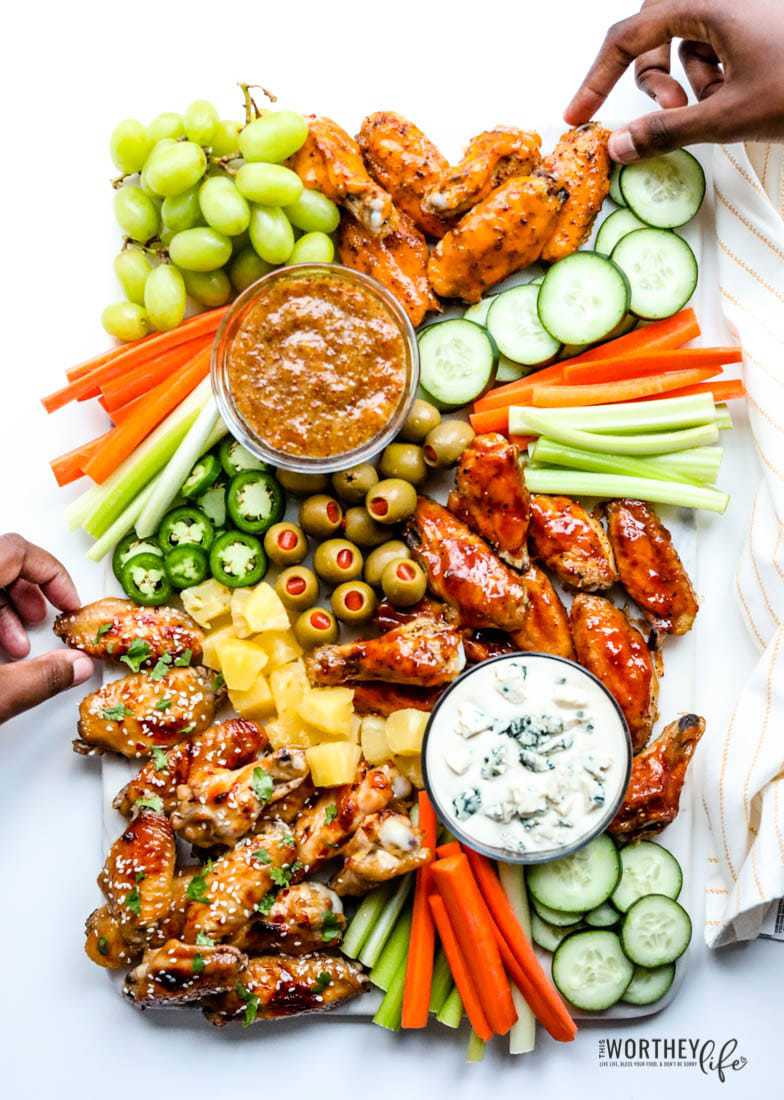 Our Game Day Chicken Wings Grazing Board is a versatile board that is perfect for a New Year's Eve celebration!
Of course, you will need yummy chicken wings and a couple of varieties of dips but don't forget other yummy finger foods.
Our family loves to add sliced cucumbers, jalapenos, stuffed olives, pineapple chunks, and juicy grapes.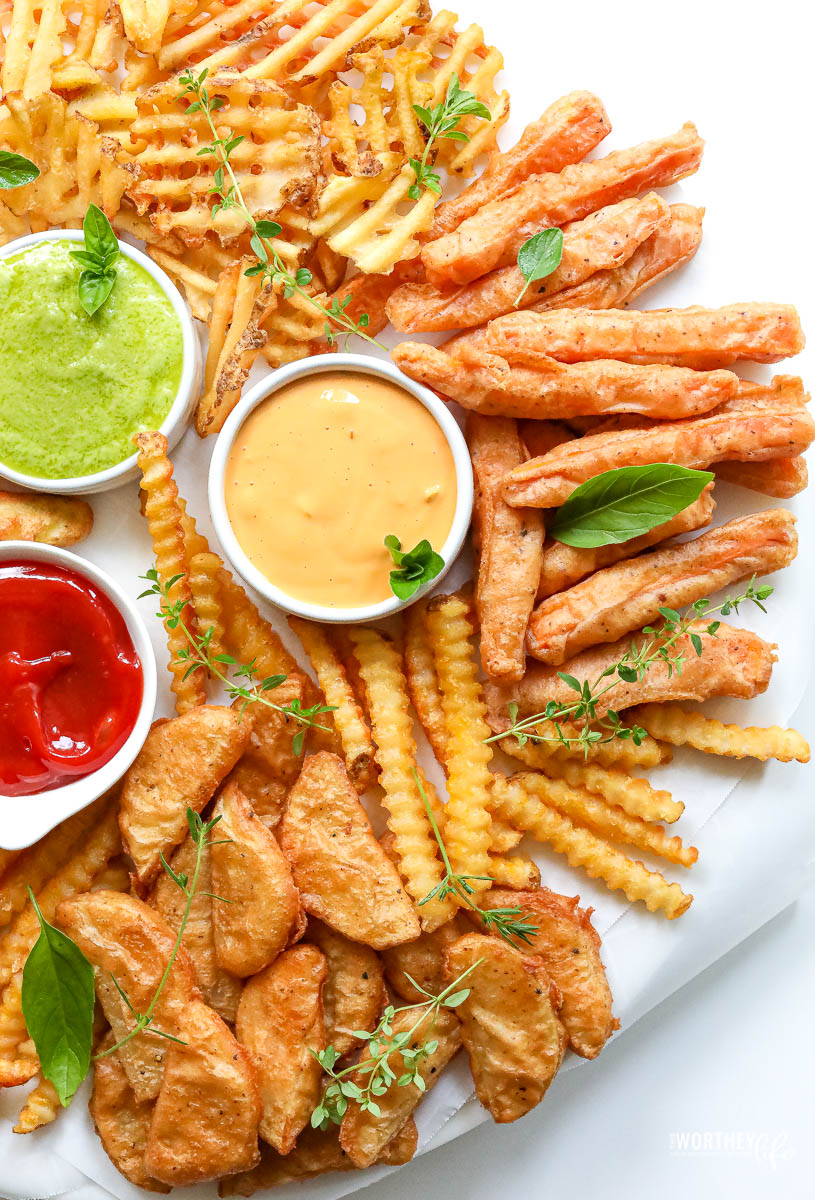 Our fun French Fries Board is another favorite I can't seem to stop talking about!
EVERYONE from adults to kids love french fries making this board a sure-fire hit!
It is oh so easy put together.
We like using a variety of french fries to make it more interesting. Then, simply add a few dips, and there you go! Fun eating right there!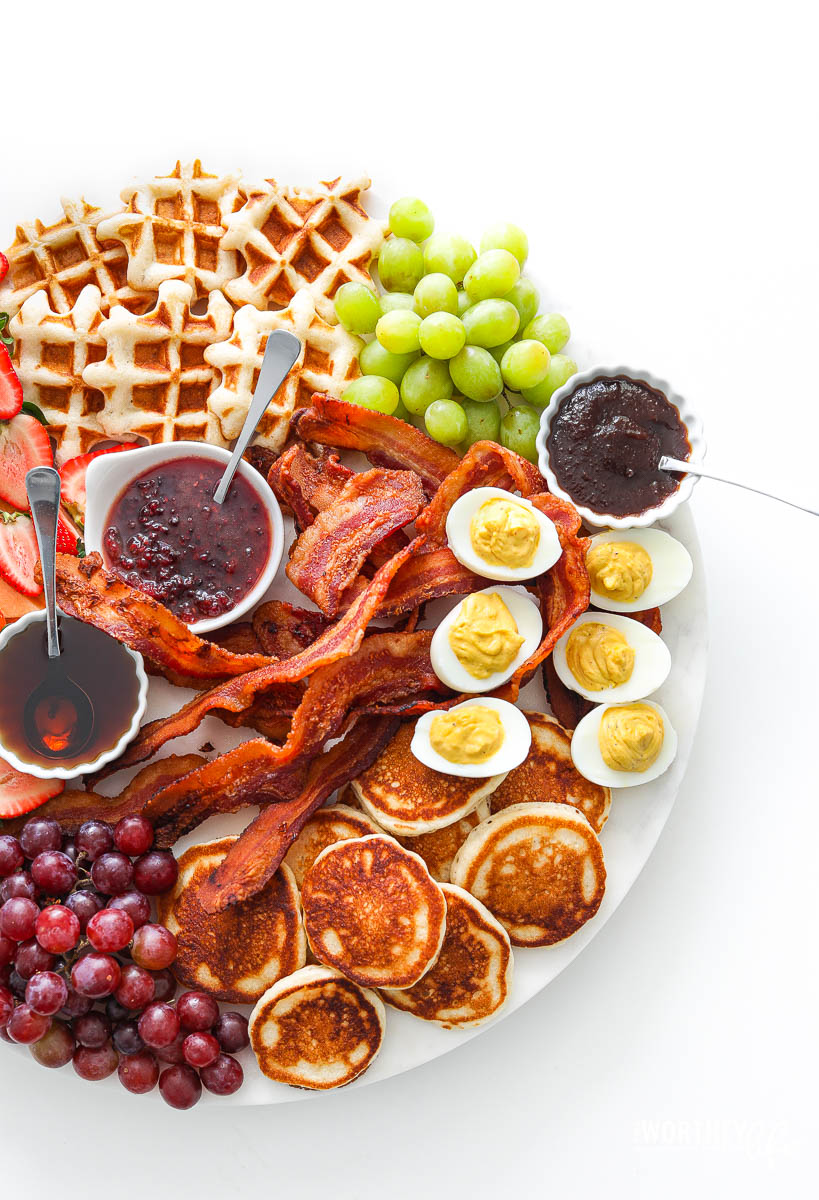 Did you have guests that stayed over after the night's celebration? Don't panic! Our easy Breakfast Grazing Board is just what you need!
This impressive and hunger-satisfying board is loaded with delicious breakfast favorites like pancakes, waffles, deviled eggs, fruits, and of course, bacon! Got to have the bacon!
It will be just what everyone needs to start the new year off on the right foot!
Keep reading below for more delicious New Year's Eve Grazing Boards!
Grazing Boards for New Year Eve's
Find more grazing board ideas below:
30+ Delicious Grazing Board Ideas
Hot Cocoa Boards Are The New Charcuterie Boards