These delicious Grazing Board ideas will be a hit whether you are having a cozy family night in to watch Christmas movies or entertaining guests.
The grazing board ideas in this collection are easy to make and LOADED with deliciousness!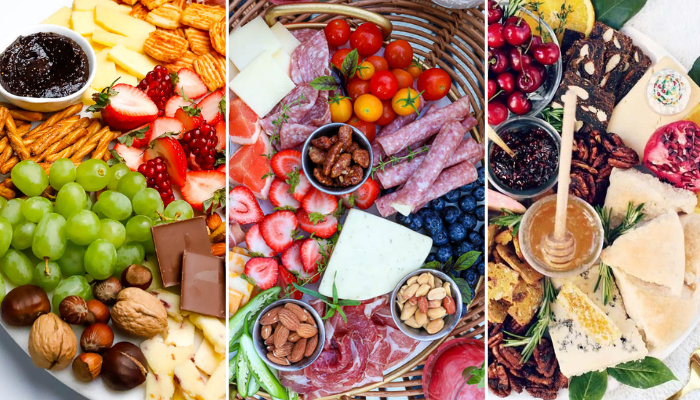 Grazing Board Ideas
The great thing about grazing boards is that they are 100% customizable. This means that you can load them up however you want.
You can do fun hot chocolate boards and tasty snack boards for the kids. They can be savory or sweet, or even a combination of both. On the other hand, perhaps you want a savory meat and cheese board for entertaining guests.
You see where I am going here, right? The sky is the limit on grazing boards, making entertaining a breeze!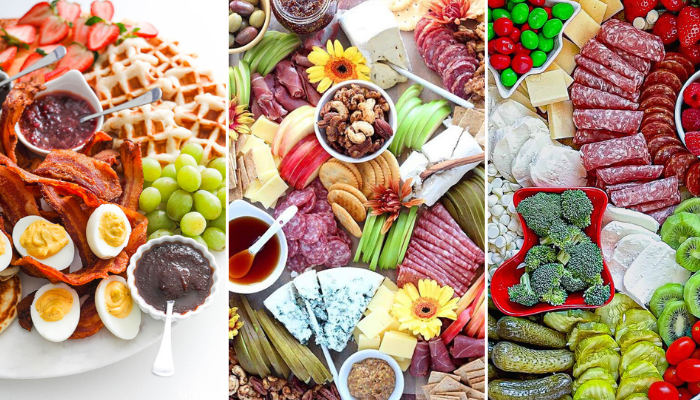 Food Grazing Boards are Perfect for Hosting
In our home, we have a few favorite boards we create repeatedly. We also come up with new themes all the time as occasions arise.
Simply put, they are so much fun AND easy to make, making them perfect for hosting.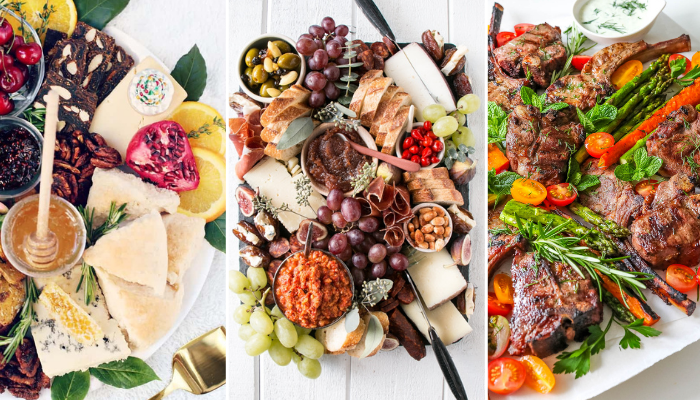 Let's look at a few of our favorites, and then we will browse our ultimate list of grazing board ideas!
When it comes to a good food grazing platter, having one with all lamb is just smart! This would be a great idea to serve for a holiday dinner, small graduation party, dinner night idea, and more.
Our lamb platter board features some of the best lamb you'll find around, Aussie Lamb paired with grilled veggies.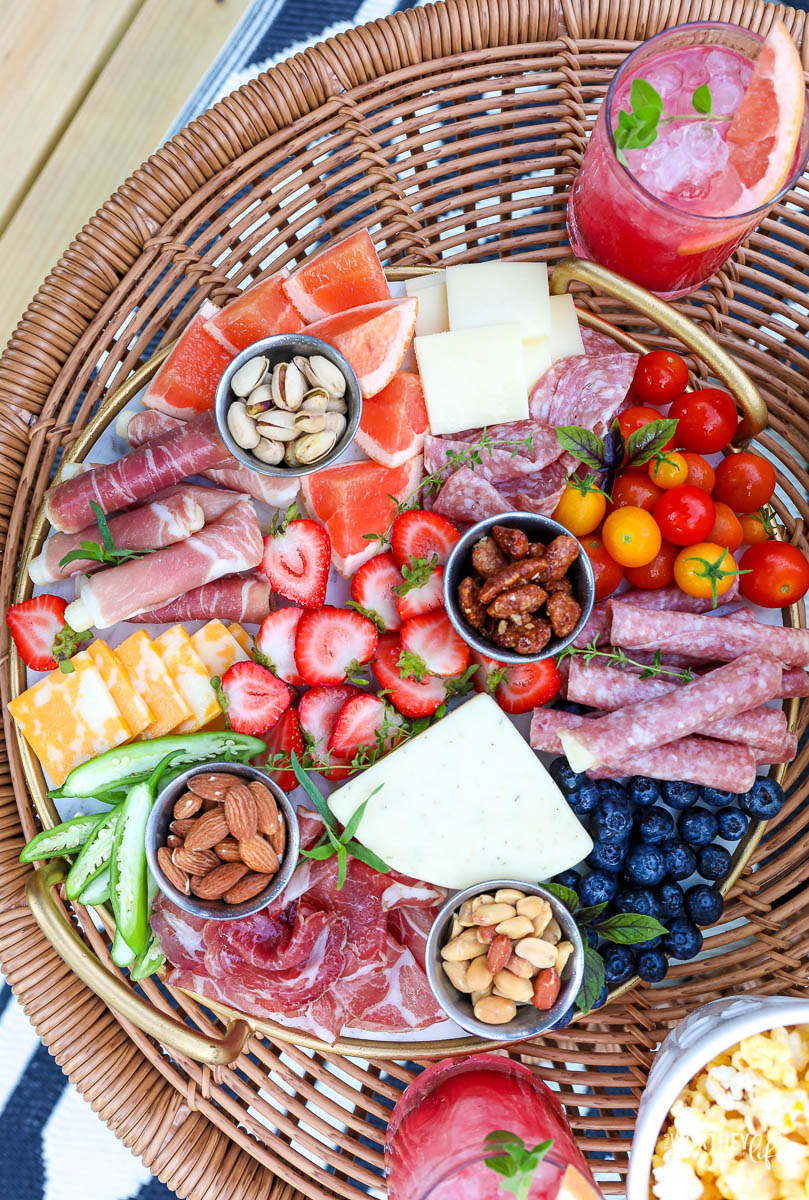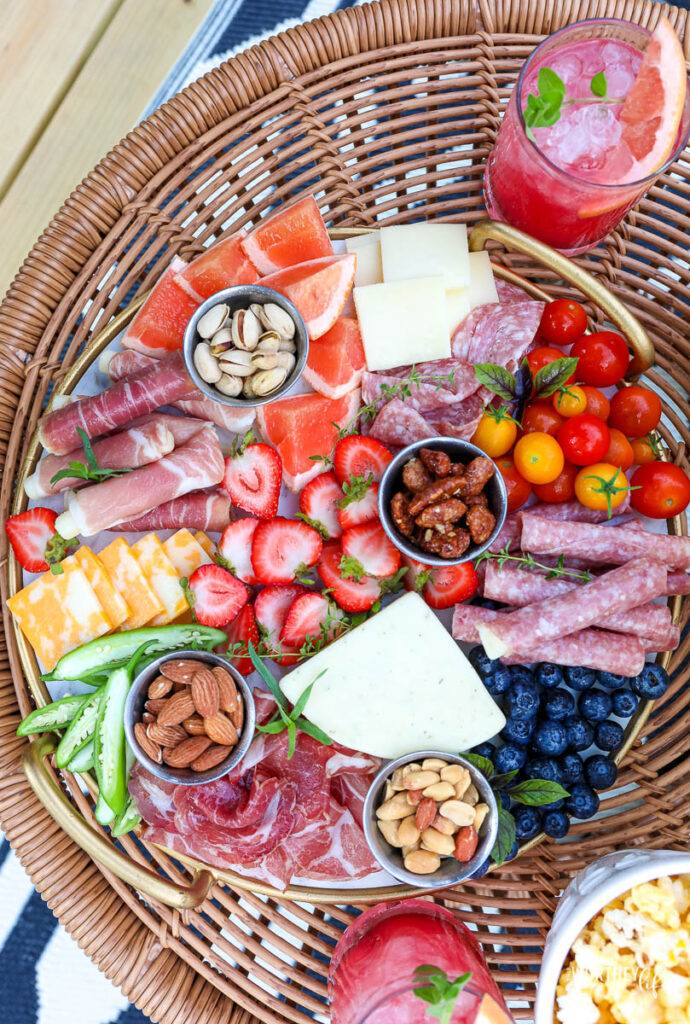 This summer charcuterie board is perfect for summer entertaining. It features a variety of fruits and products that are light and fresh.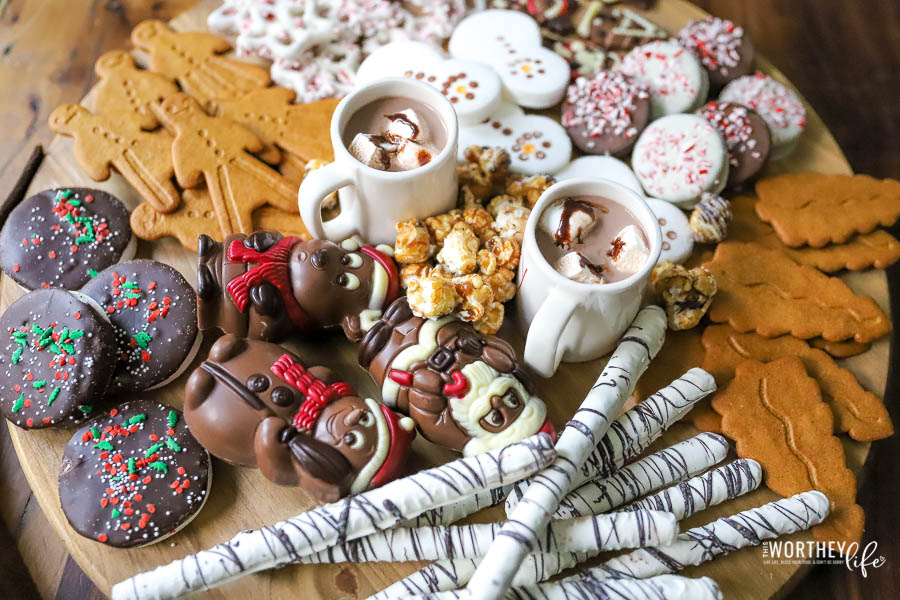 Oh, my goodness! You have to try our OH-SO-YUM Hot Chocolate Grazing Board!
This fun grazing board features steaming mugs of comforting hot chocolate topped with marshmallows and a drizzle of chocolate syrup.
There is also an offering of an array of delicious toppings to take your cup of hot cholate to the next deliciousness level! Get in my belly!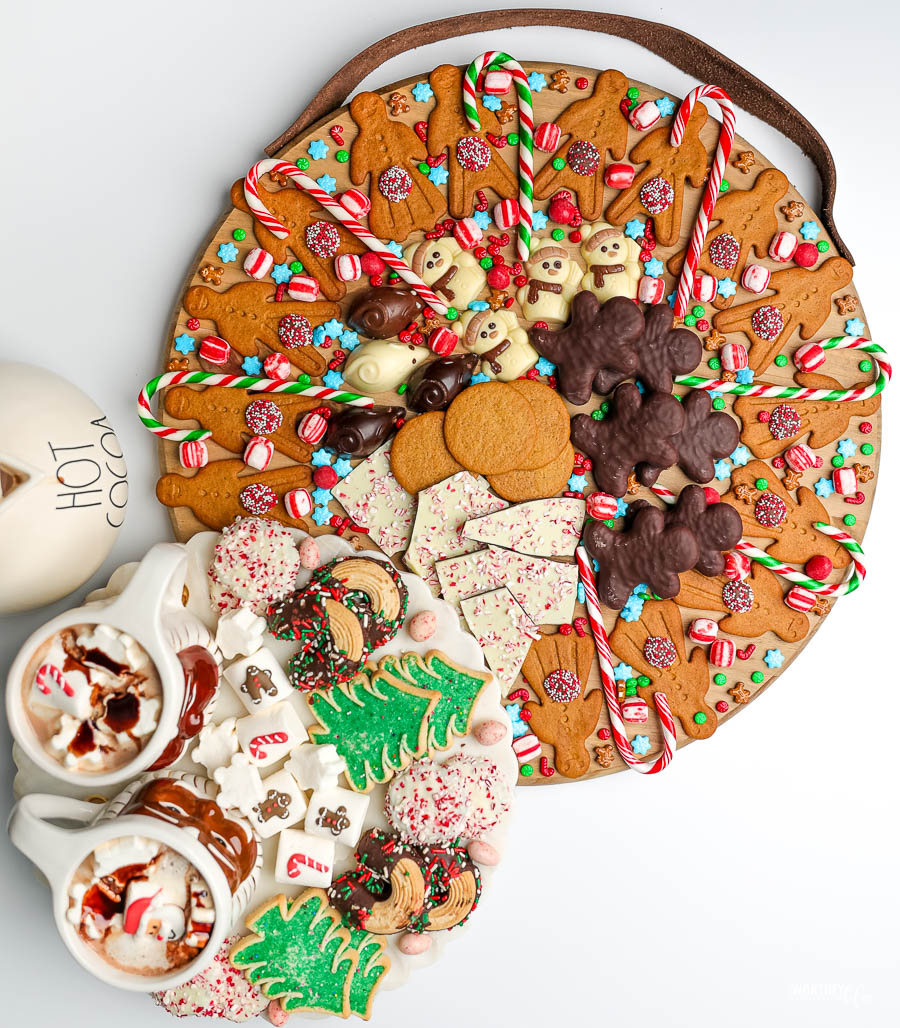 We are taking our Hot Chocolate board to a new level with the addition of gingerbread! This Gingerbread Hot Chocolate Board is perfect for sharing with family and friends!
Our Gingerbread board features lots of gingerbread, candy canes, festive-shaped chocolates, and other sweet doodads. Of course, you can use whatever treats your family prefers.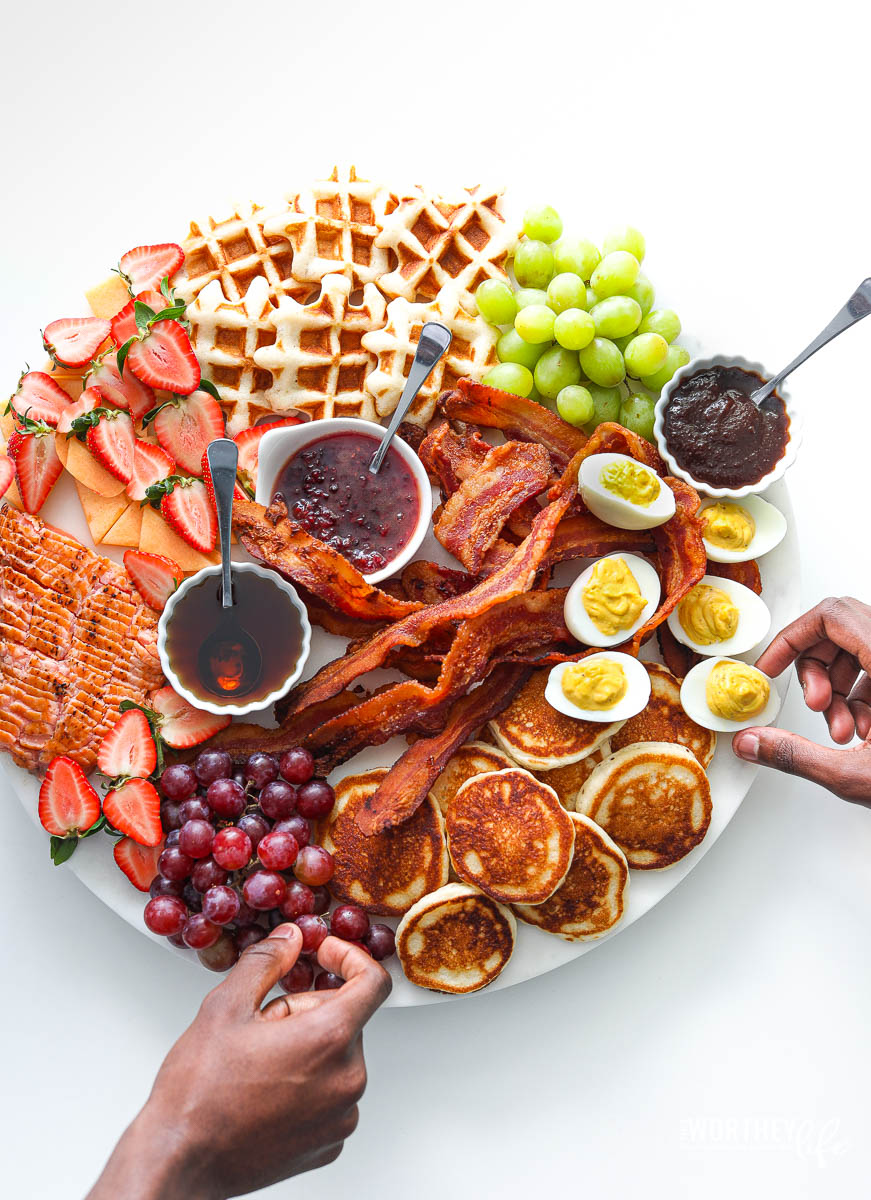 This delicious Breakfast Grazing Board is the ultimate way to start your day!
We all know breakfast is the most important meal of the day but who says it must be boring?!
This fun AND yummy Breakfast Grazing Board is loaded with a lot of breakfast deliciousness such as pancakes, waffles, deviled eggs, and more!
Breakfast grazing boards are easy to make, fun, and 100% customizable according to your family's favorite foods.
This tasty board may also encourage those non-breakfast eaters to try out a few bites 🙂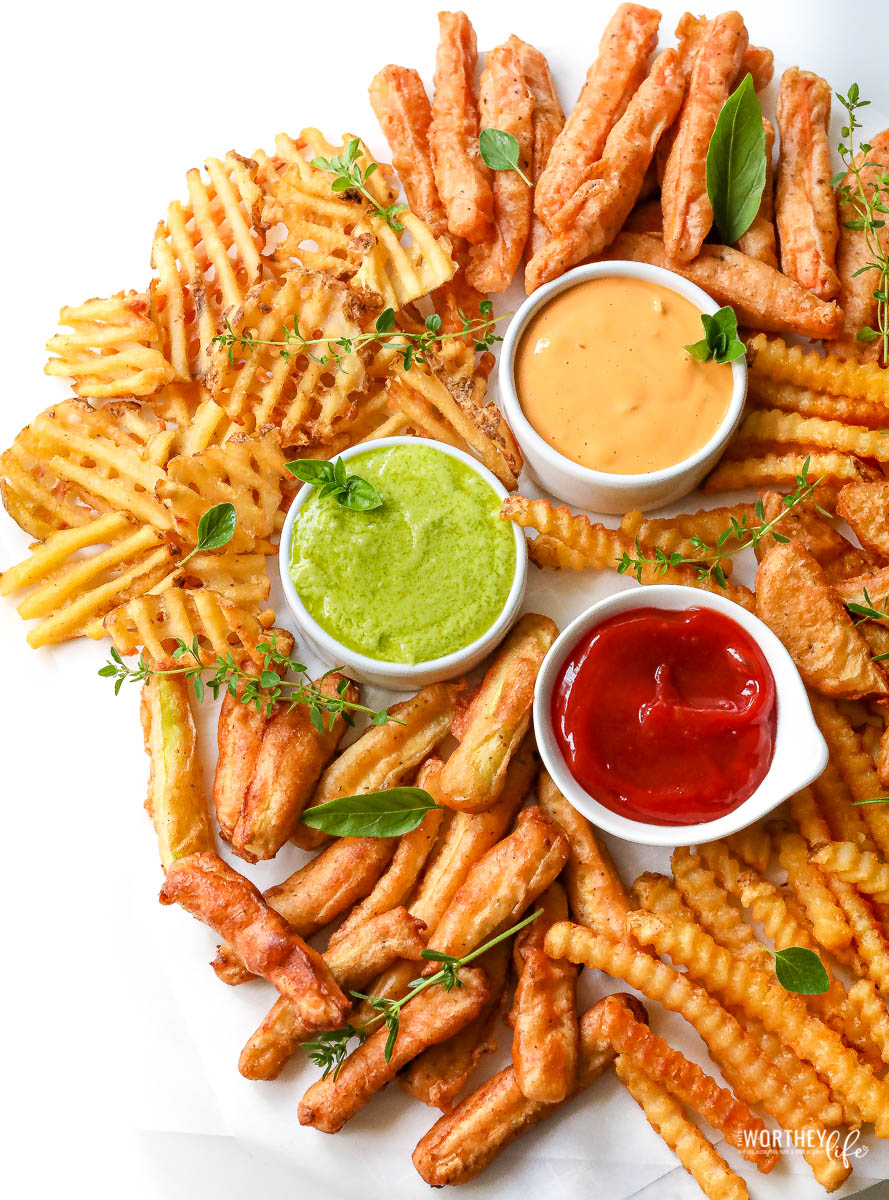 Are you hosting a get-together for the kids?
Why not try our fun French Fries Board? I mean, why not? Everyone loves french fries.
Kids and teenagers will go wild for this French Fries Grazing Board!
This fun grazing board is also perfect for afternoon snack time, football games, family gatherings, and any other time you need a fun grazing board.
Be sure and include an assortment of dips, and then let the fun begin!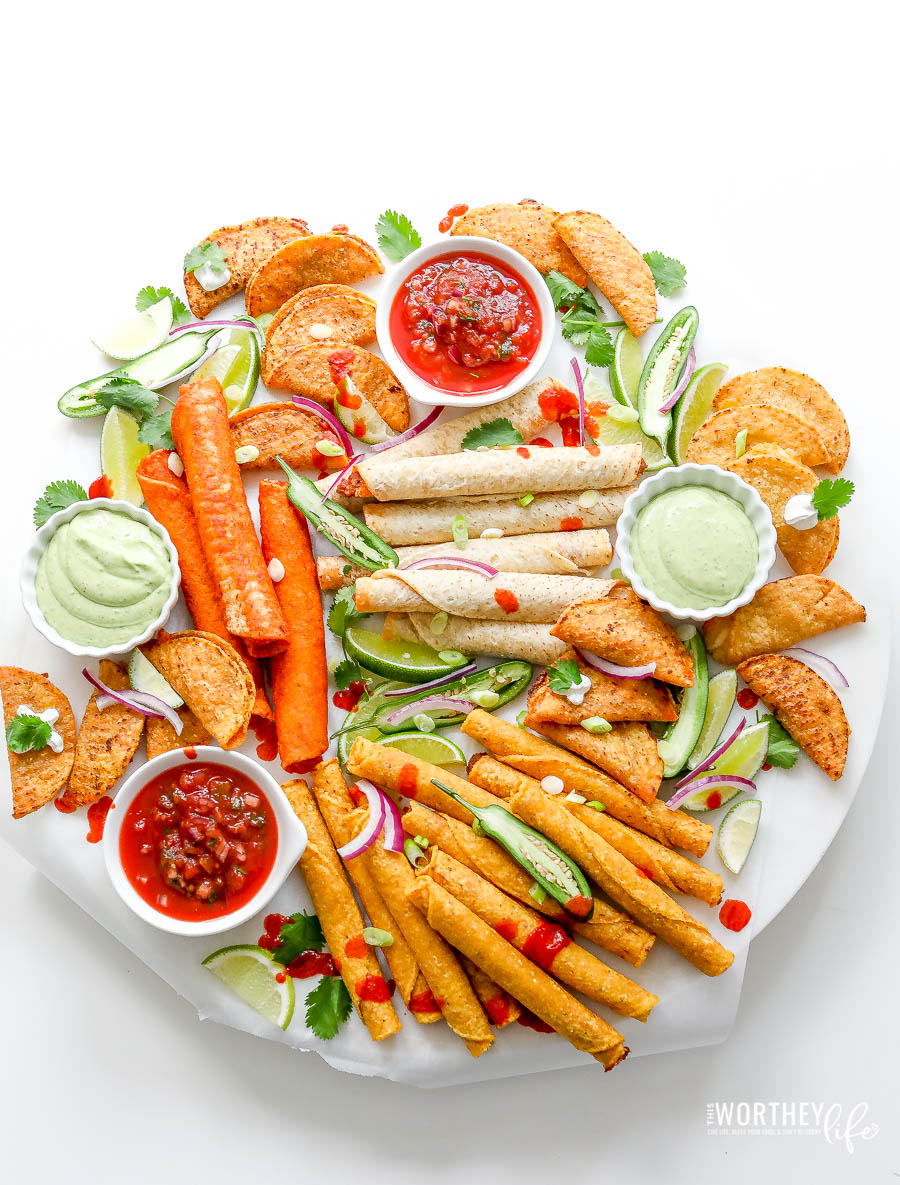 Sticking with our fun snack theme for the kids (and adults), you have to see this fun Taquitos & Mini Tacos Grazing Board.
This easy-to-make grazing board features frozen Taquitos, Mini Tacos & Rolled Tacos.
We included salsa, Sour Cream, Avocado Crema (recipe included in our post), Fresh Cilantro, Serrano or Jalapeño Peppers, Limes, Green Onion, and Red Onions.
You may think the fresh ingredients we included seem a little odd with this type of food, but not really.
There's nothing like making a grazing board pop with lots of fresh ingredients. The fresh ingredients also add bright flavor notes that tantalize the taste buds.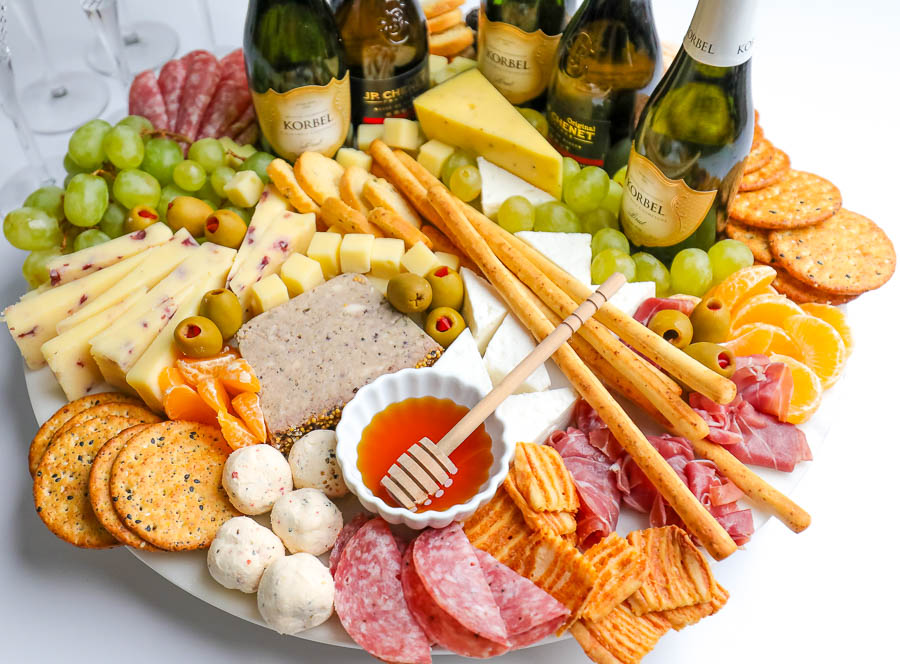 We have to mention our amazing Champagne Charcuterie Board!
It is a go-to for celebrating the beginning of the new year but can also work well with other holidays and special occasions such as adult birthday parties, bridal showers, and watching award shows.
Champagne, meats, and cheeses make this grazing board stand out as a winning combination!
It is so much fun and flexible, as there are numerous delicious ways you can put them together.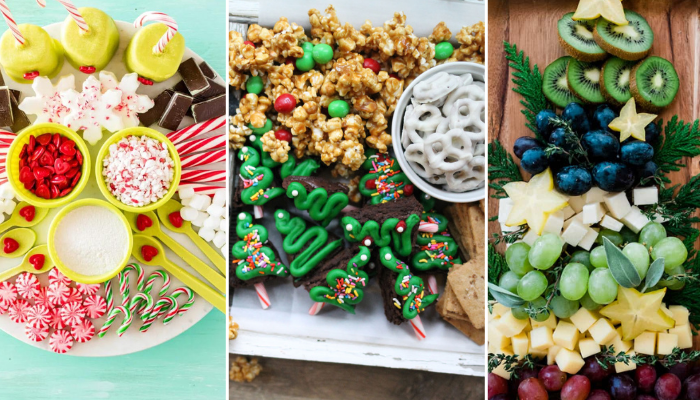 Keep reading below for more Delicious Grazing Board Ideas!