Just wait until you see these yummy NO-BAKE Christmas cookies!
They are so easy and yummy that you may never 'bake' another batch of cookies again!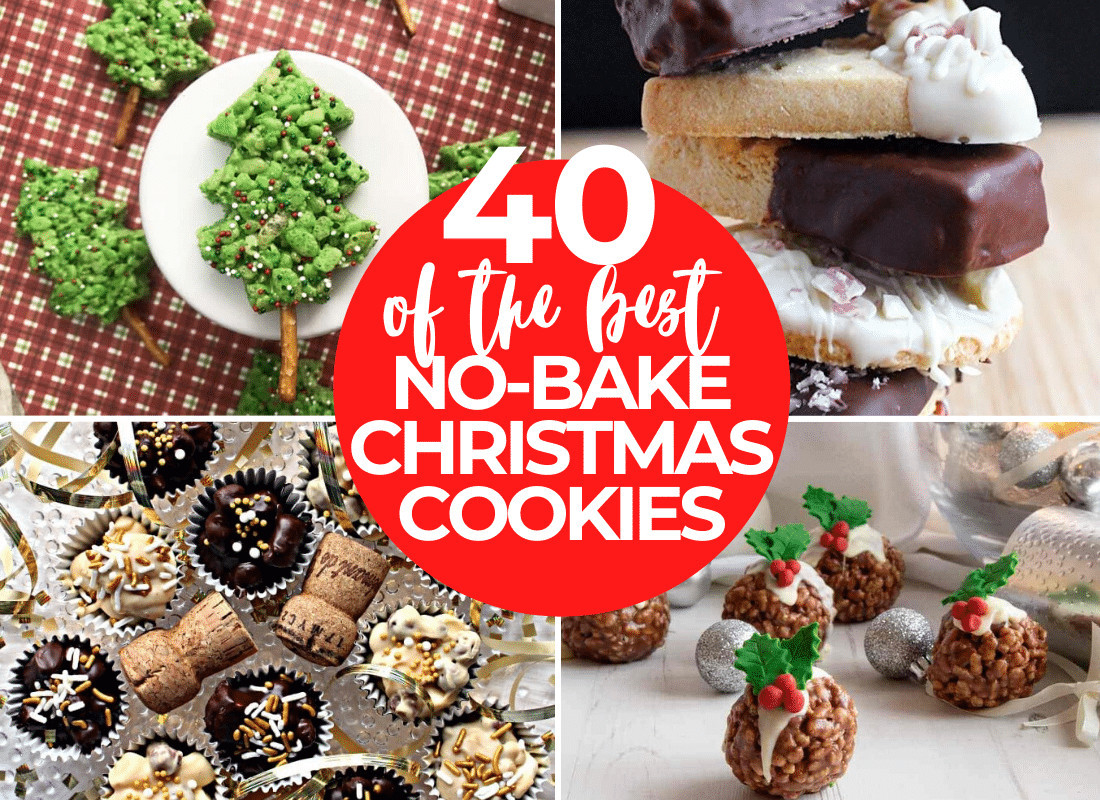 40+ of the Best No-Bake Christmas Cookies to Make
Christmas wouldn't be Christmas without loads of delectable Christmas cookies!
It is the one time of year that we bake fun cookies not only for the family but for our kid's school parties, office parties, and even for gift tins for friends and family.
But who says cookies need to be baked to be delicious? Seriously! Just wait until you see these yummy NO-BAKED Christmas cookies!
Whether you want decorated cookies or just mouthwatering yummy ones, we have gathered the best of the best No-Bake Christmas Cookies! Browse through this list, and you will see what I mean.
And, since they are no-bake, what's to lose? You can have them whipped up in no time.
No-bake recipes truly are a time saver and give you more time to spend with your loved ones during the holidays instead of in the kitchen.
Keep reading below for more No-Bake Christmas Cookies!
Delicious No-Bake Christmas Cookies Recipes
These NO-BAKED Christmas cookies are so easy and yummy, you may never bake another batch of cookies again!

Pin for later: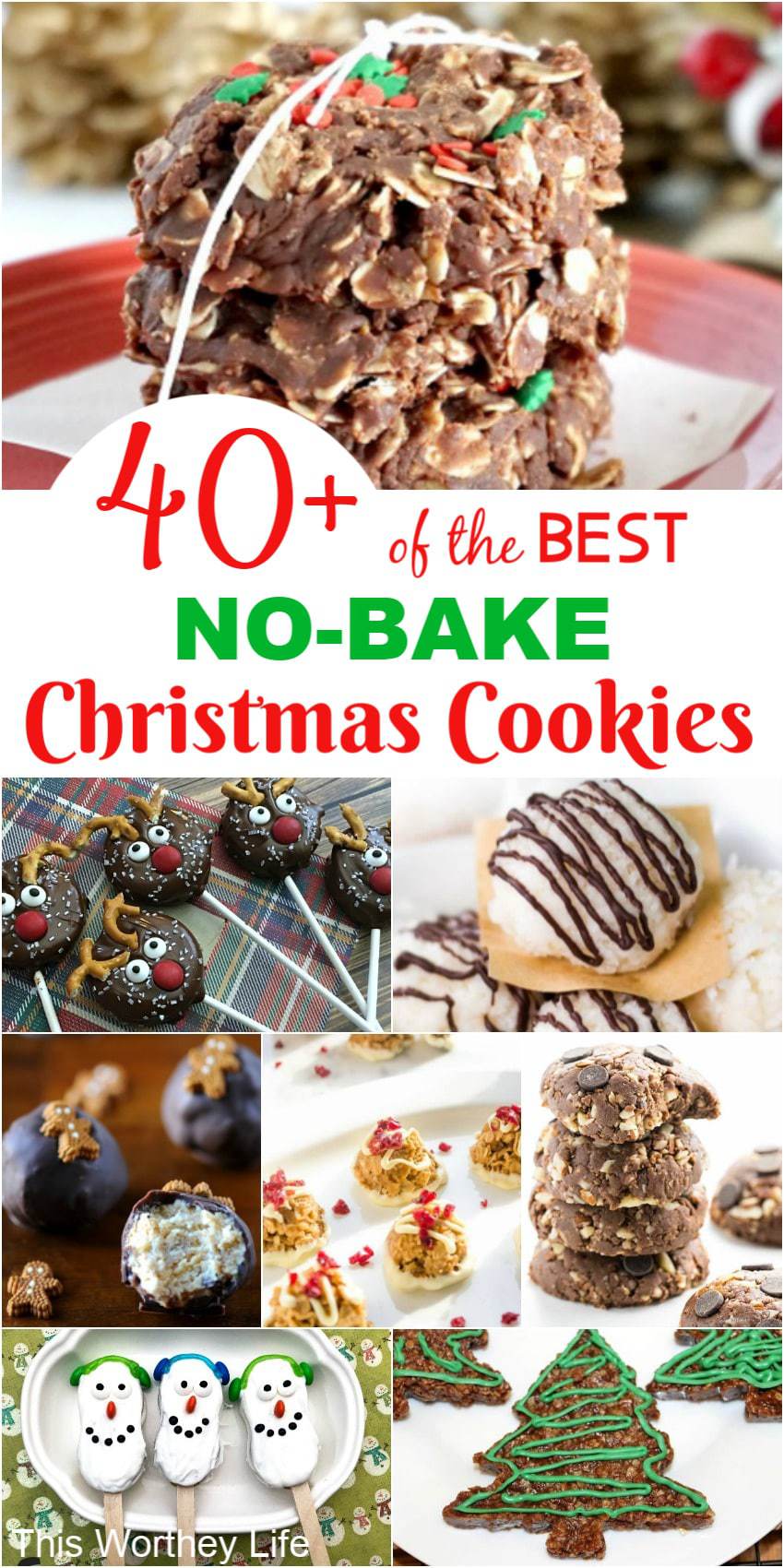 Find more no-bake recipes below:
No-Bake Chocolate Pie With Toasted Meringue
Peppermint Cheesecake Parfait No-Bake Recipe
How to make Peppermint Bark- With Oreos