Check out this North Pole Shipping Label! This is such a cute way to get those presents from Santa delivered no matter what! You can even have your Elf on the Shelf help out in making this fun gift exchange happen.
Speaking of fun ideas, this super cute Santa's Elves Free Activity Packet would be a lot of fun for the kids to do during the holiday break, too!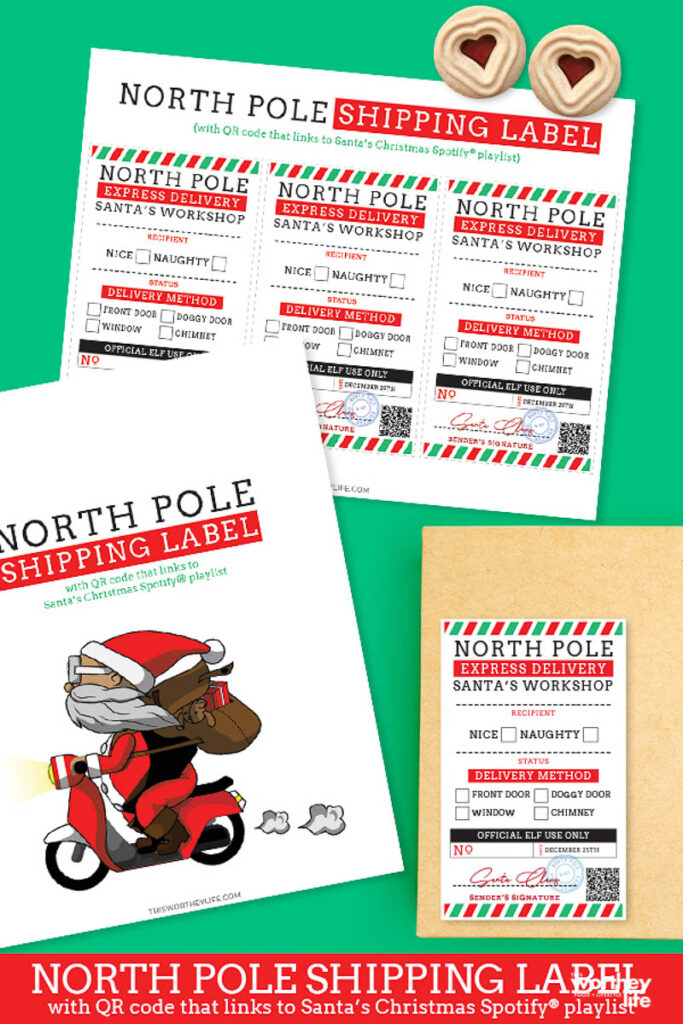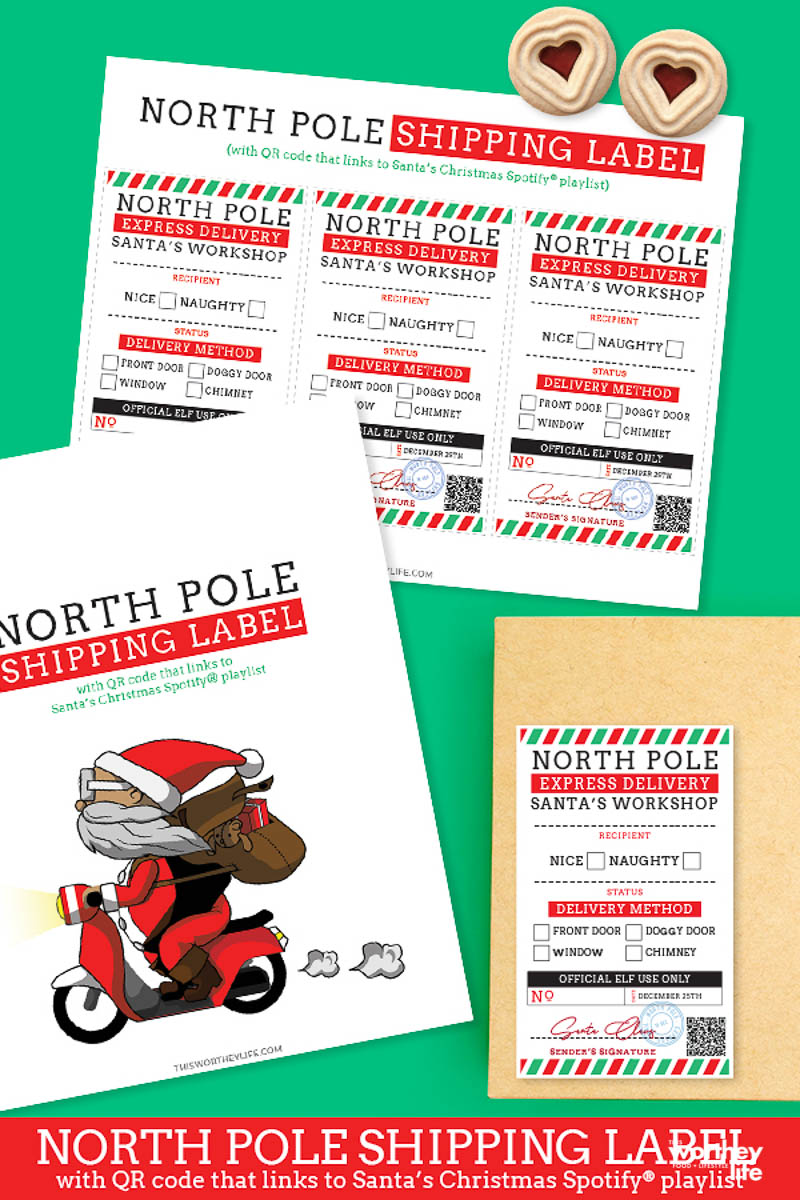 North Pole Shipping Label – Free Printable
Sometimes, even Santa has to send a gift or two in the mail. Things happen, but this printable can help everyone pivot. It's also true kids love to get gifts and mail sent directly to them. So this is a super fun way to spoil the kids in the true holiday spirit.
This fun shipping label looks legit – and is even signed by the big guy himself! Add in a fun little gift from Santa, or a treat of sorts, and treat the kids to a gift that is waiting in the mail.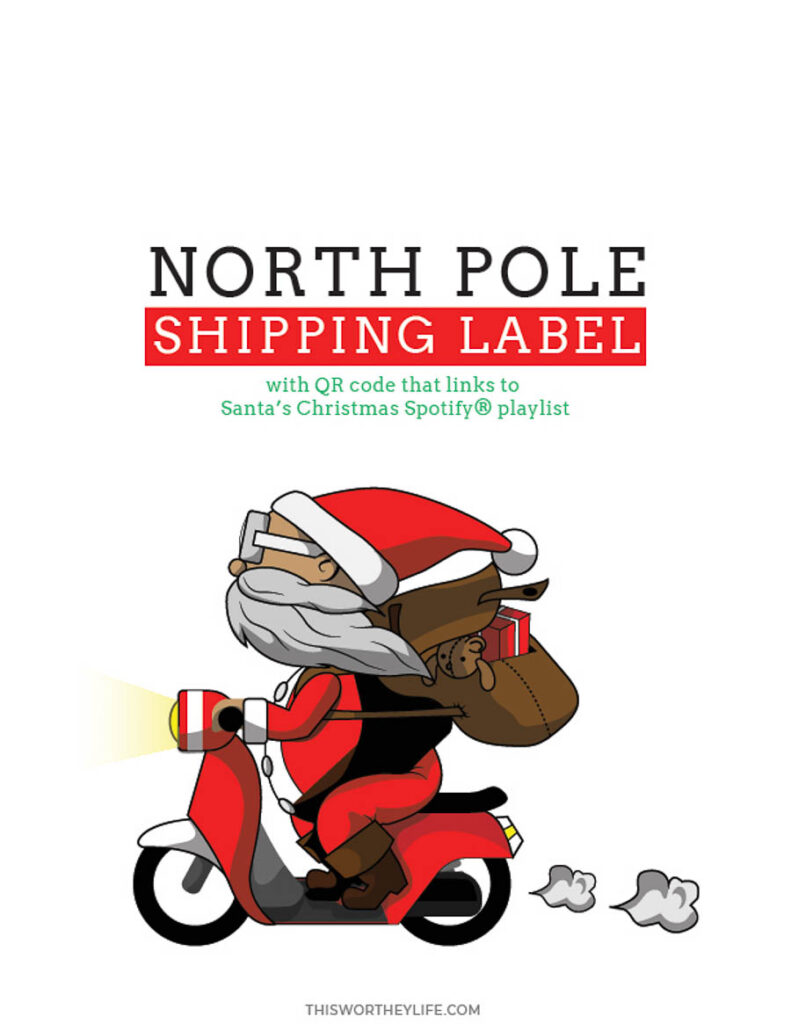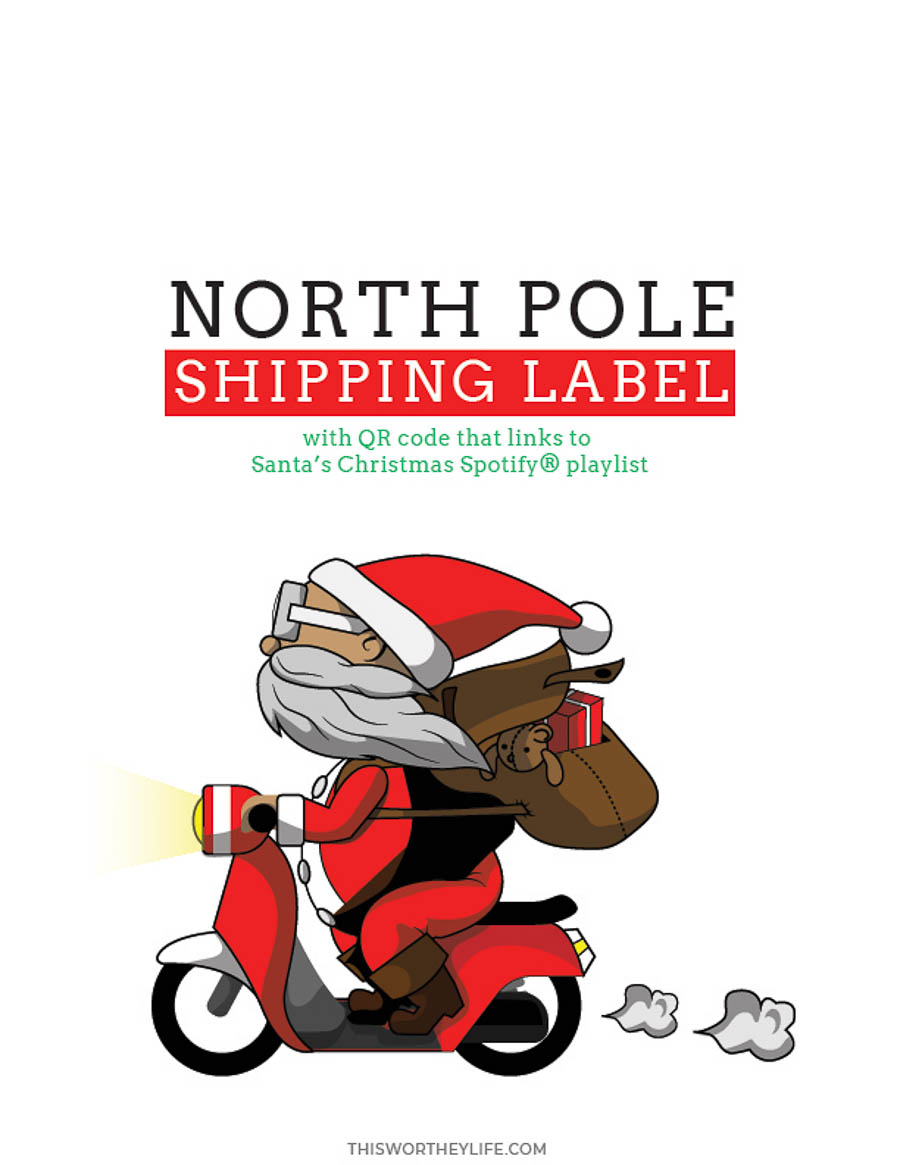 Fun Ways to Use This Holiday Shipping Label
The sky is the limit on what you can do with this shipping label from the North Pole! Santa is great about surprising the kids and this shipping label proves just that!
And for all those techy kids, there's a QR code that links to Santa's Christmas Spotify playlist.
Some fun ideas that you can easily do are:
Put these in the mailbox and have the kids go out and get the mail. This is perfect for them to find a gift that is waiting personally for them!
Have them propped against their doorframe when they wake up. Maybe you're the one that always goes outside and gets the mail. If that's the case, grab the envelope and have it waiting for them to see when they get out of bed.
What a fun way to wake up and immediately have a holiday surprise!
Ask someone to help deliver the package. If you have someone in the house who can sneak out the back and ring the doorbell and place the package on the step, do this and let the kids go and open the door.
They'll look down and see this package and the excitement will truly begin!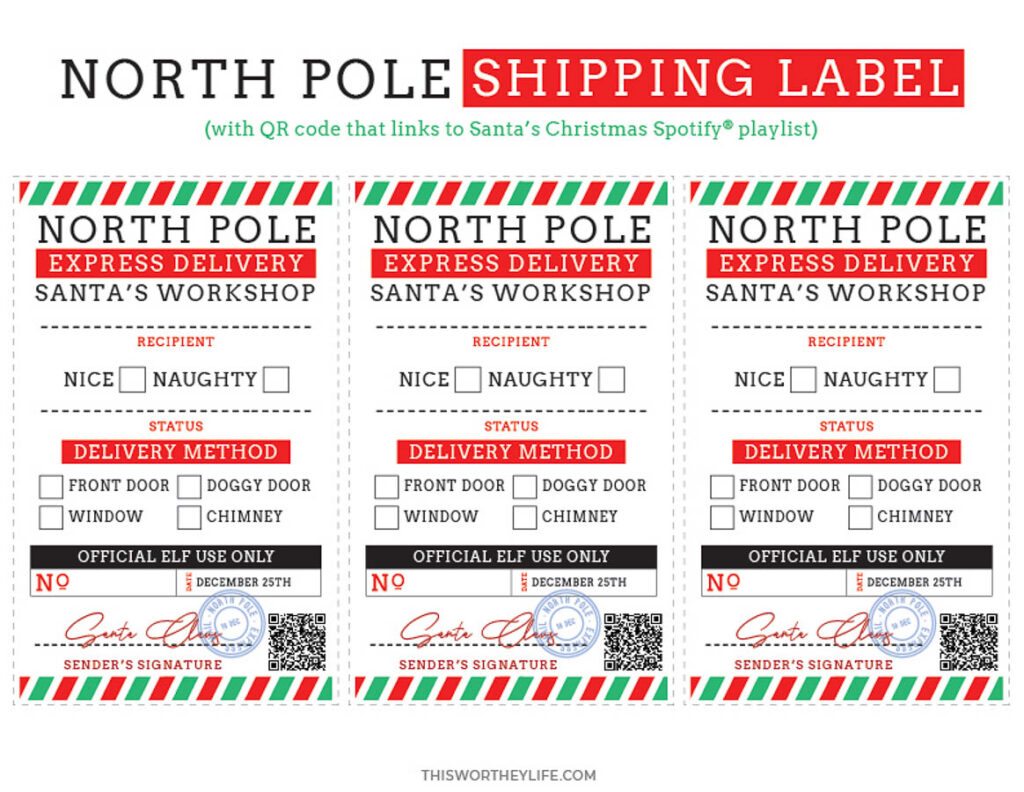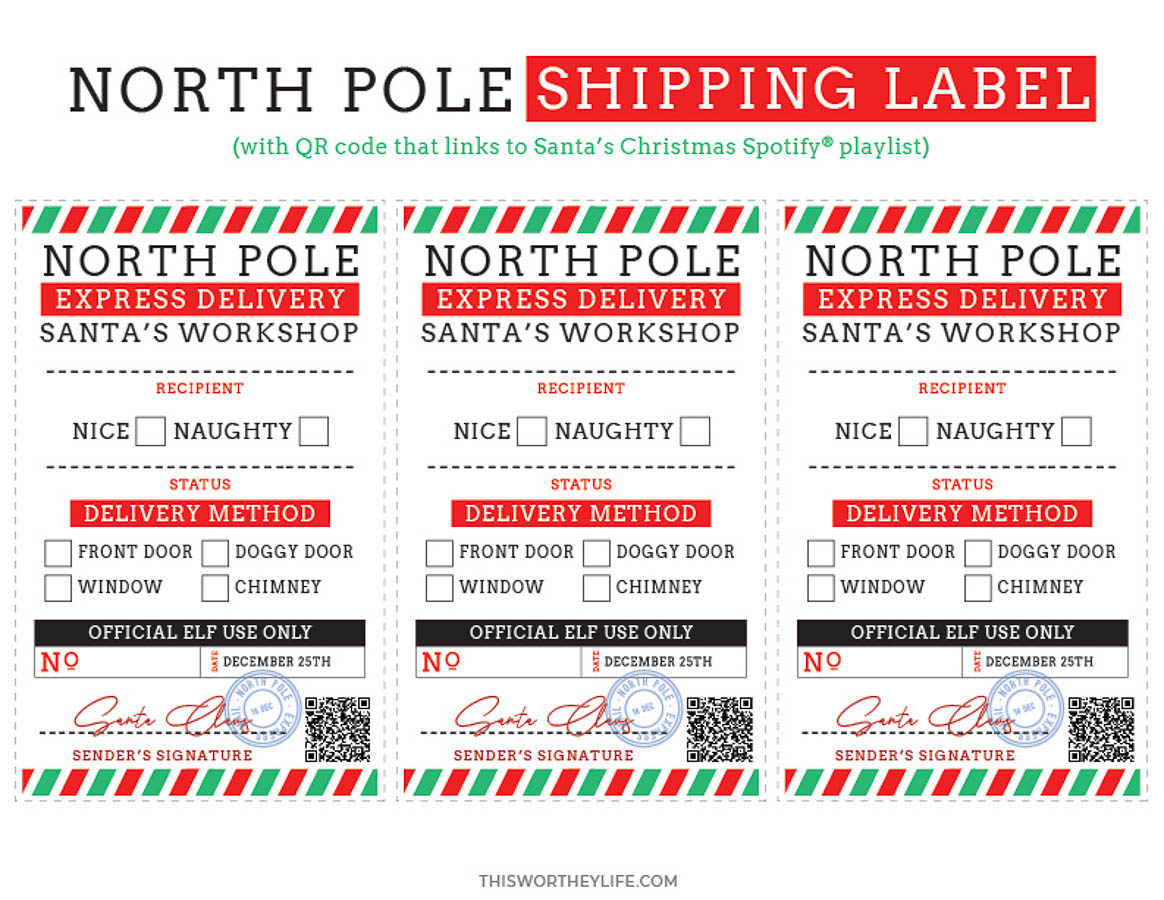 Don't forget to get your free North Pole Shipping Label Printable!
Have so much fun with this holiday printable! The kids are going to love it!
More Christmas Printable Fun