Hosting outdoor parties can be hectic and stressful. However, I have some easy tips you can use to host the BEST outdoor party ever. Learn how you these easy tips for hosting an outdoor party will save you time and stress!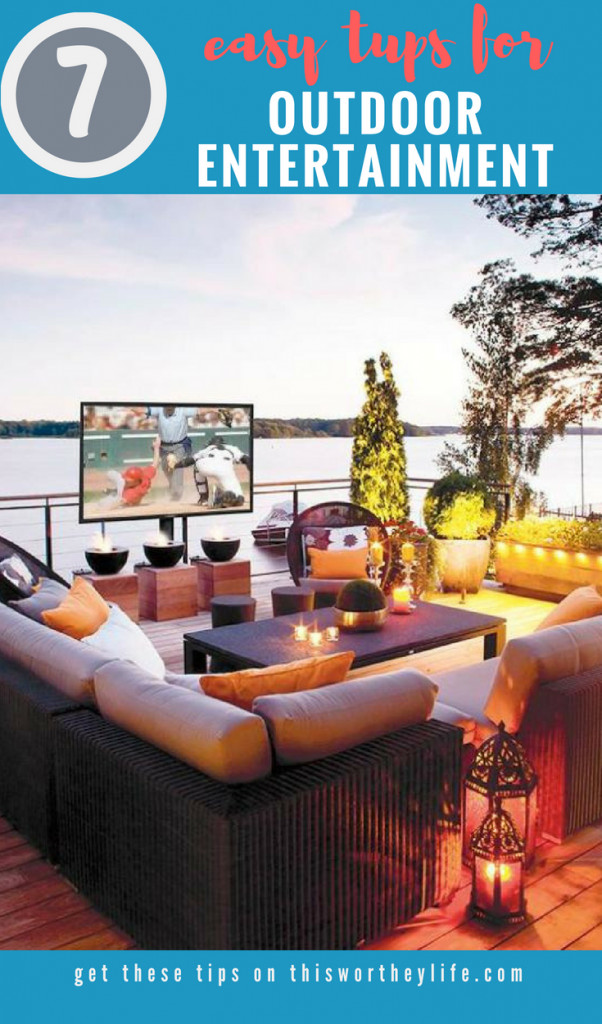 7 Easy Tips For Hosting An Outdoor Party
One thing we love to do during the summer months is entertaining with backyard parties. Sometimes we have a gang of friends over or intimate parties with just a few friends. If you're planning to host a few outdoor parties this summer, here are some of my best tips on hosting a party with little to no stress.
First, seriously don't stress about hosting a party. Why is this my first tip? Because when you plan and organize everything, this takes out the stress in hosting any type of party. Yes, things may happen along the way, but even planning possible oops moments means you're covered.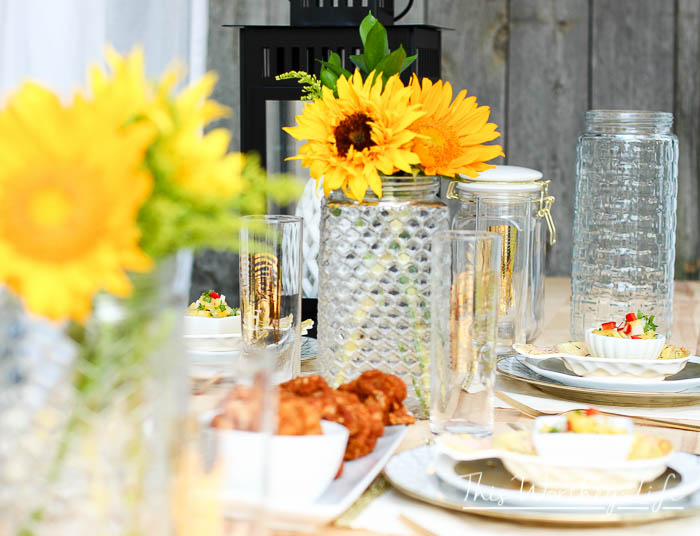 It's an outdoor party, so keep it casual. Don't worry about getting out the fine china and breakable tableware and glasses. Use paper products or plastic tableware.
Easy Appetizers. Another way to not stress about hosting a party is to buy premade appetizers. Things like pita bread and Sabra Hummus are easy to serve at an outdoor party. Other appetizers, like picking up chicken wings and sides from your local grocery store is another easy way to serve food at your upcoming party. If you have time to create some dishes, we have some easy appetizer ideas to try: Angus Steak Bruschetta Appetizers 10 Easy Game Day Appetizers Taco Sloppy Joe Sliders Loaded Sweet Potato Herb Hummus Hot Spinach & Sweet Corn Dip with Bacon Mini Salad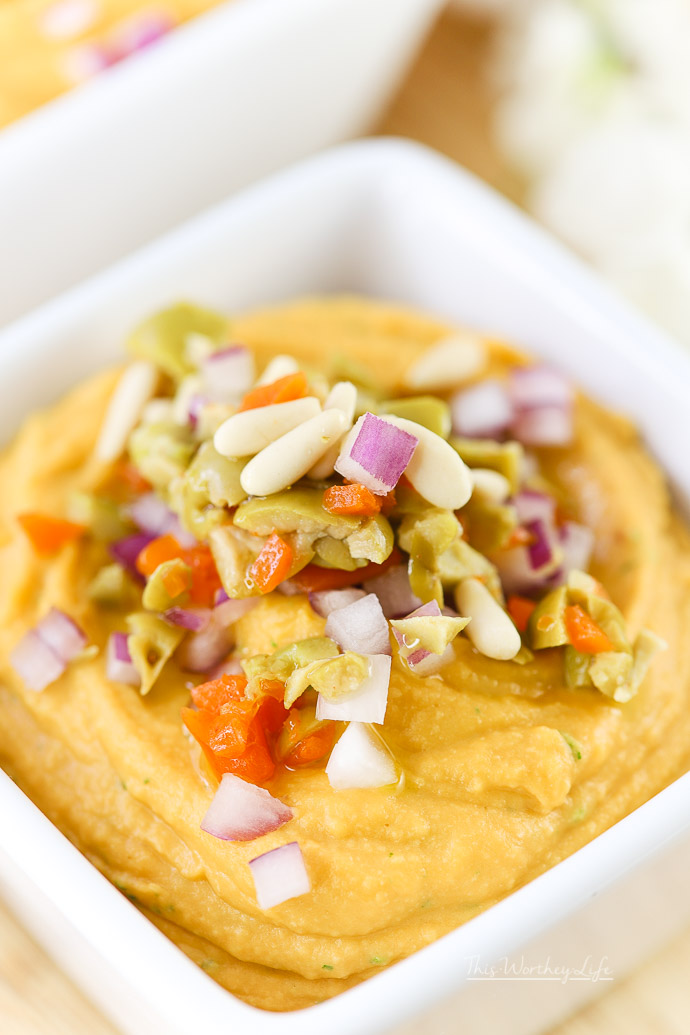 Skip out on servings things that don't do well in heat, like potato salad.
Self-serve stations. Set up a self-serve bar and food stations. Be sure to have ice chilling, so the beverages stay cool. Include a mix of drinks and waters in cans and bottles.
Have guests bring a passing dish. If you want to cut back on cooking, have each guest bring a passing dish.
Put together a music playlist. Use sites like Spotify to put together a fun summer party list of songs. Keep the music going throughout the party.
Easy entertainment. You can stop by a retail store or shop online for outdoor games. You can also search Pinterest for outdoor game ideas. Another way to keep your guests entertained or family is to install an outdoor T.V. This comes in handy when you are watching sports or having an outdoor movie night.
If you're looking for some accessories or ideas on how to mount your T.V. you can check out this offer going on at Best Buy right now.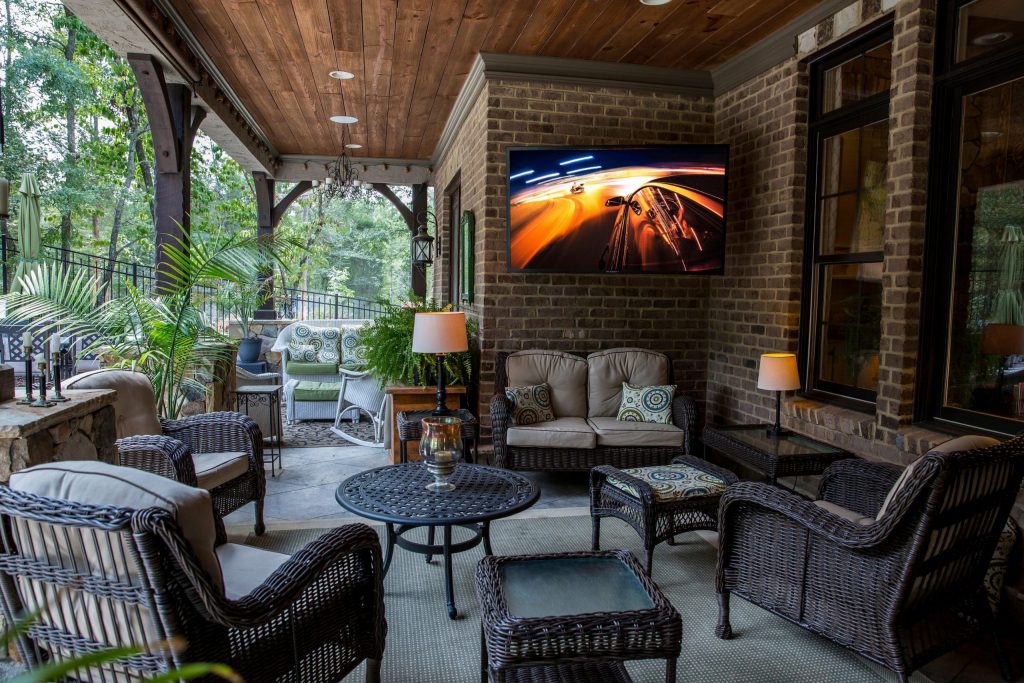 When you purchase a SunBriteTV – Veranda Series – 55″ Class LED – Outdoor – Full Shade – 2160p – 4K Ultra HD TV, you will get a FREE Outdoor Weatherproof Tilt Mount for 37″ – 80″ TV Screens & Displays – (Black).
The SunBriteTV Veranda series is a family of weatherproof televisions designed for full-shade applications: Full Shade (Veranda), Partial Sun (Signature), and Full Sun (Pro). They're engineered for permanent outdoor installation and are more durable, safer, and higher performance than using indoor TVs outdoors.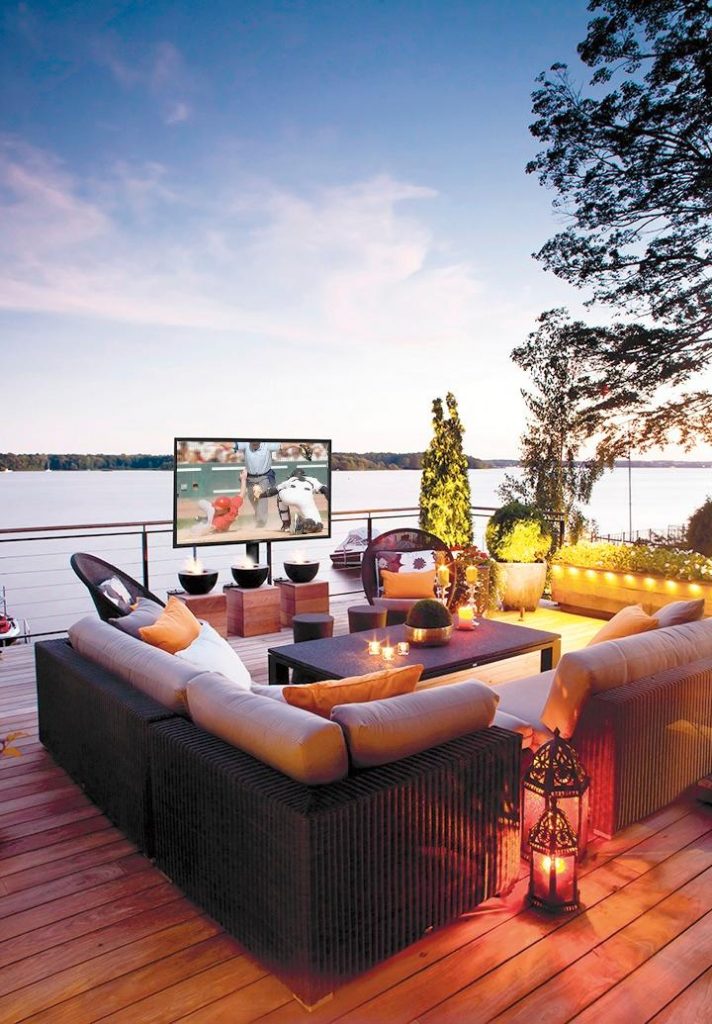 If you love to entertain outdoors, this should be on your list of things you need for your backyard. Best of all, you can create an outdoor home theater to use again and again!
Head over to Best Buy's website to learn more about the SunBriteTV – Veranda Series – 55″ Class LED.
Do you have plans for an outdoor party this summer? I want to hear about, drop me a line and let me know.