Get ready for game day by browsing through a variety of game day appetizers. From classic wing recipes to recipes that will wow your guests, you'll find several appetizers that will go great with your game day-watching party.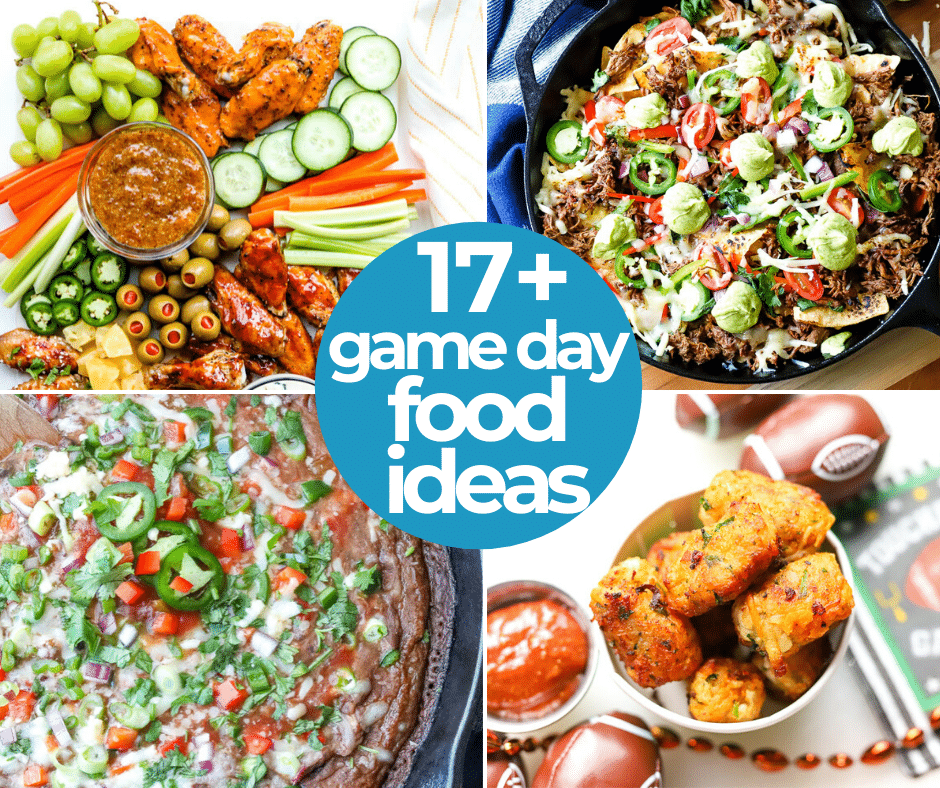 17+ Game Day Appetizers
*Published 2013- updated 2020
Who's ready for the big game? Game Days here in the Worthey house always mean good food will be involved.
It doesn't matter if it's football, basketball, baseball, or another sport. We love creating delicious appetizers that are perfect for watching the game.
Regardless of the sport, you know how important a good game day party is!
Yes, the game on TV is important, but so is the food being served.
You can't have a good party without good food! I rounded up some easy game-day appetizers you might want to serve at your next game-day party.

When it comes to wings, one of my favorite chicken wing recipes is this copycat recipe from Houlihan's. If you love Thai wings, then try this recipe!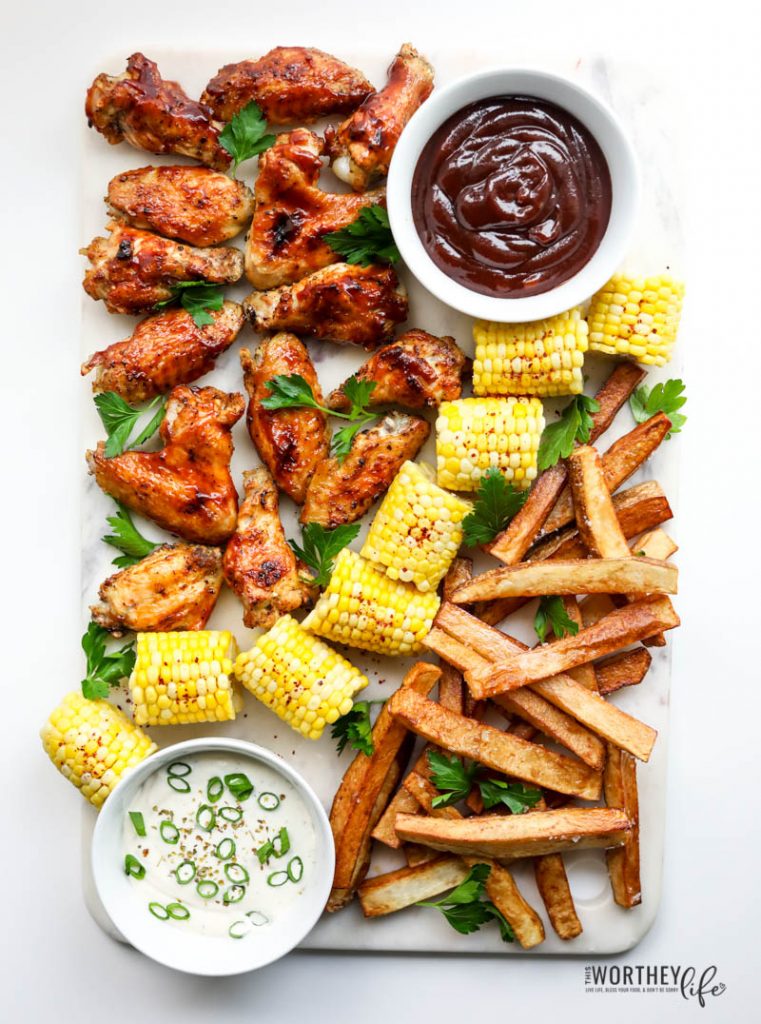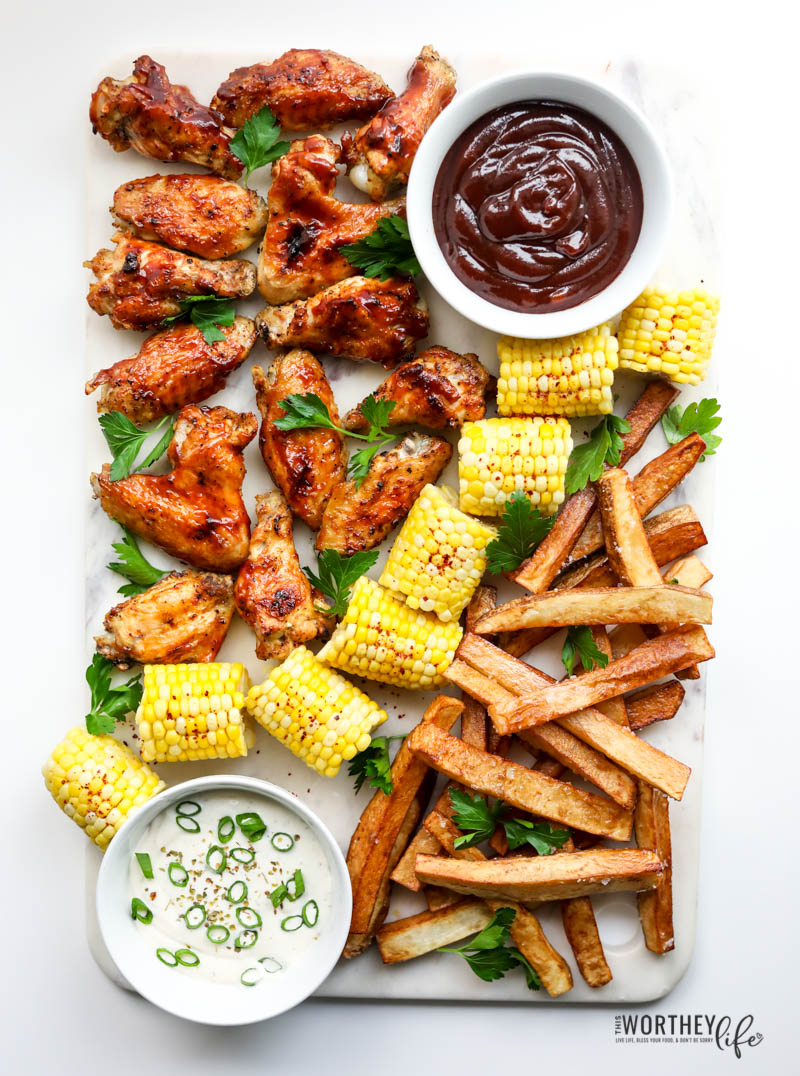 Another delicious way to make chicken wings for the big game is using your Instant Pot.
Have your wings ready to go in a matter of minutes, so you can get back to watching the game!

You can always switch your taco game up by creating hashbrown tacos.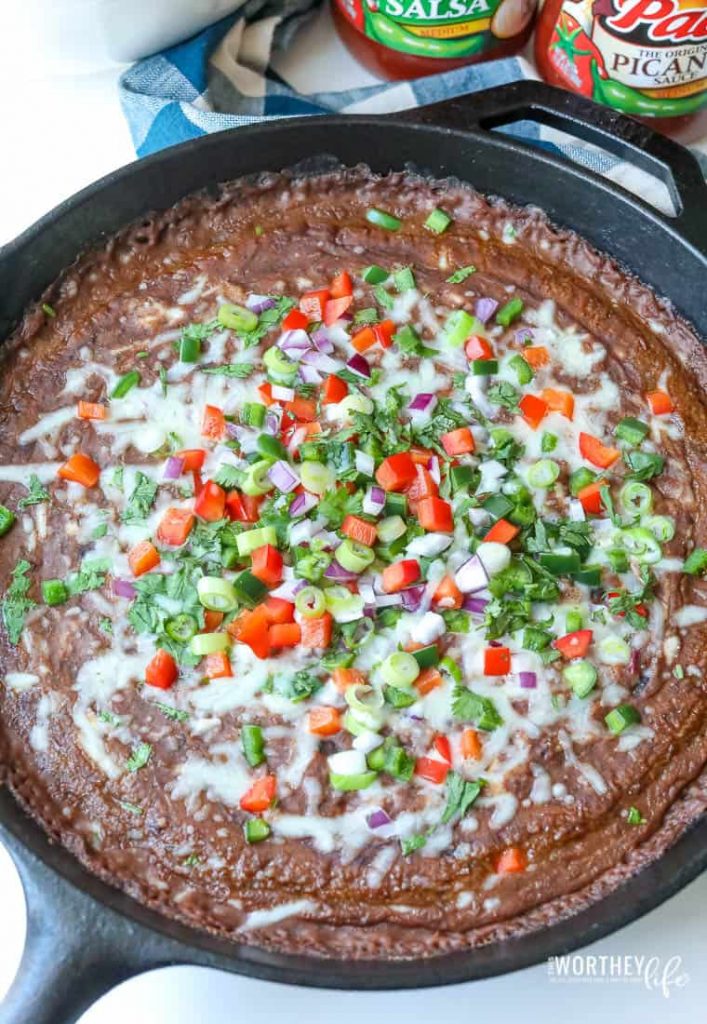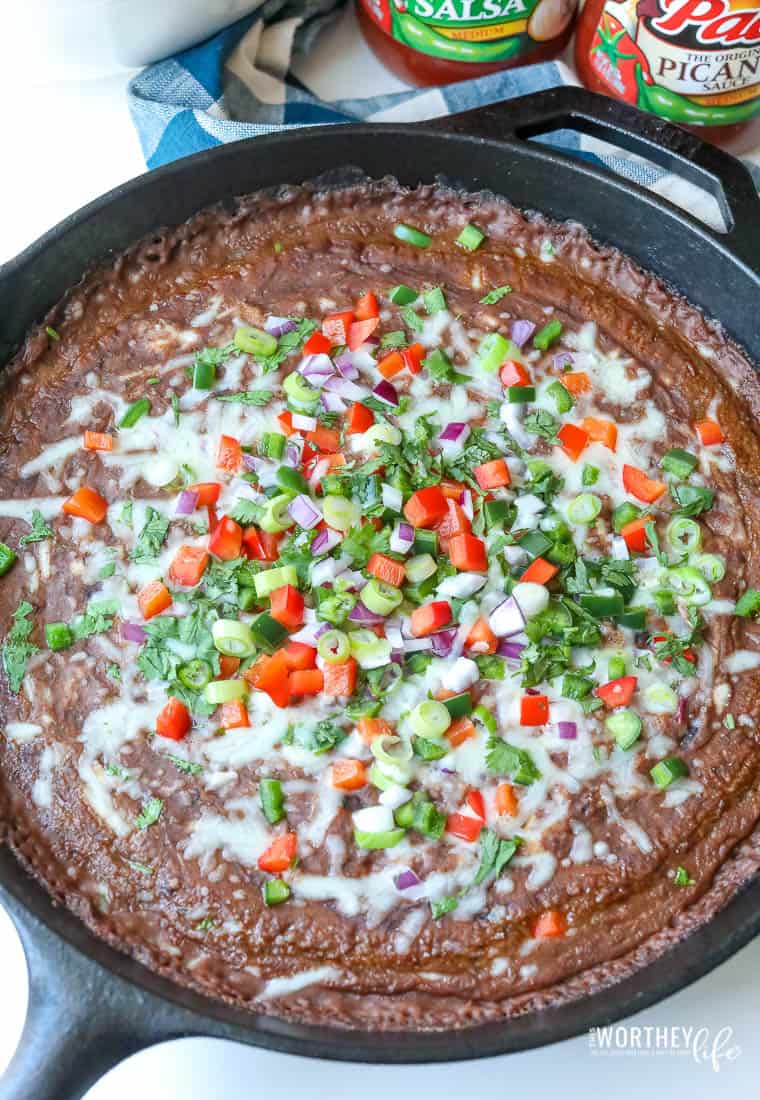 This hot dip recipe is one I'm digging and so easy to whip up!
Find the recipe for our Black Bean Salsa Dip here.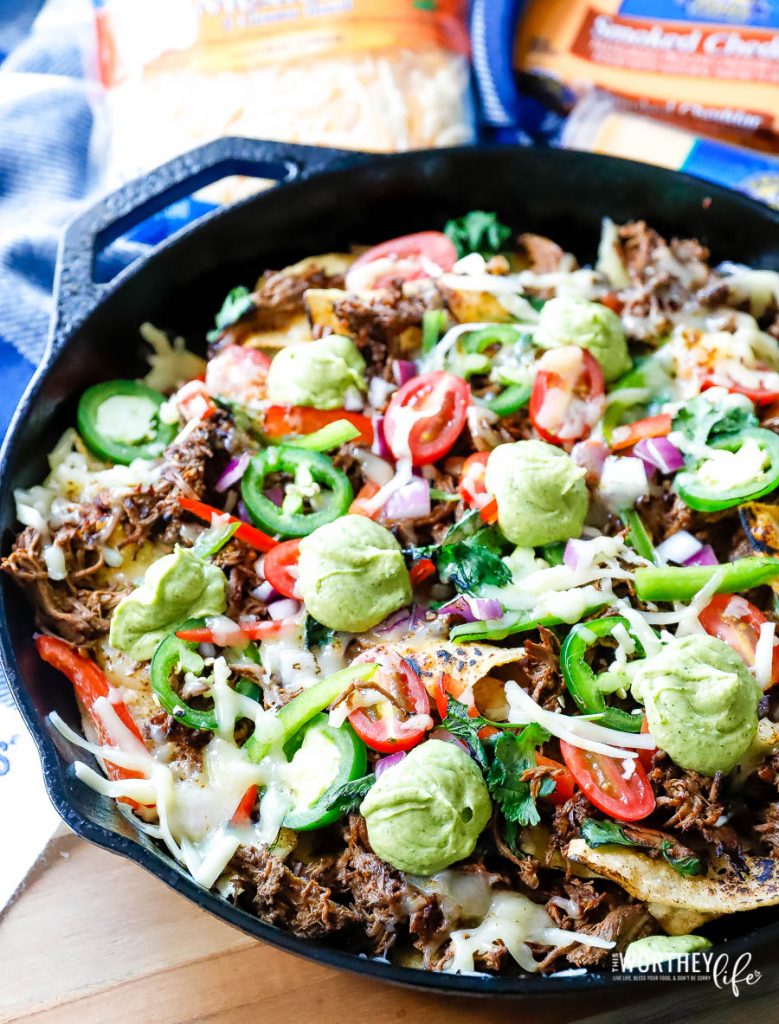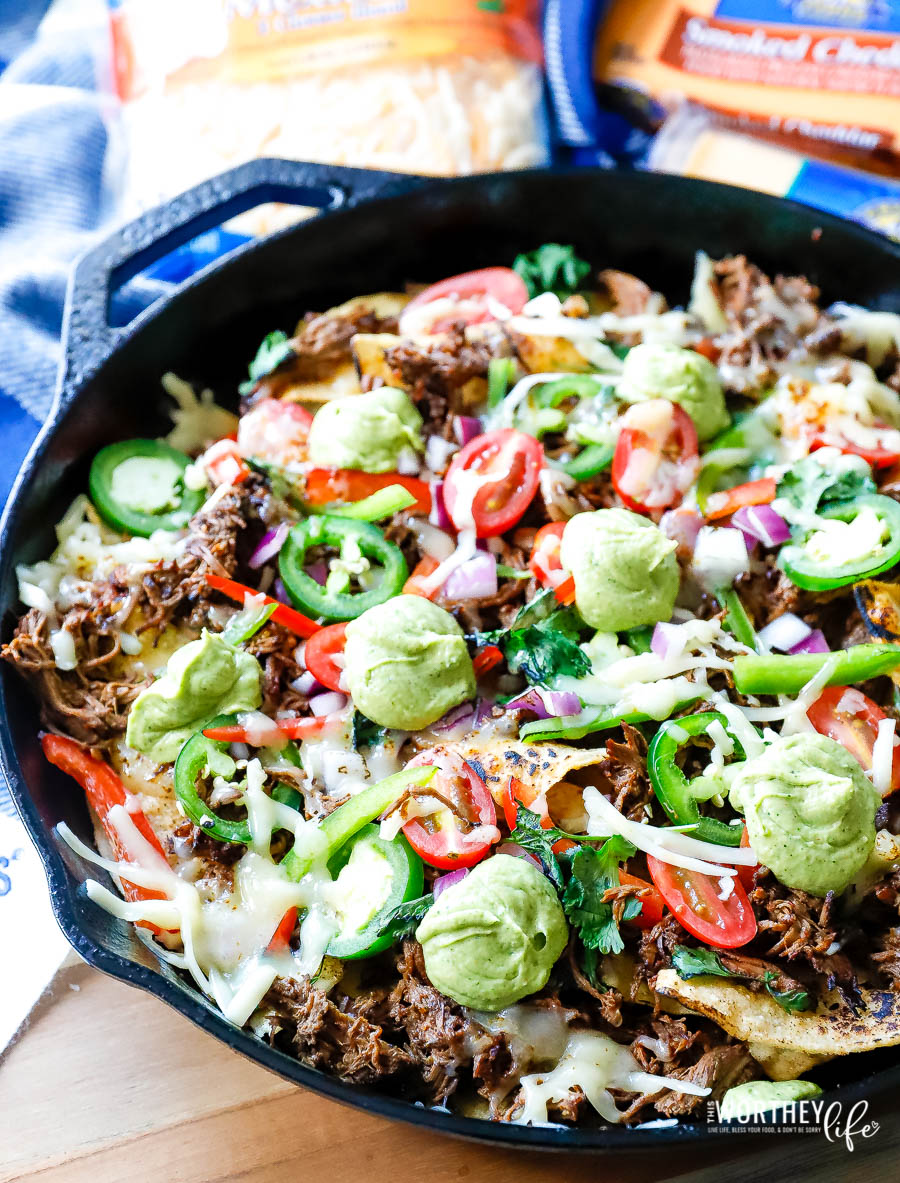 Game Day nachos are another way to make one dish and add chips.
This nacho recipe works for any occasion, not just game day.
Easy Game Day Appetizer Recipes To Try
Here are 25+ more game-day appetizers you should whip up for a game-day watch party.
Easy Game Day Appetizer Recipes To Try
Here's our process of preparing for a successful football party:
1. Plan
Every successful party starts with planning. How many people do you plan to feed? Do you have enough space to hold all of these people? How big is the T.V.? What dishes will be served? Are you going to use paper plates or wash dishes? How many dishes do you want to have? Will there be alcohol or other beverages served at your party? Once you can answer some of these questions, make a shopping list for your groceries and supplies.
Also, list everything you must do before and on the day of the party. Having a list will help you stay on track and organized!
2. Set a budget
It's very easy to overspend on a tailgate party; I highly suggest setting a budget on how much you want to spend on the food and decorations. Also, if people are coming over, tell them to bring a passing dish or a few bucks.
3. Go Shopping
The week or the weekend before our party, I like to shop. I don't want to buy a ton of food too far in advance and risk items going bad or being eaten by the hungry boys in my house. Items such as drinks, chips, paper products, and even meat can be bought a few weeks in advance. I buy fresh fruit, salads, and other finger food a few days before the party.
4. The Night Before
The night before, we like to prep the food. Some dishes may require sitting in a fridge for a few hours. In other dishes, such as our chicken wings, we allow them to marinate into a spicy seasoning mix overnight. We will also make our dessert dishes the night before. That's just a few things you can check off your list!
5. Game Day
On game day, I like getting up early and ensuring the house is clean. Be sure the bathroom(s) are stocked with enough toilet paper and drying towels. If I am going to decorate, I will get that set up. A few hours before the party, the food goes into the oven, and I go over my list to ensure nothing is forgotten. I recommend going the paper product route. That's less clean-up for you and more downtime to enjoy the game(s) and your guests.
Grab these printables to use for the BIG game: Super Bowl Bingo Printable For Commercials Super Bowl Predictions Printable
What is your go-to game day recipe?
Find More Appetizer Ideas
50+ Delicious Slider Recipes Perfect for Game Day