Copy Cat Thai Wings Recipe From Houlihans
I love the Thai Wings from Houlihans. However, I can't afford to eat at Houlihans every week to get a taste of these wings. The hubby aka Chef Derrick pulled together his version of the Thai Wings Recipe from Houlihans.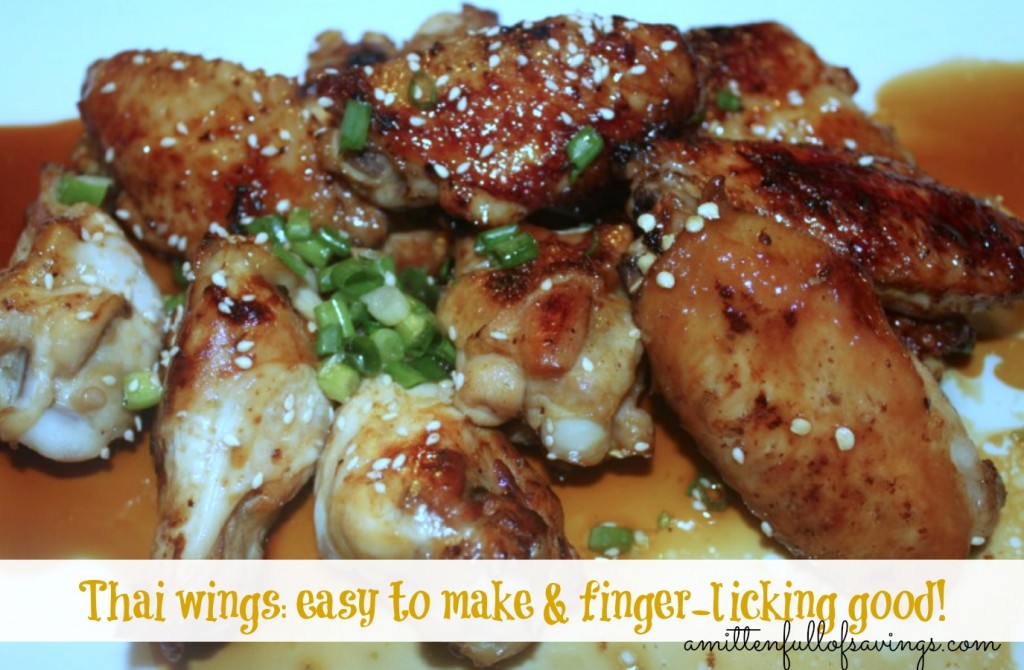 These wings are always a huge hit at every dinner party, picnic, BBQ, Super Bowl party we have, so why don't you try it for the upcoming Super Bowl party? Let me know if you try them– I guarantee you that it will be a BIG hit at your party! There are several ingredients for this recipe, but you may be surprised that you already have many of these staple ingredients in your pantry!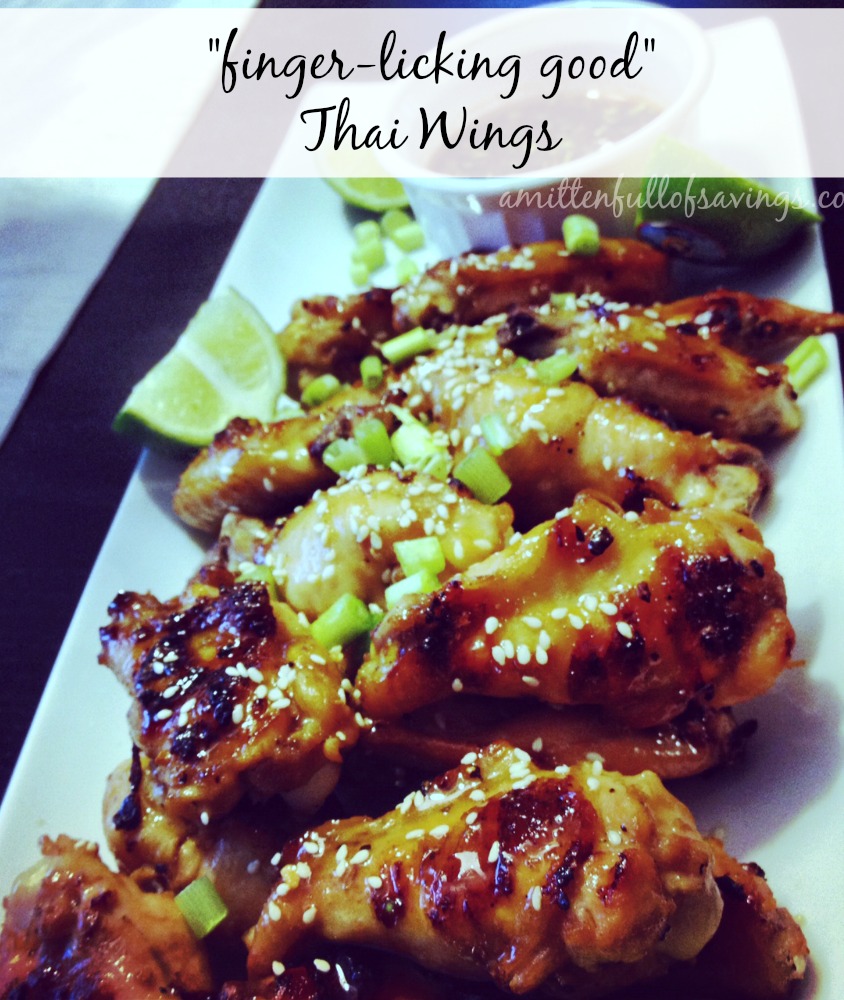 Thai Spicy Chicken Wings
Ingredients
2 pounds chicken wings
1/4 cup peanut oil
3 tablespoons finely chopped fresh cilantro
¼ cup light brown sugar
3 tablespoons soy sauce
2 1/2 tablespoons minced garlic
2 tablespoons minced ginger
3/4 teaspoon dried crushed red pepper
1 cup rice vinegar
1 ½ teaspoons of fish sauce
3/4 cup sugar
1/2 coconut milk
1 tablespoon chili­garlic sauce
Cut each chicken wing in half at joint.
Mix oil, cilantro, soy sauce, 2 tablespoons garlic, ginger and 1/4 teaspoon crushed red pepper in large bowl. Add chicken wings and turn to coat. Cover and refrigerate 1­2 hours.
Preheat oven to 400°F. Transfer chicken wings to large plate or baking sheet.
Bake until cooked through and golden brown, about 20 minutes.
Meanwhile, combine vinegar, fish sauce, brown sugar, coconut milk, chili ­garlic sauce, and remaining garlic and crushed red pepper in medium saucepan.
Bring to boil; reduce heat and simmer until glaze mixture thickens to syrup consistency, about 15­20 minutes.
Transfer baked chicken wings to large bowl. Pour glaze over; toss to coat. Sprinkle with green onions and fresh cilantro. Dig in.
Mixed and adapted from Epicurious.com
[amd-zlrecipe-recipe:95]
We have served this recipe so many times– here's a few more pictures (always great with a cold beer)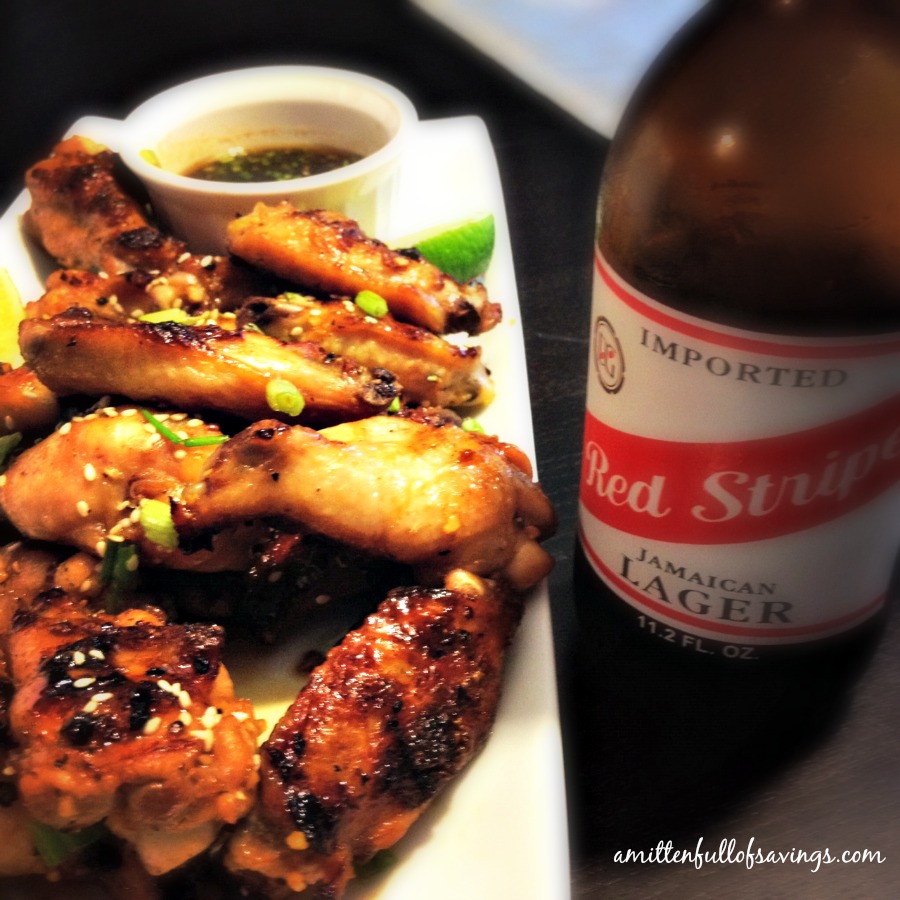 You can find more Appetizers to try below: