This Shrimp Po' Boy is great to serve with a side of Cape Cod chips, the type of appetizer you serve on a summer afternoon, a day at the beach, or just because you're craving a po' boy!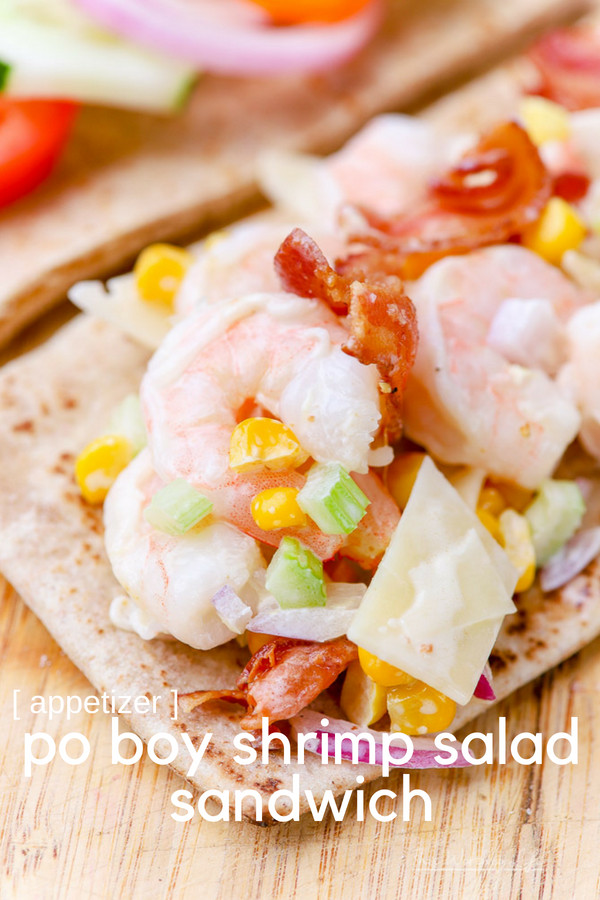 Shrimp Po' Boy Sandwich Recipe
Question. When is a sandwich not a sandwich? Answer. When it is a Po Boy. But this also begs another question. What is a Po Boy anyway? A Po Boy sandwich is a traditional sandwich that originated in New Orleans made with fried seafood (shrimp or oysters), chicken, beef, and even catfish served on a French baguette. My take on this classic is a shrimp salad served on whole wheat flatbread.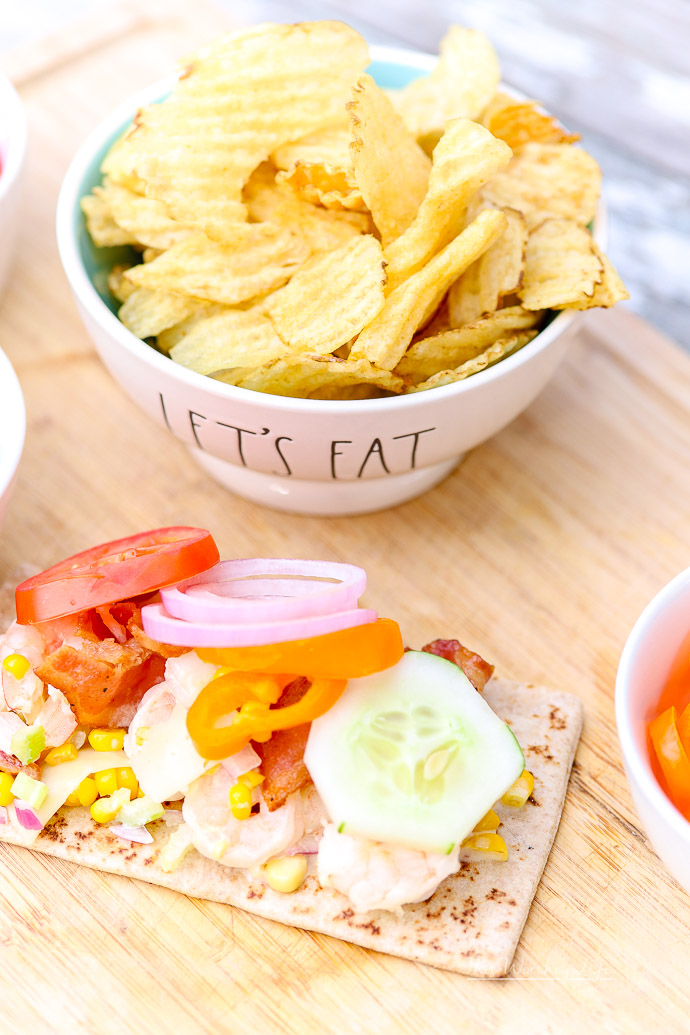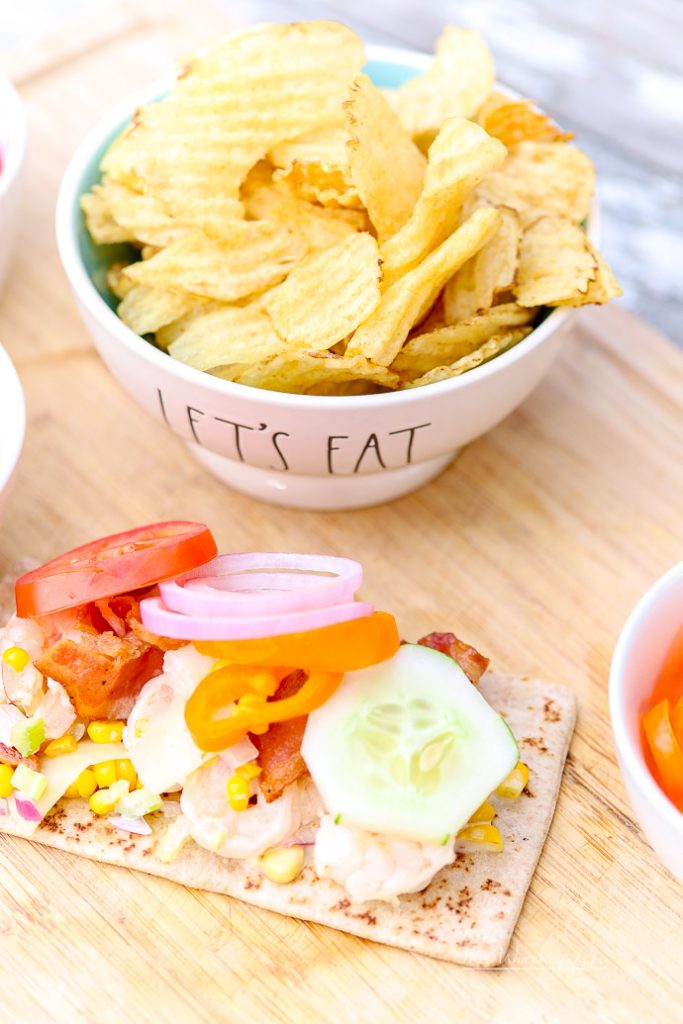 Another fun fact about the Po Boy sandwich, when served with additional toppings like tomatoes, lettuce, mayo, and pickles the sandwich is "dressed". My version is of the Po Boy is dressed with crumbled thick-cut bacon, sliced tomatoes, red onions, peppers, and cucumbers. The shrimp is made with a mixture of mayo, fried sweet corn, diced radish, celery, and parmesan. This is a serious sandwich.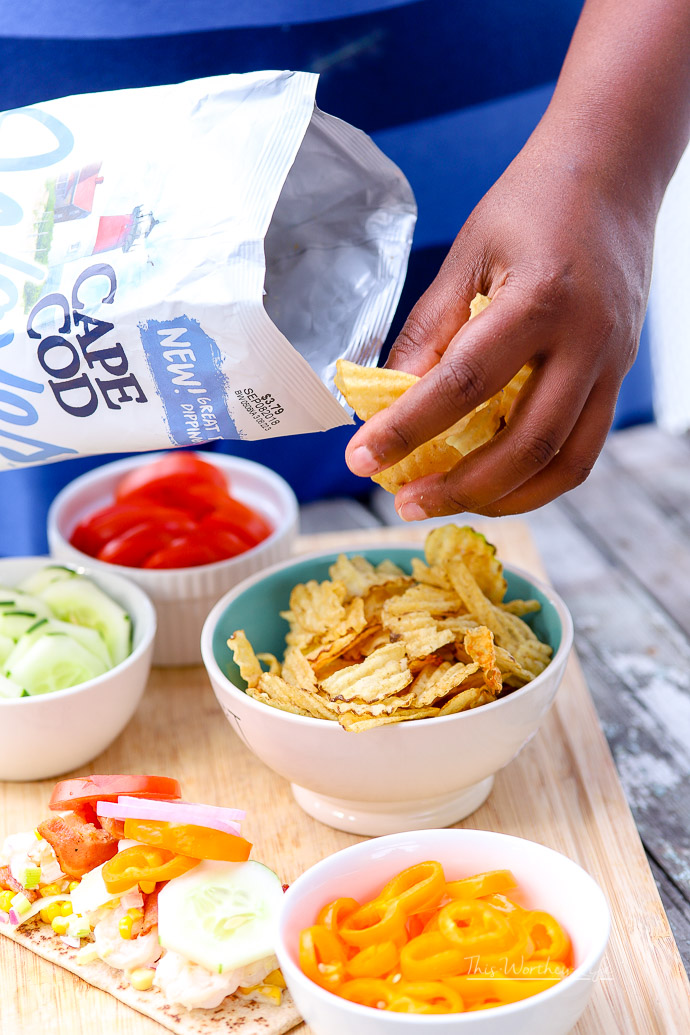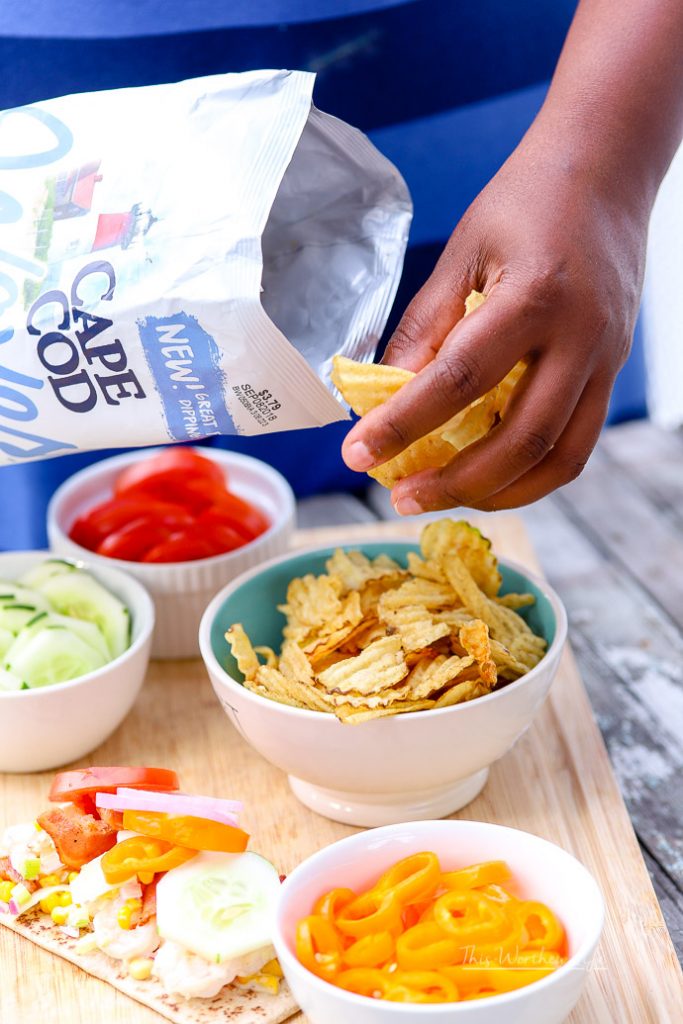 But what pairs better with your favorite sandwich better than quality potato chips? Well, you can't get much better than Cape Cod Potato Chips. These are chips made from quality hand-selected potatoes and transformed in custom kettles that give Cap Cod chips their distinctive flavor and crunch. Simple. Good.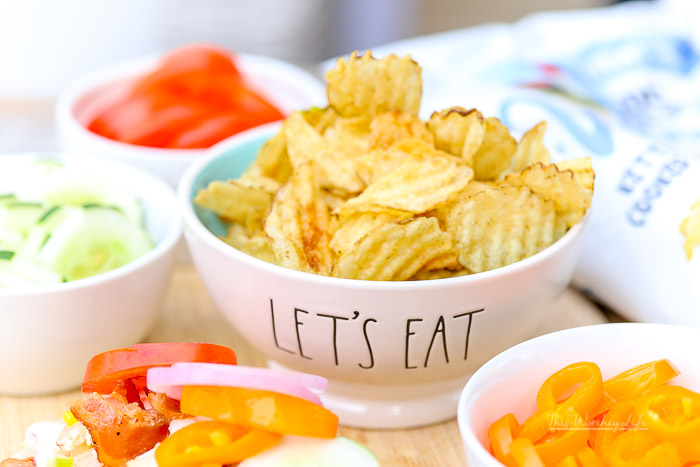 And it's not just sandwiches that are an easy match for Cape Cod, try them with your favorite burger or dip. Have you tried them on top of chili or your favorite soup? Or use Cape Cod chips instead of breadcrumbs on your best casserole (your family will thank you). One of my favorites is dipping chicken thighs or drumsticks through an egg and seasoning mixture then dredging them through crumbled Cape Cod potatoes chips. The possibilities are endless!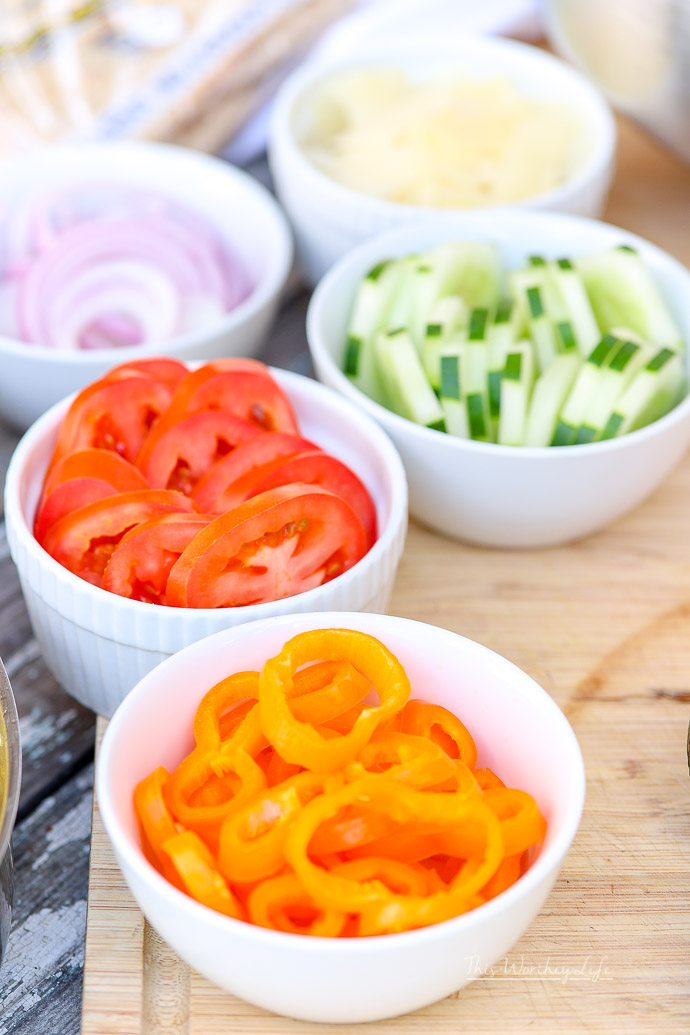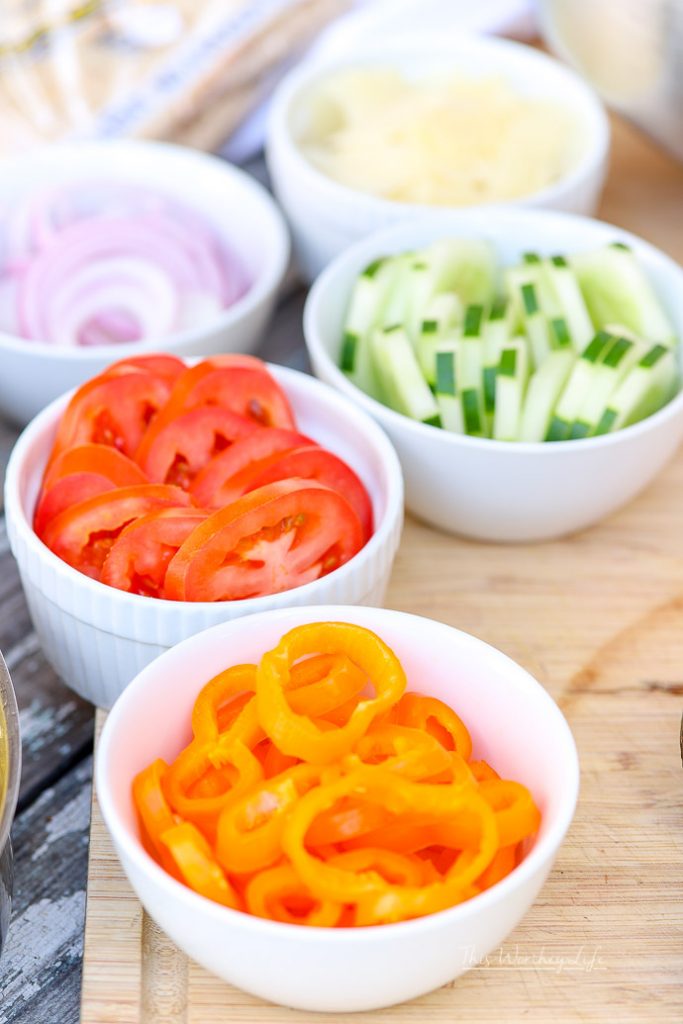 What goes in a Po Boy sandwich you might ask? Well, you can top your Po Boy Flatbread sandwich with all of the fresh fixings! We used fresh tomatoes, peppers, onions, and cucumbers. But there are so many options you might have a hard time deciding!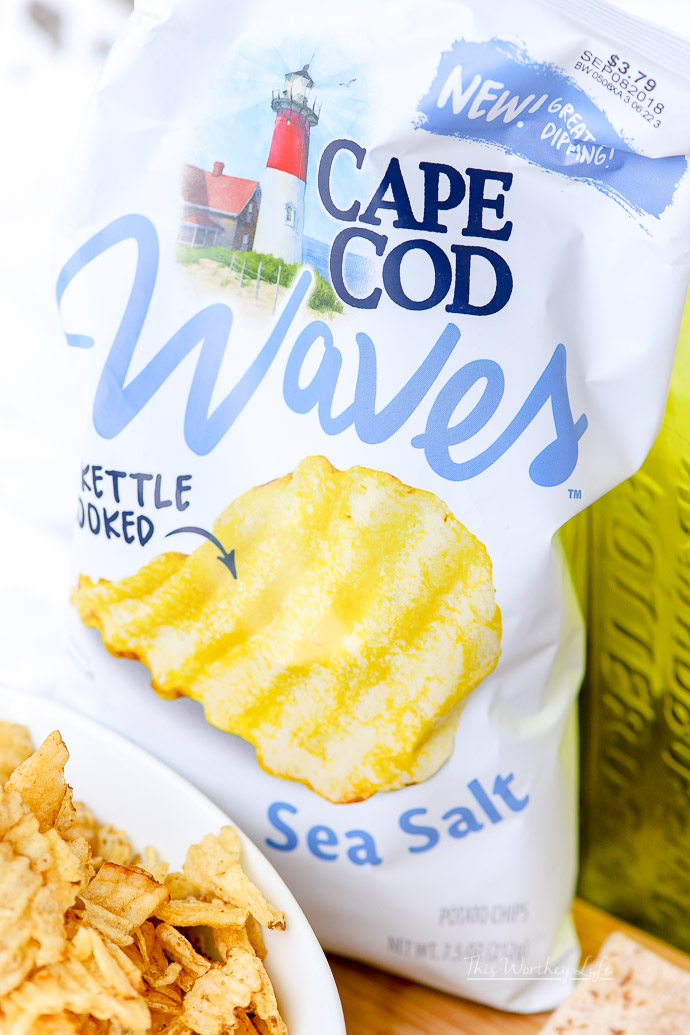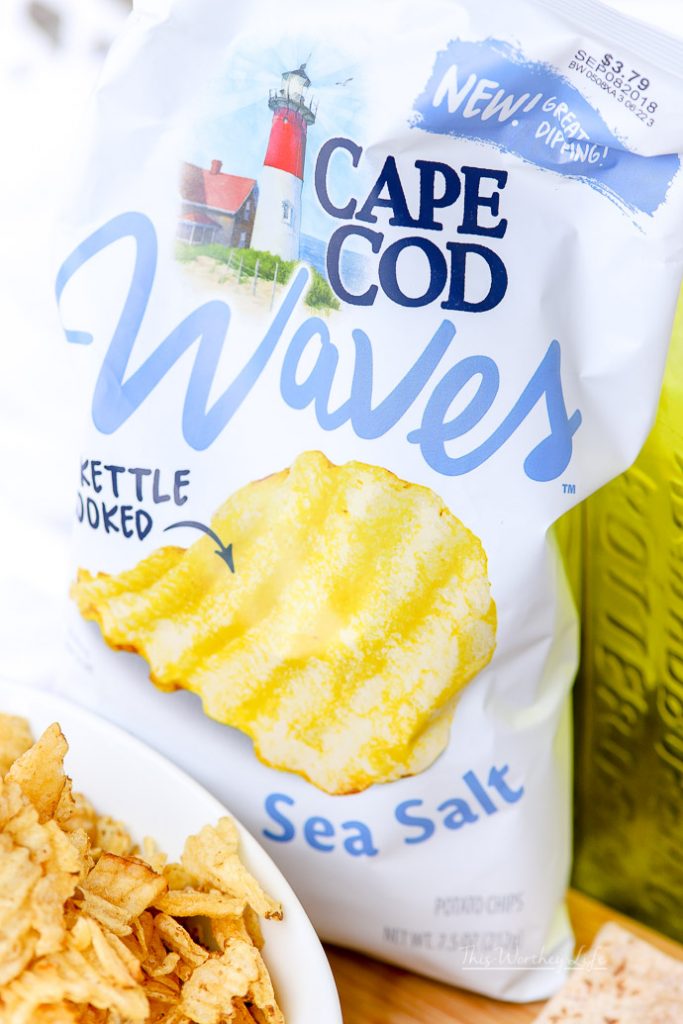 Cape Cod keeps it simple using the finest potatoes, oil, and sea salt. Oh, and lots of love. Perfect recipe!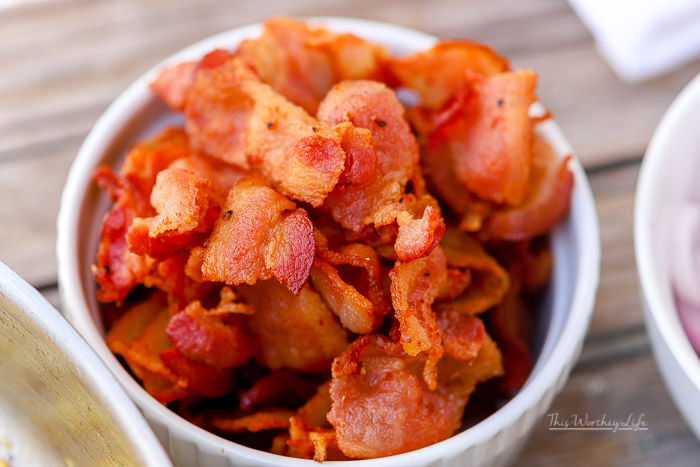 You can't go wrong with bacon on a sandwich. Thick-cut bacon helps this sandwich shine.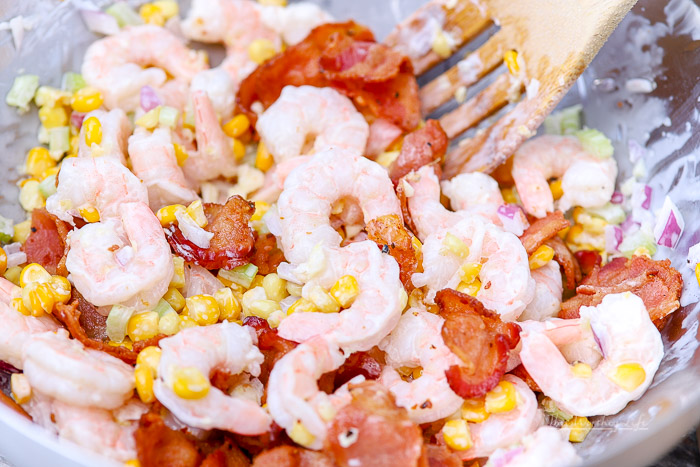 How to make a Shrimp Po' Boy Sandwich
Ingredients:
2 cups cooked shrimp, chilled
6 strips thick-cut bacon, chopped
1/4 cup mayo
1/3 cup pan-fried sweet corn kernels
1/4 cup celery, diced
1/4 cup, red onion, diced
1 tablespoon Old Bay Seasoning
1 tablespoon brown mustard
1/3 teaspoon freshly cracked black peppercorns
shaved Parmesan cheese
Wholewheat flatbread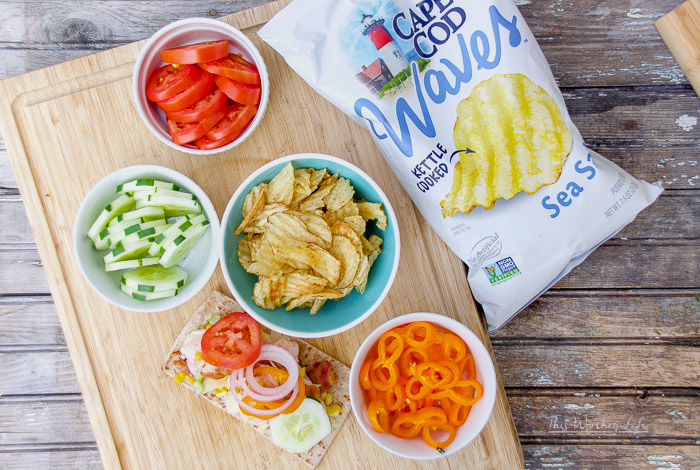 Directions:
Prep thick-cut bacon ahead of time, allow the bacon to cool, and chop with a chef's knife.
Cut the kernels from two cobs of sweet corn and pan-fry over medium heat with a tablespoon of unsalted butter.
Cut and slice tomatoes, peppers, and cucumbers. Dice celery and red onion. Chill all veggies until ready to use.
Add shrimp to a large mixing bowl, add mayo, brown mustard, Old Bay seasoning, freshly cracked black peppercorns, diced celery, and red onions. Mix ingredients and chill until ready to use.
Layout flatbread and top with shrimp salad, top with tomato, red onion, peppers, and shaved parmesan cheese.
Serve.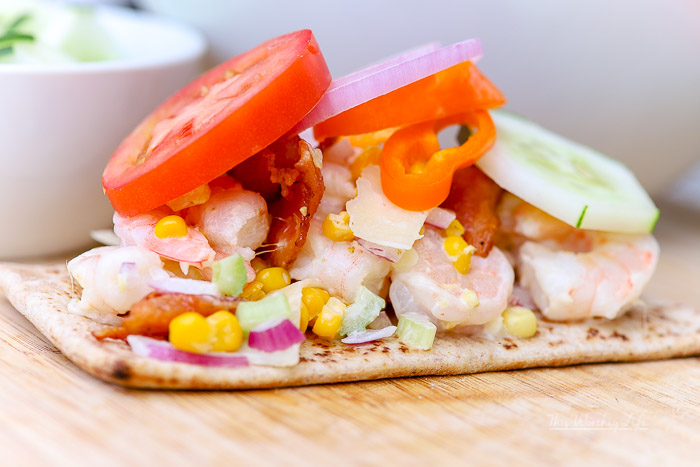 How do you make your po' sandwich? Drop us a line and let us know! Thanks to Cape Cod for sending us a few bags of their chips! A great pairing with our po' boy sandwich, or to enjoy as a snack! Either way, these hand-selected potatoes, made in pure vegetable oil with sea salt are the type of kettle chips we enjoy in the Worthey house!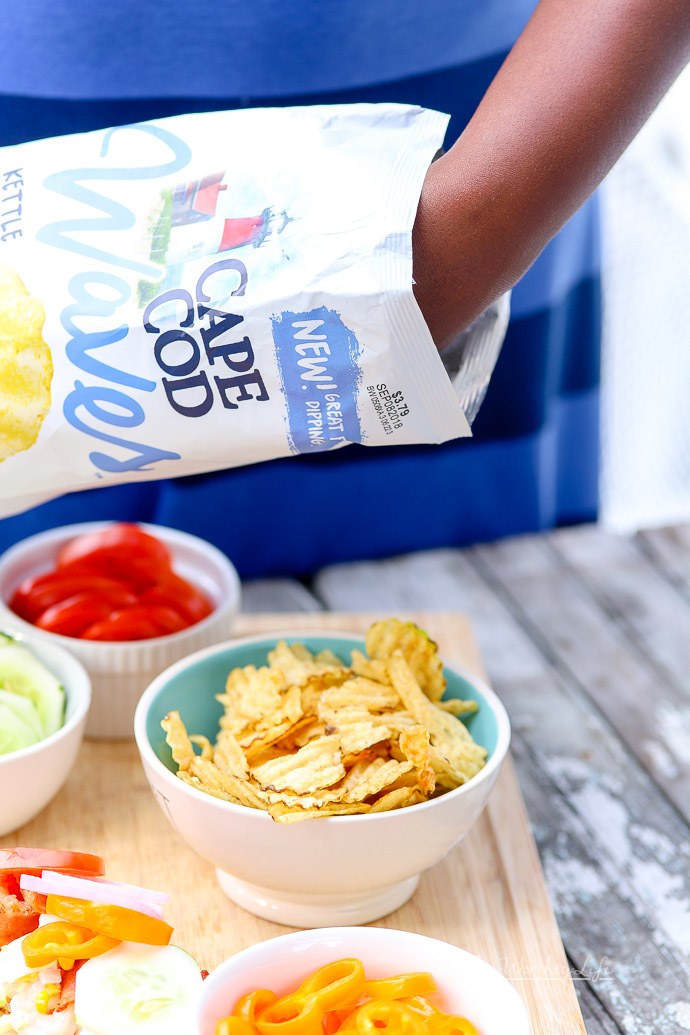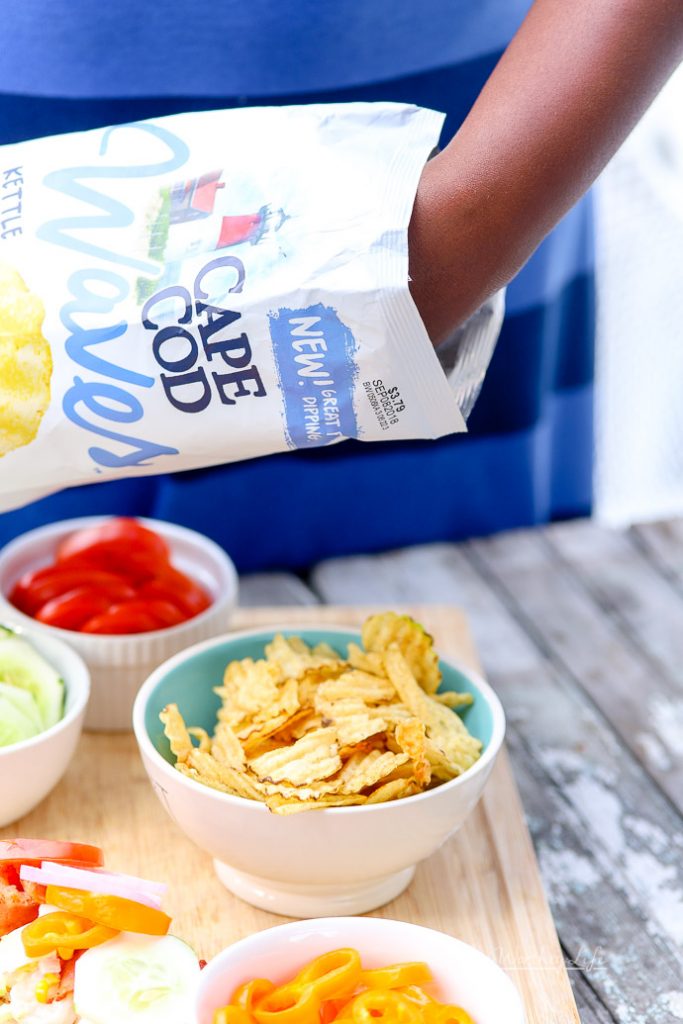 Other summer recipes to try:
Summer Party Food Ideas For A Crowd
Two Summer Cocktail Ideas Using Jameson + Malibu
Tips On Hosting A Summer Pie Party