Cure the cold weather blues with a delicious Pink Cranberry + Raspberry Mojito. This pink cocktail is also great to serve for Valentine's Day party or pair with Valentine's Day dinner! Cheers!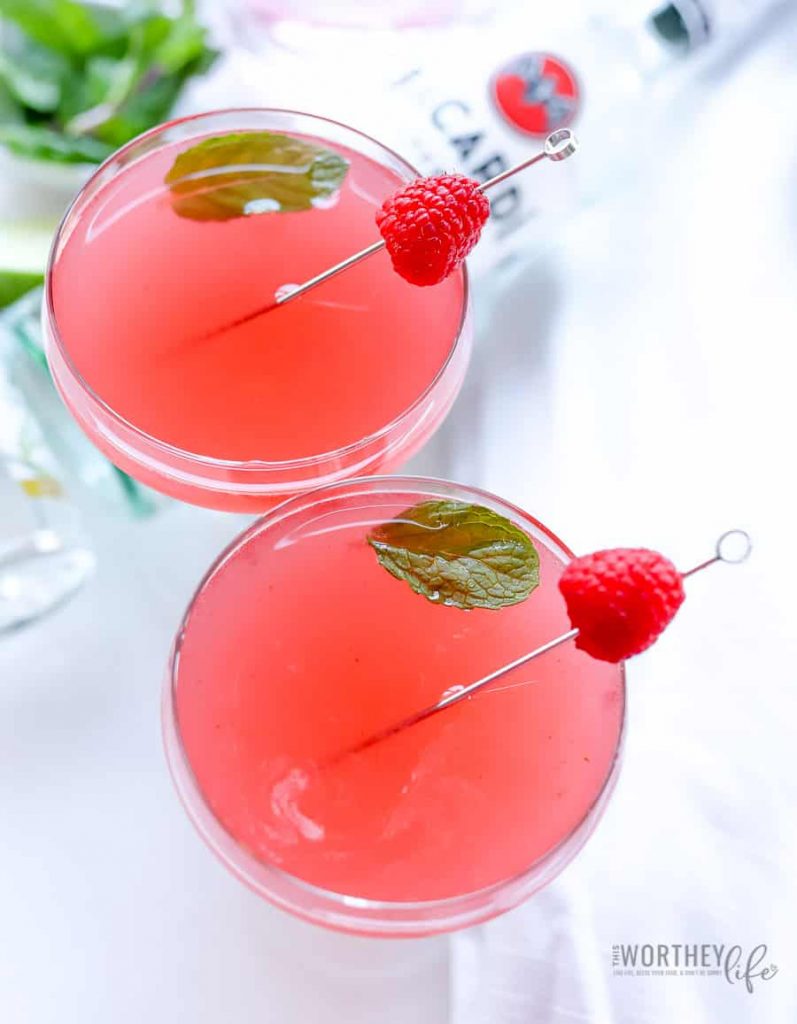 Pink Cranberry + Raspberry Mojito
Sometimes winter can seem long and drab. But, we're going to liven things up with our Pink Cranberry + Raspberry Mojito! With Valentine's Day just around the corner, this would be a great Valentine's Day cocktail to serve with your girls or pair with a Valentine's Day romantic dinner. No matter what why don't we just go ahead and already think it summertime! Or, if you just need a good distraction from the doom and gloom of the winter months, this bright and yummy Mojito is an absolutely great way to bring a bit of summer sunshine into your life. So, sit back, relax, enjoy.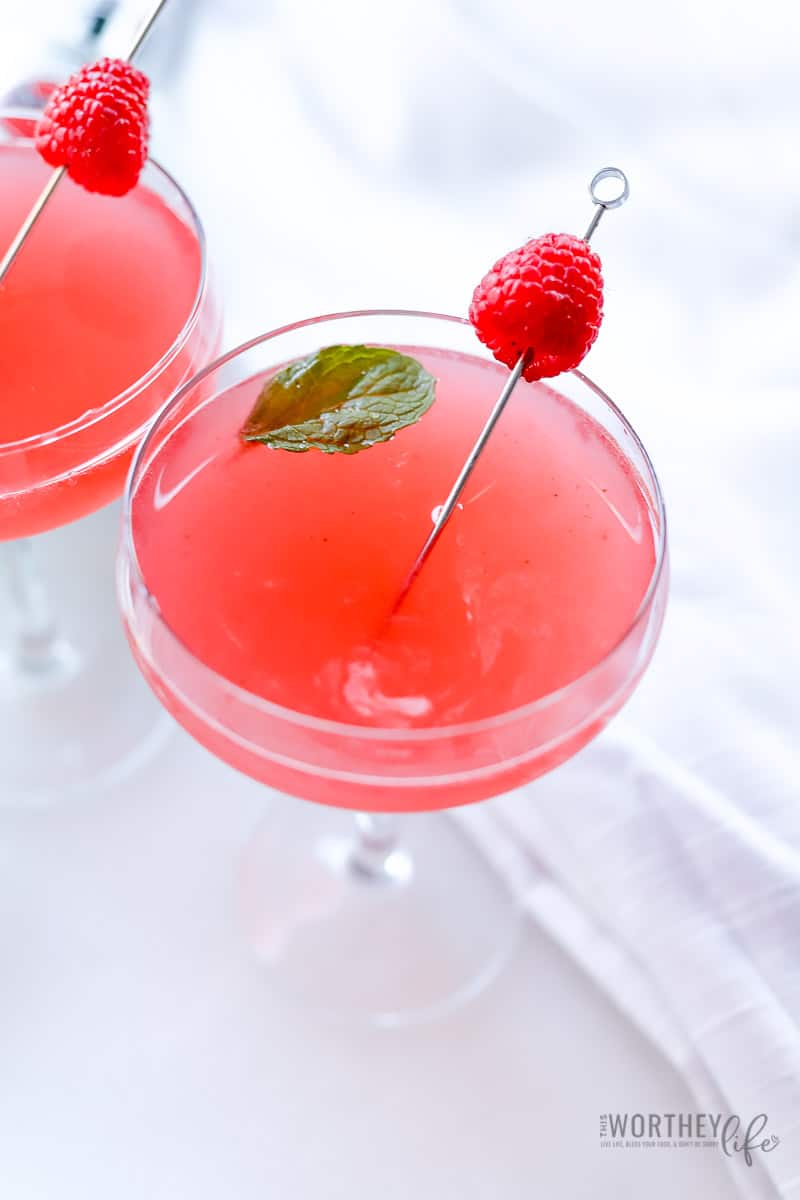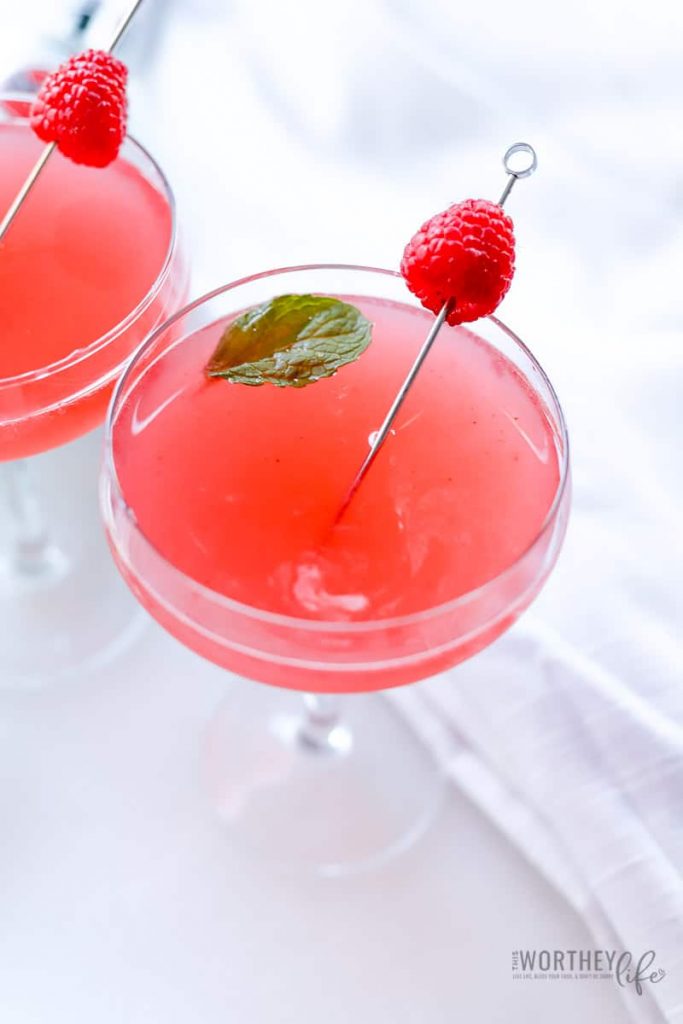 Go ahead and grab those raspberries from the grocery store, pick up some Ocean Spray Pink Cranberry Juice, and stop by the herb section and toss some fresh mint into your shopping cart too because we're going to bring a little sunshine into your day like STAT! With these easy to get ingredients, we are going to show you just how easy it is to have your own happy hour right in your home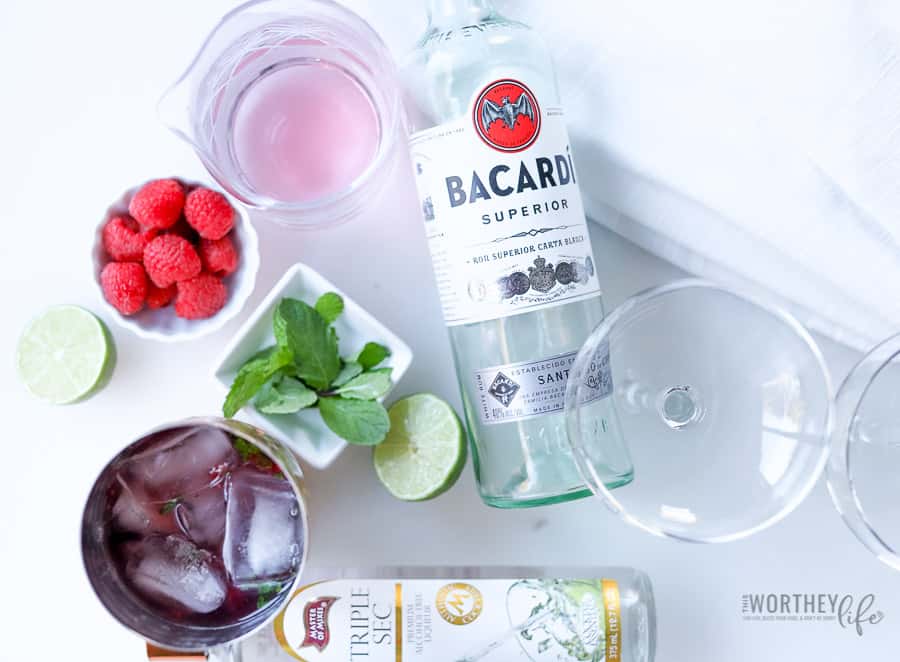 How to make a Raspberry Mojito
Ingredients for a Raspberry Mojito
2-3 large mint leaves
2-3 whole ripe raspberries
1 1/2 – 2 ounces quality white rum
1-ounce simple syrup or Triple Sec
3/4 ounce fresh squeezed lime juice
Directions:
Into a cocktail shaker add the mint leave and depress the oils using a muddler.
Add the whole fresh raspberries and continue to muddle.
Drop in the ice.
Add the white rum, simple syrup, pink cranberry juice, and fresh lime juice.
Secure the lid and shake vigorously for thirty seconds.
Strain into a glass and garnish with fresh mint and a whole raspberry.
Serve.
Always drink responsibly. And never drink and drive.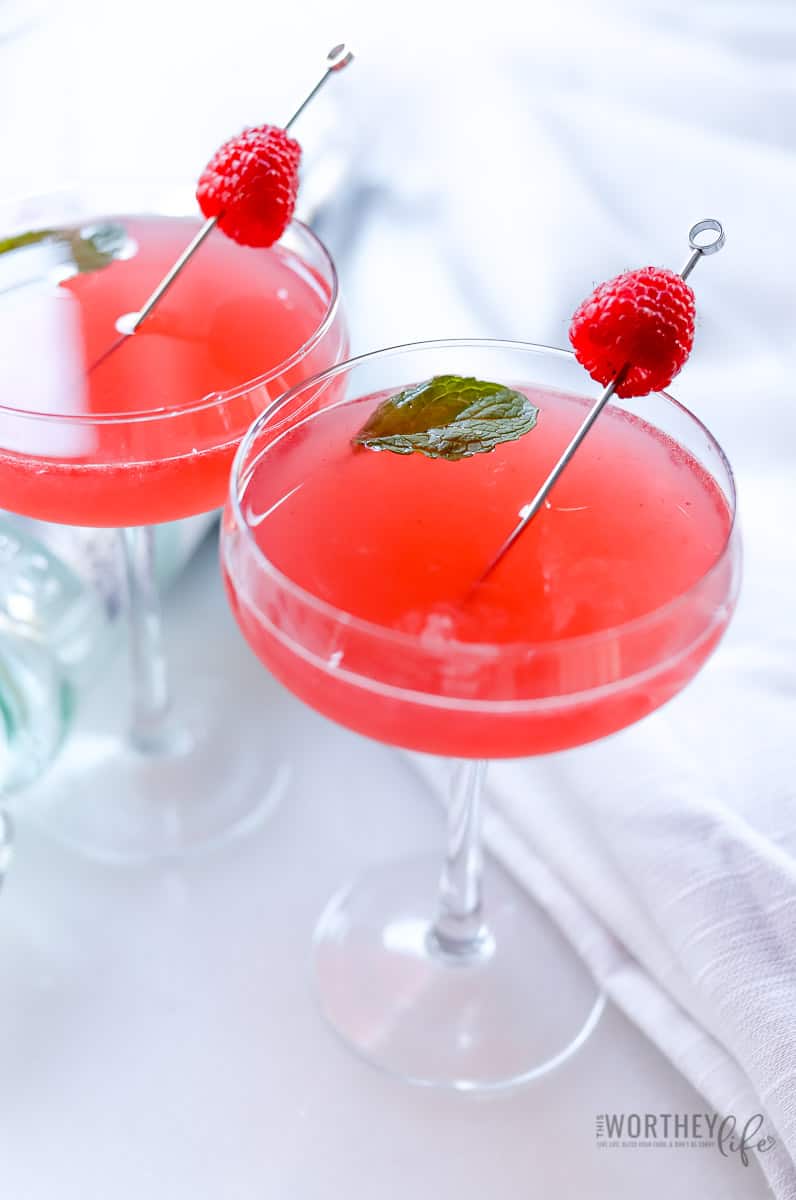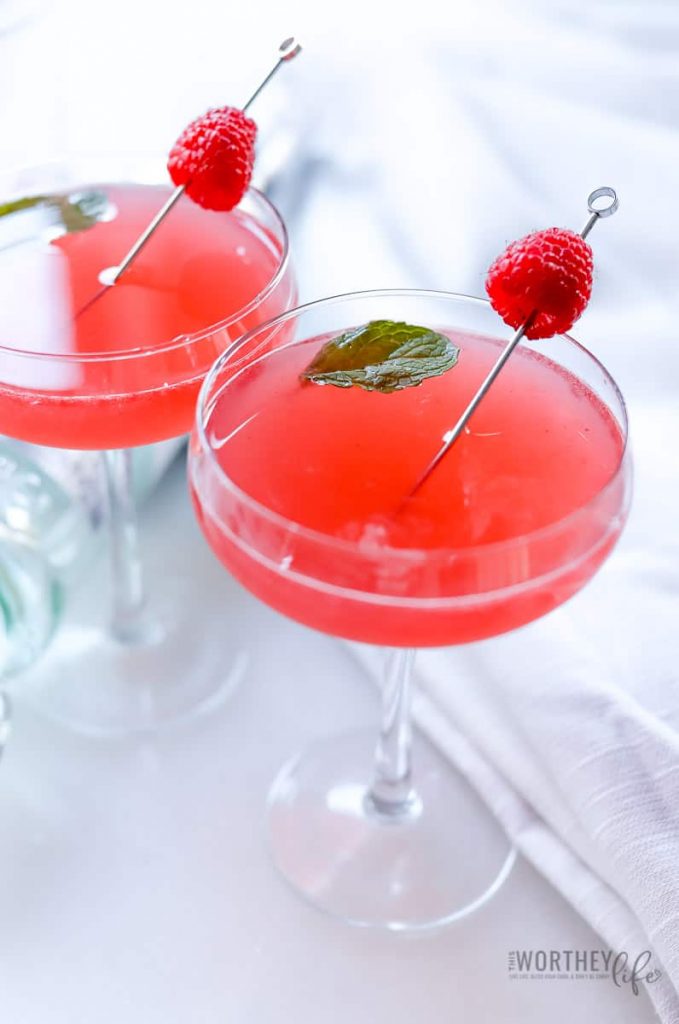 If you like your cocktails light, not too sweet and totally refreshing we think you're gonna love our latest mixology project. I know I did!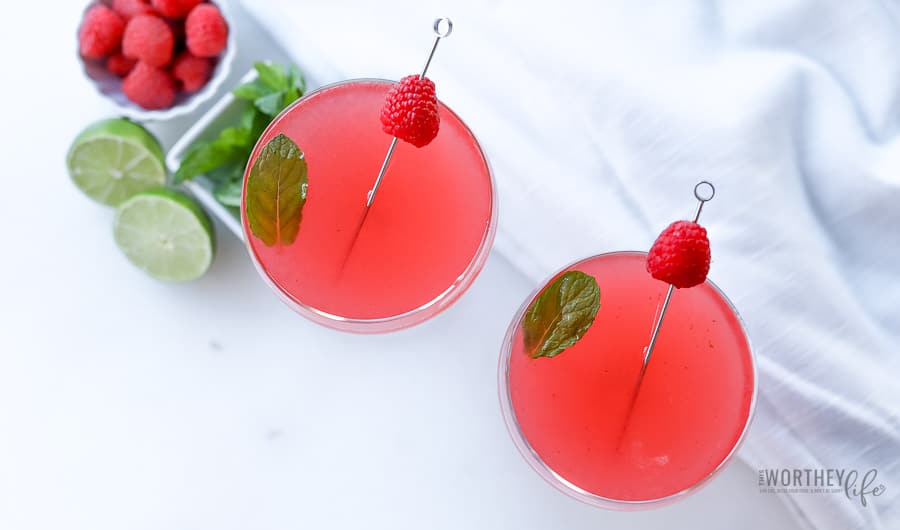 Cheers! Salud! Here! Here!