Summertime means fruity cocktails, but we all know not just any cocktails will do. We created our strawberry shrub-infused tequila and pineapple cocktail with long summer days in mind. Check out our Shrub Cocktail with Tequila + Pineapple below to determine why this is the only cocktail you will need this summer. Cheers!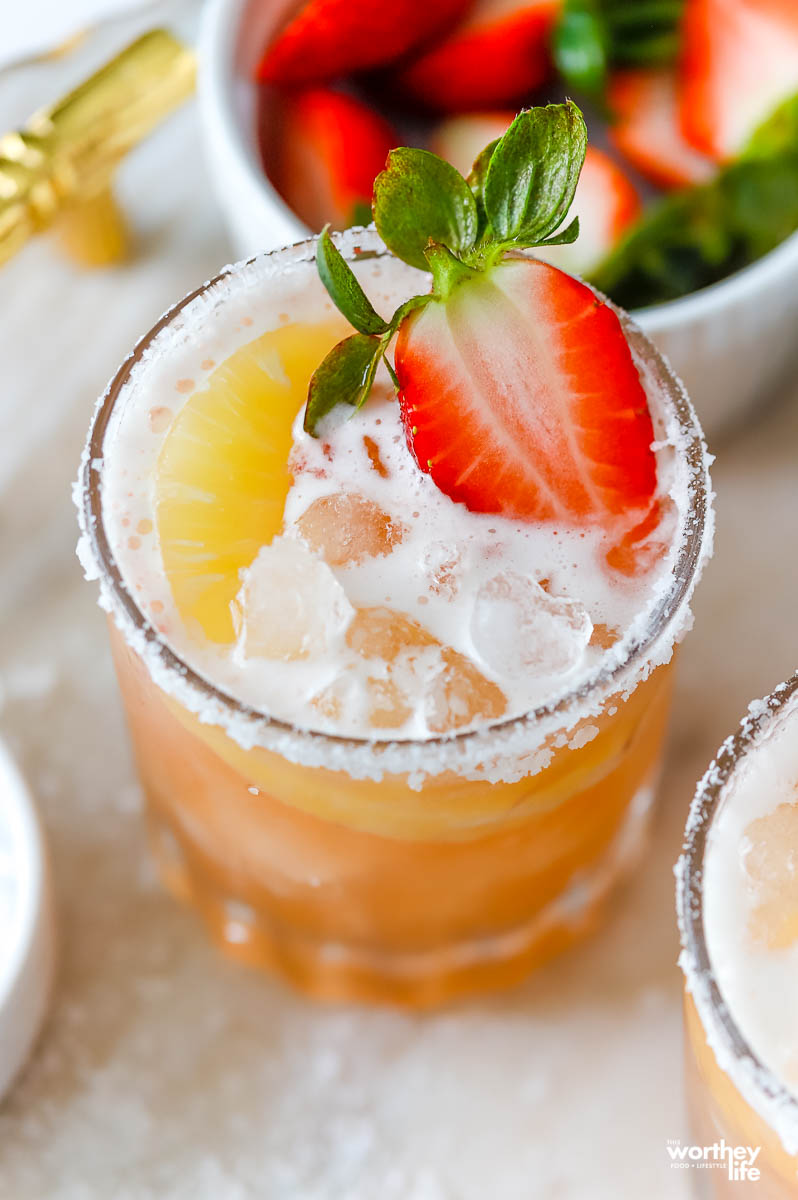 Shrub Cocktail With Tequila + Pineapple
We are hitting all the right notes with our Shrub Cocktail with Tequila + Pineapple. This cocktail is made with homemade strawberry shrubs, sweet-n-sour mix, freshly squeezed lime juice, and sweet pineapple juice. The interplay of sour, slightly tart, and tropical fruity sweetness is as addictive as it is refreshing and downright delicious.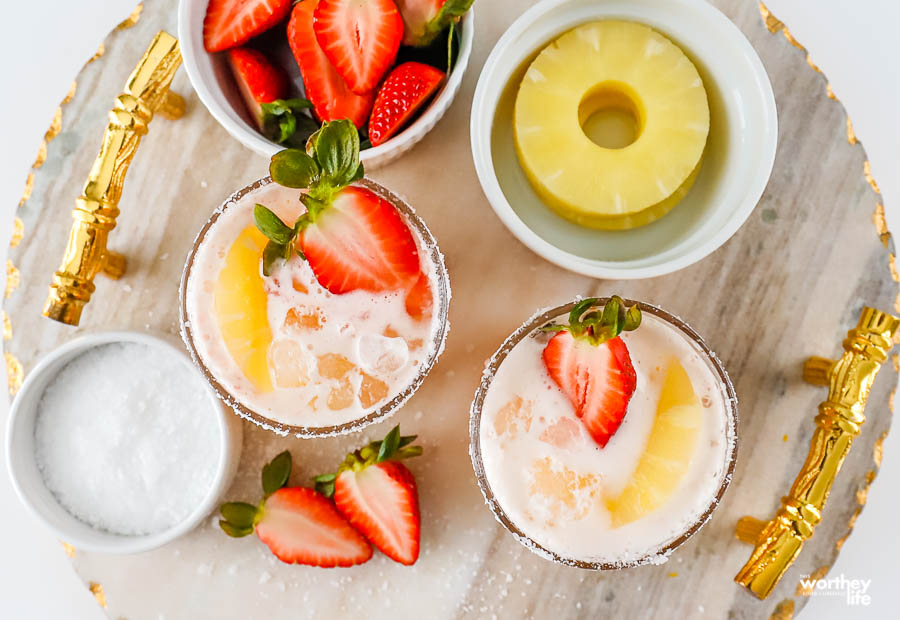 Where to Buy Sweet and Sour Mix for Cocktails
If you are new to using the sweet and sour mix for a cocktail, it is easy to find. Sweet and sour mix is sold at most mass retailers and online. You will find it by the other cocktail mixers. Think club soda, bloody mary mix, margarita salt, etc.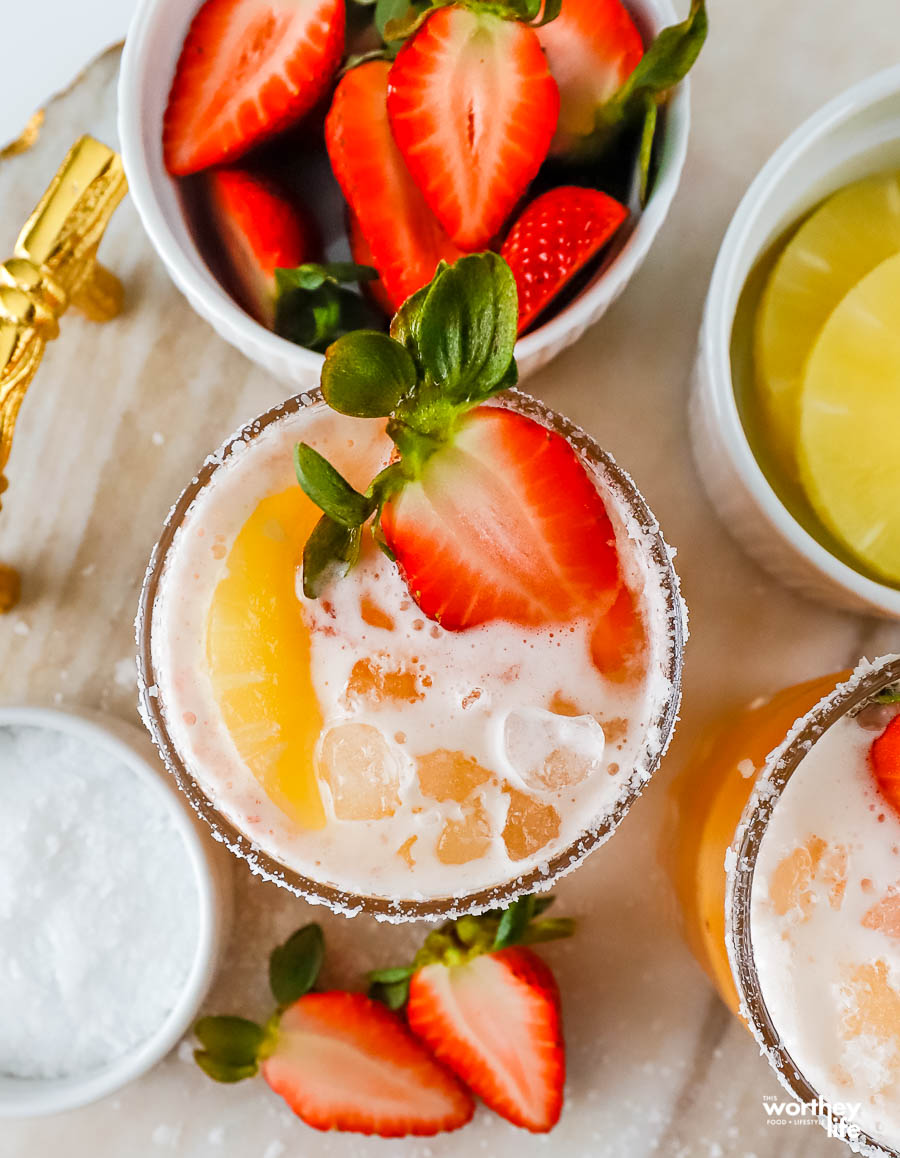 How to Make Homemade Sweet and Sour Mix
1 part water
1 part sugar
1 part lime
1 part lemon
Making homemade sweet and sour mix is SO easy! Do say 1/2 cup of each item for a simple drink mix in. Cook the water and sugar on the stove on medium heat until the sugar is fully dissolved. Then allow the mixture to cool down.
Stir in the lime and lemon juice, mix, and there you have a homemade sweet and sour mix. Store any mixture in an airtight container in the fridge for 2-3 days.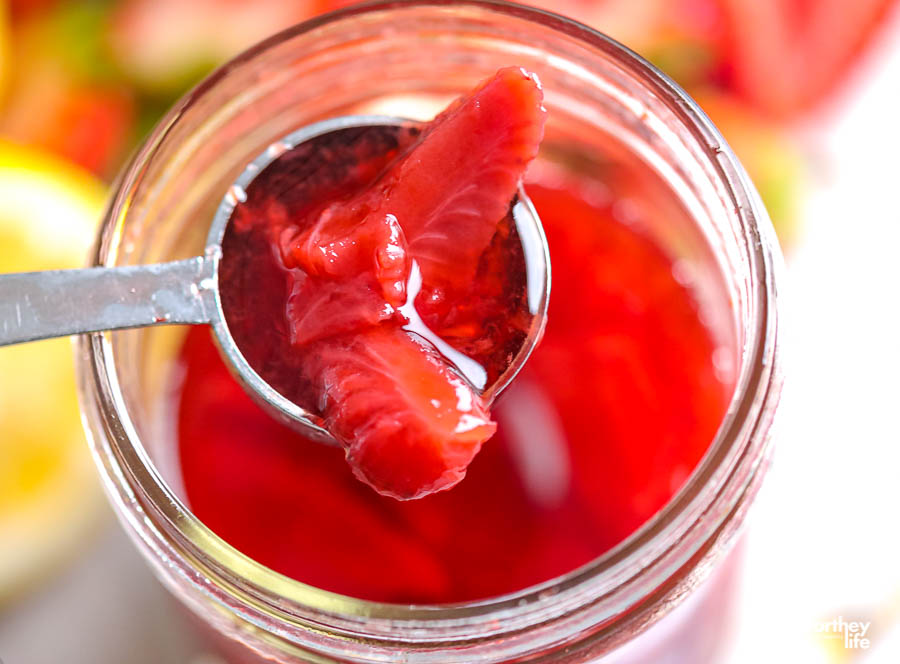 What is Shrub
If you have been on the internet, you may know this shrub cocktail is taking the world by storm. Shrubs are a way to preserve the fruit in a tangy and sweet manner. You can buy this at your grocery store or make your own at home.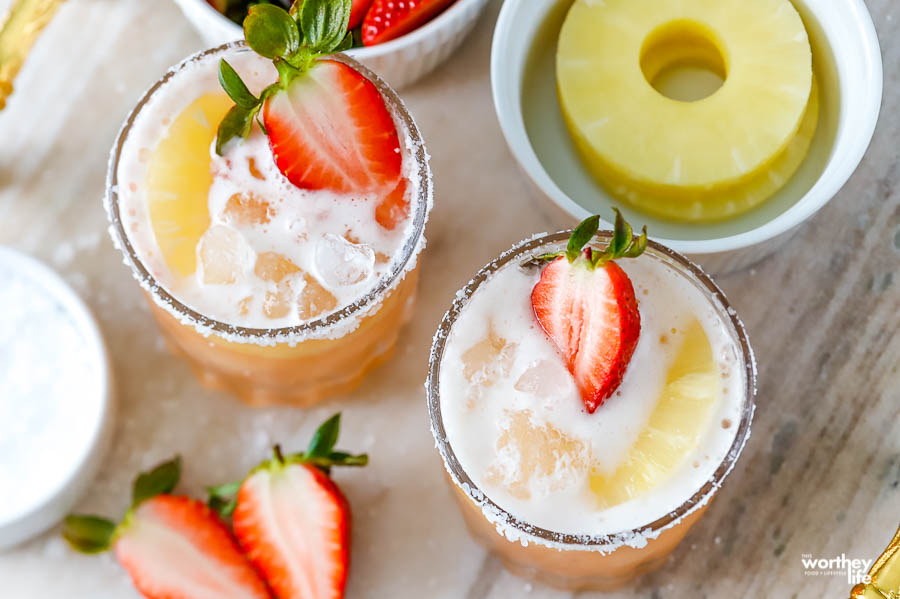 Can I Use Something Besides Tequila In This Cocktail
Go right ahead and swap the tequila with white rum or vodka. It will, of course, alter the flavor a bit of the summer cocktail, but it will be delicious and refreshing.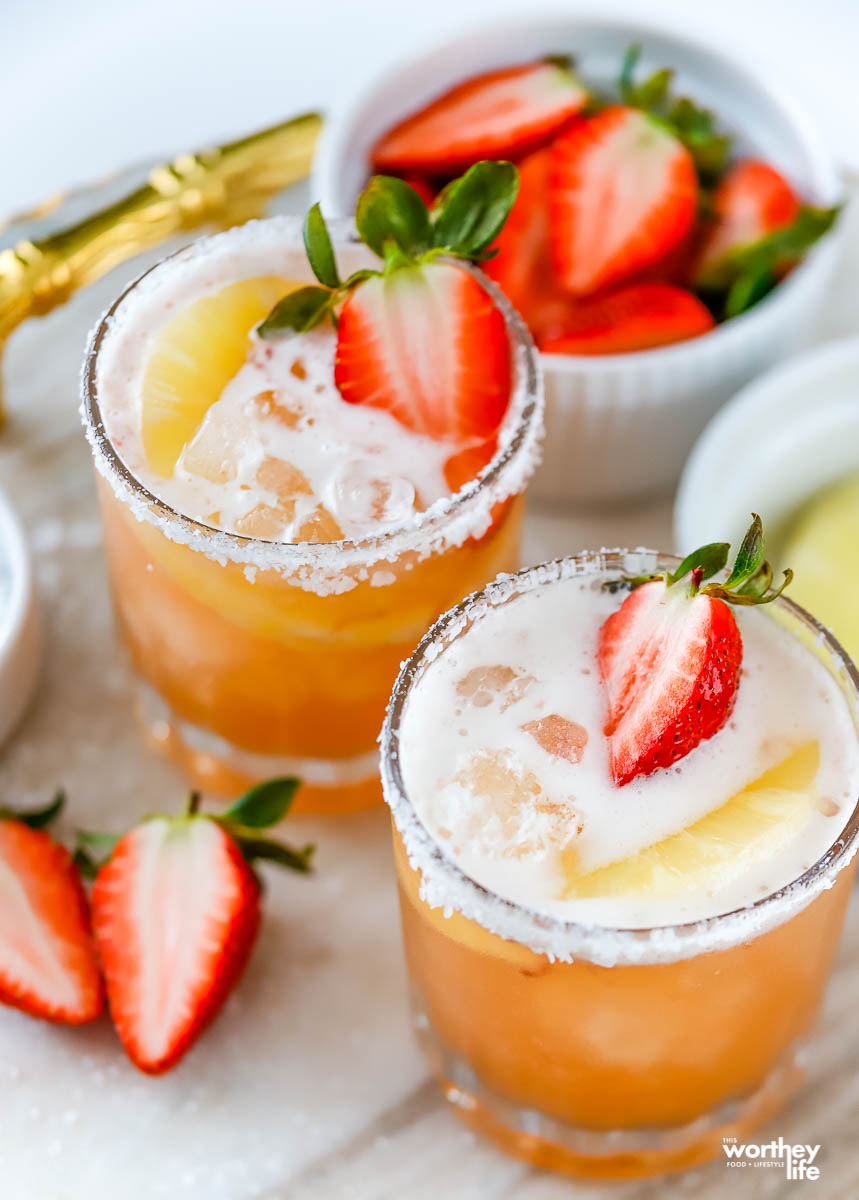 You could even swap with a whiskey, but you have to watch to make sure it doesn't overpower the other ingredients in the mixed drink. I find tequila pairs wonderfully with the pineapple in this drink. And if you're a fan of pineapple, check out our Pineapple Arnold Palmer.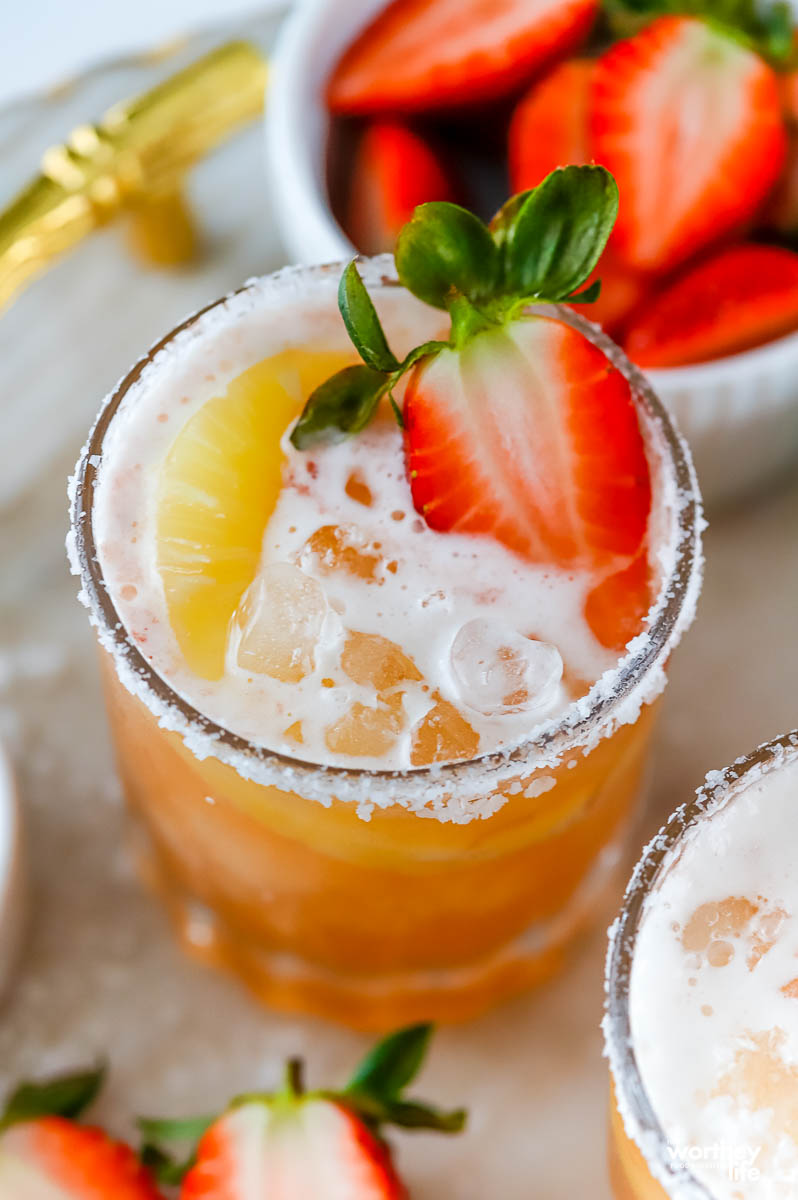 Can I Use Fresh Pineapple
Go right ahead and slice up fresh pineapple to add to your drink. Or you can buy pineapple rings in a can that are with juice. Then drain and garnish your drink. You will love nibbling on the fruit as you sip this sweet, tangy, and refreshing alcoholic drink.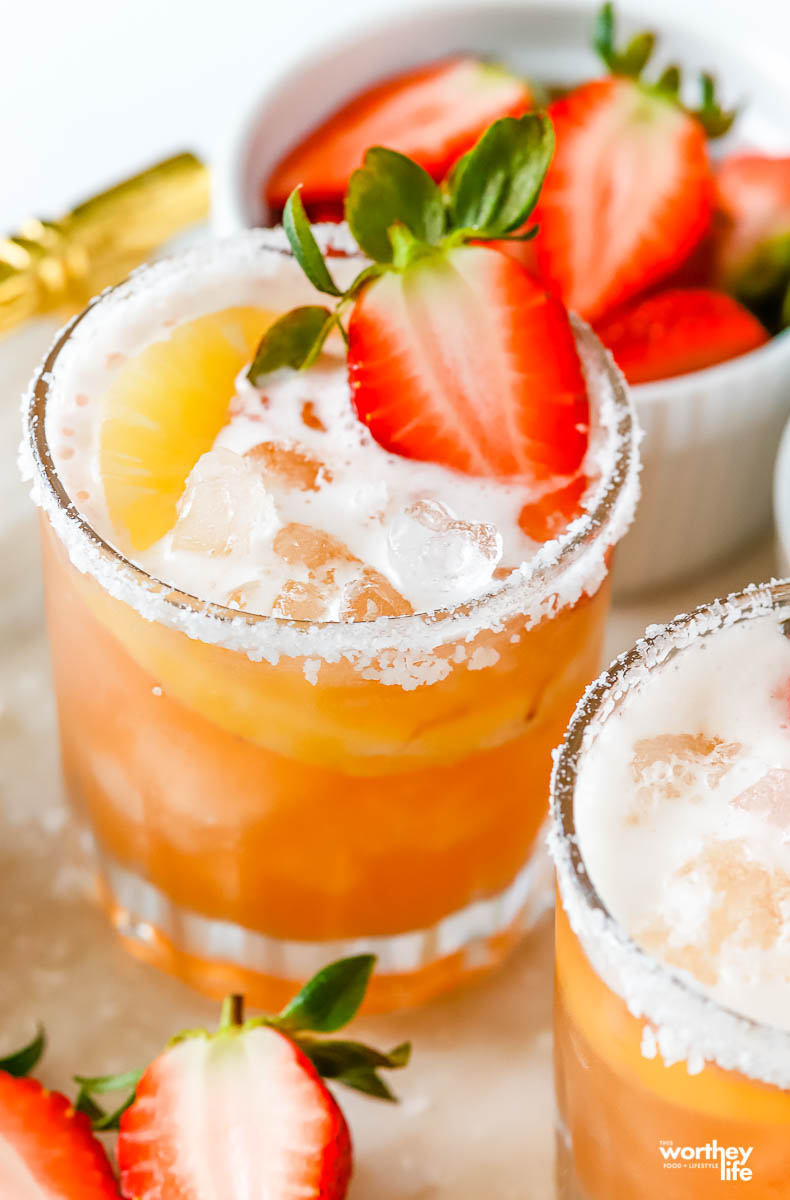 How to make our Shrub Cocktail With Tequila + Pineapple
Ingredients:
4 oz of tequila añejo
1/2 ounce fresh-squeezed lime
2 oz of sweet n sour mix
4 oz of pineapple juice
2 tablespoons of strawberry shrubs
ice
pineapple ring for garnish
1/2 slice of strawberry for garnish
Directions:
Prepare the glass. Rim with margarita salt and fill with ice.
Add ice, tequila, lime, sweet n sour mix, pineapple juice, and strawberry shrubs in a cocktail shaker.
Shake vigorously for 30 seconds.
Strain into the glass.
Garnish with a pineapple ring and a 1/2 slice of strawberry.
Serve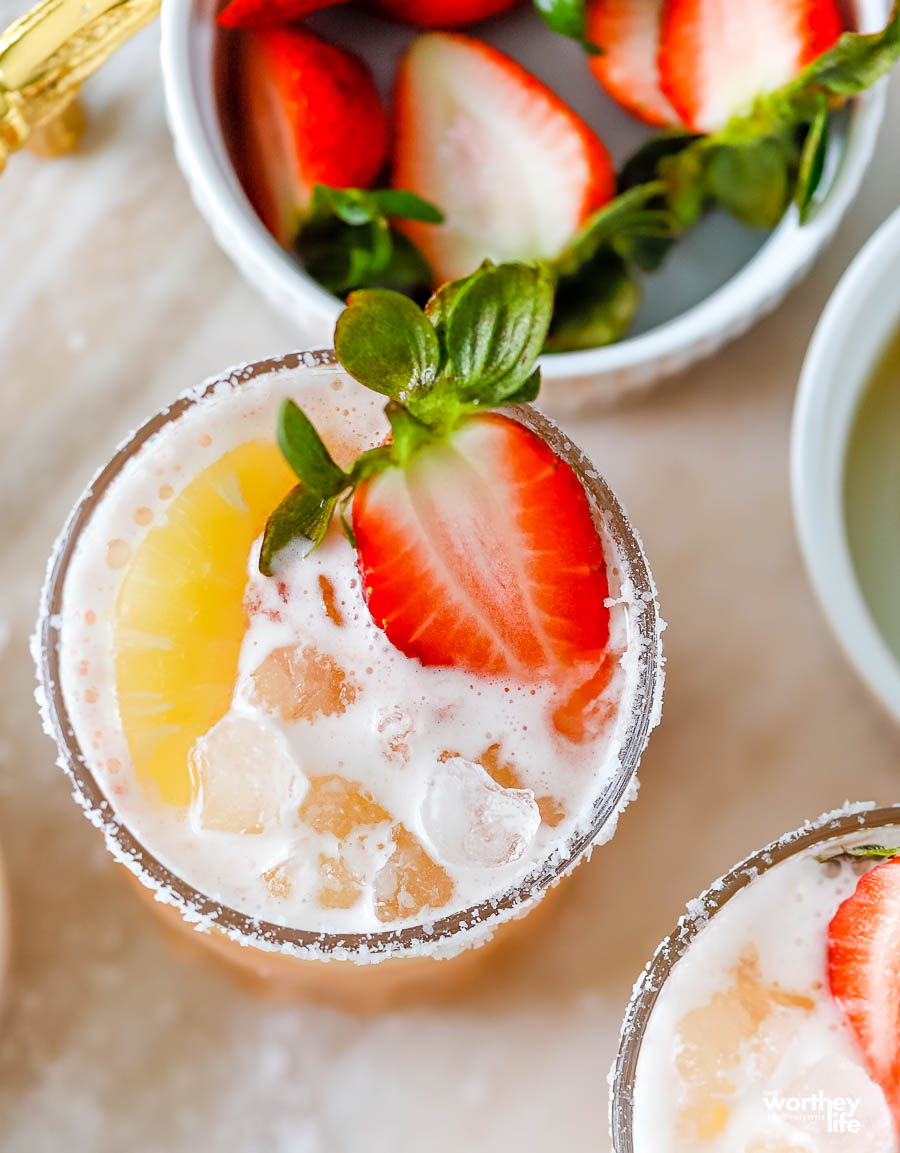 Be sure to check out these summer cocktails:
Sweet Orange + Tequila Cocktail
Cranberry Blueberry Whiskey Cocktail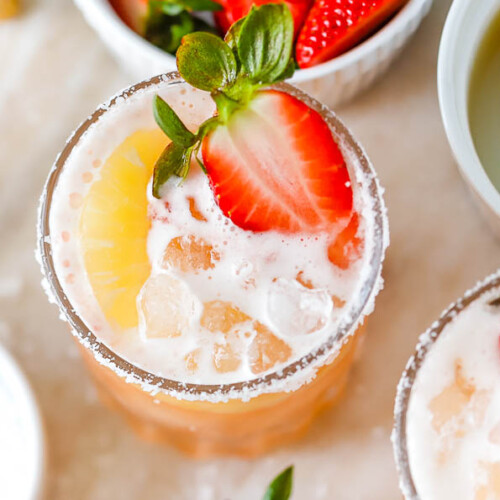 Ingredients
4

oz

of tequila añejo

1/2

ounce

fresh-squeezed lime

2

oz

of sweet n sour mix

4

oz

of pineapple juice

2

tablespoons

of strawberry shrubs

ice

pineapple ring for garnish

1/2

slice

of strawberry for garnish
Instructions
Prepare the glass. Rim with margarita salt and fill with ice.


Add ice, tequila, lime, sweet n sour mix, pineapple juice, and strawberry shrubs in a cocktail shaker.


Shake vigorously for 30 seconds.


Strain into the glass.


Garnish with a pineapple ring and a 1/2 slice of strawberry.


Serve